Back to News
B$Z: Backbone Media to Fuel PR for The Feed
April 28, 2014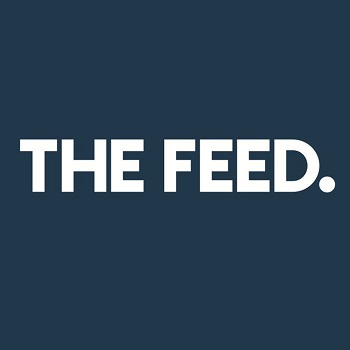 Backbone Media to Fuel PR for The Feed
The Feed supports some of the top athletes in the world. To learn more about The Feed visit, www.TheFeed.com.
Press Release from Backbone Media
April 24, 2014 (Boulder, Colo.) – The Feed, a subscription box company that offers the largest selection of energy foods on the market as well as personalized nutrition coaching, has selected Backbone Media as its public relations agency of record.
"We are excited to partner with an agency that has the experience and expertise in the active lifestyle market to help our young company grow," states Matt Johnson, co-founder and CEO of The Feed. "The team of cyclists, runners, skiers and general outdoor enthusiasts at Backbone understands the critical importance of proper nutrition and hydration in training, racing and everyday life."
Johnson, who is also the longtime president of the Garmin-Sharp Professional Cycling Team, co-founded The Feed with former pro rider Bryan Smith in 2013. In addition to monthly box subscriptions featuring a curated selection of energy bars, hydration drinks, and snacks, The Feed allows customers to build custom boxes to meet any nutritional needs and dietary restrictions, from Vegan to Paleo. The Feed seeks out the best and most effective nutrition products, many of which are not available at any other online retailer. The team of seasoned athletes working at The Feed also provides personalized nutrition advice and expertise to subscription members.
"We've all been there—you're about to head out of the house on a long run or ride but when you look in the pantry there are no energy bars left," adds Backbone Media PR director, Ian Anderson. "Few people realize how much they spend on energy food when they buy it piece by piece at the grocery store or the bike shop. The Feed delivers the best nutrition available, conveniently to your door."
The Feed supports some of the top athletes in the world including the Garmin-Sharp Pro Cycling Team as well as dozens of pro runners, riders and triathletes. The site features customized boxes with hand-picked selections from these athletes, so customers can fuel their training and racing exactly like their favorite pros. To learn more about The Feed visit, www.TheFeed.com.
About The Feed:
Launched in 2013 by Garmin-Sharp Pro Cycling Team president Matt Johnson and former pro rider Bryan Smith, The Feed delivers the world's largest and best selection of sports nutrition conveniently to your door. The subscription box service also provides personalized, expert coaching on nutrition to properly fuel your training, racing and everyday life. For more information, visit www.TheFeed.com.
About Backbone Media:
Backbone Media is a public relations, media planning and buying, and social media agency that partners with brands to target, engage and inspire the active lifestyle market. For over 16 years, Backbone has worked with leading outdoor gear, apparel, technology, food and beverage brands, as well as tourism destinations around the world. Backbone has offices in Carbondale and Denver, Colorado, and Jackson, Wyoming.
---