BACK TO NEWS
Madden Equipment Q&A with President Mike Valvano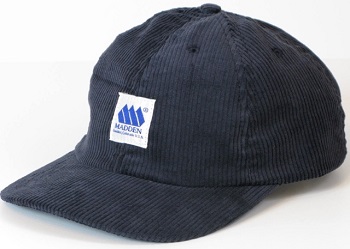 Madden Equipment Q&A with President Mike Valvano
Madden Equipment, maker of heritage packs and outdoor gear, was one of the original outdoor brands from Boulder, Colo. Now, thanks to a team of original Madden employees led by President Mike Valvano, the company is preparing to celebrate its 40th anniversary after being off the market for the last ten years.
"People are genuinely psyched about what we're doing. And it's not because there's a shortage of great product in the market – most of the products that we, as an industry, offer are more than the recreational outdoor athlete probably needs," says Mike Valvano. "I think the positive response we've received is triggered by more of an emotional connection – elements of community, trust, simplicity."
We caught up with Mike Valvano - a 23-year Madden Equipment veteran who has been leading the company's return while running his own consulting business, Graphite Workshop - to get the scoop on what it takes to relaunch a brand with the reputation for producing quality gear. We asked Mike about what happened to the brand that led to its decline, we found out why he decided to bring it back, and much more!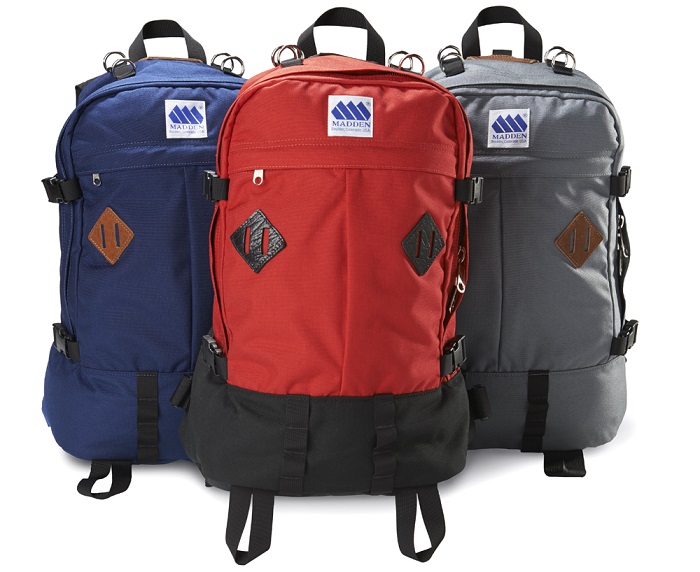 The Daylite from Madden Equipment, your classic "day-and-a-half" pack.
How did you initially become involved with Madden Equipment?
It was my first job out of college. I took my time getting through CU-Boulder – taking a few classes, climbing and working. One of the jobs I had during school was an internship for a climbing accessory company. I really liked all of the people that I met – both staff and outdoor retailers – and found that I also enjoyed trying to manage all of the unique challenges that a small business routinely encounters.
After graduation, there was a customer service job at Madden Equipment that I applied for. Well, as usual with small companies, title and job description don't always match up - I did everything from assembling backpacks to processing orders to packing boxes. Whatever was called for, there was an opportunity to be involved and learn. I even had some ideas for new products that the company supported and wound up bringing to market. We created a child carrier that received a lot of recognition and became a time-tested design. But, the best part was that not one of us working on the project had kids! We just had total freedom to create and build and come up with new ideas. Who wouldn't want to show up for that job?
What happened to Madden Equipment? When and why did the brand fall off the map 10 years ago?
There were innovations happening in the outdoor industry that we didn't qualify properly. Most small companies stay focused on product innovation, but there are so many other aspects of a business that also require critical examination. From the late '90s to early '00s, some of the most important innovations in our industry were not in product development, but in overseas sourcing, the rise of ecommerce, and in forming strategic partnerships to consolidate operational expenses – all pretty daunting things for a small backpack maker. Overseas sourcing was complicated, plus we owned a factory in Colorado that we were very committed to, and ecommerce was cost-prohibitive for a tiny company. That left us seeking strategic partnerships.
Madden Equipment was acquired by Lafuma - a publicly-held, French conglomerate of outdoor sports brands. While Madden Equipment had a strong brand reputation in backpack products in the key European countries, the US consumer was more aware of our bike accessories and the child carrier. Lafuma had great respect for the brand, but ultimately it didn't fit with their global business plan. So the decision was made to quietly exit the market.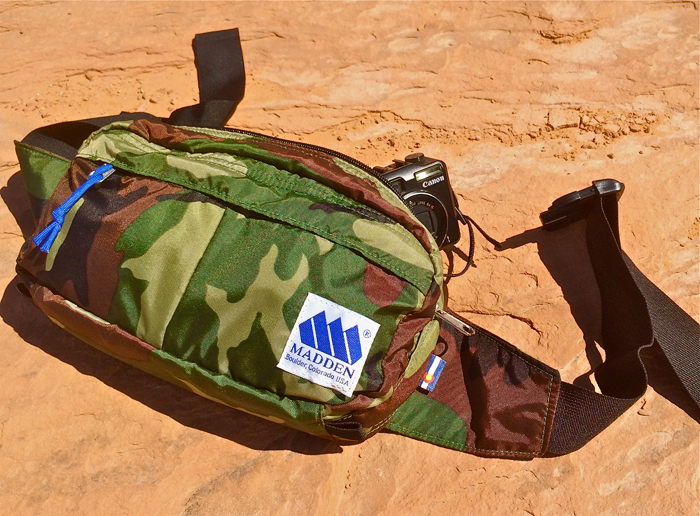 The Daytripper from Madden - keep your pockets free with this tried and trued waist pack.
What inspired your team to bring it back?
One reason was the way that Lafuma treated the brand – the consumer's trust in Madden Equipment was never compromised.
I've had the chance to work with some great leaders in the outdoor industry and I learned early on that there's a simple formula for satisfaction at work. Keep your priorities straight: 1. People, 2. Product, and 3. Profit. After 25 years in this industry, I've had the chance to develop some really great friendships with my colleagues from all over the world– lifelong friendships – and that was really the key factor for determining if the brand could pick up where it left off. All of the other good things will follow if you start with the right team.
How many original Madden employees are returning? What are their roles?
At this point, it's still like a garage band. While Madden Equipment was out of the market – we refer to that as our "quiet time" – most of us had gone on to start our own companies manufacturing and marketing outdoor products for other brands. Our former production manager – now our head supplier – acquired the manufacturing equipment from Lafuma and has continued to produce sewn goods made in Colorado.
What is the benefit of keeping your products "Made in Colorado"?
We're lucky because we have a very knowledgeable community of craftspeople - Colorado has a legacy of talented sewers. Most of the team that manufactures Madden Equipment has been working with the company for 15-25 years!
How else does being based in Colorado influence the company?
Well, there's no shortage of grounds for product testing!
What has been the most popular product since the relaunch?
The Daylite is our classic "day-and-a-half" pack. We kept the classic style, but added a few modern features to the interior. I mean,we didn't have laptops or hydration reservoirs when the pack was designed in 1981!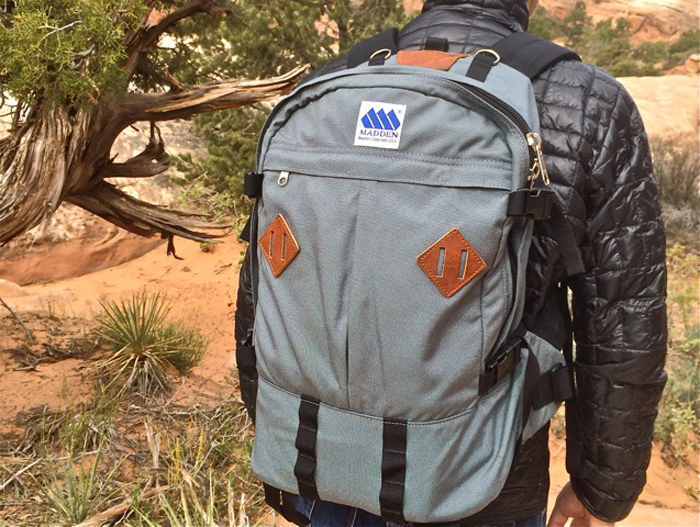 Up close with Madden's Daylite.
How did you get involved with Oskar Blues and The Infamous Stringdusters - where is the connection?
Dale Katechis (founder of Oskar Blues) and I worked together at Madden Equipment in the early '90s. He was the operations manager – the dude had boundless energy. He decided one day he wanted to have a restaurant where he could serve his homebrew and have live music. So he just went and did it. Did it pretty well, too. I called him up and told him about Madden Equipment and that we were getting the band back together and he just said "I'm ready to play!" That day he put a message on the bottom of every can of Dale's Pale Ale that came off the line that said "Madden Lives!"
We were getting ready to re-launch Madden Equipment when the flooding happened in the Colorado Front Range. Dale started the CAN'd Aid Foundation to provide relief to victims of the flood. Even though Madden Equipment wasn't operating yet, we knew we had to find a way to contribute.
Then I got a phone call from Andy Falco of the Infamous Stringdusters.We grew up together on Long Island. In fact, it was Andy's brother Tom who was the first of our friends to own a Madden pack. I remember going with Tom to Tent & Trails in NYC to get it. I think that was in 1985.
So, Andy said the 'Dusters were going to do a series of concerts to raise money for Colorado flood relief and I mentioned our involvement with CAN'd Aid. He said that was their partner, too, so we just started working together. About 2 weeks ago, we were all together in Denver for the Craft Brewer's Conference and a 'Dusters show and we had the chance to present our donations. Governor Hickenlooper even came by. It was a really gratifying experience – to have the chance to help out by working with people that you like and trust.
How will you celebrate the company's 40th anniversary?
We're pretty much doing it – every day is a big warm and fuzzy moment.
What challenges do you foresee with bringing Madden back?
We'll have the problems that every small business faces, but we hope that our past experiences will at least help us avoid some of the standard pitfalls.
What has been the biggest reward for you in returning to Madden Equipment?
Re-connecting everyone that helped build the original Madden community. I was in Japan and met someone that had every catalog since 1987. A guy in The Netherlands sent me photos of his Madden Equipment collection – 40 packs from the '80s, '90s and '00s. My neighbor had a pack from his days as an Outward Bound instructor that was sewn by Dan Madden in 1974. Like I said, it's been warm and fuzzy every day.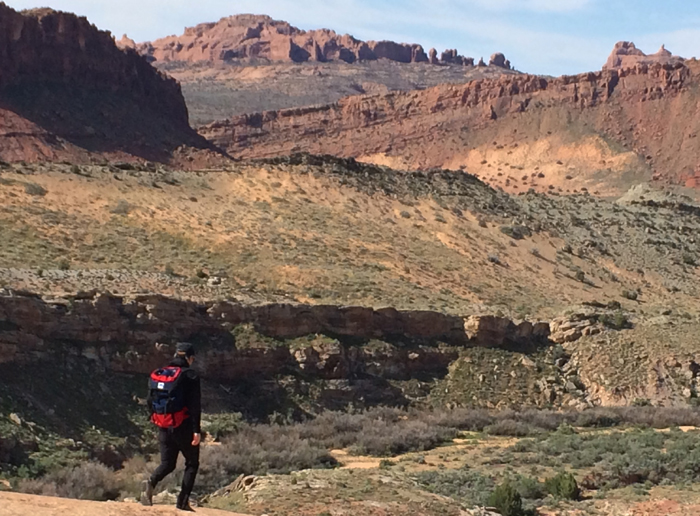 Check out Madden at maddenequipment.com and be sure to follow them on Facebook, Twitter and Instagram!
---