BACK TO NEWS
EMP: Incase Names Mark Miller as Global President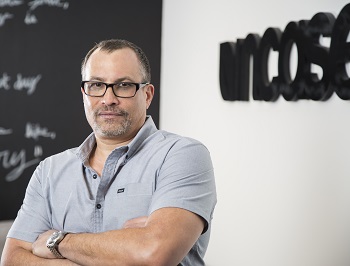 Incase Names Mark Miller as Global President
Mark Miller has immediate plans to beef up the executive team with key hires in sales and marketing.
Press Release from Turner PR
CHINO, CA (May 1, 2014) – Incase, a leader in technology and lifestyle protection products, is proud to announce the appointment of Mark Miller in a new role as global president. Miller will oversee all facets of the company's product, sales, marketing and operational divisions in tandem with Incase Founder and CEO Tony Held. He will be based in the company's Southern California headquarters.
"Mark is a proven brand builder with the ideal experience to align our resources and help realize our brand's global potential," said Held. "Incase is in a growth position and we're excited to see Mark set the pace for our future."
Over the last three decades, Miller has served in a variety of executive positions at prominent lifestyle companies including K2 Sports, DC Shoes/Quiksilver and many others. Over a span of three years, Miller managed to grow DC's revenue more than 100 percent in the Americas region, driving the brand beyond $300 million in annual revenues. He intends to bring this record of smart growth to Incase in order to build an effective global Go-to-Market strategy.
"Over its 17 year history, Incase has earned a reputation as a true innovator and benchmark reference brand of the creative class," commented Miller. "This moment is the opportunity for me to help advance the brand's momentum and effectively communicate its story to our retailers, consumers and international partners."
Miller has immediate plans to beef up the executive team with key hires in sales and marketing. His short team focus will be elevating the customer and retail experience with a focus on sell-in and sell-through as the brand prepares to enter some dynamic new product categories in the seasons ahead.
About Incase
Founded in 1997, Incase creates products to protect and enhance the technology that is essential to our lives. Designed to meet the needs of individuals across all interests, professions and passions, Incase products promote design simplicity and offer intuitive functionality to provide users with a fully integrated mobile experience.
---