BACK TO NEWS
Exposure: The Sheckler Foundation's Skate for a Cause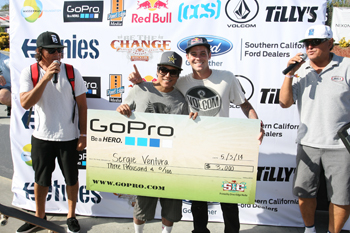 Exposure: 5th Annual Skate for a Cause
More Than 50 Elite Skateboarders, Sponsors and 2,000 Fans Joined Ryan to Make the Sheckler Foundation's Event the Best Yet
Lake Forest, Calif. – 50 pro and am skateboarders, a dozen sponsors and more than 2,000 fans joined Ryan Sheckler in Lake Forest on Saturday, May 3 for the Sheckler Foundation's Skate for a Cause event, presented by etnies. Skateboarders in attendance included: Jamie Thomas, Sean Malto, Chris Cole, Tyler Bledsoe, Christian Hosoi, Manny Santiago, Fabrizio Santos, Greg Lutzka, Ryan DeCenzo, Alex Midler and many more. The generous donations from everyone involved totaled $93,000 and will fund future "Be the Change" projects to help injured action sports athletes and children in need.
"Ryan Sheckler and the Sheckler Foundation would like to thank all the skateboarders and attendees that came out to make the 5th Skate for a Cause the best one yet! The Foundation would also like to give a warm thank you to all of these generous sponsors for their continued support: Brown United, CCS, Chronic Tacos, Diamond Supply Co., Direct Edge Media, etnies, Ford, Fred Water, GoPro, Grizzly Griptape, Nixon, Oakley, Plan B, Red Bull, Tech Deck, Tilly's, Transworld, UFC and Volcom.
For additional info on The Sheckler Foundation (http://www.shecklerfoundation.org) , follow on facebook.com/shecklerfoundation, LinkedIn, @SheckFoundation on Twitter and @ShecklerFoundation on Instagram."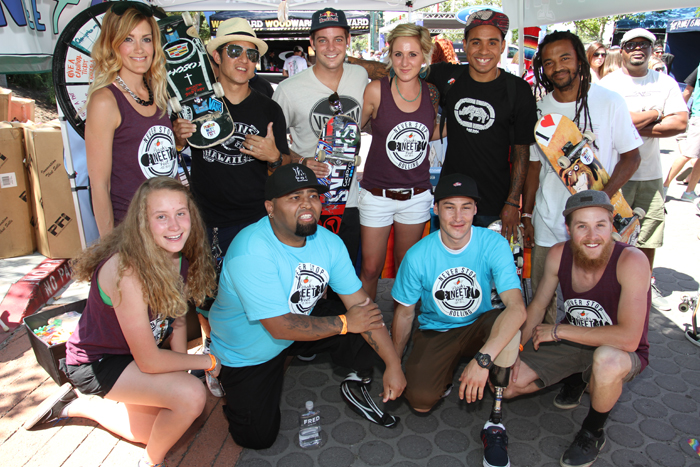 The Sheckler Foundation and the local skateboard community raised $93K at Skate for a Cause.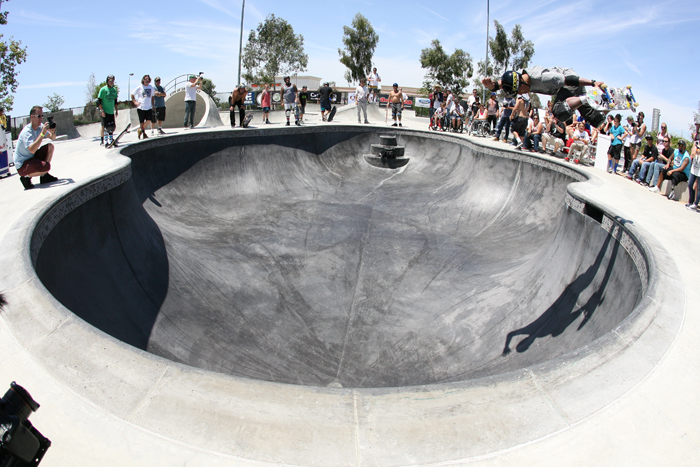 Sergie Ventura blasting a big method.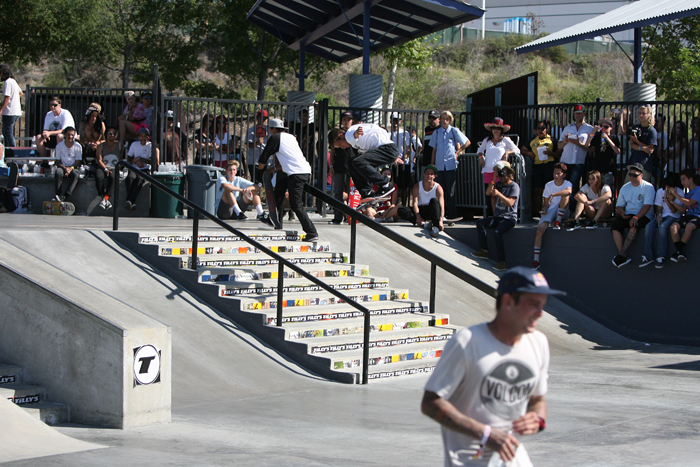 Chris Joslin's big flip down the stairs won him $3,000 in the Tilly's Stairs, Hubbas and Rails Best Trick Contest.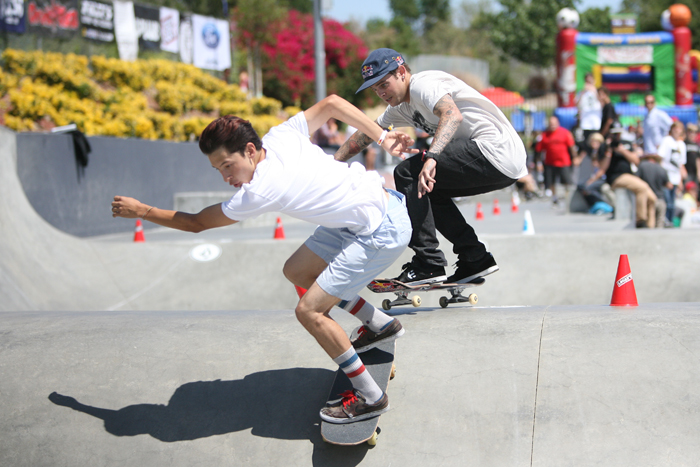 Daniel Vargas races Ryan Sheckler in the Volcom SkaterCross. This is the second time he won the event and he donated his $3,000 check to the Sheckler Foundation again.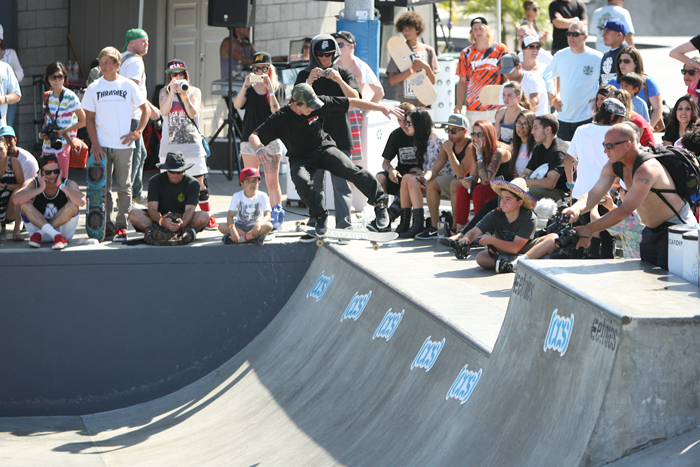 David Bachinsky dominated the CCS Tranny Best Trick Contest.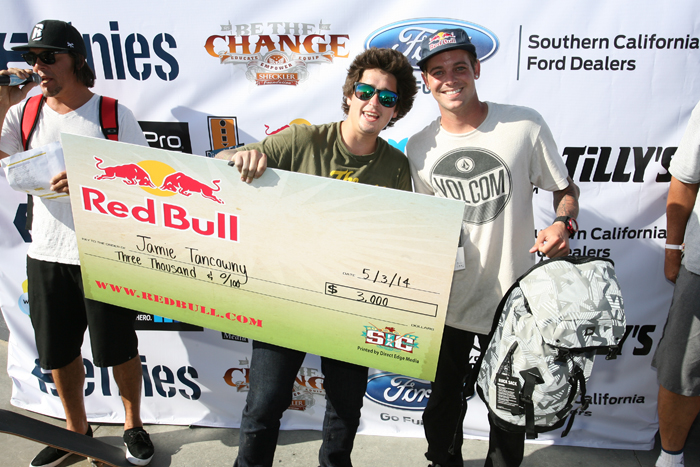 etnies Flow Rider Jamie Tancowny was hyped to win the Red Bull Tech Center Best Trick Contest!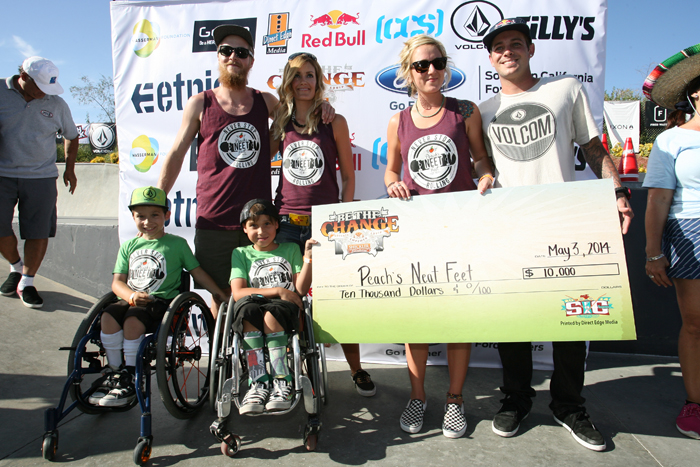 Peach's Neet Feet is the latest "Be the Change" winner, and they were provided with $10,000 in funding and support from the Sheckler Foundation. Peach's Neet Feet donates custom, hand-painted shoes to touch the lives of children living with serious, lifelong disabilities/illnesses. Each pair of shoes, embedded with artwork is tailored and custom-made to have significant meaning to the child.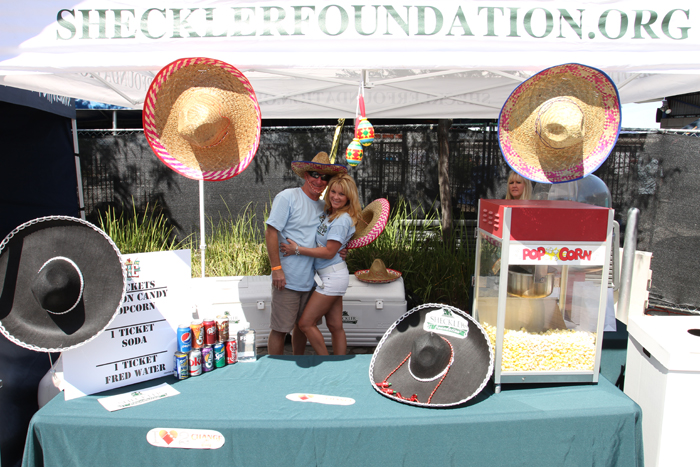 About The Sheckler Foundation
Founded in 2008, The Sheckler Foundation was created as an avenue for Ryan Sheckler, his family, friends and business associates to give back to the community and industry that they are so grateful for. Fueled by the desire to contribute to the many causes that directly benefit and enrich the lives of children and injured action sports athletes, The Sheckler Foundation will produce fundraising events, passion projects and web-based initiatives to raise capital and awareness. Our ultimate goal is to empower our community to "Be the Change!"
---