BACK TO NEWS
Industrial Profile
5/9/2014
James Herrault, Brand Manager at Cozy Orange Yoga Apparel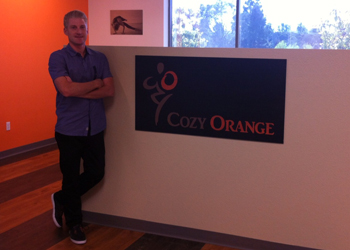 James Herrault, Brand Manager at Cozy Orange Yoga Apparel
James Herrault describes himself as a leader and brand builder who uses unique and creative approaches to build buzz and excitement. James spent over 16 years working in sales and brand management for action sports companies like Globe/Dwindle Distribution and Dekline Footwear/Tum Yeto Distribution before recently making the decision to move from action sports to activewear.
"I've spent my whole career in action sports and it was a challenging (and still is) place to be," said James Herrault, Brand Manager at Cozy Orange Yoga Apparel. "I believe in cycles, but think that the action sports space will never be what it once was. Being in the yoga market now is like being in surf and skate in the mid 90's. There is a lot of opportunity for growth!"
We interviewed James Herrault to get the scoop on what he is most excited about with diving into the yoga market. We asked him where he sees connectivity between the activewear and action sports industries, what inspired him to start a career in lifestyle-driven industries and much more!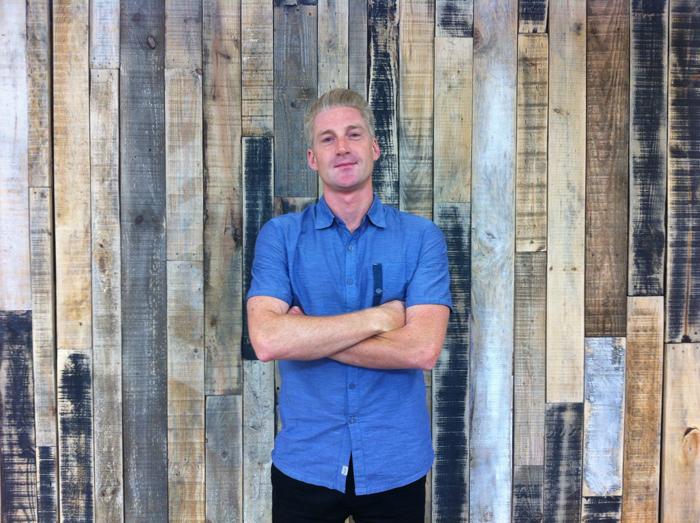 Meet James Herrault, the Brand Manager for Cozy Orange Yoga Apparel.
How did you end up joining Cozy Orange Apparel after having spent your whole career in action sports, and a lot of it with core skate brands?
The action sports industry was good to me for the last 16 years, but I was looking for a brighter opportunity. This position came my way and I couldn't be happier with the decision to move into the activewear market.
What prompted you to make the transition from skate / action sports to yoga?
It wasn't a conscious decision for me to move into the yoga market per se. I have been more focused on personal health and fitness over the last few years, so moving into the activewear market has been something that's been on my radar for quite some time.
Why do you feel that the action sports space will never be what it once was?
I think it's for a combination of reasons. Market saturation is clearly evident. There are too many brands competing for a limited amount of retail floor space. The over distribution of brands is also a big issue. It reached a point where companies were opening up distribution channels that were considered to be out of the question six to eight years ago. The effects of over distribution are vast and have almost led to the extinction of the independent core retailer. This is a key indicator that the foundation of the industry is shaky and may never be the same.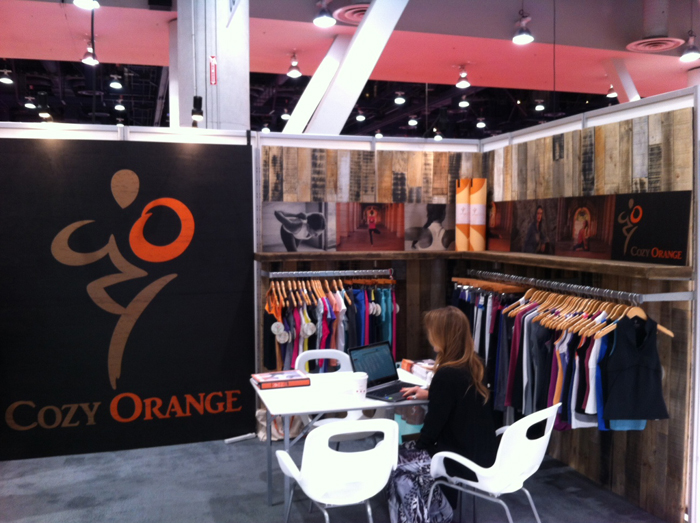 The Cozy Orange booth at a recent tradeshow.
What did Cozy Orange find appealing about your background? Why not someone who was already in the same industry segment?
I have worked on all sides of the fence, so my layers of experience may have been attractive. I know the business landscape, so whether it is in action sports, or the activewear market, my skill set does apply.
How are you settling in to the yoga world?
It's been great thus far! I would say that it's not just the yoga world, but the whole activewear market. We know that it's not only yoga participants that are wearing our product. It's for anyone who lives an active lifestyle.
What are the most significant similarities and differences in the two markets?
The similarities would be that we follow the same seasonal calendar, for the most part. There is more crossover than most people would think. We are seeing many more action sports stores actively carrying yoga apparel. If retailers do not currently have a yoga/activewear section, it's something that they are looking more closely into. It's not just action sports, it's happening in other markets as well.
What are the similarities and differences in company cultures between the markets?
When it comes to company culture, it covers the entire spectrum. In action sports, there are companies that are widely considered as great places to work and it also goes in the other direction. The yoga market is no different. To retain long term empoloyees, you have to take a more progressive approach to management and create an environment in which they feel happy to come to work every day.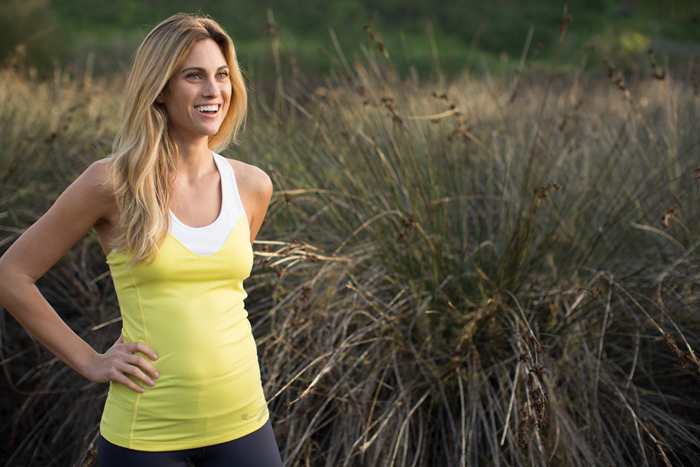 Cozy Orange is redefining comfort in women's yoga apparel.
How do you see your career in the yoga market unfolding?
The goal is to make Cozy Orange a household name in the yoga/activewear market. I will be at the helm every step of the way, to ensure our success. I could not do this without the help of our exceptional team at Cozy Orange - I would like to give them a big shout-out!
You started your career in sales, and now you're Brand Manager. Why did you choose brand management as a direction instead of continuing in sales?
Brand Managers do different things from company to company. I oversee all of the departments here at Cozy Orange and make sure that we are moving forward in the right way. We are still a small company, so we all wear many different hats. I have always had a creative skill set and being brand manager gives me more control in navigating the direction of the brand. Capturing sales is and will always be paramount, so I factor that into every decision I make.
What do you like most about what you're doing now?
I like the feeling of promoting a healthy and active lifestyle, while being in an industry that has a solid foreseeable future.
Are you personally reaping the benefits of a healthy yoga lifestyle?!
Yes, and it's been wonderful. I start my day with some time on the mat every morning. It keeps me centered, strong and prevents injury. It has transformed my life in such a positive way.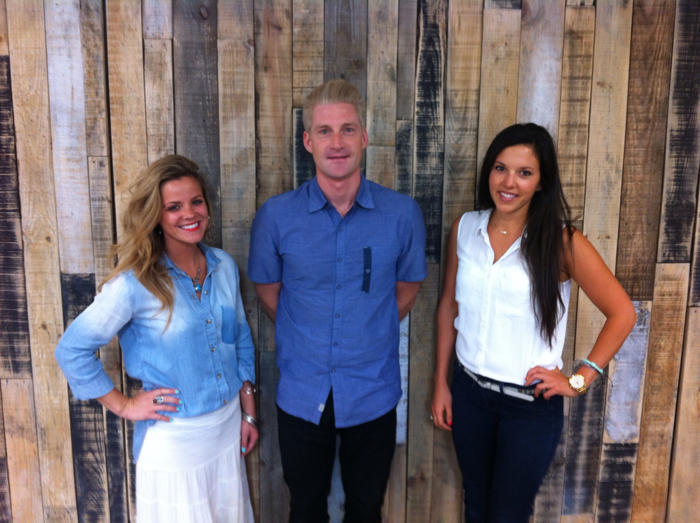 James with other members of the growing Cozy Orange Yoga Apparel team in Carlsbad, Calif.
---