Back to News
B$Z: Fashion and Adventure Sports Guru, Gina Duffy, Named a Woman to Watch
May 20, 2014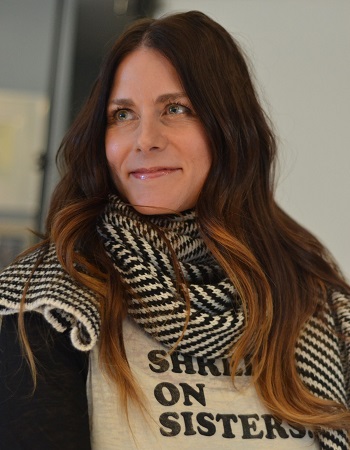 Fashion and Adventure Sports Guru, Gina Duffy, Named a Woman to Watch and Charters International Women's Wakeboard Association
Gina Duffy, Founder of SheShreds.co Named One Of 2014's Top 30 Women To Watch and Charters Organization To Benefit Female Wakeboard Athletes Globally
Press Release from SheShreds.co
Salt Lake City, UT – Within just a few short months of launching SheShreds.co, a sports revolution packed inside a retail enterprise, founder Gina Duffy is named one of Utah's 30 Women to Watch and charters the IWWA, International Women's Wakeboard Association. Waging war on the male-dominated status quo is a side effect of her deep-rooted mission, to empower women in action sports. She is charging forward and the world is taking notice.
Duffy's mission has garnered interest worldwide from endemic and non-endemic outlets like Snowboarder Magazine, Alliance Wakeboard Magazine, Wakeworld.com, and now Utah Business Magazine has named her one of the top '30 Women to Watch' in 2014.
"The attention is humbling," Duffy states, "but it only inspires me to take the movement further as different segments of the action sports industry continues to take notice."
Immersed in the world of competitive wakeboarding, and throughout the culture of the sport, female athletes are often treated as second class. Most recently, The Pro Wakeboard Tour, part of the point's race toward the highest divisional titles the sport has to offer, dropped Pro Women from this year's tour leaving the world's highest level female wakeboarders high and dry.
This slight by the presenting entities with no warning just weeks before the competitive season starts inspired some big talk and action from the women in Wakeboarding. Seeing the need internationally, Duffy pulled together the sport's top female athletes to charter the International Women's Wakeboard Association, IWWA, where she sits as vice chairman. Championing the cause, Duffy hopes to affect industry wide change and forward the progression.
With broken bones to prove it, Duffy has non-competitively enjoyed and participated in the sport for many years. Her love for the sport and connectivity to some of its most inspiring female riders caused her to lend her hand and business prowess to get the IWWA off the ground. "This is only the beginning," explains Duffy.
The IWWA's mission is to become the strong voice for females in wakeboarding, demanding access to the sport, fair treatment at all levels of competition, and an organized front to grow the sport for females.
About SheShreds
SheShreds, a Northern Utah based action sports brand, retail enterprise and advocacy company, speaks a clear message to adventurous women and girls across the nation, that, despite what someone "told you, you could or could not do, Shred On Sisters. Shred On." Founded in 2013, they provide a robust line of "built-for-female" gear, including clothing and equipment as well as a powerful voice. SheShreds founder, Gina Duffy, was part of the international team that brought the first Moncler to Aspen, CO, possesses 15 years in lifestyle and hospitality marketing, has wicked talent for fashion design and styling. She brings over 10 years of action and adventure sports background to the table including coaching wakeboard/wake surf, and riding boards that range in style from mountain top to valley lake.
For more information please visit http://sheshreds.co/pages/press
---