Back to News
Rastaclat Q&A
June 4, 2014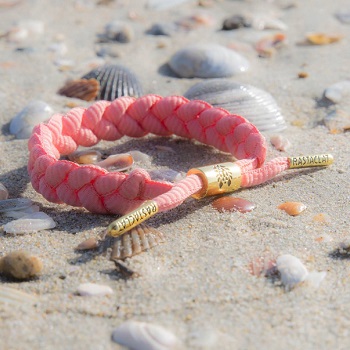 Rastaclat Q&A
Rastaclat is a high-quality, hand-made accessories company inspired by art, music, action sports, and street culture. The company was started in 2010 by Daniel Kasidi Nyaggah with a mission of 'Spreading Positive Vibrations' and has been riding a wave of growth throughout the past four years. Rastaclat currently offers a wide range of accessories, from bracelets and belts to shoelaces and headwear, but is looking to expand it's product line and as a result has been growing its team in Long Beach, Calif.
"We're excited that we've been able to acquire some amazing talent thanks to Malakye, and we are happy to welcome our newest additions to the family!" said Amara Omoregie, Director of Marketing for Rastaclat. "If you're passionate about what you do, and want to work with a growing brand that is about making the change you want to see in the world, then look us up."
We interviewed Amara Omoregie to get the scoop on what life is like at Rastaclat. We got the backstory on the brand's roots, asked about exciting collaborations with big-name celebrities and much more - check it out!
How did the company get started?
In short the company was started from the love of skateboarding and sneakers. The owner, Daniel Kasidi Nyaggah was lucky & talented enough to have a shoe sponsor in his earlier days. He never knew what to do with all of his extra laces, so one day after school, while waiting for a ride from a friend to go skateboarding, Daniel idly decided to make use of his extra laces and make them into a bracelet. He wore it to his high school the next day and much to his surprise, 10 of his friends asked to have one made for them, the next day 20 people asked, and so on and so forth. He became infatuated with the positive feeling people got when they were noticed for wearing something new and innovative. The rest was history.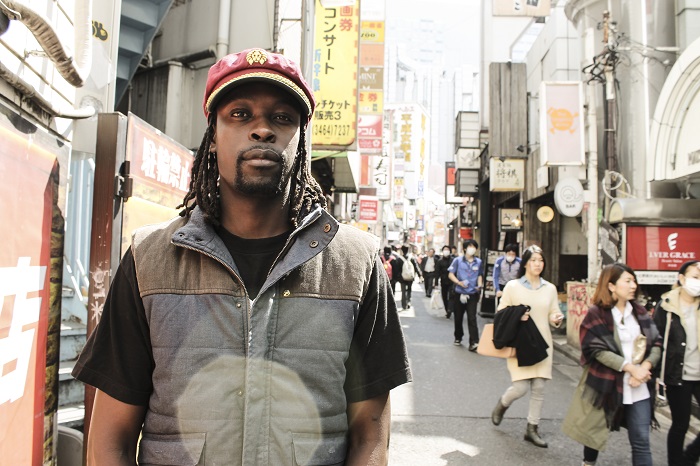 This is Daniel Kasidi Nyaggah, Rastaclat's Founder, in Japan.
Who is the target market for Rastaclat?
Our target market ranges quite a bit because the brand resonates with such a wide spectrum of people, just look at our and Instagram. However; to get more specific, our demographic consists of approximately 60% males, 40% females, ranging from the age of 15 – 27. Most of our customers are into music, action sports, sneakers, art, and overall fashion.
What have been the most popular products historically for Rastaclat?
We are known for our classic shoelace bracelets. No matter how many different products we make, we will always make the classic shoelace bracelet and come up with creative ways to make it new and exciting each season. Our shoelaces are a close second, which comes as no surprise to us. We released our shoelace category last fall, and we've had nothing but exponential growth since. This is another exciting category for us, and we're going to be bringing a lot of innovative and creative products to this category as well within the next couple seasons. Stay tuned!
Rastaclat has done collabs with Snoop, Chaz Ortiz and others...can you share any stories from working with these legends?
Working with Snoop was awesome, he's always in the zone and hard to pin down, but it was great to make a piece that he loves to wear on a daily basis. Chaz is just a cool guy with so much style not only on his skateboard but in fashion as well. The piece we made with him was true to his style and what we are about as a brand, and people just love it. His bracelet is one of the first premium pieces that we ever made and it continues to gain more and more popularity.
The one thing that we can say about all of our collaborations is that they were all organic. Every aspect of them just fit who we are and what we are about and vice versa. We've worked with Diamond Supply Co, Grizzly/Torey Pudwill, Manny Santiago, Supra and more, and we can honestly say that it has been such an amazing experience working together. Anyone we partner with becomes a part of our family, and I guess the part of the story that gets us most excited is seeing them wear our products during awards shows, contests, etc, and also seeing people hyped on their pieces that we've made for them, especially the more rare ones.
At the end of the day its not ALL about the products, we want to support our fam with whatever they do, in whatever capacity we can as they have for us.
Are there any exciting collaborations in the works?
If we told you we'd have to… you know. However; yes, we have great collaborations coming up with brands, athletes, retailers and events. You will see these come to fruition within the next few months.
Are there any plans for growth in new categories?
Some of the things that are coming out that we are looking forward to releasing don't even fit a "category". We've made products that are relevant and useful to our demographic and their every day lives.
We are expanding our headwear category quite a bit within the next few seasons with new innovative silhouettes. That is definitely something to look forward to. All of our other categories will continue to stay consistent but with pushing the creative envelope in our philosophy. But who knows, we may throw a curveball in the whole mix and make some things that are completely unexpected. You'll have to wait and see!
Inside Agenda, Long Beach 2014 from RASTACLAT® on Vimeo.
Speaking of growth, Rastaclat is currently hiring…can you talk about current open positions available and also about expanding the team in general?
We've been on a hiring rampage since the beginning of the year with the overall goal of obtaining the support that is necessary for our long-term growth. With that growth comes the demand to create more innovative, premium quality products. Not to mention an increase in development and production.
With rapid growth in mind, where do you see the brand in another 4 years?
Without giving out all our secrets, in 4 years, we strive to be THE accessory brand. We want to offer products that other established corporate companies don't have the time/efforts to concentrate on. We're planning to stay in our own lane and create categories and items that bring buyers dollars and give consumers something new and different that promotes their individuality and freedom of expression. We also look to expand our line into licensing, which includes making awesome accessories for some of your favorite sports teams and brands that align with Rastaclat.
What challenges do you foresee along the way en route to success?
Supply and demand. It's still a guessing game at this point. We are growing so quickly that the growing demand makes it hard to determine and keep up with supply sometimes, which essentially is a good problem to have. Also, staying on top of trends isn't necessarily hard, but as an accessory brand, our products accompany clothing and shoes, so we are always trying to align with what consumers are excited about for each season.
While we aren't necessarily trying to jump on every trend, we want to still stay true to what we want to do and like, which may vary greatly from what is happening in fashion. There is a balance, so the challenge is also the gift because sometimes.
What makes Rastaclat a great company to work for?
We are all about Spreading Positive Vibrations. Only positive people will have the opportunity to work here. Other than that we are an eclectic group from all different ethnicities and backgrounds ranging from skaters, sneakerheads, musicians, dancers, nerds, and intellectuals that all work together and learn a great deal from each other. We are a LIFE brand, one that breaks the boundaries of conventional industry standards and appeals to more than just a niche market.
How does being based in Long Beach influence how the company operates?
Long Beach in general is kind of an anomaly here in Southern California. We're not quite like LA in terms of being caught up in the hustle and bustle of how Hollywood or Downtown LA typically operates. We're also not as laid back as Orange County either, we reside somewhere in the middle between the two dynamics. Long Beach is rich with culture and diversity, so I guess we can draw a parallel there as well, as our office has been a melting pot of cultures and backgrounds since day one. We all have a different connection to the brand and message, and bring something unique to each and every project.

Check out Rastaclat at rastaclat.com and be sure to follow them on Facebook, Twitter and Instagram!
---