BACK TO NEWS
EVENT: Wolfgang Man & Beast Joins the 2014 GoPro Mountain Games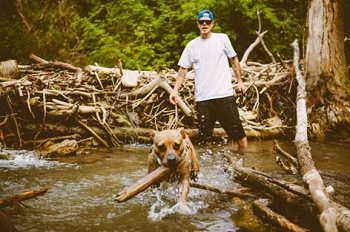 Wolfgang Man & Beast Joins the 2014 GoPro Mountain Games
2014 GoPro Mountain Games, June 5 - 8
Press Release from Azione PR
WHAT: Unique pet lifestyle brand, Wolfgang Man & Beast, is headed to Vail this weekend for the country's largest celebration of adventure sports, art and music – the 2014 GoPro Mountain Games. This weekend long event is a perfect setting for the adventurous and action sports loving pack of Wolfgang Man & Beast. With events such as the Dock Dogs Big Air and Speed Retrieve on schedule, the GoPro Mountain Games places Wolfgang Man & Beast in the forefront of their target audience allowing them to showcase their brand's true mission, which is celebrating the unique relationship between a dog and his people.
WHERE: Vail, Colorado
WHEN: Thursday, June 5th – Sunday June 8th, 2014
About Wolfgang Man & Beast
Through all of our adventures growing up in the west, the members of the Wolfgang team were constantly flanked by faithful, loyal, and furry best friends. While we were fishing, climbing trees, building skate ramps, pretending our Stingrays were speedway bikes, or hanging out at home watching TV, those dogs were there as our partners, our guardians, our shadows. Neither they nor we would have had it any other way.
Wolfgang was created to celebrate the unique relationship between a dog and his people. We build our products locally, transport them minimally, and they'll be replaced rarely. For more information on Wolfgang Man & Beast visit www.wolfgangusa.com.
About the Vail Valley Foundation
The Vail Valley Foundation is charged with enriching the Vail Valley and sustaining its unique spirit through the delivery of unparalleled arts, world class athletics and inspiring education programs throughout the community. For additional information on the Foundation, visit www.vvf.org.
About GoPro
GoPro makes the world's most versatile cameras, enabling people to capture immersive and engaging footage of themselves during their favorite activities. GoPro's HERO line of wearable and gear mountable cameras are used collectively by more consumers, professional athletes, and video production professionals than any other camera in the world. Based in San Mateo, California, GoPro's products are available in more than 30,000 stores in over 100 countries worldwide and direct via www.GoPro.com.
---