BACK TO NEWS
TEAM: Fox Announces the Re-signing of Premier Class Motocross Athlete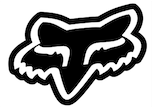 Fox Announces the Re-signing of Premier Class Motocross Athlete
Ken Roczen continues his 10th year with the brand
Press Release from Azione PR
IRVINE, CA (June 9, 2014) – Today Fox Head Inc. announces the re-signing of premier class rider Ken Roczen to its stable of championship athletes. The friendly and out-going motocross athlete is highly regarded as a top prospect in the pits and will continue to help Fox innovate and elevate the worlds most advanced motocross gear.
During the past few years Roczen has captured the 2011 FIM MX2 World Championship, was a member of the 2012 MX of Nations (Team Germany) and in his first year as a pro rider captured the 2013 AMA 250SX West Championship. 2014 saw him elevate to the 450SX class where he finished third as well as being awarded the 2014 Rookie of the Year. Currently he is leading the 450 Outdoor Series after two rounds.
"Having been with Fox since I was 11 years old, I'm very happy to keep such a solid and long relationship with the Fox Racing family" said Roczen.
"Our relationship with Ken, like the relationship of Fox and Ricky Carmichael, began at an early age. Just as with the GOAT we look forward to supporting Ken throughout his career," said Fox Founder, Geoff Fox.
"We couldn't be happier to have Kenny continue his career with Fox." Mark Finley, Global Category Director (MX) further stated, "His on track success combined with his involvement in the development and testing of our products is integral to our brand success".
Roczen began his tenure with the brand in 2005 at the age of eleven as a Fox Brigade amateur athlete. Accomplishments include multi-time MX Champion of Thuringia, 2007 Junior World Champion- 85cc, 2005 German Youth Motocross Champion- 85cc and 2004 Youngest German Champion of All Time-85cc.
At the age of 15 Ken Roczen was the youngest rider to ever win a MX2 race. He has won the MX of Nations MX2 class four times in a row. Since coming to the USA to continue his racing career in the AMA series Ken has won six 250SX main events, two 250MX overalls, two 450SX main events and one 450MX overall. And he is just getting started.
Be on the look out for big things to come from Ken Roczen and Fox Head Inc.
Founded in 1974, Fox Head Inc. has maintained its position as the innovation leader in the MX industry by designing and producing motocross protection and apparel for the world's best riders. Building off this athlete-driven design philosophy the company has expanded its activity and products into MTB, BMX, Surf and Wakeboarding. Fox is a privately held company with offices in Irvine & Morgan Hill, CA USA, Calgary, Canada and Barcelona, Spain.
---