BACK TO NEWS
Industrial Profile
6/13/2014
David Link, President of Awesome Outdoors Group
David Link, President of Awesome Outdoors Group
While working as Director of Promotional Sales at Mountain High Outfitters, one of the largest outdoor specialty retailers in the Southeast, David Link realized that the sales representatives he dealt with and met in-store on a regular basis seemed to really enjoy their job. So, David - who has over 25 years of relevant sales experience - decided to launch his own full-service sales and marketing agency, Awesome Outdoors Group, in 2013 to focus on the outdoor specialty and active lifestyle markets while servicing the Southeast. David, who is married with four kids, founded Awesome Outdoors Group in Birmingham, Alabama, which gives him reliable access to markets in the Carolinas, Georgia, Florida, Alabama, Mississippi and Tennessee. Awesome Outdoors Group currently represents several brands in the outdoor industry, including Mountain Equipment, Coola, Gramicci, Everest Designs and MaxFlow Sports.
"I've seen good sales reps and I've seen not-so-good sales reps," said David Link. "I really had little doubt that my experience on the retail side for the last few years gave me the perspective I needed to be successful at this."
We interviewed David Link, Founder and President of Awesome Outdoors Group, to get the scoop on what life has been like since he launched his own independent sales rep agency last year. We asked him to share the pros and cons of being based in the Southeast, how his background has helped lead him to where he is today, what a typical day-in-the-life is like for him and much more - check it out!
What was the inspiration for starting your own outdoor industry independent sales rep agency at the end of 2013?
I was working at a wonderful regional outdoor retailer, Mountain High Outfitters, in Birmingham. While I loved working in retail, the truth is that I could not quite make enough to support my family of 6 and the oldest off to college. The problem is that I had fallen in love with the outdoor industry, and the only thing I know how to do was sell. Becoming a manufacturer's rep was an obvious option, and after nosing around, it was clear that joining an existing agency was not going to work. I sat down with my boss, and with his complete support, I launched Awesome Outdoors Group.
What has life been like for you since you launched Awesome Outdoors Group?
Since launching Awesome Outdoors Group, life has been Awesome. And busy. I really have spent six months introducing myself to retail owners, buyers and visiting stores. There are some great people in this business.
How did you initiate and establish relationships with Awesome Outdoors Group's current roster of clients, brands like Gramicci, Mountain Equipment, Coola, Everest Designs and more?
I talked to the folks at the Eastern Outdoor Reps Association and they invited me to be a guest at their February show, where I met several people and spent some time watching reps in action. I also went to Malakye.com every day and contacted every manufacturer in the outdoor retail world that was hiring. Even some that weren't. I knew the types of brands that I wanted to work for, and I knew the type of people that I wanted to work with. I am really blessed to start hitting the road and the shows this summer representing a handful of wonderful companies.
As President of Awesome Outdoors Group, how do you plan to continue to grow Awesome Outdoors Group?
I have important mentors in the industry, and will continue to seek out mentors. Christopher Groom, owner of Mountain High Outfitters has been very supportive and has shared a great deal about how retail owners and buyers think, and what they look for in a reliable sales rep. Al Tunstall, a long-time sales rep in the outdoor and running world, has shared a lot about the sales cycles, and what a rep's year really looks like. Al also encouraged me to build the agency that I really want and not to jump at every opportunity out there. Craig Dixon, the SVP for Mountain Equipment USA, a long-time sales rep who is now on the corporate sales side has been a constant source of encouragement. He took a chance on me and he knows I don't want to let him down. Having the opportunity to launch an internationally iconic brand like Mountain Equipment in the Southeast is both daunting and an honor.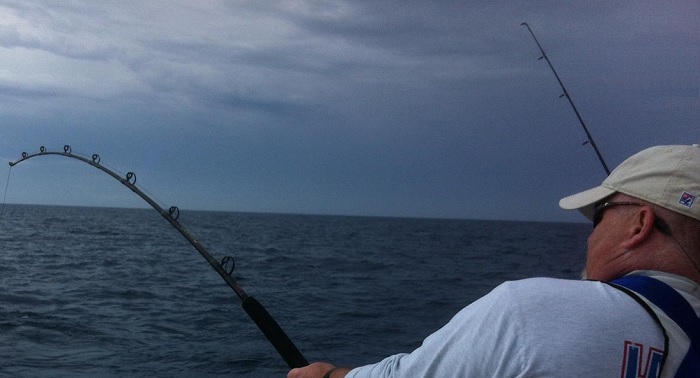 What is a typical day-in-the-life for you, if that even exists...?
I don't know what a typical day is yet. I don't think I've had two alike days yet. Yesterday I visited 4 great retailers in Western Carolina. Today I'm writing e-mails and tomorrow I'm going to get back to my show schedule and try to fill up my appointment book. In a few days I head to Leavenworth, WA for the launch of Mountain Equipment Spring 15 and the following week I'm in California to see the latest from Gramicci. So I guess the only common thread is that everything I get to do is fun, even though it is constant.
What are the pros and cons for you in being based in Alabama and servicing the Southeast?
I haven't discovered a con. Birmingham is a great city to cover the Southeast. Other than South Florida, I can get anywhere in my car within 5 hours – the mountains of North Carolina or the beaches of the Gulf Coast.
What aspects of your previous professional experience have helped lead you to where you are today?
As my wife constantly reminds me, all I know how to do is sell. I've had a career on Capitol Hill, another in the financial world, and yet another owning franchise businesses. The common element was managing relationships and selling. Being an independent rep in the outdoor industry is the culmination of 26 years of relational sales experience. My last career.
What is the best part of your job?
One of the best parts is just being in this awesome industry. There aren't many jerks in the outdoor world. When I was working in the stores, I would get a rush every time I sold a $70 ENO or a $150 fleece. Now I get a rush when someone tells me "yeah, our customers would love those Mountain Equipment shells or that Coola organic sunscreen." Yesterday, I had a store owner tell me "we need to get the Gramicci G-Pant back on our shelves." I could feel my chest jump out. To a true salesman, the best part of the job is always making the sale.
What have been the biggest challenges for you in getting the company off the ground after launch last year?
The only real challenge is cash flow. The truth is that there is a sales cycle that will eventually provide a steady, reliable income. But in the meantime, I'm just making a whole lot of investments – travel, supplies for shows, etc. Financially, I just need to make it to the end of the year before the commission checks will become more regular. At the same time, all of the companies I work with have provided me with all the tools I need to sell, including financial help. Everyone knows that if I do my job, the company profits and I make a good living. At the same time, there is a direct correlation between the amount of work I do and the amount of my commission checks. There is absolutely no limit on my income, which I remind myself of every morning. And I get to work.
What has been the biggest reward for you in launching Awesome Outdoors Group?
The greatest reward is simply loving what you do, and knowing that I get to work with awesome manufacturers and awesome retailers. And I get paid for it.
Any last words?
My business would not be the same without Malakye.com. When I was looking for available lines, I was on the site every day – sometime 2 or 3 times a day. Now that I have my lines, I visit the site for industry news and insight. Thanks.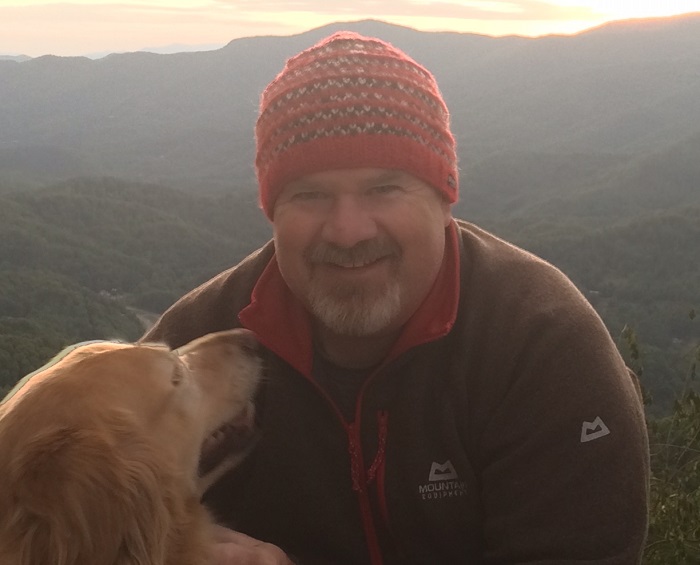 Connect with David on LinkedIn and be sure to check out what he is up to by visiting Awesome Outdoors Group.
---