Back to News
B$Z: Flowfold Bootstraps Production to Keep Up with Growth
June 16, 2014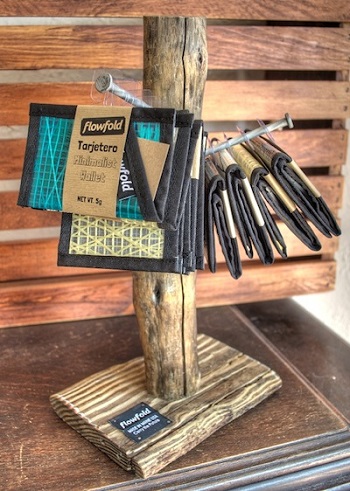 Flowfold Bootstraps Production to Keep Up with Growth
Flowfold builds a line of carrying gear using reclaimed boat sail fabric.
Press Release from FlowFold
Peaks Island, ME - The vast majority of outdoor goods are manufactured overseas. But on a tiny island off the coast of Portland, ME three surfers are choosing another path to keep up with demand for their line of weatherproof accessories.
Flowfold builds a line of carrying gear using reclaimed boat sail fabric. They use factory scraps of racing sails, which are composed of the lightest and toughest materials in the world. The resulting products are thin, durable, and practically weightless.
But plenty of brands have cool products. So what could possibly be news about this start-up? The guys you talk to on the phone, or exchange emails with are the same ones who manufacture your order from scratch. Even the owner.
"We are at a point where our growth rate is exceeding our manufacturing partner's ability to supply us with product. So we ramped up our own workshop and started pumping out units ourselves. Thousands of them," says Sales Manager Nick Power.
Flowfold expects revenues to be up at least triple from last year. Their products can be found in over 300 specialty retailers, online, and internationally through distributers (with traction in Japan). "Made in USA products carry a premium overseas. We are seeing our gear sell for more than twice the retail price it sells for here," says Power.
The team knows it won't be sewing forever: "Our goal is not to start a factory, it's just a way to keep up with demand. There are more important things we need to focus on moving forward: this isn't a lemonade stand. But we can make big relationships happen now, so that's what we're doing."
Flowfold will be at Outdoor Retailer in SLC this August at booth PV2319, and also plans to exhibit at OR Winter. Visit www.flowfold.com for more information, or contact them at 207-200-8080.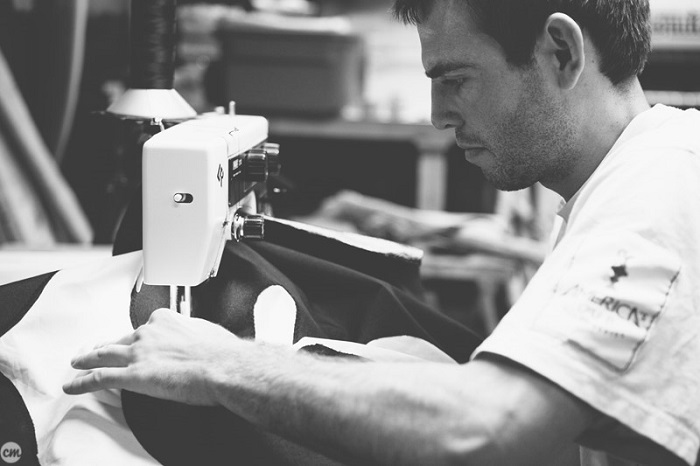 ---