BACK TO NEWS
The Finer Things USA Q&A with Co-Founder Teddy Monney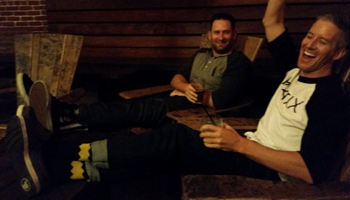 The Finer Things USA Q&A with Co-Founder Teddy Monney
Teddy Monney started The Finer Things USA in 2013 with Tim Roberto as a premium accessories brand dedicated to making things most of us take for granted: "a fresh pair of socks, a hat that keeps your head warm, the perfect belt that holds up your pants - necessities that support human beings." The company's products are geared to appeal to all human beings, and - after launching just one year ago - the team at The Finer Things USA have plans to grow from selling only socks into a full accessory line over the next several seasons.
"The main goal right now is to get our 'sock in the door' and then create a need/ want for our product so retailers will be more apt to buying into the whole line," states Teddy Monney, co-founder of The Finer Things USA. "Once you actually see these things on someone's feet, everything makes sense!"
We interviewed Teddy of The Finer Things USA to get the scoop on launching a new sock/accessory line featuring colorful styles and loud designs. We asked him about current projects in the works in anticipation of the upcoming Back to School season, the possibility of an expanded product line, what the future holds for The Finer Things USA and much more - check it out!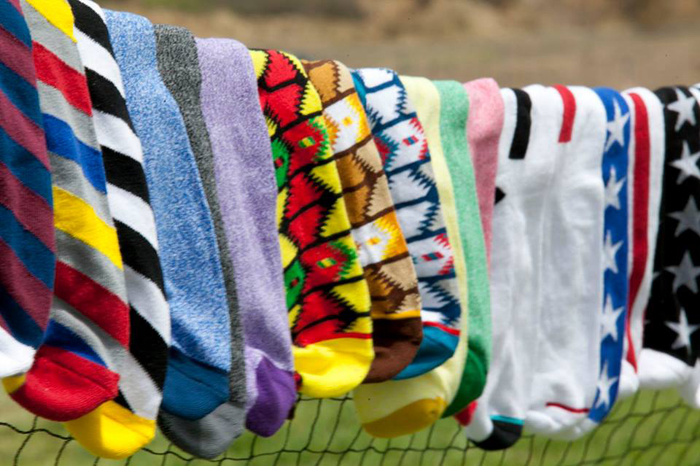 What has the first year been like for The Finer Things USA?
Fun times growing the brand awareness and trying to get everyone in our socks ;) We have been fortunate enough to open up over 100 stores since day 1 and have been welcomed nicely thus far.
How will you celebrate the company's 1-year anniversary?
The only way possible...a huge party!!! No exact plans yet, but it will happen sometime this summer and your whole crew will be invited! Heck we might even have a mariachi band help us celebrate in style.
How has the industry - including consumers, retailers and media - responded to your socks?
What Industry?? No, if you are talking about action sports it has been slow growth with them. However, our focus has never really been action sport, but more towards the every day human being. We have had considerably good sell through in most of our accounts despite minimal marketing budget for the first year. We have been working with our retailers as much as possible to keep the product fresh and are willing to trade product out so that they are able to sell the right merch.
What was the initial inspiration in launching a sock and accessory line?
The inspiration for our line has always been about having fun with an everyday/must have item. That being said, our hand picked partners have made this project so much fun to work on!! The idea of taking something (i.e. socks/accessories) that most people take for granted and creating a more valued appearance has always been our motivation, hence the name The Finer Things. We have also created classic sleeves made of faux leather to present the socks while still maintaining a reasonable retail price of just $8!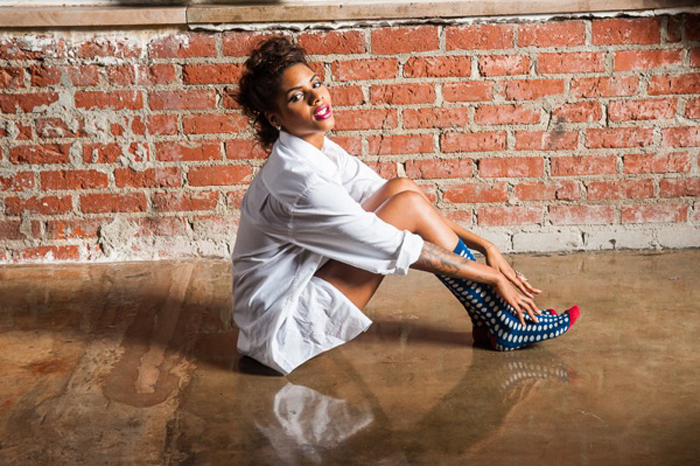 Why did you decide to position The Finer Things USA to be a brand for all, rather than target a specific market? Do you see any disadvantages to this strategy? Has this helped with competition?
STANCE...is one of the best sock brands out there and has definitely locked down the action sports market. Fortunately, due to them we were able to launch another accessory brand, but target to the human being so as not to be niched into just one category. As of right now we have not seen any disadvantages in doing this and have had much luck opening up "contemporary" stores.
Can you share any details on current projects in the works? What is new with The Finer Things USA?
I can't give out too much information about projects in the work, but can say that we have a really fun collaborational sock coming out in early August that will be super limited in numbers. So make sure to keep an eye out for that one ;)
You are currently sticking with socks, but there are plans to expand to other products - can you share any details on plans for the next several seasons as far as growing the brand to include a full accessory line?
Oh yes there are definite plans to grow the line...creating necessities for the human being! Belts, hats, bags, bow ties…the sky is the limit.
Are you growing other aspects of the business? Are you currently hiring? Do you plan to in the future?
We are growing our sales team and marketing efforts first and foremost. We are currently hiring some new solid reps and always growing our team of ambassadors who currently include the finest of individuals from all walks of life. Whether it be dancers, bikers or lawyers we're trying to cover all of their feet.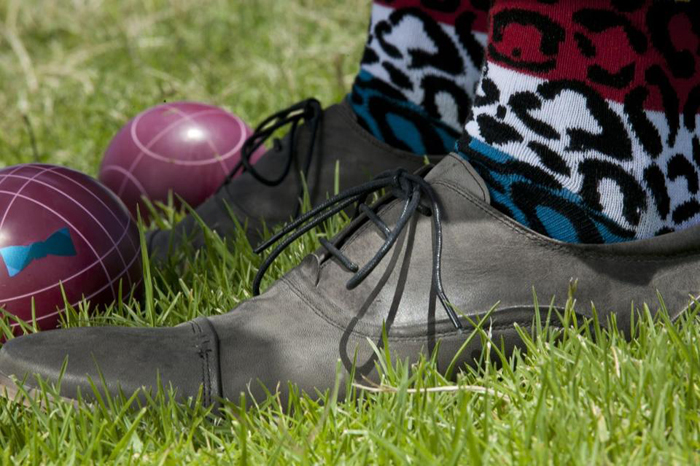 What are you most excited about in looking towards the future for your company?
The growth of the line and upcoming collaborations really keeps me energized!! There are so many awesome opportunities out there and I love being able to have access to them.
What has been the biggest challenge for the team in launching a new sock and accessory line?
Our biggest challenge within the launch has probably been timing. Whether it's been the time it takes for production, our group's personal time to spend on design/marketing/sales...there is just never enough hours in the day! But it is not an obstacle that we can't overcome ;)
What is the most rewarding aspect of being involved with The Finer Things USA?
Designing and creating from just an idea. When the idea came up 2 years ago, the brain just started churning - logos, brand names, themes - the list goes on and on and every single day new ideas keep popping up. Then, once you actually see these things on someone's feet, everything makes sense! The Ultimate Satisfaction!!
Any last words?
First off, thanks for taking the time in interviewing with us! Huge fans of Malakye.com! Also, can't thank all of those supporters enough for backing our dream! Especially my partners in crime. Now go out and enjoy some of #thefinerthings no matter what that might be!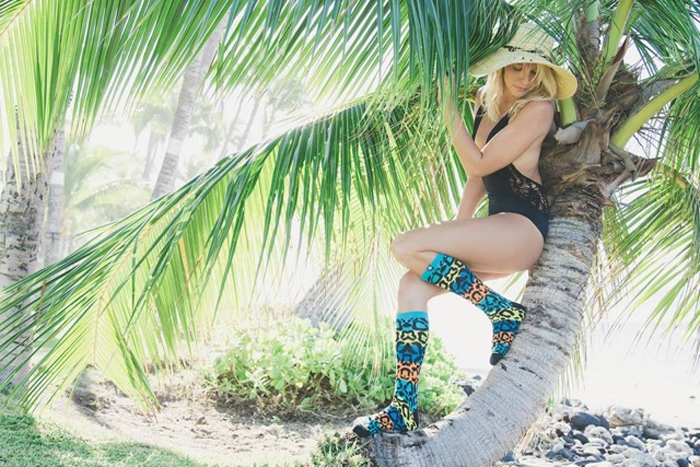 Be on the lookout for what's to come from The Finer Things USA and be sure say congrats for their 1-year anniversary on Facebook and Instagram!
---