Back to News
B$Z: American Apparel Board Suspends Dov Charney as CEO
June 19, 2014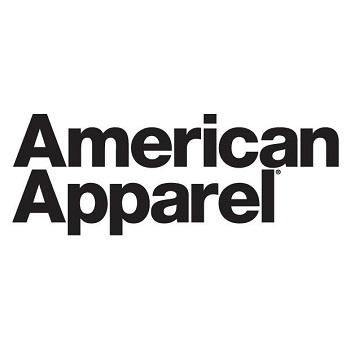 American Apparel Board Suspends Dov Charney as CEO and Declares Intent to Terminate Him for Cause; Names John Luttrell as Interim CEO
Allan Mayer and David Danziger Elected Co-Chairmen of Board
Press Release from American Apparel
LOS ANGELES--(BUSINESS WIRE)-- The Board of Directors of American Apparel, Inc. (NYSE MKT: APP) today voted to replace Dov Charney as Chairman and notified him of its intent to terminate his employment as President and CEO for cause. It is expected that the termination will be effective following a 30-day cure period required under the terms of Mr. Charney's employment agreement.
The Board suspended Mr. Charney from his positions as President and CEO, effective immediately, pending the expiration of the cure period. At the same time, the Board appointed John Luttrell as Interim Chief Executive Officer. Mr. Luttrell, who has been with American Apparel sinceFebruary 2011 and currently serves as Executive Vice President and Chief Financial Officer, will continue in those positions as well. Prior to joiningAmerican Apparel, Mr. Luttrell served as Executive Vice President and Chief Financial Officer of Old Navy, The Wet Seal and Cost Plus.
Also effective immediately, the Board appointed Allan Mayer and David Danziger as Co-Chairmen to replace Mr. Charney as Chairman of the Board. In accordance with the terms of his employment agreement, the Board intends to request Mr. Charney's resignation as a member of the Board concurrently with the effective time of his termination.
Mr. Mayer, who has been a member of the Board since the company went public in 2007 and has served as its lead independent director for the past three years, said the Board's decision to replace Mr. Charney grew out of an ongoing investigation into alleged misconduct.
"We take no joy in this, but the Board felt it was the right thing to do," Mr. Mayer said. "Dov Charney created American Apparel, but the Company has grown much larger than any one individual and we are confident that its greatest days are still ahead."
"The Board is working with a search firm to identify candidates for the job of permanent CEO and, based on our initial discussions with the search firm, we expect the list of possible successors will be impressive," said Mr. Danziger, who has chaired the Board's Audit Committee since 2011.
"We have one of the best known and most relevant brands in the world, with employees who are second to none; I believe we have a very exciting future," said Mr. Luttrell. "Our core business—designing, manufacturing, and selling American-made branded apparel—is strong and continues to demonstrate great potential for growth, both in the U.S. and abroad. This new chapter in the American Apparel story will be the most exciting one yet."
Mr. Luttrell said American Apparel would remain committed to its sweatshop-free, Made in USA manufacturing philosophy.
As a result of the management changes, the Company may have been deemed to have triggered an event of default under its credit agreements and will be in discussions with its lenders for a waiver of the default. Additional details are provided in the Company's Form 8-K filing with theSecurities and Exchange Commission, dated June 18, 2014.
About American Apparel
American Apparel is a vertically integrated manufacturer, distributor, and retailer of branded fashion basic apparel based in downtown Los Angeles, California. As of May 31, 2014, American Apparel had approximately 10,000 employees and operated 249 retail stores in 20 countries, includingthe United States, Canada, Mexico, Brazil, United Kingdom, Ireland, Austria, Belgium, France, Germany, Italy, Netherlands, Spain, Sweden,Switzerland, Australia, Japan, South Korea, and China. American Apparel also operates a global e-commerce site that serves over 60 countries worldwide at http://www.americanapparel.com. In addition, American Apparel operates a leading wholesale business that supplies high quality T-shirts and other casual wear to distributors and screen printers.
---