BACK TO NEWS
GEAR: SMITH Introduces the Overtake, a Revolutionary New Cycling Helmet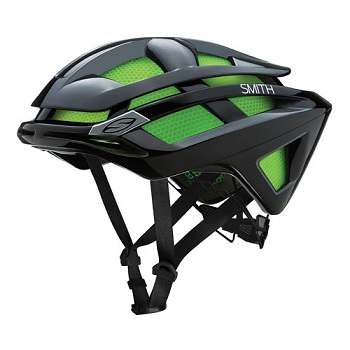 SMITH Introduces the Overtake, a Revolutionary New Cycling Helmet
By focusing on protection, aerodynamics, ventilation and low weight, Smith has created a protection system that helps racers enjoy the ride more, time and time again.
Press Release from Smith Optics
KETCHUM, ID - Since 1965, Smith has pioneered products through design and development that evolve their purpose into next-generation applications for outdoor pursuits. From the first thermal ski goggle to redefining helmet construction, Smith continues to create dynamic innovations that maximize performance, protection and design.
As the next generation of athletes demand more of everything, Smith is excited to introduce the most comprehensive road helmet on the market: the Overtake. By focusing on protection, aerodynamics, ventilation and low weight, Smith created a protection system that helps racers enjoy the ride more, time and time again. At Smith, the experience is everything.
Ultra-lightweight at 250g, the Overtake offers best-in-class protection and maximum ventilation through its AEROCORE™ construction featuring Koroyd® - a series of polymer cores that absorbs 30% more energy than traditional EPS foam. Unlike traditional helmet designs, the use of Koroyd provides a significantly increased venting surface for better managed, highly focused airflow. Its use also helps reduce the profile of the helmet, providing unique aerodynamic benefits.
Overtake Helmet from smith optics on Vimeo.
The Overtake's superior aerodynamics began with design using Computational Fluid Dynamics (CFD) and finished with wind tunnel validation. Through a partnership with the FASTER wind tunnel and world-renowned aerodynamicist Len Brownlie, Smith tested the new Overtake against the current best-in-class helmets using the Wind Averaged Drag (WAD) methodology. The result: iIn real-world conditions, the Overtake is nearly identical in aerodynamics to the industry-leading aero road helmet yet boasts superior ventilation, lower weight, and overall protection.
Additional features include 21 optimized vents for balanced aerodynamic performance without compromising ventilation, Smith's VaporFit™ dial-operated 360 adjustable fit system, and ultimate sunglass integration. Based off of Smith's proven head form and dedicated investment in unique sets of tooling, three adult helmet sizes are available to accommodate a variety of fits while 12 progressive color options offer a range of style choices.
Select colorways of the Overtake also feature (MIPS®) multi-directional impact protection system liners to reduce the rotational forces to the brain during impacts. The improved protective qualities of Smith AEROCORE helmets, combined with MIPS liners, provide the most complete protective product available in the world.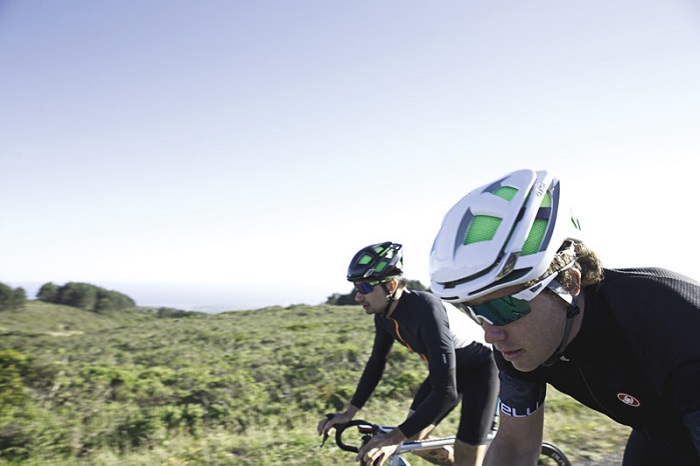 The Overtake (MSRP $250, $310 with MIPS) will debut at Eurobike in Friedrichshafen (Booth #B2-403), August 27 – 30 and Interbike in Las Vegas (Booth #11125), September 10-12, along with the rest of the 2015 Smith Bike Helmet line, which includes the Forefront, Maze and all new Axle. The entire 2015 Smith bike helmet line will be available at retail in late Fall 2014.
Overtake Tech Information: http://cdn.smithoptics.com/2015_SMITHBIKE_OVERTAKE.pdf
Overtake Landing Page: www.smithoptics.com/overtake
Overtake Video: https://vimeo.com/97978118
---