BACK TO NEWS
B$Z: Sequential Brands Group Signs Definitive Agreement to Acquire Galaxy Brand Holdings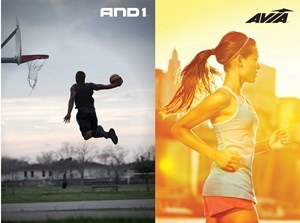 Sequential Brands Group Signs Definitive Agreement to Acquire Galaxy Brand Holdings
Transformational Acquisition Increases Sequential's Portfolio from 8 to 12 brands with the addition of Avia®, AND1®, Nevados® and Linens 'N Things®
Press Release from Sequential Brands Group
NEW YORK, June 25, 2014 (GLOBE NEWSWIRE) -- Sequential Brands Group, Inc. (Nasdaq:SQBG) ("Sequential" or the "Company") announced today that it has signed a definitive agreement to acquire Galaxy Brand Holdings, Inc. ("Galaxy") for $100 million in cash, 13.75 million shares of common stock of the Company, and certain performance based warrants. This transformational acquisition will position Sequential as one of the largest pure-play brand licensing companies in the world, with a portfolio of twelve global consumer brands generating nearly $2 billion in global retail sales annually. The transaction, which is expected to close by the end of 2014, is subject to customary closing conditions and regulatory approval.
In the transaction, Sequential will acquire four well-known consumer brands that include the fitness brand Avia®, basketball brand AND1®, outdoor brand Nevados®, and home goods brand Linens 'N Things®.
Galaxy currently has over 15 licensees with significant business at Walmart coupled with complementary distribution to a wide range of mid-tier and specialty retailers.
Yehuda Shmidman, CEO of Sequential, commented, "This merger is a game changer for Sequential, as it doubles the scale of our brand portfolio and further diversifies our licensee and distribution platform. We were attracted to these four brands for both their existing licensing base as well as the strong prospects for continued organic growth in the future."
"We are thrilled that this acquisition also brings the expertise of Eddie Esses and the Galaxy team who will continue to lead the business for the newly acquired brands," added Shmidman.
On a combined basis post-closing, the Company is projecting forward 12-month royalty revenues of $56 - $60 million and $36 - $40 million of Adjusted EBITDA from the total brand portfolio of 12 brands.
Eddie Esses, CEO of Galaxy Brand Holdings, stated, "I am excited about building upon Sequential's success and continuing to expand and strengthen our brands. The combination of our brand portfolios together as one unified force is very powerful."
Global alternative asset manager The Carlyle Group, which has a majority interest in Galaxy, will be granted one seat on Sequential's Board of Directors and will become a significant shareholder in the Company post-transaction.
William Sweedler, Chairman of Sequential, commented "The roadmap and execution playbook outlined approximately two years ago has been followed aggressively. I'm very proud of the Sequential management team and look forward to Rodney Cohen, Managing Director and Co-Head of Carlyle Growth Partners and Carlyle Equity Opportunity Fund, joining the Board of Directors."
The Company has obtained committed financing from Bank of America and GSO Capital Partners LP, an affiliate of Blackstone Group. The Company will be replacing its existing debt facilities with new first lien and second lien debt facilities totaling approximately $180 million. Additionally, upon completion of this transaction, the Company's diluted share count will be approximately 40 million. The transaction is expected to close by the end of 2014, and is expected to be immediately accretive.
The deal team that represented Sequential during the acquisition was led by Tengram Capital Partners. Consensus Advisors provided a fairness opinion to the Board of Directors.
Further details will be provided upon closing.
ABOUT SEQUENTIAL BRANDS GROUP, INC.
Sequential Brands Group, Inc. (Nasdaq:SQBG) owns, promotes, markets, and licenses a portfolio of consumer brands that presently includes William Rast®, People's Liberation®, DVS®, Heelys®, Caribbean Joe®, Ellen Tracy®, Revo® and The Franklin Mint®. Sequential seeks to ensure that its brands continue to thrive and grow by employing strong brand management, design and marketing teams. Sequential has licensed and intends to license its brands in a variety of consumer categories to retailers, wholesalers and distributors in the United States and in certain international territories. For more information, please visit Sequential's corporate website: www.sequentialbrandsgroup.com. To inquire about licensing opportunities, please email: newbusiness@sbg-ny.com.
Non-GAAP Financial Measures:
This press release contains certain non-GAAP financial measures. A reconciliation of these non-GAAP measures to their nearest comparable GAAP measure is included in the tables following this press release. As described more fully below, we believe the use of non-GAAP measures in addition to GAAP measures is an additional useful method of evaluating our financial condition and results of operations. The non-GAAP financial measures disclosed should not be considered a substitute for, or superior to, financial measures calculated in accordance with GAAP, and the expected results calculated in accordance with GAAP and reconciliations to those expected results should be carefully evaluated. The non-GAAP financial measures we use may be calculated differently from, and therefore may not be comparable to, similarly titled measures used by other companies.
Forward-Looking Statements
Certain statements in this press release and oral statements made from time to time by representatives of the Company are forward-looking statements ("forward-looking statements") within the meaning of the Private Securities Litigation Reform Act of 1995, including statements about the timing and likelihood of the Galaxy acquisition, the expected effects of the Galaxy acquisition on the Company's revenues, earnings and brands and the expected financing for the acquisition. These forward-looking statements are made as of the date hereof and are based on current expectations, estimates, forecasts and projections as well as the beliefs and assumptions of management. Our actual results could differ materially from those stated or implied in forward looking statements. Forward-looking statements include statements concerning plans, objectives, goals, strategies, expectations, intentions, projections, developments, future events, performance or products, underlying assumptions and other statements that are not historical in nature, including those that include the words "subject to," "believes," "anticipates," "plans," "expects," "intends," "estimates," "forecasts," "projects," "aims," "targets," "may," "will," "should," "can," the negatives thereof, variations thereon and similar expressions. Such forward-looking statements reflect the Company's current views with respect to future events, based on what the Company believes are reasonable assumptions. Whether actual results will conform to expectations and predictions is subject to known and unknown risks and uncertainties, including risks and uncertainties discussed in the reports that the Company has filed with the Securities and Exchange Commission (the "SEC"); risks related to the proposed transaction, including the ability to consummate the merger and the timing of the closing of the merger; general economic, market, or business conditions; changes in the Company's competitive position or competitive actions by other companies; the Company's ability to maintain strong relationships with its licensees; the Company's ability to retain key personnel; the Company's ability to achieve and/or manage growth and to meet target metrics associated with such growth; the Company's ability to successfully attract new brands; the Company's ability to identify suitable targets for acquisitions; the Company's ability to obtain financing for the acquisitions on commercially reasonable terms; the Company's ability to integrate successfully the new acquisitions into its ongoing business; and the ability to achieve the anticipated results of the proposed transaction and other potential acquisitions; the Company's ability to comply with government regulations; changes in laws or regulations or policies of federal and state regulators and agencies; and other circumstances beyond the Company's control. Refer to the section entitled "Risk Factors" set forth in the Company's Annual Report on Form 10-K for the year ended December 31, 2013, as well as the Company's Quarterly Reports on Form 10-Q and other SEC filings for a discussion of important risks, uncertainties and other factors that may affect our business, results of operations and financial condition. The Company's stockholders are urged to consider such risks, uncertainties and factors carefully in evaluating the forward-looking statements and are cautioned not to place undue reliance on such forward-looking statements. Forward-looking statements are not, and should not be relied upon as, a guarantee of future performance or results, nor will they necessarily prove to be accurate indications of the times at or by which any such performance or results will be achieved. As a result, actual outcomes and results may differ materially from those expressed in forward-looking statements. The Company is under no obligation to, and expressly disclaims any such obligation to, update or alter its forward-looking statements, whether as a result of new information, future events or otherwise.
---