Back to News
GEAR: Dakine Celebrates Hawaiian Heritage with Inaugural Surf Apparel Collection for Spring 2015
June 27, 2014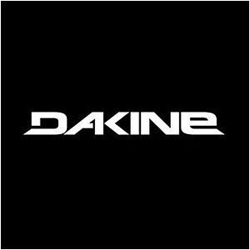 Dakine Celebrates Hawaiian Heritage with Inaugural Surf Apparel Collection for Spring 2015
Retailers can preview the brand's spring 2015 collection of surf, lifestyle packs and bags, travel bags, bike gear and more at upcoming trade shows including Agenda Long Beach, Outdoor Retailer, Swim Collective, Surf Expo and Interbike.
Press Release from Dakine
HOOD RIVER, Ore. – Dakine is making waves in the surf market with the launch of its spring 2015 apparel collection and newly expanded surf division, Dakine Hawaii Surf. The line of surf apparel, a first-ever in the brand's 35-year history, focuses on men's boardshorts and junior's swimwear in addition to wovens, knits, flannels and fleece. The spring '15 surf offering will also include an expanded line of hardgoods and accessories landing at specialty shops globally and online in February 2015. All development, sales and marketing for Dakine Hawaii Surf will take place from its Southern California offices in Irvine with coordination between the brand's headquarters in Hood River, Ore. and facilities in Maui and Oahu, Hawaii.
"We are really stoked to announce the launch of our new men's and junior's apparel collections and to bring a renewed focus to our surf division," said Mike Madlener, president of Dakine Hawaii Surf. "The new spring lines build on Dakine's commitment to quality, performance, and innovation, but there is also a strong sense of place, building on our Hawaiian foundation and honoring the spirit of aloha that is so important to the brand. Our team worked around the clock to bring this line to market and I think it will resonate with our specialty retailers and end users as relevant and well considered, with a deeper identity and positive messaging."
The world's best watermen have trusted Dakine's surf hardgoods and accessories for over three decades and the brand's launch into surf lifestyle apparel builds upon this history. The new men's portion of the collection focuses on boardshorts with modern prints, lively colors and hand-painted designs by celebrated Hawaiian artist Martial Crum. All boardshorts feature durable elements such as a Comfort Close Fly with rash-free binding, internal drainage and lightweight, high performance materials. MSRP $48-$60.
The full men's surf apparel range includes flannels, woven tops, knits, fleece, walkshorts and a split peak category that can be worn in and out of the water for an effortless fusion of lifestyle and performance. MSRP $22-$125. Each piece is thoughtfully designed to celebrate a waterman's lifestyle from surfing and SUP to ocean fishing and various land pursuits. Joining Dakine's accessory team of professional surfers, Albee Layer and Steph Koehne have signed on to represent the brand as the first lifestyle riders.
In addition to men's, the new apparel program includes a substantial commitment to junior's swimwear (MSRP $30-$90) and apparel staples for girls designed for surf, sport and beach activities (MSRP $28-$68). All swimwear is made in the U.S.A. from beautiful Italian fabrics in poppy solids and global prints. Styles provide a selection of coverage options including smartly designed fits for surfer girls, adjustable features for comfortable performance and reversible options for maximum wear.
Swimwear tops, bottoms, vests, crop jackets, rashguards, tanks and leggings blend fashion with durability, value, function and sun protection. Lifestyle tops and bottoms include daily essentials such as tanks, tees, dresses, pants, shorts and fleece separates. A junior's ambassador program to promote swim and apparel will roll out for spring 2015 featuring a talented group of young women that exemplify the essence of aloha.
Dakine has also expanded its collection of surf hardgoods and accessories for spring with technical rashguards and tops, outrigger bottoms, leashes, traction, bags and more. Retailers can preview the brand's spring 2015 collection of surf, lifestyle packs and bags, travel bags, bike gear and more at upcoming trade shows including Agenda Long Beach, Outdoor Retailer, Swim Collective, Surf Expo and Interbike.
ABOUT DAKINE
Backed by a pro team roster that includes some of the world's top action sports athletes, Dakine has been an industry leader in action sports accessories since 1979. Founded in Hawaii and located at the base of Mt. Hood in Hood River, Oregon, Dakine offers a complete range of innovative and quality products, including outerwear, sport-specific and lifestyle-driven backpacks, bags, travel gear and accessories. Dakine products are available for purchase at specialty sports retailers worldwide. For more information, visit www.dakine.com.
---