BACK TO NEWS
Exposure: WINS Releases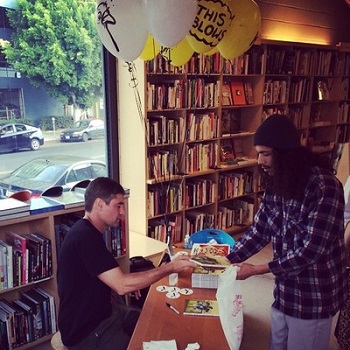 Exposure: WINS Releases "Look Away: The Art of Todd Francis" at Hennessey + Ingalls in Los Angeles
The book, by Seb Caroyol and Todd Francis, is available at skate shops worldwide, at select specialty retailers and directly through the WINS site for $19.95.
Last week legendary skateboard artist Todd Francis released "Look Away: The Art of Todd Francis" through WINS, a project-based creative outlet for graphic designer Winston Tseng. Look Away is a 96-page softcover collection of Todd's favorite work and is the third book to be produced by WINS.
"Right off the bat we had to come up with a company logo, and the pigeon was one of the first things I did," said in a recent interview Todd Francis. "The eagle, obviously, was the next thing and I've been tied into that ever since. It's an honor to be considered that Anti-Hero artist guy, but I'm one of a number."
We headed to Hennessey + Ingalls in Hollywood on June 26, 2014 for the book release + signing for "Look Away: The Art of Todd Francis". We met with the author and artist while streams of fans came through to have their copy of Todd's new book signed - check it out!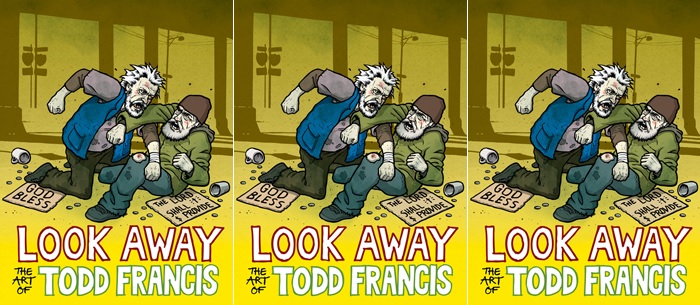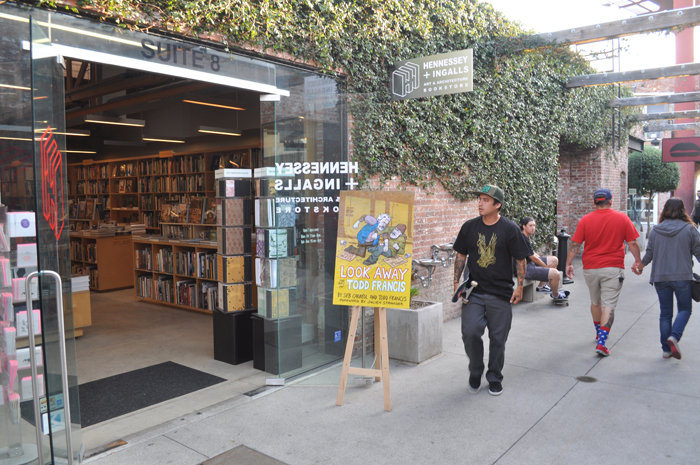 Hennessey + Ingalls is located in Los Angeles, just off Hollywood Blvd. at 1520 N Cahuenga Blvd.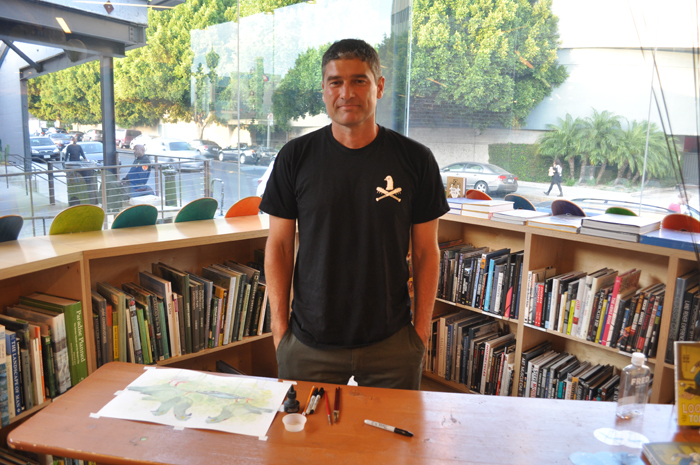 Meet Todd Francis.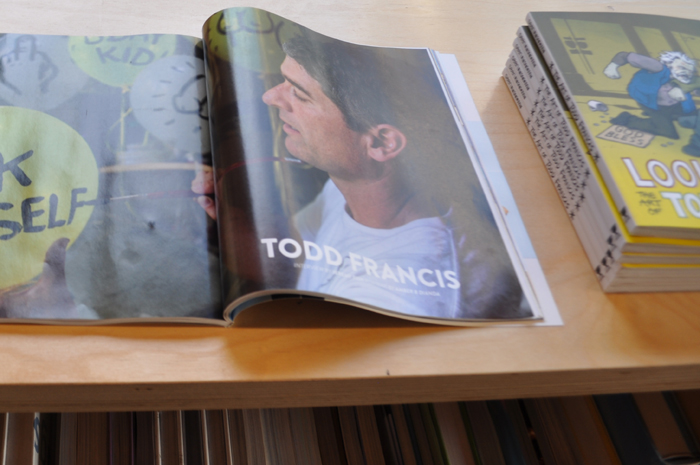 He has been creating art for over 20 years and is most well-known for the Anti-Hero eagle logo (see below).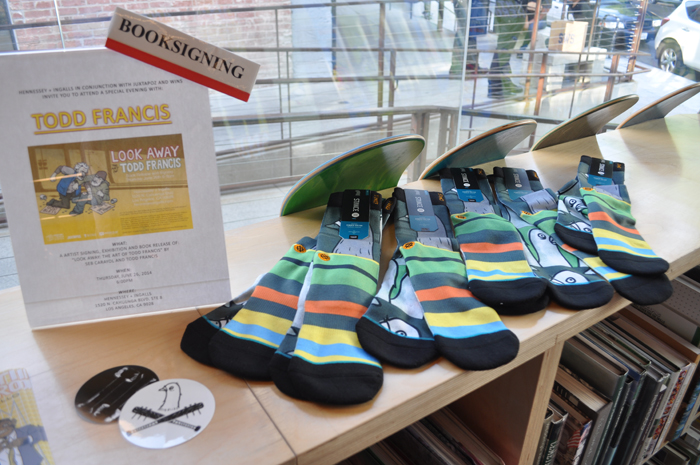 During the signing for his new book, "Look Away: The Art of Todd Francis", all book purchases received a free pair of socks from Stance!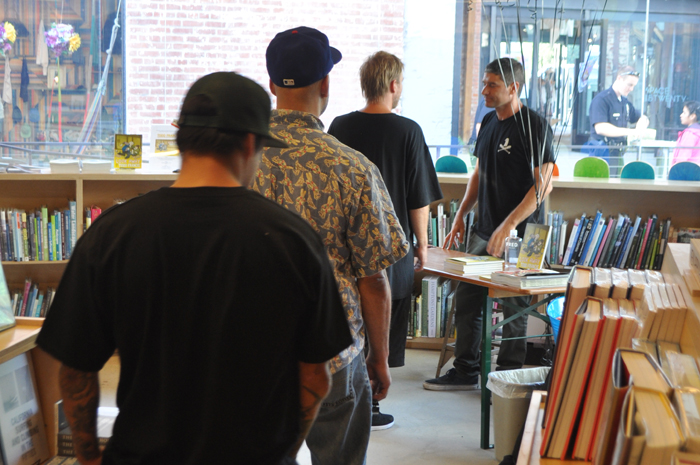 And of course, purchased books were signed by the artist himself.
Fellow artist and skateboard icon Chad Muska dropped by to pick up his copy and to chat with the legend.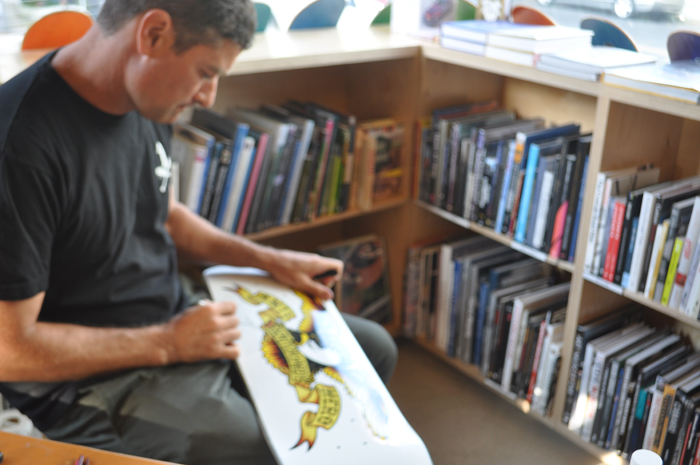 Some super fans brought personal items for Todd to sign.
"Being a part of something like Antihero, where the mentality is different from any other companies, gives me license to make people laugh with weird, cruel shit."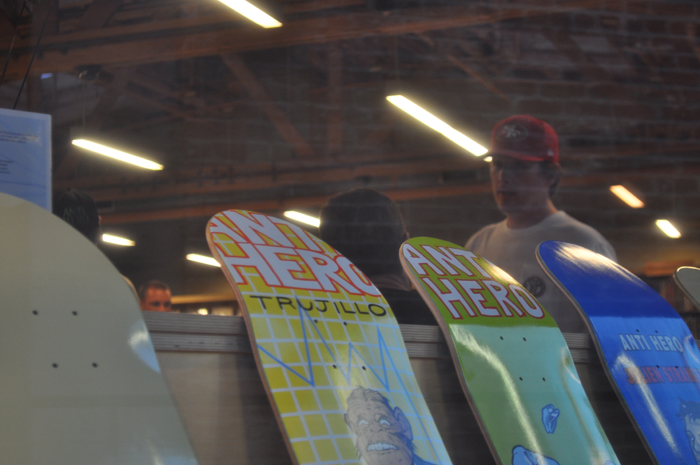 There were tons of Todd Francis memorabilia strewn all about.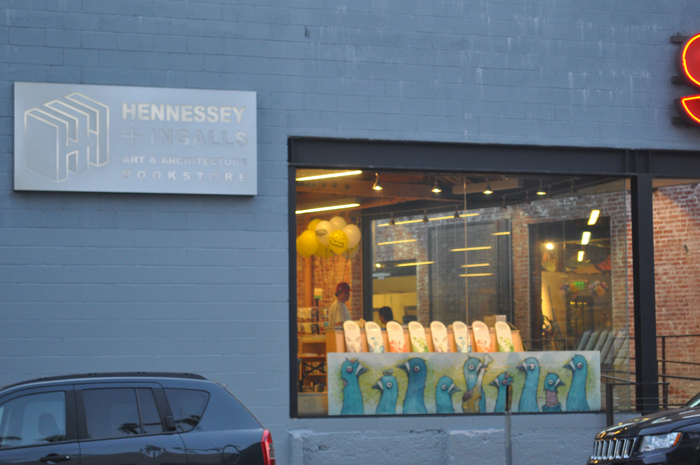 Hennessey + Ingalls in Hollywood.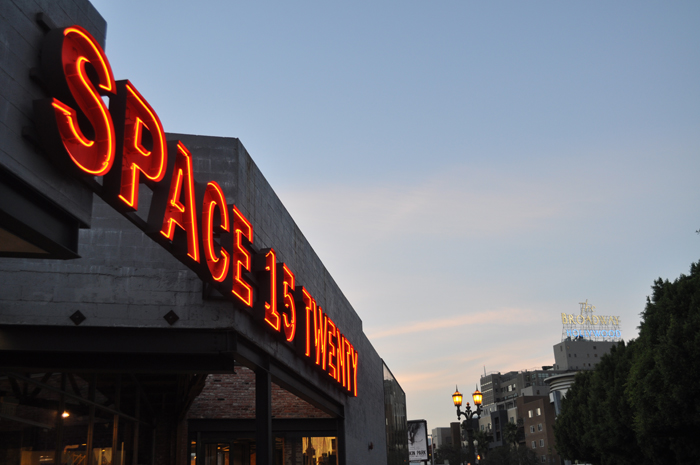 Go and order Todd Francis' new book, "Look Away: The Art of Todd Francis" - it is available on WINS and Amazon. And check out Special Crud, Todd's latest artistic endeavour with Equal Distribution, to get your hands on his latest and greatest.
---