Back to News
B$Z: Ambig Launches "Left of the Dial" Music Program
June 30, 2014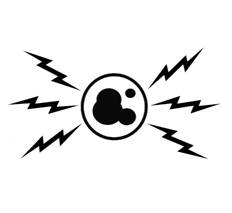 Ambig Launches "Left of the Dial" Music Program
Band T-Shirts That Support Bands Locally and Globally
Press Release from Shout Public Relations
Irvine, Calif., (June 2014) – AMBIG Clothing, the men's contemporary clothing brand rooted in subversive art and music, is proud to announce the launch of its "Left of the Dial" music program, which gives back to local bands across the country. The "Left of the Dial" Vol. 1 series will make its debut at the upcoming Agenda trade show on July 10-11 in Long Beach.
Since 2011, Ambig has been supporting local bands throughout the country by providing them – at cost and in some cases free of charge – with T-shirts featuring their own artwork for resale. By supplying T-shirts for the bands, Ambig was able to develop an authentic and selfless way to support the music community. To date, Ambig has helped support more than 20 bands like, Gap Dream, Audacity, Hindu Pirates, Cosmonauts, Burger Records, and Suicide Squeeze Records, to name a few. It is with this same authenticity that Ambig has decided to roll out the "Left of the Dial" music program, which is curated by Sonny Nigro, who prior to joining Ambig in 2011, owned and operated Needles and Pins Records in Pomona, Calif.
"Sonny's passion and understanding of music, combined with his relationships in the music industry, make him uniquely qualified to not only curate the program, but to also take extreme care in protecting the best interest of the bands who participate," said Jock Thompson, president of the J Fin Group. "We couldn't be more excited to launch this new T-shirt collection to our retailers and Ambig consumers."
The goal of "Left of the Dial" is to continue to support bands and local music communities by selecting artwork they submit and using it for T-shirts, which will be sold to Ambig's retail partners and online at www.ambig.com. The "Left of the Dial" T-shirts will retail for $28 and will be available for fall delivery. The bands participating in Ambig's "Left of the Dial" Vol. 1 Series include: Thee Rain Cats, Naïve Thieves, GRMLN and Summer Twins. A portion of the proceeds from these sales will go back to the bands or music organizations. For more info visit www.ambig.com.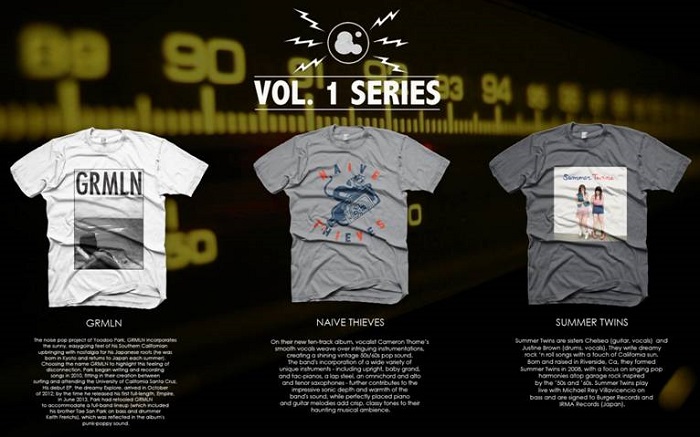 About Ambig Clothing:
Inspired by music, art, action sports and lifestyle, Ambig has always stayed true to authenticity and prides itself on being a small tight-knit collective based in Southern California since the late 1990's. Ambig sponsors a variety of personalities in the skateboarding, music, and art communities such as Clint Walker, Matt Bennett, Hindu Pirates, Mystic Braves, Burger Records, Michael Hsiung, and Neil Favila to name a few. Our brand concept is simple: Good people, good clothing, and good times! For more information please visit ambig.com
About The J Fin Group
Based in Irvine, California The J Fin Group manages the design, sourcing, marketing, licensing and worldwide distribution for products under its umbrella of owned and licensed consumer lifestyle brands. Brands currently owned under the company's umbrella include Ambig and Split. Brands under license include Spy for consumer electronics, accessories and men's and boy's apparel. The J Fin Group utilizes a strategic partnership with The Scope Business Services Platform to manage back-end operations.
---