Back to News
B$Z: An Open Letter from Grenade Gloves Founder and Pro Snowboarder Danny Kass
July 8, 2014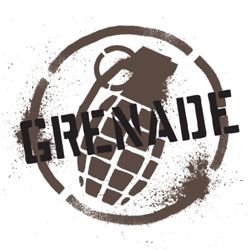 The New Age of Grenade Gloves
Viva la grenade!!
Press Release from Azione PR
Dear awesome sports community,
I wanted to take a moment to tell you about the exciting changes coming up for Grenade Inc. First, I would like to thank you for all of your support throughout the years, I am grateful for every door that you have opened up for me in my life and career. In 2001, my brother and I set out on a radical mission: we wanted to create a new clothing and gloves brand that was out-of-the- box and not like every other lame brand that we had to work for as teenagers. Not because we didn't respect the successful brands out there that had done so much for our respective sports, but because we wanted to push the boundaries and create a line where you would never hear the phrase "no we can't do that".
I am proud to say that there is an incredible new era of Grenade that will be blossoming in front of your eyes – soon you will start to see the new brand direction emerge on the worldwide web as well as at storefronts of our amazing retail partners. When we started this business I never wanted to be the sole owner of the company, because I truly believe it was built with a family, the Grenade Army, and very close friends that shared a common goal as simple as this - to snowboard and skate as much as possible, and travel enough to one day get barreled or hang 10. So as of June 17th, Joseph Condorelli has been let go from his acting role of CEO, and we have completed a full redemption of any and all shares in Grenade Inc. At this stage I am not looking for a "respected business man" to fill the big title as lead of the company. This is our brand and it belongs to our family, so moving forward I will be taking the active role as leader of the company - to bring it back to its roots and return Grenade to the brand that everyone knows it can be.
We have made a lot of mistakes throughout the years, and with a team of some of the best people in the industry we will be fixing and improving in all departments from everything we have learned. I am dedicating my time to ensure this happens, and am really excited to share with you our dedication to board sports and love for all things wild and crazy that Grenade was founded on.
We all know our industry is in a delicate state and times have been harder on some more than others. Fortunately for Grenade we have a well-built KAT (kick ass team) of passionate people that know the industry and our mission. I hope one day you all can join the family at Grenade Inc., but for now I'd like to introduce you to our new upper management team . . .
I'm willing to answer any questions and comments you may have, so please email me at the link below. We are excited to answer and learn from any feed back - even if its just a "heck yeah dude". And also just to clarify, as a preemptive strike on what many of you may be thinking right now, Yes!! we will be delivering on schedule!
It's an honor to have worked with so many great friends, athletes, and industry leaders over the years, and looking forward to many more!
Thanks awesome industry.
Thanks friends.
Thanks Matt.
Yours truly,
General of the Grenade Army,
Daniel Scott Kass
Viva la grenade!!
---