Back to News
GEAR: Goldcoast and Wolfgang Encourage Skateboarding with Dogs
July 14, 2014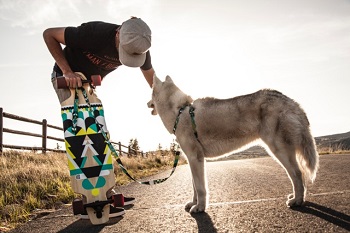 Goldcoast and Wolfgang Encourage Skateboarding with Dogs
Design Driven Brands Announce Product Collaboration for Man and Beast
Press Release from Master Plan Communications
July 14, 2014 (Salt Lake City, Utah) – Groomed and bred to perfection, GoldCoast Skateboards and Wolfgang are proud to announce their collaboration for skateboarders and man's best friend. Using the graphic artwork from GoldCoast Skateboards' Process board, Wolfgang Man & Beast created a comfort and design driven collection of leashes, collars, harnesses and key chains that are available in multiple sizes.
Wolfgang Founder and President, Jeremy Murray, says, "At Wolfgang our passion is driven by design and our dogs. GoldCoast Skateboards' unique and eccentric designs were the inspiration behind our collaboration."
GoldCoast Skateboards' Process brings graphic excellence to skateboarding down the streets with your trusted companion. Available for purchase on the GoldCoast Skateboards' site and at finer retailers around the world, the Process is made of 5 ply maple/bamboo hybrid construction, rides on reverse pivot trucks and custom bearings with a 15 inch wheelbase.
Find the Wolfgang products at select retailers and WolfgangUSA.com.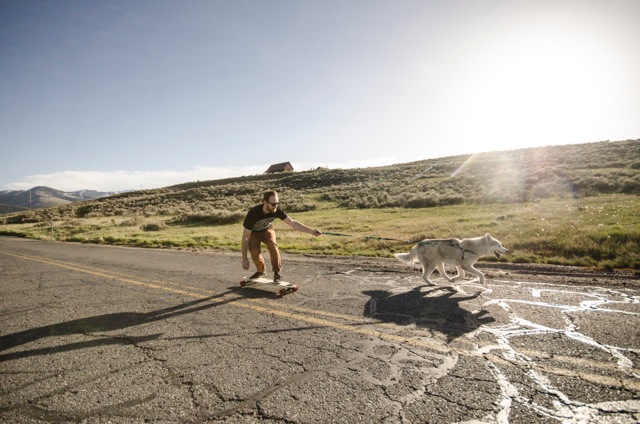 For the latest details on GoldCoast Skateboards and Wolfgang, check out:
Site: skategoldcoast.com; WolfgangUSA.com
Facebook: GoldCoast Skateboards; Wolfgang
Instagram: @skategoldcoast; @WolfgangManandBeast
Twitter: @skategoldcoast; @WolfgangUSA1
About Wolfgang Man & Beast:
Through all of our adventures growing up in the west, the members of the Wolfgang team were constantly flanked by faithful, loyal, and furry best friends. While we were fishing, climbing trees, building skate ramps, pretending our Stingrays were speedway bikes, or hanging out at home watching TV, those dogs were there as our partners, our guardians, our shadows. Neither they nor we would have had it any other way.
Wolfgang was created to celebrate the unique relationship between a dog and his people. We build our products locally, transport them minimally, and they'll be replaced rarely.
About GoldCoast:
GoldCoast's founders, Brock Harris, Chris Brunstetter, Dustin Ortiz and Nate Coan, describe the ethos of the brand here: "Skateboarding and design are at the core of GoldCoast. These two things touch nearly every part of our lives. Design is the language of our creativity; it is the starting point for all our products. We appreciate awareness of little details in our surroundings, our products, and our designs. Our enthusiasm cannot be contained. We want to share stories, ideas, sessions and trips with our peers, and want them to do the same with us. The end goal is to have fun. We don't do what we do for trophies, fame, or titles – we take it easy. Seriously."
---