BACK TO NEWS
GEAR: Introducing The Elements Range from Bellroy Wallets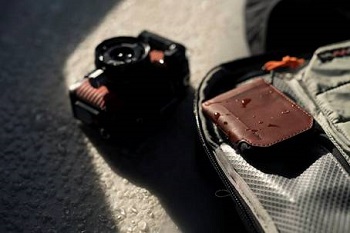 Introducing The Elements Range from Bellroy Wallets
Bellroy's Elements Range is the calm within the storm. Keeping out rain, snow, sand and grit, these wallets are designed for an adventurous heart.
Press Release from Azione PR
July 14, 2014 (Los Angeles, CA) – Today marks the official launch of Bellroy's newest collection of wallets, The Elements Range, a specialist capsule of three styles: the Elements Travel, Elements Sleeve and Elements Pocket. Each style has been crafted for those times when you're on the move and need a bit more protection for your pocket contents.
"This is a range we've wanted to design since launching Bellroy, as we all live an outdoor life," explains Andrew Fallshaw, Co-Founder of Bellroy, "Whether it's surf missions or snow trips or just getting covered in sand as we play on the beach, we wanted wallets that let us stress less and enjoy the outdoors more."
Since Bellroy's launch four years ago, they have successfully been creating better ways to carry through designing wallets that are not only functional yet elegant and delightful to use. The Elements Range is a pleasant addition to the innovative brand bringing in a whole new range of consumers. All three styles in this capsule feature internal organization that defy the external shape, with surprises like travel pens, key pockets and layered pouches.
The Elements Range capsule collection is available today online at www.bellroy.com.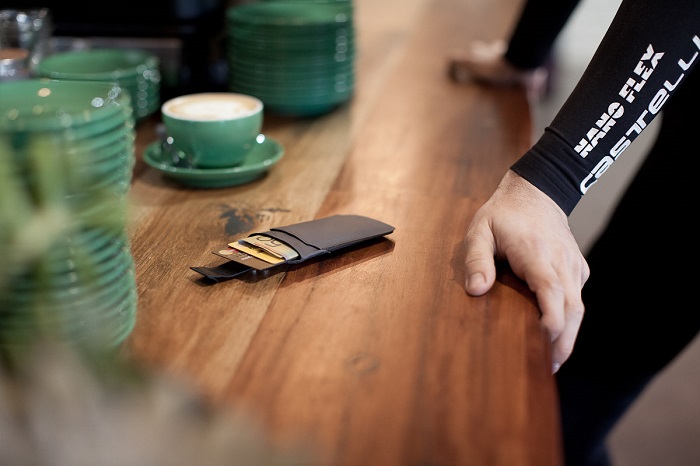 About Bellroy
Bellroy exists to slim your wallet. But just slim isn't enough. We want our products to look elegant, be functional yet delightful to use, and offer a surplus in value.
With a narrow focus, constant learning, agile processes and creative thinking, we can continually improve the solutions and insights we share. If we do this well, you'll be able to move between work and play, having your pocket contents adapt along with you.
For more info on Bellroy please visit www.bellroy.com.
---