Back to News
Agency GLOW Q&A with Founders Justina Rapala & Kristi McDonough
July 16, 2014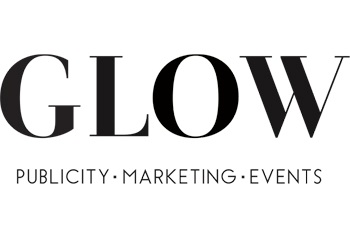 Agency GLOW Q&A with Founders Justina Rapala & Kristi McDonough
Agency GLOW works within the sports, entertainment, fashion, health and beauty industries to provide its clients with unique strategies and solutions for successfully communicating their brand's message "in order to attract, convert, retain and engage [their] target audience." Kristi McDonough launched GLOW in Australia in 2009 and, after four years of running the company on her own, she decided to bring on long-time friend and fellow marketing & pr guru, Justina Rapala, to launch an office in California. Agency GLOW has worked with companies like Oakley, Patagonia, Volkswagen and more, they have offices in Melbourne and Los Angeles, and there are plans to expand.
"From the start Justina and I have always joked, 'Life is too short for shit wine, bad coffee and cheap underwear,'" says Kristi McDonough. "Which I guess just means enjoy what you do, and if you are going to do it, do it properly!"
We interviewed Kristi McDonough & Justina Rapala of Agency GLOW to get the scoop on launching a boutique marketing/events/pr agency with offices in Australia and the US. We asked them why the timing was right in 2012 for the then Melbourne-based company to open an office state-side, where else their business has taken them since launching five years ago, what is most exciting about what the team is currently working on and much more - check it out!
How was Agency GLOW started?
K: The idea of Agency GLOW was born on a flight back from a NYC Global Media Event we were hosting on behalf of our employers at the time. We were upgraded on the flight (a rare occasion these days) and the champagne on the plane inspired us to start solving all the problems of the world- starting a little closer to home with 'where we wanted be' and 'what our dream jobs were'. The conversations continued when I headed back to Australia and GLOW became a reality. I launched GLOW in 2009 and ran the company exclusively in Australia for the first four years until Justina was in a position to commit to the dream, and then we joined forces to launch the US arm in late 2012.
You guys do everything - advertising, sales promotions, PR, event management, direct marketing, and more - how many people make up the Agency GLOW team and who does what? Or does everyone tend to wear many hats while on the job?
K: We absolutely wear many hats- and to be honest, that is the way we like it. There is never a dull moment in the GLOW office! But saying that, we have a wonderful team in both Australia and the US that support us across the different marketing solutions our agency offers. We also have a very talented team of freelancers that we engage on a project basis.
J: Marketing, advertising and publicity used to be independent of each other, pretty black and white. These days it boils down to the overall consumer experience and so we have to look at everything, understanding and activating across all of the touch-points when necessary. Depending on what we have going on, and what specific skill sets our client roster requires, we can have anywhere up to 15 talented individuals working under the GLOW banner at any one time.

Check out Agency GLOW's website for the Who, What, Where and more!
Are you currently hiring? Do you plan to in the future? Is there room to grow the team?
J: Exceptional team members are really hard to find. We are very careful with our hires, as our team can either be the biggest asset, or biggest liability to our business. So yes, we are always on the hunt for talented and motivated individuals to join the GLOW family.
Why did you feel the need to expand to the US after launching in Australia? Was this the plan from the start?
K: It was definitely something that had been thrown around from the start, but timing is everything. It was as much a personal decision my husband and I made, as well as, a calculated business decision. GLOW had already been fortunate enough to work with some fantastic brands in Australia, many of them well known global brands. That being said, with the backing and previous experience, paired with the opportunity to work side by side with Justina, meant the timing was right.
Are there differences between the two offices?
J: Technically we have three satellite offices; Santa Monica and San Clemente, CA in the States and Melbourne, Australia. With technology these days it is very easy to link in the three offices onto the same project without any dramas. Having the officesbetween the two hemispheres also helps us service clients in a variety of different locations and time zones, which has definitely become a real asset to our business offering.
Can you share any clients you have worked with that the Malakye audience might be familiar with?
K: OTIS Eyewear, Creatures of Leisure, Oakley, Patagonia, Columbia, Volkswagen, Athletic Recon, ZEAL Optics, Aveda, and FIAT are probably a good mix of some of the larger, well known brands we have worked with. We have also been lucky enough to work with a number or smaller, start up companies. It's a healthy mix of the two keeping things fresh and exciting.
Are there any projects from the Agency GLOW portfolio that stand out as particularly successful?
J: Probably one of our most notable projects was in collaboration with FIAT and media partners Grind Media (now The Enthusiast Network – TEN). With our previous automotive experience and the understanding of surf lifestyle, we planned and executed a multi-city national event tour in 2013. It was a start to finish activation touching upon event publicity, advertising, content generation, social media and overall logistics. A lot was on the line for this activation, including my health as my heart almost stopped witnessing the FIAT L drive into the BASS Museum of Modern Art in Miami, FL and get positioned into place with less than an inch on each side of the vehicle. To note, this was the ONLY FIAT L model available within a 500-mile radius, so no there was no replacement car if we crashed it.
What are you most excited about regarding current projects the agency is working on?
J: We are currently guiding a global brand refresh for one of our clients, which is really exciting. We are working with their global offices, plus a number of different creative agencies on branding, website, campaign, product packaging and everything in between, plus spearheading the development of their global marketing and publicity strategy. The whole process is extremely involved but our team absolutely loves it. We cannot wait to see the end result!
Are there any particular milestones you can point to that helped lead Agency GLOW to where you are today?
K: Definitely partnering up with Justina and launching GLOW in the US as a united force has been an incredible milestone. In addition to that, the ongoing support of our business mentor and long-term friend Graham Dickinson has been without a doubt an instrumental element in getting GLOW to where it is today. Sadly we lost Graham earlier this year to Motor Neuron Disease, but his wise words, work ethic and humor definitely still drive us to work smarter and enjoy every moment along the way.
Agency GLOW has been around since 2009 - where do you see yourselves in another five years?
J: Doing this same interview with Malakye looking to staff up our New York and London offices :) In all seriousness, we have had a very aggressive growth strategy in place for the last 18 months so we plan to solidify our positioning as the intelligent, strategic and engaged go-to boutique agency here in the US and beyond. In the not too distant future, we do plan on expanding our Santa Monica office, and ideally in the next few years we will also focus on growing our Australian team.
K: We are, however, cautious of not growing too fast, too quickly. And neither Justina nor I want Agency GLOW to grow so large that we loose the personal touch and hands on approach that we pride ourselves on. Saying that, as long as our quality of work is above and beyond, we are having as much fun as we are and we are working with great brands, then really the sky is the limit.
What challenges have you faced along the way?
J: In business, especially small business, bumps in the road are inevitable. Finding the right people to join the team is always a challenge, and when you do find them, letting go and allowing them to learn from experience can be tricky. We are getting better at letting go…well we are trying to anyway!
K: When we first launched here in the US, the old cliché of 'when it rains it pours' was definitely something that challenged us. One minute you have time on your hands and are concerned about where the next months rent was coming from, and then all of a sudden you are working day and night and through the weekend to stay on top of things! We definitely have a healthy balance now, but it took some time to get to this point.
What has been the biggest reward in starting a global idea activation agency?
J: Personally, the little wins are the most rewarding. Seeing an idea that you worked on from the ground up, execute and exceed client expectations…there is nothing better. We love taking the ball and running with it.
K: That and having a client recommend your services to another company. Our business was founded on client referrals and still to this day our biggest contracts have all come through word of mouth. To us, that is the biggest compliment and reward we can ever receive.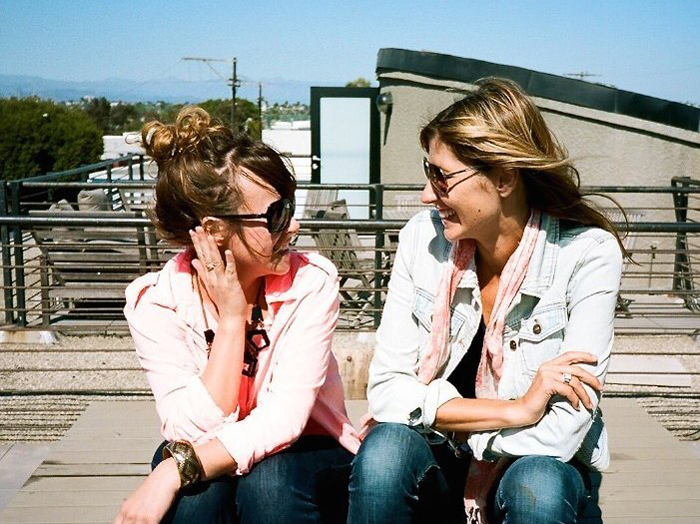 For general agency questions and employment inquiries please visit www.AgencyGLOW.com
Connect with us via social media @AgencyGLOW
---