Back to News
B$Z: BYRD Hairdo Products Unveils New Headquarters and Senior Management Additions
July 17, 2014
BYRD Hairdo Products Unveils New Headquarters and Senior Management Additions
BYRD Hairdo Products, the first choice in grooming for today's gentleman surfer, is excited to unveil its new Southern California headquarters in Culver City complete with event space and fully operational barbershop. In addition to its new footprint, BYRD's senior management team has also expanded including Michael Donovan, vice president of business development and Scott Wilson, creative director.
BYRD, originally based in Newport Beach, now calls Culver City, Calif. its home. The BYRD's Nest, as its headquarters are known as, acts as the brand's creative and operational hub. Built out of recycled shipping containers and additional repurposed materials, the BYRD's Nest is a unique space that reflects the energy and point of view of the brand. This energy is epitomized in monthly "Slick Saturdays" events featuring an evening of live music, cocktails and fresh haircuts at the on-site BYRD's Barber Shop. Recent events at the Nest have also included Surfing Magazine's 2014 swim issue launch party.
"Excitement is an understatement when it comes to the recent expansion of our business and team," said Chase Wilson, BYRD's founder. "Retailer growth coupled with our strategic product development plans required not only a space sufficient to accommodate our business, but also a seasoned team to accelerate this healthy momentum. Michael is an invaluable wealth of knowledge with a like minded sense of direction for the brand and when coupled with Scott's brilliant creative direction, we have the dream team."
Michael Donovan joins the brand as vice president of business development. Donovan most previously led business development for Los Angeles-based men's grooming brand, Baxter of California. Donovan will oversee multiple facets of the BYRD operation, including product development, special projects and global sales.
BYRD is also proud to announce that Scott Wilson has officially accepted the role of creative director. Wilson, who has been with the company since conception also operates his own digital agency, Shotwell Creative. Wilson's background includes extensive experience in the digital advertising segment of entertainment industry and at BYRD, he will oversee all creative design output including web development, packaging and graphic design.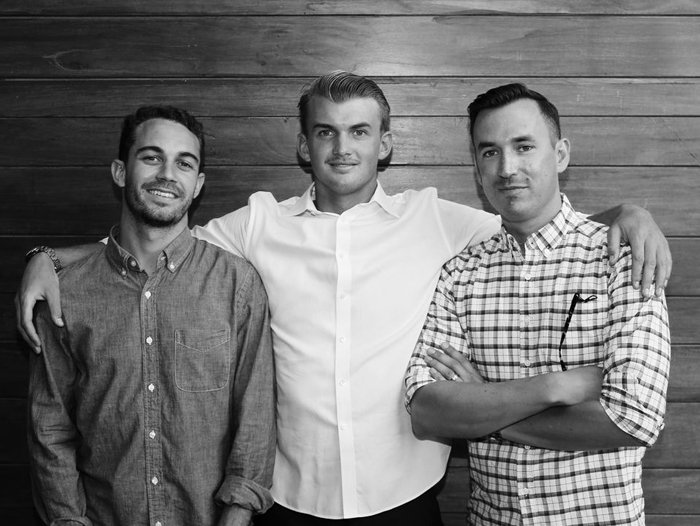 ABOUT BYRD
BYRD Hairdo Products was founded in 2012 by professional surfer, Chase Wilson in Newport Beach, Calif. Catering to the everyday surfing lifestyle, BYRD originally launched with The Classic Pomade and is now found at retailers in premium lifestyle, core surf shops and better barber shop markets. BYRD's products are tried and tested by members of the BYRD Flock, including pro surfers Luke Davis, Connor Coffin and Dillon Perillo. www.BYRDhair.com
BYRD Hairdo Products Media Contact: Canon Call / (949) 351-9625 / [email protected]
---