Back to News
B$Z: Incase Restructures Global Sales Team
July 17, 2014
Incase Restructures Global Sales Team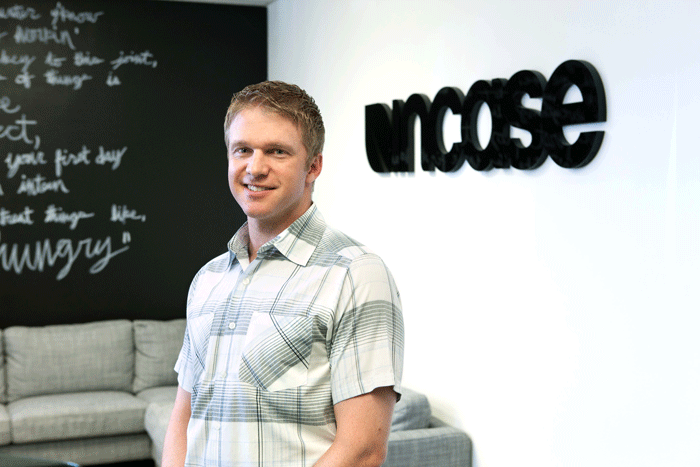 Incase, a leader in technology and lifestyle protection products, has realigned its sales structure and confirmed the appointment of several key sales executives to position the brand for the future growth and expansion of its product suite.
Effective immediately, Ian Andes has been named senior vice president of sales reporting to Incase founder and CEO Tony Held. He will oversee a multi-channel sales strategy that currently serves the consumer electronic and lifestyle channels, as well as the brand's dedicated 17-year plus relationship with Apple Inc. Additional appointments include new Director of Consumer Electronics Scott Ketchum and new Apple Inc. and Distribution Unit Sales Director Brenda Wierzchucki. Sean Whorton, who joined the Incase team in March 2014, will continue to oversee the brand's lifestyle business in tandem with a regional rep force throughout North America.
"It's a great time for Incase, and we're confident that this group will execute with the same diligence and integrity we apply to our product design and marketing," said Held. "We have some game changing products launching in 2014 that will evolve our presence at retail, and we've assembled the best team of experts to drive our business forward successfully with the future in mind."
As a 15-year sales veteran, Andes comes to Incase from G-Technology, a tech lifestyle storage company, where he served as the vice president of worldwide sales for the last eight years. During his tenure, he helped the brand break the $100 million mark in annual revenue and grew its global dealer network to 1,200 worldwide.
Ketchum has 18 years of sales and related marketing experience in the digital arena and was an independent sales consultant for companies including Panasonic, GEN-ARC and CONTOUR prior to coming to Incase. For the past decade, Ketchum has managed national accounts including Best Buy, Apple Inc. and Amazon for a variety of brands.
Wierzchucki is also a G-Technology veteran where she oversaw sales and go-to-market strategy for the company's Apple Inc. and distribution partners business exclusively. Over the last nine years, she managed major accounts for CES giants and channel sales for both HGST and Archos Technology, Inc.
About Incase
Founded in 1997, Incase creates products to protect and enhance the technology that is essential to our lives. Designed to meet the needs of individuals across all interests, professions and passions, Incase products promote design simplicity and offer intuitive functionality to provide users with a fully integrated mobile experience.
---