Back to News
B$Z: Burton Launches New Fall 2014 Apparel & Bags Collection
July 17, 2014
B$Z: Burton Launches New Fall 2014 Apparel & Bags Collection
Fall has arrived at Burton Snowboards and the company is proud to unleash its first stand-alone fall apparel and bags collection, available now on Burton.com and at authorized retailers worldwide.With 35 years of experience building the best snowboard products in the world, Burton's new apparel and bags line brings the hallmarks of its heritage together, blending quality, function and an unapologetic commitment to having fun.
Burton'sfall 2014 apparel featuresfresh wovens, cool sweaters, bonded hoodies,great-fitting bottoms, anda progressive range of technical streetwear jackets,along with a complete line-up of go-anywhere, school, work or playbags, packs and luggage for men, women and youth. From heritage-inspired pieces to street-savvy styles with an uncompromised attention to detail, the collection offerstimeless staplesfor all your daily needs. The line is also packed with technical, functionaland water-repellent fabrics in standout colors and prints to keepyou going day or night.
Top Burton team rider picks include the men's Glade Shirt for mountain-style every day and the Match Jacket with water-resistant waxed fabric plus Sherpa fleece for classic cold-weather comfort.For Burton Girls,the women's-specific fit Pearl Pullover paired with the new Lorimer Jegging offers a traditional fall look for hiking hills or good times in a concrete jungle. For bags, the crowd-favorite Tinder Pack is offered in more colors than ever, including styles with new wool and faux leather detailing. As always, all Burton bags are guaranteed for a lifetime of adventure.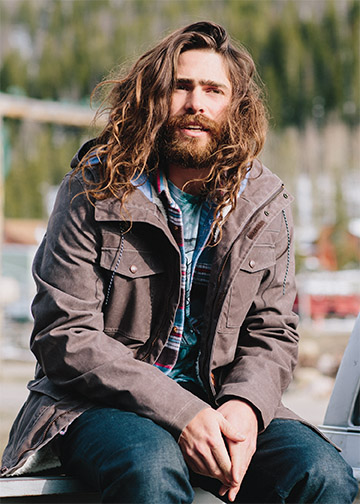 To get a feel for what the collection is all about, check out the new fall apparel video, and thendrop in on the complete line at Burton.com, your local snowboard shop or a Burton flagship store near you. #allseasons
About Burton
In 1977, Jake Burton Carpenter founded Burton Snowboards out of his Vermont barn and has dedicated his life to snowboarding ever since. Burton has played a pivotal role in growing snowboarding from a backyard hobby to a world-class sport by creating ground-breaking products, supporting a team of top snowboarders and pushing resorts to allow snowboarding. Today, Burton designs and manufactures industry-leading products for snowboarding and the snowboard lifestyle, including snowboards, boots, bindings, outerwear and layering as well as year-round apparel, packs/bags and accessories. Privately held and owned by Jake and his wife, Burton President Donna Carpenter, Burton's headquarters are in Burlington, Vermont with offices in Austria, Japan, Australia, California, Canada and China. For more information on Burton, head to www.burton.com and follow our line at facebook.com/burtonsnowboards, twitter.com/burtonsnowboard and @burtonsnowboard on Instagram.
---