BACK TO NEWS
B$Z: RWORLD Surf and Skate opens flagship store in Laguna Beach California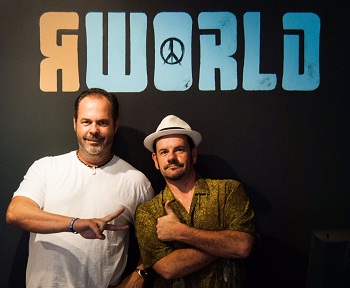 RWORLD Surf and Skate opens flagship store in Laguna Beach California
Grand Opening celebration Thursday, September 4th, 9am – 10pm
Press Release from
RWORLD
, photo: Cooper Norland
(Dana Point, CA) July 29, 2014:
Introducing the opening of RWORLD Surf and Skate'sflagship store on 305 North Pacific Coast Highway in Laguna Beach California. Grand Opening celebration Thursday, September 4th, 9am – 10pm as part of the infamous Laguna Art Walk, going through Sunday September 7th. Festivities will include local musicians, activities for kids, and a chance to win free merchandise.
RWORLD is a socially conscious, premium quality manufacturer of products ranging from surfboards and SUPs, Skateboards, and clothing. Most of RWorld products are manufactured in the United States and RWorld is dedicated to creating jobs in the communities in which it operates. RWorld is heavily involved in the local communities and has team rider clubs that hosts various surf, skate, and movie events exclusively for its members. Though it's One For Life™ program, a portion of every product purchased goes toward saving the lives of children all over the globe from disease.
Clayton Barkley Huntington, Founder and Owner of Huntington Glassworks and RWorld
Clayton Barkley Huntington Graduated from the University of California at Irvine in 1990 with a BS degree in Biology and a minor in Philosophy. He proceeded to earn his Juris Doctorate from Western State University College of Law in 1994.
In 1998 Mr. Huntington became a junior partner at the firm Gyorkos, Fenton & Huntington. In 2001 Mr. Huntington founded Clayton Barkley Huntington, A Law Corporation, which he closed in 2010 to focus completely on his growing action sports company, Huntington Glassworks and surfboard and clothing line, RWorld. Clayton graduated from the Goldman Sachs 10,000 Small Business program in 2014.
Franck Boistel, Partner and Creative Director of RWorld:
Franck Boistel is a footwear designer with over seventeen years' experience designing some of the most recognized and bestselling Footwear within the action sports industry. Lifestyle, fashion and action sports brands, such as Etnies, ES, Emerica, Thirty-Two, Burton, Roxy, Ipath, BEBE, The People's Movement, Sanuk, Levis and more, call upon Franck for his ability to create groundbreaking styles and best sellers.Franck is a versatile, creative and unrestrained designer and Creative Director that is specialized in footwear of course but who is also exploring all aspects of product and graphic design such as, eyewear, timewear, furniture, brandingand more.
For more information on RWORLD, go to: www.rworldsurfing.com
---