BACK TO NEWS
EVENT: Group Y Hosts Inside: Redbull Global Rallycross
Group Y Hosts Inside: Redbull Global Rallycross
Thursday, September 18th – 4pm – 7pm – Long Beach / San Pedro, Calif.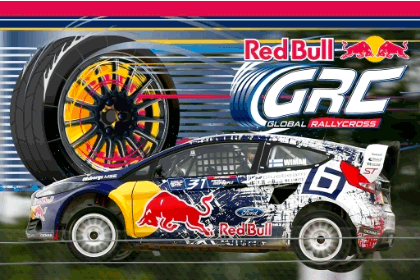 Exclusive Insider's Look Into This Growing Race Series With Legendary, Elite DriversKen Block, Tanner Foust, Brian Deegan, Travis Pastrana& More
Join Group Y this Thursday, September 18th to get an exclusive inside look into Red Bull Global RallyCross. You'll hear and get face time from the race series CEO, COO and representatives as they discuss the game-changing operations of RB GRC and it's phenomenal international growth. Plus you will get to participate in tour of Race Paddock and Meet & Greet with the top GRC Drivers.
WHEN:
Thursday, September 18
4:00pm – Check In & Networking
4:30pm – 5:00pm – Presentation
5:00pm – 6:30pm – Paddock Tour and Driver Meet & Greet
6:30pm – 7:00pm – Follow up Networking
WHERE:
Red Bull Global Rallycross Los Angeles
Port of Los Angeles, 2011 Miner St, San Pedro, CA 90731
Located only 20 short minutes from downtown Los Angeles by traveling south on the 110 Harbor Freeway and taking the Harbor Blvd. exit. From there, follow the signs straight down Harbor Blvd. to the outer harbor.The site is located in an amazing new event location right on the water in San Pedro at the Port of Los Angeles.
WHAT:
Designed to produce the fastest and most exciting racing in motorsports, Red Bull Global Rallycross pits small production-based cars against each other in door-to-door racing featuring dirt, asphalt, and table-top jumps. With enhanced engineering and safety features, the cars produce 600 horsepower and can accelerate from 0-60 miles per hour in less than two seconds, and can also withstand 70-foot jumps and other vehicle contact. Drivers include racing and action sports elite like Ken Block, Nelson Piquet Jr., Tanner Foust, Brian Deegan, Rhys Millen, Bucky Lasek, Travis Pastrana and more.
WHO:
Presenters from Red Bull Global Rallycross include:
• Colin Dyne – CEO, Red Bull Global Rallycross
• Chip Pankow – COO, Red Bull Global Rallycross
• Bud Today – Director of Sales. Red Bull Global Rallycross
• Liza Markle - Team & Client Services Director, Red Bull Global Rallycross
INFO / REGISTRATION
$35 – Pre registration
$40 – Day Of The Event – on-site at event *CASH ONLY
Register online at http://groupynetwork.com/inside-red-bull-global-rallycross/
SHARE THE EVENT
Event Hashtag: #InsideRBGRC
Event Twitter: @GroupY / @RedBullGRC
Event Instagram: @GroupY / @RedBullGRC
ABOUT GROUP Y
Founded in 2006, Group Y is the original and leading collective of professionals focused on youth marketing, action sports, entertainment and other progressive and expressive cultures. Our mission is to share insights across industries and ignite ideas that inspire the current and next generation leaders and decision makers. Using events, outreach, content and consultation, Group Y takes the work out of networking and strengthens the areas where industries overlap. www.GroupYnetwork.com
---