Back to News
Mike's Mash-Up | January 5, 2010
January 5, 2010


Michael Akira West is the Owner and Creative Director of 686 Technical Apparel. The following are some of his experiences inside and out of the industry across the globe. * Add Comments at Bottom of Page!

The Meat in SALES
January 5, 2010

I'm sure you've heard the expression, "You're only as good as the people you surround yourself with." Well, it's 110% true. More importantly, we have a family of heads that fly the flag 24/7, working with stockists across the globe spreading the message and peddling our goods. Twice a year, we bring it home and host gatherings (AKA sales meetings) that strengthen the season's products. I hate calling them sales meetings cuz they are much more than that. Yeah, we show everyone what's new, but we also try and show them that it's "ok" to be different than others. Here's an example of what we do in the day time. Looks boring, but there's actually a lot of cool shit that goes down here.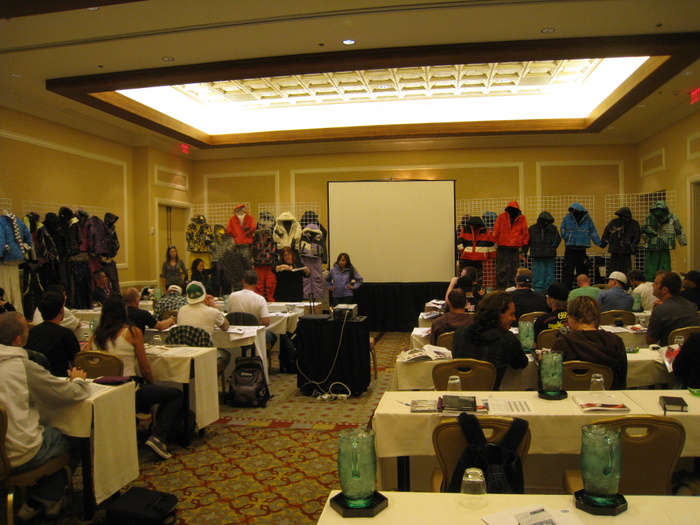 When the sun goes down, we get kinda stupid. For example, get about 65 agents and distributors from across the globe, and have them make their own custom shirt, then add some adult beverages, and things start getting a little funky.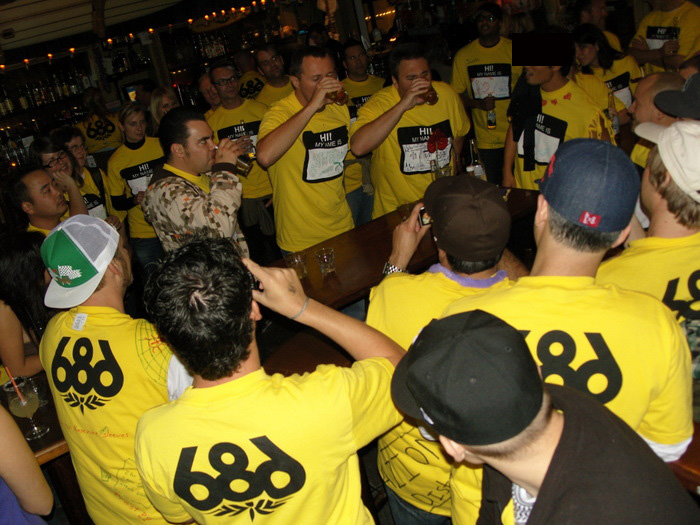 Dave handles the Rockies region of the US. He's one of our best agents, however here he looks a little confused on something or another.


Gary takes the reigns in promotions and team. This is definitely NOT an example of what's to come (read the fine print on his shirt)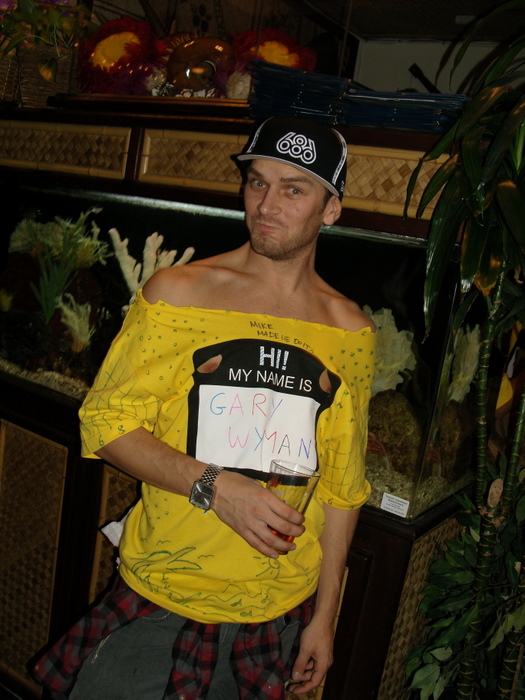 I forgot to tell you that you actually don't make the T-shirt you wear, someone else does. Hence the whacky designs. I have no idea what I'm wearing, I'm just hanging with the French-Dutch-Italian crew.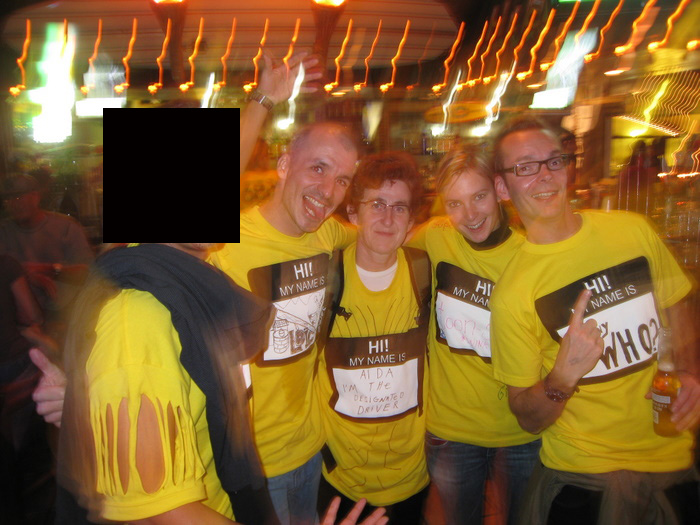 There's something about getting a bunch of people from across the world in one area. So many personalities and energy, it's contagious. This is Mini Chicho from Spain. He looked like he needed a mustache to match his funny laugh. (BTW, Big Chicho kills it with our goods and we owe them a lot.) Hey, where did my shirt go?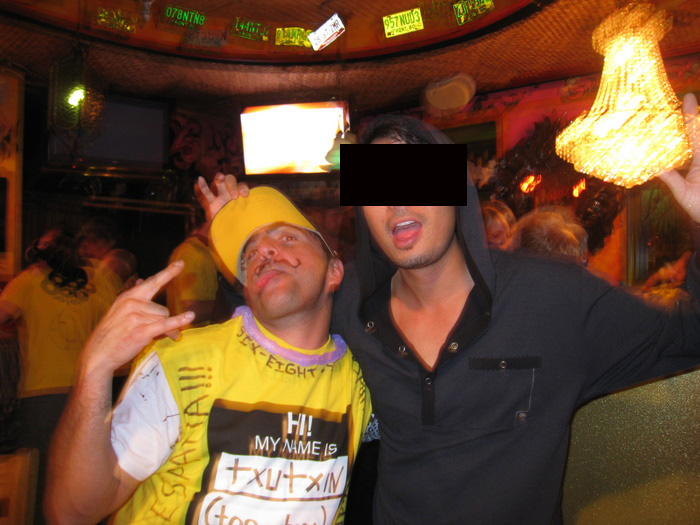 Why I always find our Russian mafia extended family at the bar, I have no idea.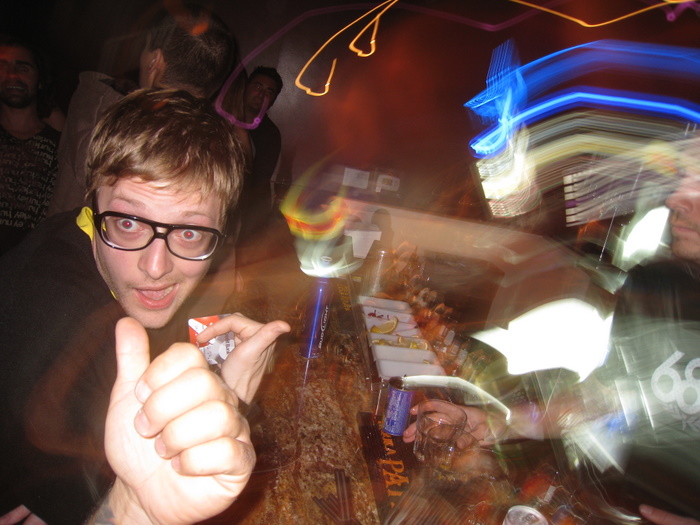 But I love it when our Global Sales head, Jono takes one for the team.


---