Back to News
Mike's Mash | January 13, 2010
January 13, 2010


Michael Akira West is the Owner and Creative Director of 686 Technical Apparel. The following are some of his experiences inside and out of the industry across the globe. * Add Comments at Bottom of Page!
A picture is worth a…
January 13, 2010
I've said it before and I'll keep saying it, the simple things make the most impact. One such simple thing is that a picture can reveal the best and the worst from anyone or anything. It can hold a world of interpretation that may mean something different depending on what you see in it. When I travel, I take my own personal pictures in my mind and use them for inspiration to do something next on my list. One example of someone who's using this mindset into something that's been an influence in the design world is Scott Schuman and his daily blog, the Satorialist. Surprisingly enough, I don't look at too many blogs, let alone mash about it, but Scott's is well worth it. His main objective is to capture inspiration in style from what he sees on the streets. Basically, it's everyday people doing their thing. You can tell a lot from something as simple as a picture. Check some examples and make your own conclusions.
When I get older, I hope I'll have style like this dude. To me, the hat and shoes make it all come together.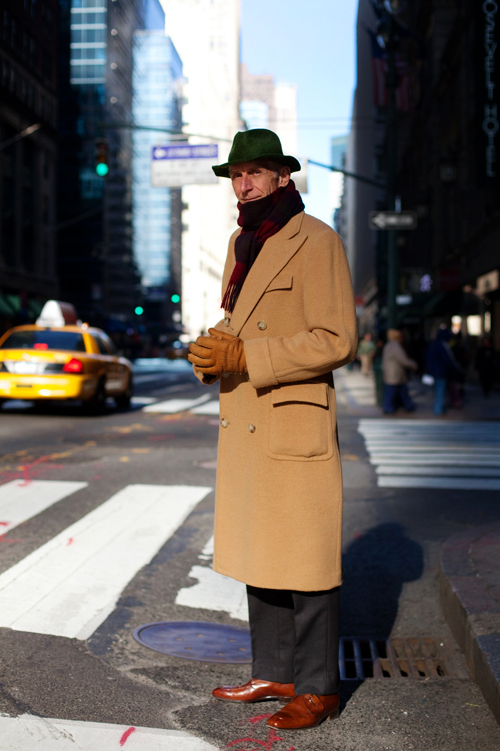 One example of NYC raw in a beautiful way.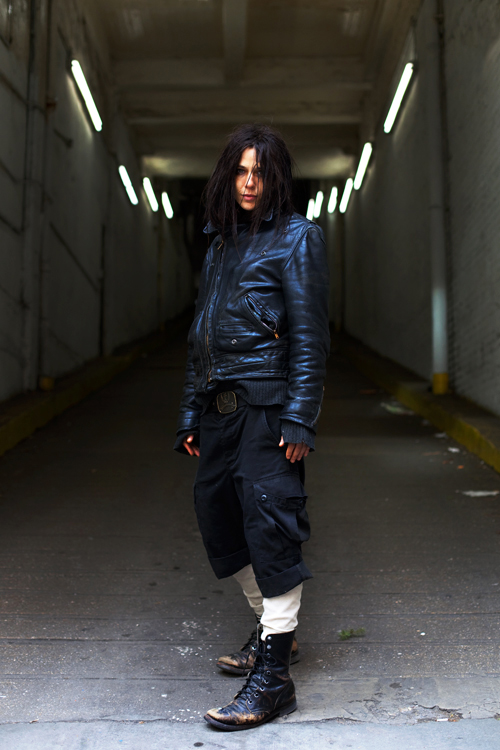 Clean-Cut-Melbourne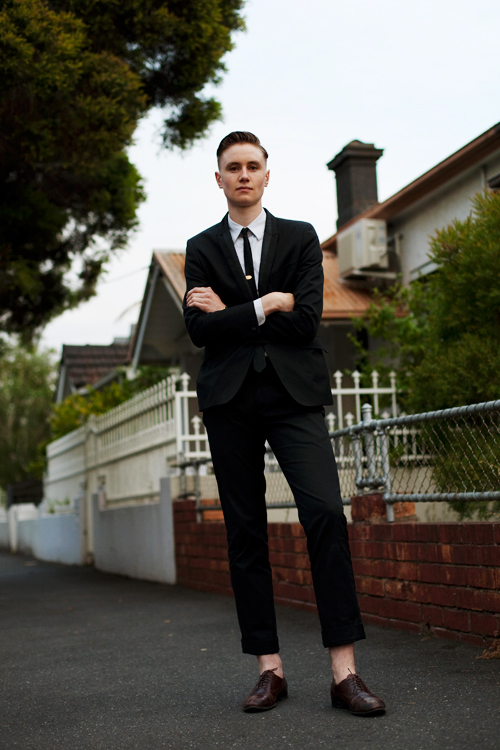 You can tell a lot about a person when they walk. Scott captures a moment in time that tells so much.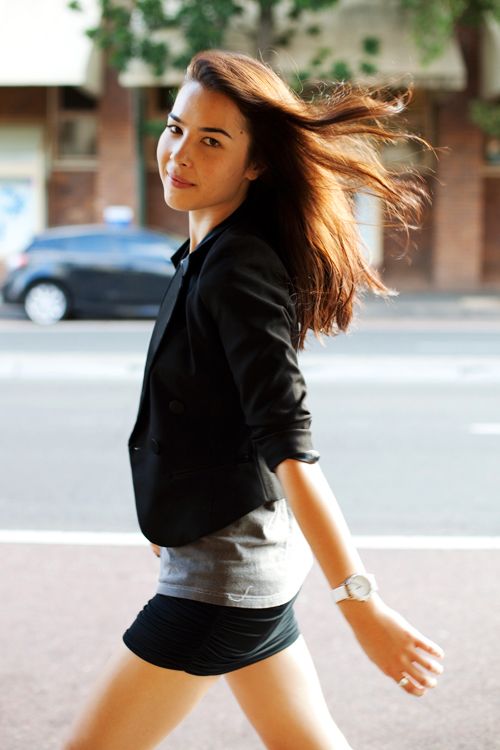 ---