Back to News
Mike's Mash | January 15, 2010
January 15, 2010


Michael Akira West is the Owner and Creative Director of 686 Technical Apparel. The following are some of his experiences inside and out of the industry across the globe. * Add Comments at Bottom of Page!
HELP
January 15, 2010
Think about it for a minute…most of us are privileged enough to live the "good life." A life that's full of family, friends and having the right to do whatever you'd like to do. We live in this micro-world of what we know. We wake up, eat, drink, work, play and sleep. Most of us haven't had the opportunity to travel across the globe and see how "others" live their lives. Most are similar, but in different ways as the priority can shift dramatically. The hardships we tend to see in media seem so distant as we haven't felt the loss, the starvation, the desperate need to hold on to life (as we go back into our normal micro-world of what we know).
Now think for another minute of someone who you lost in your life. Multiply that by 50,000 and maybe it could be compared to the tragedies in Haiti. This past Tuesday a massive earthquake tore the country apart where it's estimated tens of thousands of people are dead and more than a thousand are homeless and injured.
Maybe we can step out of our micro-world and do something. There's more to living the "good life" than to checking out what's dropping next at your local stockist. How about checking out Clef's joint (below) to see where you can start.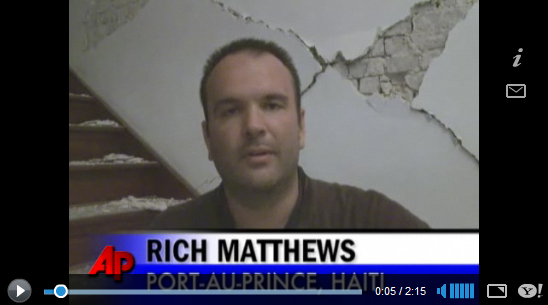 ---