Back to News
Mike's Mash | January 22, 2010
January 22, 2010


Michael Akira West is the Owner and Creative Director of 686 Technical Apparel. The following are some of his experiences inside and out of the industry across the globe. * Add Comments at Bottom of Page!
Z-100K (Part 2)
January 22, 2010

This is the second time I've been to the 100k and each year, it blows me away. (Don't get me wrong, I'm all about supporting the little guy as the core specialty channel is what I grew up on, not to mention it's the foundation of our industry.) But the level of commitment that Zumiez puts towards their employees and vendors is something to applaud. When you reach a certain size, it can be difficult to instill the right amount of excitement and morale into young people. Is it $, is it fun, is it a career? I think Zumiez has figured out their formula and it seems to be working. Here's a view from the back of the crowd at the main event at night.


Now here's a little view of the prizes for the #1 seller of the year. (Shit, I was stoked when I got a $40 hoody when I was a kid)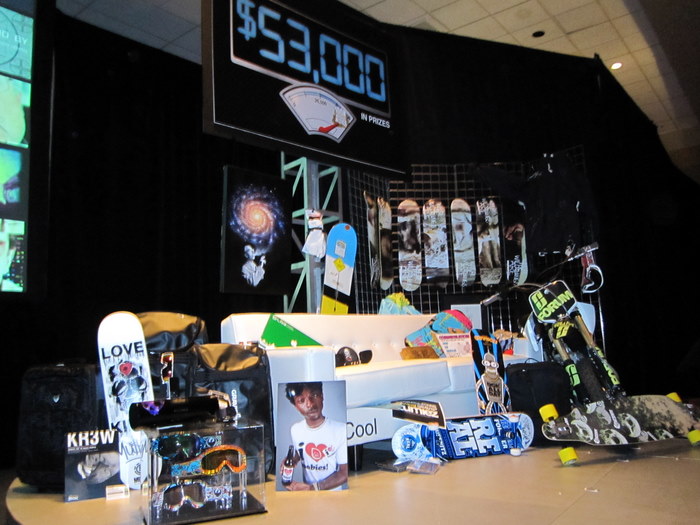 The top 40 sellers had special seats (each adorned with the golden couch award)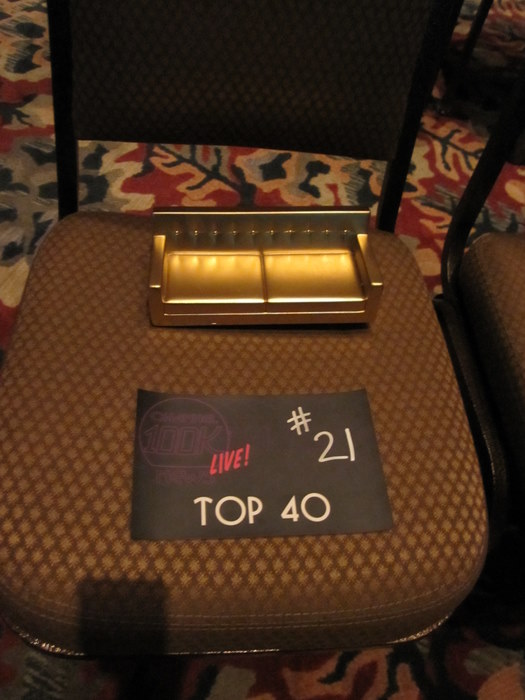 The top 10 sellers had VIP seats and custom boards made just for them.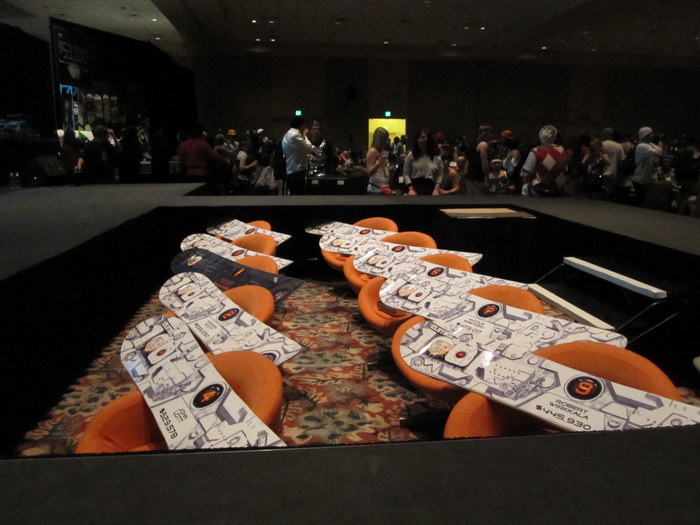 From LA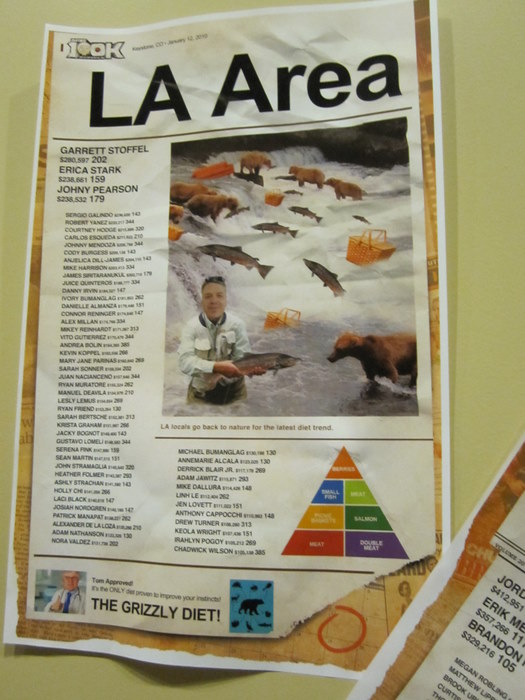 To the East, loads of 100k-ers raided the building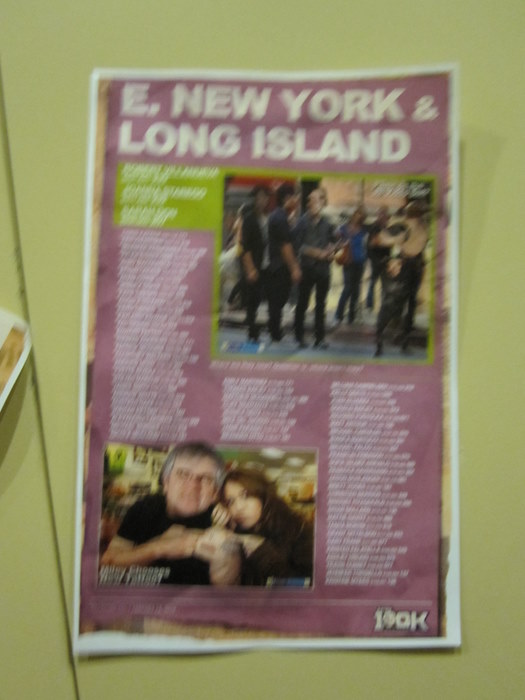 Each demo group was dressed in costumes that represented the "Future is Now" theme. The Inland Empire group rep'd TJ.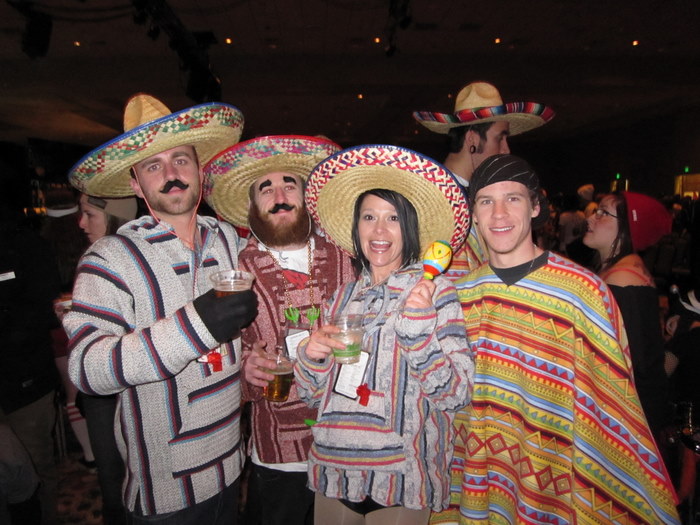 Imagine 1200 kids chanting their demo-Seaaattle, Seaaaaaatle!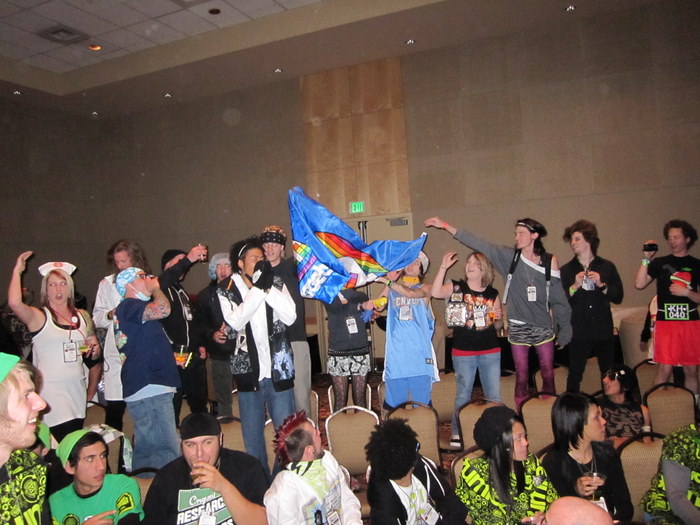 Vampires meets Bloods meets…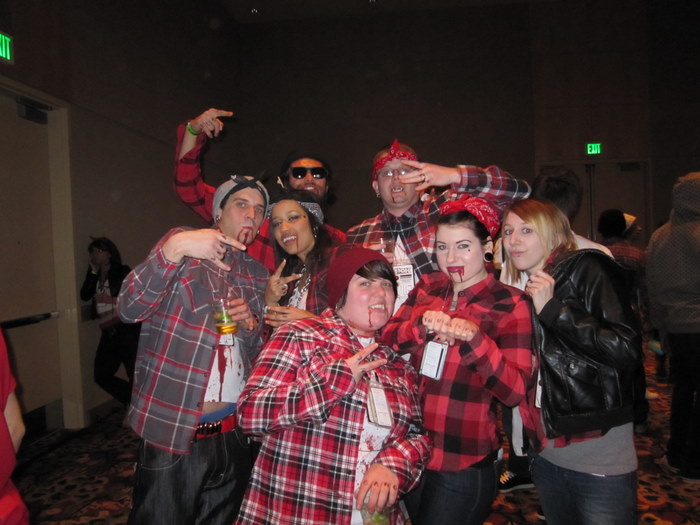 I was a little confused on this dudes gig.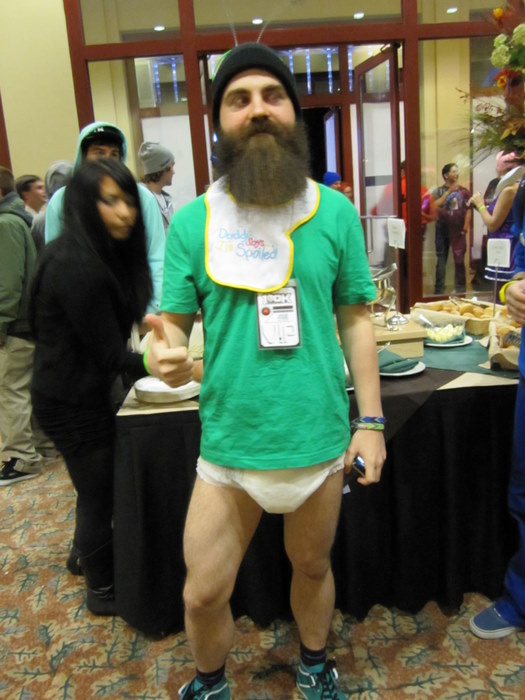 Maybe Kristin and Jason Rose from Zumiez can tell me.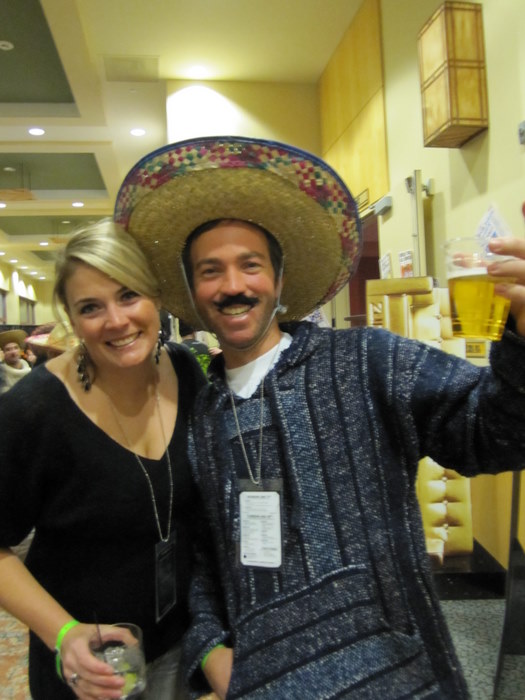 View Previous Post & Comments
Z-100K (Part 1) - Jan. 21, 2010
APRES - Jan. 20, 2010
COLD! - Jan. 19, 2010
Agenda This - Jan. 18, 2010
HELP - Jan. 15, 2010
DESIGN IT! - Jan. 14, 2010
---