Back to News
Mike's Mash | January 27, 2010
January 27, 2010


Michael Akira West is the Owner and Creative Director of 686 Technical Apparel. The following are some of his experiences inside and out of the industry across the globe. * Add Comments at Bottom of Page!
U-S-A!
January 27, 2010
Besides riding, I was actually in Utah for two things. First was to attend Sundance (the largest independent film festival started by Robert Redford), because we were throwing a few gigs on Main Street. The most important reason I was there though was to show support for my boy, Louie Vito, on his final quest for the Olympics. Good news and bad news. Bad news is that I didn't make it out to the Sundance gigs (to see The Roots and Naz play live!), cuz traffic was hella crazy. However, I did make it out for the finals at Park City. Check the view from far.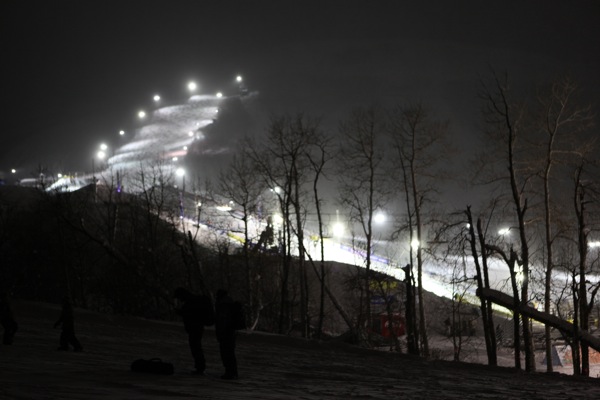 Now, check it at the bottom of the gigantic Pipe. This baby was cut clean - Olympic size 22' walls with perfect tranny's. I'm scared just looking at it.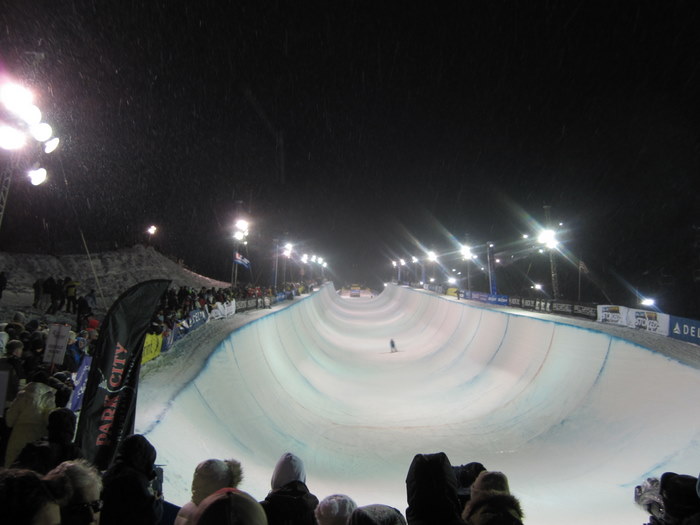 Yeah, the crowds came out tonight.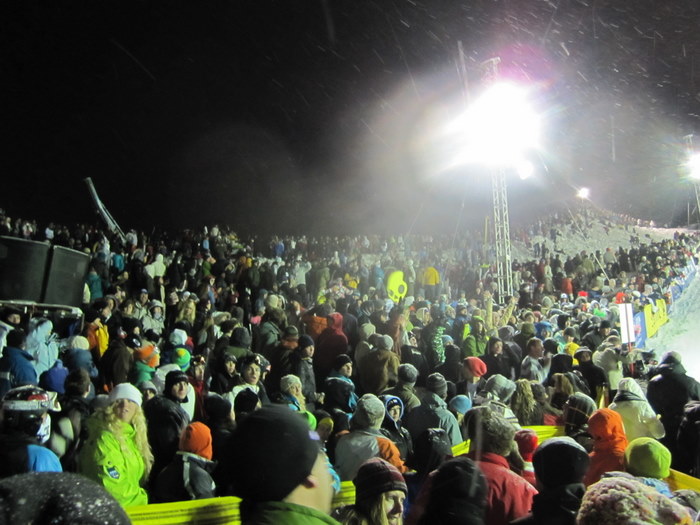 Kristin, our lead in marketing, was twittering play by plays, despite the freezing cold temps.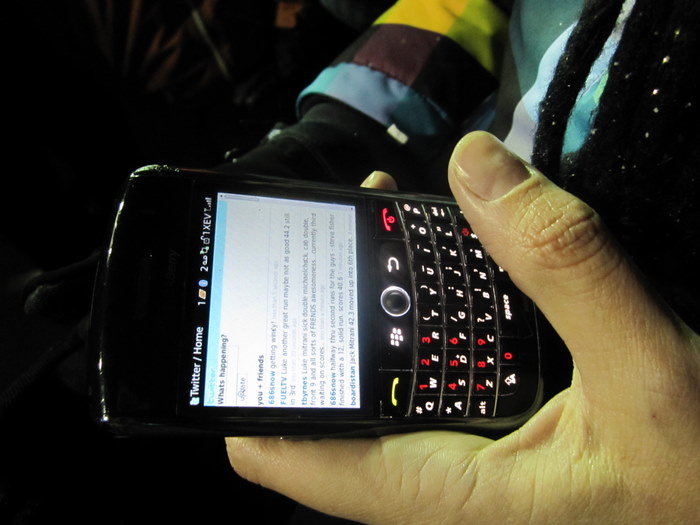 Gary is a jack-of-all-trades. He's our TM to Photog and an all around swell dude, he does it well.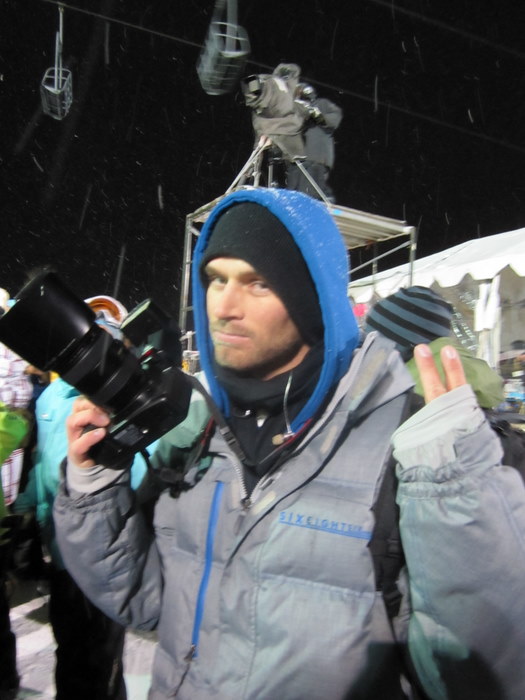 A lot of personalities were lurking around. Fuel TV was the only media that was steaming thing live. Thanks guys.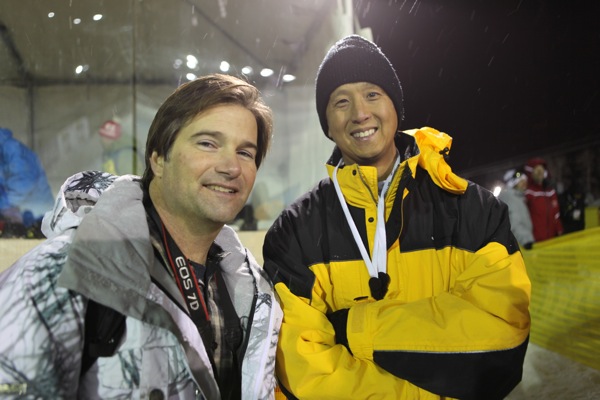 Snowboarder mag publisher and former 686 faction member, E-tree doing the rounds.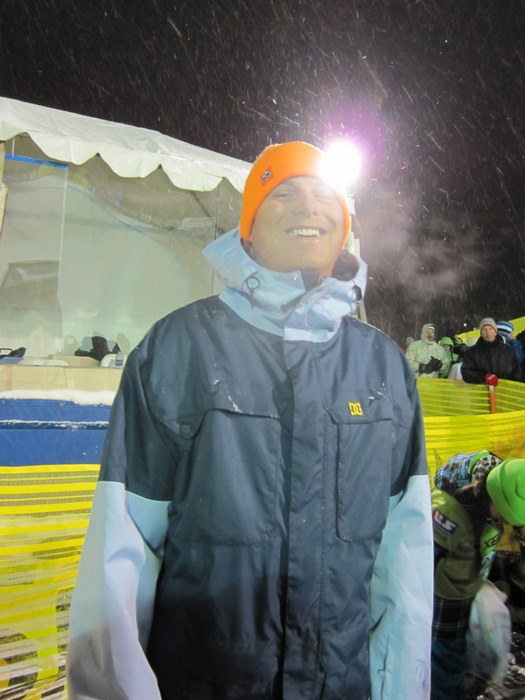 I don't know about the ugly dude in the Leather down jacket, but Kristin was keeping things in check.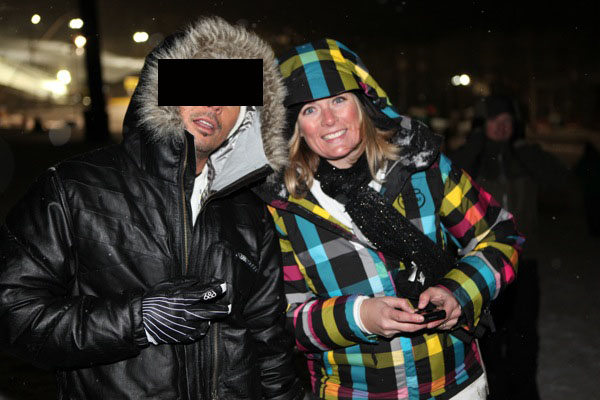 Up at the top, our boy, Louie is getting ready. Don't know what he's doing here…possibly giving a sneak peek away of the 2011 NB686 boots dropping in Oct?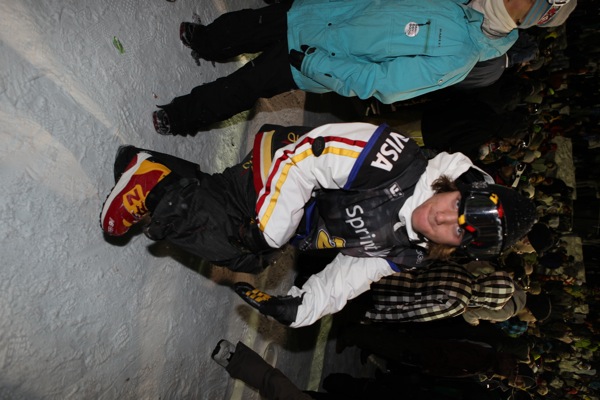 When you watch stuff like this on TV, it's NEVER the same as seeing it in real life. Riders were going huge, I mean HUGE. If the walls of the pipe are 22' tall and the riders go out 15' plus, that's close to a 4-story building!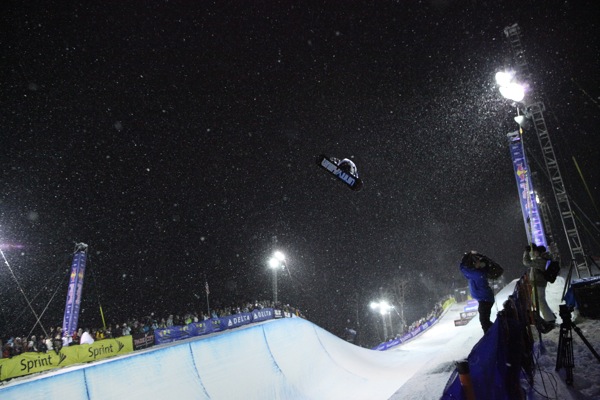 U-S-A


Even at nighttime, the snow in Utah is like butter.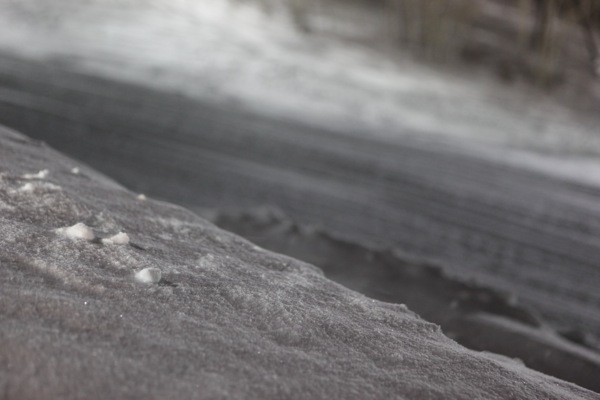 This is pretty much how the rankings were throughout the series. Fast forward to the end of the contest, Mr. White won (surprise surprise) while Mr. Vito had some technical difficulties, however…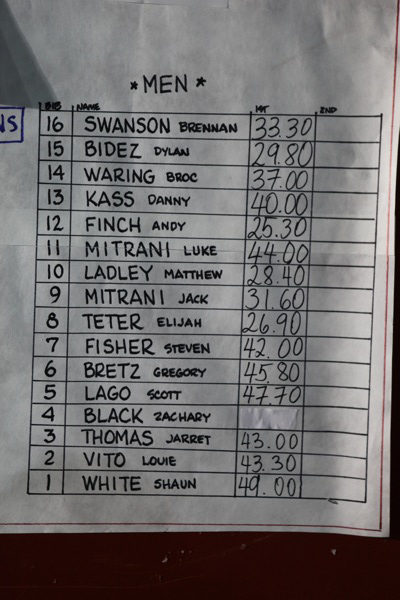 (Drum roll, please)…He made it to the USA Olympic Team! Check the calm before the…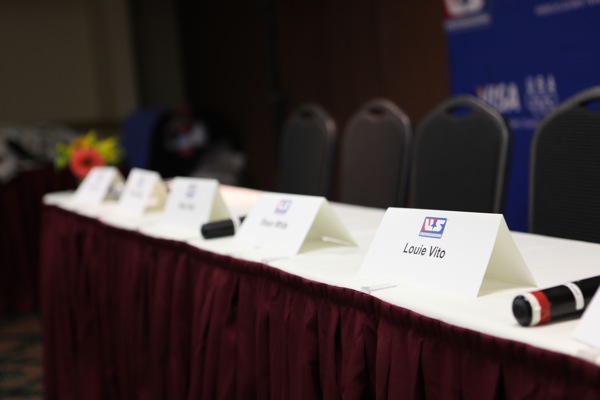 … (media) storm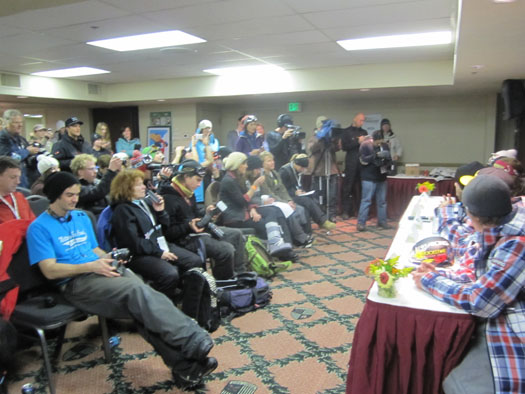 Congratulations to your US Snowboard Olympic team. If you're wondering, yes, all riders have specific uniforms they HAVE to wear. I really have no comment here, cuz it would take an entire posting…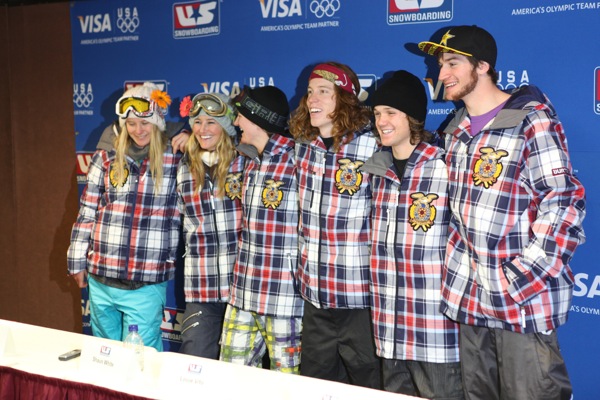 …However, LV is down with the cause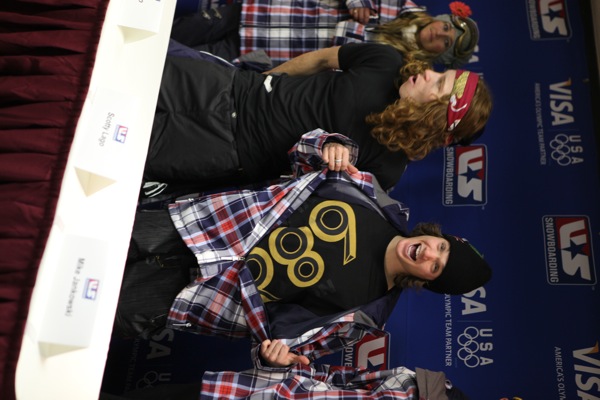 View Previous Post & Comments
On To The Next One - Jan. 26, 2010
Z-100K (Part 3) - Jan. 25, 2010
Z-100K (Part 2) - Jan. 22, 2010
Z-100K (Part 1) - Jan. 21, 2010
APRES - Jan. 20, 2010
---