Back to News
Mike's Mash | February 18, 2010
February 18, 2010


Michael Akira West is the Owner and Creative Director of 686 Technical Apparel. The following are some of his experiences inside and out of the industry across the globe. *Add Comments at Bottom of Page!

MORE
February 18, 2010
Since I'm only here for a few days, I try to pack as much shit into the day (and night). MORE is better in this case. Besides all the products around the show, there's some interesting exhibits like Method mags 25 years in snow photography.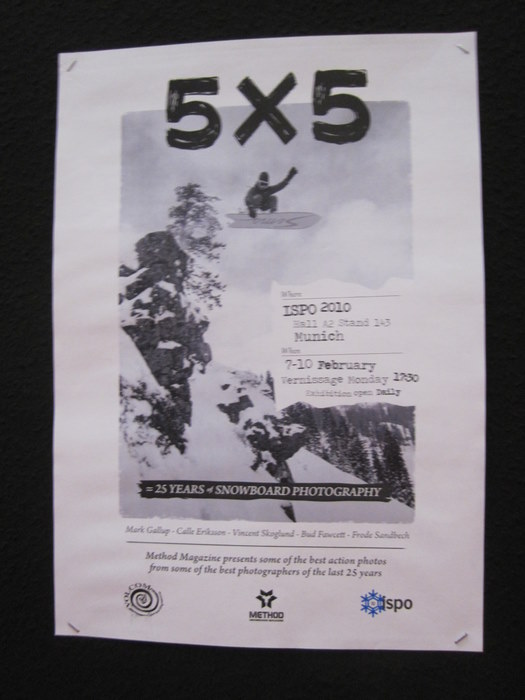 Just like the skate throwbacks in my last mash up in Sweden, I can remember the days when I first saw these shots as a little runt. The original TK somewhere in Nor Cal, circa the 80's.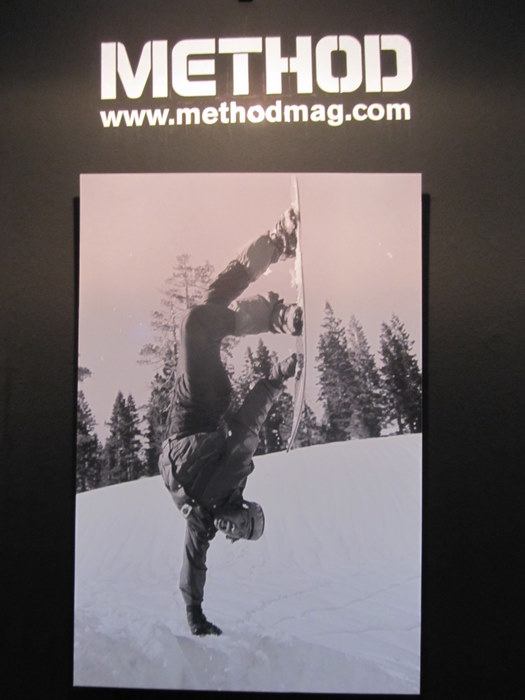 Snow's first rock star, Damien Sanders owning the day-glo look on his Avalanche Kick board, Koflach hard boots and Vuarnet glasses. Totally radical man.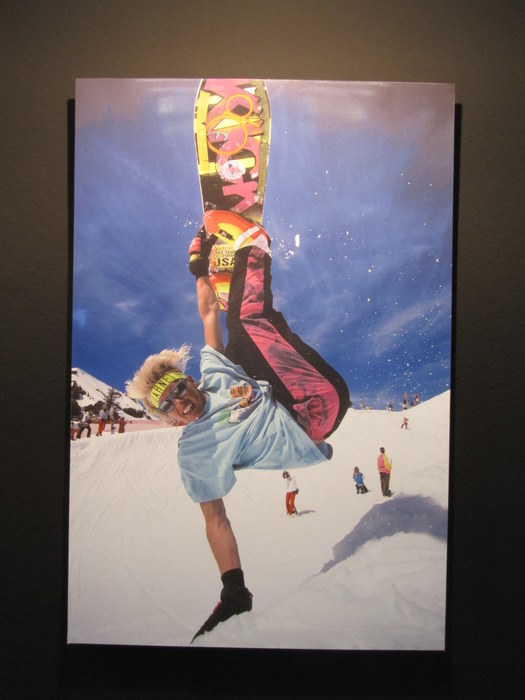 Kevin Delany arching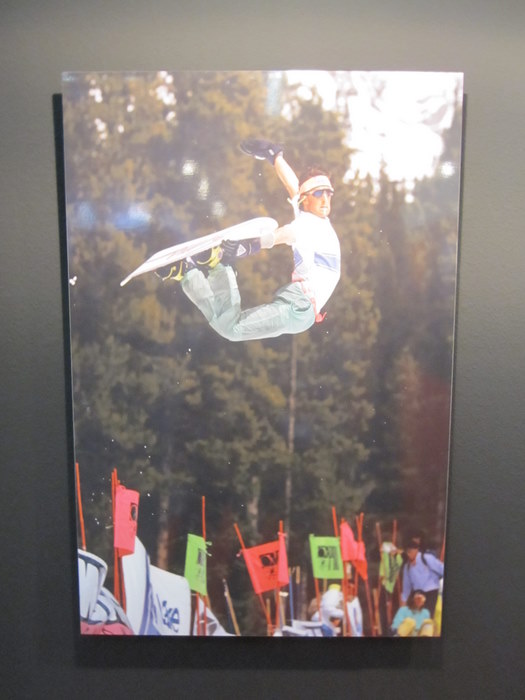 The "Man" on his mystery AIR board.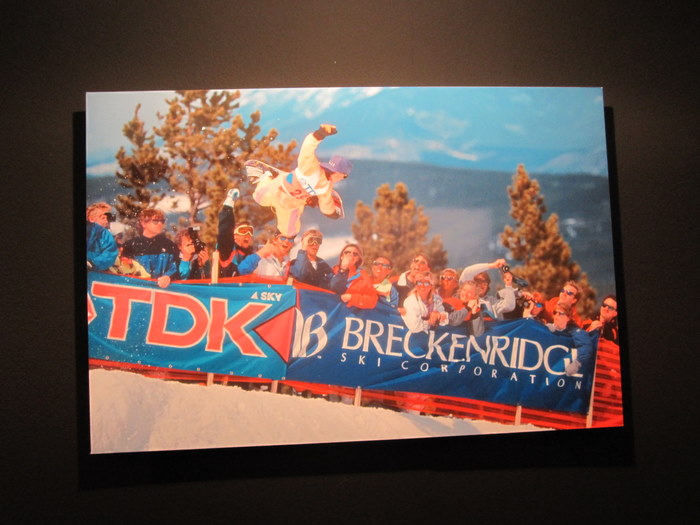 This shot will go down in history as the hit that changed the shred world. Circa mid 90's.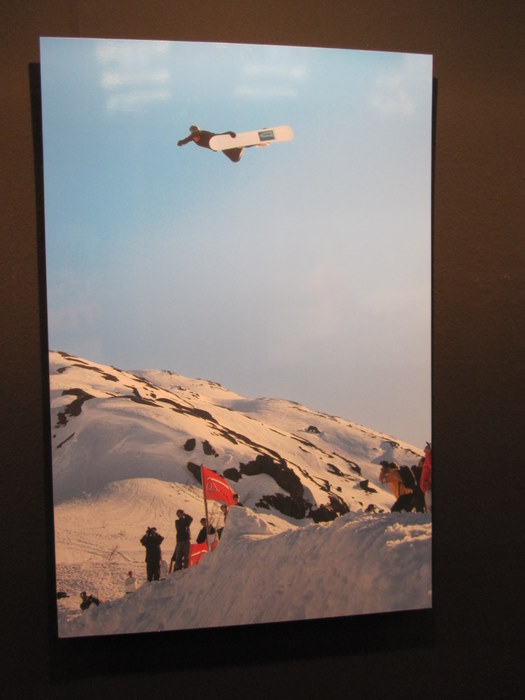 S-T-Y-L-E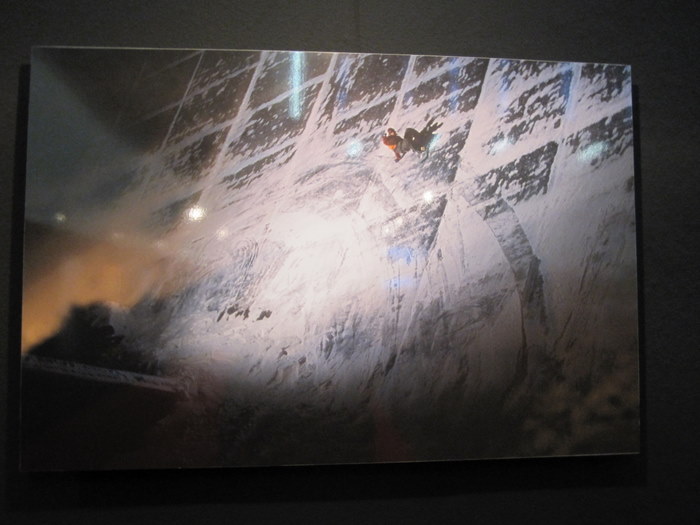 One of our ex-686 agents in Belgium, Koen, has been working for Nike for almost 5 years. He's currently the manager of SB and Snowboarding in Central Europe. At their booth, he showed me their latest coffee table book called FLUFF, which documents the SB team during a recent European tour.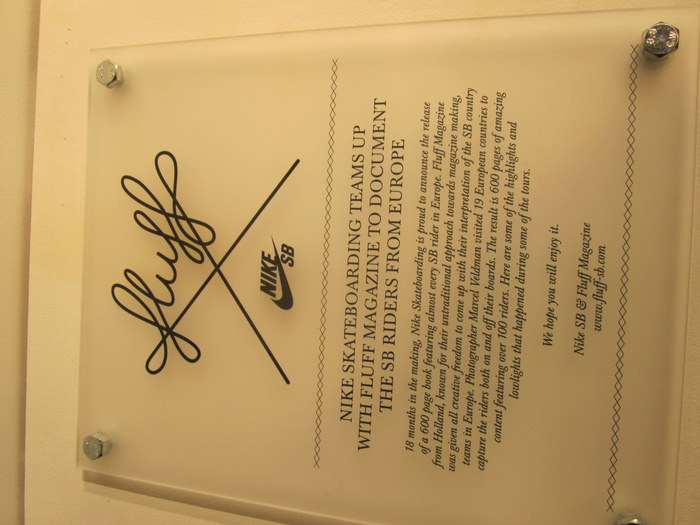 Good stuff, I mean fluff.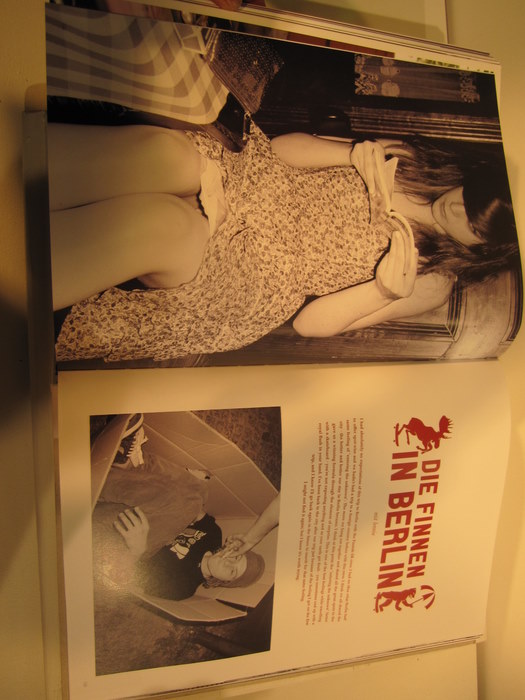 Handcrafted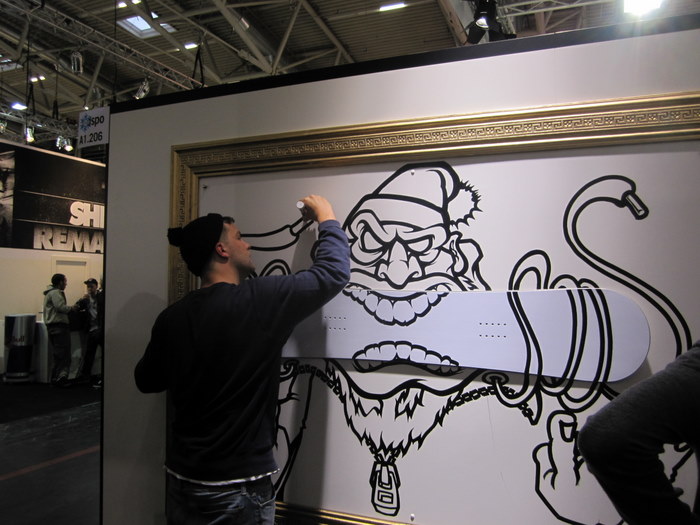 Each year, Spacejunk puts on some neat shows,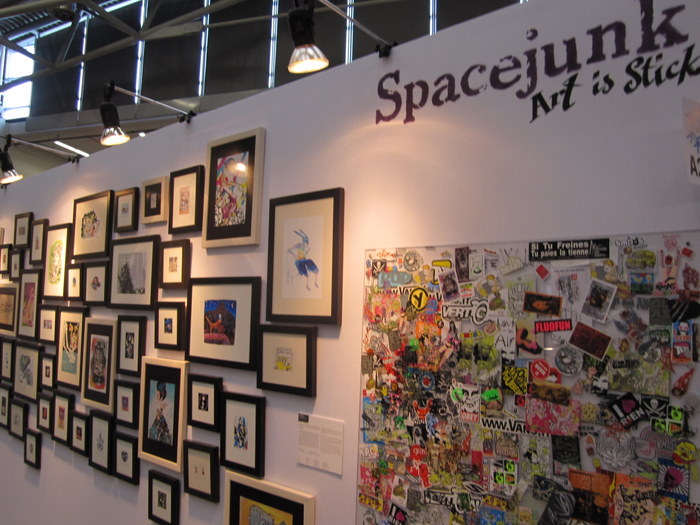 that combine art with apparel.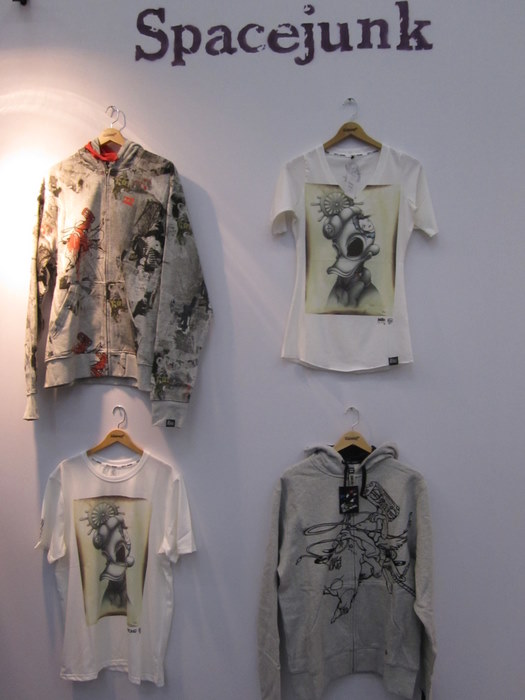 After a long day at the show, what's next? We gather all our agents and a few stockists and have dinner at one of the best restaurants in Munich. What else than sushi?!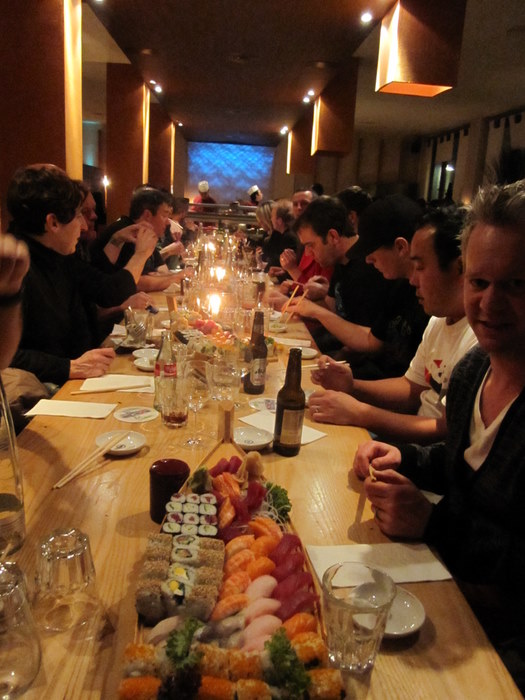 If you're around Munich, do me a favor, take the U train and go to Marienplatz to check out…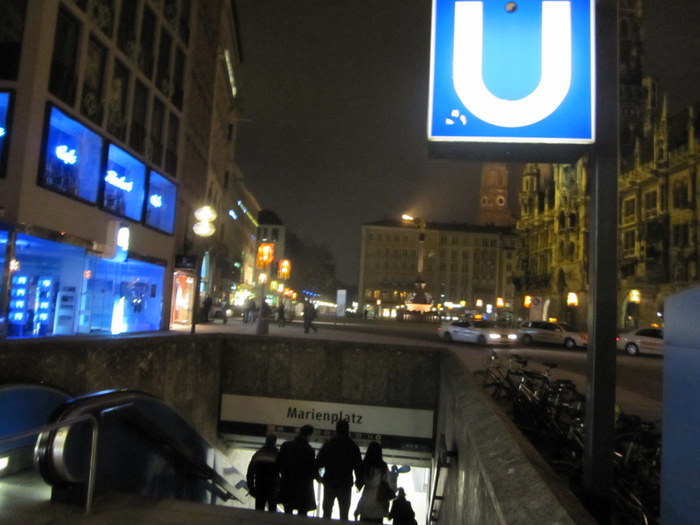 …the church at night.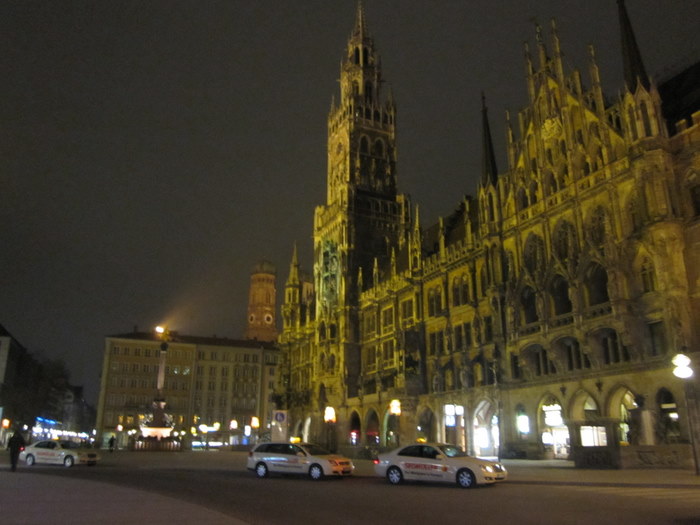 View Previous Post & Comments
Deutschland | Feb. 17, 2010
Hollywood? | Feb. 16, 2010
All Things BLUE and YELLOW | Feb. 15, 2010
Farewell Alexander | Feb. 12, 2010
Jetlaaaaaaaaaaag | Feb. 11, 2010
---