Back to News
Mike's Mash | February 23, 2010
February 23, 2010


Michael Akira West is the Owner and Creative Director of 686 Technical Apparel. The following are some of his experiences inside and out of the industry across the globe. *Add Comments at Bottom of Page!

Vancouver, I'm coming for you-Part 1
February 23, 2010
Immediately after Magic, I hopped on a plane to Vancouver to show support for Louie Vito and family. I don't know if you've heard, but Van's having a little dry spell. To put it simply, it's too warm! Yes, this is Cypress mountain, where I'm heading.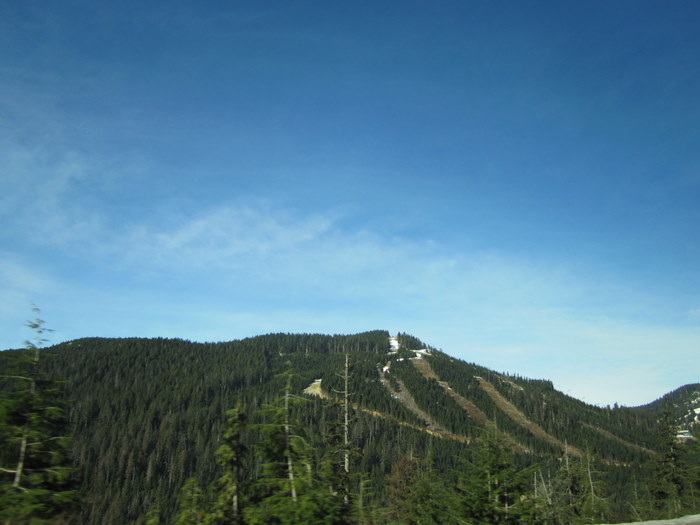 I've been to big and small concerts around the world, special events, etc. However, I think going to the Olympics takes the cake when it comes to tickets or to anything special getting in. I was told that the men's halfpipe were the most difficult tickets to attain. (Once there, they were even more difficult to get because they cancelled 4,000 seats) Can you believe they were going for well over 20x face value? Thanks to the Vito family, I guess I'm one of the lucky ones. Welcome to Vancouver 2010...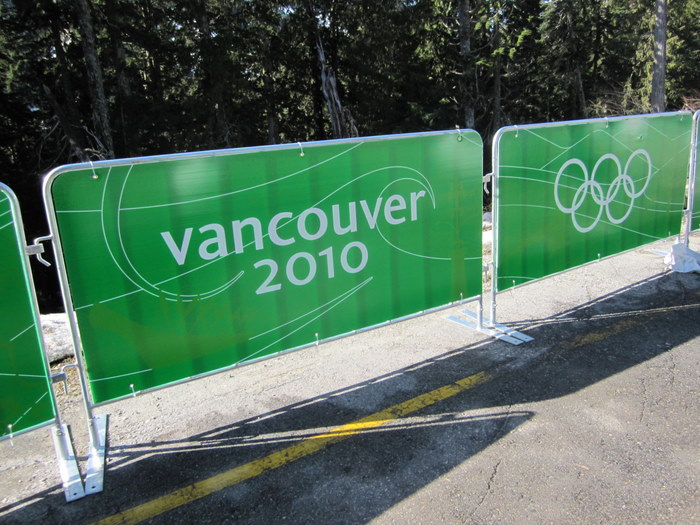 Little did I know you have to take a bus from town to the hill, then walk 45 minutes up a hill, get searched 5x, then up another large hill…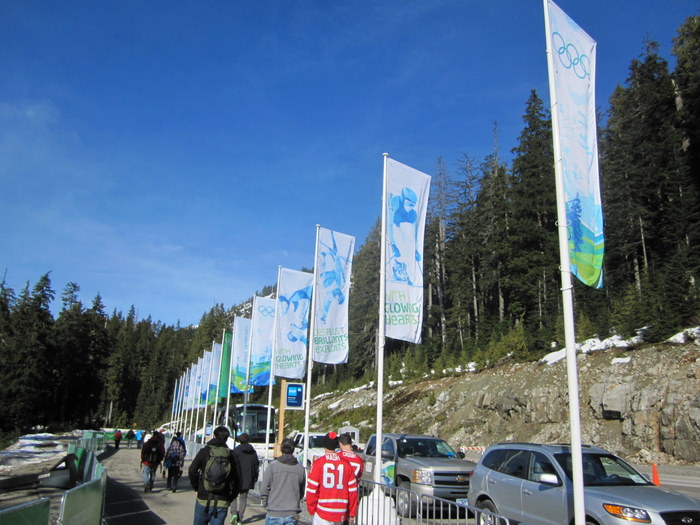 …with a hundred or so stairs, just to get to my seat. I gotta get in shape.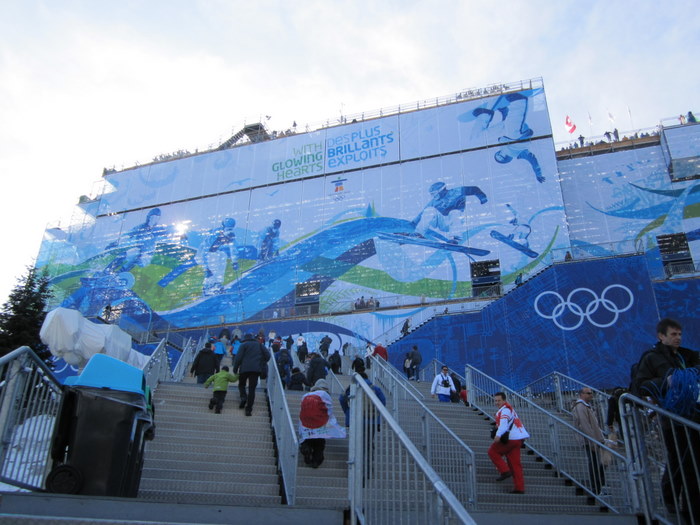 Along the way, they had some artists working on pieces that tie into the event.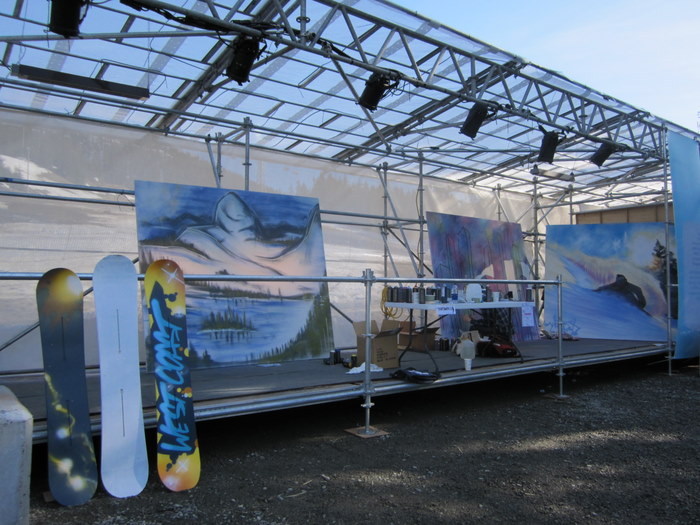 It's very obvious that unless it has something to do with the official sponsors of the Olympics, it's not there. The list of who's here.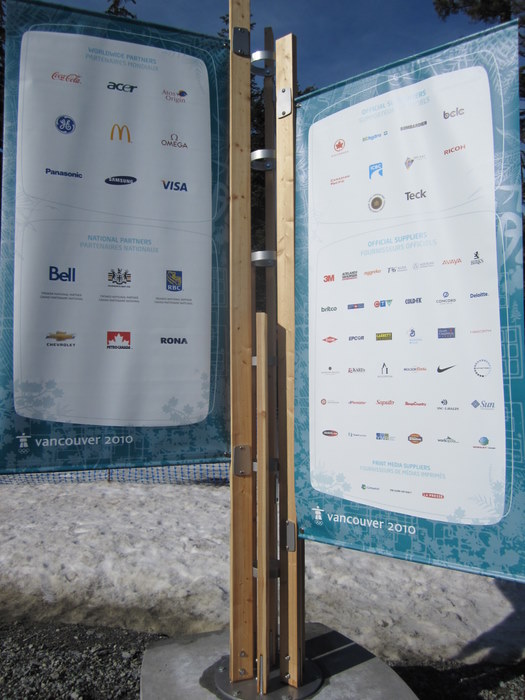 What "coke" product should I get?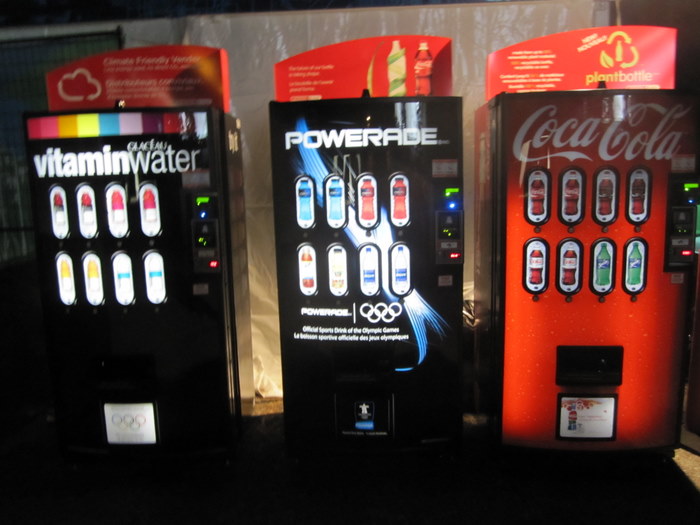 If you didn't know, the Olympics have mascots.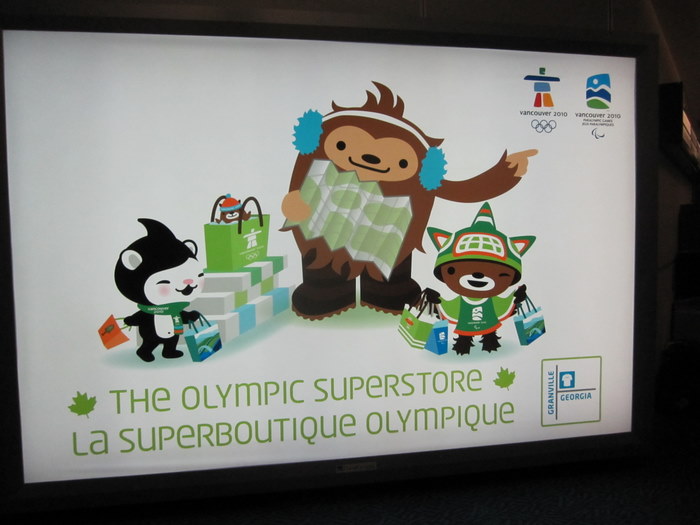 Even though it's a reason for kids and families alike to "get a picture," I don't understand the correlation.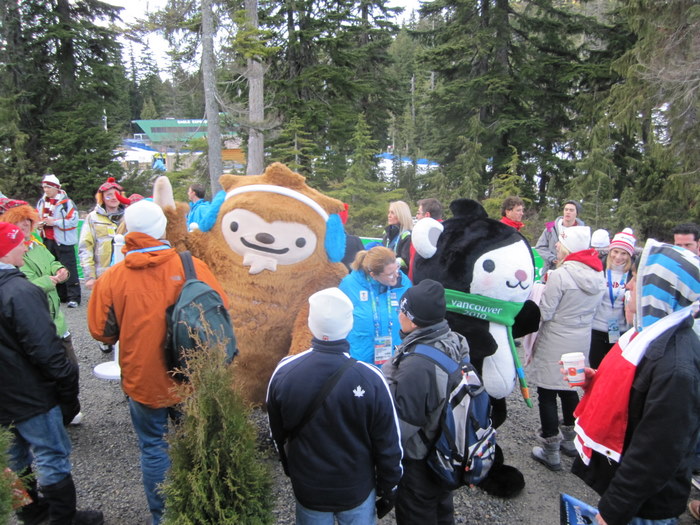 View Previous Post & Comments
DIRTY magic-CLEAN slate | Feb. 22, 2010
ITALIANO | Feb. 19, 2010
MORE | Feb. 18, 2010
Deutschland | Feb. 17, 2010
Hollywood? | Feb. 16, 2010
---