Back to News
Mike's Mash | March 8, 2010
March 8, 2010


Michael Akira West is the Owner and Creative Director of 686 Technical Apparel. The following are some of his experiences inside and out of the industry across the globe. *Add Comments at Bottom of Page!
HEEL this
March 6, 2010
When it comes to certain objects; cars, bags and shoes are at the top of my list for forms of inspiration. Women's shoes accomplish the two most important parts of design, Form and Function. I guess dealing with all of my girl's shoes in the closet has done something to my head…
Sarajevo designer Tea Petrovic has designed a collection of shoes based on sculpting and architecture. If you can believe it, he's only a student at the Academy of Fine Arts in Sarajevo. Petrovic's goal was to explore the depth between the sole, heel and floor. There's a lot of space between the heel and the bottom of the floor, which leaves a blank canvas of creativity. Check the below and let me know what you think.
This one has more form than function, but I like the use of cables that emulates the function.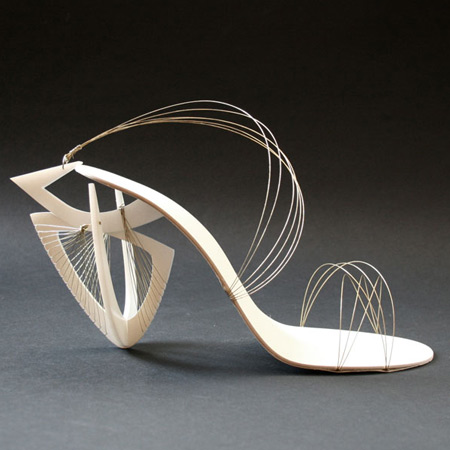 The slope and underlying openings bring it together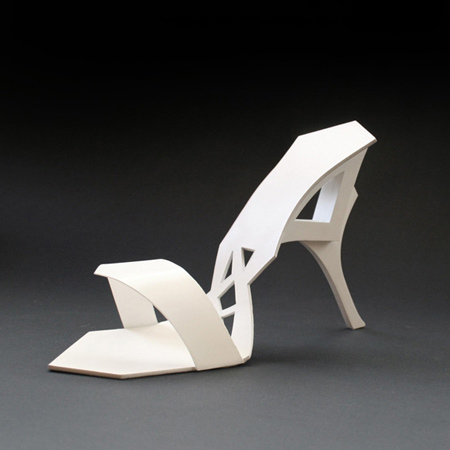 One of favorites as the back heel is the focus rather than the front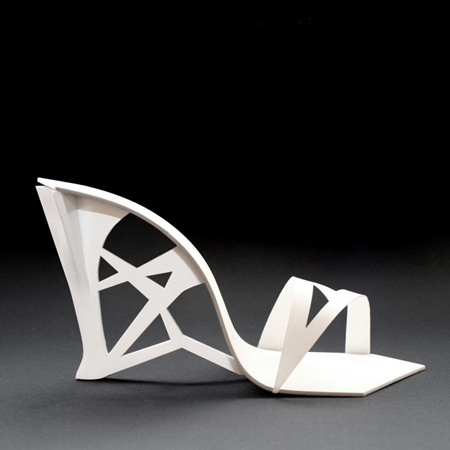 Fly away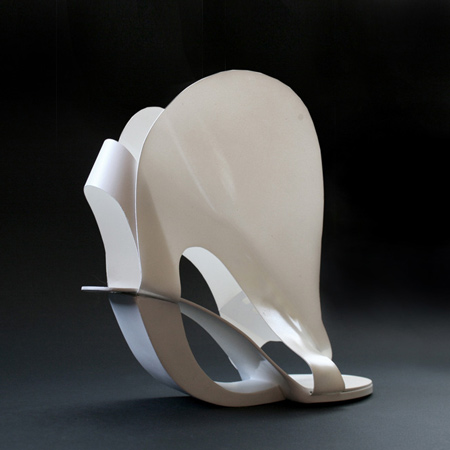 I could put this on my bookshelf next to my Bearbrick's and be ok with it.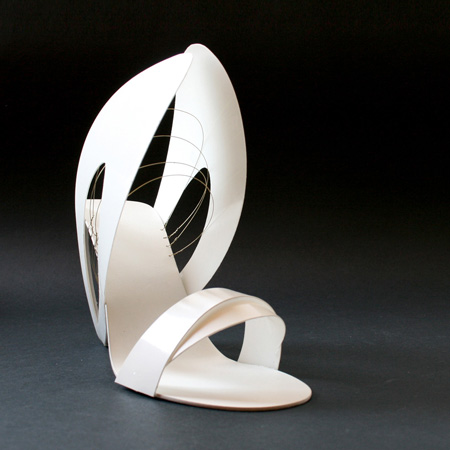 View Previous Post & Comments
FREE 4 ALL FRIDAYS | March 5, 2010
If Walls could… | March 4, 2010
The Others | March 3, 2010
Legends of South Bay | March 2, 2010
Mother Nature | March 1, 2010
---