Back to News
Mike's Mash | March
March 31, 2010


Michael Akira West is the Owner and Creative Director of 686 Technical Apparel. The following are some of his experiences inside and out of the industry across the globe. *Add Comments at Bottom of Page!


In Your Face
March 31, 2010
I know, I'm probably way behind the times, but I've never been to an IMAX theater, let alone a 3/D movie since Vincent Price's House of Wax. I keep hearing all the new things coming out of CES like 3/D TV's so I better get my ass up to date with IMAX.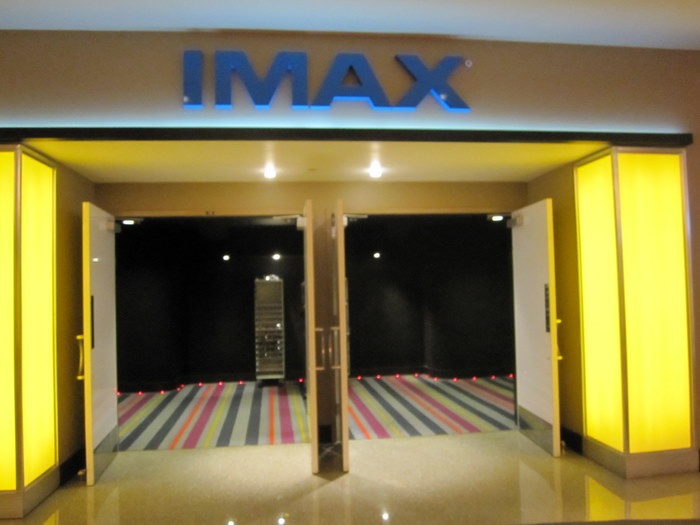 I know it's been a long time since I last saw a 3/D movie when the glassescome out of a secured cart vs. a paper cut out, back in the day.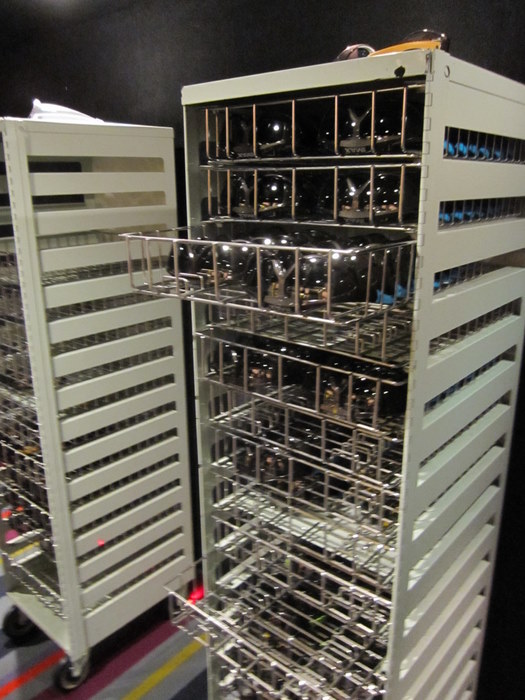 So you put these little puppies on first, huh?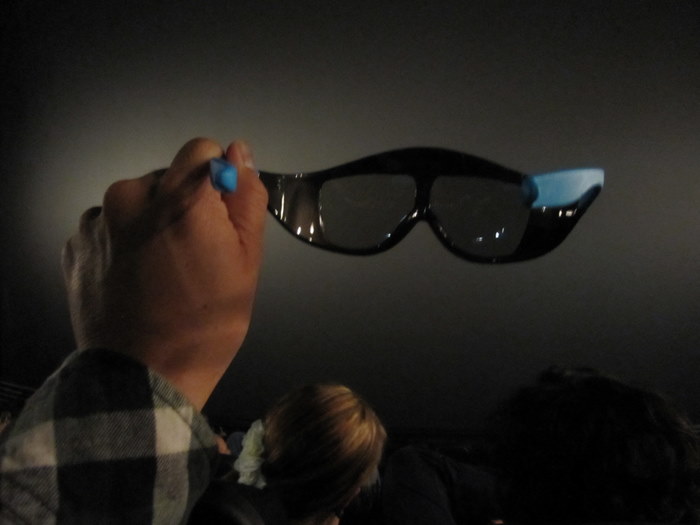 Wow, shit does look different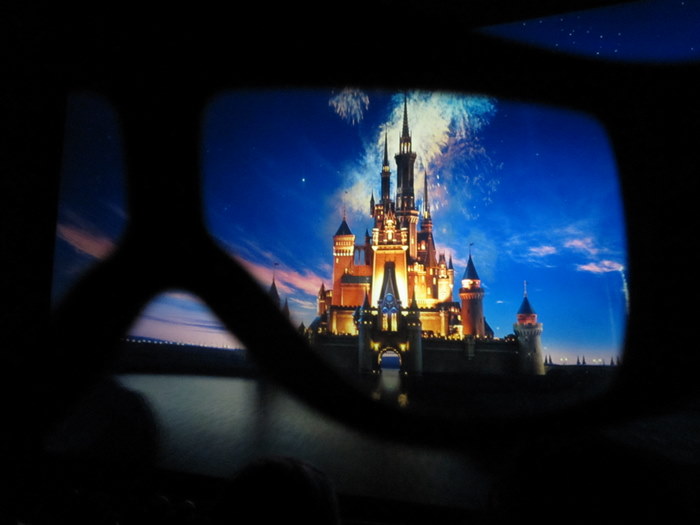 Alice and Wonderland looked better without the glasses than it did when I had them on ions ago at the House of Wax.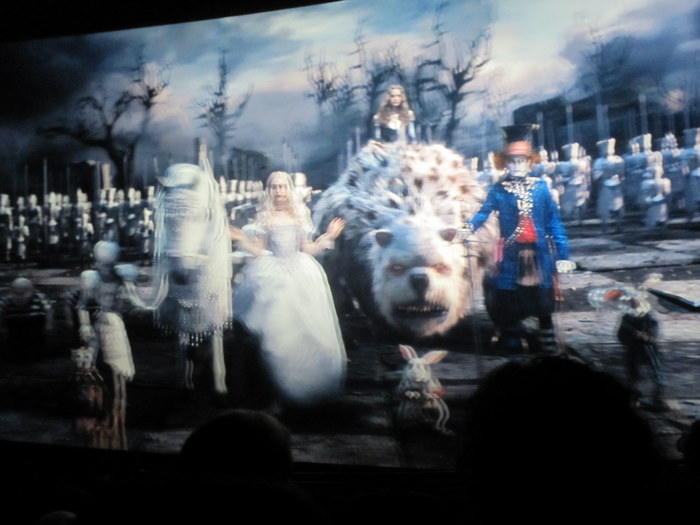 S.A.
March 30, 2010
Jarod from ID hit me about a little get together at Cartoon's and Estevan's SA Studios in downtown. I'm always hanging out at nearby Factory lofts and LA's one and only, Gun Club.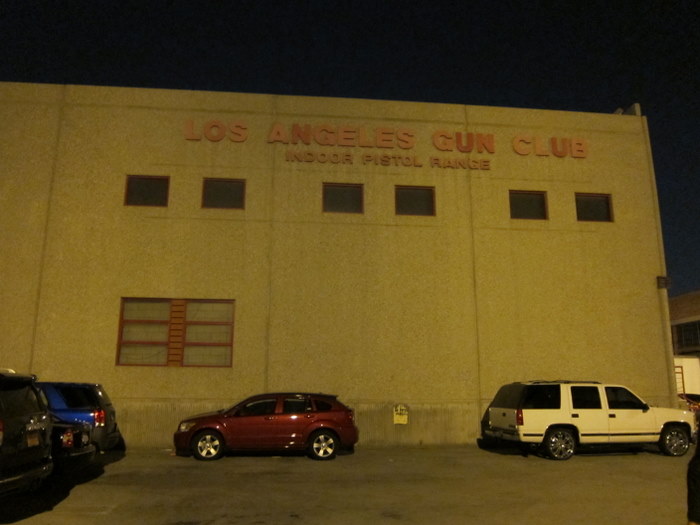 SA studios is comprised of many things. One part is ID, which involves anything and everything to do with car culture.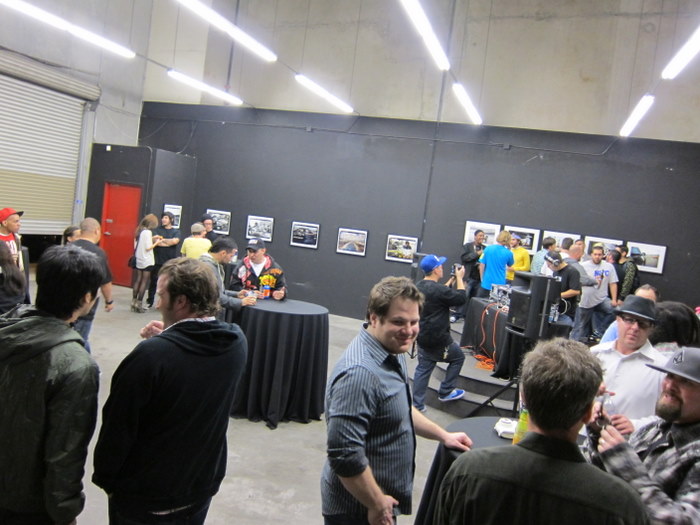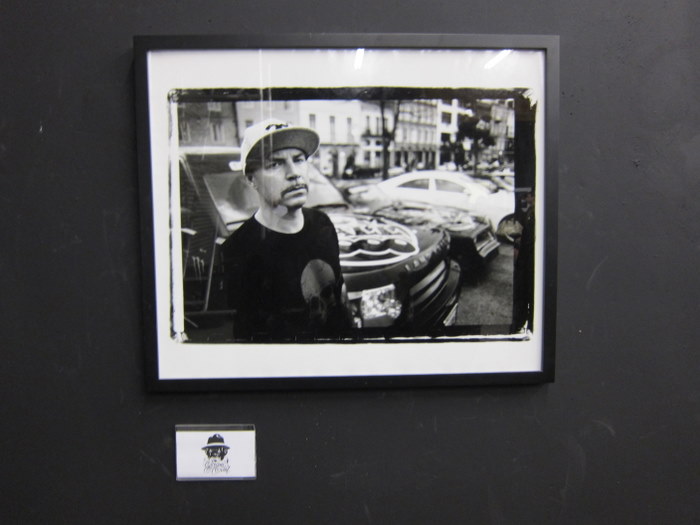 Sleek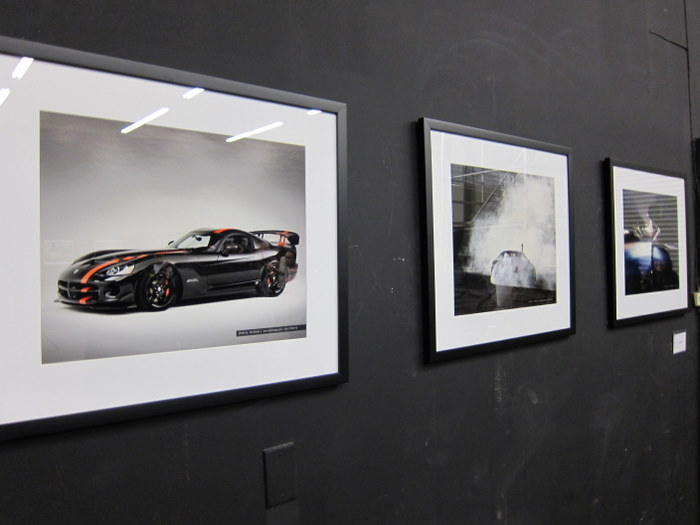 Boom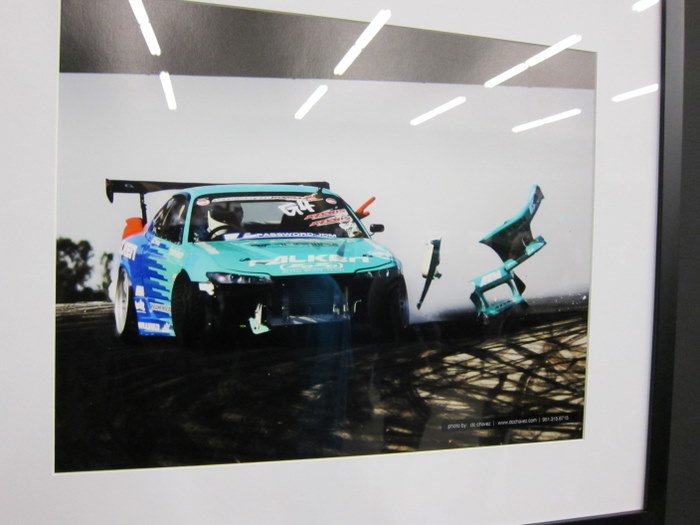 Jarod and the reigning drift champion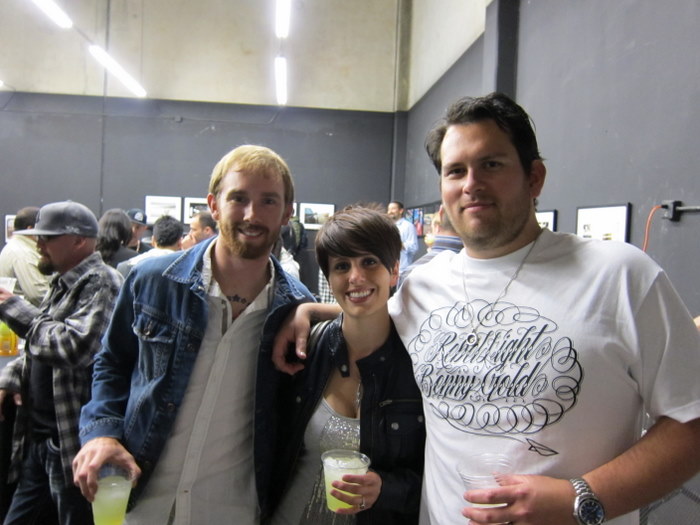 The "other" part of SA is comprised of Cartoon's and Estevan's masterpieces, starting with this one.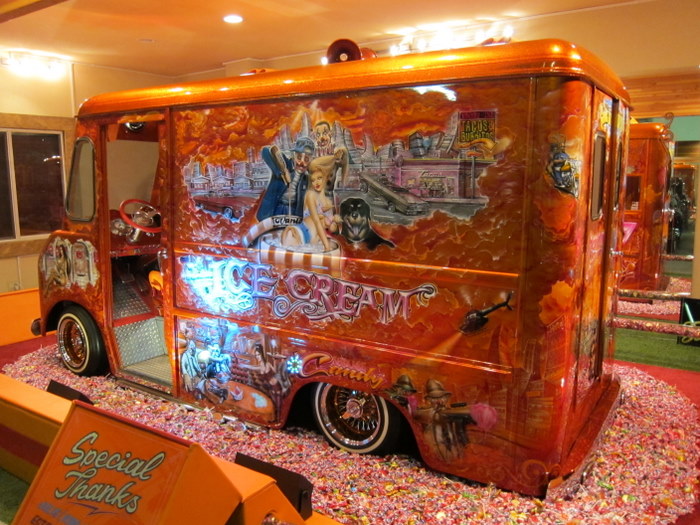 Big ups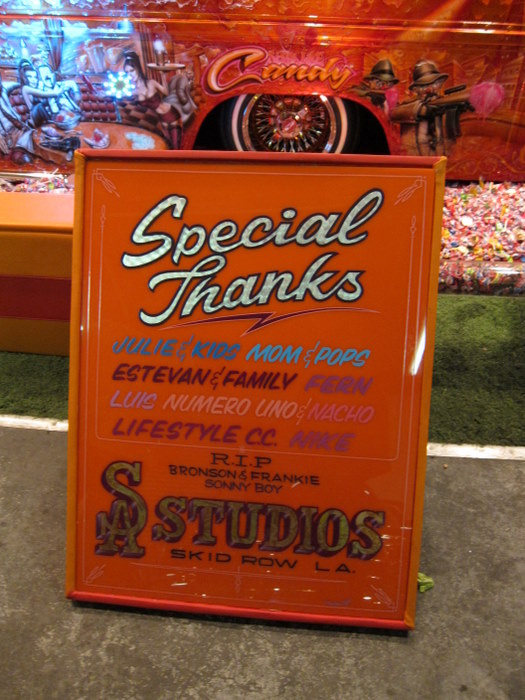 Marcos is the "glue" to SA and completes the partnership for the trio. Crazy thing is that we worked together many years ago and didn't even know it.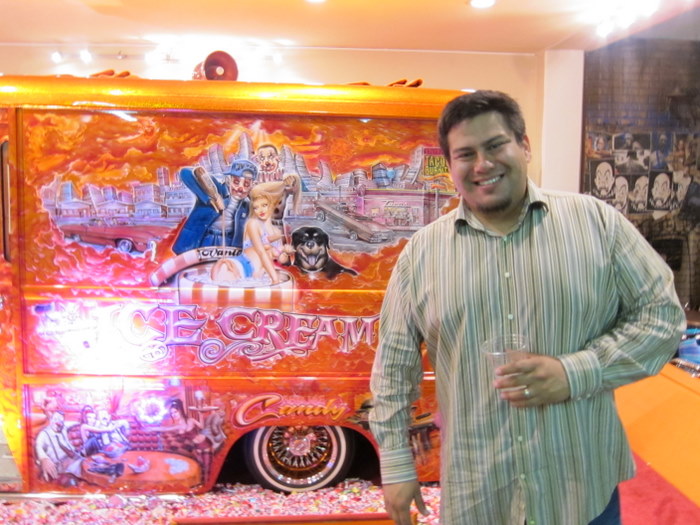 You can't get any more LA than this.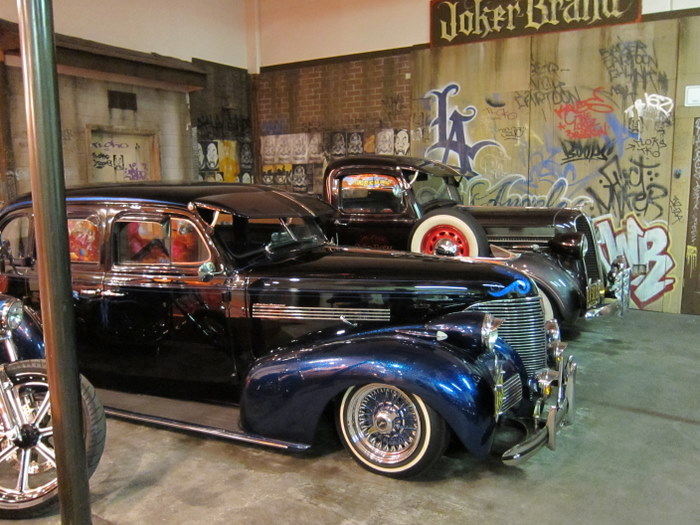 Upstairs Marcos took me to Cartoon's home away from home. Unless you're personally invited and have lots of $ to spend, you'll never come up here.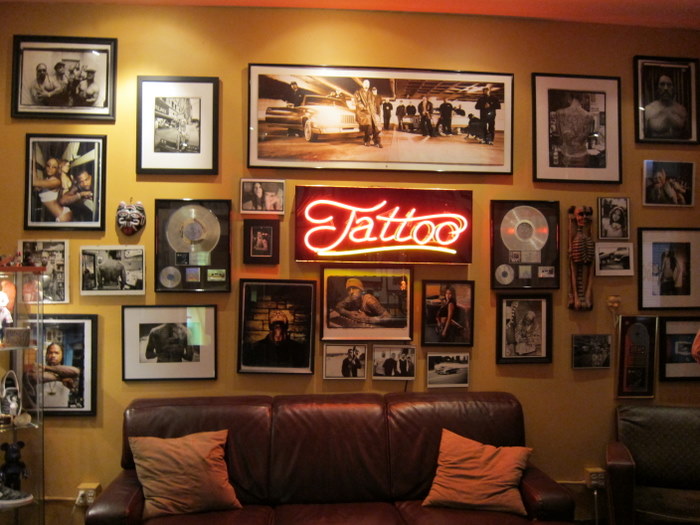 4 Life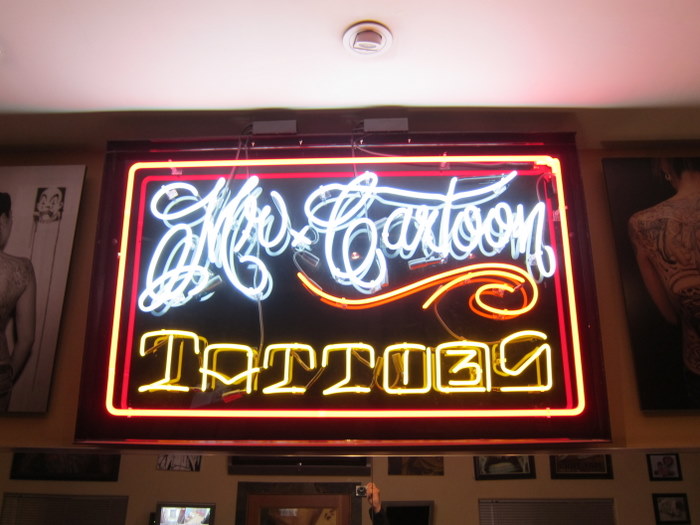 Handcrafted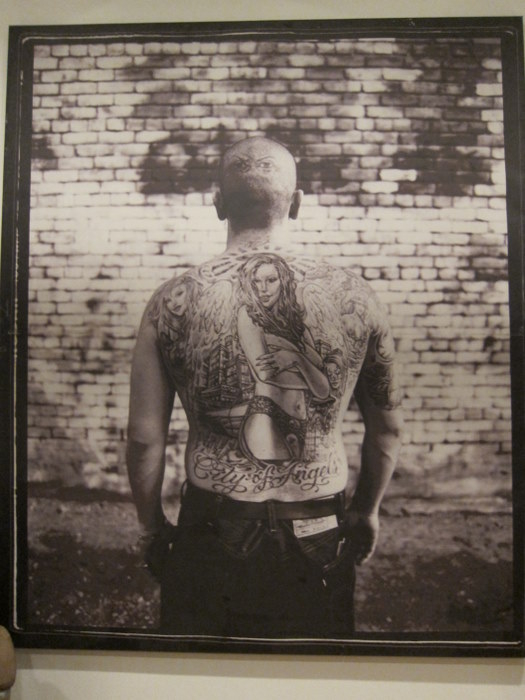 I don't know why people are all worked up lately because of Terry Richardson's "antics." I think it's obvious the dude gets "into" his work. Well, you make the call and so did Pirelli with their latest calendar.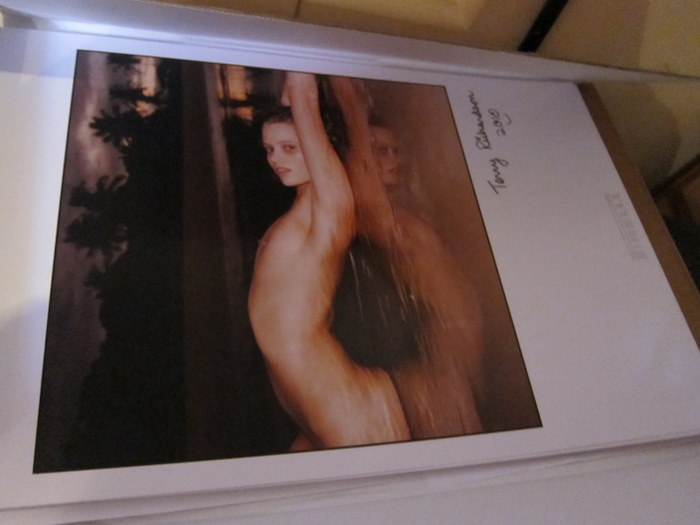 I saw this a while ago, but how dope is it when Matt Groening Simpsonize's you?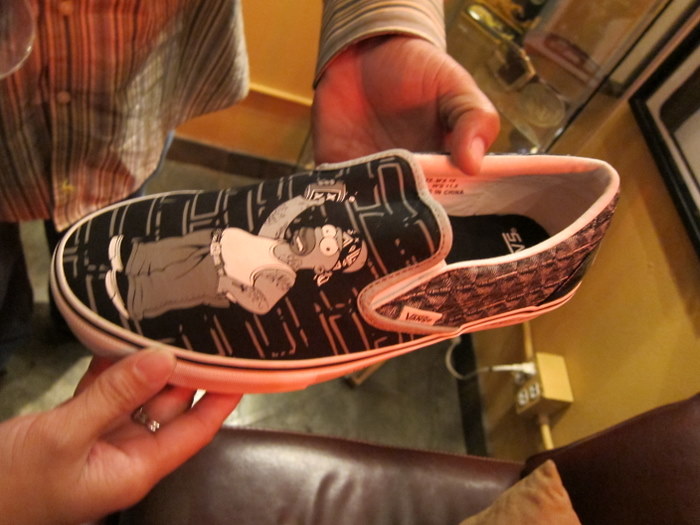 I remember going to Union Station about 3 years ago when Nike launched this dunk with Cartoon. Viva Mexico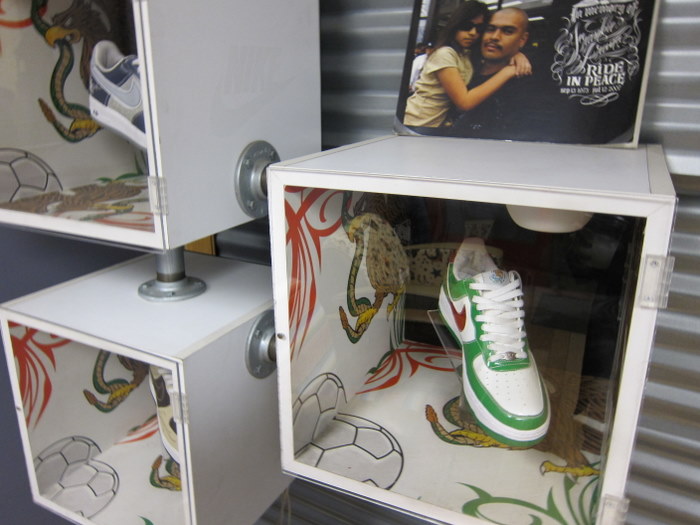 I also remember this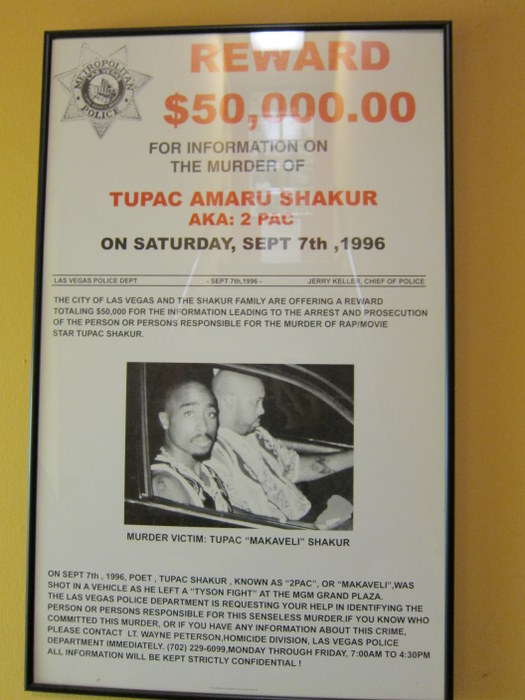 Lets Do This Japan!
March 29, 2010
Since I had to come back early from my trip to Japan, I missed our 2nd annual "Lets do this!" contest in the mountains outside Tokyo. Hiro and Junichi told me that despite the foul weather, about 150 heads came out to represent. (I guess it's still a skittle fest in the land of the rising sun)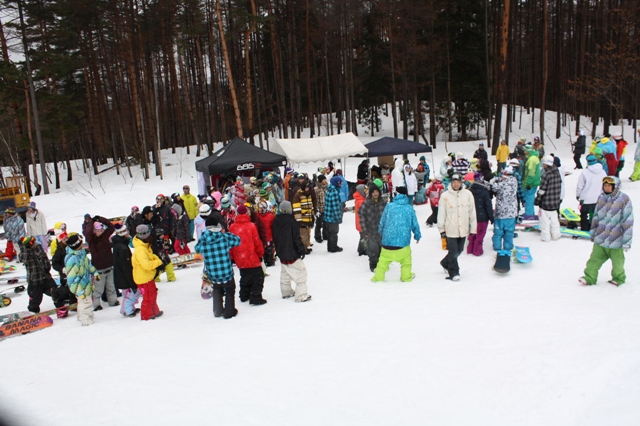 I think I got triple vision in our Antic Jacket.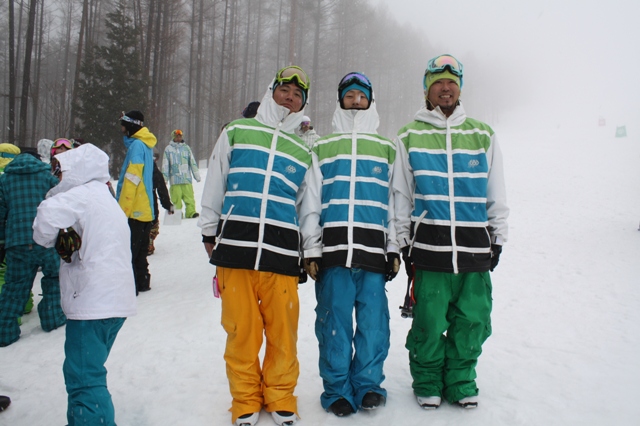 The ladies were powering through, with Mitsumi there to lead the charge.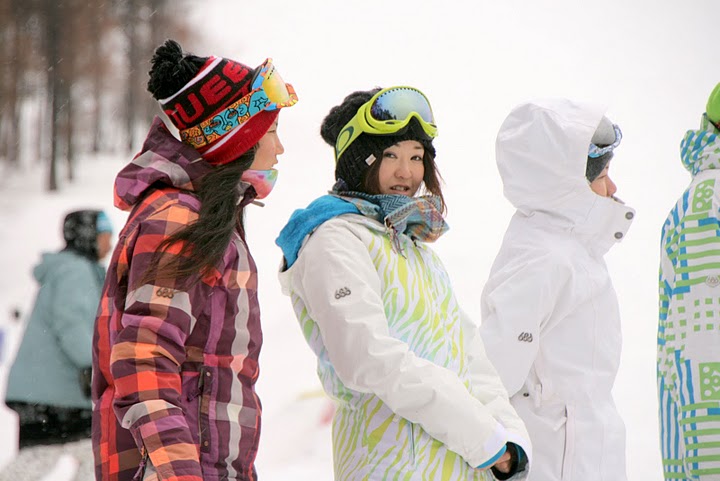 The gig was more like a good ole time for 686-ers to chill and talk shit at the bottom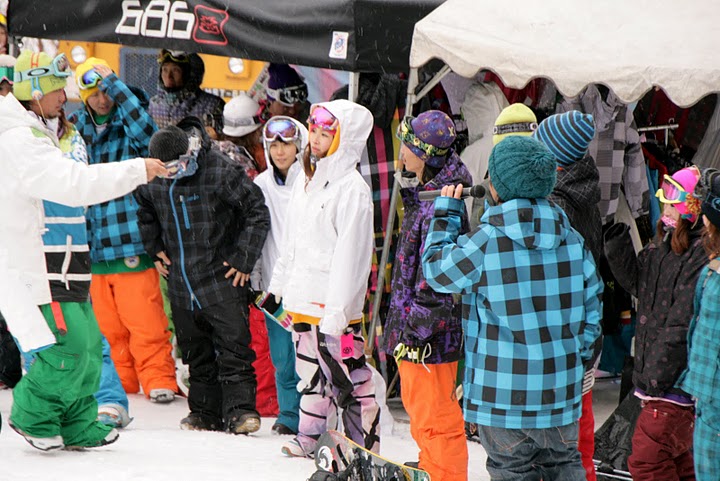 Do some hiking to the top,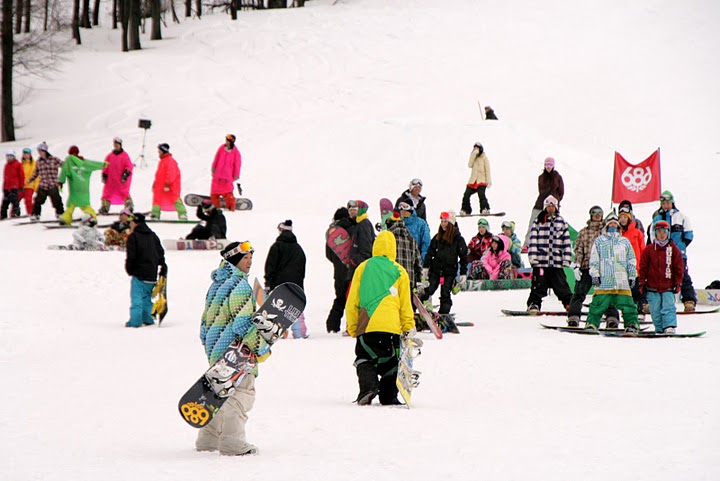 Or hit some tiny jibs on the way down.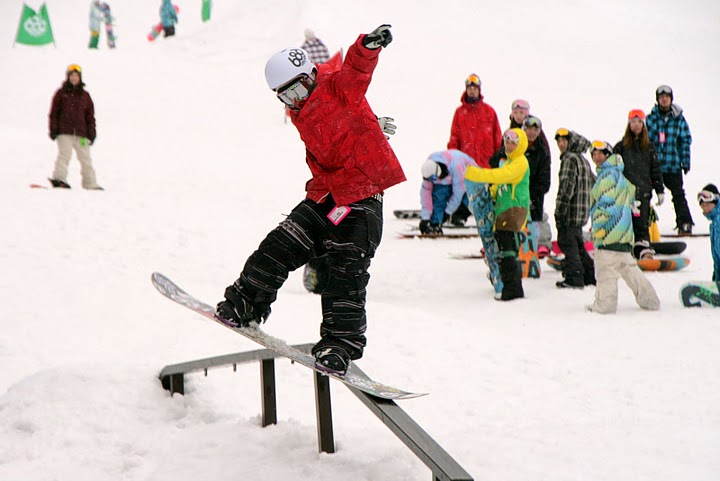 Say cheese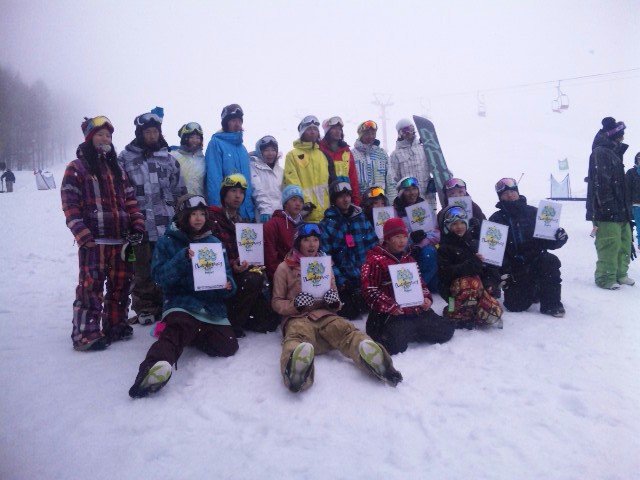 The OG's of ICONS
March 26, 2010
It's something that's so embedded in our culture, we tend to forget where and who it came from. I'm talking about the Power of Identity with world renowned graphic designers that most of you have no idea exist. Hopefully that will soon change as you check out 7 of the best, in no particular order.
Saul Bass, who passed away in 1996 was well known for designing film titles, but also designed a few of these little babies. Maybe you've heard of them?

If you're from the design field, you've heard of Paul Rand, who's probably one of the most famous American designers that's defined Fortune 500 companies like IBM and UPS

Alan Fletcher, who also passed away in 2006, was from the UK but for heads from America probably know him from designing the Rueters logo which has 84 dots.
Walter Landor is known for designing one of the best logo's in the world, FED EX. Although this German designer has done a lot, this is something that will last past my kids, kids, kids, kids+ lifetime.

Ivan Chermayeff and Tom Geismar started off as two friends at Yale university in the mid 50's. Today, their firm has designed way too many of the icons we've grown to love (and hate)

Gerard Huerta is one bad mofo. One big reason is that he has a diverse skill set that transcends cultural and political boundaries. Who else can do AC/DC then HBO all in one swoop?

I saved the best for last. Raymond Loewy is already in the history books as one the best designers of the 20th century. More importantly, the stuff we know today was designed over 25 years ago! I don't think he had Adobe Illustrator like we do today.

Gareth Pugh
March 25, 2010
It's LA fashion week, but everyone knows the real deal is in NY and Europe. One of my favorites is English designer Gareth Pugh. Known for his "inflatable clothing" props to accentuate the joints of the body, he's really developed into doing his own thing. Some call it performance art, but I like his sense of using different textures to create lines of VOLUME between Dark and Light color tones. It's not for everyone, but that's why I like it. Decide for yourself.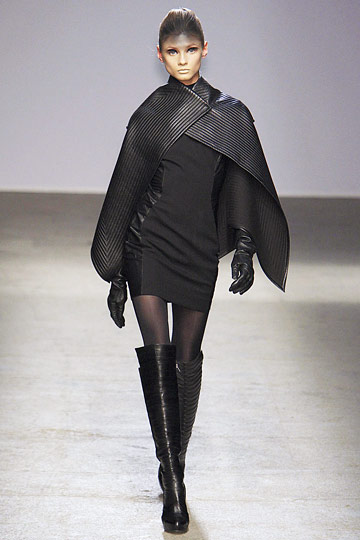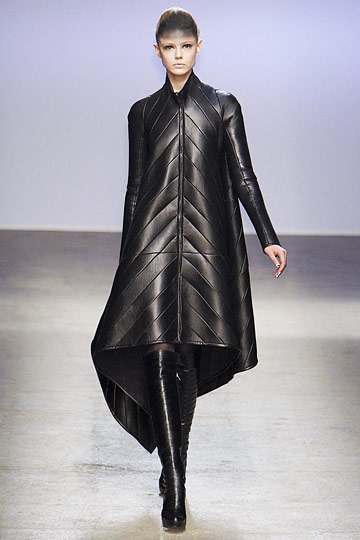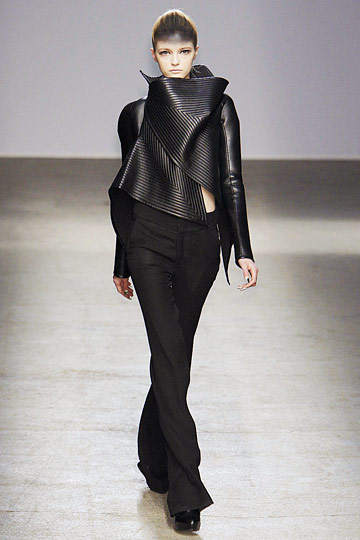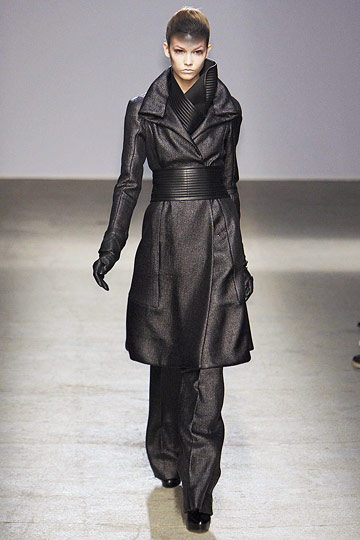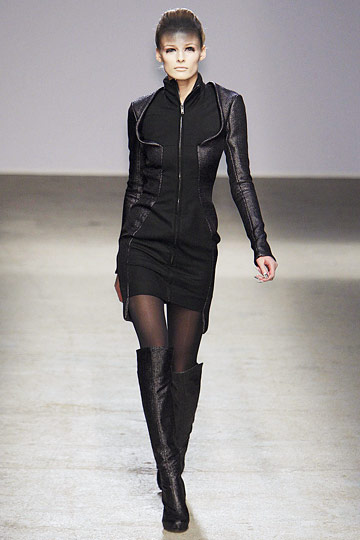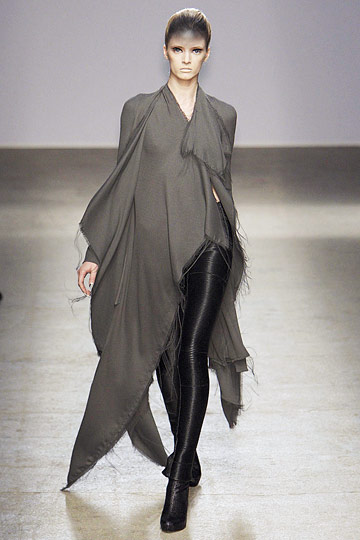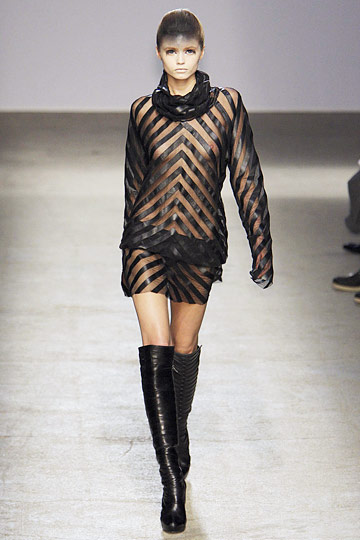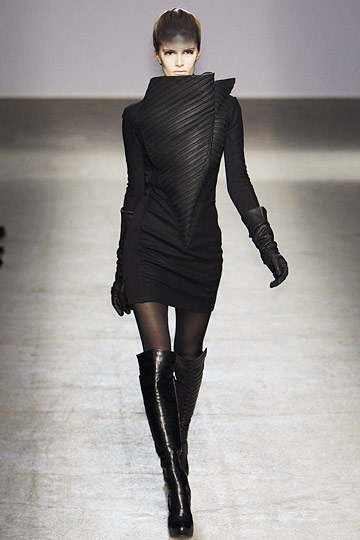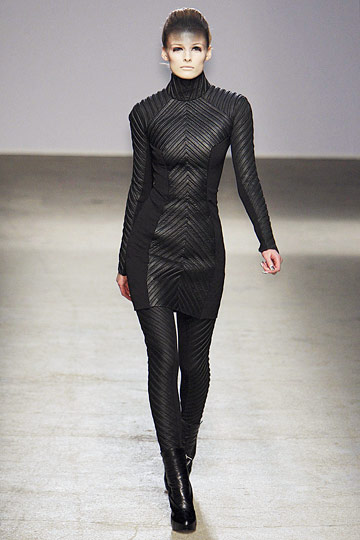 Day Trip!
March 24, 2010
Guess where I am?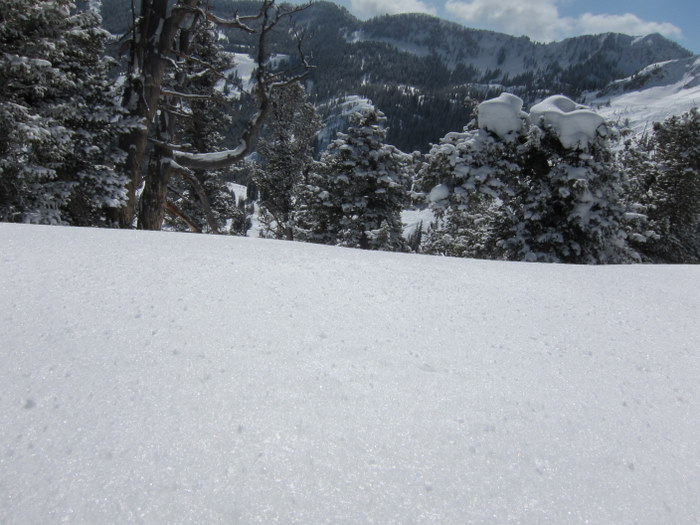 Hint - Incredible views


Hint - Untracked backcountry lines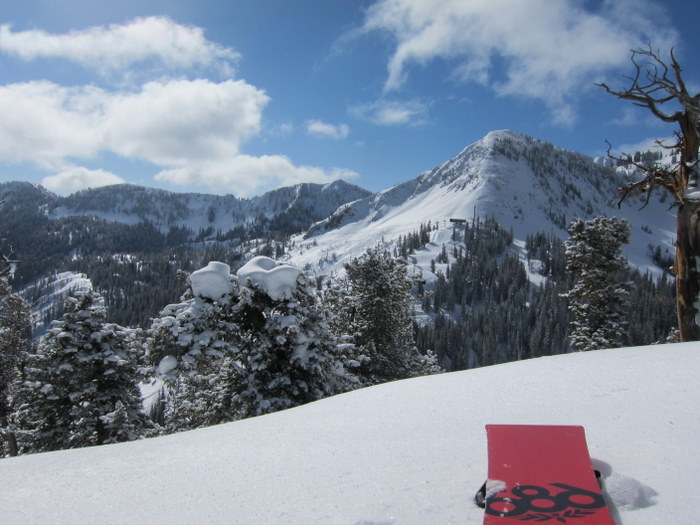 Hint - Steep chutes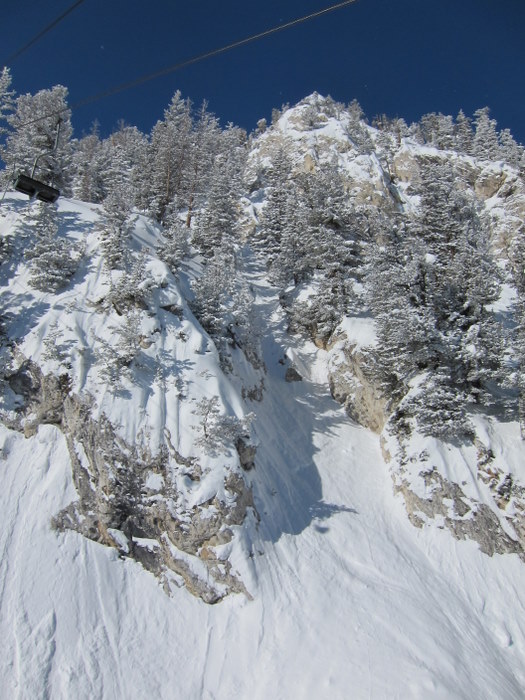 Hint-Out of place knuckle draggers...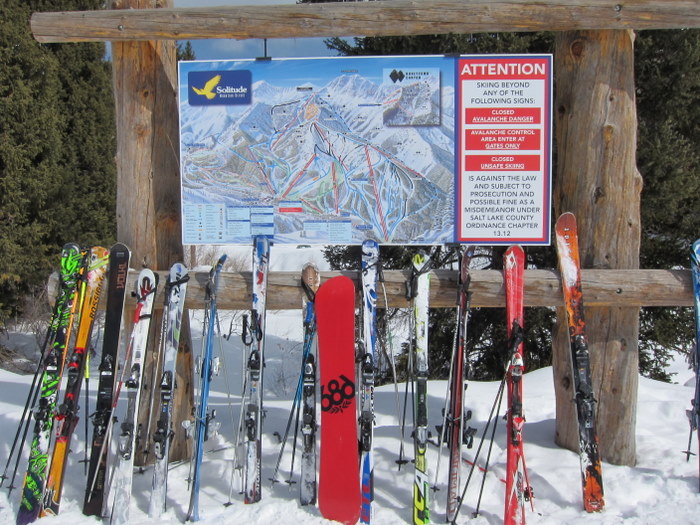 Yeah, I'm in Utah at Solitude for Transworld's Annual Industry Snow Conference. It's been close to 20 years since they started this conference. (Yes, I've been to all but the first two) Check the list of who's here.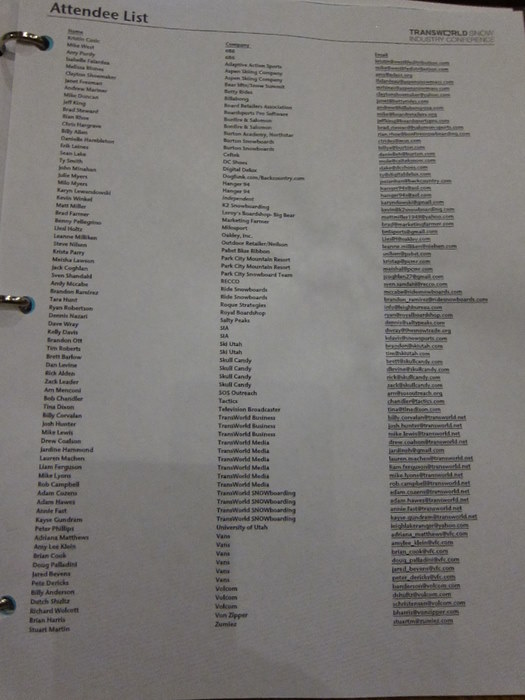 It's a tight group of heads. We're here to talk about happenings in the shred industry as well as listen to some speakers. Wow, I've never heard of this Social Networking thing. They say it's gonna be huge. Maybe I better listen…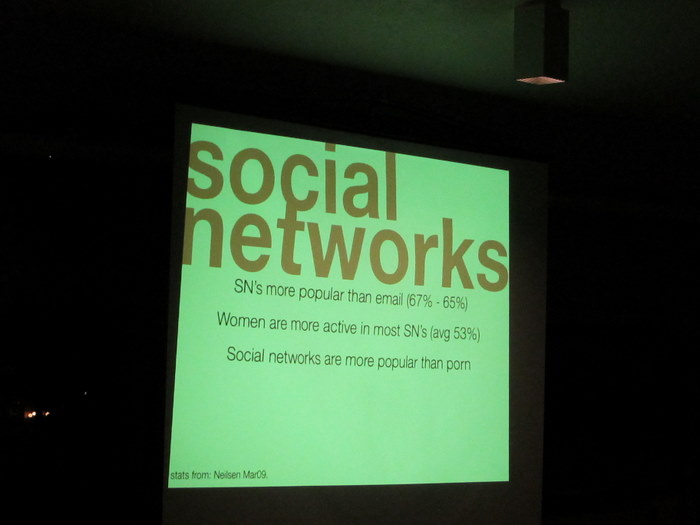 One of the highlights was this one economist dude that really put things in perspective. Besides the fact we're still screwed for the next 2-5 years, there were some interesting facts.


One of the better joints was the retailer round table. All 686 stockists, Milo (Hanger 94), Dennis (Salty Peaks) and Benny (Milo) told it like it was.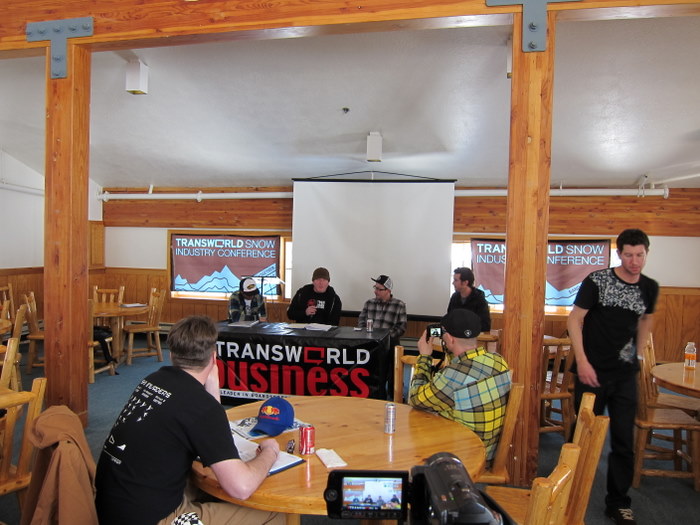 In addition T-Dub had their annual industry awards.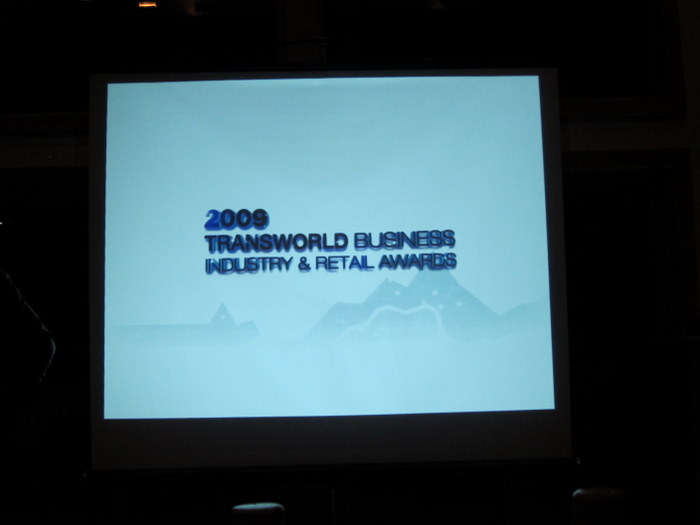 NBC anchor, ex-pro shred, Rob's wife and all around cool chikita, Tina gave Wooly from Volcom one for their core skate line, Stone Age. Congrats.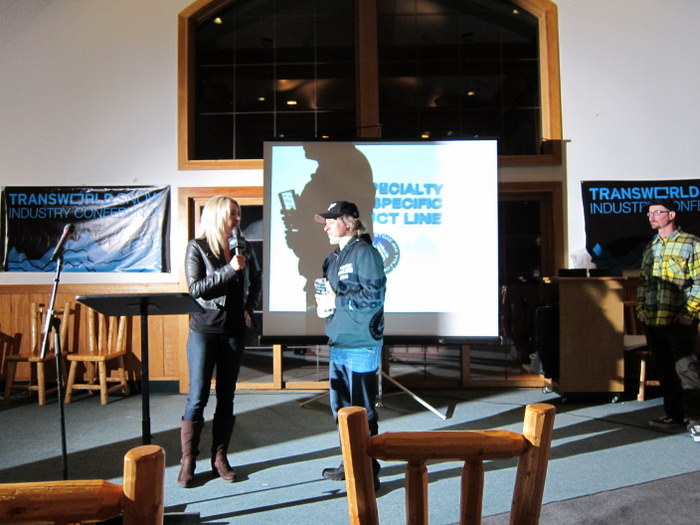 Tina's also liking Stuart's (Zumiez) man hair (but I think Stuart likes it even more)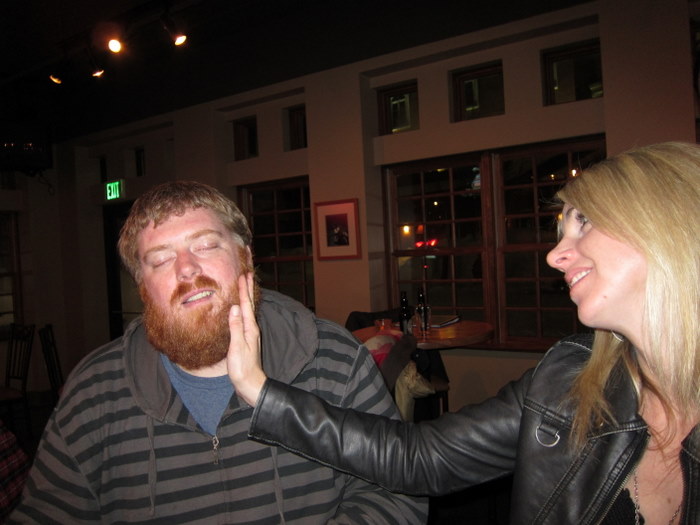 What a way to end this day-trip from LA - PBR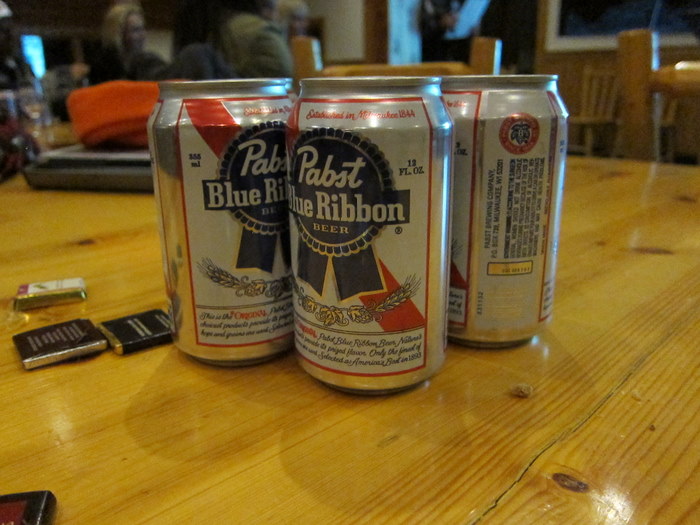 Games,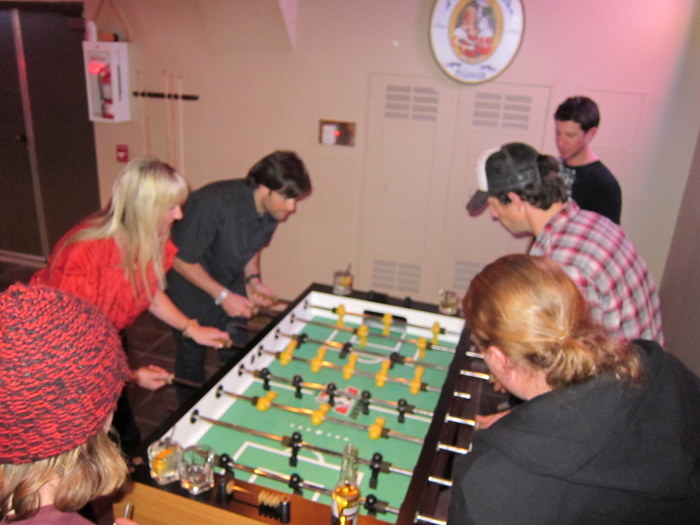 And good times.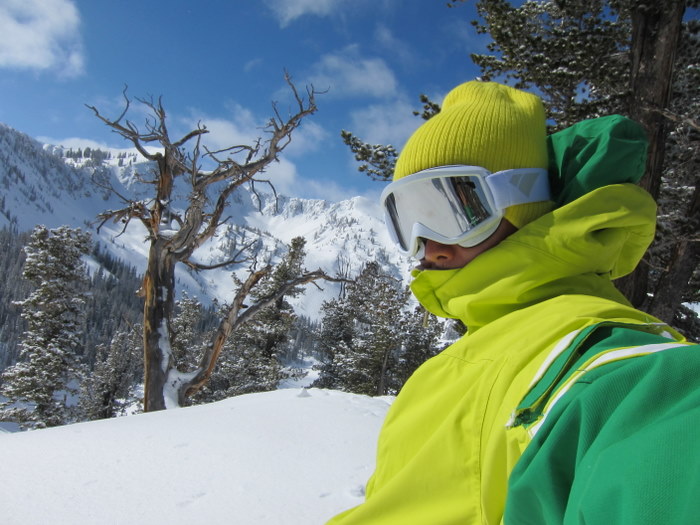 Monocle
March 23, 2010
When it comes to print media, few mags have done a good job in mixing business x culture x design all in one package. Only 3 years old, Monocle out of the UK has done just that. It's a mix between Business Week x GQ x Antenna x Wallpaper. Sounds kinda funky, but it works well for weirdo's like me.


Here's to good health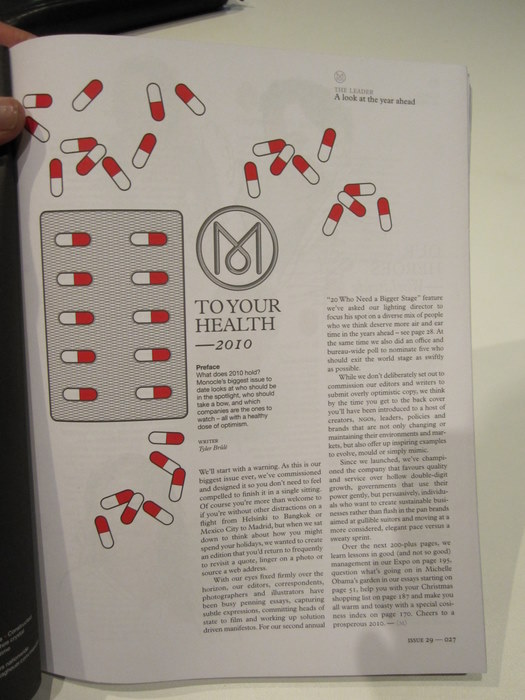 I like their take on getting into the personal lives of business leaders around the globe.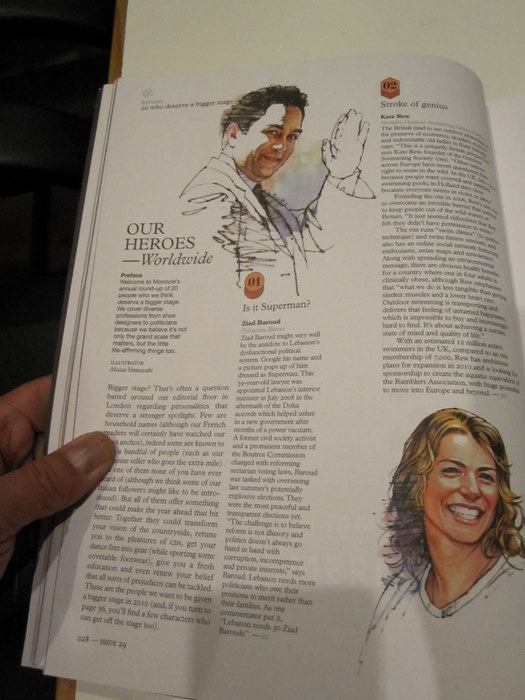 Case in point - Jack Ma of Alibaba. Talk about changing the game. It only shows that anything is possible (and the Chinese seem to make the most of it)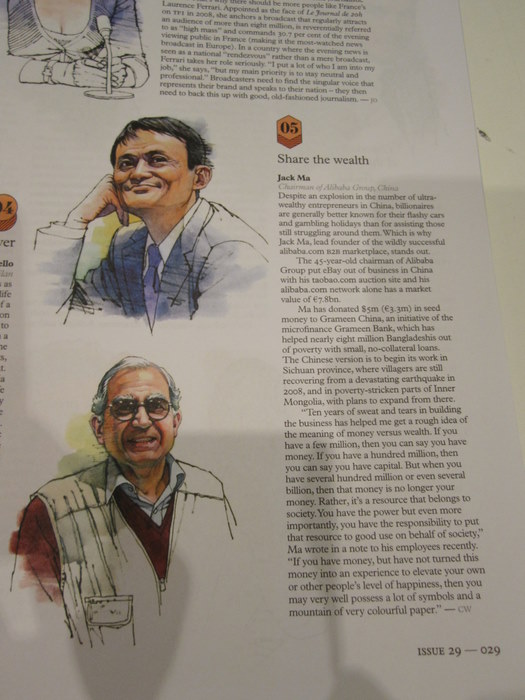 The travel guide to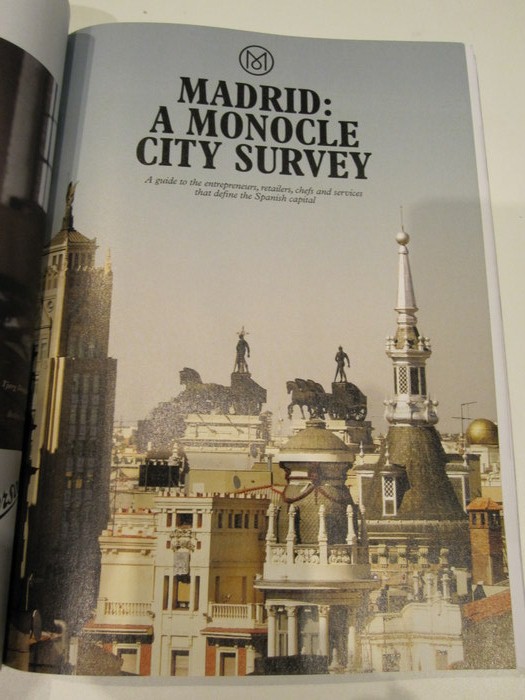 How about some reviews on what to eat, drink and stay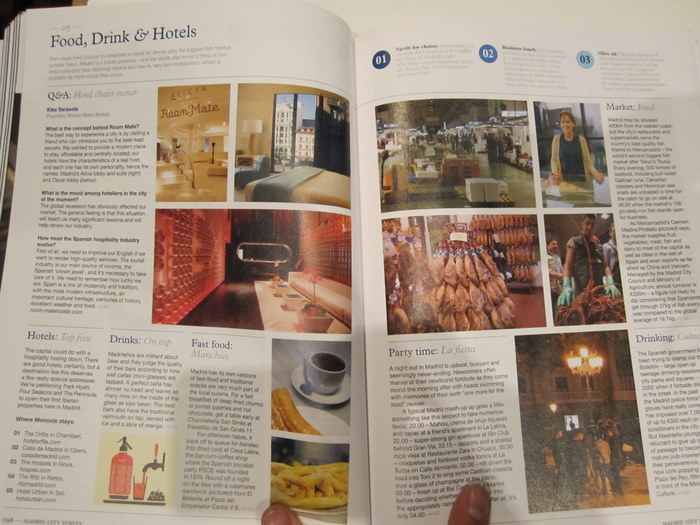 Last year I did a mash on the Munich airport. Monocle also agrees that this joint is off the hook.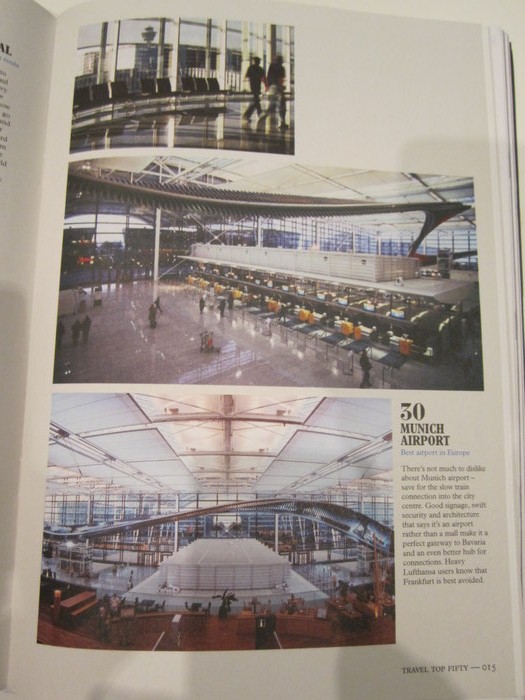 Wallpaper meets Dwell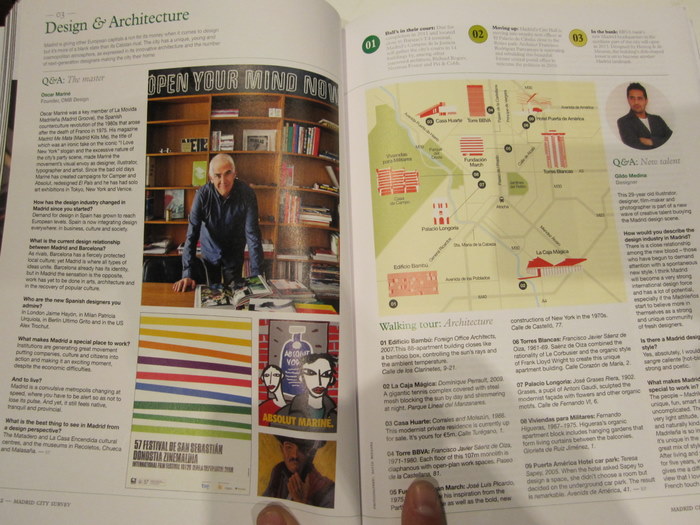 Fashion design Q and A-Check what Stuart from Loewe has to say.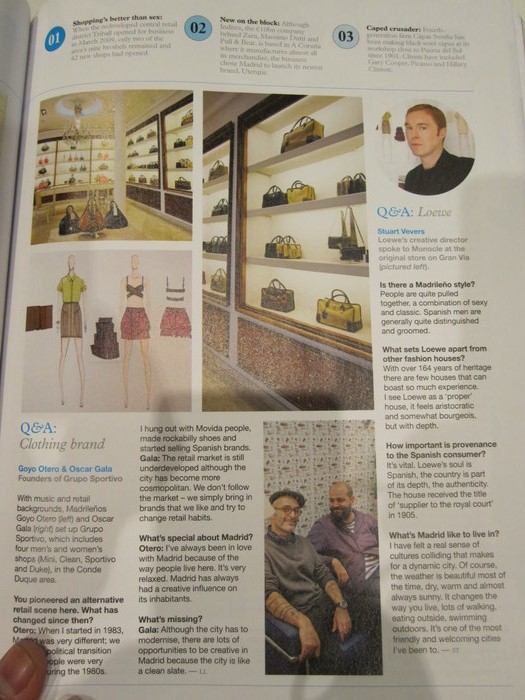 1846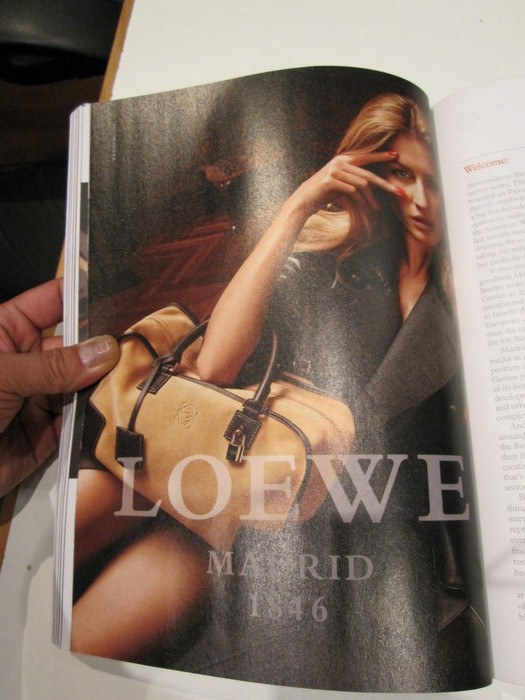 One of my top 10 brands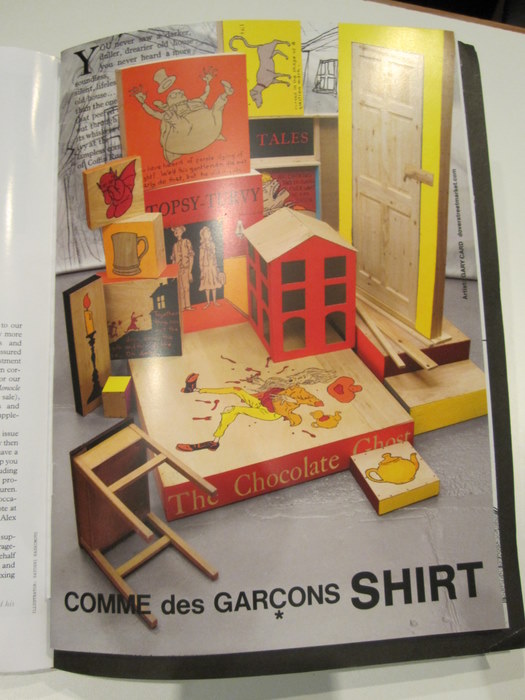 Just like Antenna, they make a frying pan look good.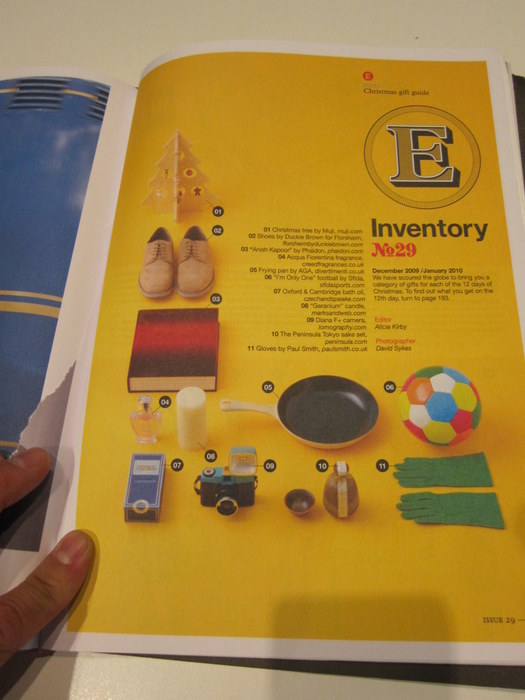 Rising Sun-Part 2
March 22, 2010

Rise and shine, it's a new day and since I've been keeping it mellow at night, I really feel good in the morning. Sorry kids, I don't have time to check out all the stockists Tokyo has to offer. So, you're gonna have to settle for a bunch of randomness instead. I'm hungry so the best place to get some fast eats is the local 7-Eleven. I love rice balls.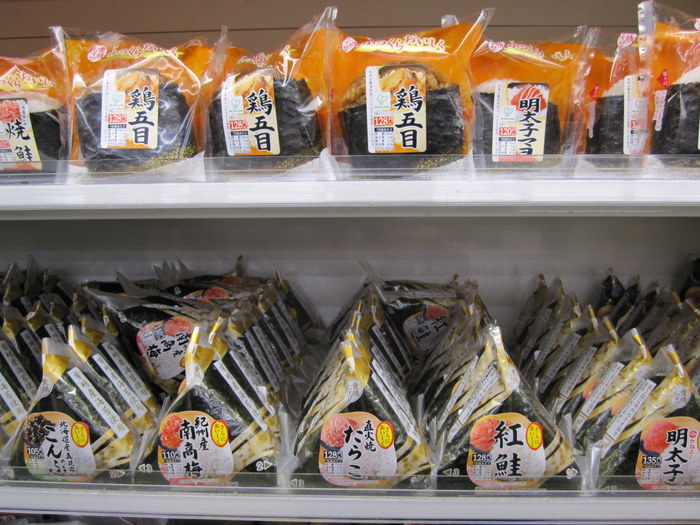 Japanese print is considered the crème de le crème. From lifestyle mags like "Relax," to Cali beach style like "Fine," and to girly-girl ones like "Classy."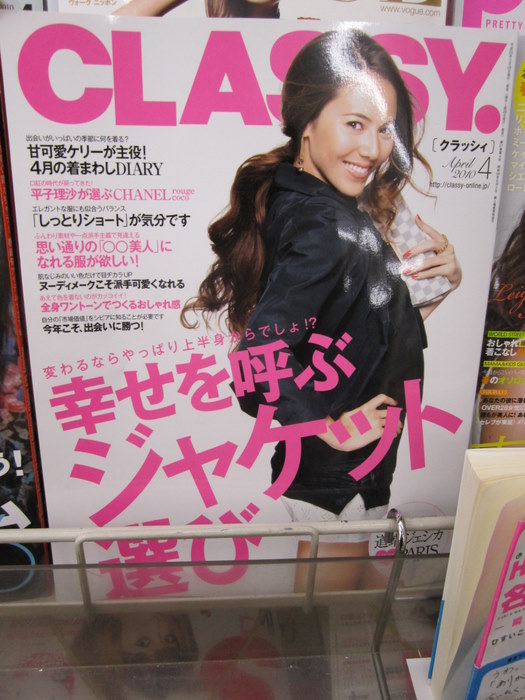 And on to the opposite spectrum like…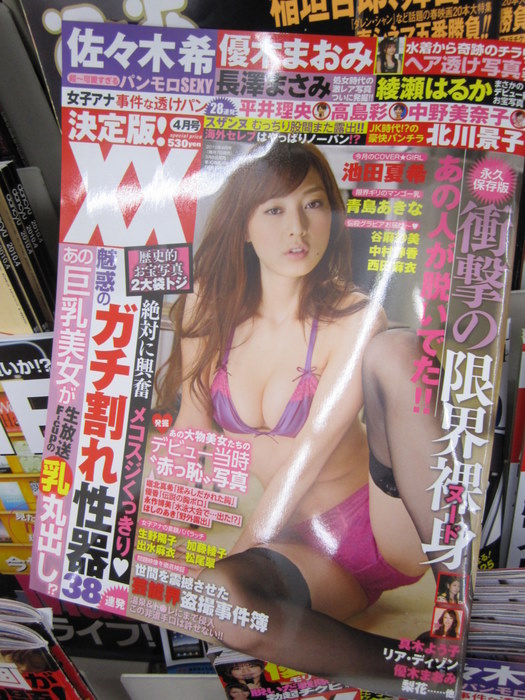 Down the street from my joint, I checked in with my friend's Lalaka and Gin (and their new little one). Hello little one.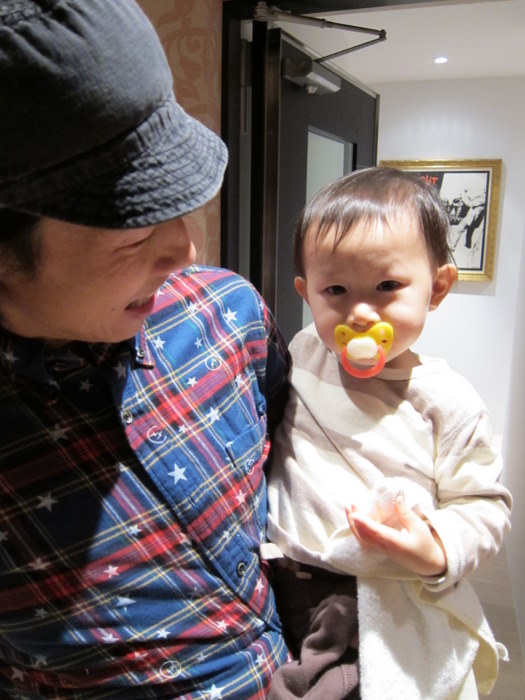 They just finished building their brand new custom fortress. (It's really their home, but if you could see what I see, it is a fortress with all the bells and whistles) Depending what mood you're in, these babies can turn on lights, change the temps, open roofs, all with a simple touch or voice command!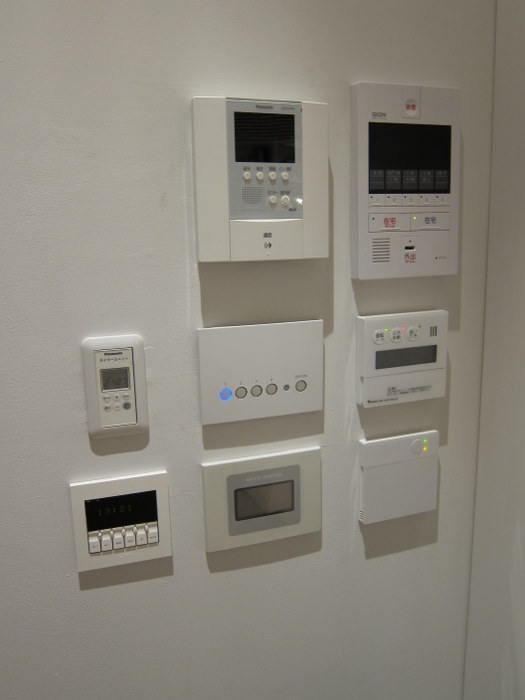 The heart of the home is the kitchen. Next to this is the dining room with some subtle simple touches. (BTW, everything you see here is imported from Paris)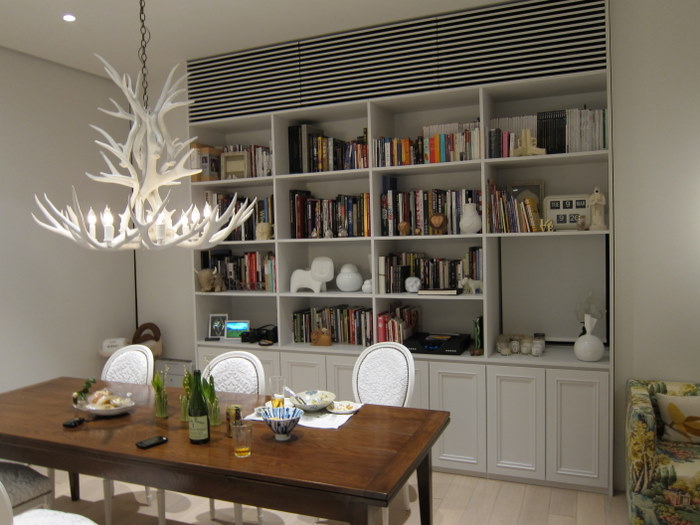 I'll spare you the details of the rest, but I have to show you the "man cave" in the basement of the house. Home theater, music room and a good place to do whatever.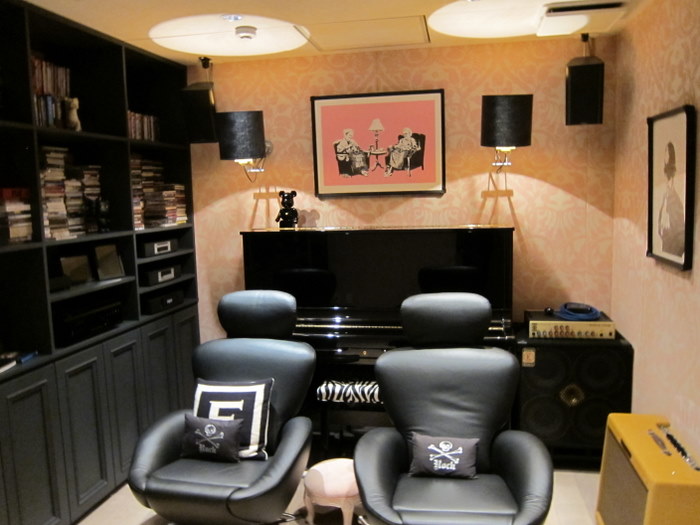 What a pair, Bearbrick and Banksy.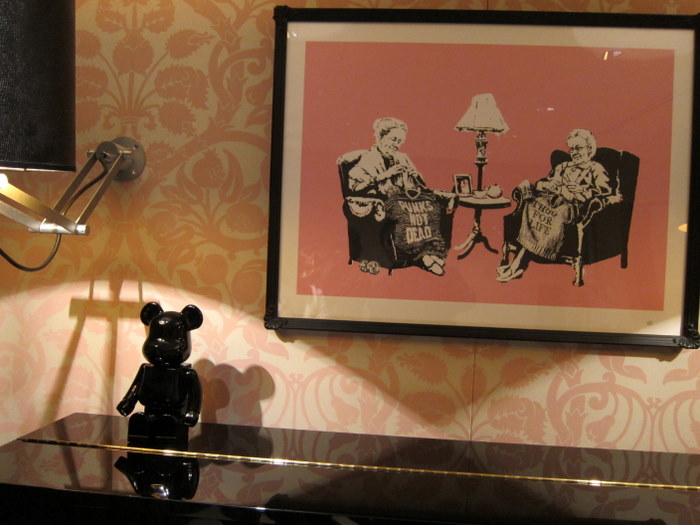 Jam time.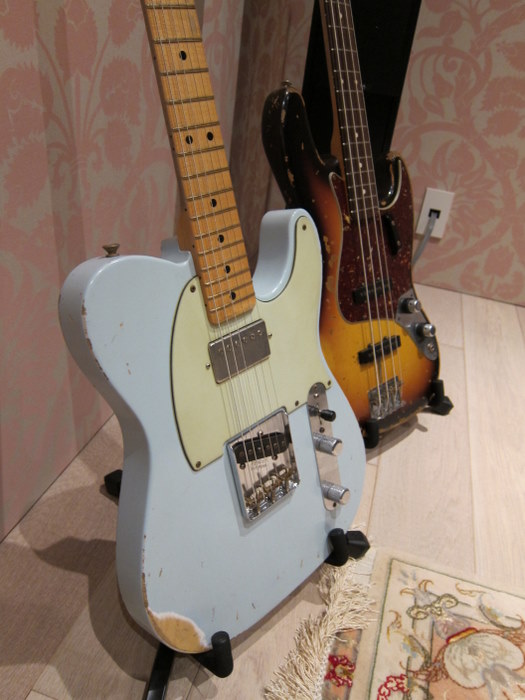 Thanks guys, now I'm gonna take the train to Harajaku.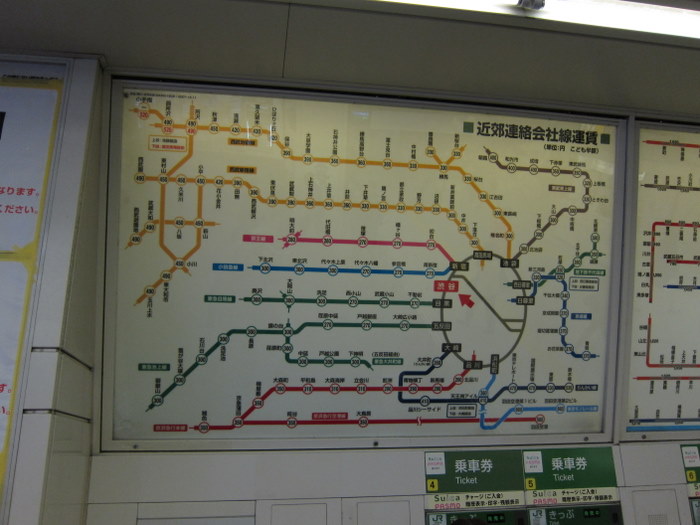 Japan's known for a lot of unique things. Nowhere else in the world will you see vending machines like this. Looks simple enough, but they make it look so good. Hot, cold, luke warm, you name it.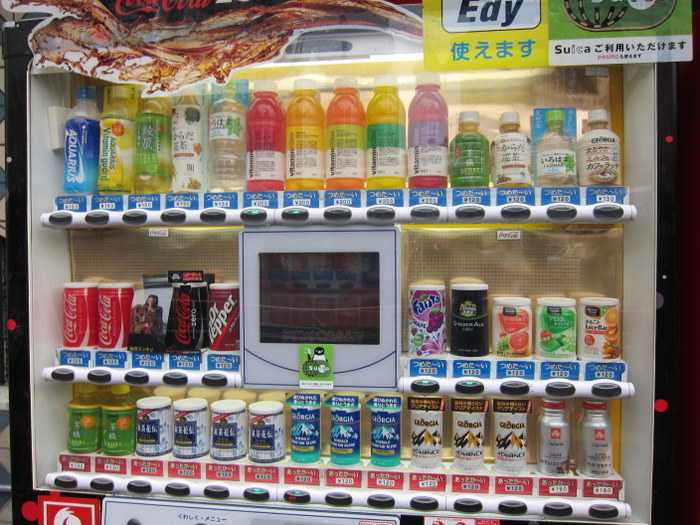 No smoking for me, but they have just about everything you need here.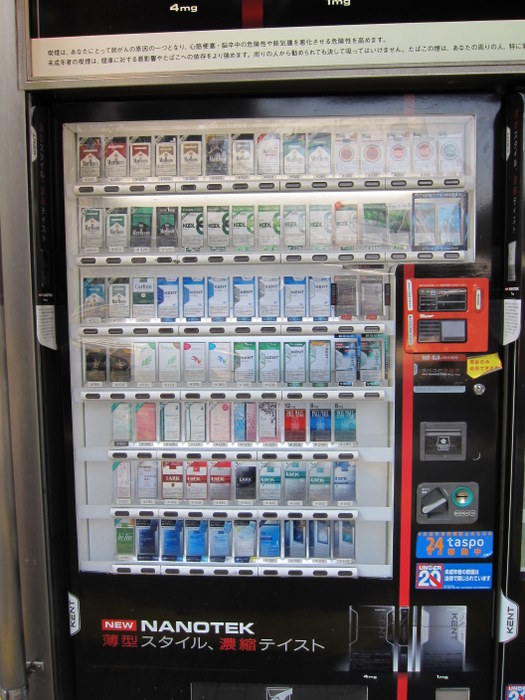 Say what? I don't think they have these in Bali?!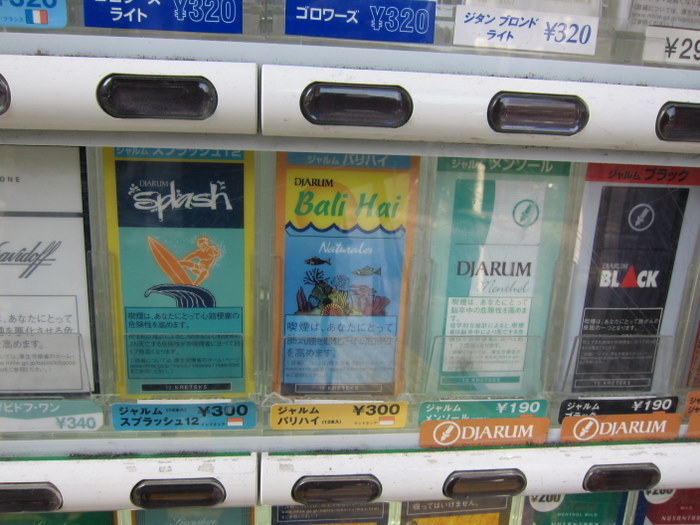 Black and Turq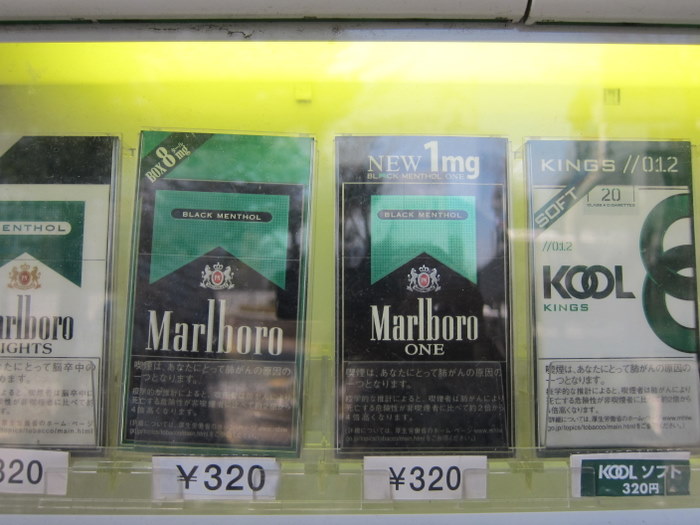 Speaking about vending machines, I had to stop in and buy a coupon…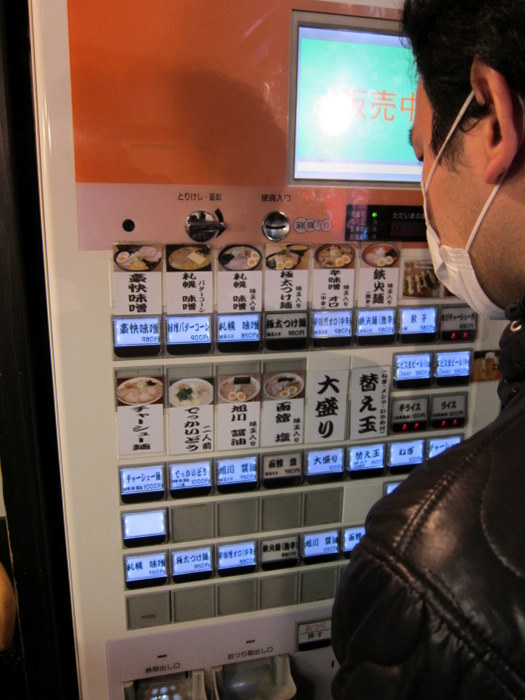 …for some RAMEN! (Slurrrrrrpn Japanese style)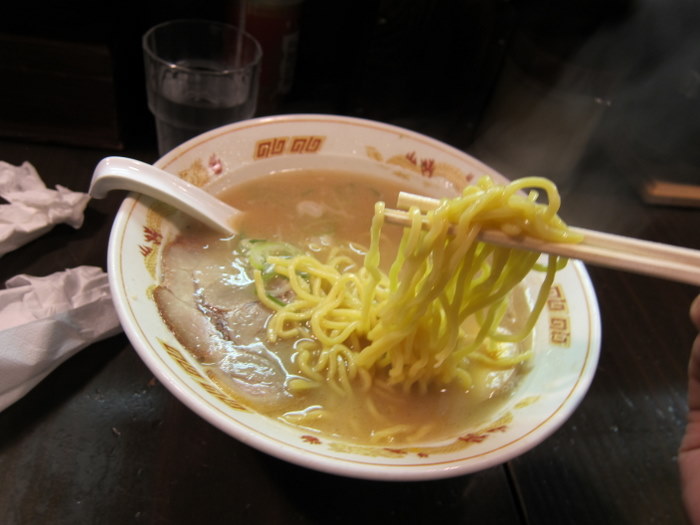 More on the machine tip, besides Pachinko, arcades are E V E R Y W H E R E. Interactive Taiko style drums anyone?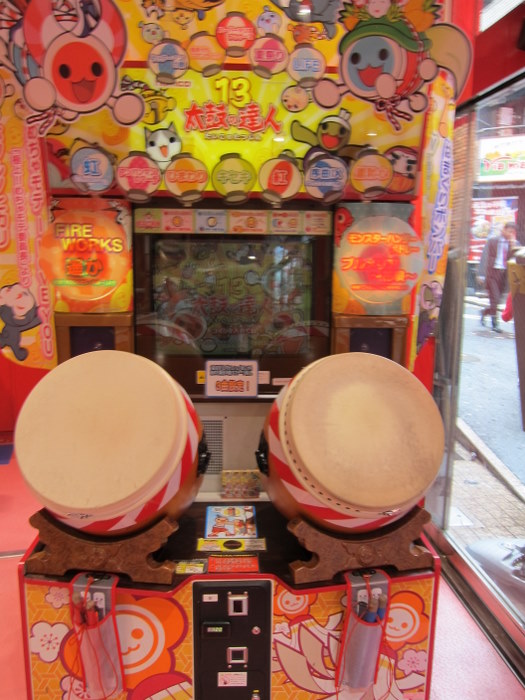 Photo booths are also rampant in the arcades, however I don't know if this is a good example for young girls. Oh well...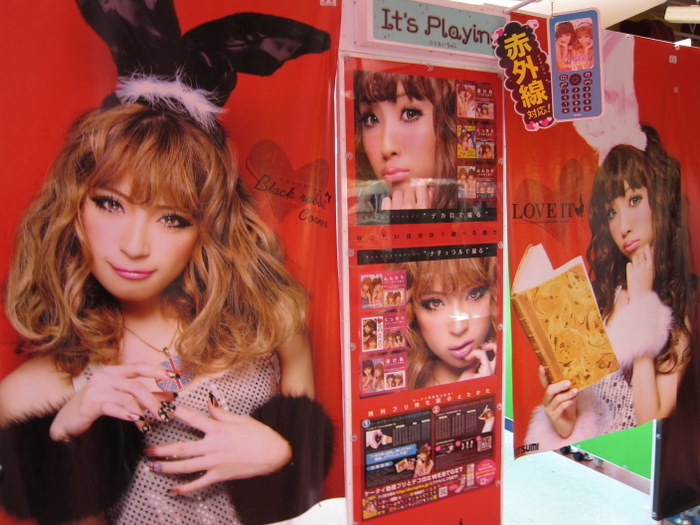 Downtown Shibuya - Red light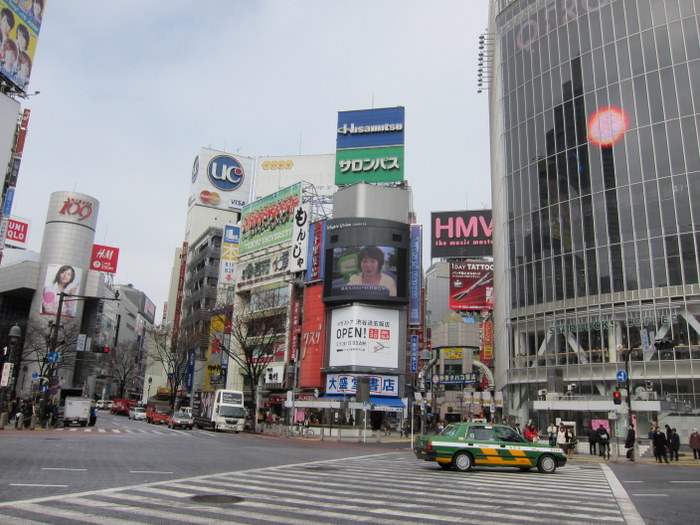 Downtown Shibuya - Green light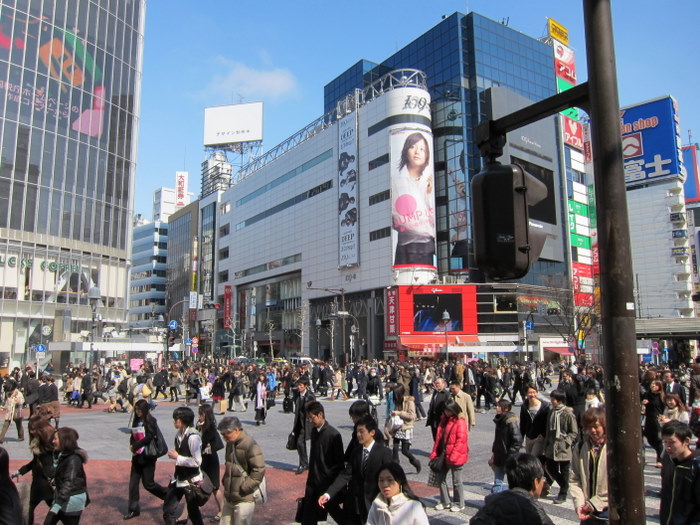 Lights, camera, action.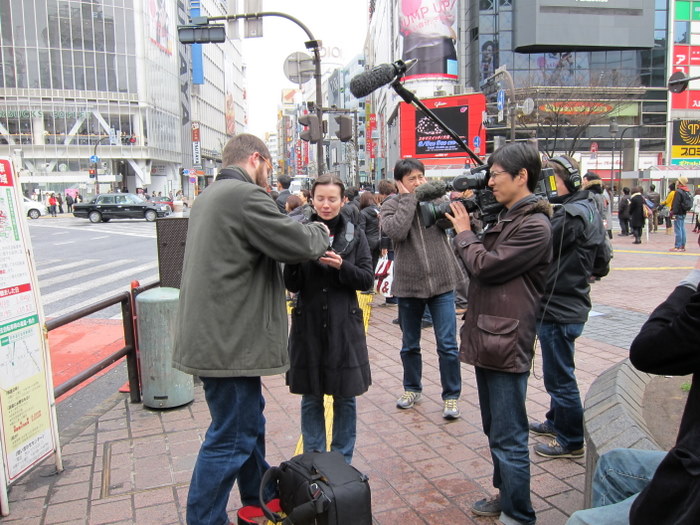 Look familiar?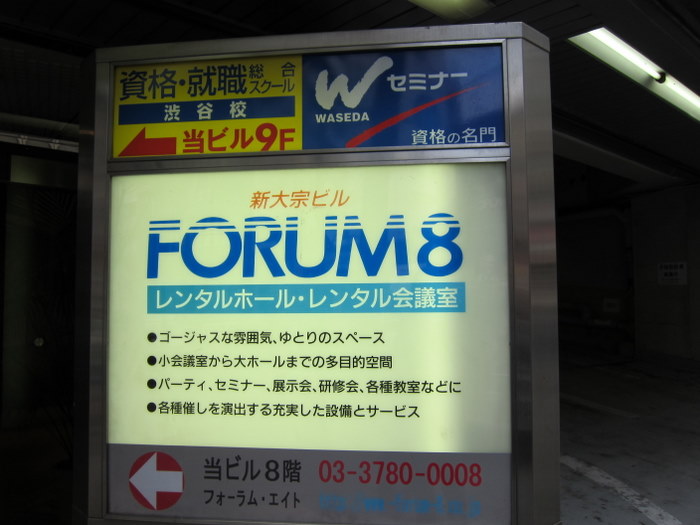 Coming soon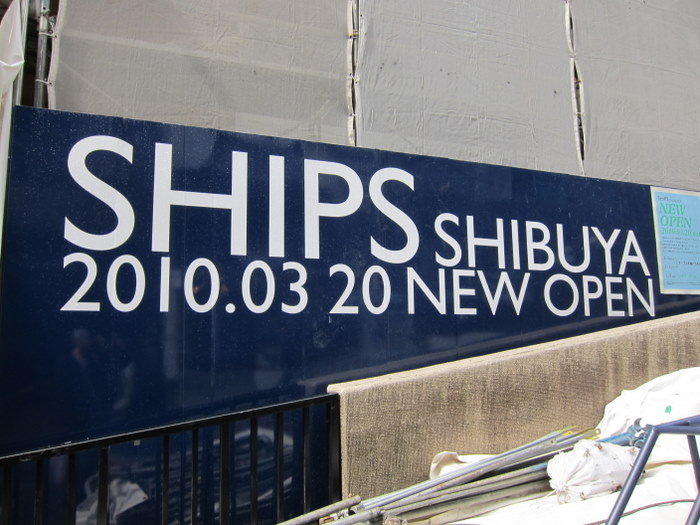 Going home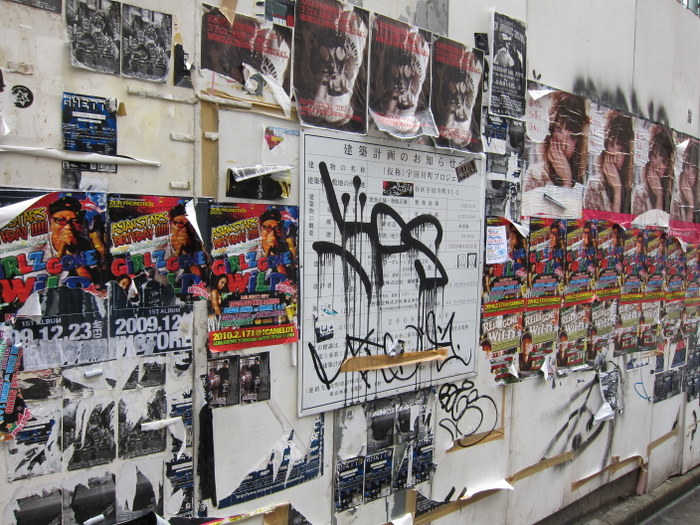 Rising Sun - Part 1
March 19, 2010
Not even a week and I'm on a roll. Three countries down and one more to go. I saved the best for last. Words cannot say enough about how this country has influenced me. Not only is my family from here, but it's the reason I was able to start my thing. Yes, LA is the heart, but the land of the Rising Sun has the legs that gave me the chance. I won't go into too many details, but the name and numbers of what I do originated from my late grandmother. In addition to the science of mathematics and the support from my first distributor, the rest is history. As I only have two days here, I want to head to this special 800+ year old temple that my mom tells me I need to go to.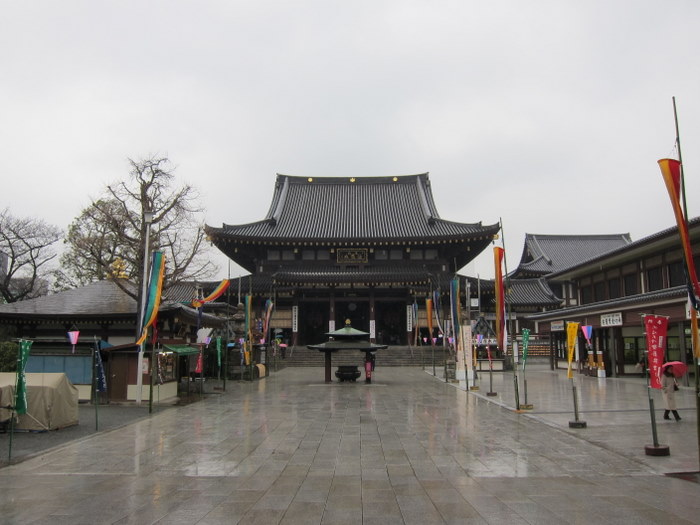 The guards of the temple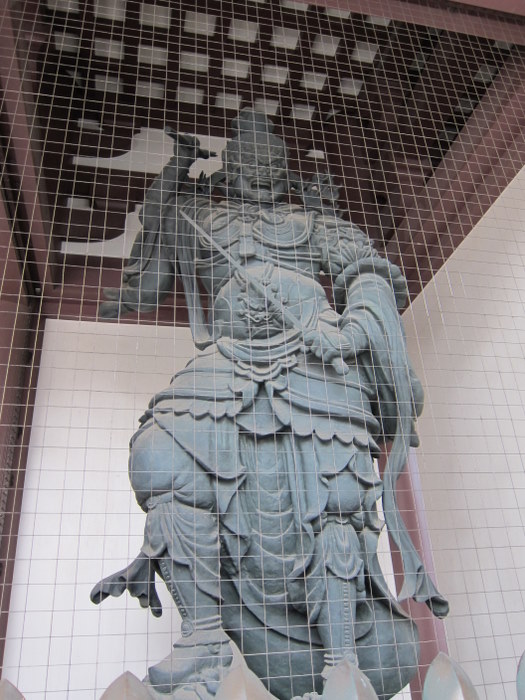 Although I don't officially practice one religion, my origins come from Buddhism. Before you enter the temple, you must clean yourself of any impurities.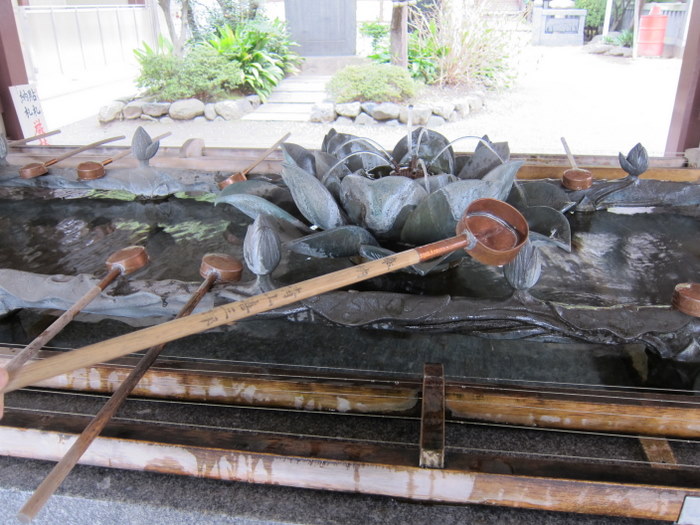 The smoke around your body protects you.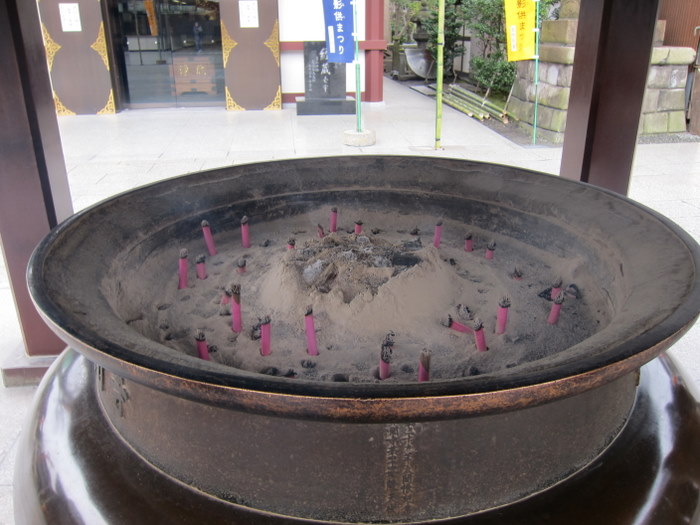 Pray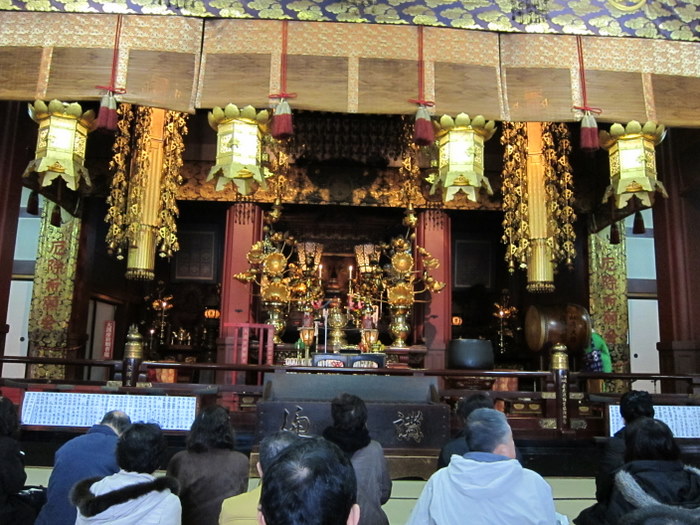 On the way out of Kawasaki, I can't help but notice all the goodies at the shops. Odangos are soooo tasty.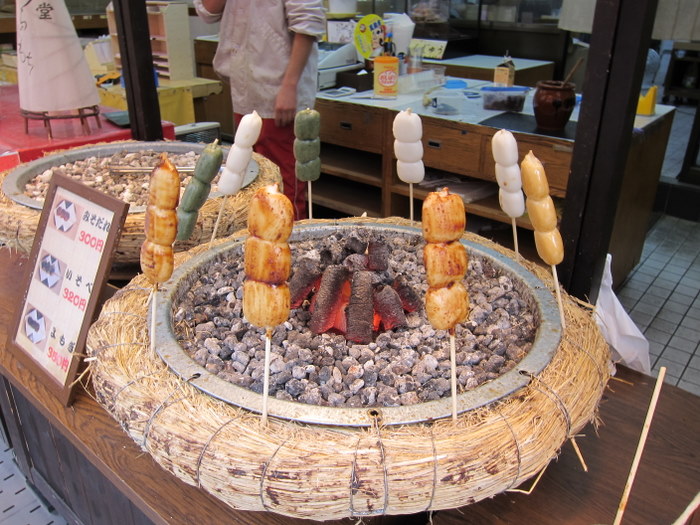 This area is known for these taffy-like deserts. Special chefs are famous for "chopping" the candies apart.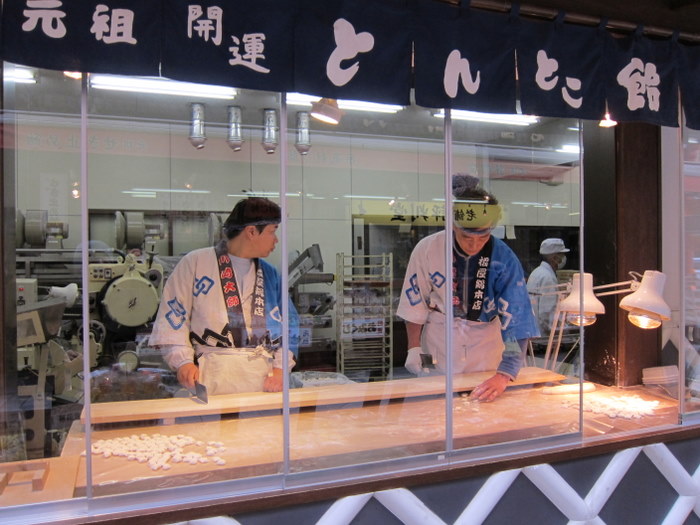 So special they even have mannequins dressed like the real thing! Only in Japan.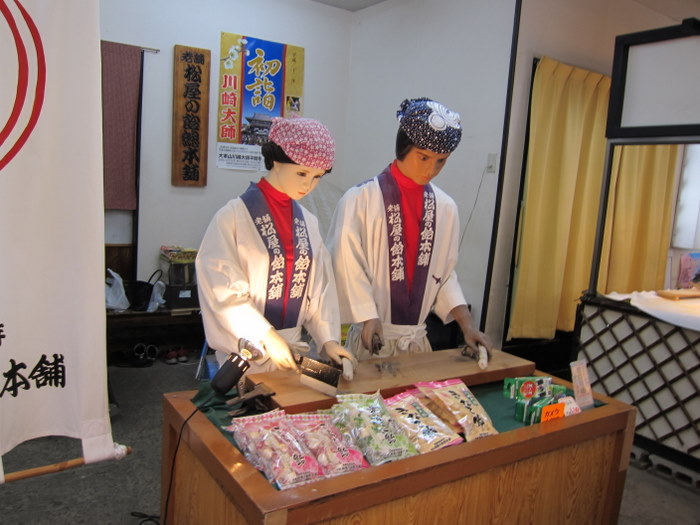 Tasty!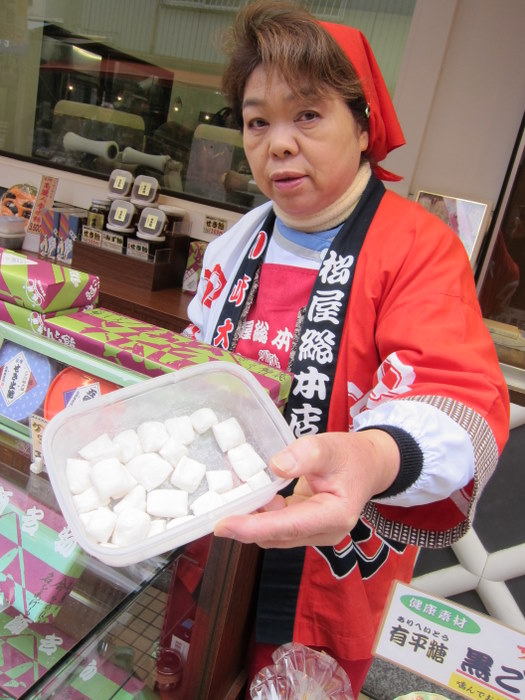 I'm sure you've seen these before, but it is Japanese tradition to get one of these dolls and fill in one eye, make a wish and work towards that goal. Once you accomplish that goal, you can fill in the other eye. I have lots to accomplish so I better get a few.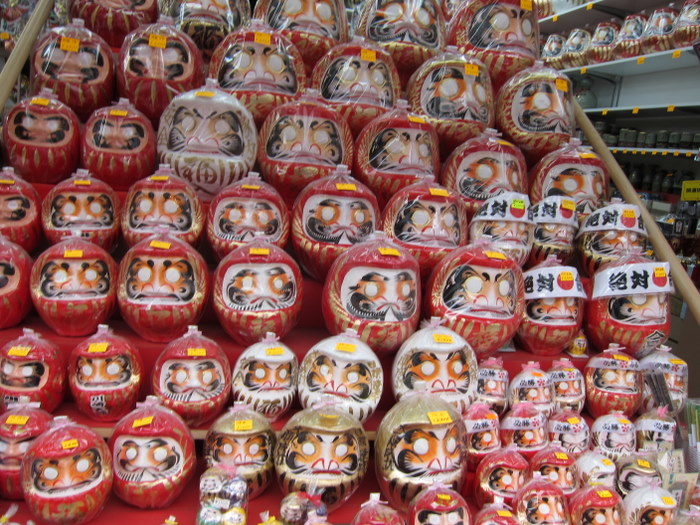 Off to meet my distributors all the way across town in Chigasaki. Work, work, work…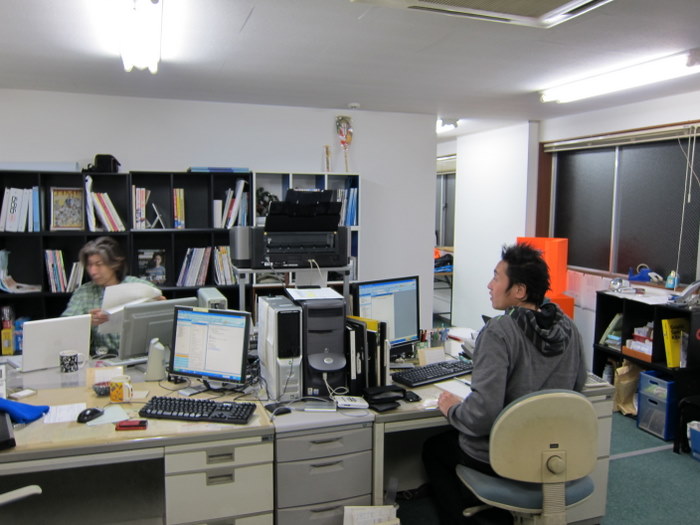 Yes, you have time to smile Takashi.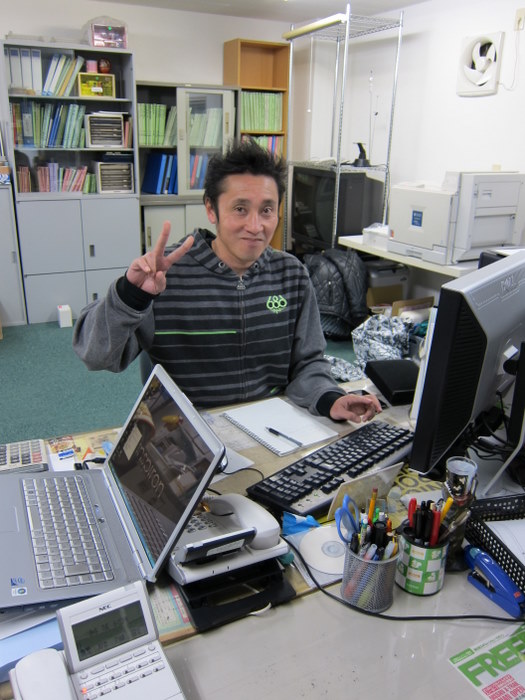 In Japan, they are still into bright colors for the Winter market. We make special goods just for them.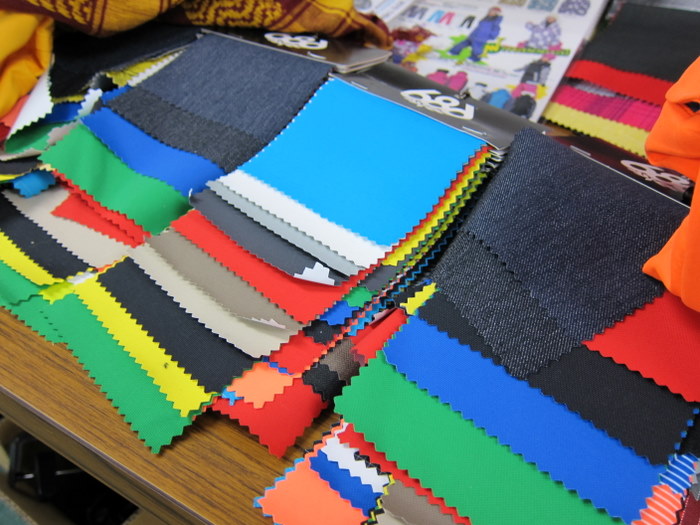 The other Special of the Special.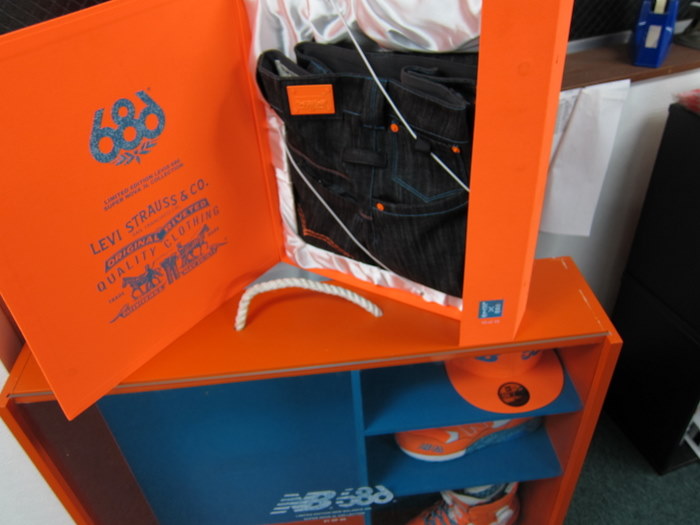 Gotta get back to Shibuya and get ready to catch my friends. One of our past employees is now working for the Miss Universe Japan organization. When she asked if I wanted to come out and meet the girls, I didn't have to think about it for that long. The shitty thing is that I try to squeeze in too many things in one day, so I missed the show, but I made it to the after party.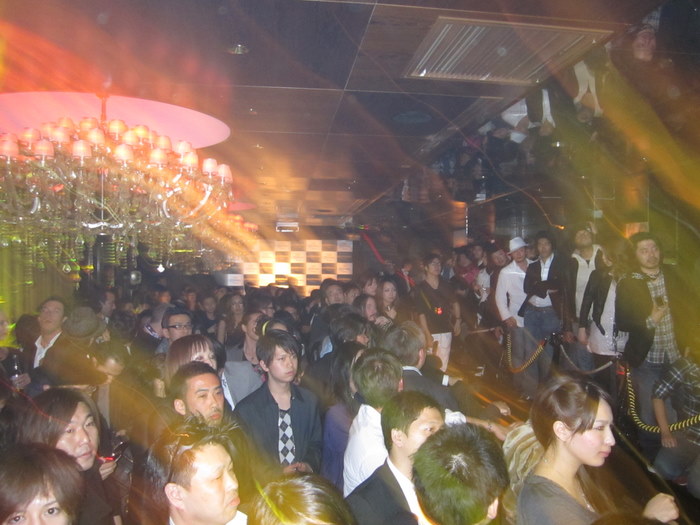 Japanese girls have changed a bit. They actually have curves now. Well...Hello.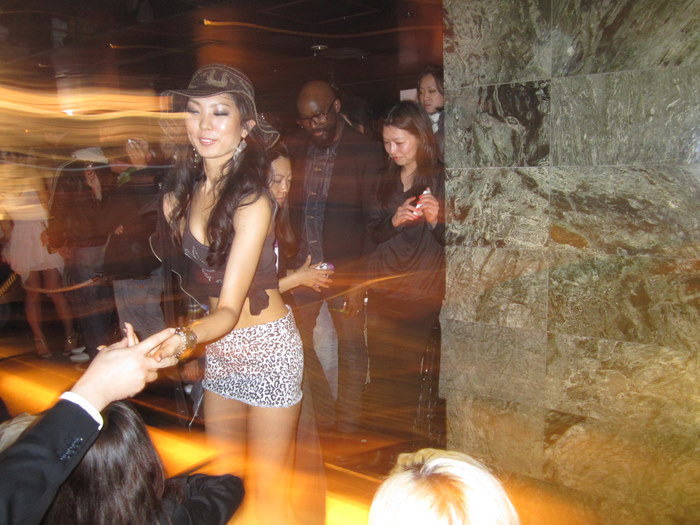 Not these guys when it comes to freaking out and having fun.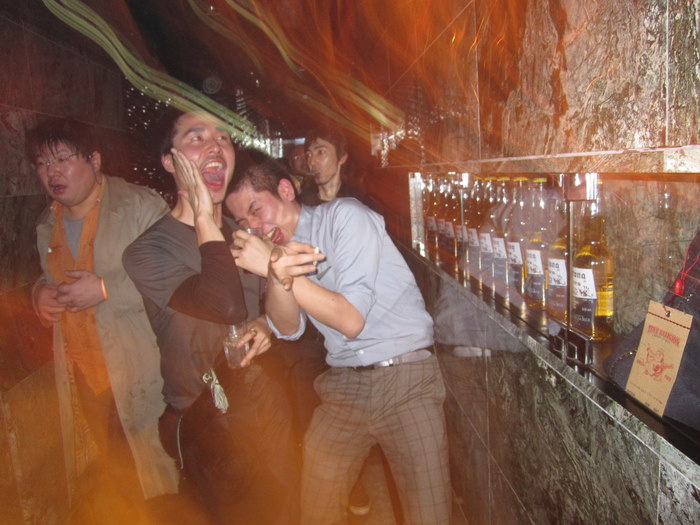 I'm out. Time to get a few hours of sleep. This is my place in Shibuya.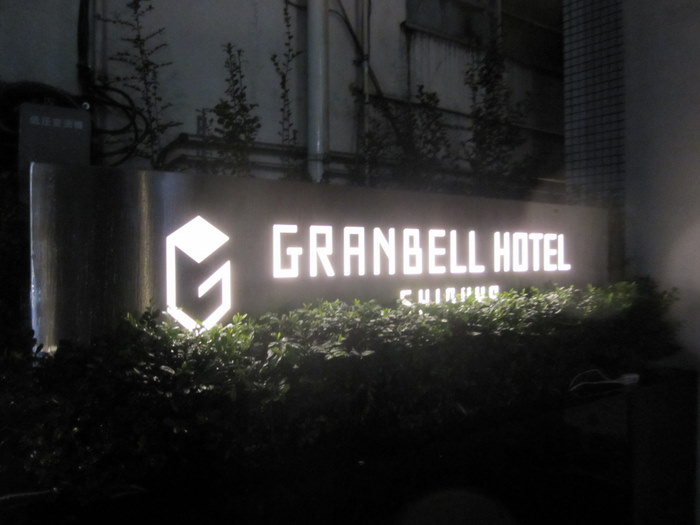 Contemporary & Clean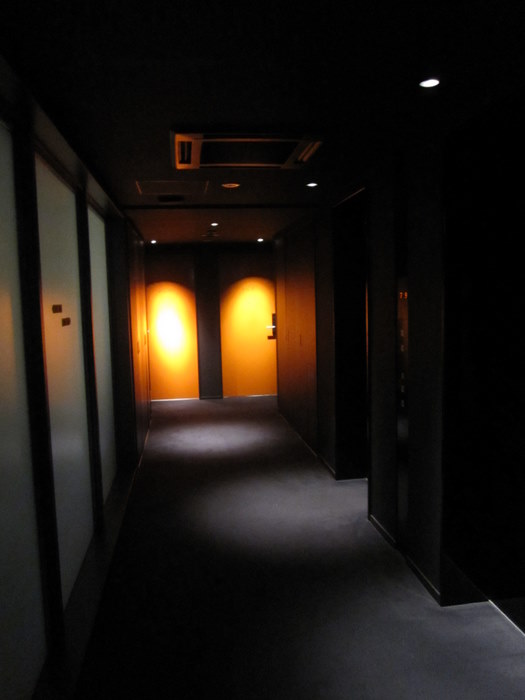 Nighty night.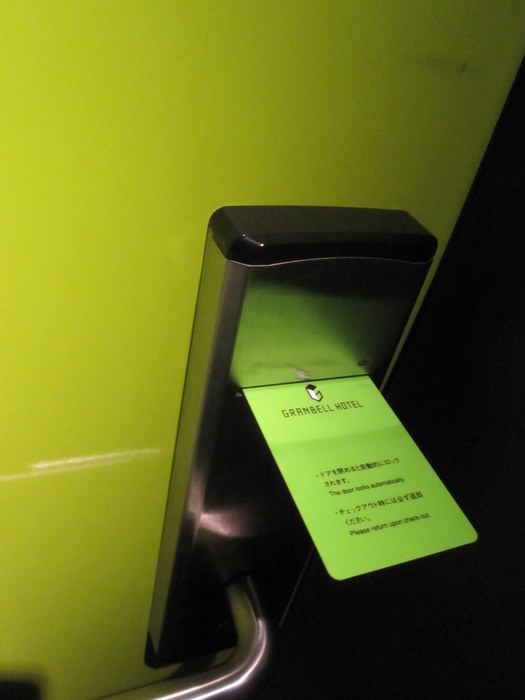 The Land They Call…
March 18, 2010
It's only about 24 hours away from LA (and only 4 hours from Beijing), but of all the places that I WANT to go to, Bali in Indonesia is at the top of my list. Call it what you will, but I call it a place to chill, as well as get some side work done. Since I'm only here for a few hours, I gotta get cracking. As much as I want to go in the water and catch a few waves, the only time I have is to take this picture and imagine what it would be like.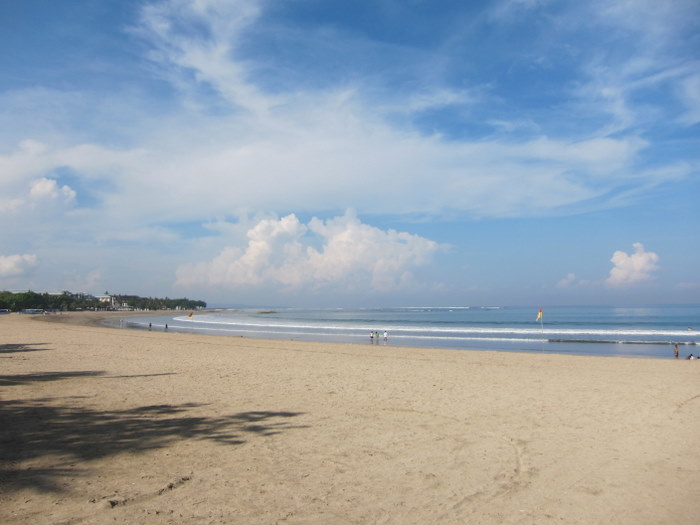 Respect the respect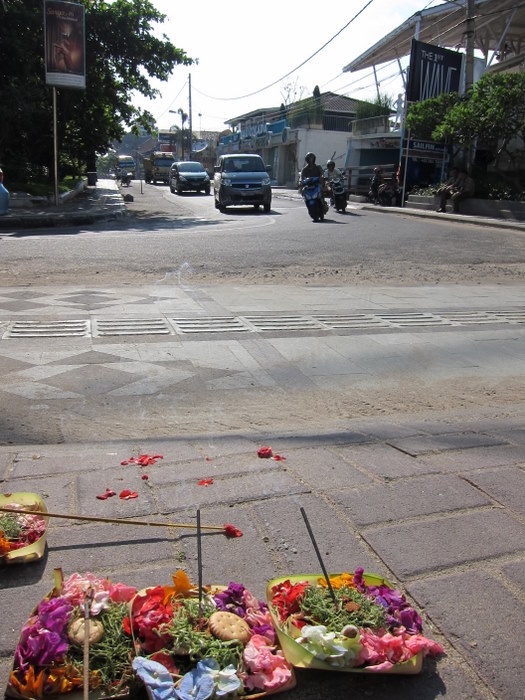 The tools of the trade Mie Goreng and Bintang.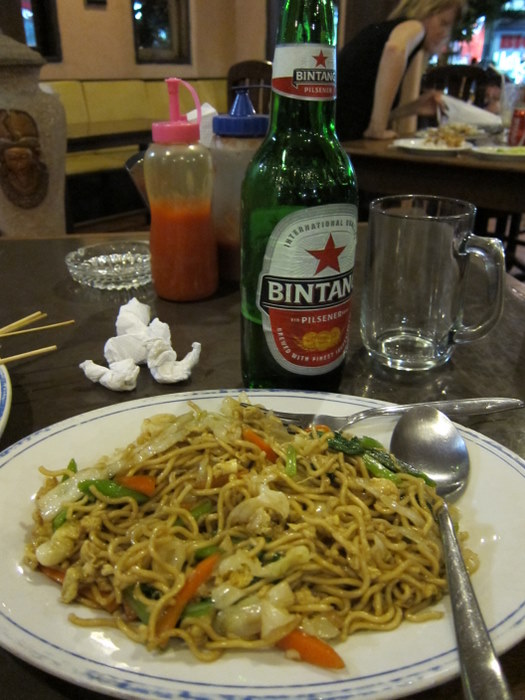 Besides Architecture, I'm really into furniture. I like to design my own. Case in point.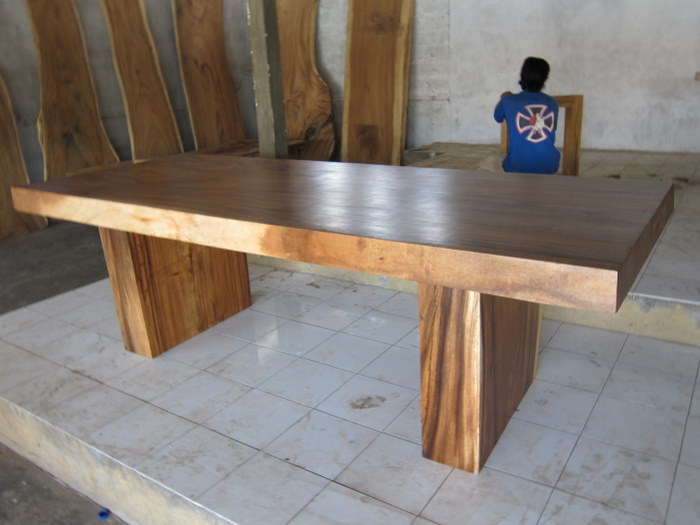 This is something I dreamed about and man, did it take some time to make. From the bottom…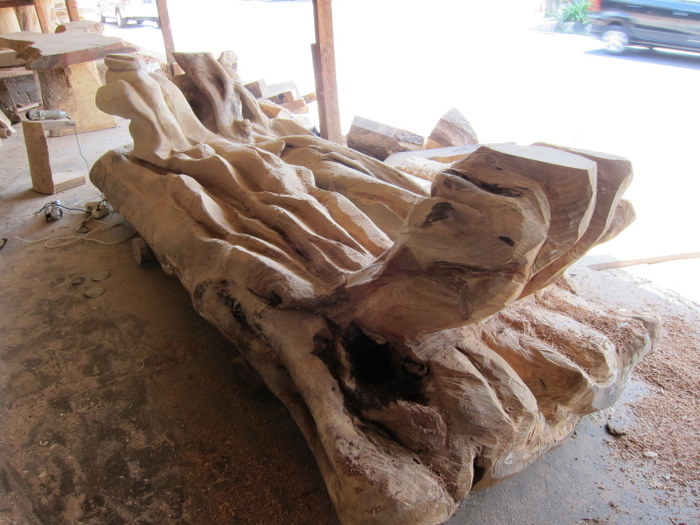 …to the top.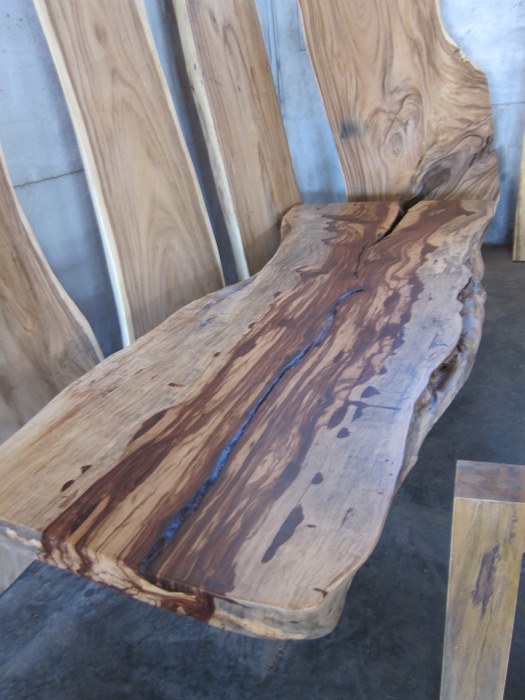 Don't ask me why, but bamboo is the fastest growing plant on earth. There's a million uses for it and I'm gonna find one way to use it, my way.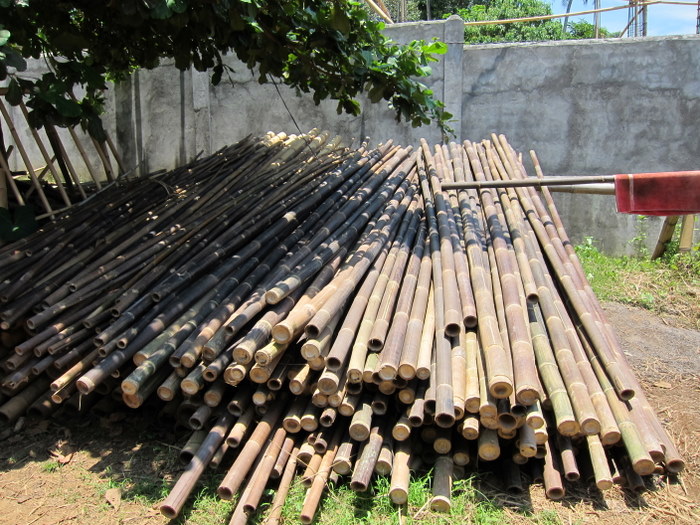 This is one of the reasons I love this place.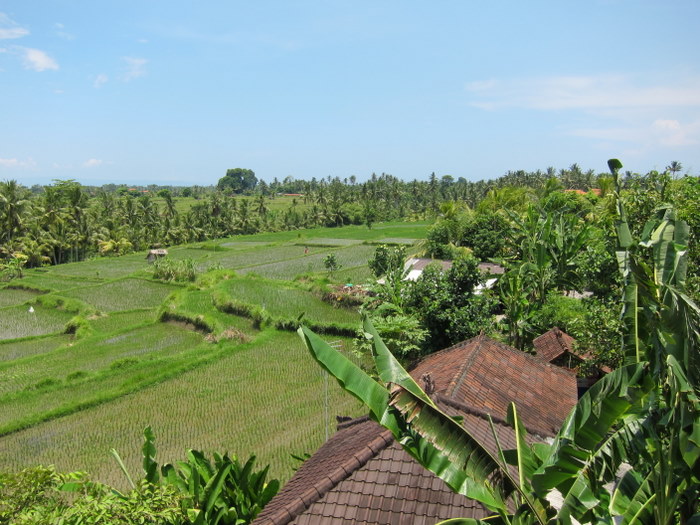 This is the other.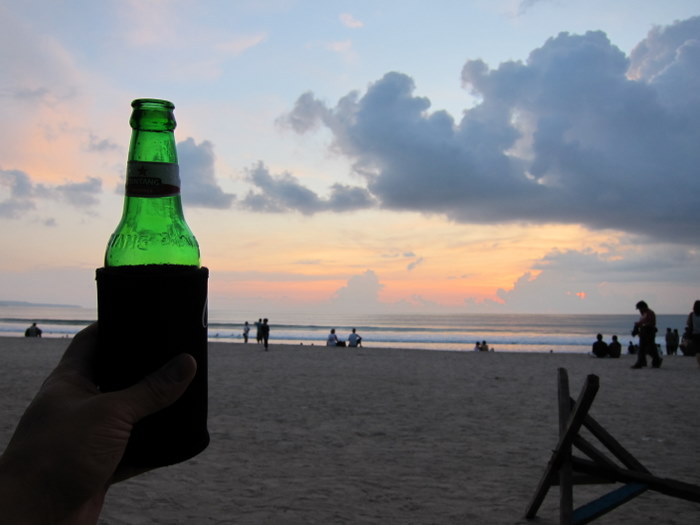 Beijing-People & Places
March 17th, 2010
The thing about Beijing is that it is absolutely H-U-G-E. I mean it takes literally an hour to go to each section of the city cuz of all the traffic.


With Hong Kong, Shenzen and Shanghai, you can clearly see the New mixing with the Old. Maybe it's me, but while in Beijing, I saw a lot of the NEW. I was blown away with the level of architecture in design. Take for example, this new area. Yes, these are buildings.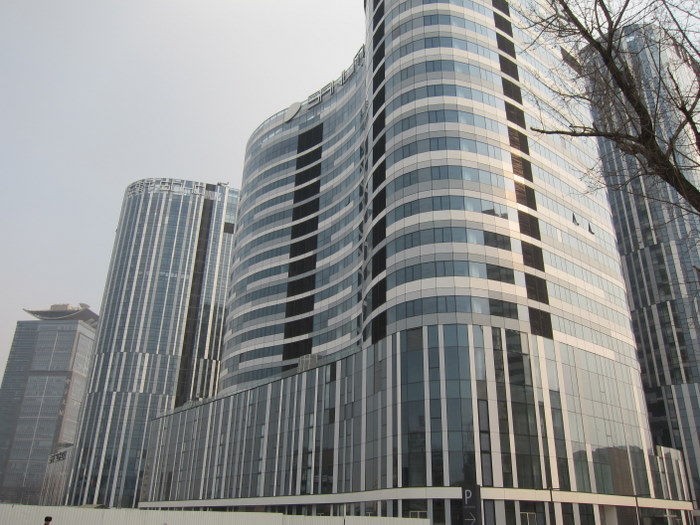 Look straight down this way.


I don't think we have one of these in the states.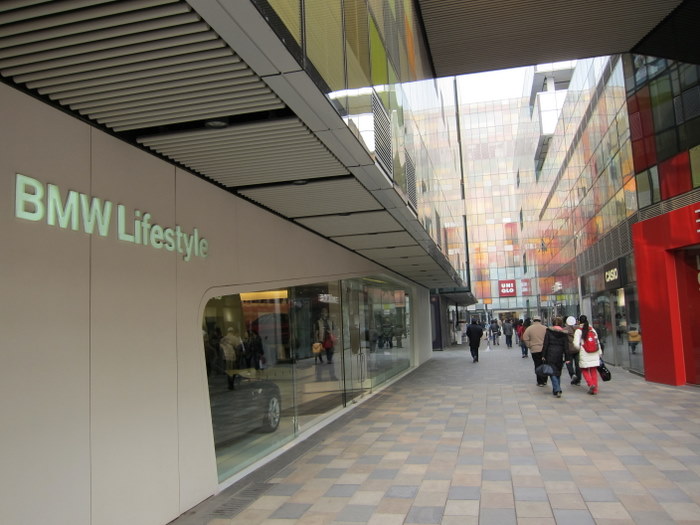 The UNI to the QLO building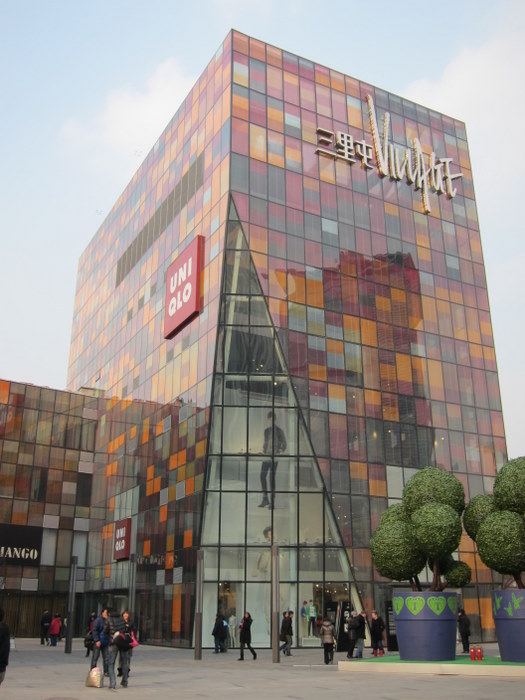 The "Village" and Apple making some sweet love together


The stores are more crowded than LA or NYC put together.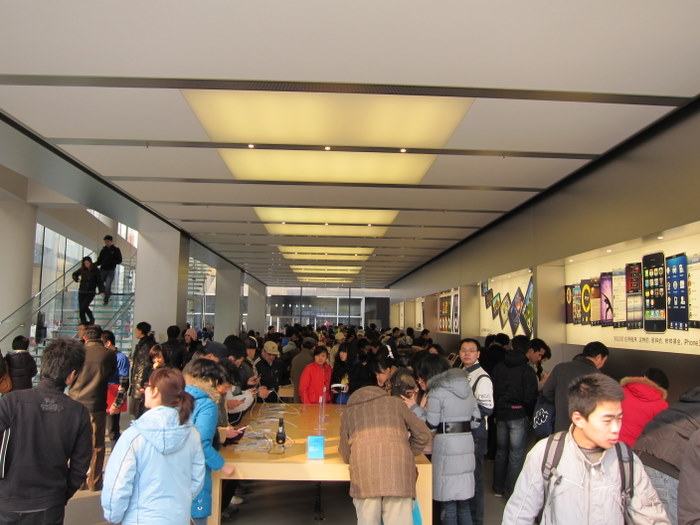 I've been a fan of Adidas for a long time. Lately though, I don't know what the hell they are thinking? From Star Wars to Jet Li? WTF.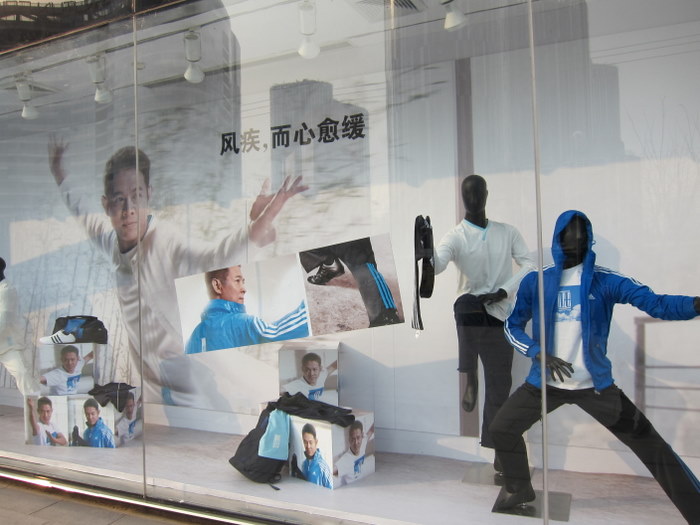 At least they still got Yohji (even though he went BK)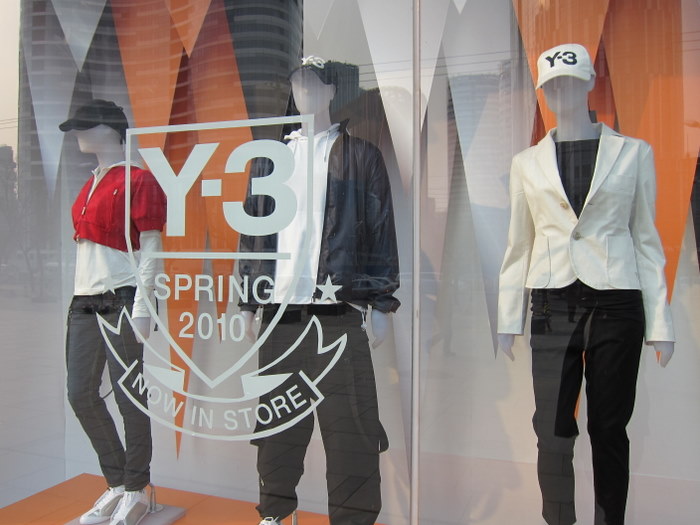 The ISPO tradeshow originates in Munich, Germany. Three years ago, they opened it up to China. I'm not one to say, but I think they should have left it back in Europe. Oh well.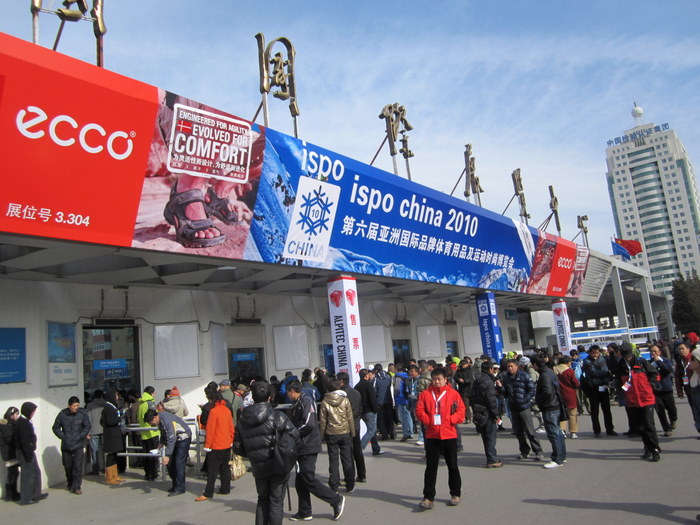 It was kinda crowded inside…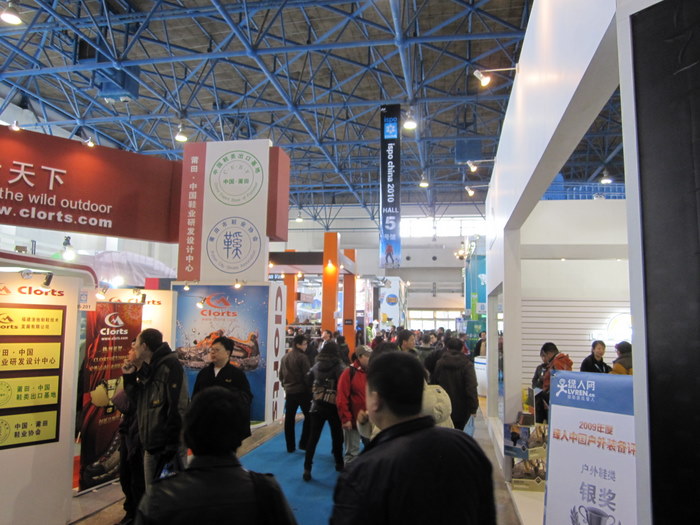 …but mostly with vendors and not customers. Care for a sleeping bag jacket? I thought so…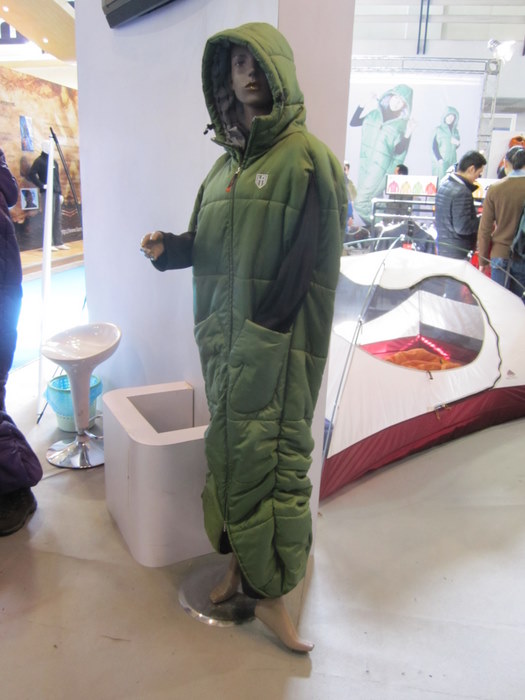 Sure they are trying, but still have a ways to go.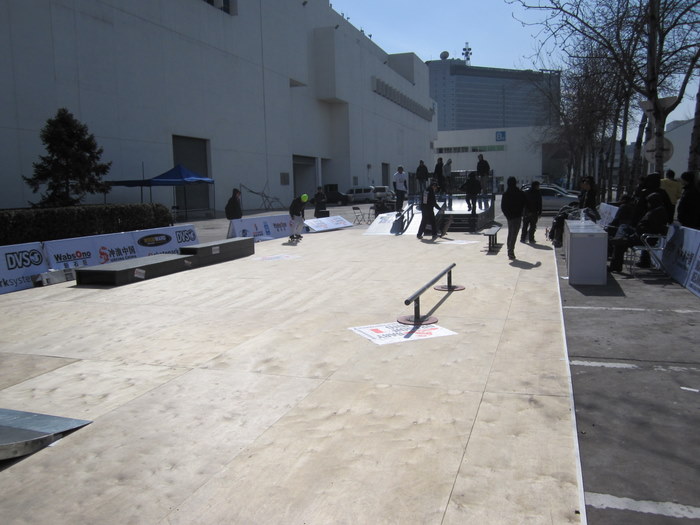 A long way, I mean.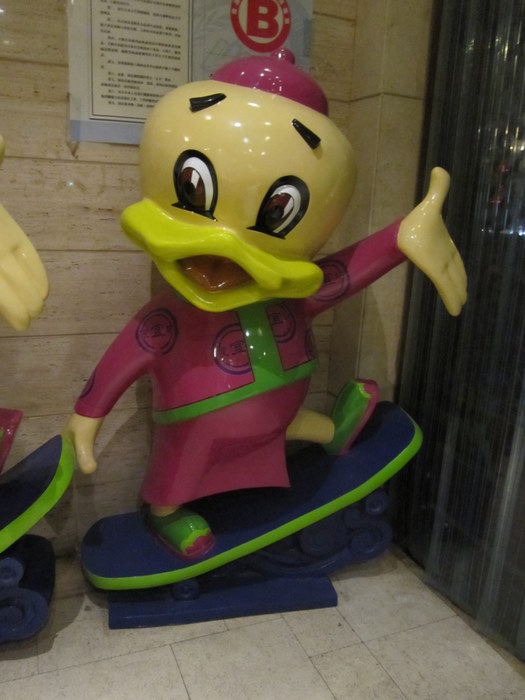 Especially when they start kids off like this.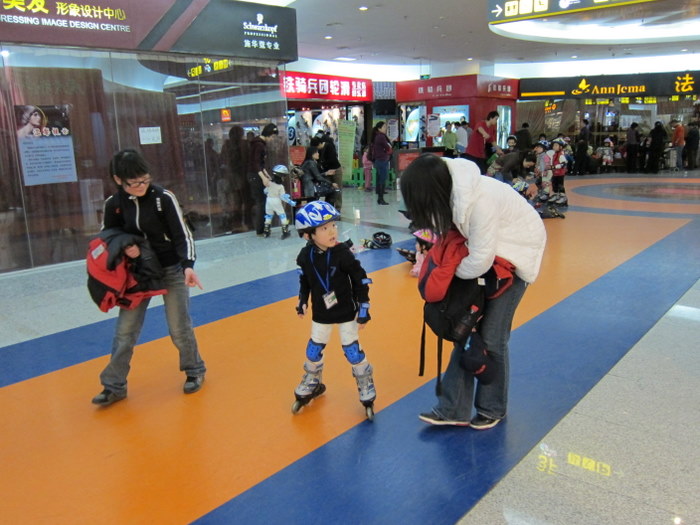 I went to the largest indoor shopping mall in the city.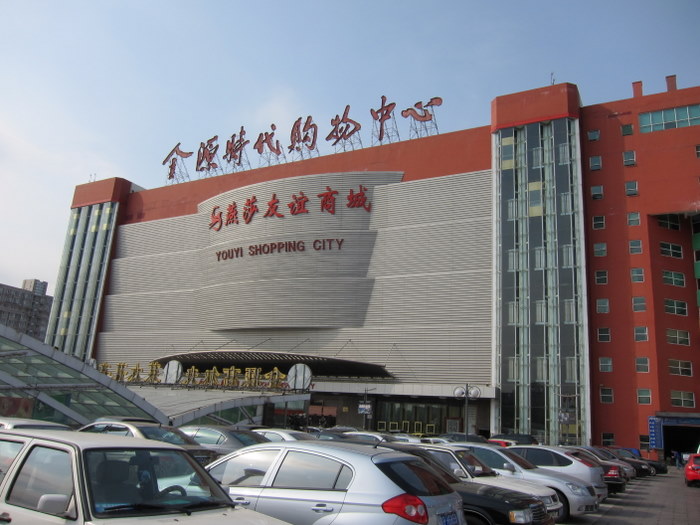 It is so large, I could barely check out one floor.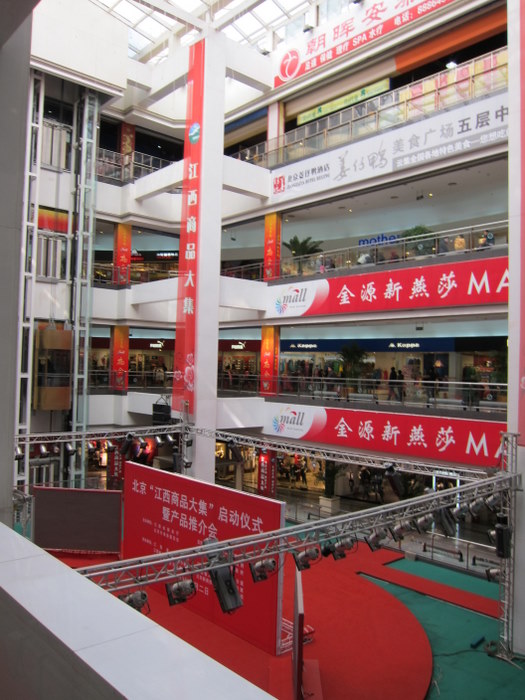 Every big brand has a store here. Vans representing.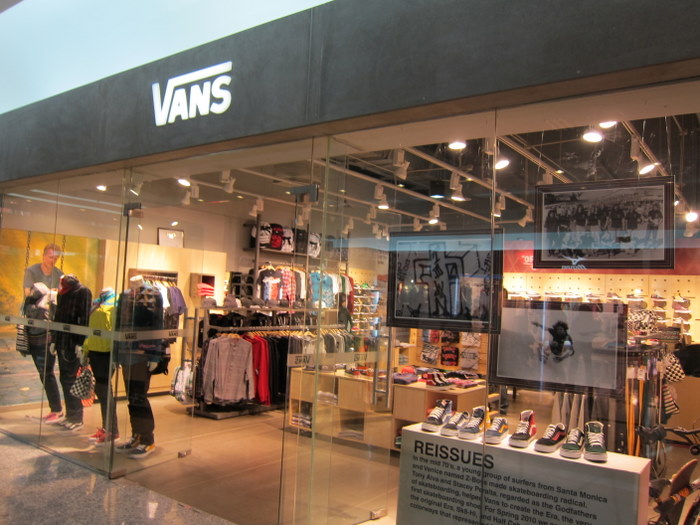 So is NB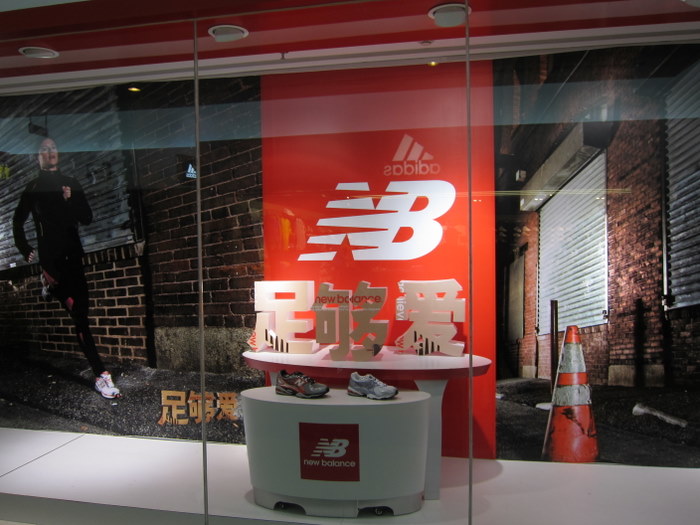 In a different part of the city, I went by the main area for the Snow Industry. Like Korea, they sell the bulk of goods in this one mall.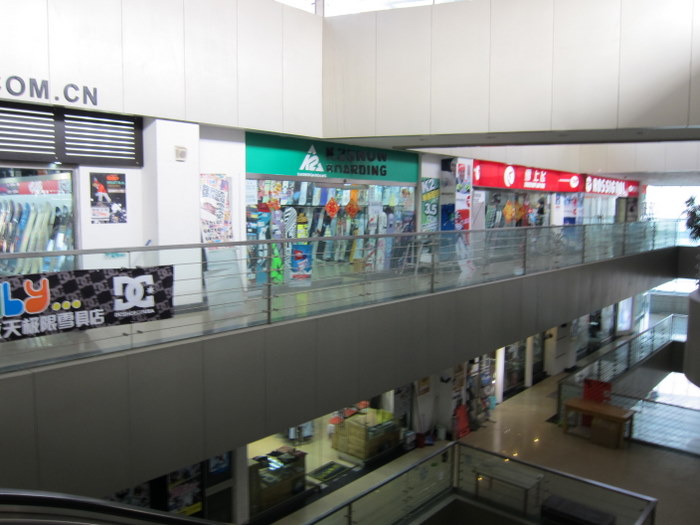 Some of the brands represented.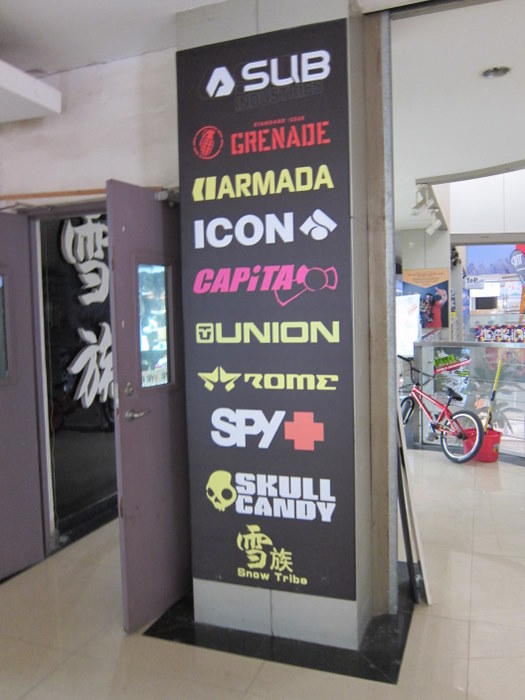 And more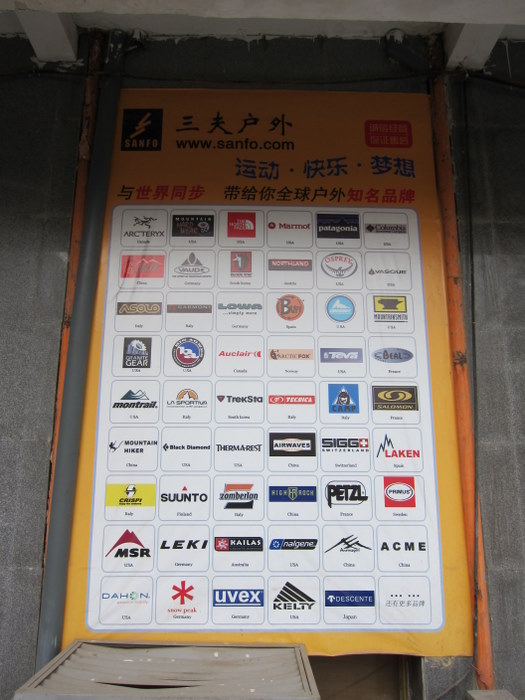 They say we're the best brand in China (and we don't officially sell here!) Hence, make sure you buy the REAL thing. My boot designer, Michi, agrees (even though he finds it funny)


Oh, that's what your laughing about.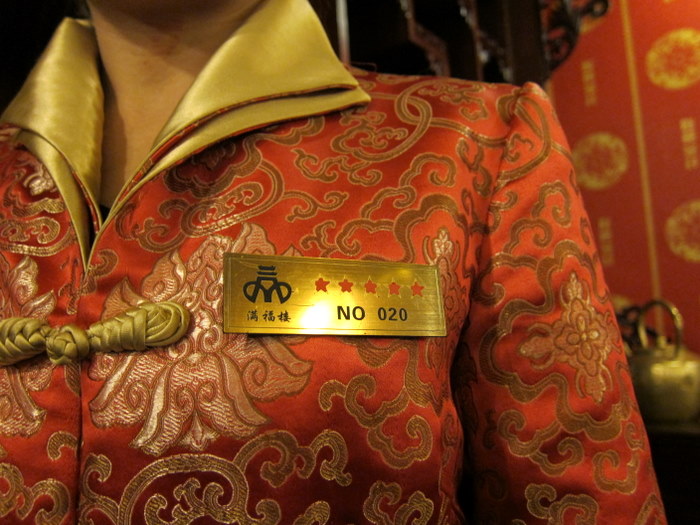 Snow!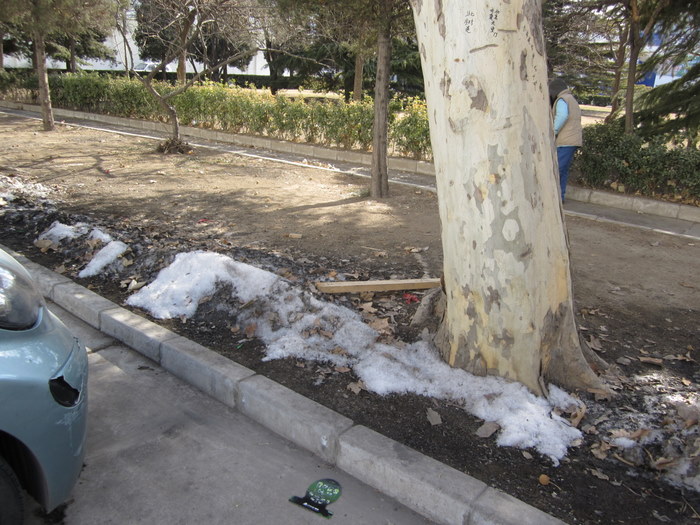 Kids rule no matter where they are from.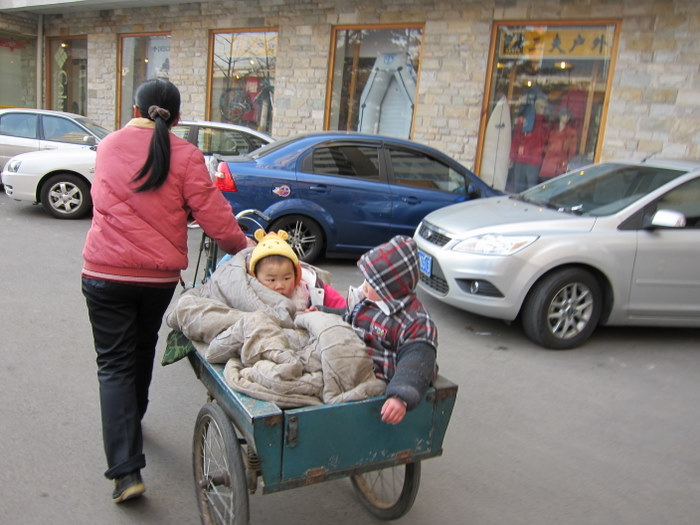 Beijing - Eats & Drinks
March 16th, 2010
After Taiwan, I jetted off to Beijing. I've never been to Northern China and shit, was I in for a surprise. In all my years of coming to the country; I've never been to this place. Nor did I realize that it's hella COLD here! I mean the below-freezing, bone-chilling type of cold. (And I'm used to the cold!). The main reason I'm here is to check out ISPO China and more importantly, how the winter market works in this huge country. I'm gonna break this mash up into two parts over the two days I'm here. It's in no particular order, so hopefully you won't get confused over what and when.
Since food and drink is a huge part of China, this post is dedicated to what I found here. They tell me that Beijing is known for 3 types of food dishes and that Peking Duck is on top of the list.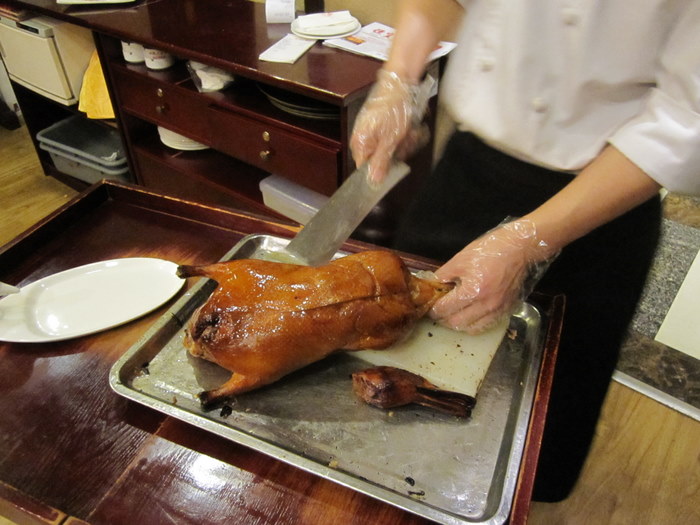 Too bad I barely eat meat, but as they say, "When in China…" This is not a decoration, they usually save this part for the special guest. I wonder who could that be?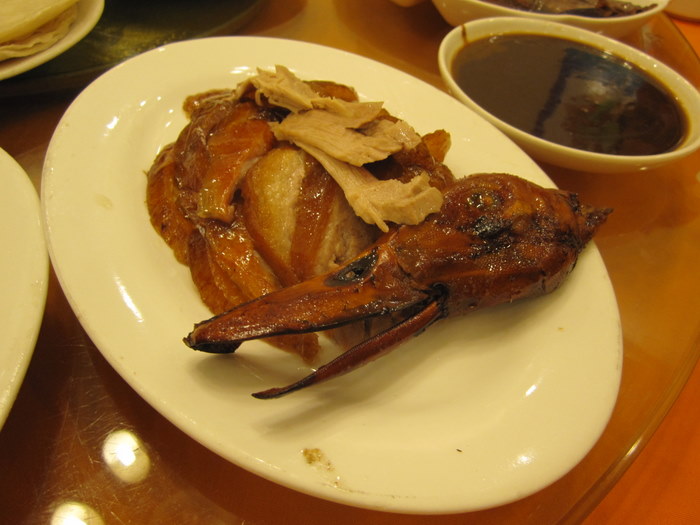 Hurry, I need something to wash it down. Give me that water now.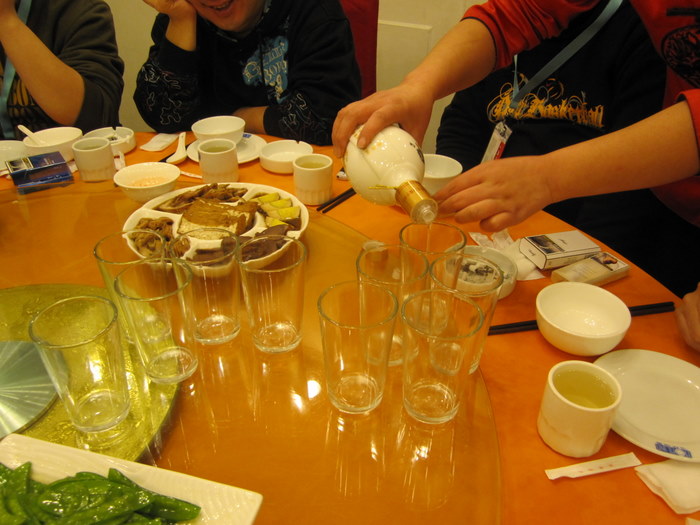 Shit, that's not water!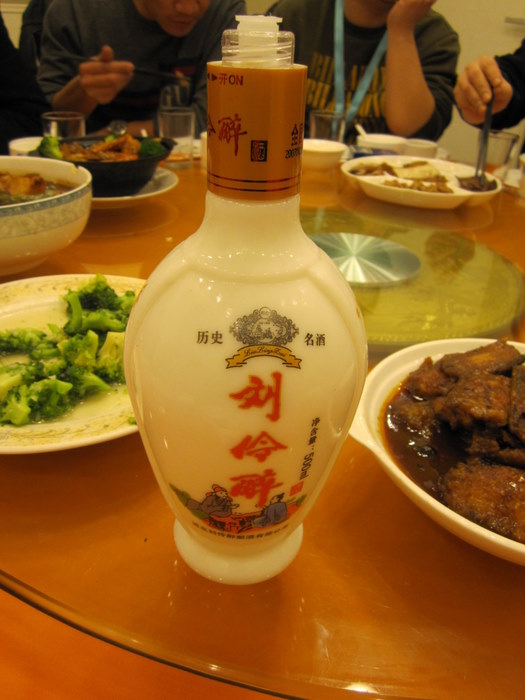 This is more my style, introducing the Chinese pizza.


For lunch time, I became a little selfish and asked for something along the lines of what I like. Yes, Noodles! Authentic and made just like they used thousands of years ago.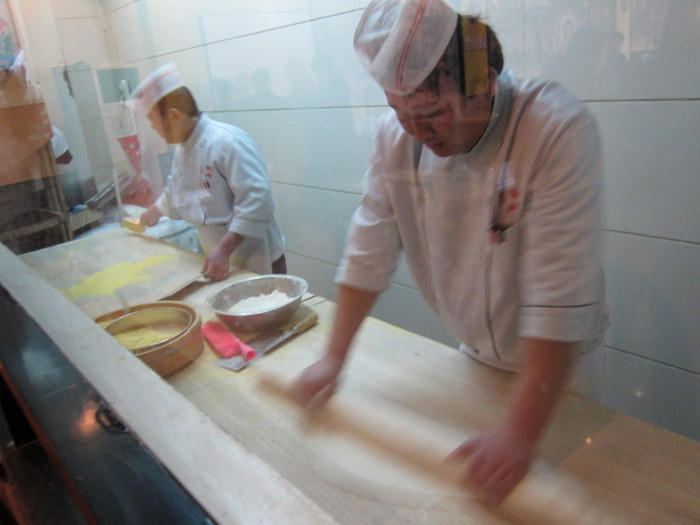 I've noticed that big cities like Beijing show the cleanliness and order of the presentation. We may have grading in restaurants at home, but this is the first time I've seen my utensils wrapped in plastic here.


Back to the important stuff, this is what the noodles look like after they are made.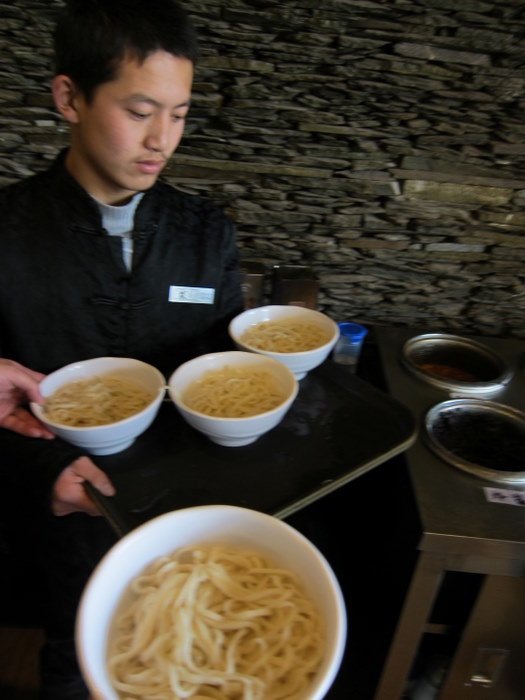 Self-serve your own sauces.


Top it with veggies and I'm set!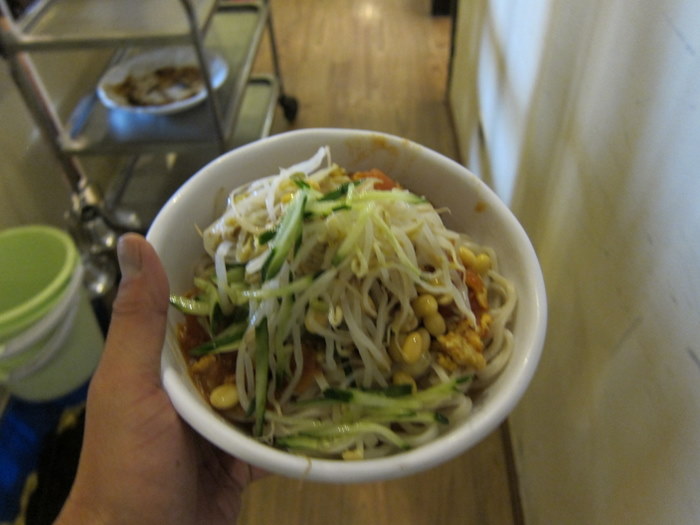 Snacks in Beijing are also interesting. Wonder what could this be?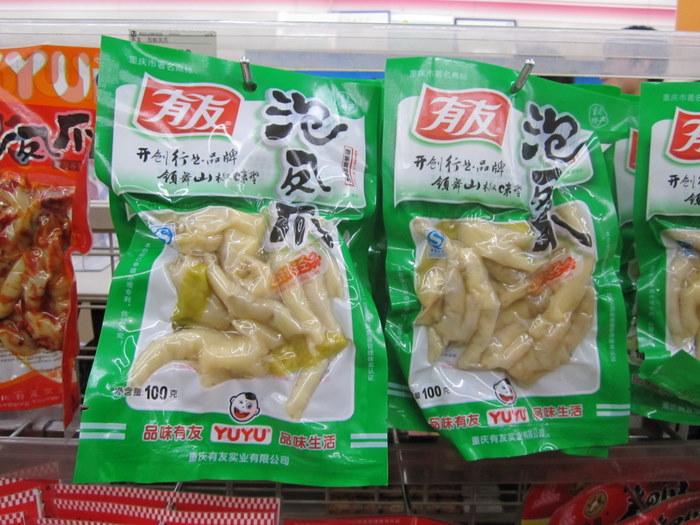 Chicken feet anyone?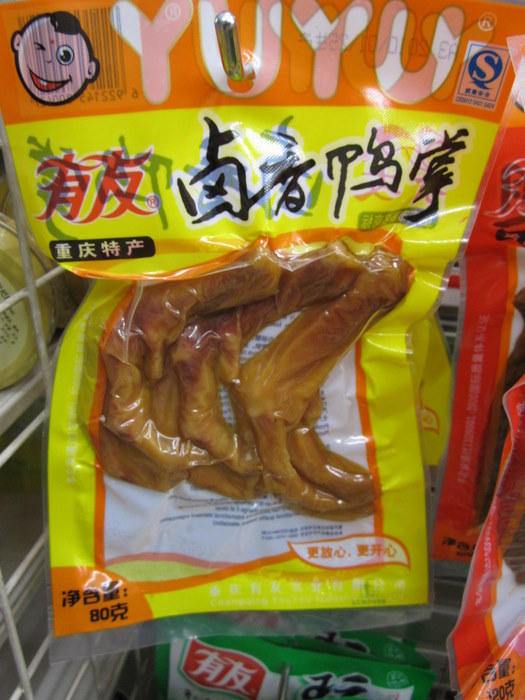 Yes, I love this stuff.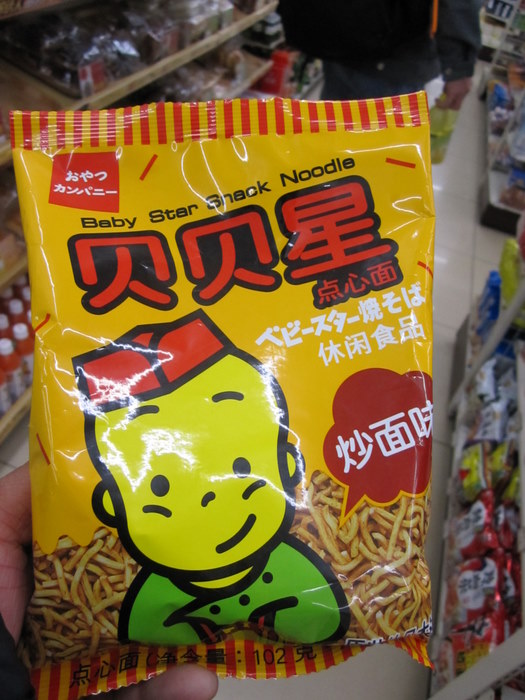 I couldn't help myself.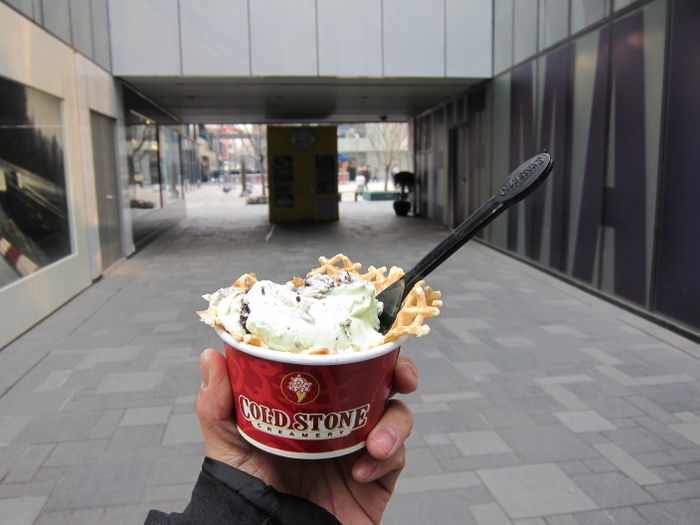 Hot Pot, Beijing style.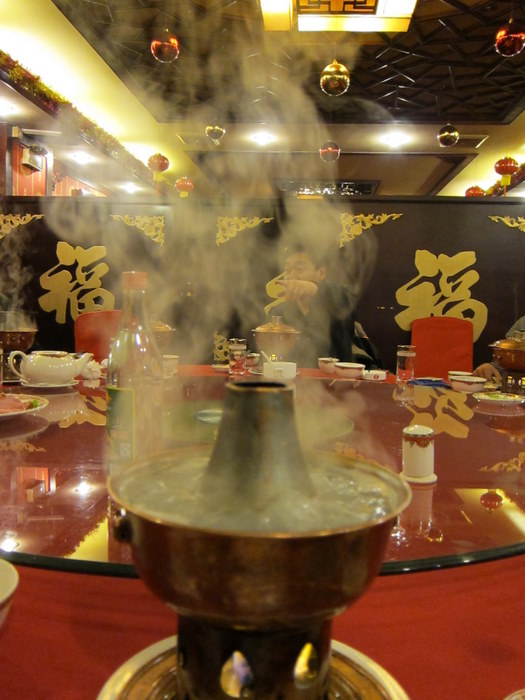 For a second, I thought I was in a sauna with food on the table.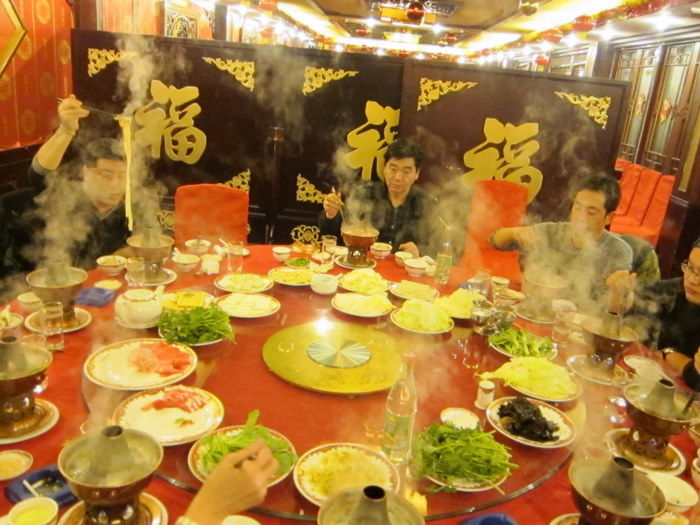 The other food that Beijing is known for.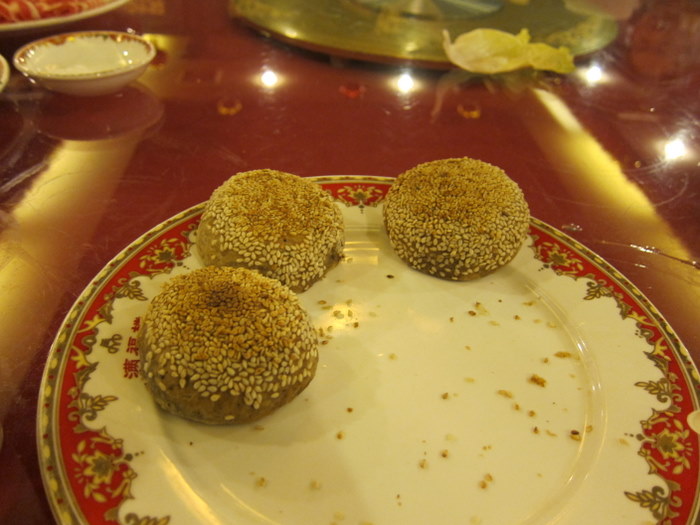 Hundreds of layers of goodness.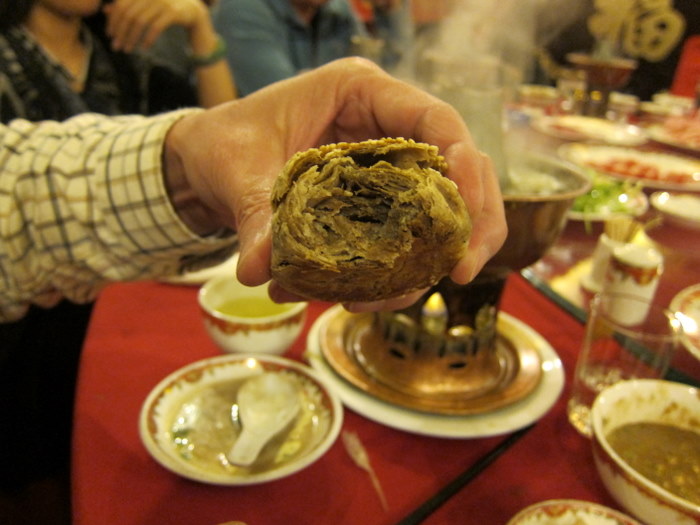 Speaking about goodness, this is directly the opposite.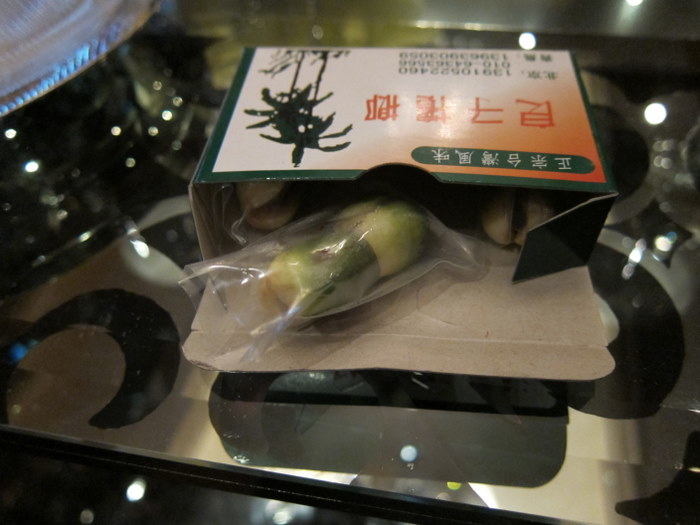 If you like to chew, drink coffee and red bull and smoke cigarettes all at the same time, then this is for you.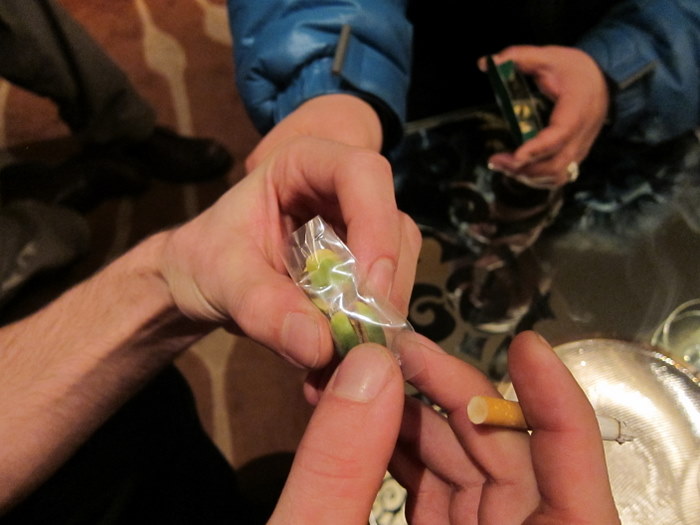 I think I'll pass, even though it's funny how they package this thing.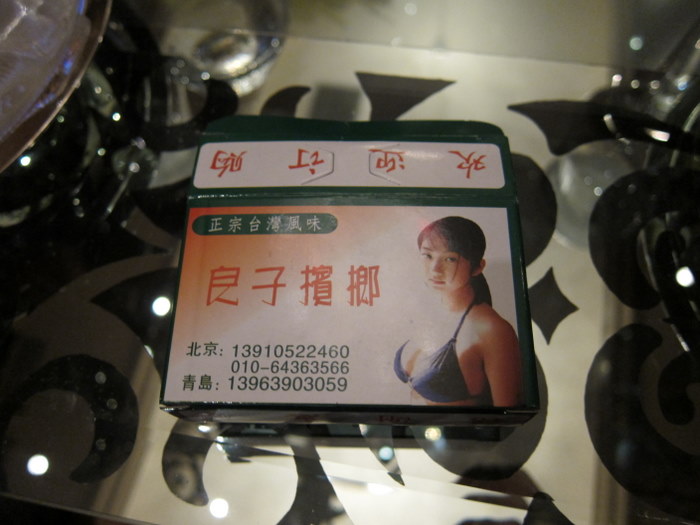 Tea time is probably the thing I most look forward to when it comes to food and drink.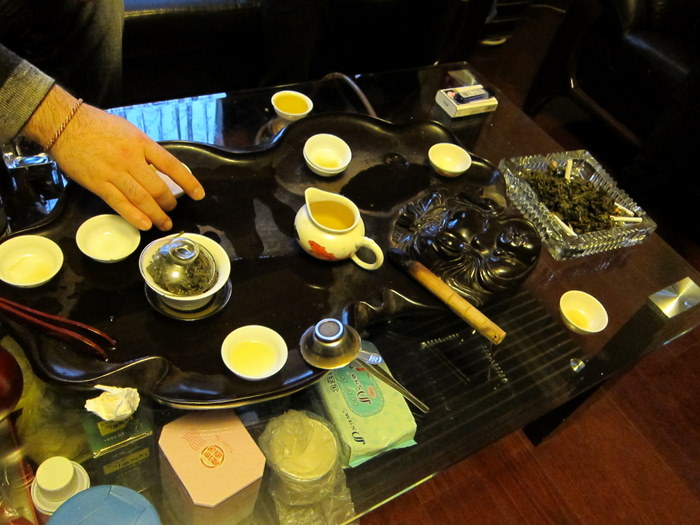 Leftover's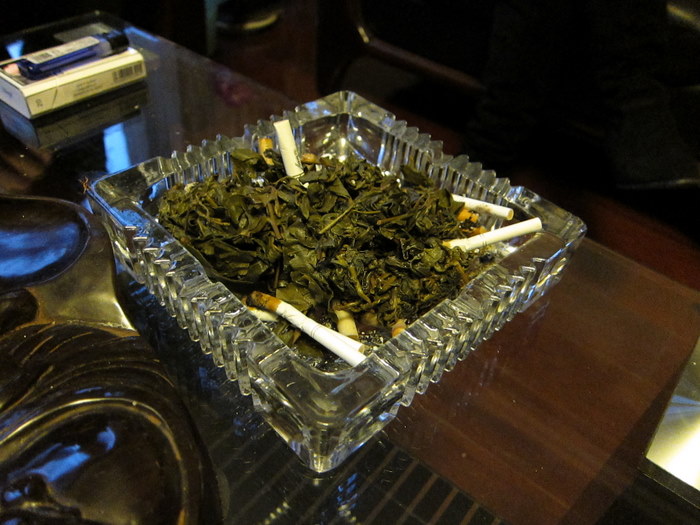 I've taken the mellow route lately and haven't been down to get all stupid at night time. However, it's customary to have a few drinks with the locals who are showing me around. I've been to a lot of Karaoke bars in Asia, but this is by far the highest end joint to date. Walking down the hallway, it felt like I was in the Bellagio.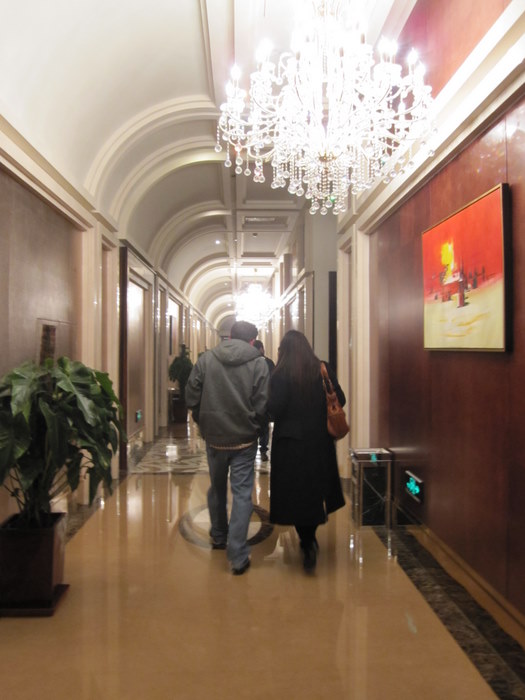 Inside, it looked just like one of the rooms in Vegas.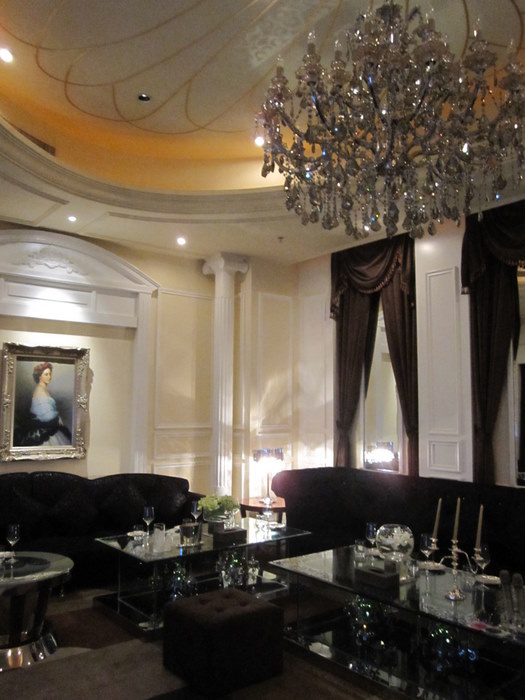 I'm gonna kick back and eat my apples…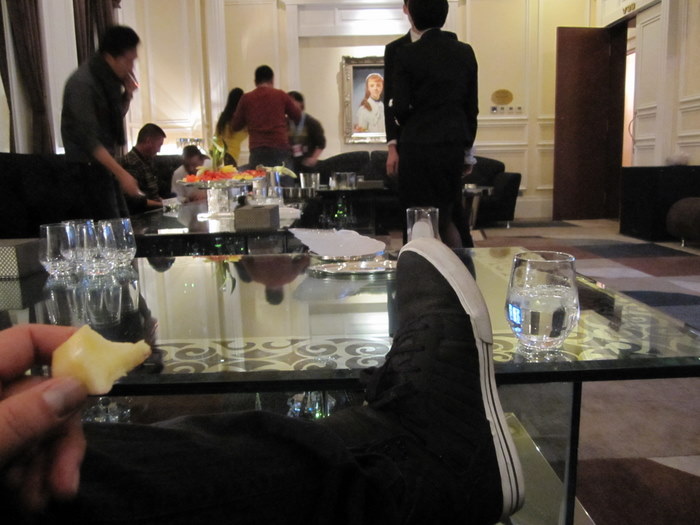 …while everyone else does their thing.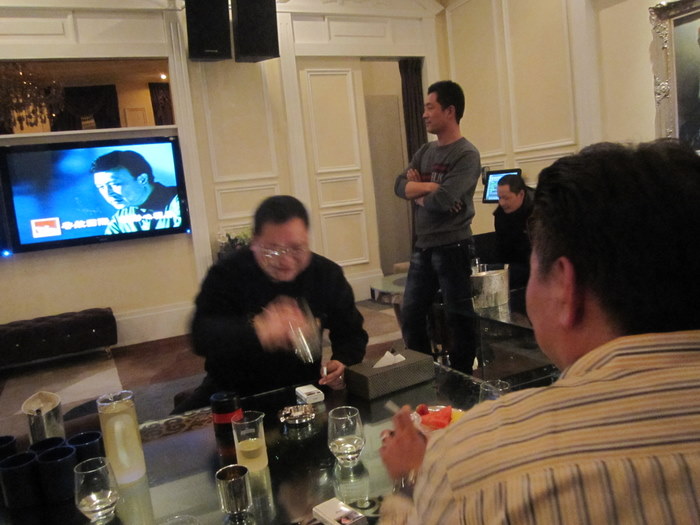 Cheers right back to y'all. (Give me my beanie back sucka!)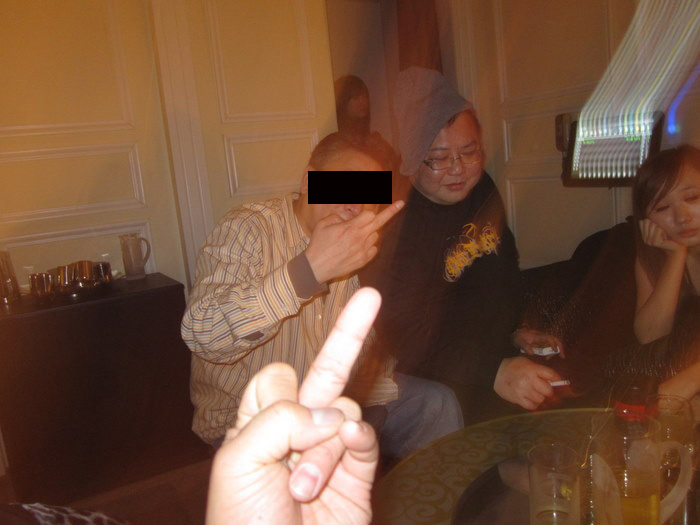 View Previous Post & Comments
March 2010 | Part 2
February 2010
---