Back to News
Mike's Mash | April Part 1
April 15, 2010


Michael Akira West is the Owner and Creative Director of 686 Technical Apparel. The following are some of his experiences inside and out of the industry across the globe. *Add Comments at Bottom of Page!


Wahoo's
April 15, 2010
My boys, Wing, Ed and Mingo run the best fish taco joints all over California and Colorado, called Wahoo's. They've been charging since the late 80's and have been proud supporters of our industry. The past few seasons, we've been doing some special things with them, including prime window eye candy. Here's some looks across Southern Cal.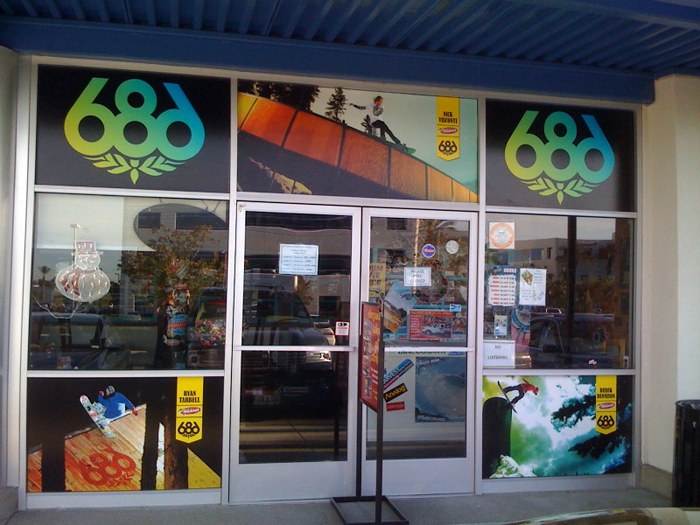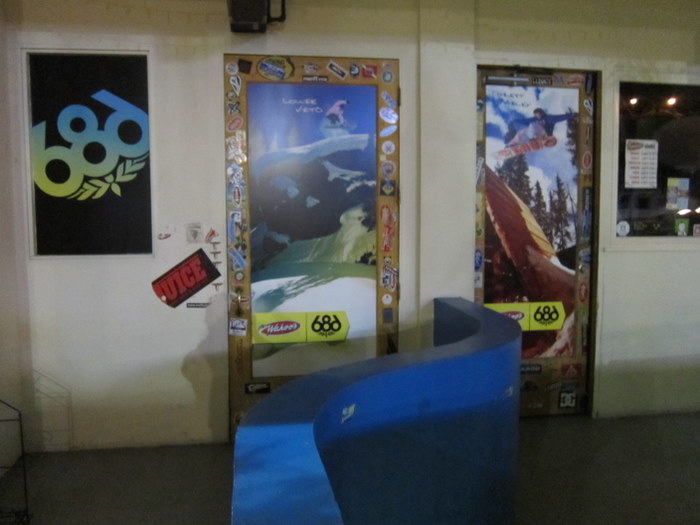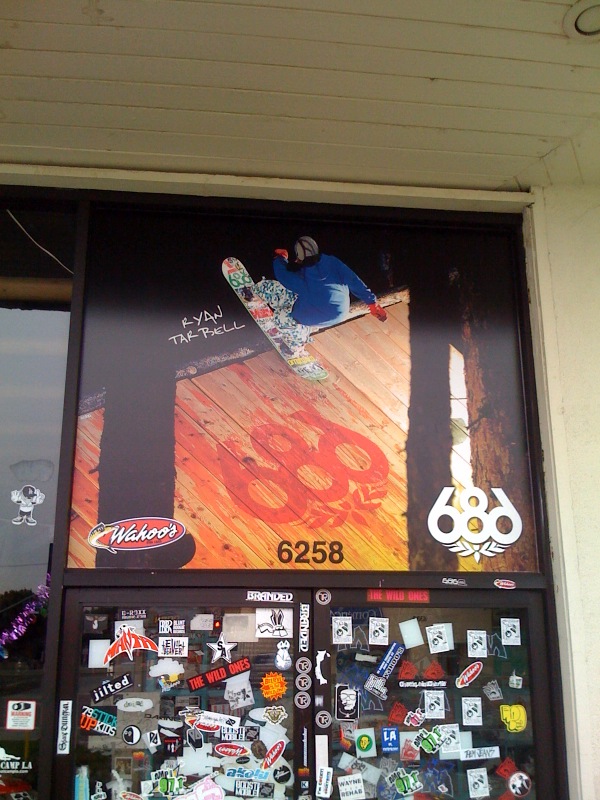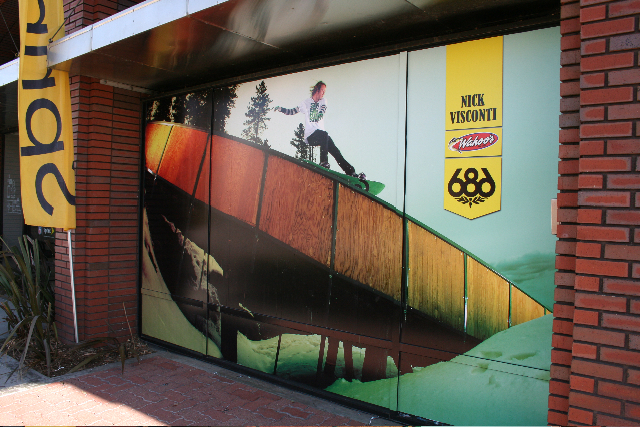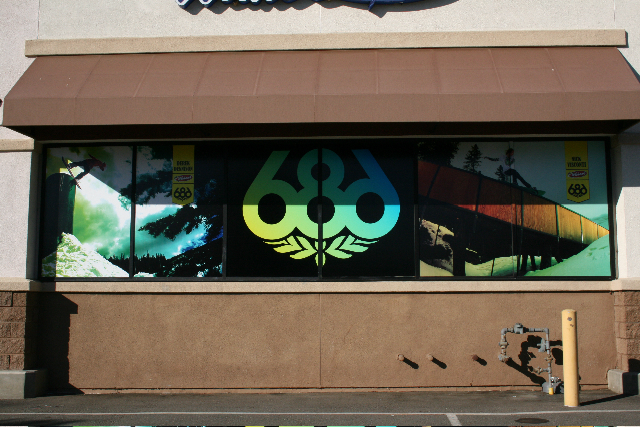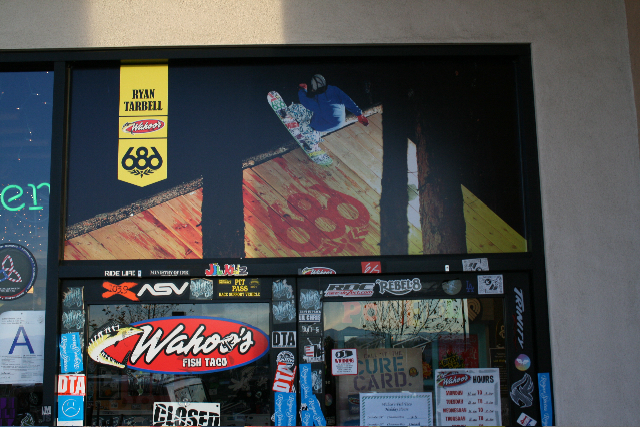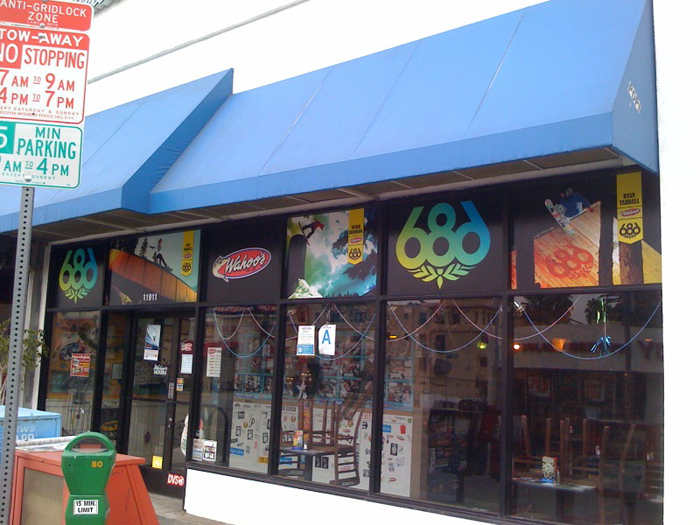 55 and Raining
April 14, 2010
A 30 minute flight and now it's 55 and raining?! I guess in New England that's how things can change during the season. This building looks familiar…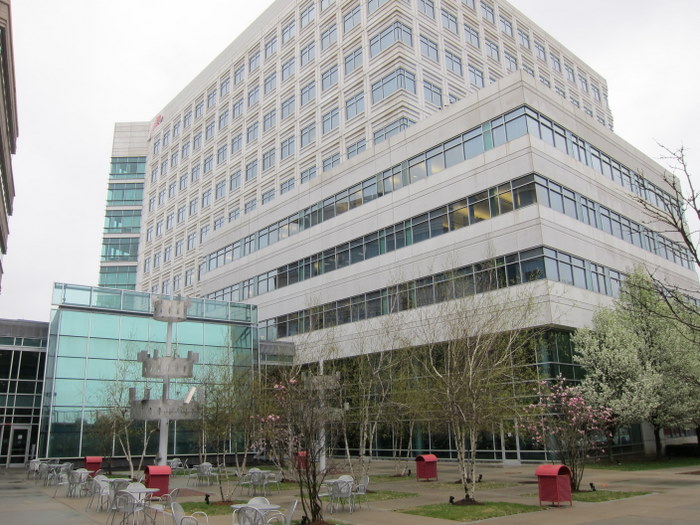 Patience is a virtue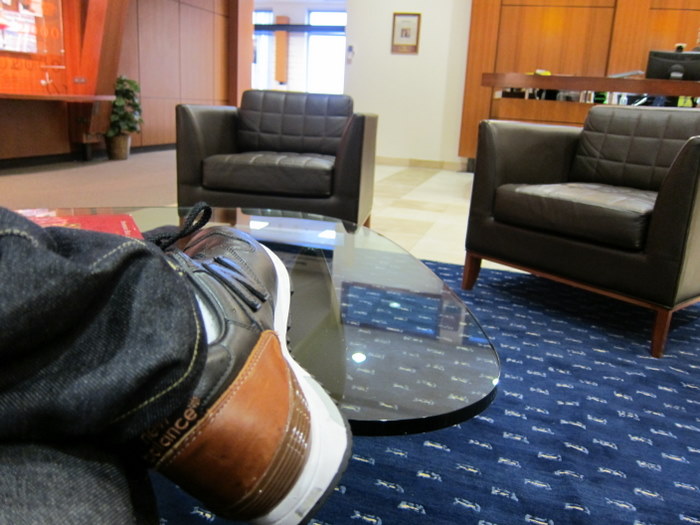 I'm checking in with the NB posse on some "great" things to come. Well, hello Ken and Tish. What are you guys up to?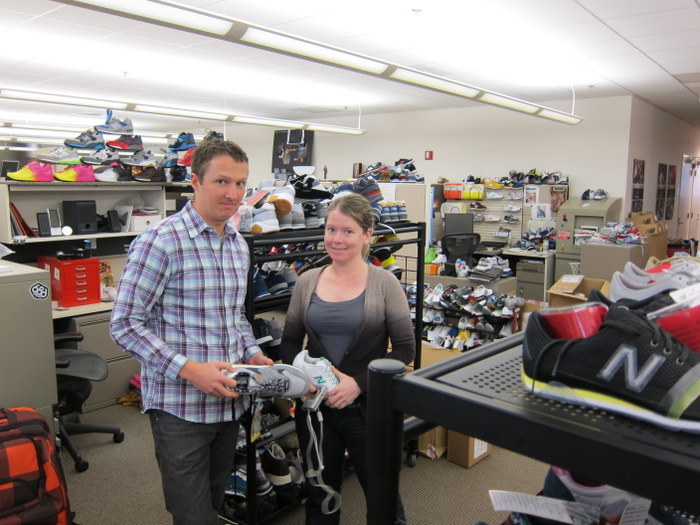 Ken's wall o' 580's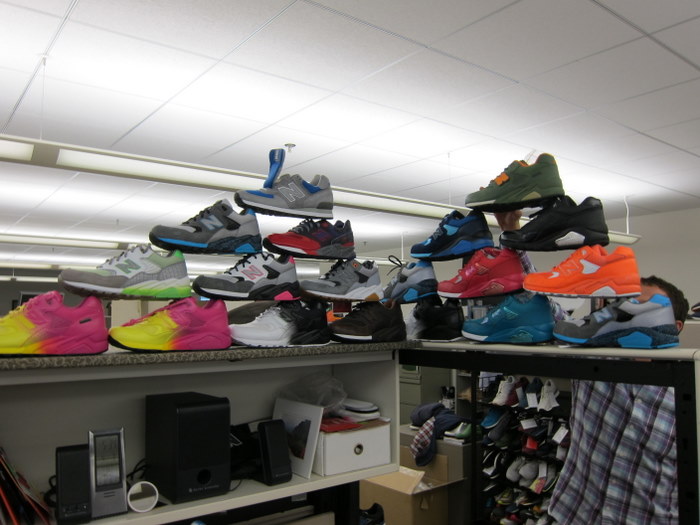 All made it to market, except one colorway, guess which one?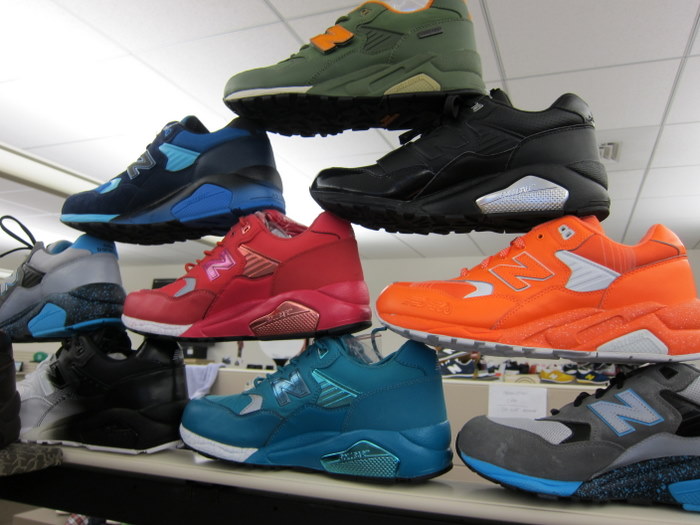 I can't show you too much this time, cuz I tend to get in trouble with some of the things I post. Instead, let me take you down NB's timeline. Founded on Fit...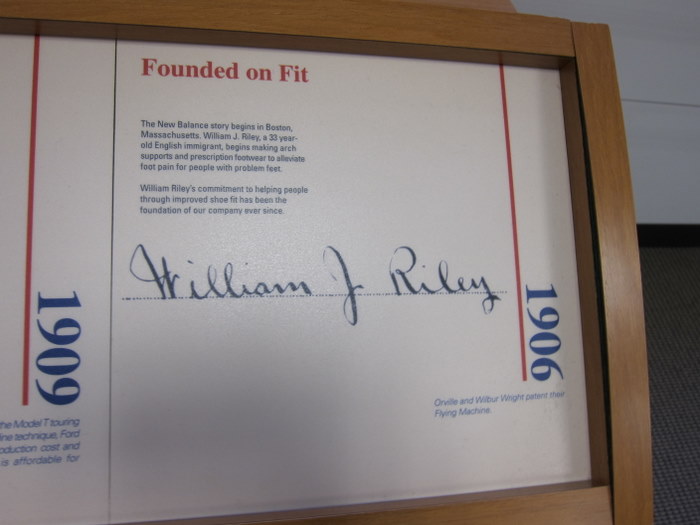 The famous arch support system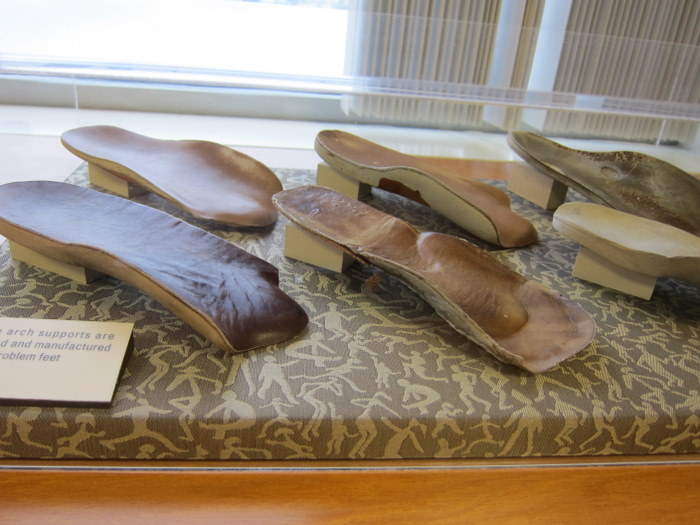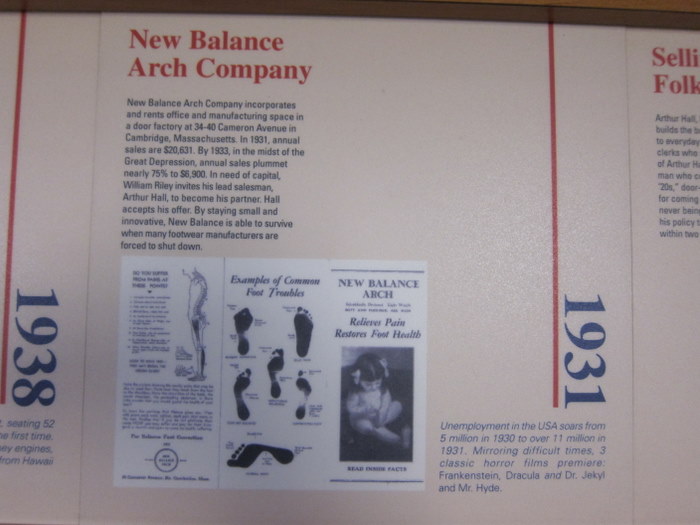 The first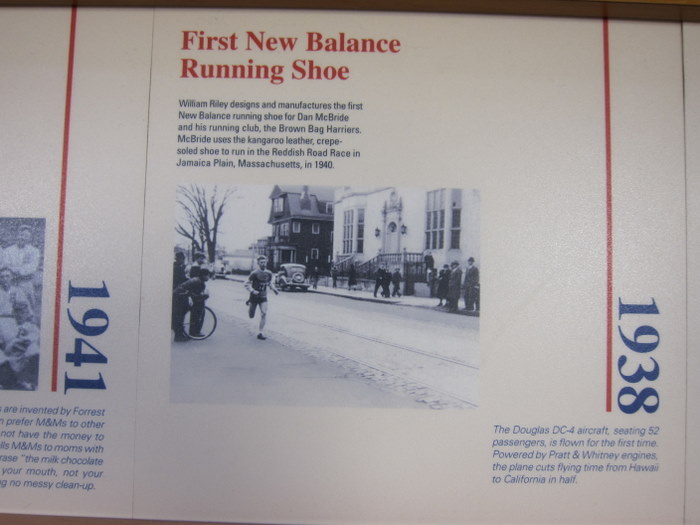 NB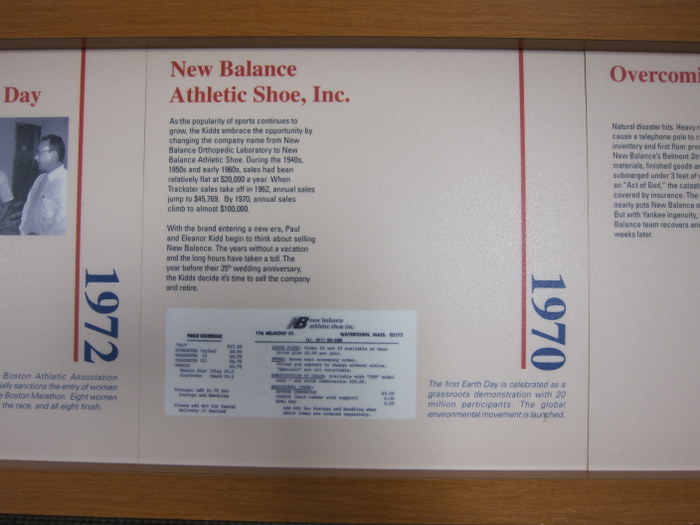 Jim's the man


The 320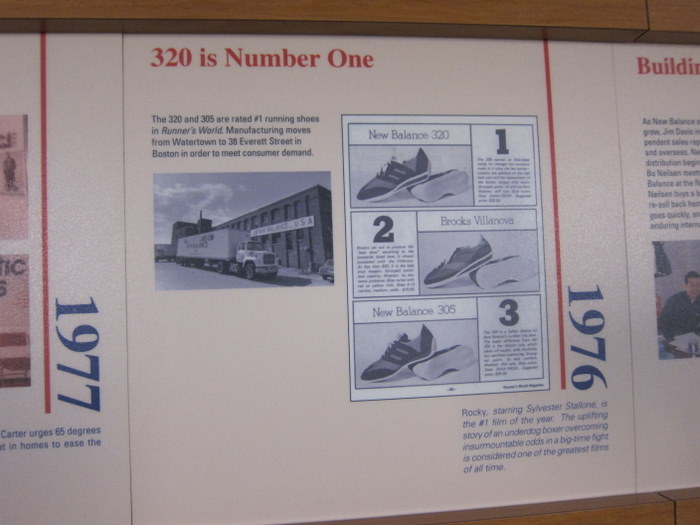 Widths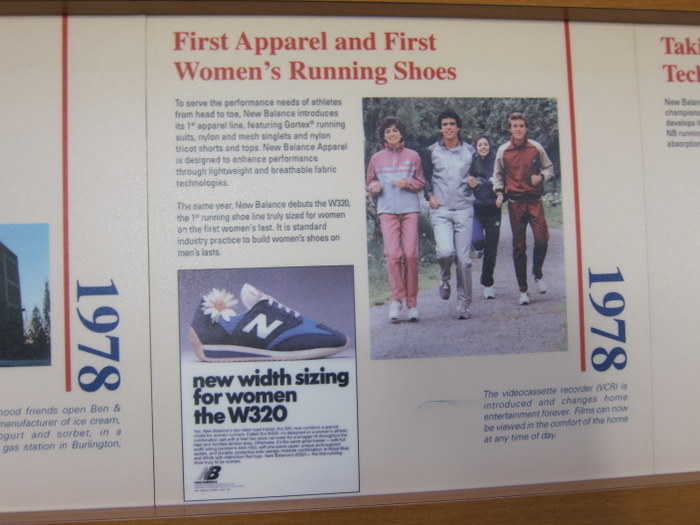 This will be the only time I'll give it up to the Celtics...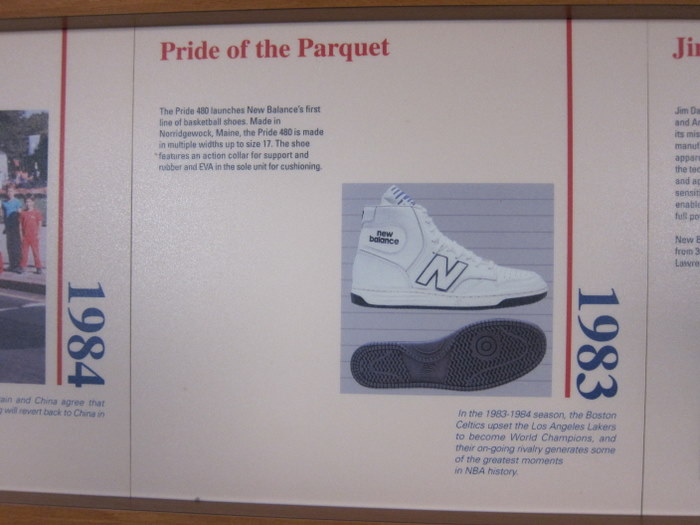 But big game James has the last laugh here.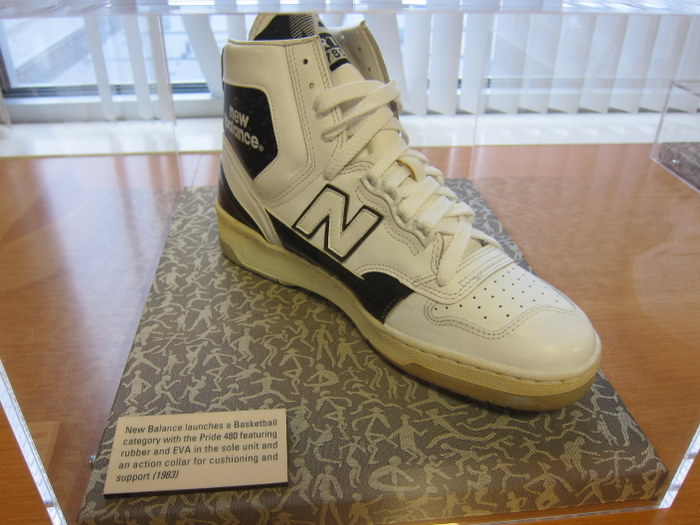 And here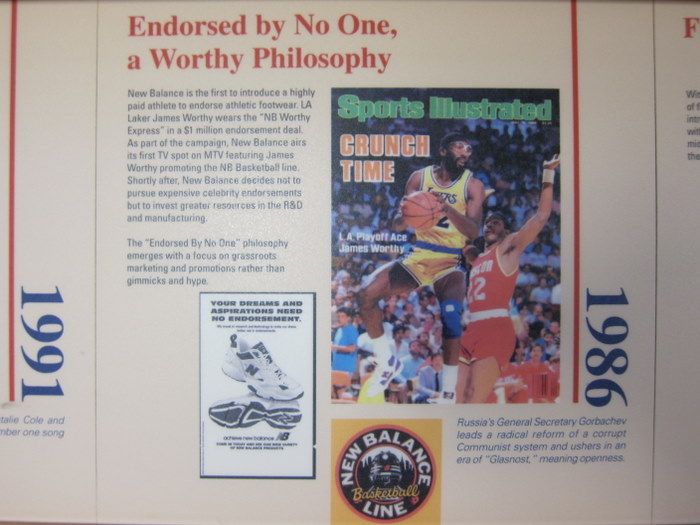 The big one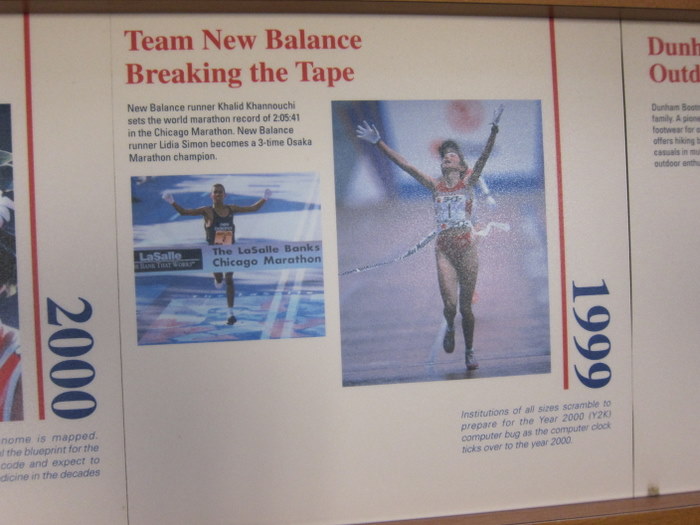 PF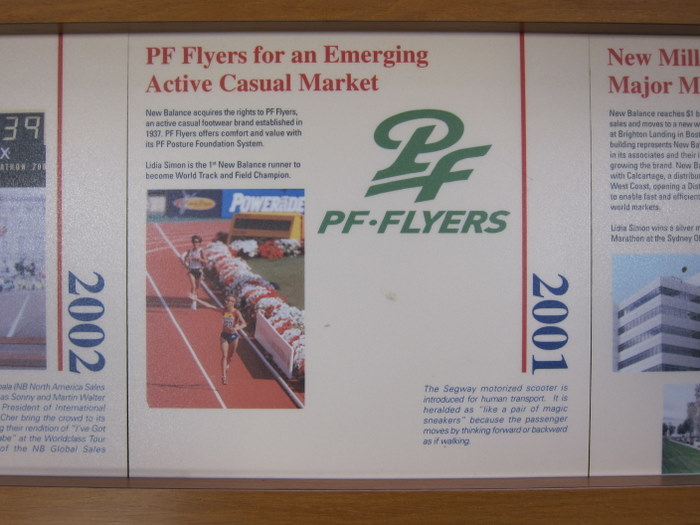 85 and Sunny
April 13, 2010
It was overcast and about 68 degrees a few hours ago in LA. 6 hours later, no sleep and now it's 85 and Sunny. Guess where I am?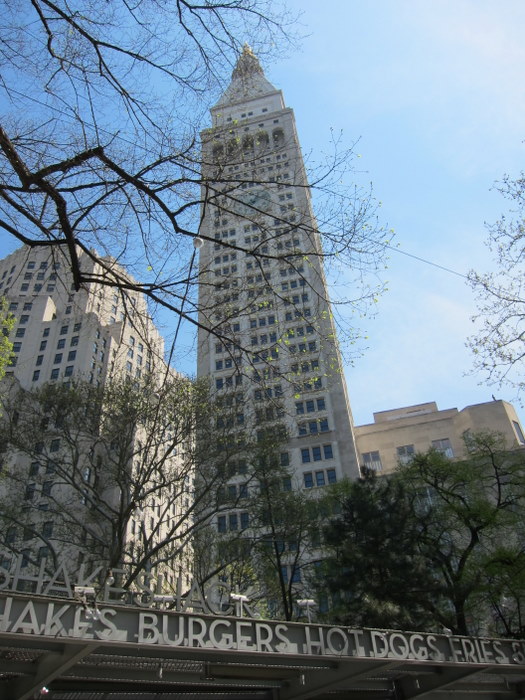 I can't recall the last time I've been to the NYC when the weather's been this great. Instead of telling you all about it, I'll just shut up and show you.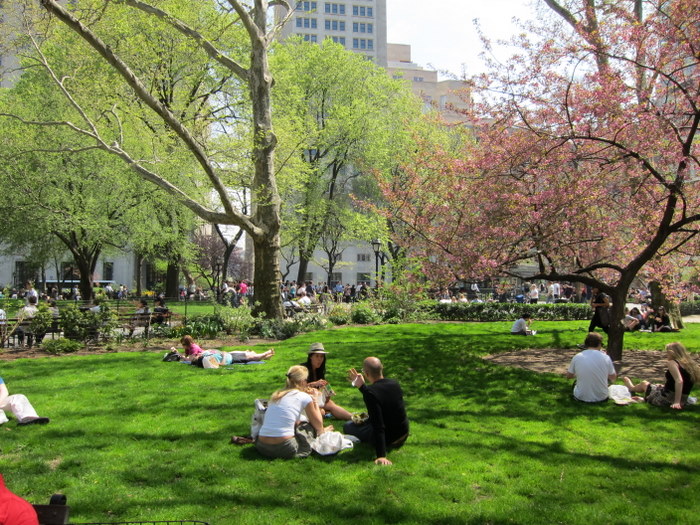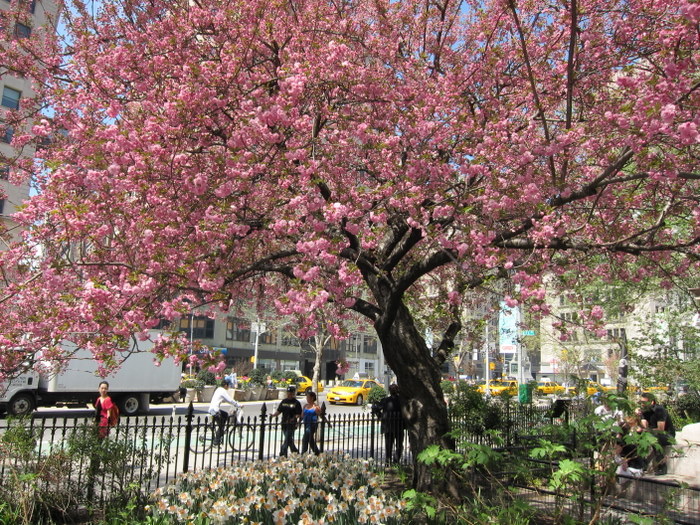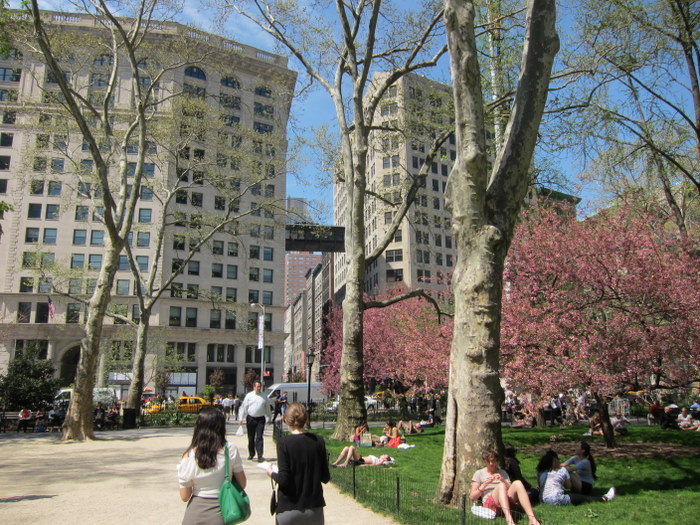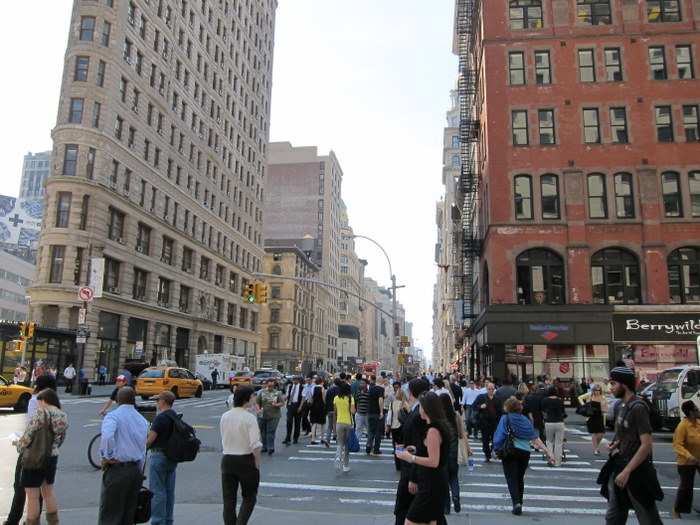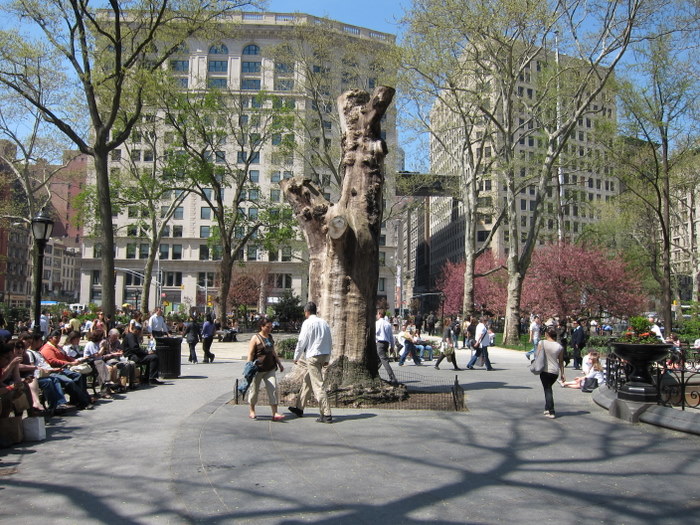 I met up with some friends and had lunch in the park. Rhandy (In4mation) was showing me his undercover magic when it comes to public drinking.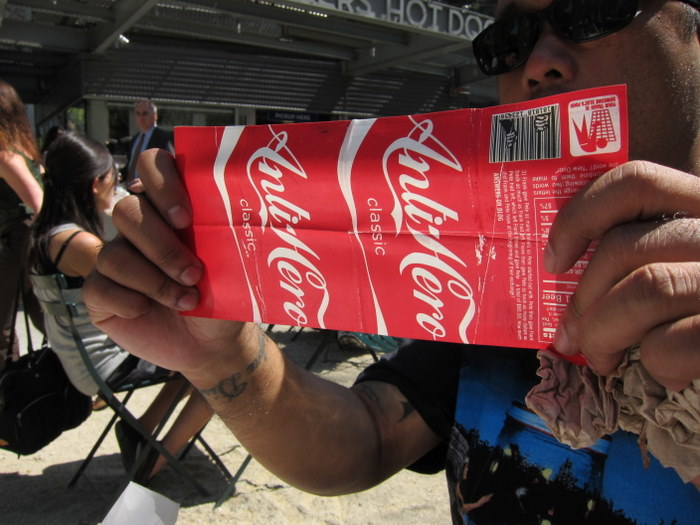 Speaking about Magic, the Shake Shack burger joint reminds me of the lines at In N' Out in LA.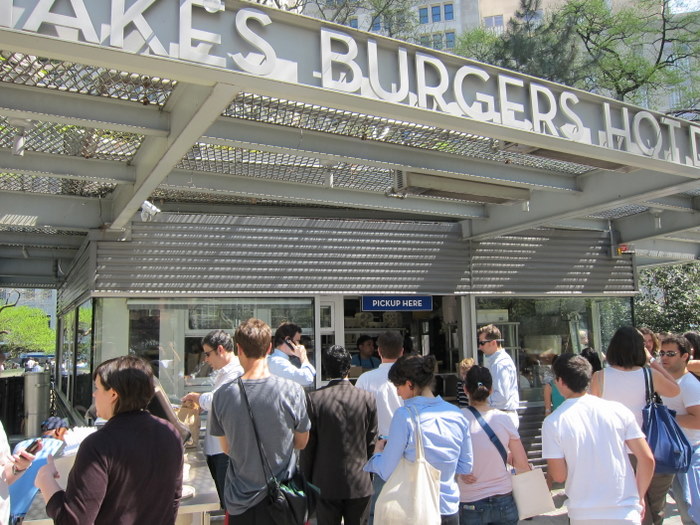 I guess the food is the bomb if people are willing to wait a few hours for lunch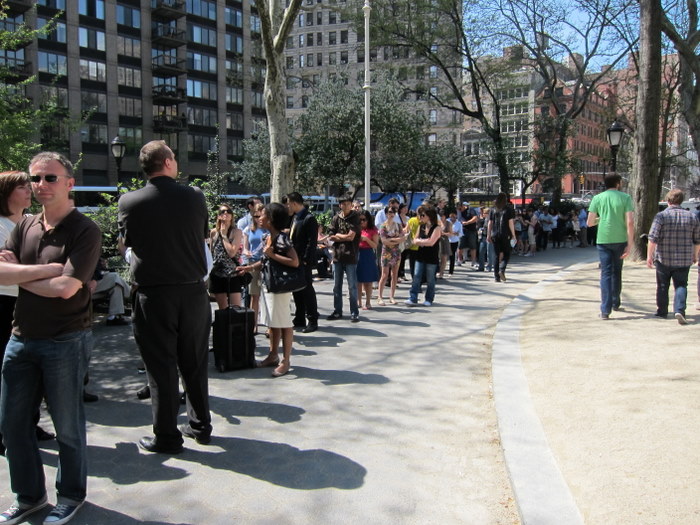 Directions, directions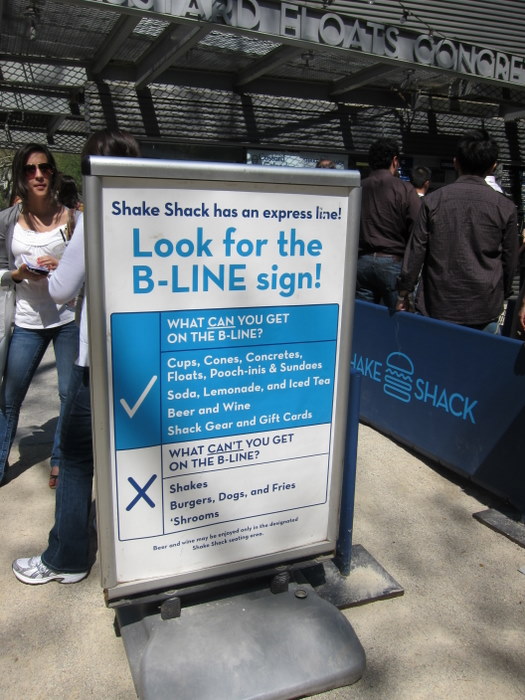 You can't avoid Antony Gormely's latest art installation called "Body of Work." It is everywhere!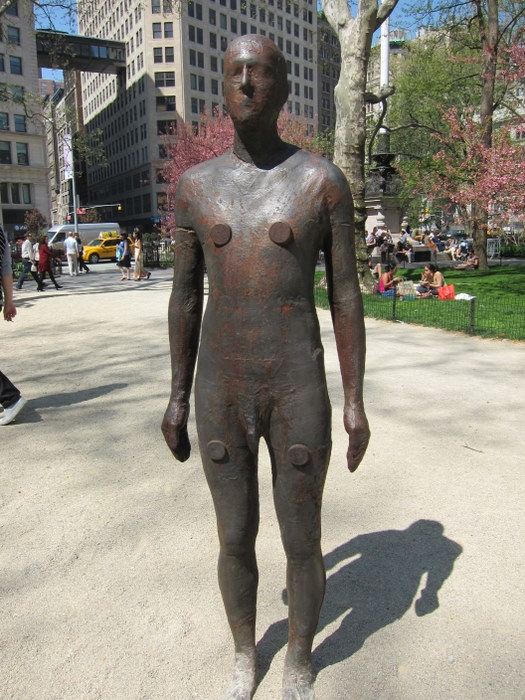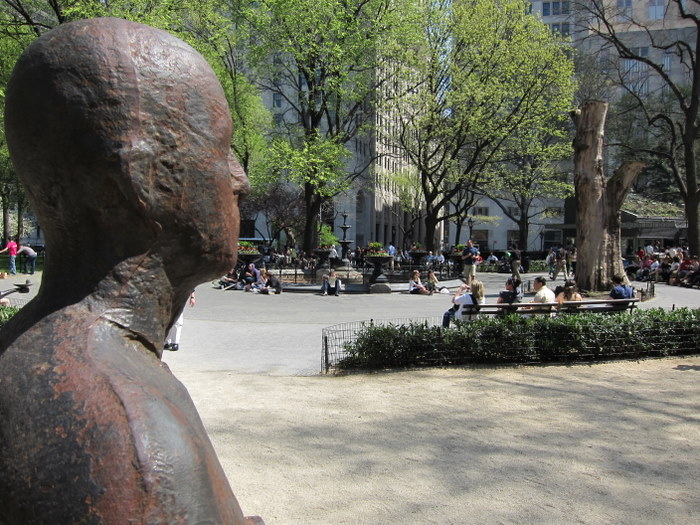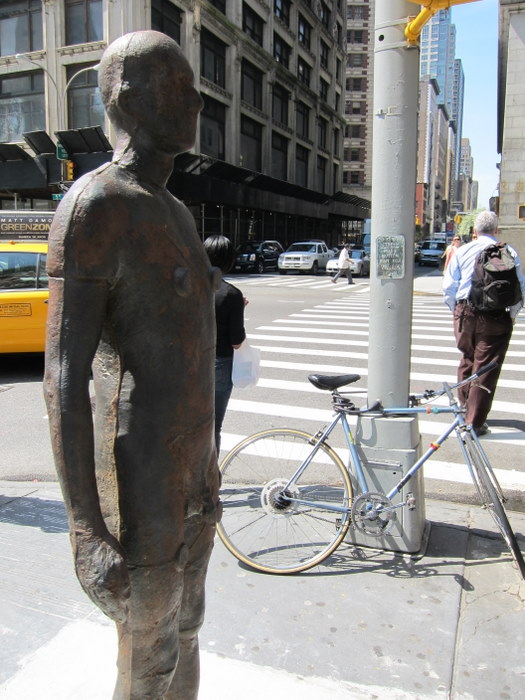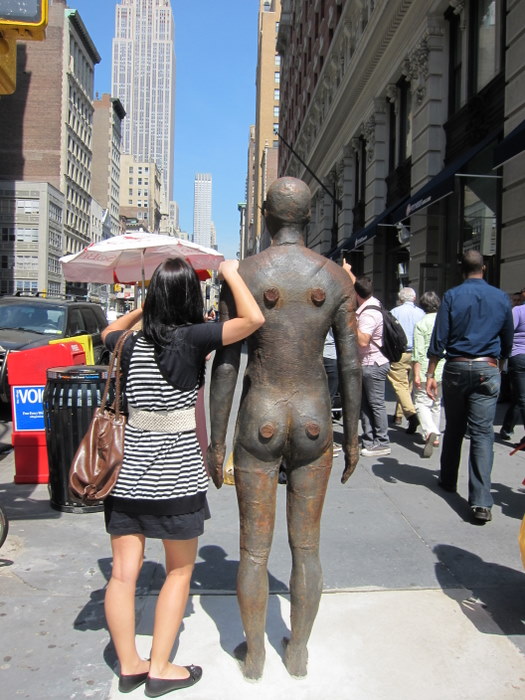 Check it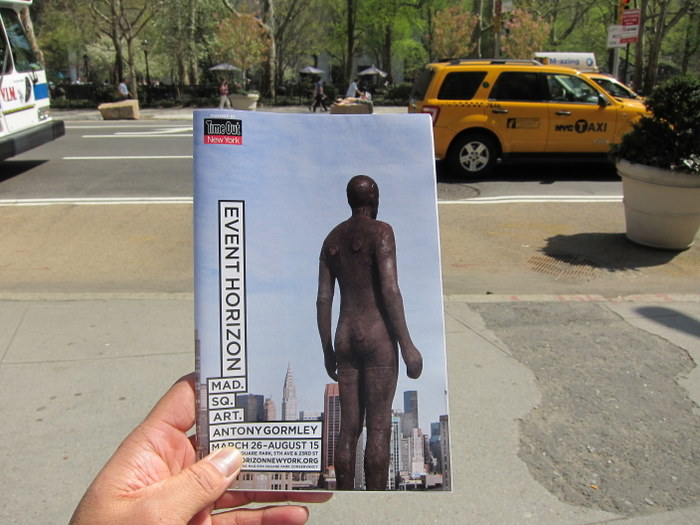 Only in NY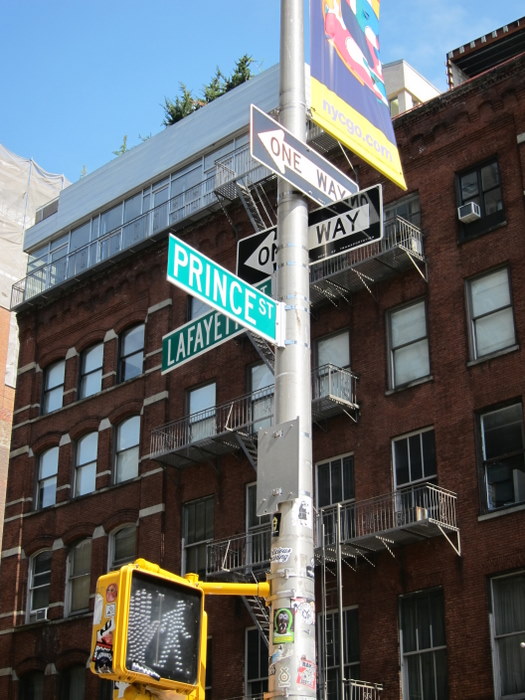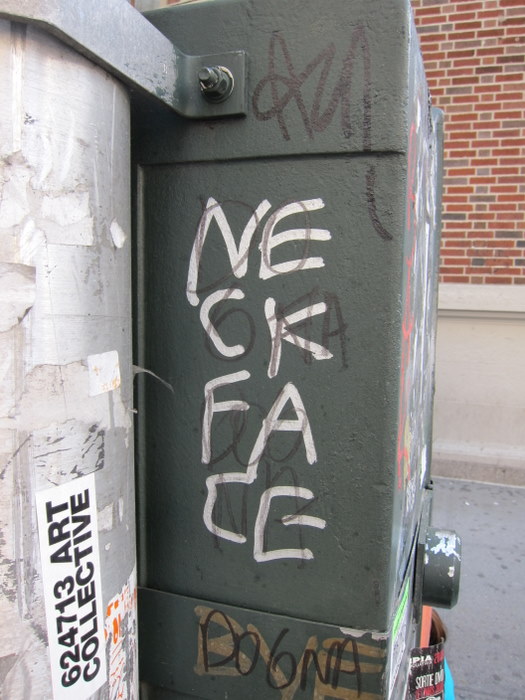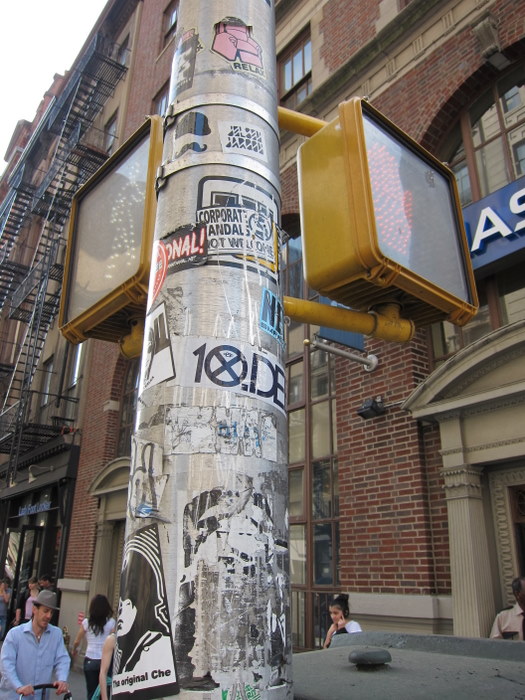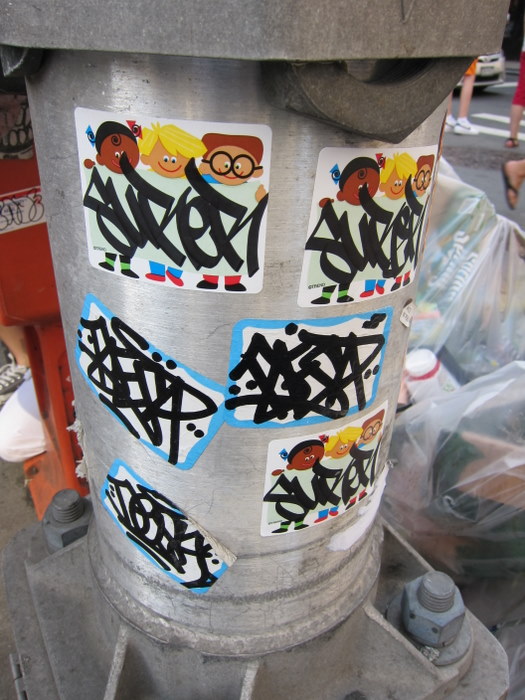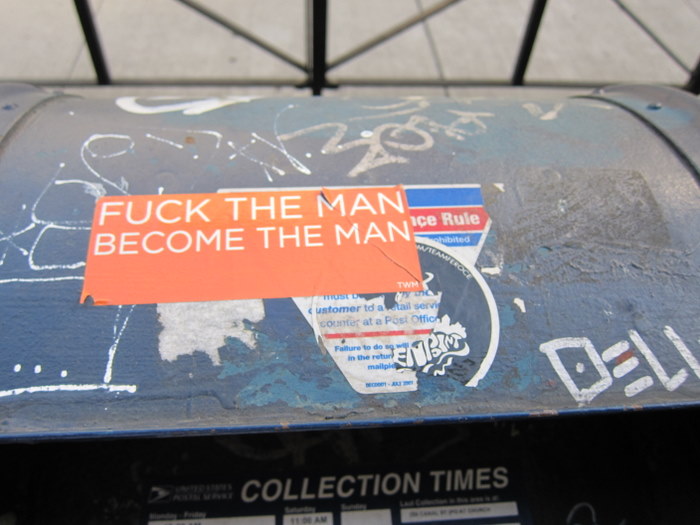 The Making Of…
April 12, 2010
When Eugene hit me up and said he'd like for me to do a "food" segment for Hypebeast TV, I was psyched that I could show some of LA's food joints, but then I realized that would mean that I would have to be in front of the camera. As many of you know, I try to stay behind the lens as much as possible. I thought to myself, why the hell not?, as the main reason I got involved in this blog world was because I could tell a little bit of my "story" to a few that might be interested. The segment is not out yet, but I'll give you a few "making of" snippets. Hows it going Daniel?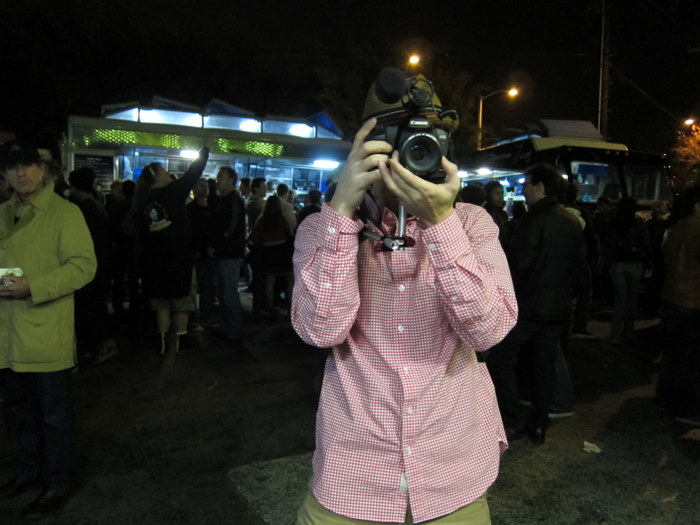 LA is the city of diversity-what better symbolizes this than LA FOOD TRUCKS? The one that started it all…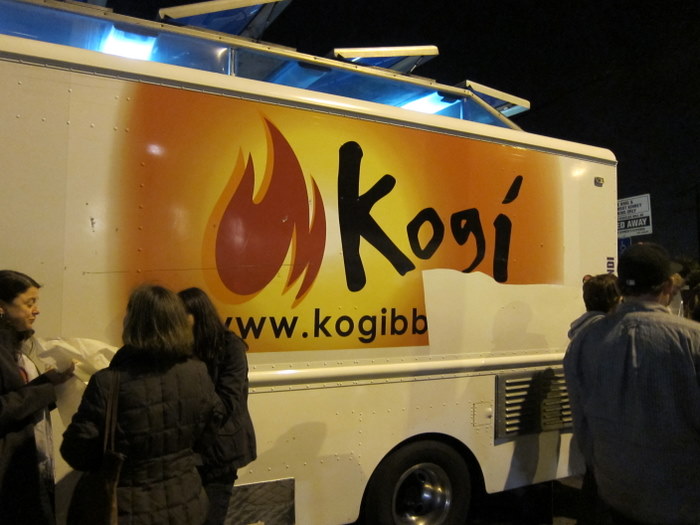 It was first Friday's in Venice so the place was way too crowded and the lines looooong.


Funny enough, The Food Network was doing a show at the same place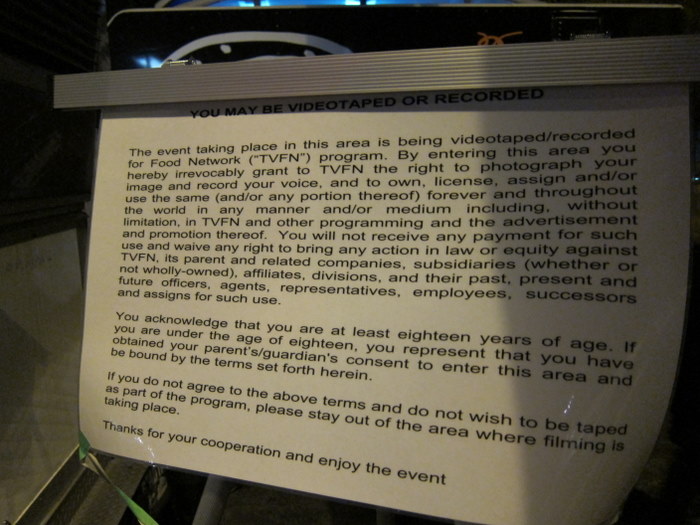 Lights, camera, eat.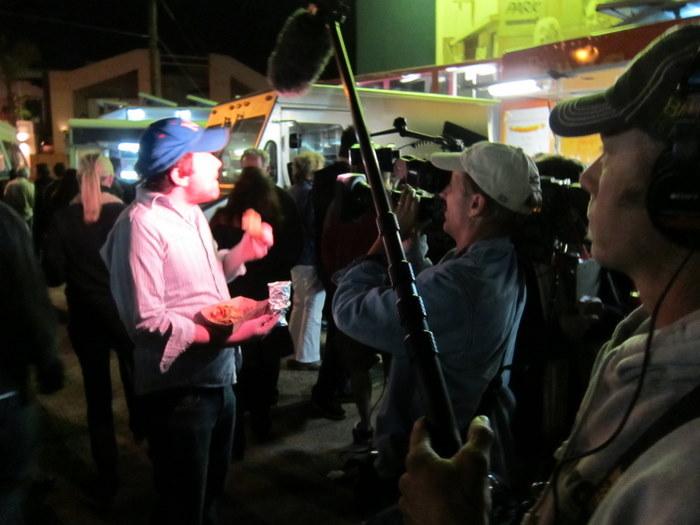 I can't give too much away as you'll have to wait and see how stupid I turn out in the segment. All I can say is that this shit is good.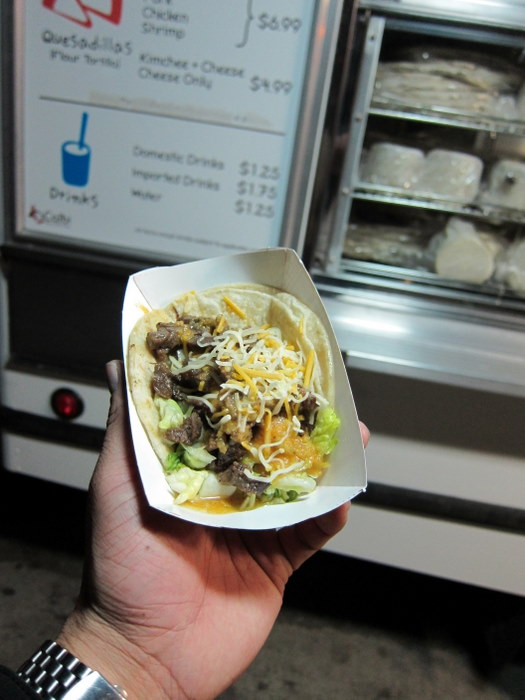 I was trying to be all stealth while being filmed, then all of a sudden I ran into a bunch of heads I haven't seen for a minute. Adam's (WESC, Surface to Air) b-day was going on right next to the food truck place. Happy b-day young one.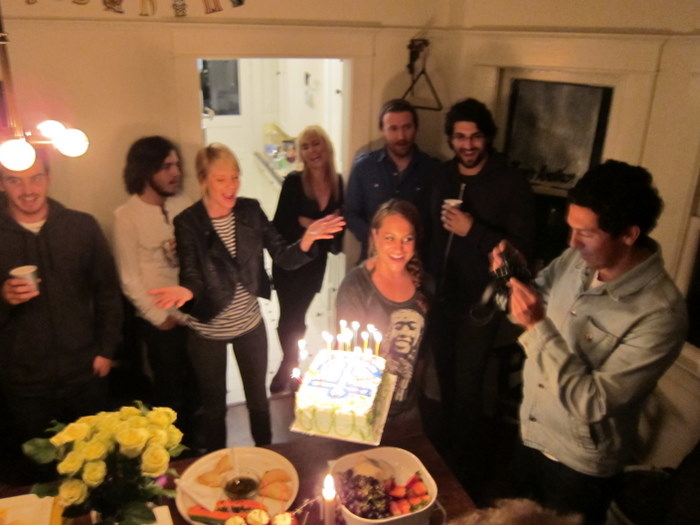 Make a wish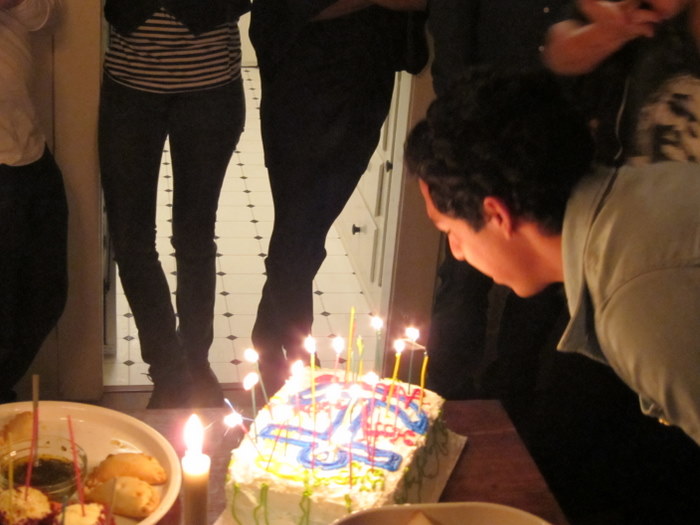 Down a few blocks, Justin and Lauren were hanging tough at Abbot Kinney court.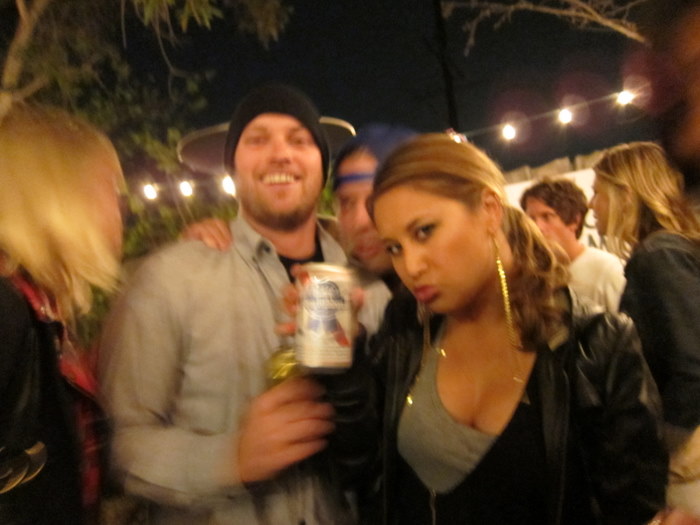 His boy, Garrett (Dad is the founder of Oliver Peoples) runs this insane spectacle and sneaker joint called Garrett Leight Optical. Check it.


Bringing it back


Gourmet anyone?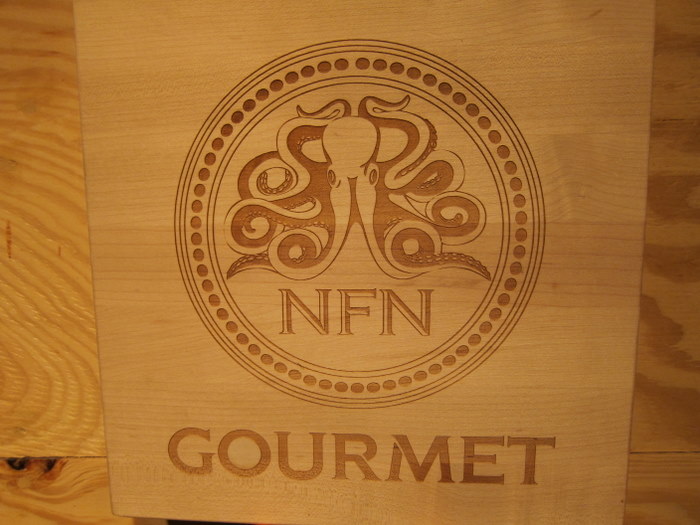 My favorites - Quadici's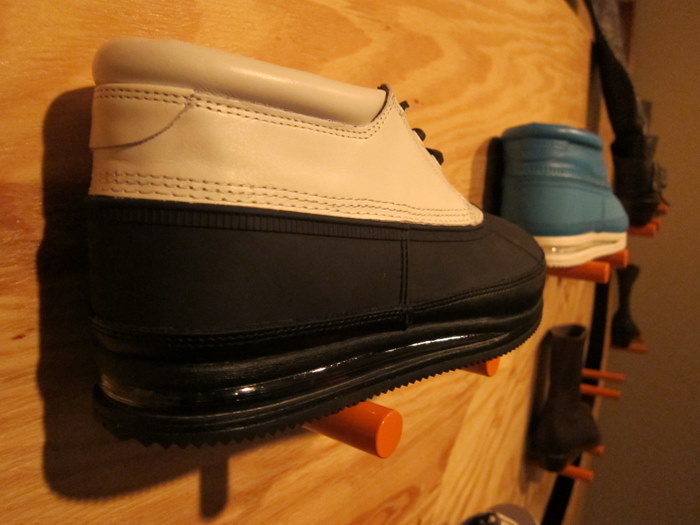 There's something about chill'n outside and listening to good music with your homies.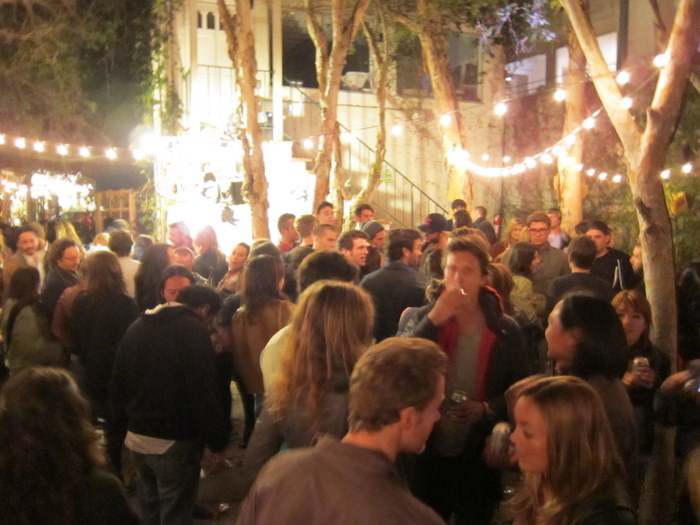 Just make sure you don't drink too many of these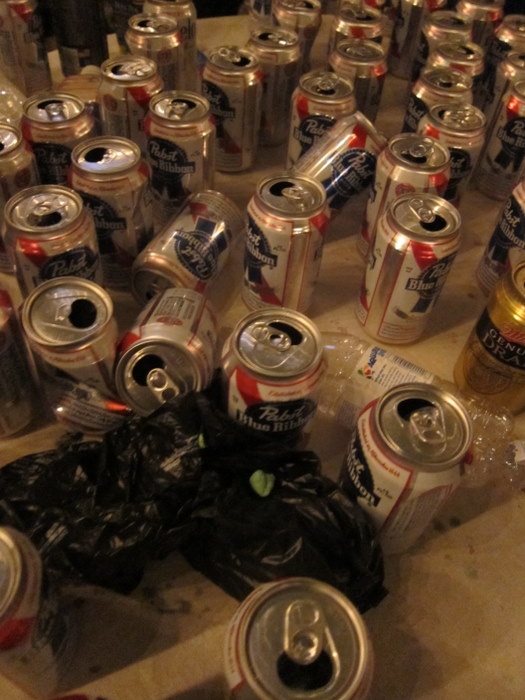 Did You Clean Your Room And Make Your Bed?
April 9, 2010
To me, the best years of skateboarding were between 1984-1989. This was an era where legends like Hosoi, Gator, Gonz, Lester, Phillips (RIP) , Roskopp, Alva, Cab, Smith, Hartzel, Dressen and a few others were killing it like no other. I was a true fan of these dudes and didn't hold back whenever I would see them. If there were sticker tosses at an event, I'd be that little grom trying to get whatever was thrown out. Can you please sign my deck and T shirt? That was me.
It was also a time when new blood like Vallely, Lee, Barbee, Klein and Cardiel were just coming up. Back then, skateboarding entrenched my life 24/7 and I'll never forget the raw energy as well as a little kookiness that made up the 80's of skate. Case in point, do you remember Skate Visions? I do and I remember Gator's hella funny lines. Check it. ( BTW, give it up to Agent Orange for doing what they do)

The Best Times…
April 8, 2010
Just like for me in skateboarding, the best times for snowboarding were probably from 1990 to 1996. Why? I think it was a time where a lot of people didn't know what the hell was going on except to have FUN riding. The day glow phase was slowly coming to an end and the epic center of freestyle riding with baggy jeans, heavy flannels and wide stances were all happening in the local mountains of Big Bear, or Bear Mountain to be exact. Bear had the world's first "park" solely dedicated to snowboarding, and one dude named Mike Parillo was in charge of it all. (As many of you know, I started my little biz while working at Bear, so I witnessed this firsthand.
In my first catalog in 1992, Mike let me use this one picture of him riding at the "patch". Of what I remember, Mike is a mellow, cool-headed guy that not only ripped on the hill, but had some major creative ideas going on. Although I haven't seen him since then, today he lives in Jackson Hole and recently started an online gallery with Travis Rice, called ASYMBOLGALLERY. Don't sleep on this stuff as his style transcends all areas of boardsport culture and beyond.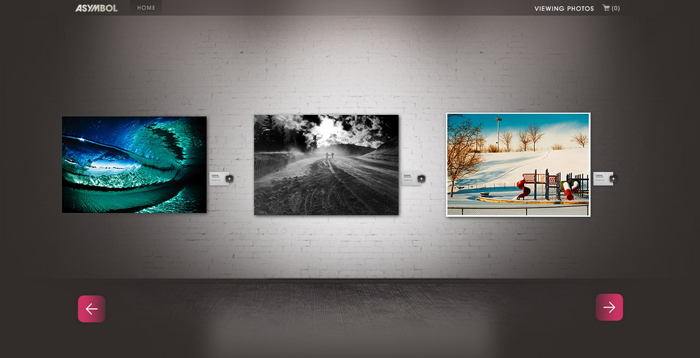 SLVDR
April 7, 2010
Nowadays it seems like if I go out to lunch, I'm always hitting my favorite Vietnamese joint down the street. Long time friend, Rob from Bond and SLVDR, met up with me for some good eats. Rob won't say it, but he's got a pretty good eye when it comes to style. Maybe I'm biased as I'm also into the simple aesthetic with a little twist. Speaking of twist, what's with the funny look?


Ok, let me show you how its done. Do it like this.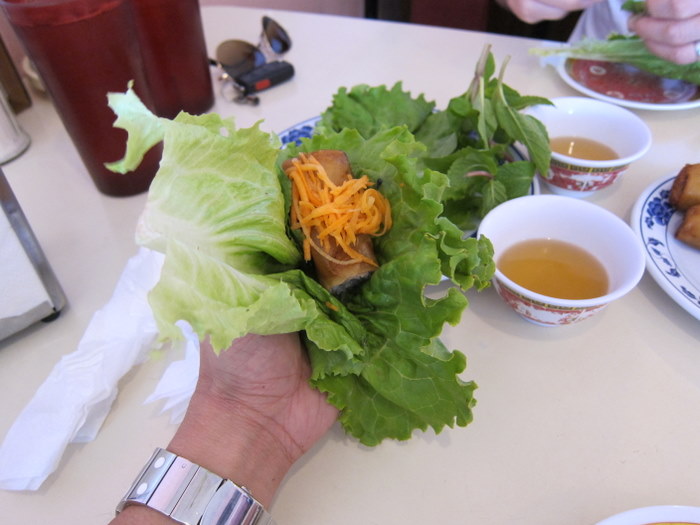 Doesn't this look good?


Rob's design background is deep in outerwear as he's done a lot with the biggest brands out there. He and a few other buddies have ventured out and started their own thing. SLVDR being one of them and I must say, this is 100% you. Hopefully you guys also like what Rob is doing. If you agree, click here to show some love. In the meanwhile, check some Spring 10 looks.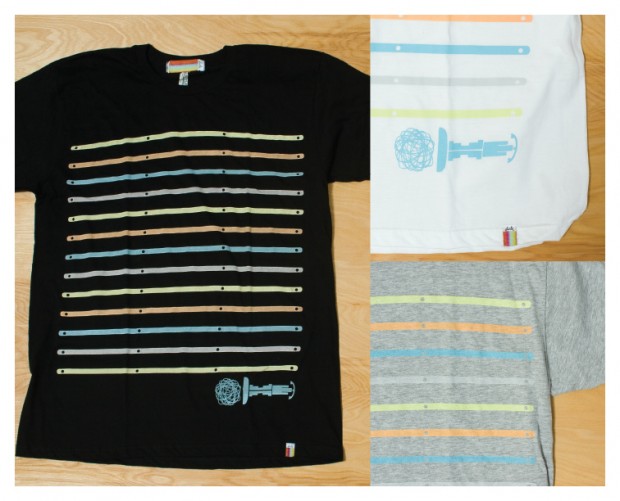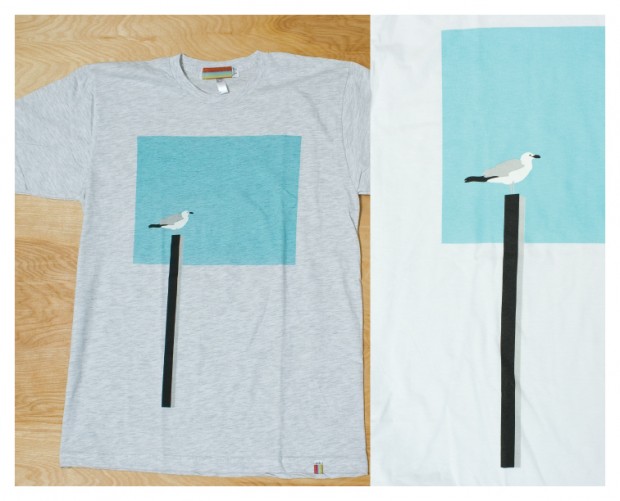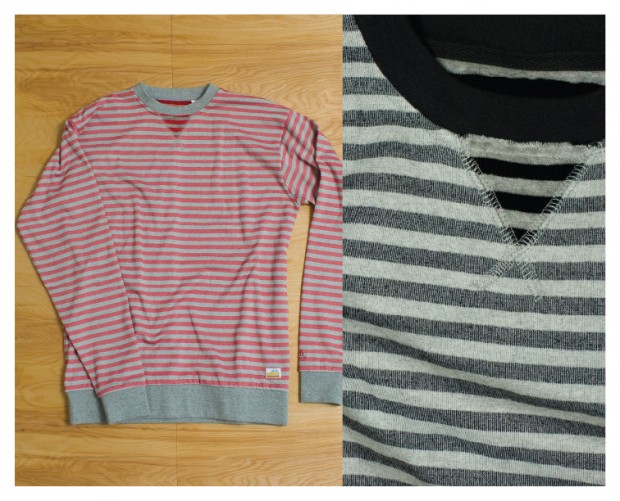 Can You Pass Me The Potatoes?
April 6, 2010
Our surroundings are all connected in one way or another. Although it maybe few or far apart, one thing relates to another thing. Scottish artist, Geoff Mann shows the connection between sound and design with his installation called "Cross-fire." The premise is an argument between an invisible couple over dinner. What transpires is vibrating tones that turn into visual motions of data through Glasses, Plates and Utensils. I'm sure you've been in a situation where you can literally feel this happen. Geoff creatively shows it his way.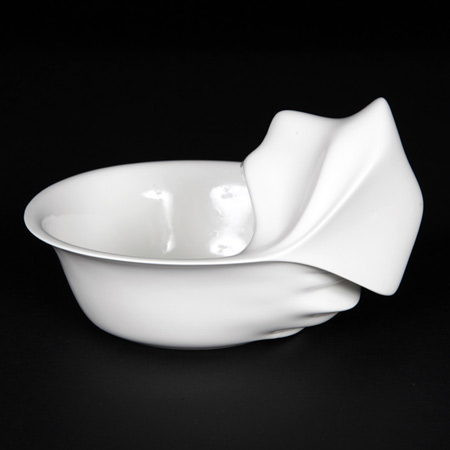 How crazy would it be if wine was in this glass?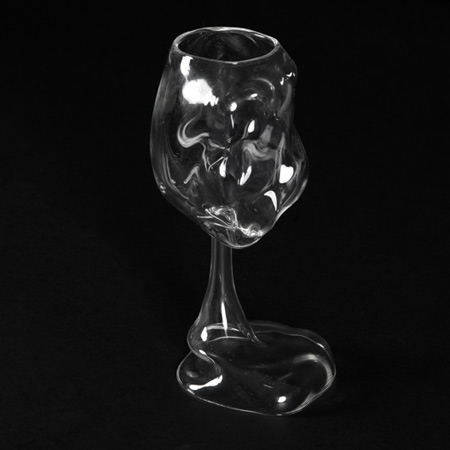 I'd like to have a fork, knife and spoon like this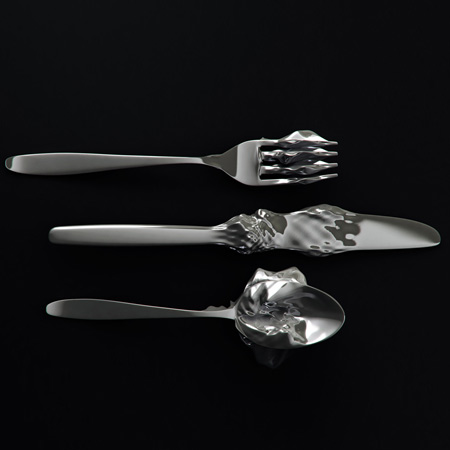 Please check out the video to see this all come to life.



Stuff
April 5, 2010
When I was little, I remember my friends hoping to get certain "stuff" on Christmas. It wasn't anything big, but I used to see them getting all psyched up hoping it would arrive. I never wanted to be put in a position like this so I didn't think about it. That kind of stuff seems so silly now but I never expected things to come to me. If someone sends me something, I'm as surprised and grateful as if I was still that little kid.
Speaking of which, I received some little goodies from some friends. I'm taking a liking to these NB Japan 1400's in Black and Tan leather. Thanks Jen!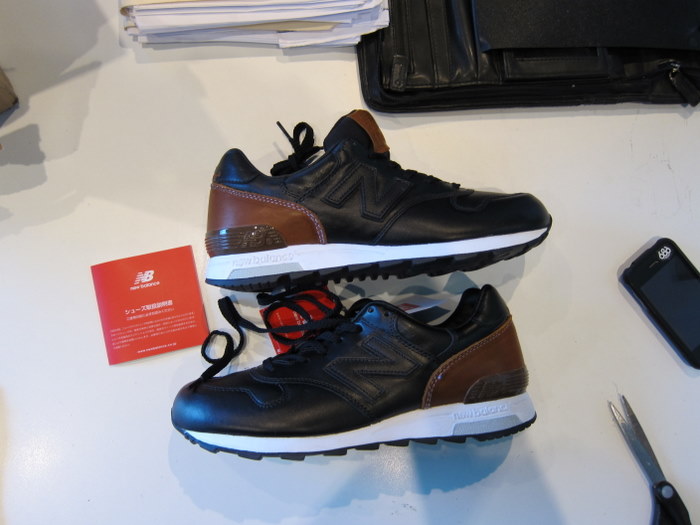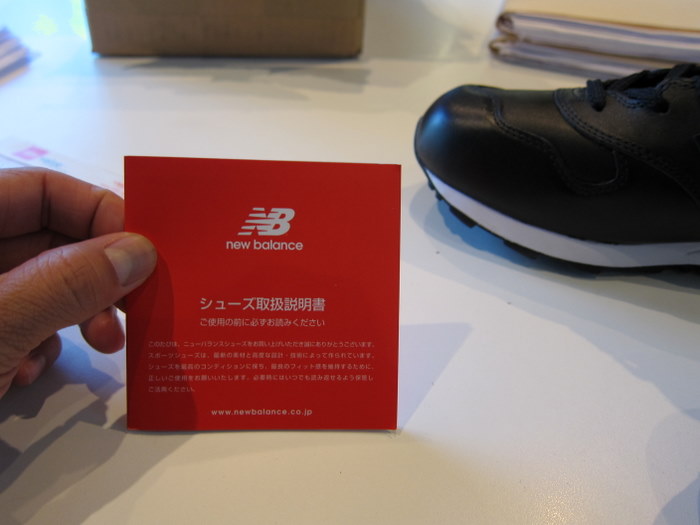 Per and Jeremy just hooked up with Christian's Iconoclasts and released some Limited Decks. These will fit nicely at the new place in LA.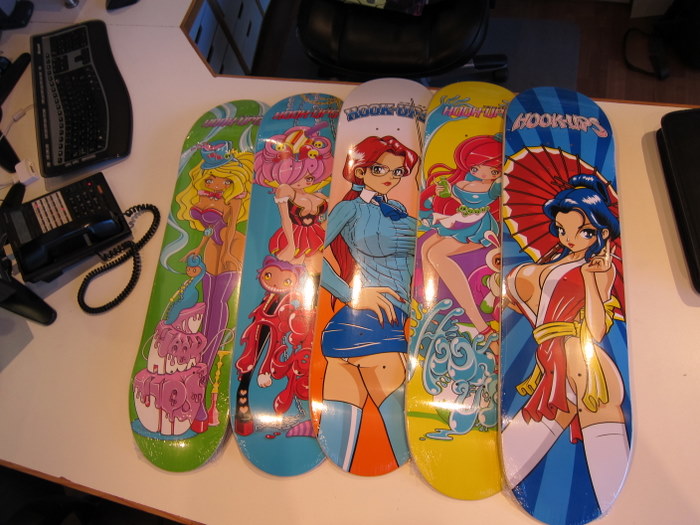 I've been a long time fan of Mike Giant and how he's represented the Bay Area forever. I like his simplicity in Black and White and always wondered what it would be like in another form. Bam! REBEL8 is born in 2003 and since then, lead hustler and all-around cool dude, Joshy D. has paved the way to something pretty ill. Congrats JD.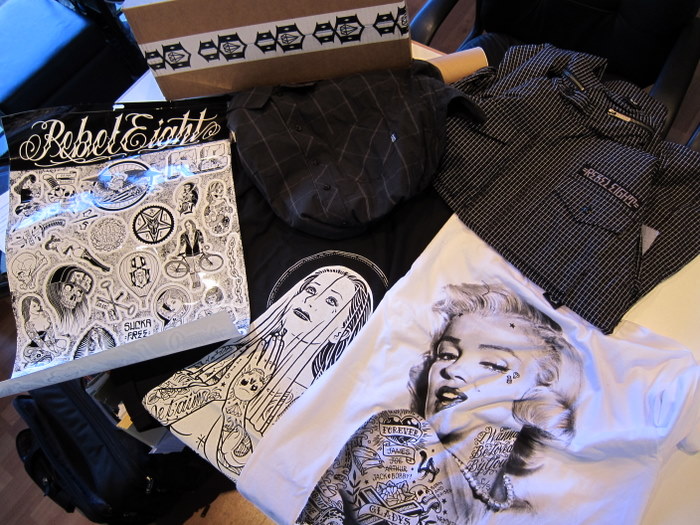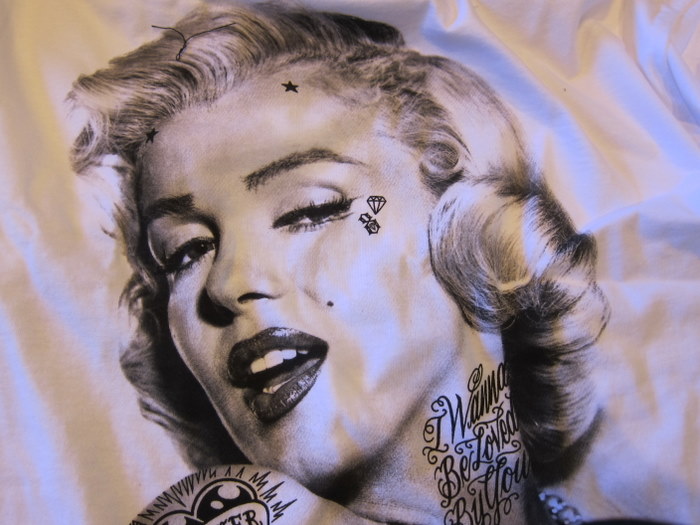 FREE 4 ALL FRIDAYS - P.O.V.
April 2, 2010



I remember back in the day when we all wanted to film our homies riding down the mountain, we had huge video cameras that took nearly two people to hold. Today's a little different as we have the insane P.O.V joint from GoPro Check LV's take on it.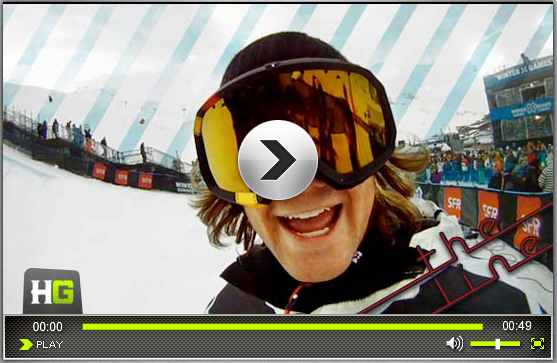 The Line With Louie Vito


New Headquarters! (For Real This Time...)
April 1, 2010
As most of you know, I've been looking to move our place for a while. No disrespect to the OC, but it's time to move back to our roots in LA. What do you think about this, Adam?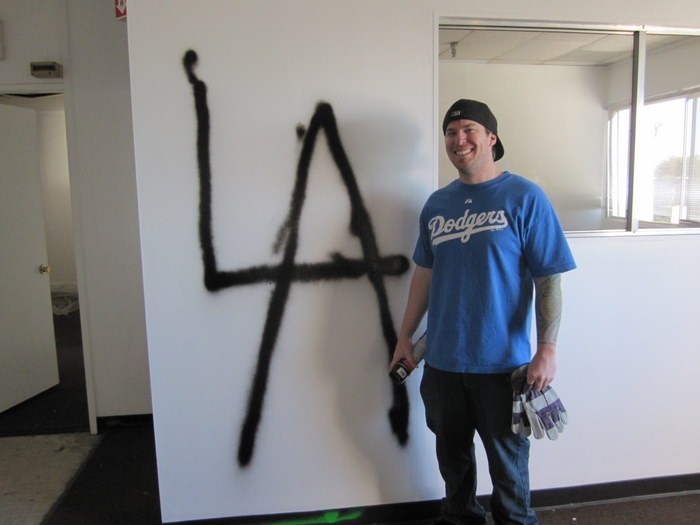 Who's hand is that?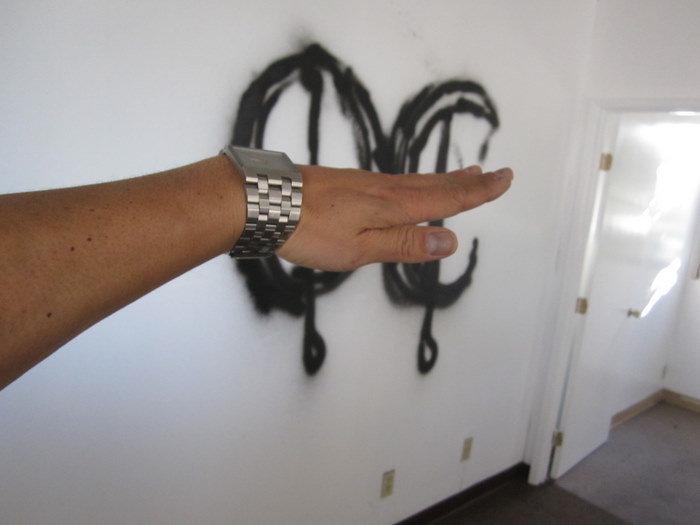 I started in the streets of downtown LA making my first jacket out of leftover fabrics I got from Portland. Although I had no idea what I was doing, the City of Angels taught me the ins and outs of the garment biz. Keep in mind this was 1992, right after the LA riots, so it was pretty raw. During that time, the art scene at the Brewery lofts near Chinatown (where I had my first office) was starting to take off. It was a compound that housed so much creativity it was infectious. This also showed me that you can do a lot of things with a little imagination, hence the DIY mentality that 686 was built upon.
After years of looking for a place with "character." I found a place that reminds me of where I started at the Brewery. It's an old manufacturing site for metal and truck parts. Although it doesn't have dead bodies in the morgue like the hospital I showed, it does have lots of room and great bones. Check one of the views of our future compound.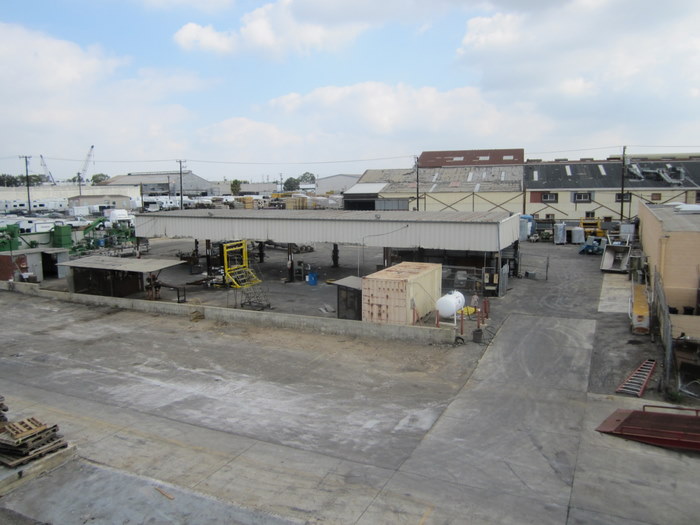 Another shot at the side of the building.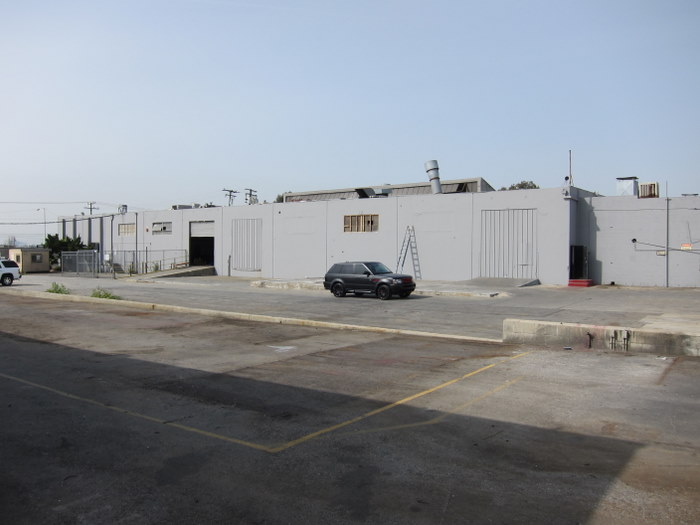 A big part of my goal is to create a "community" where like DIY-ers can come together and do some incredible things. This area will house some of the creative lofts made out of shipping containers.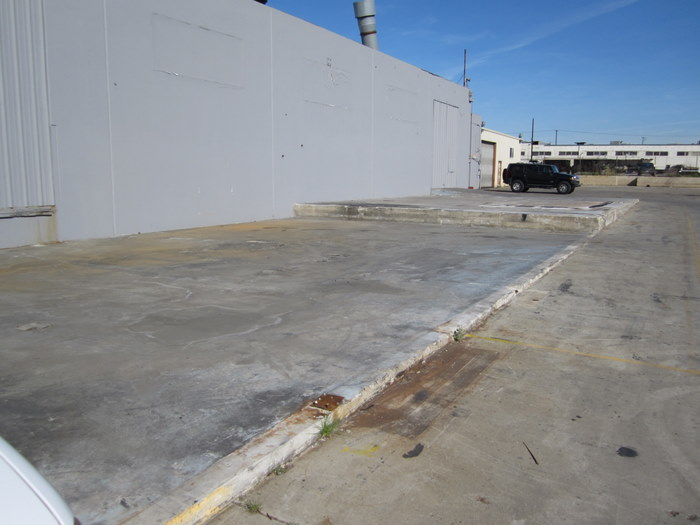 The current look of the entrance to the main building.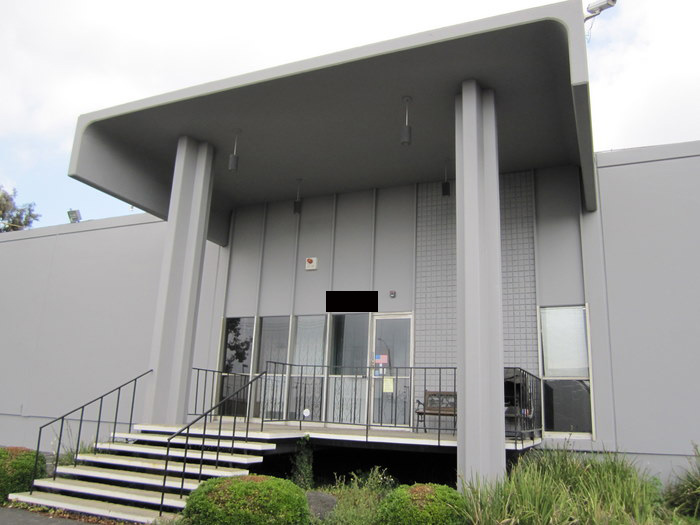 Come inside and check out the HUGE warehouse.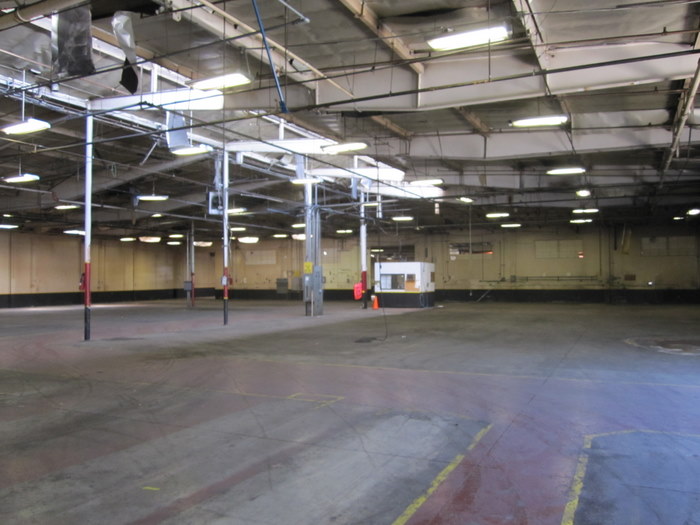 It keeps on going back with another large warehouse.


In the front, this is what the outdated offices look like. I HATE drop ceilings and fluorescent lights!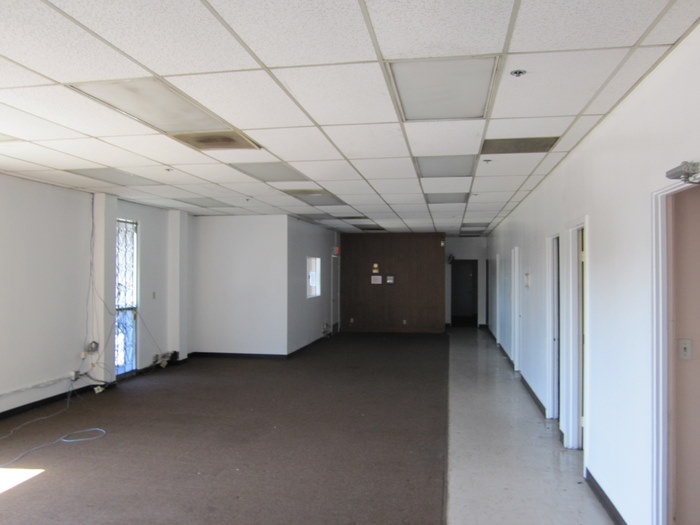 Up above, this is what drop ceilings look like.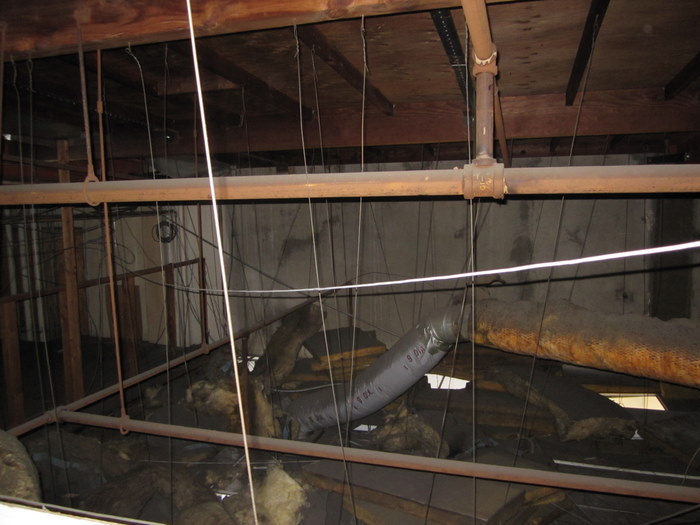 I'm also not digg'n the 80's style countertops in the bathroom.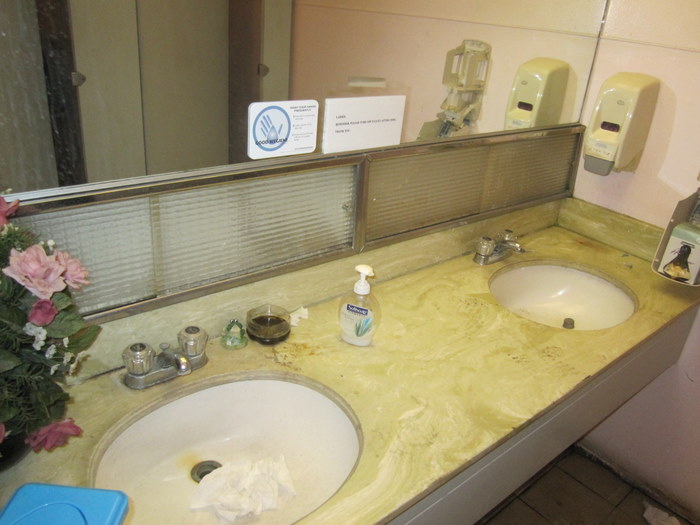 Since I can "see" through ALL this junk and picture what I want the design to be like, it's not an issue. The first thing we need to do is clear this shit out and start the demo process. (The following pictures show you what we've done in just a few days!) You can't see it now, but I'm standing in the main foyer where my office will be at the top corner.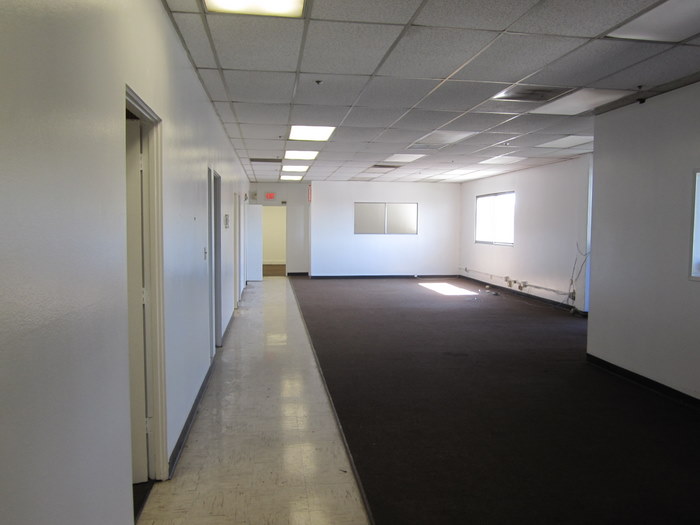 A few hours later, carpet is torn out, LA is marked and we're moving.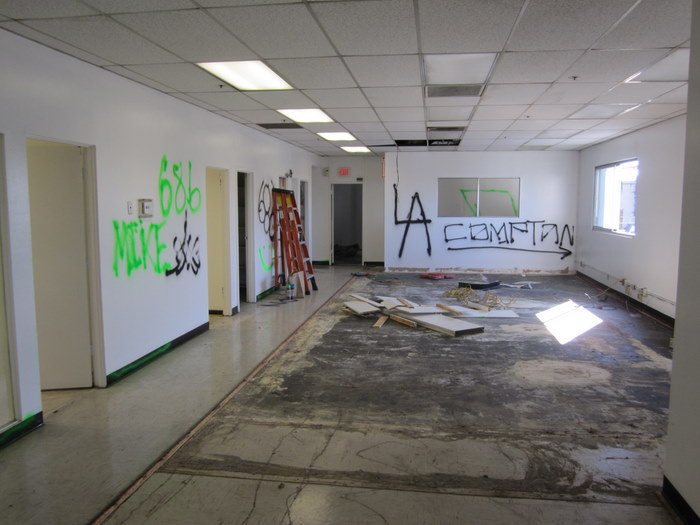 Add a few more signatures, take that drop ceiling mess out and we have something going on here.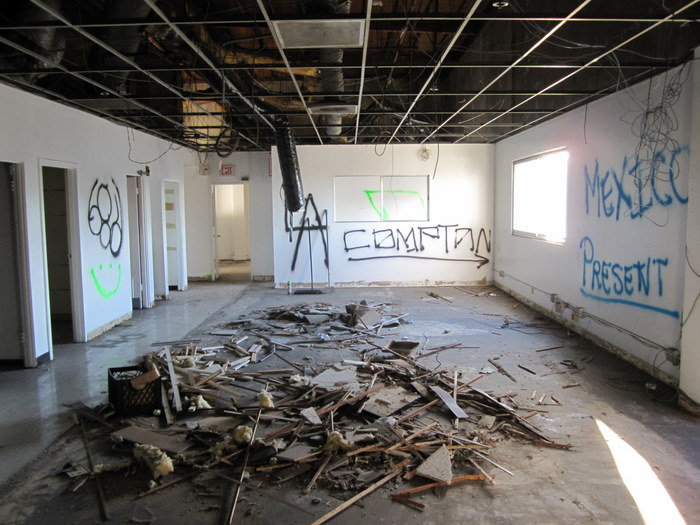 That's what I call progress. (now can you see where my home away from home will be?)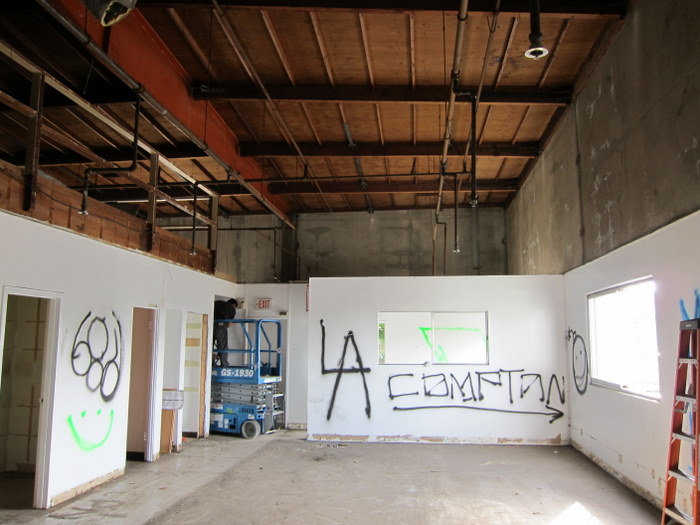 I'll give you another "before."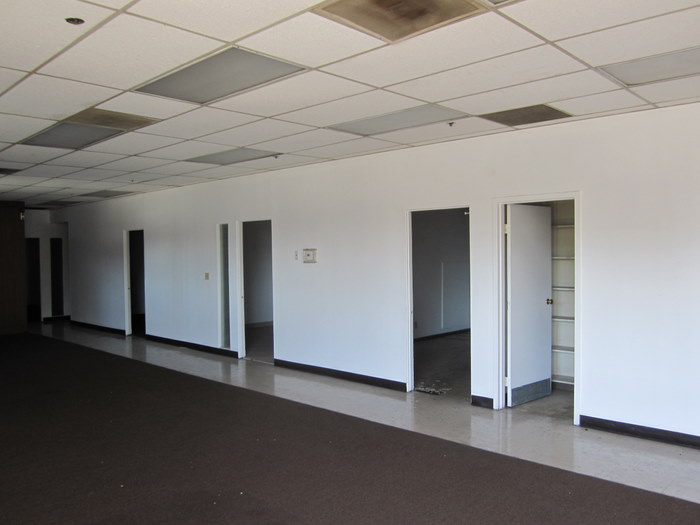 And "after." Downstairs will hold the bulk of our people. Upstairs will be our Design Labs where some crazy shit will go down. (Excuse the crappy tagging, I think our demo crew had a few too many beers while hitting the hammer)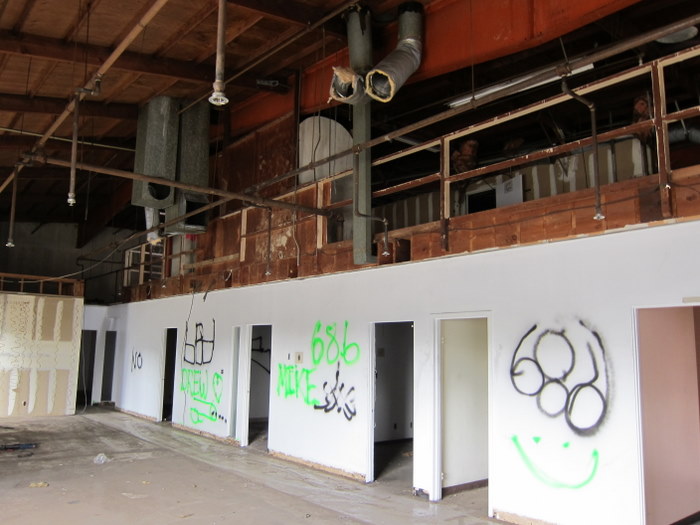 Remember what this used to look like?


Now it's going to be temporarily filled with lots of junk from the demo.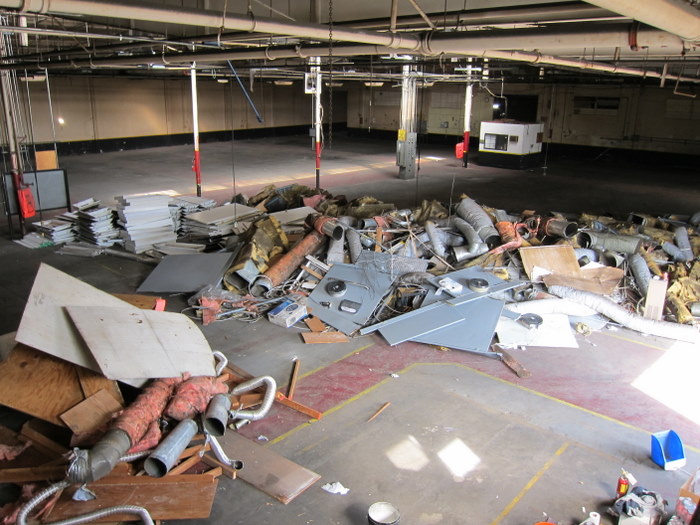 Don't worry kids, all the stuff isn't junk. Part the building process is to RECLAIM old things and make them new again. I want to minimize our carbon footprint and do it our way. Stay tuned and see what this stuff will eventually look like over the next 5 months.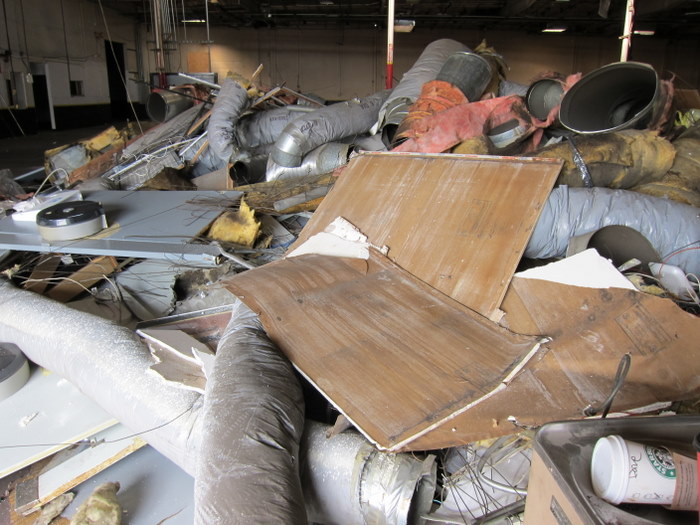 View Previous Post & Comments
March 2010 | Part 1
March 2010 | Part 2
February 2010
---