Back to News
Mike's Mash | August 2010
August 30, 2010


Michael Akira West is the Owner and Creative Director of 686 Technical Apparel. The following are some of his experiences inside and out of the industry across the globe. *Add Comments at Bottom of Page!


Live
August 31, 2010

Just in case you're wondering what's coming around the corner, our new Winter website is live and in full effect! If you're into seeing what type of wacky ideas we come up with and don't mind being a little different, then come on by and say what's up.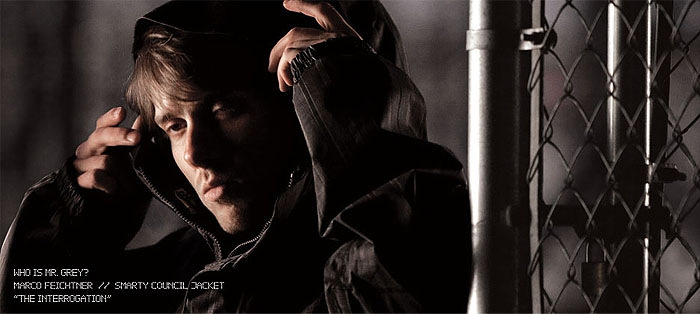 It's All in the Edit
August 30, 2010

It's only Monday, but I think most of you are already thinking about the long weekend coming up. So continuing with the random things I do, here's a fine example of why things in Hollywood always come down to the edit. McG x Rachel Bilson x Harry Chests.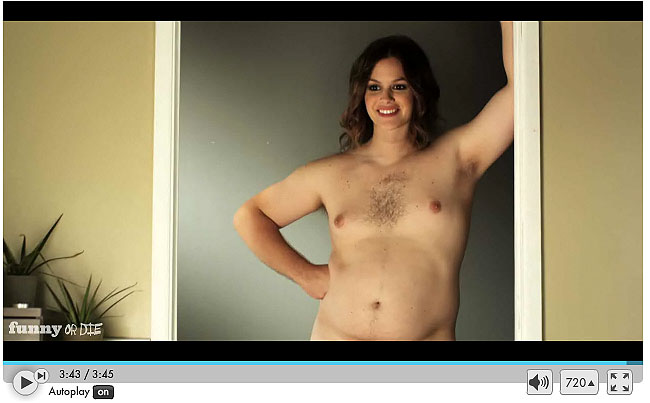 From Left to Right to Left
August 27, 2010

I love the Left Coast as much as the Right Coast. However I think my good buddy, Chief, likes the Left a little more. You see, he recently just made the "transition" back home to Cali from the
Green Mountain State
. I'll spare you the details of what and why. If you want to know, check out what people have to say http://shop-eat-surf.com/news-item/1884/quik-snags-key-burton-employee-big. Lets just say that Mr. Chief is in a good place. Welcome home man-now eat your Saltado!
I love this green sauce.
Halloween Time
August 26, 2010

Who would have thought the biggest Pop Star in the world would be an ex-bi-stripper from NY. A lot may hate on Gaga, but you have to give her respect for doing something completely different and bringing her own theatrical style to the world. I never thought I would have attended one of her gigs, but when I get an invite, I guess I'm down to head out. Hello Staples Center.




Oooo laah laaaaah!




Cha ching.




I've been to many shows in my lifetime, but I think this is the first time I've seen the gay community, screaming teenagers, moms and dads and everyone in the middle at one show, dressed up like it's Halloween, and going bonkers. The view from above:




Yes, lots of lights and color.




Love the glove G.





Coming in Hot
August 25, 2010

'Tis the season and we're shipping big time. Our winter shipments have been heading to stockists around the world for about a month. Yeah I know, fall/winter is probably the furthest thing you're thinking about, but we prep way ahead of time so you don't have to think about it. We're about to move back to L.A. soon, so this part of our U.S. warehouse is missing racks for now. When I look out, it kinda reminds me of that scene in Raiders of the Lost Ark with all the stored artifacts. However I'm not storing things-I'm shipping it out HOT.
What's in this box? How about our new glove line.
Wanna see what's in these boxes?



The Shuffle
August 24, 2010

When I was coming up, I used to look forward to trade shows. I think it was because there were only a few of them around and the ones that did it, did it fairly well. Nowadays I personally think there's too many of them and not only does it get tiring, but it's hella confusing to the retailer. If you recall, the main purpose of shows is to service the retailer. What retailer wants to spend time and money away from his or her shop to see something they have already seen or can be shown at their shop in the first place? Maybe its just me, but I'm just saying.
Enough with the talk, I'm gonna give you a brief rundown of two of 'em- ASR in San Diego and Magic and Project in Vegas. Boss man and good friend, Mr. Malakye brought his Shmooza job festival outdoors this time around. Although it got kinda hot during the afternoon, only Southern Cali lets you get your tan on and conduct an interview with companies you love all at once.
Be prepared, have a great attitude and line on up.
Inside, the scene was okay. What I mean is that I didn't necessarily "feel" the vibes I did at Agenda, but nonetheless there was some action going on. Check out the ASR footprint.
Check out Shmooza.
Catching up with people I haven't seen is always a good thing. However I always feel bad when I only get to meet up with them at the shows (I'll spare you the pics of random peeps). There's a bunch of "sandal" companies out there, but I respect it when a newbie comes through and introduces something different and proceeds to kill it. My friends at Olukai is one example and the other one I believe is Freewaters. Why? Just cuz…. Nah really, my friend Martin (on the left) is the lead innovator and proprietor to this new venture. His partner, Eli, in the middle, and Jeff, the main sales guru on the right comprises the tight team.
Martin has a long history in the footwear market, working behind the scenes as the head designer at some of the industry's largest companies. After a while he felt that it was time to venture off and do something new and different. Since he and Eli have a history on making dope stuff, why not do it together. Did you know that the top 5 sandal companies all make their products in the same factory? After a while, things tend to get recycled and diluted. If you want something different with patented applications like no other company, then give these guys a holla. Transworld did with their recent interview.
I won't give away too much of their top secret mojo, except this patented little thing you see here... you gotta try it to see.
I like to roam around the halls and see things like this Schroff custom board.
Goliaths.
\
Calm.
Heavy.
Now off to Vegas to see some other homies... to sum it up in a few words… ASR = Bro, Sandals, Cut off Denim Shorts Magic = Clean Lines, Shiny Suits, Tuck in Shirts Slate = Flat Brim Hats, Sneaker Freakers, AF1's, Black T's Project = Slim, Euro Invasion, Rolled Up Pants, Toms, Scarves in 110 Degree Weather Upstairs for Magic/Slate.
You'll find heads like my boy Shubin slangin' his TLFI brand. No cease and desist letters yet, huh.
I can only imagine what the Crips would say if they saw one of their own doing this.
Old friend and forever N.Y. hustler, Conrad is happy and bitter at the same time.
I like Project and so do lots of other people.
U.S. of Project.
Mr. Coal showing some new hits coming your way soon.
I think I'm ready for this Oiled Canvas joint now.



Beach Blanket Bingo
August 23, 2010

Yeah I'm late on this mash. Things have been a tad hectic so excuse me for lagging. It seems like summertime in Cali is a busy time... X Games, Maloof, Tradeshows and whatever is left in the middle for your own time. I don't know how some people do it. If you know a little bit of what I like, industry events are not on the top of my list, however, it's a good excuse to go out and see what the kids are up to.
The U.S. Open of Surfing has been going on in H.B. for decades. However not until the little company in Oregon came aboard last year, did the Surfing industry get a dose of how big this thing could be. I've heard the numbers were close to a half a million people attending the past weeks' festivities. If you multiply that by the number of people who saw/listened to it in other viral media forms, the numbers are more impressive than what the mall kids see at Hollister. Like it or not, you gotta give it up to Nike for bringing authenticity to the world. Let's see what the masses like to do in HB. Welcome.
Main street in Huntington is the heart of the Surf world. If you've ever been to the streets of Shibuya in Japan, this is a mini version of the chaos. Red light.
Green light.
Legaaaaaaliiize it.
The 5 acre village in perspective.
How "convenient." A 6,000 square foot shop at the entrance of the village. Buy, buy, buy...
Make it your own.
Teeny boppers getting pitted. Laces x Headbands = Surfstock?
Technology at its finest.
Hurley is really pushing his Phantom thing to the bank.
I'm glad that my friend James (Dalek) is making sure they do it right.
Hmmmm... I don't know what to say about this.
You can pick up your glow sticks at the entrance.
When you're cruising around, you almost tend to forget there's a contest going on. The Bracket starts like this...
and somehow ends here. (Congrats to local boy Brett Simpson for his second title.)
Damn, I would hate to haul this thing around the beach.
Did I mention there's a grip of people here?
I mean a grip.
I'm outta here before this place bursts. Home James.



The Cobra Shop
August 20, 2010
While working on the 686 ACE (Artist Collaboration Effort) project with Shepard about 9 years ago, I vividly recall meeting this one interesting dude named Mark. We were at the final stages of customizing the jacket when Shepard told Mark to help him sign some of the pieces. Every time we were going through a piece, Mark kept commenting on how he absolutely loved the details of the jacket. It wasn't necessarily what he said, it was how he said it. I instantly knew this dude was different (in a good, quirky way).
Fast forward to today and a super star career as a party photog, hipster lead man, person in the right place at the right time... a mini Terry Richardson (in the making), Mark the "Cobra Snake" has opened up his own little Hollywood shop where you can be just like him (and his Cobra hipster posse). If you know Mark, you know the crazy shit you will find is something between Steve Aoki's gigs and Jeremy Scott's wet dream.



The Blues
August 19, 2010

There comes a point in time when people cross paths from different worlds. Case in point, in the fashion world where somehow, someway, something heads in the street to the contemporary, to the better men's world, consider "blue" as the it color this season. I thought I've seen it all when thugged out dudes were wearing Baby Milo Polos and street heads were rolling up their denim shorts. Scott Schuman's The Sartorialist captures a hint of it in N.Y.



The Art of Folding
August 18, 2010
Origami is defined by the Japanese as the art of folding and dates back to the 17th century. London based architect Bell Phillips recently completed a unique staircase inspired from this old art form. It's based upon a complex geometry of folded angles which provide a floating illusion accentuated by the natural light from above. If you get off on this stuff as much as I do, see below.



The Homies
August 17, 2010
Friends, family, click, squad, crew, team, unit... call it what you will, but everyone has one. It may be a few heads or an entourage, but people tend to surround themselves with like-minded individuals who make them better. Whether it's for support, to introduce one to new experiences, or just for comfort, it's typically great to have a support system that has your back.
For me, every time I go back to the Hawaii, I feel this same sense of support. I don't know what it is, but there's an unconditional "Ohana" vibe that's peaceful and contagious. My homie (and his "you gotta work hard and do for yourself, 'cause nobody else is gonna do what you want for you" mantra), Levi Maestro classically shows what I'm talking about in this little short with my homies from In4mation. Check the good vibes below.
Maestro Knows - Episode 5 (Hawaiian Vacation) from Maestro Knows on Vimeo.
Mondays...
August 16, 2010
Since Mondays tend to not be the most popular day of the week and the fact that I like to mash a grip of different joints, here's some left overs from our past Agenda Show at our infamous photo booth. I kept things PG-rated. (If you're feeling bad and want to go R-rated, check it out here.)


Stupido!
August 13, 2010
Euro's do it differently than anyone here in the states. Check this one lucky (and pissed off) dude show 'em what he's got.

B-Italiano-P
August 12, 2010
A picture is truly worth a thousand words. World reknown photog, Steven Meisel recently shot an intensely controversial spread for Vogue Italy. Is it really controversial because Steven is poking fun at the situation or is he bringing to light that we're all to blame and all to lose at the same time?
To me, incredible still photography is the gateway to another universe that one can only imagine. The great thing about it is everyone will have a different journey, hence a different perception. At the end of the day, it's up to you to decide which way you go.



Save Me a Piece
August 11, 2010
We're blessed to have some of the most talented people at 686. I mean most of the fam has been with me over 10 years. Some over 15 years! So when a family member leaves, it's both a sad and happy day. Sad to see 'em go, but stoked to see them off to the next chapter in their life. My boy Gary is moving back to Colorado and ditching the ocean for the mountains. I can't blame him as sitting in traffic for hours gets to you. Since all of our heads will never actually leave the fam, just go on to the next episode, we wish G the best of luck wherever the future takes him.
Hey G, what's that in front of you?
Oh hell yes.
Eat away, son.



SL to the C
August 10, 2010
Did you know that you can surf in the morning in L.A., take a short flight to SLC (Salt Lake City) and be on the mountain before lunch time, and then have time to head back home to L.A. by dinner? Well, I did. A day after the Agenda show I made the skip over to SLC to check out another trade show called OR (Outdoor Retailer).
Where there's every "cool" person in the book at Agenda, OR hosts a different "cool." If you're passionately into the crafts of climbing, hiking, camping, biking, surfing, mountaineering, paddling or running, without the pretentiousness of making sure your wearing the right sneakers to go with your pants, you're at the right place. Since I'm a mix of everything above, I dig the geeking out process at OR. Here are some examples: Vibram is known as one of the worlds premier outsole makers. They introduced the "five fingers" a few seasons ago and I might actually try these suckers out. (Might.)
If I do, you can count on the fact that I won't be doing this.
Packs have come a long way since I wore my Jansport pack to school. If you think of every aspect of how a pack should fit, breathe, carry and store on your body, then you just might be close to being privileged to get one of these.
A life of its own.
Breathe baby, breathe.
I used one of these Avalung's while riding the Steamboat backcountry.
I'll keep it simple. In case you get buried (and haven't died from the impact), breathe through here.
Which will save your life here? To learn more, check this out.
Either this is a funky, heavy, dancing rave glowstick, a sex torture device or one insanely rad climbing mechanism.
Before you thought you were cool. The original Woolrich.
Go pro bra!
As cheesy as this might look, it was pretty cool to see young people participating in something they're passionate about. Project OR, ala Project Runway. (BTW, you will see something soon that will be much better this…wink wink...)
First step- Get a design brief, create a storyboard, target customer...
Gather all your fabrics and trims.
It always starts with the right pattern.
Chaos ensues.
Pow! Your done.
Now break it all down and tell me the entire process and why you should be the winner.



Showtime
August 9, 2010
It's the start of the Spring 2011 Trade Shows. First up is Aaron and Seth's independently run Agenda show in Huntington Beach. It's their third installment in the HB location and, as always, it's a banger. For y'all that aren't familiar with Agenda, it's the place where retailers and industry folks in the Action-Street-Footwear realm come and do some biz (at least that's the intention).
I wasn't around that long and seem to have forgotten to actually take pics so you're gonna have to trust me that it was a good ol' time. Team Bong was all around.
While the halls were packed with a mash of heads from retailers, wholesalers, manufacturers, suppliers, scensters, hipsters and wannabe'ers... you name it.
Like all the Agenda shows, we opt for something a little different.
Speaking of something different. You only see apps like this at the "other" shows. I guess NB also does it their way.



A Little Off
August 6, 2010
I admit it. I'm one of those heads that gets all worked up when I see something that is not straight or balanced. Its okay when the user actually makes it that way and it works with the overall design, but when I see something that shows a lack of effort or planning, that's when I notice the imperfections. Take for example when you put a wall shelf up. Either use a level with the correct screws and inserts or don't do it all.
Now there's an answer for all those handicapped wall shelf installers and, better yet, something pretty dope to weirdo's like me. German designer, Christian Kim has long been fascinated by movement and balance and designed a shelf that perfectly achieves both aspects.
The magic's in the back, where the center acts as a pendulum, thus moving all the other sides in coordination.
The physical movement by the user further changes the type of interaction with the object. If you're feeling a "little off" one day, then maybe your shelf will too?



The Bigger Picture
August 5, 2010
A typical work day for me lasts 12-16 hours. I've been doing it for so long it's not a big deal. The only bad thing is that when your jammin' on something, you tend to forget the bigger picture. What I mean is when you're hands on and in the mix, sometimes the end goal gets distorted and the emotional takes over the logical. It's all part of the process and I manage to get back where I need to be. One thing that allows me to get back is when I rap out with other heads that I respect. The ones that not only grew up doing the things they love to do, but have also paid their dues. One example is my good friend, Will. From the early days, working side by side with Jim Jannard at Oakley, to owning and operating Dragon Optical, he's been through a lot. Although our schedules have limited us to catch up only a few times a year, its always good to see what he's up to and vice versa. Shaka brada.
While I shaka my ahi tuna salad.



Pants on the Ground…I Mean Wall
August 4, 2010
I was getting carried away singing Larry Platts "Pants on the Ground,"
I almost forgot what I was really doing. You see, I'm in the final stages of remodeling my pad and have one more room to go. The goal for the "man cave" is to try and reclaim items for another life. One prime example is the use of cotton denim, which we're reclaiming and turning into insulation. Basically I'm taking about 100 pairs of jeans (100% recyclable, VOC-free, formaldehyde-free) and putting it in my walls.
The technology's been around for a minute and it's pretty easy to cop. However when it comes to the big daddy, Levis takes it to another level. In SF, they're currently in the renovation phase and you can best believe that they'll be representing well. Take what they did in 2008, for example, to the California Academy of Sciences. A mere 200,000 pairs of used jeans were all together used for the remodel.
To make it more visual and give it more impact, they highlighted certain walls with plexiglass to show what's really behind the project.

Slake Live
August 3, 2010
As you probably remember, my friend Alex dropped off the premier issue of Slake. Last week, I attended the launch at Santa Monica's Bergamont Station. How's it going Alex (and some weird dude in Red)?
Welcome.
The scene was not only cool, but inspiring to see what Joe (Donnelly) and Laurie (Ochoa) has brought to life in the City of Angels. Various contributors from the book were on hand to provide their stories.
Mr. Donnelly in action.
I don't want to spill too much, so check out the following snippets. If you feeling it as much as I do, pick up a copy here.



LudoBites
August 2, 2010
Last week, my good friend Jeremy invited us to check out LudoBites. If you didn't already know, LB is a guerilla pop-up restaurant created by Chef Ludo Lefebvre (ex Chef of L'Orangerie, Bastide, Lavo). If you know French cuisine, you know Ludo, but what's even better is that he's kind of whacky (in a good way). I like his idea of never keeping things the same and making people find him vs the other way around. It reminds me of raves back in the day when you had to be invited to get a clue, then get a map to where the location was, then be privileged enough to enter.
Even better is that LudoBites is temporarily popping up at one of my favorite lunch spots Gram & Papa's.
FYI- You haven't had the best quality sandwiches and salads if you haven't been to G & P's. Big ups to owner Mike (and JD for inviting us).
Let's get down to biz! What are we going to have tonight?
Forget about it, we're ordering everything….starting with the cheese plate. (The little red blob on the upper right corner is Kimchee- I bet you've never had this before on a cheese plate, but it tastes so good!).
Great tasting octopus tastes like the best meat you've ever had.
The Foie.
Here ducky duck...
The Belly.
Hell yes, I have double vision.
Soufflé's start like this…
...but always end up like this.

View Previous Post & Comments:
July 2010
June 2010
May 2010: Part 1
May 2010: Part 2
April 2010: Part 1
April 2010: Part 2
March 2010: Part 1
March 2010: Part 2
February 2010
---