BACK TO NEWS
Mike's Mash | September 2013


Michael Akira West is the Owner and Creative Director of 686 Technical Apparel, MATIX Clothing and New Balance Numeric. The following are some of his experiences across the globe. *Add Comments at Bottom of Page!
"XX"
September 30, 2013
Good things come to those who don't wait-Introducing the new 686 AXXE JACKET. Global faction rider, Atsushi shows what High Tech-Good Times really means.
Wear it on the hill during foul weather or on the streets. Made with fully waterproof (10k) and breathable (8k) custom yarn dye flannel plaid, 120g body/80g sleeve polyfill insulation, taped seams, dual chest pockets with military flap construction, external chest storage pocket, velcro reinforced shirt cuff and front placket snap adjustments, 1" drop tail with curved hem sides, diamond-quilted body and sleeve lining, sherpa-lined casual hood and snap-up adjustable powder skirt.
See how it all works here:
RESERVED AXXE FLANNEL INSULATED JACKET from 686 Technical Apparel on Vimeo.
With You Everywhere
September 27, 2013
On my way back to LA, I stopped by to say hello to a few friends in San Clemente. Here's a hint. They have probably the most stacked up team representing their products across the globe x they keep you fitted, literally.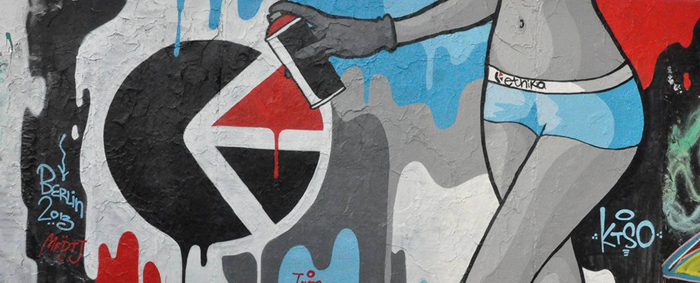 Say hello to Malcolm, founder of Ethika and race truck driver, supercross owner, business kingpin and all around dot connector, Matt Cook.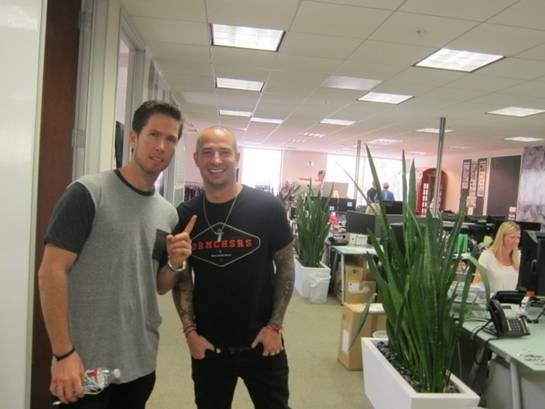 There in the final stages of moving all the offices into one area. Malcolm gives me the silver dollar tour.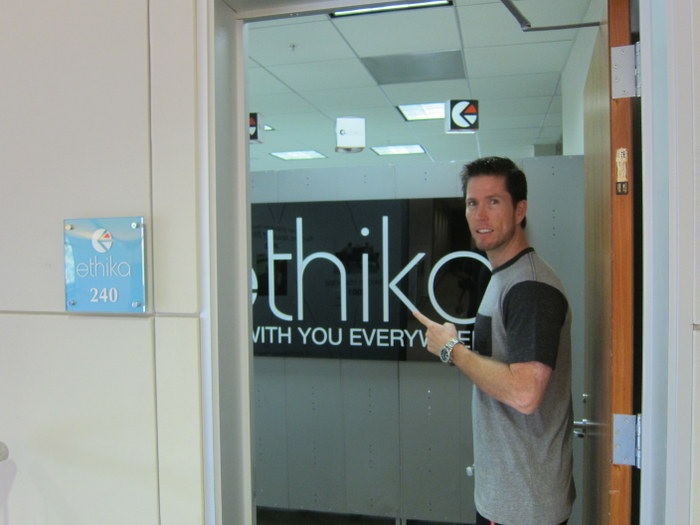 Now here's a timeline of the brand that is really easy to understand.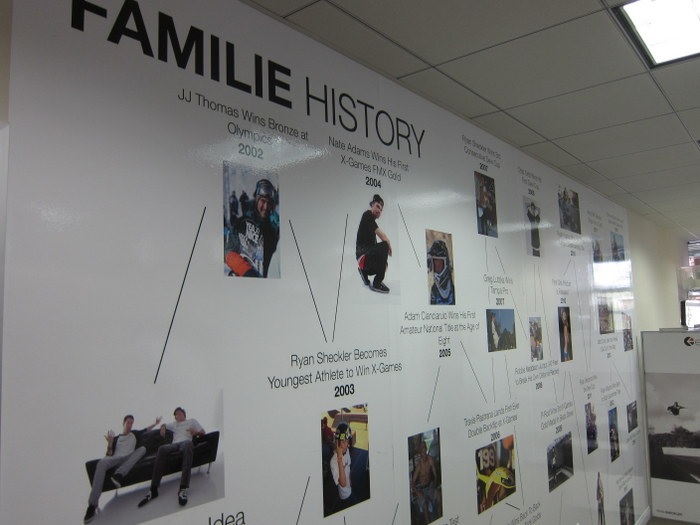 2001 x Sofa king cruising x Pastrana = The light bulb moment.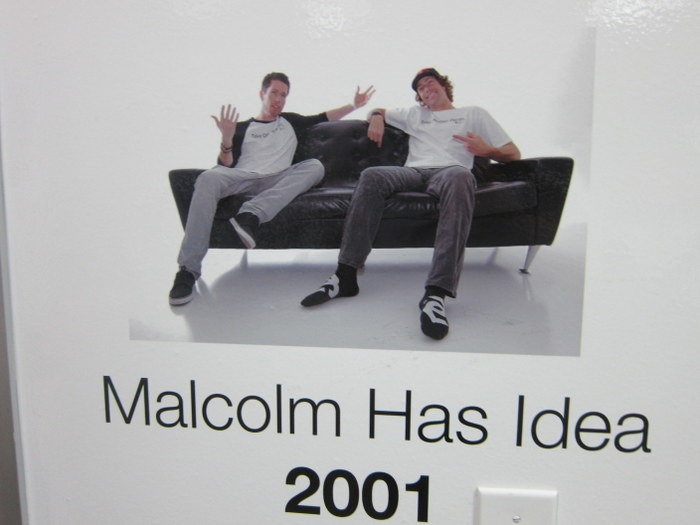 Work, work, work.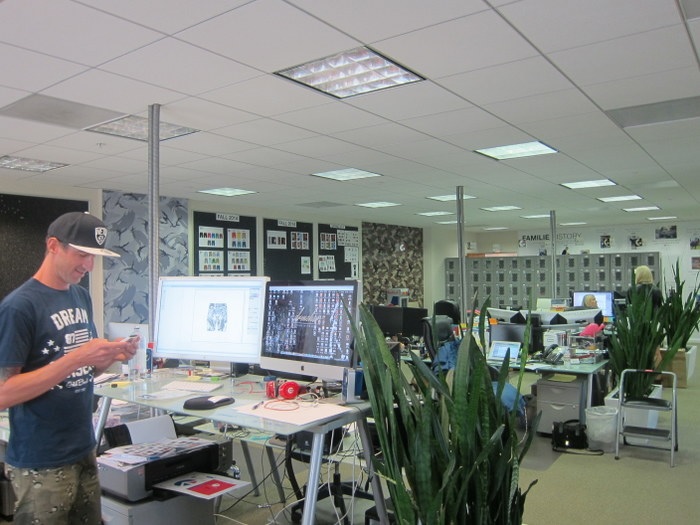 Play, play, play.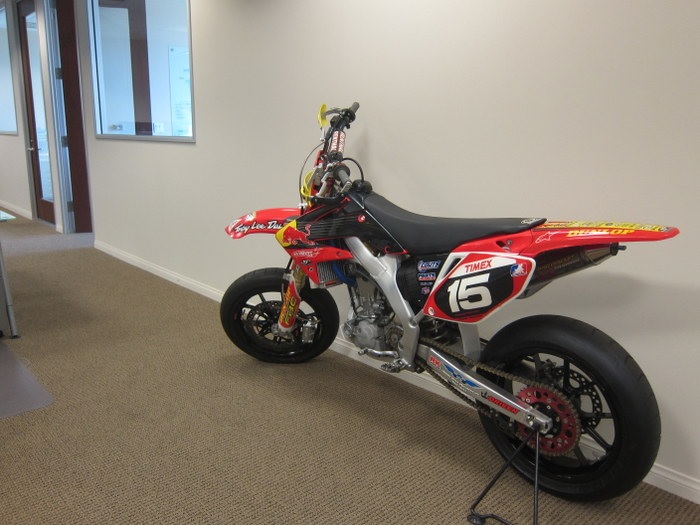 The new stuff looks on point, as Matt's photo bombs the goods.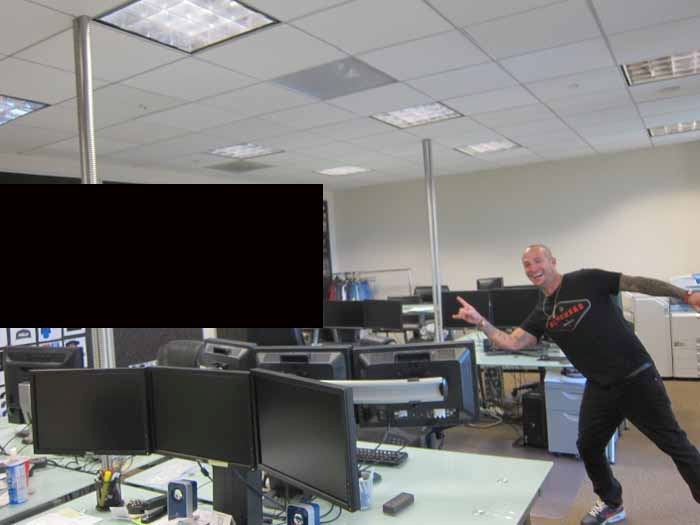 It's always good to see friends outside the typical tradeshow environment. Big ups on all the success.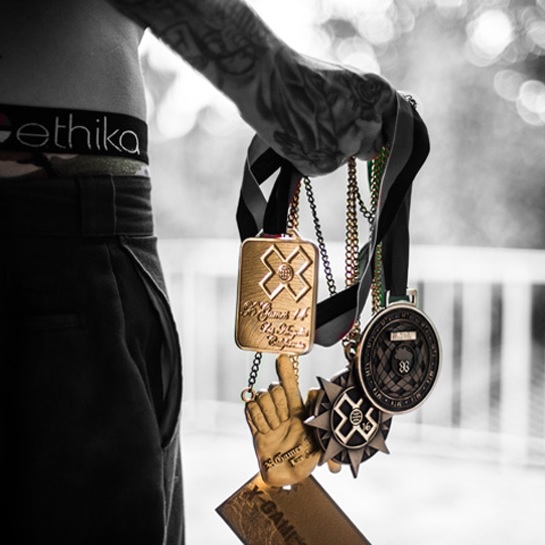 Drive by's
September 25, 2013
Drive by's are cool only if you have enough time to hang out. When it comes to special people in my life, I'll make the time. Today my good friend Mike Maceda dropped by the Westlife neighborhood to say whats up.
Mike's the main reason I was able to pursue my dream after he showed me the ropes over two decades ago. Today's he's an accomplished DJ by night and by day, one of the best Bag and Strap designers I know. His specialty is in the Military realm making sure our soldiers are prepped for the worst. I see you brought me a present.
One of his bag brands is Echo Niner, which is all made in the usa. He explains how each part of this bag has the proper materials for combat in the field.
I just ordered the EOS mark 3 so Mike wanted to outfit me with something he just designed, the E9. One cool feature is the inner movable padded pockets. One side of the pocket is sewn in which allows all the other parts to freely move on the go.
You can't have a new set up without the proper camera straps.
All made in the us of a.
Big ups for stopping by and sprinkling me with love. Before you leave, I'm gonna snap you in front of one of the 686 double decade anniversary boards. 1992 x Mike Maceda x Plain Sane.
Welcome to Fall
September 23, 2013
Marc Johnson welcomes you to Fall...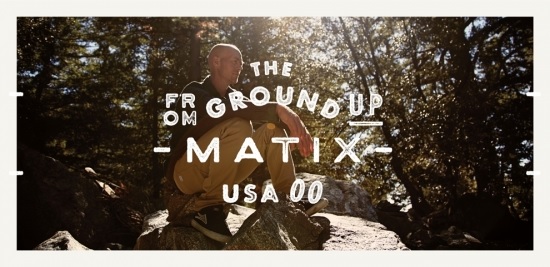 In the MJ Gripper Pant.
Mike Anderson welcomes you to Fall...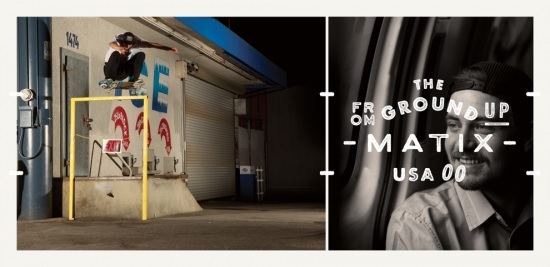 In the Clemente woven button up.

Shred Flick Fridays
September 20, 2013
Ever since we've finally made the move to our new HQ, I'm trying to make up for the lost time of sleeping on someone else's couch. I love having a home where the crew at the office can enjoy other good stuff outside the normal work day. Today we're having Panini lunches and checking out Transworld's new film, NATION.
100% organic + 100% made by the Westlife office posse.
This is how you traditionally Panini grill.
And this is how you do it in LA- ala bricks from the building wrapped in foil.
I got mine!
Now I'm gonna get my seat to check out Forest and the rest of the Nation crew doing some crazy shit.
90s
September 18, 2013
Knock knock, who's there?
DJ Barbie stopped by the Westlife Neighborhood to say whats up. Besides flying across the globe for music gigs, she and her partner run a successful women's clothing line, United Couture carried at stockists like Nasty Gal, Dime, etc.
Barbie is not only the inspiration; she runs it 24/7.
T shirt by UC.
Hat by UC.
Aloha Family
September 16, 2013
Aloha Family c/o my bruda, Kamea.
Welcome to Hawaii.
I'm here in Aiea, Hawaii for one night so I'm going to overstay my welcome for the next 24 hours. It all starts with a local breakfast at Forty Niner.
Two scoops.
My escorts for the morning are master curators for the island, Jasper and Amy (aka Pow Wow owner-operator-artist extraordinaire).
And of course you can't forget the leading local lady, Hella Ella Bear.
Jasper just returned from an event Berlin and made this special one for Ella.
Food, Waves and the Aloha spirit is why I've been in love with Hawaii ever since I came here close to 30 years ago. I sprinted across the island to town and stopped by the boys from In4mation.
"I shall proceed and continue."
Get the originals here.
If you come to the islands, stop by the In4mants to see Jun, Ryan and the rest of the fam.
#1
September 13, 2013
Our European counterparts sent us a message that French shred mag, Banging Bees has rated their top 15 video parts.
Guess who's rated #1...Mr. Forest Bailey and his Givin Too edit was the banger.
Forest Bailey's Full Part From Givin's "Too" from Snowboarder Magazine on Vimeo.
If you thought last season was Forest's year, think again. Transworld is proud to bring you NATION http://snowboarding.transworld.net/nation/ for the upcoming Winter 1314 season. Hint hint, someone we know may have the closer. The goal of NATION: to showcase all aspects of snowboarding and put a time stamp on the current state of the nation. Featuring: Forest Bailey, Dylan Thompson, Xavier De Le Rue, Austen Sweetin, Chris Brewster, Austin Hironaka, Dan Brisse, DCP, Eiki Helgason, Gulli Gudmundsson, Jonah Owen, and Ståle Sandbech.
Transworld SNOWboarding presents - Nation Teaser from TransWorld SNOWboarding on Vimeo.
To build or not to build
September 11, 2013
During the 60's and 70's when the World Trade Center was built, it was considered one of the tallest buildings in the world. The cost was $400 million dollars to construct back then. In 1983, the Port Authority of New York and New Jersey made a documentary on the construction process.
Part 1
Part 2
Today or 12 years after the collapse of the twin towers, we're near completion of the $3.8 billion 1 World Trade building located at the corner of the former WTC site. According to reports, "the redesigned 1 WTC will taper into eight tall isosceles triangles, forming a perfect octagon at its center. The observation deck will be located 1,362 feet above ground (105 stories) and there will be a parapet at 1,368 feet, the heights of the original Twin Towers. From there, an illuminated spire containing will rise to a final height of 1,776 feet."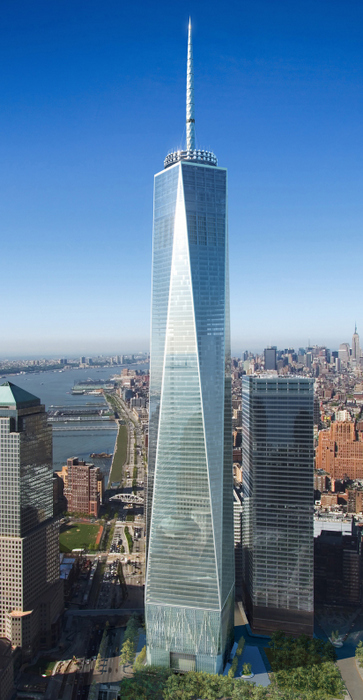 Capsule
September 9, 2013
According to Charles H. Duell (Commissioner of US patent office), "everything that can be invented has been invented." The quote by Mr. Duell was in 1899. Seems pretty silly, huh. Today it's completely the opposite where it's been proven that the best is yet to come. With technology on our side, the expansion of great ideas seems a few steps away. Over my 21 years of being in business, I've been inspired by several people who in turn given me the opportunity to pass it on by creating platform to communicate it to the next generation.
A few months ago, I attended a design tradeshow in LA and stumbled into a small booth. I checked out a few leather products where I was fascinated by the premium materials and simplicity of the design. I started to purchase one of wallets when a dude named Robert approached me and asked "Excuse me, are you Mike West?" I reluctantly said "uh Yes." We started talking and he explained to me that he's a proud supporter of 686 products. We exchanged info and since then, we've been discussing ideas on his next stage in business. Today, Robert paid a visit to the Westlife neighborhood. How's it going man.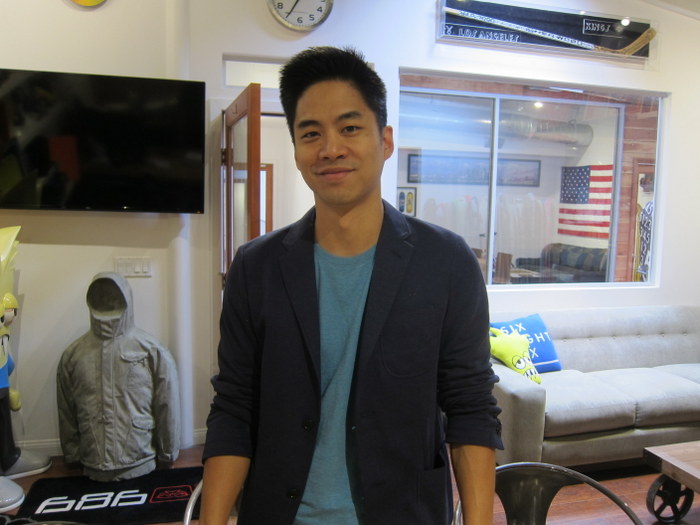 Robert is the founder, creative director, marketing man, shipping, accounting and all around one-man show behind Capsule Wallets.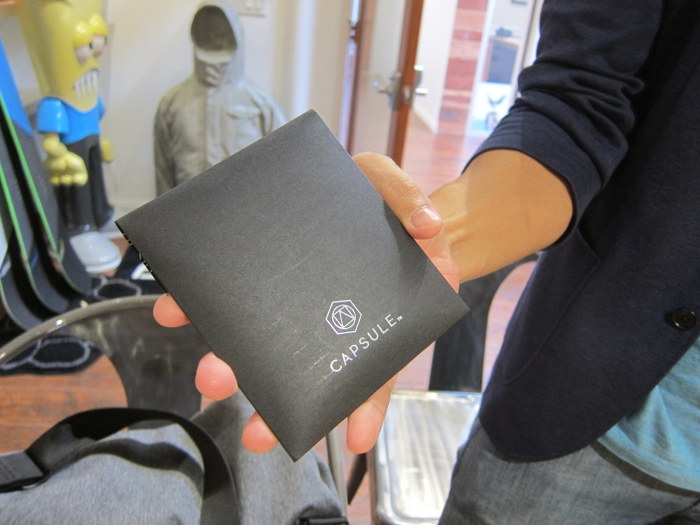 Capsule is dedicated to providing a better solution to those big and bulky storage formats.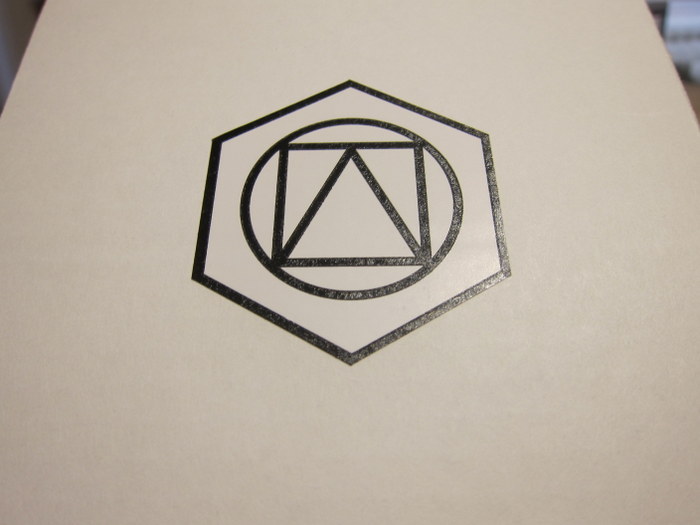 Capsule does it the intelligent way.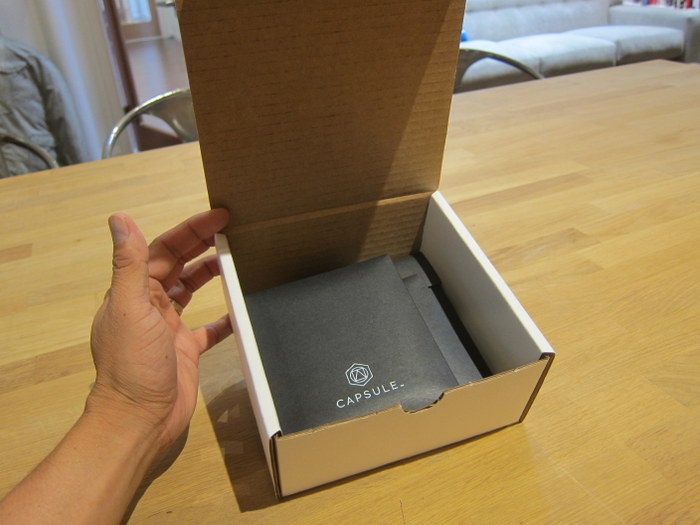 Presentation is everything.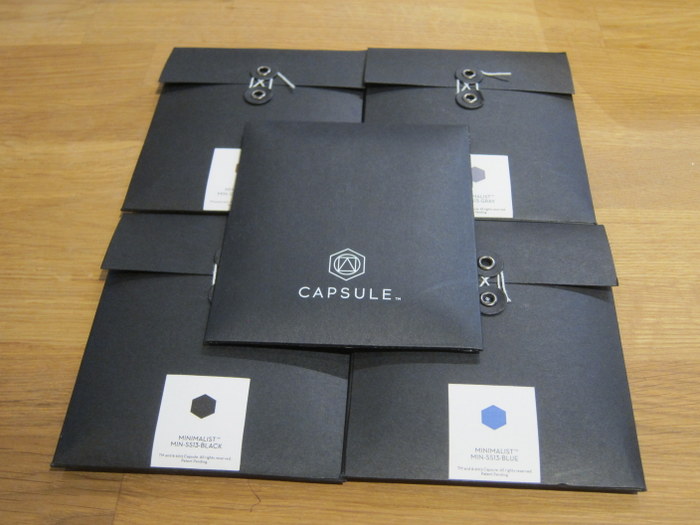 Capsule's current Star-the Minimalist.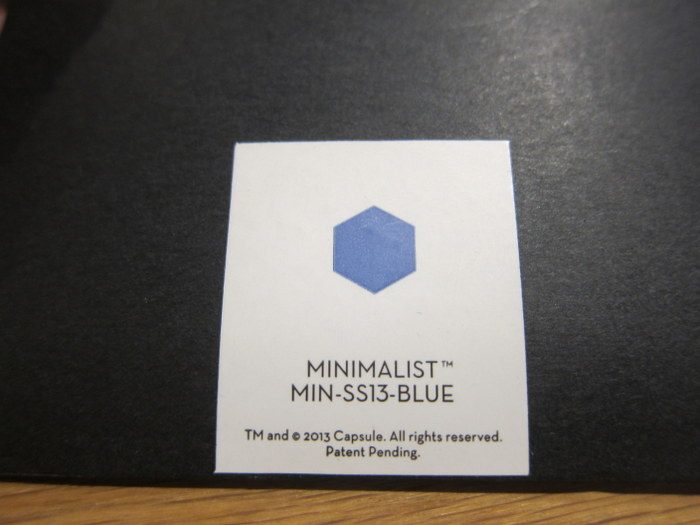 Front and Center.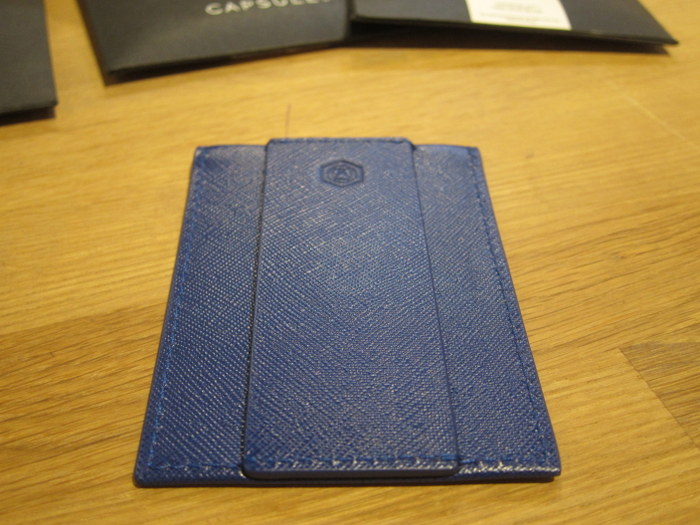 Easy come.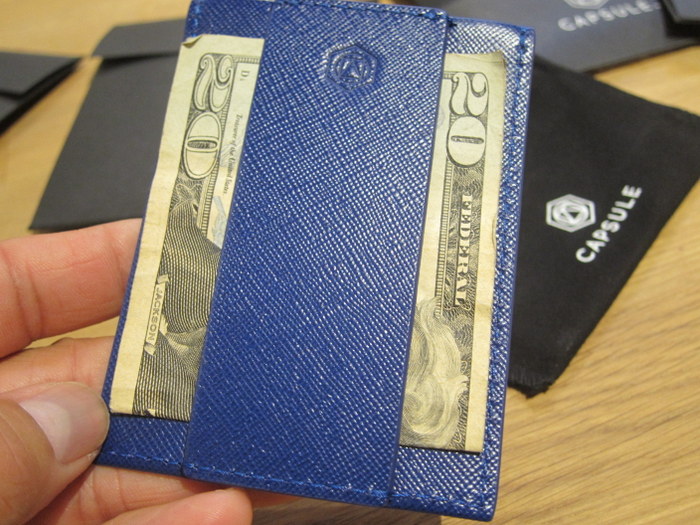 Easy Go.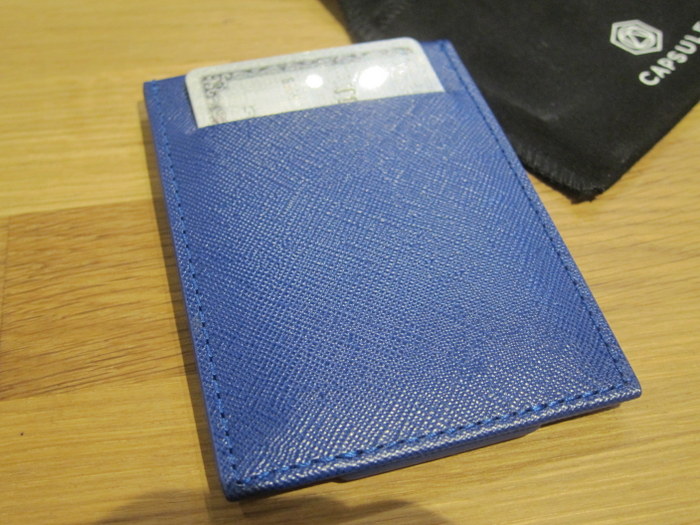 Thin to win.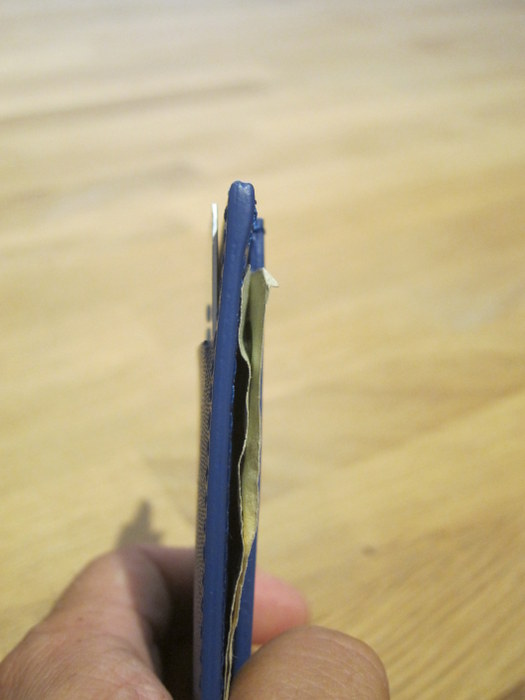 Take the Trip
September 6, 2013
Just released, 686 faction athlete Forest Bailey is on the cover of the September Video issue of Transworld.
Take the Trip.
Forest is one-of-a-kind and the next legend in the making.
Check the sequence shot of his 50-50 gap to front lipslide, shot by Tim Zimmerman in Cleveland, Ohio.
Family First.
686 team general, Pat McCarthy is a boss.
Don't worry, be Happy.
Throwback Thursday's
September 5, 2013
On November 13, 1992 I started 686 from my dorm room in South Central Los Angeles. Of the many diverse inspirations living in the city and refining our craft in the mountains with technical apparel, ironically Dre and Snoop was one of them. Nuthin' but a G thang was released on November 12, 1992 and forever changed my life.
Warsteiner
September 4, 2013
Looky here.
A personal touch.
My friend, Andy Chiu is the head of global brand management for the nearly 300 year old German beer brand, Warsteiner. Back in 1984, Andy Warhol used the brands tulip logo in a silk screen triad project. Andy (Chiu) decided it was time to reinterpret this bit of history into a celebration of Warsteiner's recent anniversary.
Introducing the limited edition Warsteiner Art Collection, curated by my other homie, Jasper from Pow Wow.
Featuring the work of Stefan Strumbel, 123Klan, Aaron De La Cruz, Brooke Reidt, INSA and Nychos.
Check the story behind the story.
Warsteiner Art Collection Launch from Warsteiner Brauerei on Vimeo.
NEW
Sept. 3, 2013
The new 686 Winter Collection for Fall/Winter 2013-2014 is now live. Check it out HERE.
View Previous Post & Comments:
August 2013
July 2013
June 2013
May 2013
April 2013
March 2013
February 2013
January 2013
December 2012
November 2012
October 2012
September 2012
August 2012
July 2012
June 2012

---