Back to News
Mike's Mash | October 2013
October 15, 2013


Michael Akira West is the Owner and Creative Director of 686 Technical Apparel, MATIX Clothing and New Balance Numeric. The following are some of his experiences across the globe. *Add Comments at Bottom of Page!
Boo!
October 31, 2013
Happy Halloween! At Westlife, we take the holidays pretty serious. Its so serious that I decided to take everyone from the office to Knotts Scary Farm last night.
Knotts Berry Farm opened its doors in 1940. Knotts Scary Farm is the originator of Halloween themed nights and 2013 is its 40th anniversary. Follow me through the foggy mess.
The best thing about Scary Farm is the mazes. Damn this Dominion!
Follow the pumpkin road.
Can I help you?
Man, this place is kinda a mess.
Abracadabra.
Big brother is watching.
Matix Senior Men's designer, Allan Ramos is freakin out.
I'm with Al. Get me the hell out of here.
Roller coasters are more my speed. I think our head of merchandising, Chad Heit agrees- -Boomerang this thing up.
Rocky Road time.
Good times with the Westlife Office Boyz.
10 years of Monster Children
October 30, 2013
No, it has nothing to do with Halloween and Yes, it has everything to do with incredible visual content. The good folks at Monster Children dropped off their 10 year anniversary book to the Westlife HQ.
Over the past decade, they've put together an incredible group of curators and creators, personalities and players to models and actors all into a publication for your pleasure. If you haven't been keeping up with their program, get your own 10 year book and play catch up quickly. Take a sneak peak at what you're missing.
Master Mark holding the keys.
Mr. Rowley 40' high and rising.
No goggles needed.
Jason and Chris sitting in a tree.
Dem eyes.
The Muska.
OG.
Congrats Monster.
Known Gallery presents
October 29, 2013
Fairfax and...
...Known Gallery.
Herbie Fletcher-master shaper, business man, filmmaker, photographer, astrodecker and all around creative had a private showing on Fairfax's Known Gallery. I popped by to say what's up.
Christian Fletcher immortalized by his pops.
Dude is stoked.
Soul.
Mashing.
The spirit of Aloha + AI lives in LA.
Mr. West is in the building
October 28, 2013
Over the weekend, I checked out the latest happenings at Staples Center in DTLA.
Compton in the house, Kendrick Lamar.
Love him or hate him, Mr. West was next up. All of the lights.
Although his performance was just aight, I dug his storyboarding throughout the night, starting what it meant to be Fighting.
Rising.
Falling.
Searching.
With Ye's larger than life persona, his style in fashion is equally mixed. Pinhead from Hellraiser http://www.fangoria.com/new/clive-barker-to-pen-new-hellraiser-with-doug-bradley-envisioned-to-return/ or Prada black stud head mask.
Glove Works
October 25, 2013
Here @ 686, we work hard for the money. Well kind of sort of, with a little fun and humor at the same time...Have a great weekend.
The Workshop
October 24, 2013
The good ole boys at Matix have recently launched the "Workshop." The Matix Workshop is a showroom on wheels with an experienced tailor on hand ready to hem and taper any Matix pant purchase made from the retailer, on-site at no additional charge. A custom Matix label package is added to the pants creating a custom one-off item allowing the consumer (you) to get the experience of a customized garment. Stay tuned as we're coming to a local stockist near you soon.
Pie in your face
October 23, 2013
Steve Aoki has been an LA fixture in EDM way back in the 90's when I was deep in the scene. Today he's expanded beyond the So Cal roots, with his Dim Mak records producing, directing, dj-ing and now famous for his pie throwing skills. For as long as I've known him, he still has a quirky way of showing how he rolls. Check his latest antics in the Matix Aloha yellow Tank with Dolla Sign.
Did I tell you about his pie throwing skills?
The World Doesn't Need Mediocre Product
October 22, 2013
The world doesn't need mediocre product
At times, creative heads tend to over complicate the meaning of "Good Design." Mark Parker, the ring leader, the design guru, the all might one of the swoosh tells it like it is.
R & D
October 21, 2013
Monday's are busy days at the Westlife HQ. Today @ the New Balance Numeric Design Studio, the entire skateboard team is here working on new concepts. It's a crowded house but we have a lot coming your way soon.
World Tour - BCN
October 18, 2013
My work schedule in Asia was non-stop (with the exception of a layover in Bali for a wedding). I had back to back meetings in Europe and instead of going back to LA and then heading to Europe, I decided to go around the world from Asia to Europe. LA>HKG>TPE>BALI>HKG>BKK-LHR-BCN. That's a few stops to get to Barcelona, Spain but I'm glad to be here.
Unemployment is at an all time high for Spain. It's estimated that over 50% of Spanish youth are not working. Foreigners get a false read when you come to big cities like Barcelona. Check out the main shopping street, Las Ramblas.
Gotta work hard for the money.
Open markets are cool here.
Meat market.
Fish market.
Fruit market.
If it looks better, it will taste better.
The real reason I'm here is to present our upcoming exclusive capsule collection to the International team at New Balance.
We've been working with NB for quite some time on limited projects. Besides New Balance Numeric in the skateboard world, the NB686 technical apparel collection mixes their performance and outdoor history with 686 in winter. We're starting it very small in Eastern Europe and Asia. One of the inspirations is the 991. Steve jobs would be proud.
Numbers don't lie.
Olay!
World Tour - Indo
October 16, 2013
Guess which part of Indonesia I'm at?
Any ideas?
BALI is a place where I dreamed of before I could imagine coming here. It's quite far away from home and that's the reason why I love this place.
Steps to heaven.
Why go to the market when you have it come to you.
Decisions, decisions.
Grilled Corn life.
UP.
And away.
World Tour - TPE
October 16, 2013
From Hong Kong to Taipei, its only a few hour flight. I'm here for a few hours to finish up some loose ends in development for the upcoming 686 winter season. Our Asia office here works nonstop. The stuff they do here is processing all the work we do in the states. From here, it's packaged all up to hit our factories. This is what it looks like on a normal day.
However at lunch time, the lights turn off and it's silent.
Business culture in Asia still believes that taking power naps during the day brings positive attributes to the workplace. Siesta's make sense but still a trip to see it happen.
I so want to YELL and scare the shit out of her.
Lunch time is over. Get back to work, American style!
World Tour-HKG Food
October 15, 2013
I'm not a foodie or even a chowhound. I'm just a fan of the craft, the process, the congregation and the cultural passion that people have in regards to eating and drinking. Come with me as I explore a few of my favorites in HKG, starting with Maks.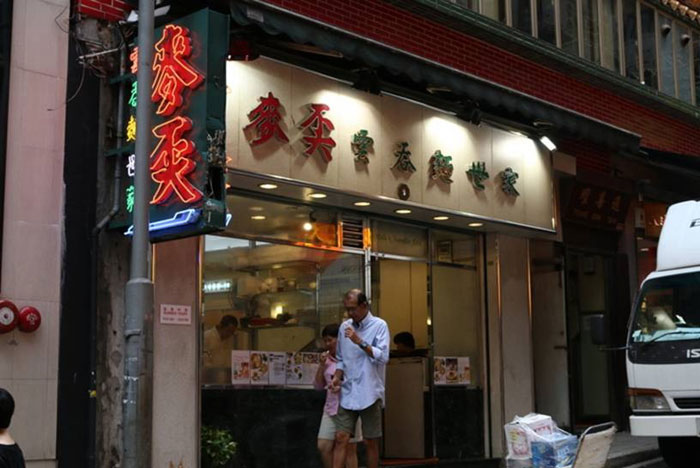 In the act.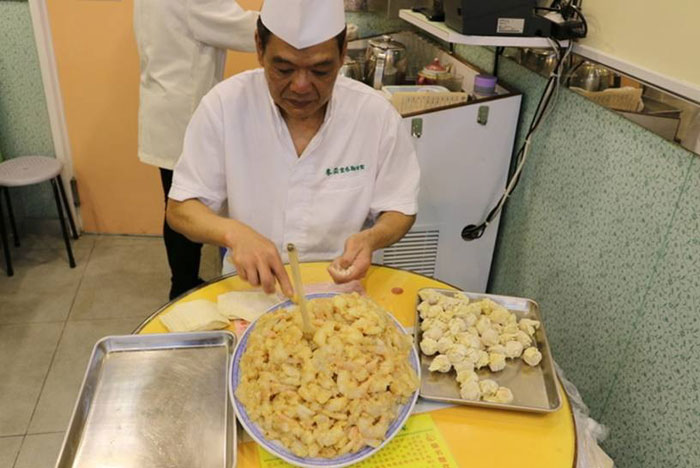 Faster and better than any machine.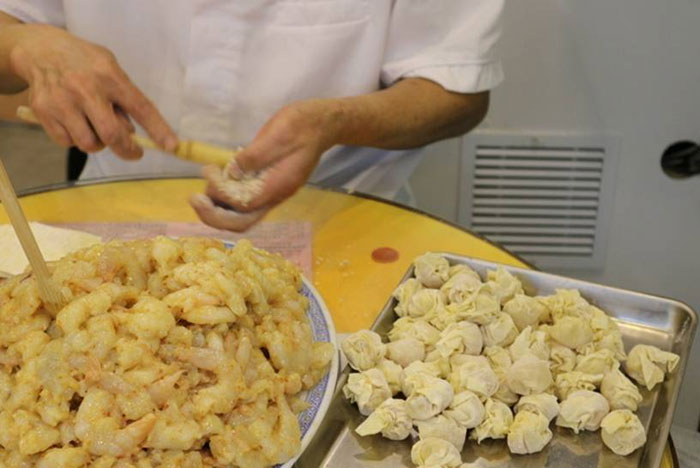 Whoa.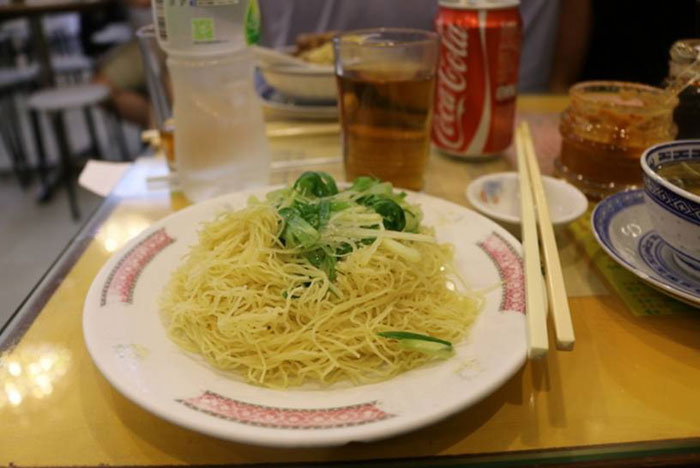 Dumplings start off like this.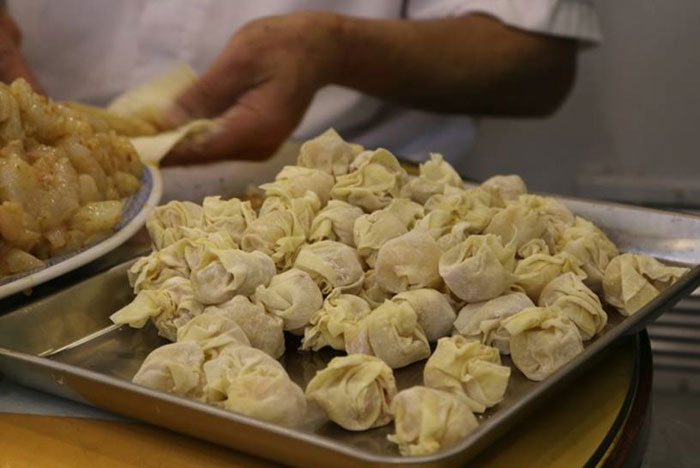 And end up like this.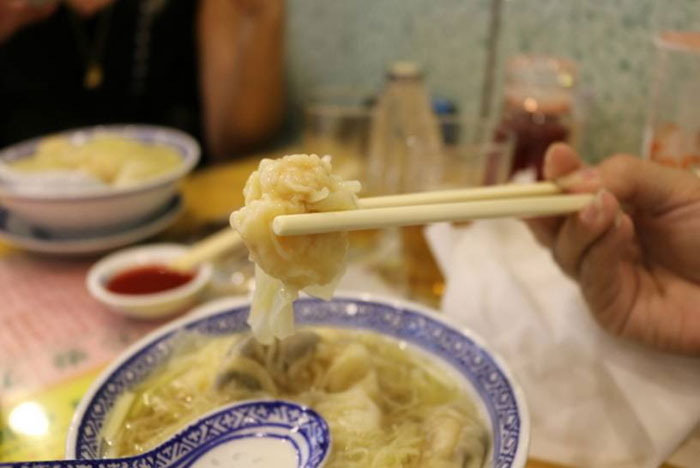 What better to hang with friends in a foreign country than this? I met up with my homies from around the way, Eugene from Hypebeast, Nicole from That Food Cray and Cson.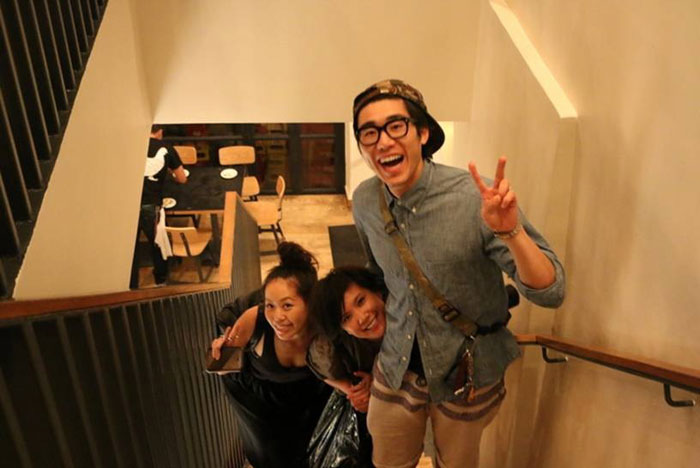 We went to the ever famous YARDBIRD. Owner and operators, Matt and Lindsay welcomed us with open arms. Lindsay's an ex shred head back in Canada but today they run one of the hippest joints in Hong Kong.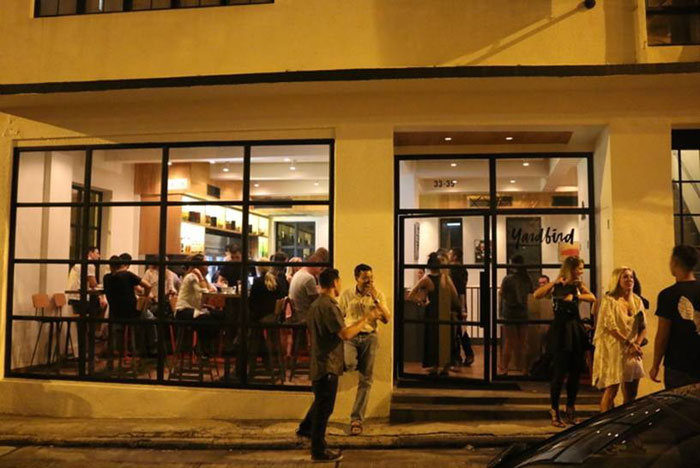 Yakitori heaven.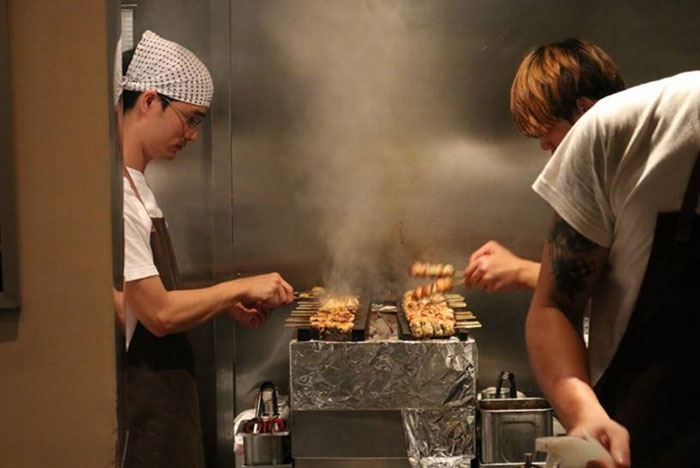 It's in the charcoals.
Family style in the H-K-G.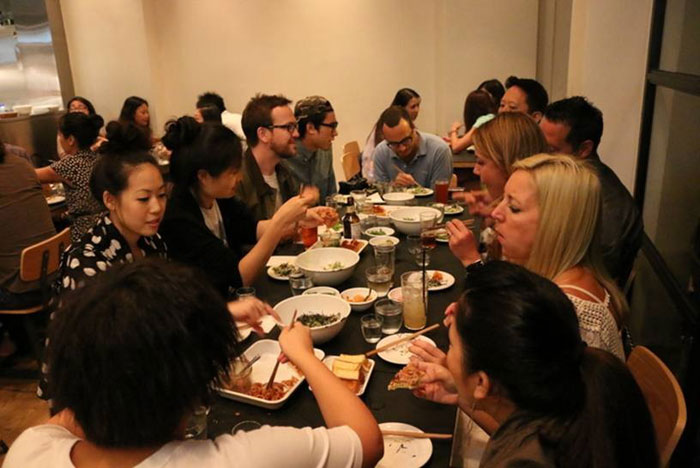 World Tour-HKG People + Places
October 14, 2013
I'm off on a quick "around the world" trip to get some biz done in several continents. When I leave on trips, I try to be as efficient as possible all the while being totally accessible to everything going on at the office. Easier said than done, but from my experience the best ideas always happen on the road. My first stop is Hong Kong.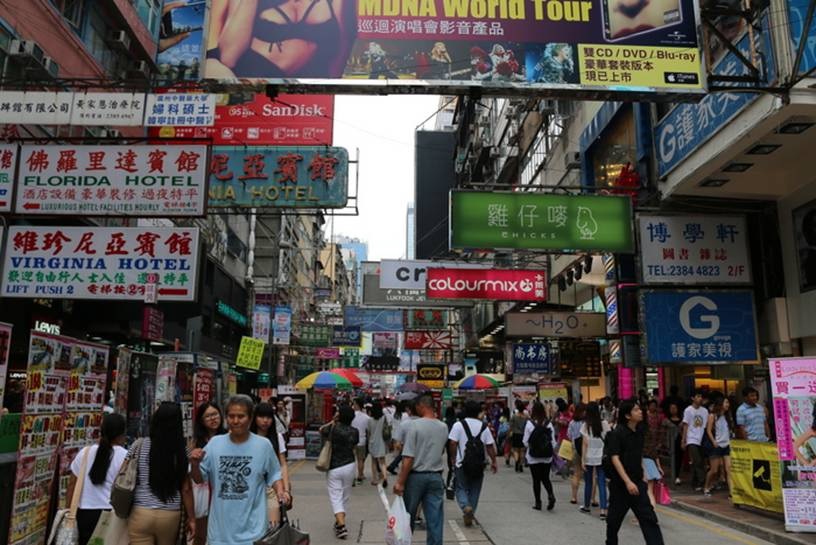 I love the rawness of this place.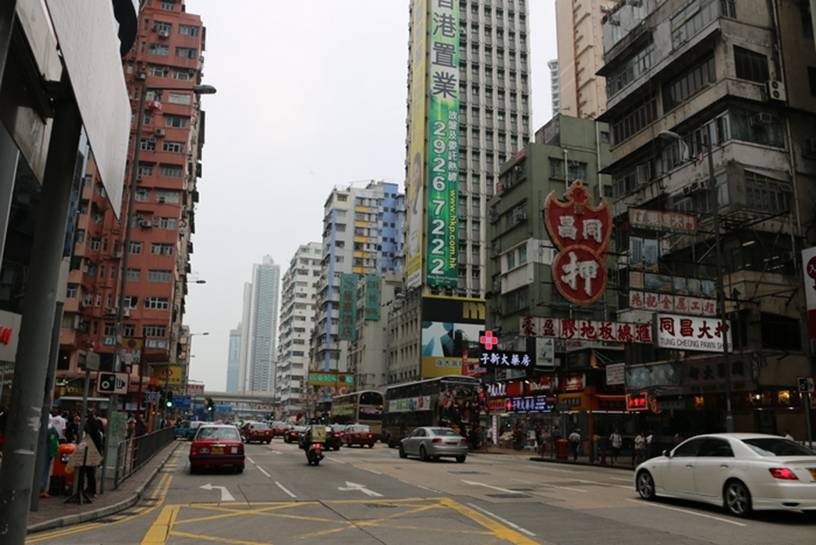 Always something going on here.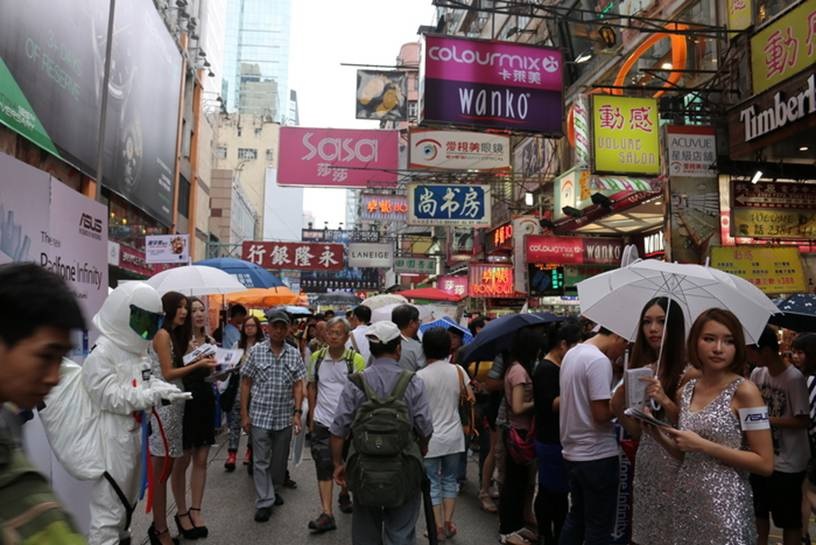 Ladies in the rain.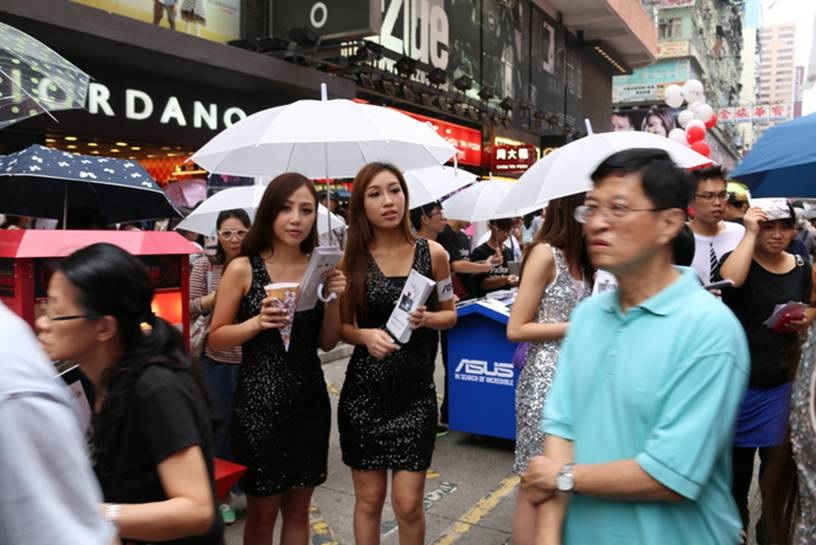 Maybe it's a western thing, but when I come to Asia, it's always interesting to see how they advertise here. I don't think I'm ready to go back to College...
Maybe next time.
Monocle originated from London but have rapidly set up shop across the globe.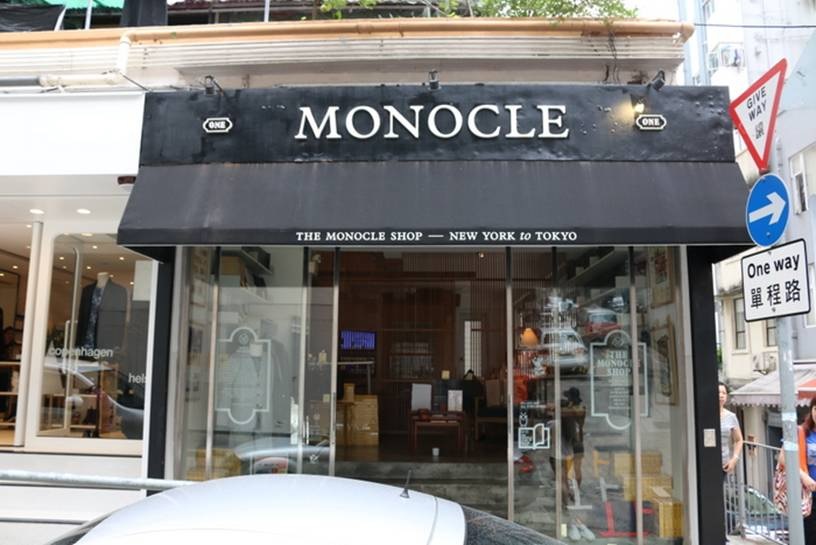 If you like to travel, into neat things such as business, culture and design, pls check out Monocle while I check out my new Porter bag.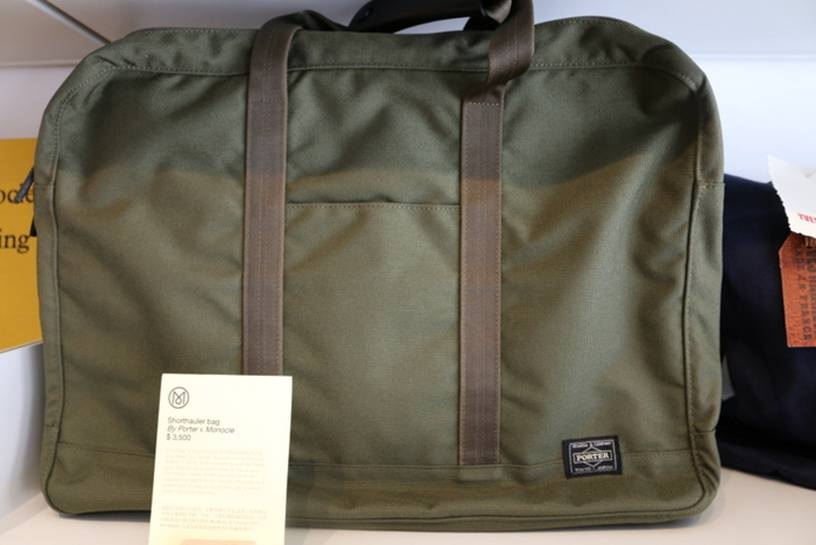 Just off the printing presses.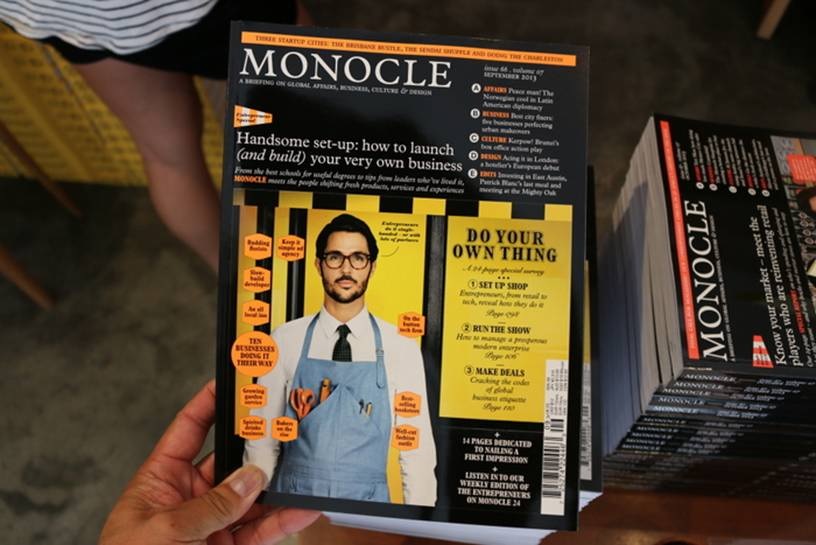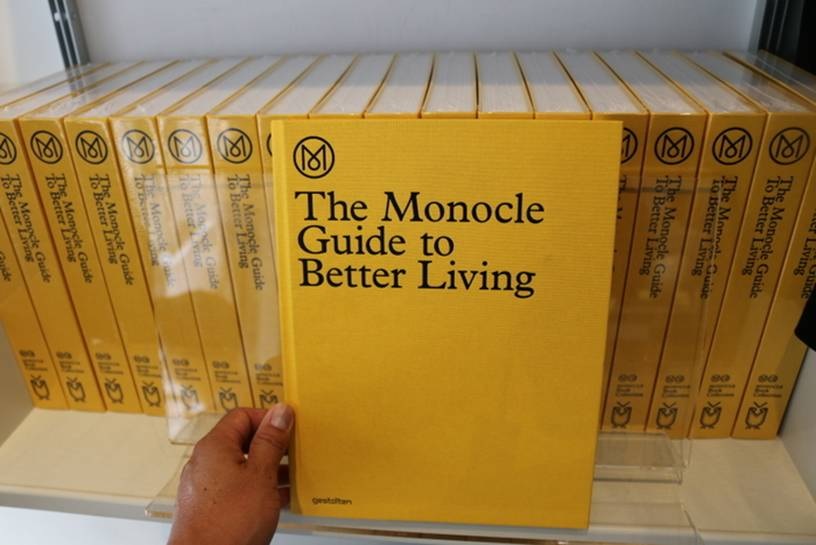 HKG is like NYC where the city never sleeps and you can get just about anything you need here. I've never made a custom button up shirt before so today seems like a good day.
Pick a fabric.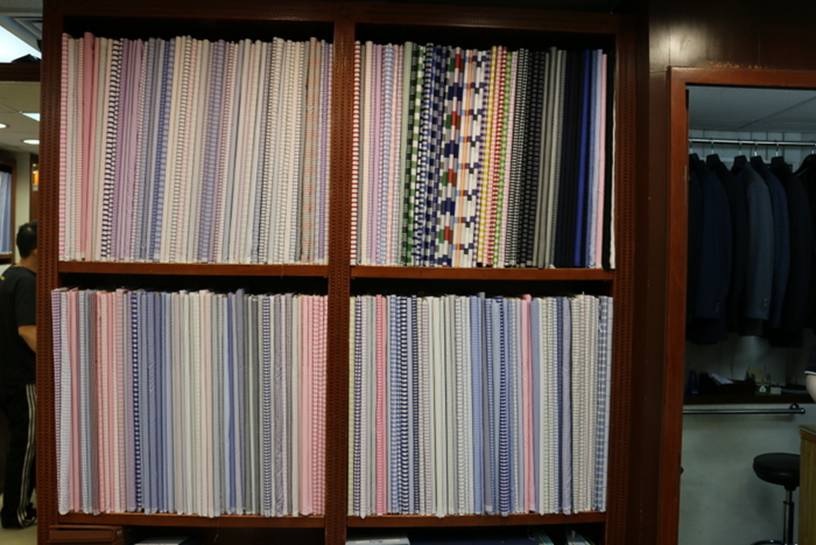 Design a collar and a cuff.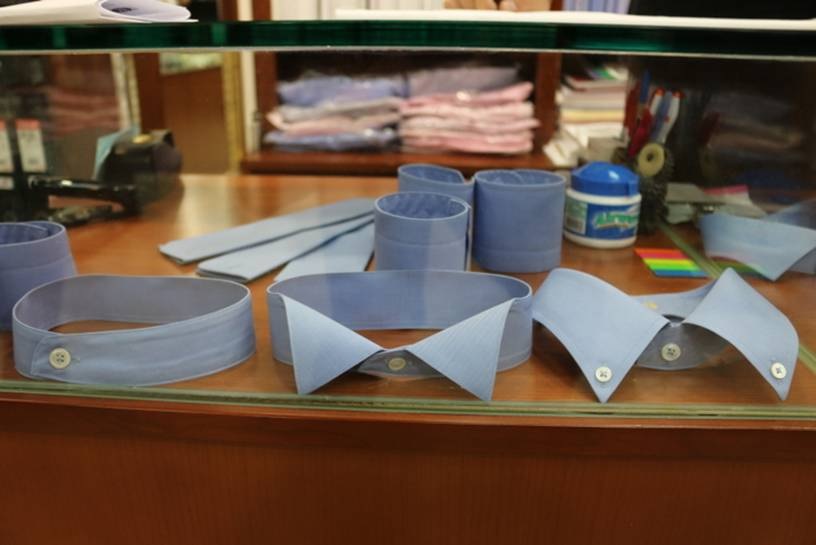 I got mine.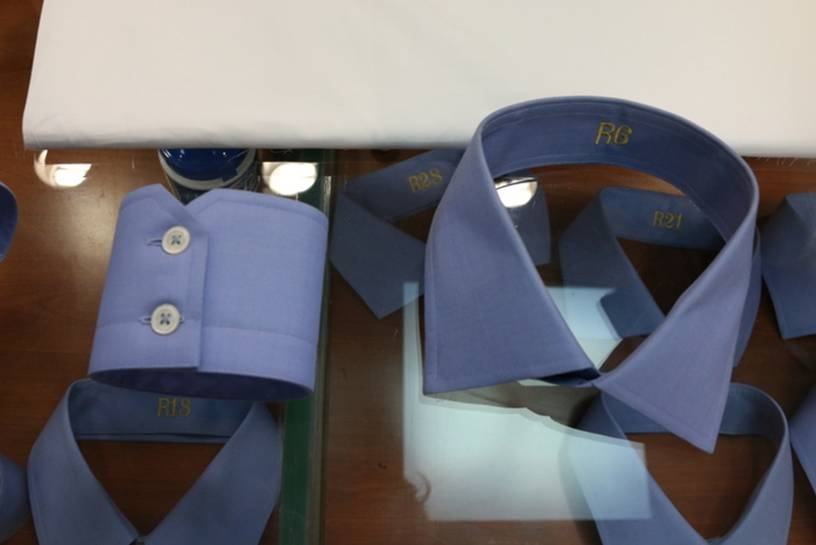 In a few days you're done. Who needs Savile Row when you got HK.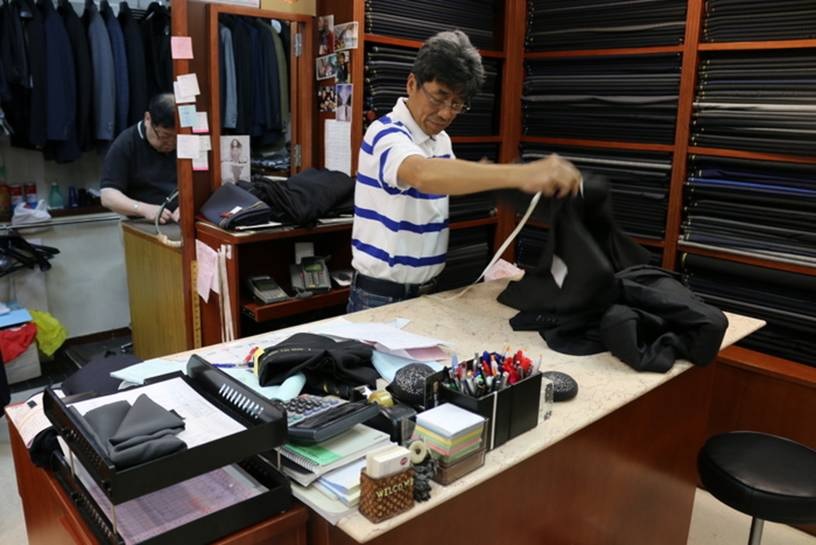 Teamwork
October 11, 2013
When I started the business over 20 years ago, I vowed to make sure that the #1 reason to be in this industry was to enjoy what you do. As with any type of business, it takes a lot of hard work, good people, great product and of course incredible retail partners. I like to call the people that work at Westlife "family members" rather than employees. We're a tight group of heads that really make up the family. In the Westlife world, family is first. One of the requests I put out to everyone is that company culture should be organically grown from the people rather than one person such as myself. From there we came up with five distinct core competencies that help all of us do things a little better. One of them is TEAMWORK. Instead of talking about how we can all work better together, it's a lot more fun when you can actually do it. Matix key accounts manager, Geneva headed up the Teambuilding Committee and she proposed a Dodgeball tournament against our friends at Globe Shoes and Dwindle Distribution. Geneva in the middle, while Globe VP of US Sales, Coach Sherwood and Westlife VP of Global Sales, Jono work out the rules (all photos by Paul Park).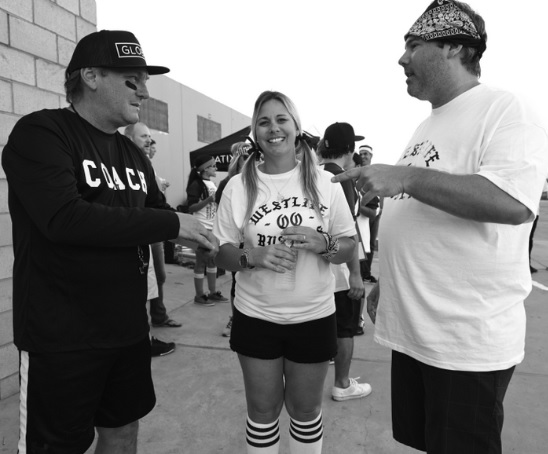 Westlife Uniforms in effect. "Westlife OG Busters".
Team spirit-686 Customer Service Manager, Patrick knows what's up.
Let's get this game started! Matix Marketing Manager, Gabe has his game face on.
Globe and Dwindle gets an early start.
Get those balls!
Ashly, our Digital Marketing Coordinator throws a whopper.
If you didn't know we were playing dodgeball, this photo looks like he's either in a middle of a riot or recreating Banky's artwork. 686 Senior Graphics Designer, Mr. Covalla is locked and loaded.
686 Director of Merchandising and Design, Amy and Anya our Junior Technical Designer are filling in as Assistant Refs.
Last man standing. Cody is our staff accountant but he has all the heart and soul to finish things up.
Big ups to the Dwindle and Globe crew for stepping up.
Our crew, our team, our family.
Sammy x Hydra
October 9, 2013
686 Faction rider, Sammy Luebke wears the...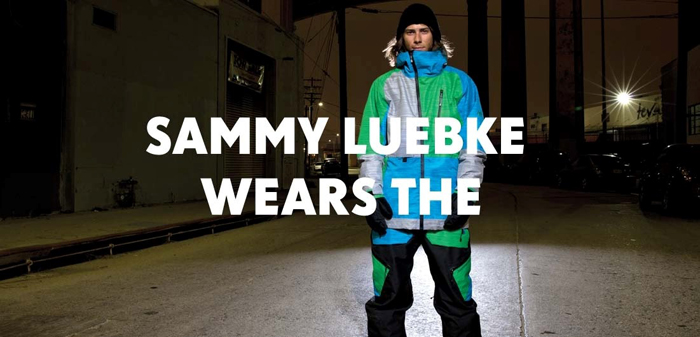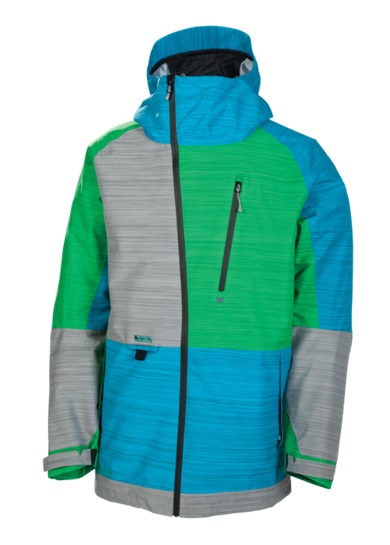 The 686 Winter Collection is currently shipping to a stockist near you. One of my favorite jackets in the entire collection is the Plexus HYDRA jacket. Fully taped seams, 160g Infi-loft™ insulated lining panels, laser-cut and welded garment construction, water-resistant chest vent and front asymmetrical zippers, built-in stowable face mask, ergonomically fitting front collar, snap-up adjustable powder skirt-This style has it all including our highest rated Infidry waterproof and breathable rating.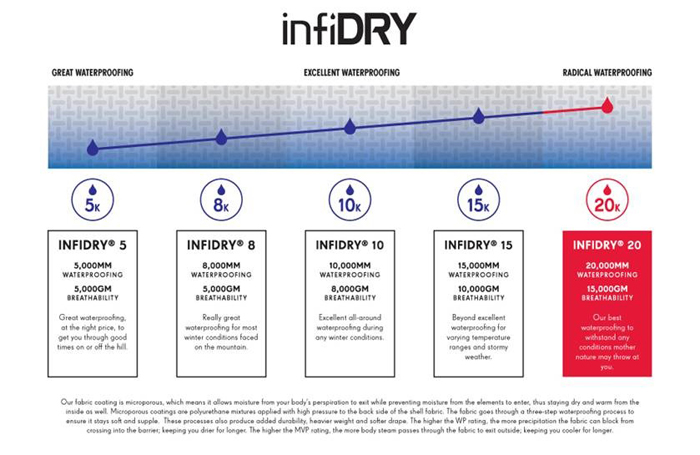 Proprietary 686 Thermograph strategic body mapping insulation.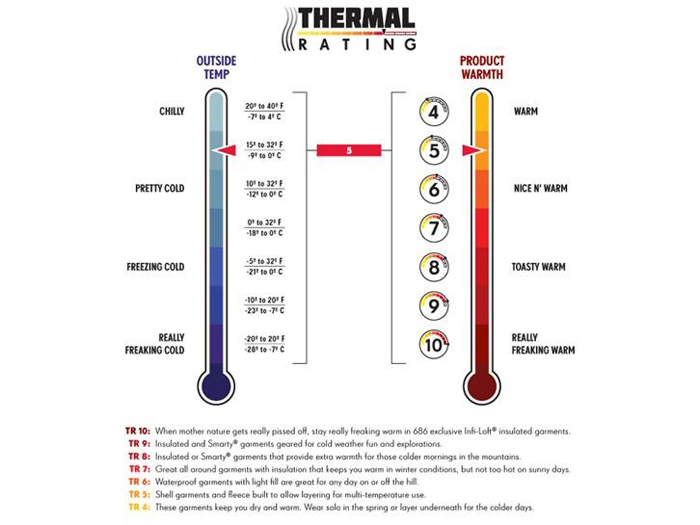 PLEXUS HYDRA THERMAGRAPH JACKET F01a from 686 Technical Apparel on Vimeo.
Case Study
October 7, 2013
Last month, the Transworld Biz crew stopped by the Westlife neighborhood and wrote up a nice little peace on Matix and our ongoing efforts with the brand. Kailee from TW came by and took some snapshots of the crew, starting with head honcho, Brian Dunlap aka BD.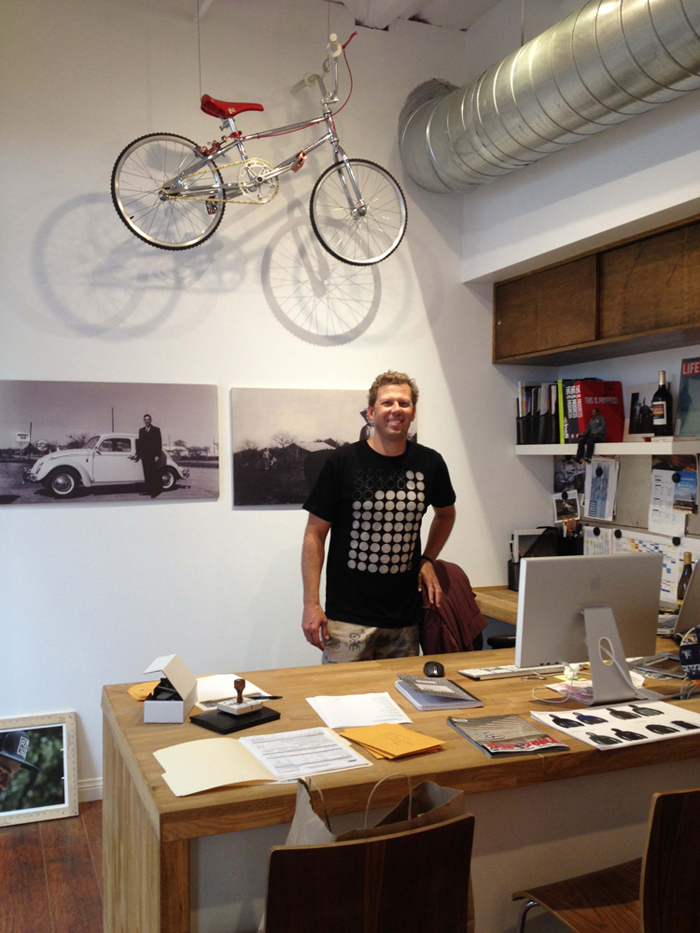 VP of Design and Merchandising, Chad Heit and Senior Marketing Manager, Gabe Clement looking all dapper.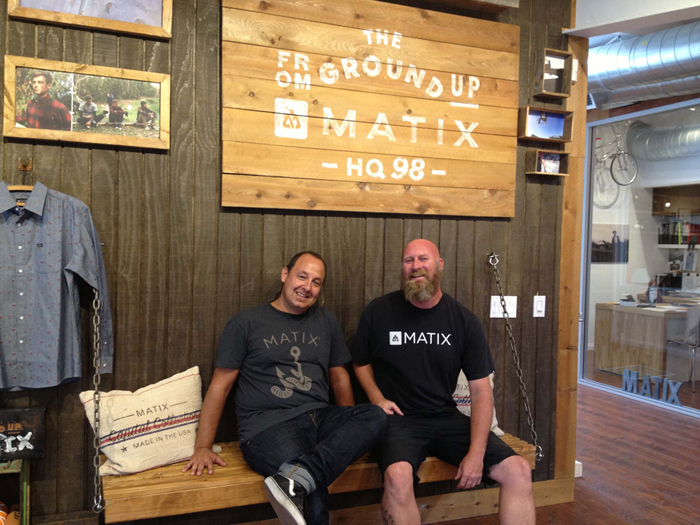 Check the interview here, or you can read it below.
Five Questions With Matix President Brian Dunlap: 'Right-Sizing' The Brand & Repositioning Matix For Success
In May, Matix hosted a house warming party for its new space at Westlife Distribution headquarters in Compton. The celebration also marked the almost- one-year anniversary since the brand, which has deep roots in skate, was acquired by parent company Westlife, which also owns 686. The entire company just moved into the new building about three months earlier, and was eager to show off the new digs, which reflect bright, airy spaces, with a nod to natural materials like exposed cement floors, solid oak tables, and elevated ceilings with skylights.
The tour didn't end on the inside of the expansive, two story building. We took a stroll out to the campus' backyard, where we were introduced to the Matix Mobile Workshop, a freshly revamped mini tailor shop on wheels, designed by Matix President Brian Dunlap and crew and created to educate the masses—at both a consumer and retail level—about thse Matix custom men's apparel program.
The Workshop was unveiled at Agenda Long Beach, and served as the brand's booth, with actual tailors on site to customize Matix pants on the spot. Since the end of July, the mobile workshop has been on a retail tour starting along the West Coast and eventually moving throughout the country. TransWorld Business was lucky enough to sit in on one of Matix's local stops, at Del Mar's Sun Diego store and retail headquarters in Vista, to get a first hand look at how the program works and why it's a critical piece of the brand's strategy in giving back to its core constituents.
During our recent tour at Matix HQ's, we had a chance to sit down with President Brian Dunlap to hear his thoughts on changes at both the operational and marketing level since being acquired by Westlife. Read on for Dunlap's take on which categories the brand is honing in on, and how he is working to "right-size" the company to position Matix for success.
How has Matix evolved and grown since it was acquired by Westlife?
Over the last year since we got acquired by Westlife, we have really dove into what the brand is and whom it speaks to. It's crazy to think it was July 1, 2012 that we transitioned over— as they say, time flies when you're having fun. I really wanted to make sure Matix holds a strong segment in the industry and in order to do that felt we needed to create a message consumers and retailers could get on board with. In January this year we launched our "From the Ground Up" campaign, which was our stepping off point of this new look and feel. It really embodied where we sit today and what we are all about.
We have seen some major internal growth from the robust infrastructure of Westlife from an ordering and logistics standpoint. We now run all of our own warehousing and have become much more efficient with getting product in and out the door on our deliver dates. This is a huge piece of the puzzle that a lot of people don't think too much about but is equally as important as the marketing and sales component.
What new projects for next season are you most excited about and why?
We continue to be very bottoms focused. This has always been a strong point of the brand and we are striving to own this category. We have franchised our popular "Gripper" fit into multiple fabric options in both pants and shorts.
Print stories are very relevant which you will see in our Desert Aloha story that is our single fingered salute to the once a year vacationer and welcomes everyone to an endless vacation. It is a fun mix of colors with NASA and pinup girl-inspired art.
We also did a very in depth collaboration with Tyler Hatzikian from Tyler Surfboards, which includes boardshorts, printed goods, and headwear. Tyler is a South Bay veteran with a rich history in surfing, hotrods, and is a true master craftsman.
How did the idea for the Matix Workshop come about, how long have you been building it out?
We launched the "Workshop at Agenda" in Long Beach last year which was showcased us making promo for upcoming shows as well as building one off Agenda jeans for their 10 year anniversary. It went over really well and decided that it would be a great concept to take on the road and tell our story direct to consumers at our retailer's stores.
It took us about 4 months to build it from top to bottom and get it everything running the way we envisioned it.
What are some of your initial plans for the first few stops of the tour with the Workshop?
It's going to hit the road on August 1st. There are already plans for it to be Active, Sun Diego, Spyder, HSS, Hanger 94, Vanguard and some other regional events. We are going to hit the ground running so keep your eyes peeled for updates on Insta @matixclothing on where we will be next.
Why do you think reaching out and working with core retailers at this level is important?
They are the backbone of the industry and what built Matix to what it is today. The distribution model has changed over the last 5 years and I think it is important for all brands to determine who their partners are (core or not) and build a plan with them. The larger brands are so over distributed there is nothing special when it gets to a core level aside from extravagant surf trips for the shop owners and a headache of returning all the product that did not sell. We are not trying to build a consignment type business but build good smart business that both sides (retailer and manufacture) can make money on.
Talk about some of the changes that have happened at a brand level over the years, and how this has made Matix stronger.
The brand has expanded and contracted with the sales volume. When things became a little bumpy in '08 we had to determine where our internal resources would best spent on the design, development and product side of things. That coupled with cash flow starts to dictate the sku's and categories you can produce for future seasons. A few years back we offered a junior's line, youth line, accessories line as well had a very robust athlete roster. Now from the product side we are very focused on men's bottoms, cut n sew, printed goods, and headwear and have a very refined roster of ambassadors. In simple terms we have "right sized" the inner workings of the brand to the scale of today's business.
Sleepless in Seattle
October 4, 2013
I'm lost.
I'm tired.
I'm confused.
But I'm all good now cuz I just found this place.
I love Fridays.
Decisions, decisions.
The golden ticket.
Although I'm exhausted, it has nothing to do with Meg Ryan or Tom Hanks in 1993's Sleepless in Seattle. It does have everything to do with this other place.
Follow the yellow stair road.
I'm trying, but it's kinda difficult.
Say hello to my friend, Nin.
Nin and I go way back when he used to represent 686 as a pro shred. I'm proud to say, he's taken quite a few steps up the food chain. Today Nin wears just as many hats as myself, as Lead Mens designer for Stussy and Stussy Deluxe, Owner and Creative director for high street Japanese brand, Maiden Noir and Premium Made in Seattle bag line, Blk Pine Workshop. I'd love to show you what's cooking in the kitchen, but sorry not today.
What I can show you is a cool little project Nin did with the Japanese beer brand, Sapporo.
Blk Pine x Sapporo.
Simplicity is King.
Sapporo BLK PINE from Rob Brooks on Vimeo.
Tyler x Matix
October 2, 2013
Matix Clothing and Tyler Surfboards team up for a collection that reflects timeless style, performance, hot rod culture and surfings roots. Tyler Hatzikian has over 25-years of commitment to improving his skills as both a shaper and glasser. Tyler's surfboards are not only far from replica, they are developing a reputation of being iconic on their own. He is proud to carry on the planer after following the footsteps of the legendary craftsmen of his local surf community in the South Bay. Function, style, performance, and homage to the heritage that is the foundation of surfing and what inspired this collection from Matix X Tyler Surfboards. Available Spring 2014, hang tight.
Matix Clothing X Tyler Surfboards from Matix Clothing on Vimeo.
View Previous Post & Comments:
September 2013
August 2013
July 2013
June 2013
May 2013
April 2013
March 2013
February 2013
January 2013
December 2012
November 2012
October 2012
September 2012
August 2012
July 2012

---