BACK TO NEWS
Mike's Mash-Up
11/15/2013
Mike's Mash | November 2013


Michael Akira West is the Owner and Creative Director of 686 Technical Apparel, MATIX Clothing and New Balance Numeric. The following are some of his experiences across the globe. *Add Comments at Bottom of Page!
Hell yeahhh!
November 27, 2013
It's the start of the winter season and our longtime ripper and 686 faction team leader, Forest Bailey is the #1 rider in Transworld's Exposure Meter.
Yeah Forest!
The Guide
November 26, 2013
Great things come in small packages.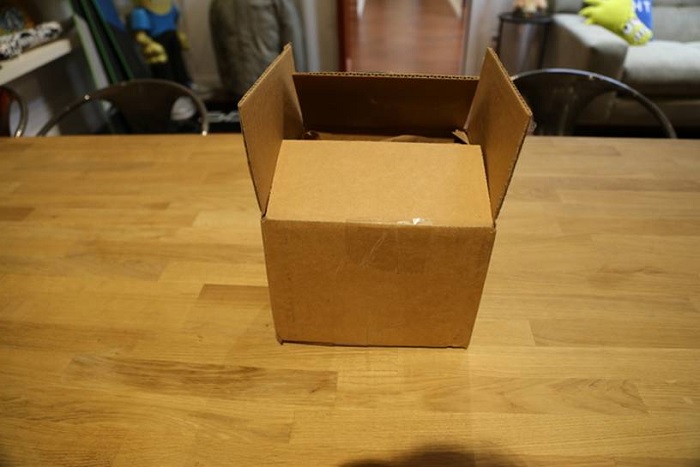 The boys from Vestal sent me down one of their finest.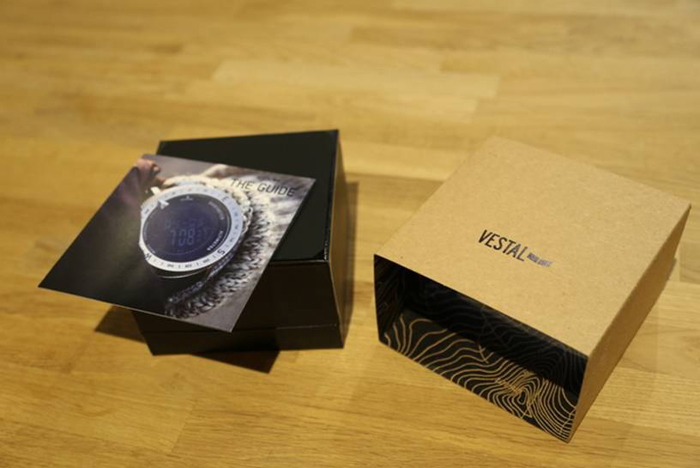 The GUIDE is your best friend.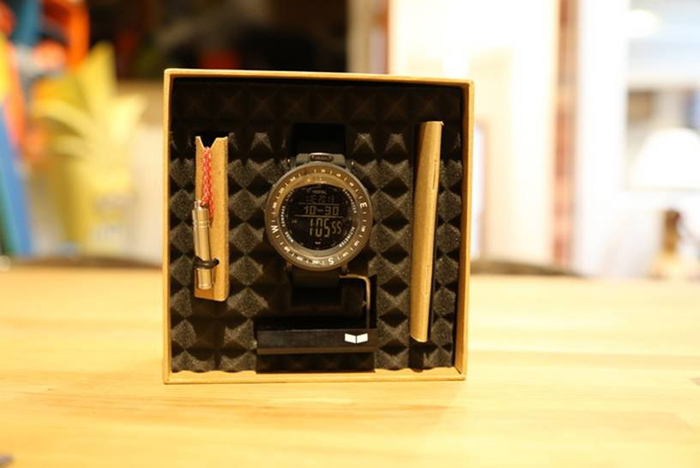 According to Vestal, the Guide is a premium, multi-sensor digital movement surrounded by a 48mm 316L surgical-grade stainless steel case and an ultra, scratch-resistant K1 crystal. A timepiece-altimeter-barometer-compass all in one.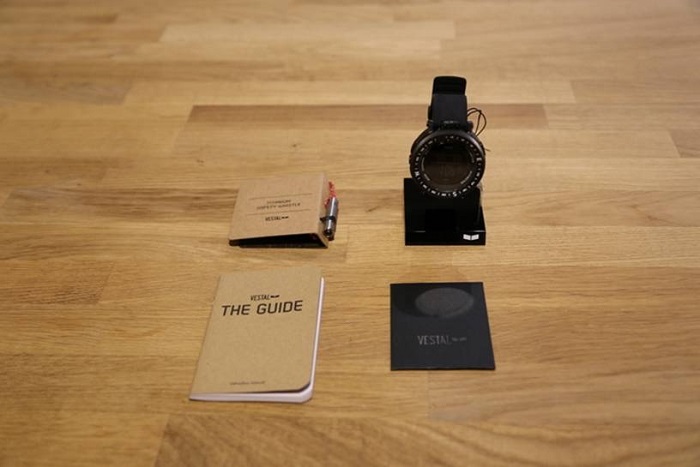 I like, you LIKE.
Vestal Guide Watch: Altimeter | Barometer | Compass from Vestal on Vimeo.
Work in Progress
November 25, 2013
Growing up in the 80's, skateboarding consumed my daily life. I read the mags, checked out the goods at the local stores and fanned out on my skate icons. Outside this, there were two other interests that took the rest of my time-Photography and building ramps. Ramp building wasn't as crafted and commercial as it is today. My first take was a small launch ramp, then a box with a rail, graduating into a backyard mini. The fun things I remember was the process of coming up with an idea, tinkering with the transitions, constructing it with my hands and then having all your homies enjoy the final product. My final ramp build was in 1990. Nearly 24 years later, I can't tell you how excited I am to bring everyone at the office a little piece of what I grew up on. It all starts like this.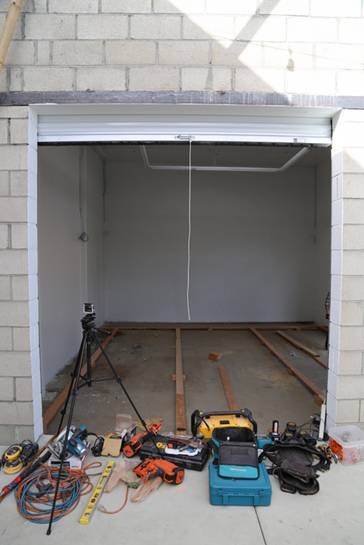 I'm so psyched, I made a separate building to house the Matix Mini.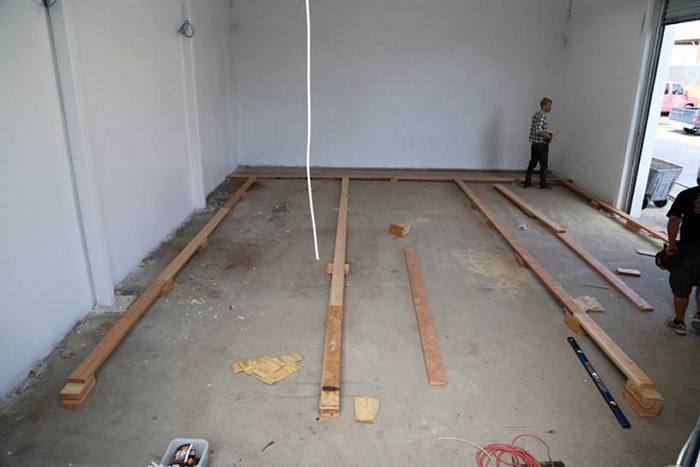 OG ramp building, Brent Kronmueller and his team are making this happen.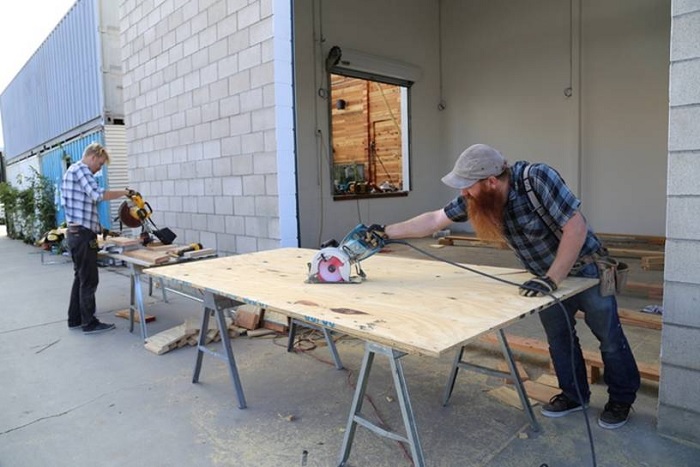 Follow the line.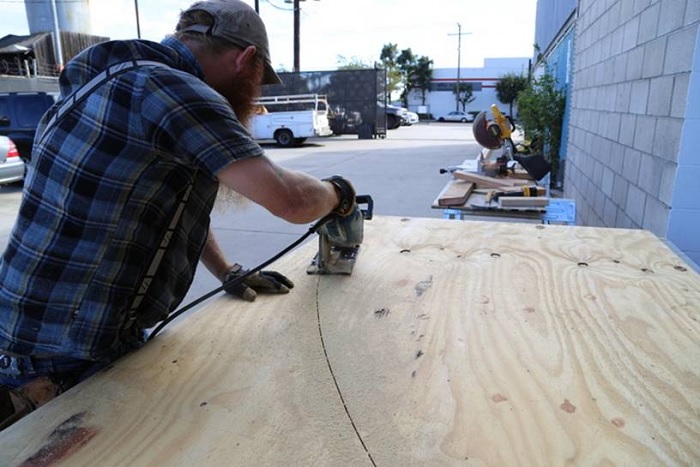 Transition!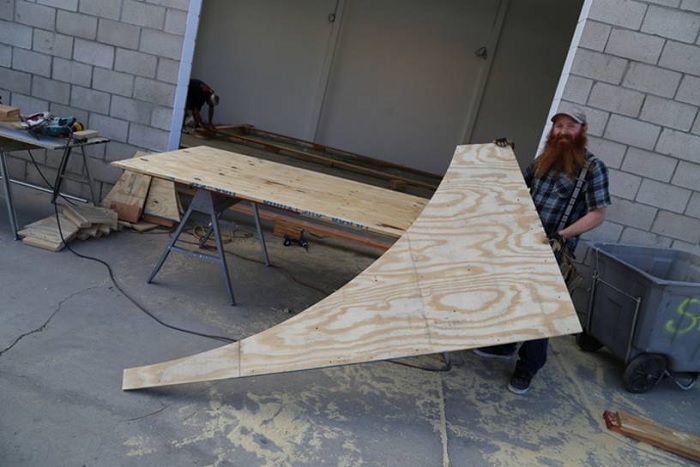 Flat!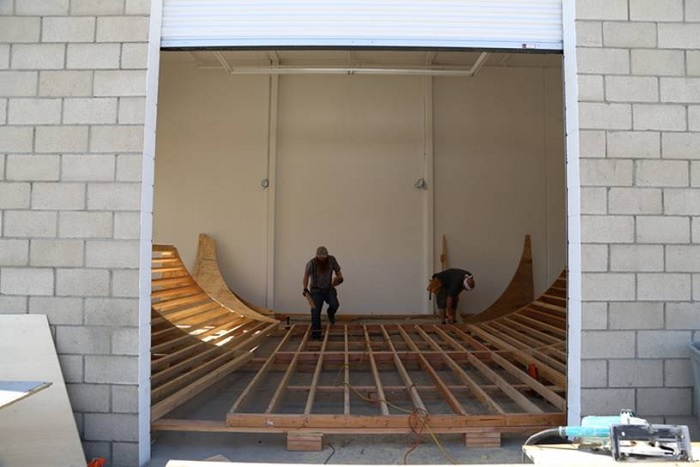 Coming soon.
The Bomb
November 22, 2013
When I was a little skate grom, I remember that we didn't necessarily have the best relationships with the police. Back then, we didn't have public street packs dedicated for skating. Today, nearly every major city has something. The relationship between the skateboarder and the policeman has improved but not as quickly as one would think. Since 2000, about 2,500 long boarders have "bombed" NYC streets through Manhattan for 8 miles. The NYPD has tried to put a stop to this but seems like they've come up short every time. This past year was no exception. Check out the Fail.
The Second Narrows
November 21, 2013
New Balance Numeric / NB# recently dropped their second film titled "The Second Narrows." Big ups to the entire skate team with Sebastian, Rattray, Joe and Russell for making the edit come to life.
We're nominated!
November 20, 2013
The Surf Industries Manufactured Association (SIMA) just announced the nominees for the prestigious Image Awards. MATIX is nominated as "Breakout Brand of the Year" I'm stoked for the entire Matix fam - Stay tuned.

From the Ground UP
November 19, 2013
The expression, "time flies" is often stated but in the case with Matix, time flew by with so much positive momentum. The past year and half since we brought them on under the Westlife umbrella, so much has happened. It literally changed our company from being a one season operation to five packed seasons throughout the 12 month cycle. However the best part of it is the PEOPLE. Brian Dunlap (BD) is the founder and president of Matix. He's also my friend who I deeply respect. He has a cool, calm demeanor in what he does, but the creative passion oozes through his every movement. Brian, along with our tight crew of Matix heads have literally transformed this 15 year apparel brand into one of the best there is. The "From the Ground Up" campaign symbolizes this very passionate process.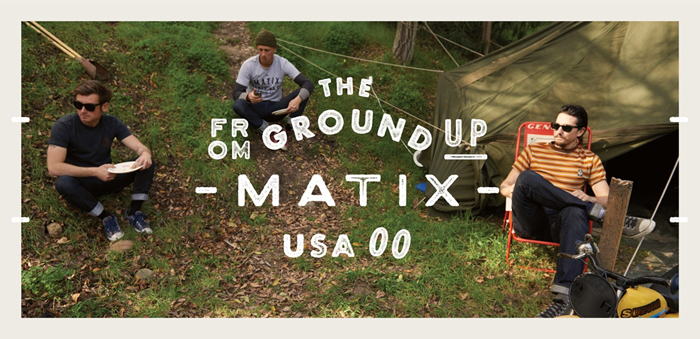 We recently had our Fall 14 sales meeting and the dudes really made shit happen. Take a sneak peek into what went down.
Enter here.
Denim is Matix.
Looking so proper.
So stoked on the design direction-Big ups Allan!
Details!
We are nothing without the right people on board to fly the flag. Every meeting we have, the roundtables are my favorite. Reps, Distributors, Athletes, Artists, Key personal all throw down. BD (in the light brown collared shirt) leading the charge.
Marketing Manager - Gabe on the left, So Cal rep - James in the middle and Senior Art Director and Bad Brains master, Pargas looking all serious.
The International roundtable getting it all in by Matix Design Director, Allan.
Allan and VP of Design and Merchandising, Chad showing why our jackets gonna kill it next season.
Work hard and get yourself a half a log!
Matix - lifetime guarantee coming soon!
Original Score
November 18, 2013
Mike (Shinoda) and I wrapped our limited collaborative project this past Friday at Monk Space in LA. Considering it usually takes about 20 months to get a technical concept to market, I'm stoked that with this project, we did it in less than 6 months. The goal was to highlight to creative D.I.Y. process between music and design, while benefiting Music for Relief. With your support, we did it. We may still have a few Limited Edition 686Shinoda parkas available HERE
It was experimental with the design of the jacket as well as the inspiration that went into it. Mike's a busy dude and I'm stoked that things came out well despite the tight time frame. Big ups to Mike, his management company the Collective, the creative studio Machine Shop, the 686 design and marketing crew led by Amy and Brent, for killing this project. Check the final cut of the collaboration, which Mike made an original score for this mash.
686 x MSHINODA from 686 Technical Apparel on Vimeo.
One thing I hate doing is getting in front of the camera. I feel more comfortable being the architect rather than a showman. I was able to avoid most of the on-camera PR except a few. If you want to see someone looking awkward, check it.
You're Invited
November 14, 2013
In celebration of the 686SHINODA project, benefiting Music for Relief, we have a special event tonight in LA. It will be pretty chaotic but if you dig some of the stuff I've shown, stop by to see it in person. You must rsvp asap and be on the list for an opportunity to enter. Rsvp does not guarantee entry. Arrive early.
686SHINODA
November 13, 2013
Everything we do at 686 has to resonate with a purpose. Over the past two decades, we've explored new things well outside the industry norm. Hopefully we've been able to open some eyes while remaining true to our beliefs as an independent brand. Working with Mike Shinoda is a prime example of two likeminded people coming together for the purpose of bringing new ideas to the table, while helping Music for Relief. As many of you know I'd rather show you my experiences and avoid my ugly ass mug in front of the camera, but I guess in this project I gotta show it all. Check the process how this 686SHINODA came about. If you'd like to be a part of it, you can buy it HERE on Friday.
Part 1: Design Philosophy

686 x Mike Shinoda Part 1: Design Philosophy from 686 Technical Apparel on Vimeo.
Part 2: It's in the Details

686 x Mike Shindoa Part 2: It's in the Details from 686 Technical Apparel on Vimeo.
Part 3: Working with Friends

686 x Mike Shindoa Part 3: Working with Friends from 686 Technical Apparel on Vimeo.
Music for Relief
November 12, 2013
Everything has a purpose. Outside the desire to push elements of design between fashion and music, the purpose of the upcoming collaboration with Mike Shinoda is Music for Relief. "Music for Relief is a grassroots effort comprised of musicians, music industry professionals and fans who believe that together we can create positive change." Mike and the rest of the band at Linkin Park founded the 501c3 non-profit organization after the Indian Ocean tsunami struck South Asia in 2004 to aid survivors of natural disasters. Almost 10 years later and over $5,000,000 in donations, they've accomplished a lot (from Hurricane Katrina, Rita, Hanna to the Haiti Earthquake, Wildfires in So Cal to the Japanese Tsunami).
Power to the people.
White Space / Black Snow
November 11, 2013
When people remind me that I've been running a "business" for the past 21 years, I sometimes scratch my head. I get that it takes discipline, the right people, incredible timing, great product, excellent partners, etc, etc. But if was just a business, we'd be making widgets and working 8 hour days. I'd rather strive to blur the lines of what's considered work and drive myself and the people with me to something they'd only imagine they could do. Of course there's practicality and reason involved, but you have to think more than what's out of the box, you have to blow the damn box apart. For the past year, I've dedicated some time to work on projects that reach out to different industries such as Music and Pop Culture. A friend of mine, who's deeply rooted in the creative realm teamed up with me on a cool project that's launching this week. I'll be mashing out snipets throughout the week starting with this conceptual shoot we did.
Outside in or Inside out.
White Space / Black Snow.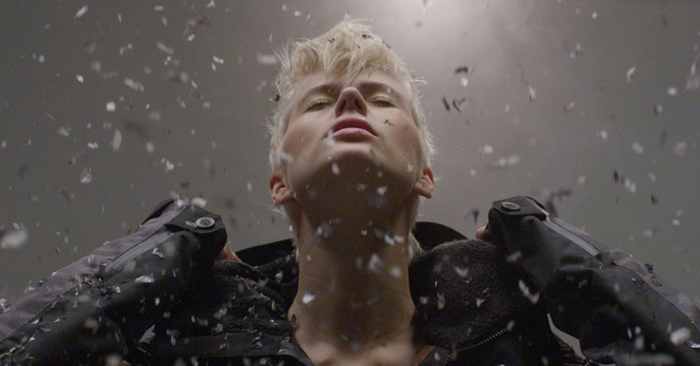 Launching this Thursday.
Coming Soon
November 8, 2013
I've been blessed to go to work every day and be inspired by people who are hella talented. Mike x Mike, coming soon.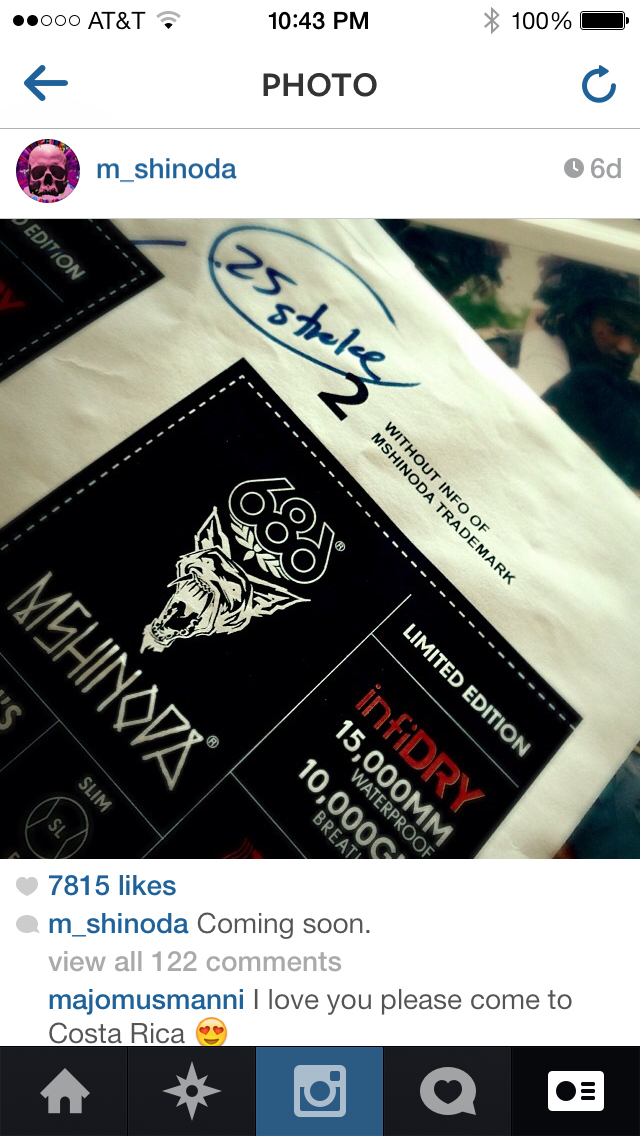 Mid Week!
November 7, 2013
Yes we do.
If you're in DTLA Tuesday, stop by and say hello.
The Hydra
November 6, 2013
We protect you from the elements.
Hands down, one of my favorite pieces from the 686 winter collection is the HYDRA Jacket. Check out Sammy checking out the Hydra.
Now check this.

Featured: The Hydra Thermagraph Jacket from 686 Technical Apparel on Vimeo.
PJ for NB#
November 5, 2013
Introducing the NB#479 Stratford by PJ Ladd.
The Making of
November 4, 2013
Good ideas can happen out of random incidents during the creative process. Great ideas come to fruition when you have this combined with great people. A friend of mine, Rickey Kim has been around the block with his creative agency Evil Monito, working with the best brands around. Today, he's using his all mighty powers on bigger and better ideas and projects. As the stars align, we end up meeting again for a special project coming up real soon. Hey Rickey.
What's that I see?
Sneak peak.
Rickey rolled by with his friend Austin Saya to film some of the great things coming up.
Word to the wise, Austin and Rickey are not only hella creative, but are also pranksters in their own right. A few years ago, they created a website called Charlotte Bobcats (before the actual NBA team was formed) and created all this hype when they released this (although it wasn't what it seemed).

WE'RE NO LONGER IN KANSAS from CHARLOTTEBOBCATS.COM on Vimeo.
Airflight
November 1, 2013
This is Forest and this is the new Airflight Down Parka.
Featured: The Airflight Down Parka from 686 Technical Apparel on Vimeo.
For the upcoming Winter season, 686 has introduced a new collection called AIRFLIGHT. It's a tight capsule collection made up of lightweight, insulated pieces that can be used on and off the hill. One of my favorites is the Airflight Down Parka -230g fill weight, 650 fill power, 100% white duck down, dual entry front hip pockets with military flap construction, sherpa-lined hood, internal wrist cuff. I got mine in Blue Ink, now go get yours HERE.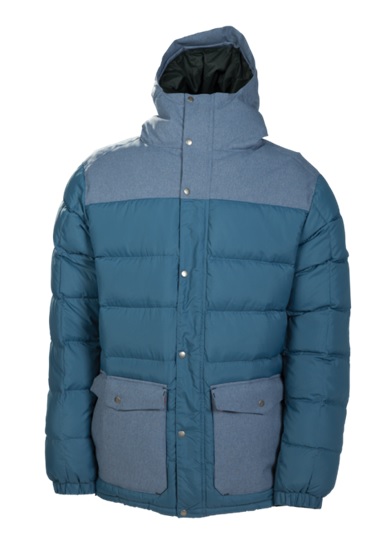 AIRFLIGHT DOWN PARKA F01a from 686 Technical Apparel on Vimeo.
View Previous Post & Comments:
October 2013
September 2013
August 2013
July 2013
June 2013
May 2013
April 2013
March 2013
February 2013
January 2013
December 2012
November 2012
October 2012
September 2012
August 2012

---