BACK TO NEWS
Mike's Mash | January 2014


Michael Akira West is the Owner and Creative Director of 686 Technical Apparel, MATIX Clothing and New Balance Numeric. The following are some of his experiences across the globe. *Add Comments at Bottom of Page!
Istanbul - Eats
January 31, 2014
One thing is for sure, Turkish cuisine isn't all about kabobs. Good morning to this wonderful thing.
Don't know what it is, but it tastes good.
You get to know the city when you experience street food on the streets. Kumpir at its finest.
Ayran x Meats x Veggies.
Topping the night with a Turkish tradition. It takes a show just to get your treat.
A little different, but I'll take it.
Big ups to Aykut and Pelin for showing us how it's done in Turkey.
Istanbul – People & Places
January 29, 2014
If you checked out the photo of the plane I took from Austria, you noticed that Turkish Airlines brought me to Istanbul, Turkey. It's one of the places on my bucket list that I've had for some time. Although I'm a modern design guy at heart, anytime I get to experience a new culture with deep historical roots I get all gitty. Welcome to Istanbul.
I was speaking to our Turkish distributor, Aykut and he was telling me that everyday construction companies find ancient artifacts while there building in the city. I don't think this happens back home in the states on an everyday basis. Checking out the cistern back in 532 AD.
Only about 30 feet below the city.
Historians still have no idea why this Medusa head was placed on here on its side.
A hop, skip and a jump over and we're heading to one of the tens of thousands of mosques in Turkey.
Snowboard and Street Culture is a small, yet growing subset and our Turkish Matix and 686 distributors have it on lock. The Proshop.
And Zula.
Big ups to the crew for holding it down.
Vienna
January 27, 2014
Travel season is upon me and I'm taking a quick retail tour across Europe for a few days. First stop is Vienna, Austria where I meet up with these dudes.
It's cold here so what better way to keep warm than to drink the juice- Gluvine it is.
For some reason or another, I'm always hungry when I come to Europe.
World Famous.
History in the making.
#Inspired
My retail tour got cut short due to unforeseen circumstances. I apologize for the lack of photos of all our loyal stockists in Austria. Big ups and I'll be back in a few. On to the next one.
The Original
January 24, 2014
When I get the opportunity to speak to heads on my journey with 686, I explain that there were a few distinct points that enabled us to get to where we're at. PEOPLE, TIMING and SMARTY. What the hell was SMARTY? Back in the early 90's on a trip to Banff, Canada I realized the importance of what "layering" meant. Coming from sunny Cali, I wasn't use to subzero temps and in Banff, the wind chill was well below zero. I also noticed that it was important to make sure the body had multiple layers of fabrications to keep you regulated with the various climate changes. The light bulb moment! Could I develop a layering system that was an all-in-one combo?! I wanted to brand it so I called it Smarty Technology® and the 3-in-1 layering system was invented. The first product in the lineup was the world famous Smarty Cargo Pant that included an inner moisture wicking fleece system. Over 20 years later, my first Smarty is still going strong. Check the one that started it all.
Features galore at 686.
SMARTY ORIGINAL CARGO PANT from 686 Technical Apparel on Vimeo.
Reflection
January 22, 2014
Arto Saari by Jeremy Cannon by New Balance Numeric Quincy.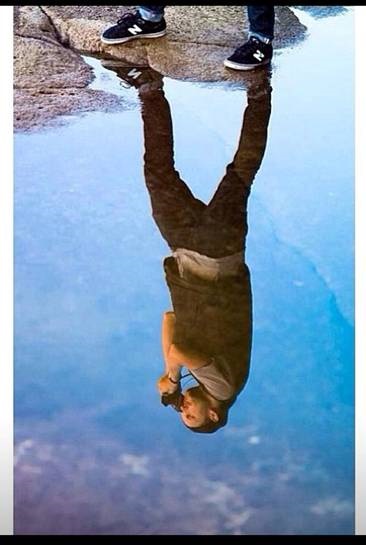 Spaces
January 20, 2014
It's been a few months since we finished moving in the newly remodeled Westlife www.westlifedistribution.com HQ in Los Angeles. A few days ago, our friends at Hypebeast documented the homecoming in their SPACES edition. You can check the full article and photos here or see some snipets below. (Photos by Brandon Shigeta).
Details.
The grand foyer.
The Living Green Camo Plant wall that took forever to work out.
1st floor/2nd floor.
My home away from home, the office.
Some dude.
Coming in Sept 2014.
The NB# Studio over floating shipping containers.
El Matix www.matixclothing.com
The Westlife www.westlifedistribution.com Mantra-"Make Dope Shit with Cool People"
HYPEBEAST Spaces: Westlife Distribution Inc. featuring 686, New Balance Numeric and Matix
After three years of development, The Dream Facility — the 45,000-sq-ft home of Westlife Distribution Inc. and its brands 686® and Matix® is complete. Purchased back in 2010 by Westlife founder and CEO Mike West, the former truck lift compound also hosts the creative and design house for the New Balance Numeric® line, which is tucked behind the main offices on floating shipping containers. The Dream Facility houses the company's various departments including design, development, and testing as well as areas for staff to unwind including a fully stocked kitchen, patio, lounge and covered mini skate park.
We had the chance to speak with West and hear about the transition from the brand's old location in downtown Los Angeles.
What did you dislike the most about your previous spaces?
In 1992, we started in downtown LA at the Brewery artist colony and eventually moved to San Pedro (south side of LA) and then to Irvine, California (OC). Wherever we posted up, we made it our own. The biggest thing we "hated" about our old setups was the commute and lack of open space areas.
Why did you pick this current setup?
I purchased the Gardena, Los Angeles property in 2010 with the mindset to totally renovate, reclaim and make it our own. It was previously a vintage truck tail lift manufacturer and the proximity worked for everyone. We have employees coming from South Orange County all the way north from Los Angeles (Silver Lake, Hollywood). It's a 50/50 split so I picked a place in the middle. We are 15 minutes from LAX and 10 minutes from downtown LA. Everything in our new facility is customized to fit our needs and tell the story of each brand. We are 100% vertical (design, sales, marketing, administration, logistics, finance, distribution and shipping) with the exception of manufacturing our own products.
What did you instill and communicate with this new office?
We made it very communal with the aspect of making sure we can openly collaborate with each other. At the same time, everyone also has their personal space to do their thing. We do not have cubicles but open private offices that transform to open spaces.
Favorite thing about the office?
Family vibe with open-format kitchen, the reclaimed materials (shipping containers), the Living Camo Green Wall, the private skate bowl building, and of course the free drinks and snacks to the crew.
What was the most difficult aspect of it?
Working with the city and contractors as well as trying to develop a concept that different than traditional office spaces. Put simply, if you do something different, you need to find the right people who can implement your dreams into reality… and staying on budget in a timely manner!
Steamboat Springs
January 13, 2014
About this time of the year, I'm a road dog for the next few months. The 686 sales and marketing crews are deep into as well. My first legit trip of the year is heading to Colorado on-hill a retail tour. Today, I'm hanging with the Zumiez buying team at Buff Pass in Steamboat Springs, hosted by Marty and the Sales Guys. Check out the parking lot full of sleds ready to go!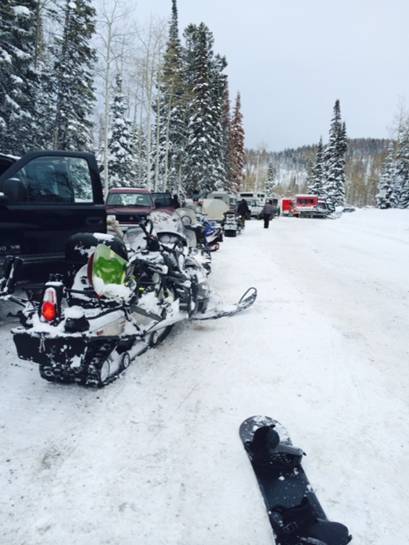 Respect the backcountry and it will respect you.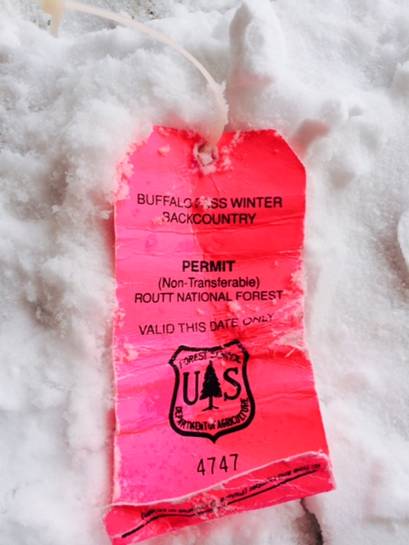 We're off for a few miles back into the wilderness with our trusty crew. My one and only selfie.
This is what it looks like with no lift lines, no people and no (LA) traffic!
At the top with the team and ready to do this.
Follow the line-Pow Pow for days.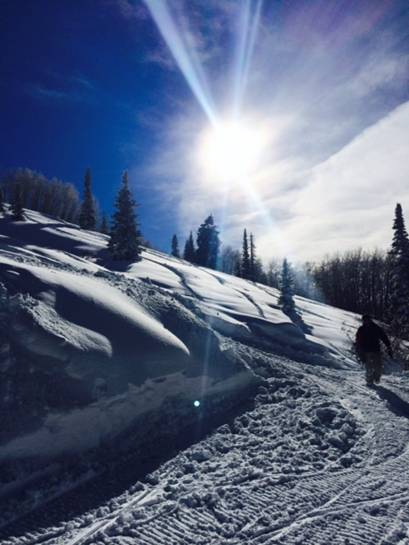 I love it when you ride so hard, your legs buckle and you can barely stand up. Time to refill the body with carbs.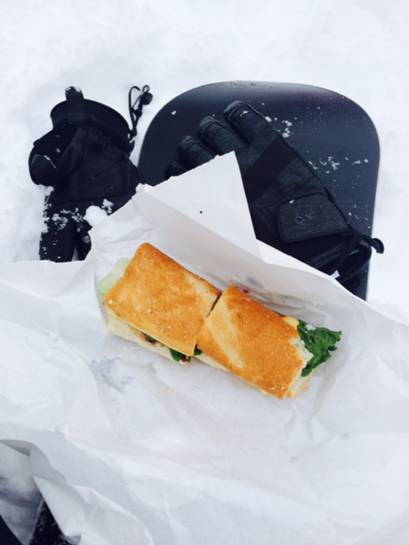 The world famous Pilgrim sandwich.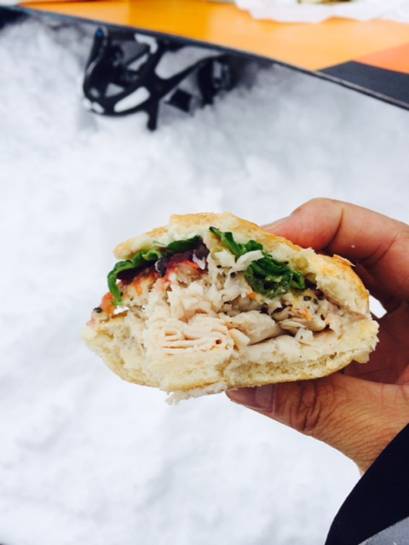 #HighTechGoodTimes with my posse for the day.
The Getty
January 10, 2014
We're deep into the Winter season - Its snowing somewhere so make sure you get well equipped with the essentials. My top 3 favorites out of this season winter collection is The Getty Anorak.
The Sage colorway is mine.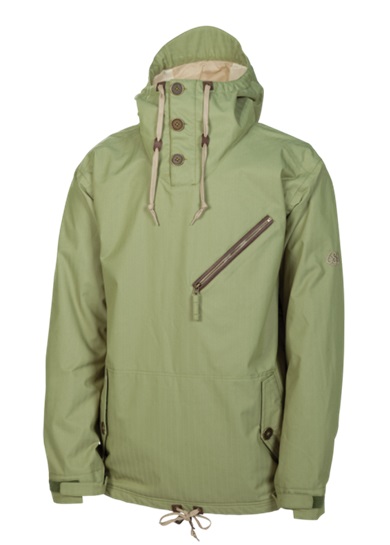 GETTY ANORAK JACKET F01a from 686 Technical Apparel on Vimeo.
Keep me DRY now.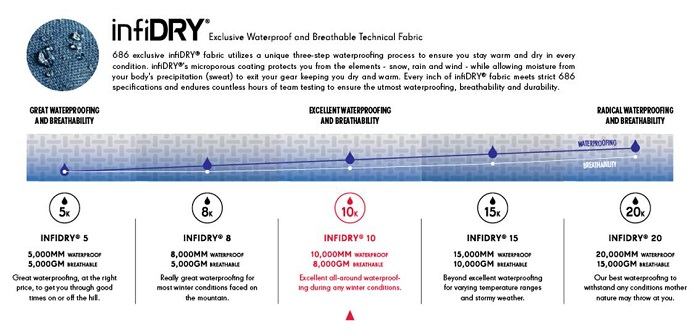 Keep me WARM now.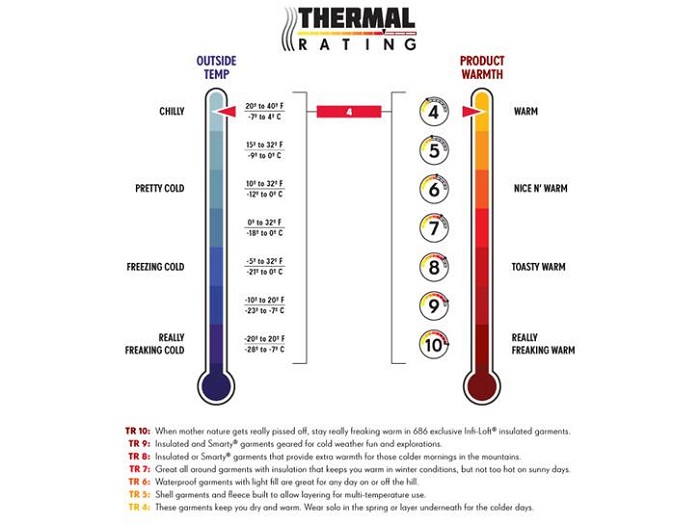 Agenda Long Beach
January 8, 2014
It's tradeshow season and we're at the bi-annual Agenda show in Long Beach, Cali.
Stop by the Matix booth and see what we have cookin'
MTX x AGNDA x LBC
XX
January 6, 2014
From my experience, it's rarely the lack of financial resources that prohibit great design. The best type of design is figuring out how to implement your concept within a limited amount of resources. In this case it was time, money and space. Move Architects in Chile was commissioned to design a footwear retail space with all the above limitations. The final product was anything less than incredible. (Photos by Cristobol Palma)
Goal-To fit 380 footwear boxes in less than a 12sqm space.
And make sure it looks good as well.
The bones behind the project-140 wooden "XX-shaped" pole supports.
XX by CNC.
35 days and counting
January 3, 2014
Stoked for my brudas and sistas in Aloha.
POW! WOW! HAWAII 2013 from POW! WOW! Hawaii on Vimeo.
View Previous Post & Comments:
December 2013
November 2013
October 2013
September 2013
August 2013
July 2013
June 2013
May 2013
April 2013
March 2013
February 2013
January 2013
December 2012
November 2012
October 2012

---