BACK TO NEWS
Mike's Mash | February 2014


Michael Akira West is the Owner and Creative Director of 686 Technical Apparel, MATIX Clothing and New Balance Numeric. The following are some of his experiences across the globe. *Add Comments at Bottom of Page!
Essentials
February 28, 2014
I'm a curated purposeful collector, meaning I don't collect for the sake of collecting-I collect with a minimal mindset with a purpose to use. The editors of fashion and culture website, Hypebeast asked me to participate in their most popular projects called ESSENTIALS. If you're looking for some crazy, controversial essentials, sorry you better look elsewhere. I decided to make it simple and show what I had in my office that day. 686 marketing director, Brent Sandor and Hypebeast photographer, Brandon Shigeta took this and made their way to Big Bear to do the shoot on snow. Big ups to the entire crew at HB. Check it HERE.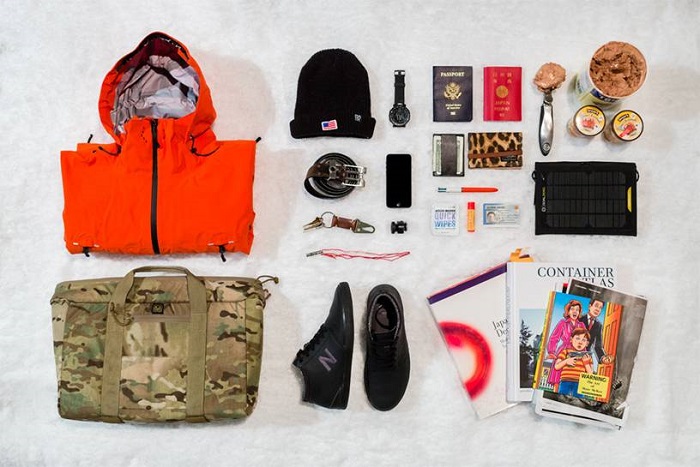 Inspiration LA
February 26, 2014
Last week, I checked out Rin Tanaka's annual vintage fair held in DTLA, called INSPIRATION LA. You know you're somewhere different when you see a 40' chair in the parking lot at the LA MART.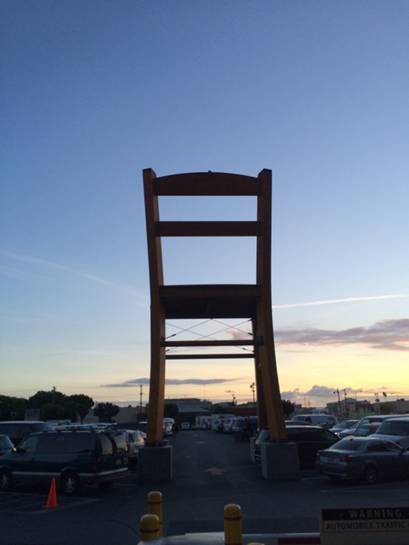 Rin's a legend in the Japanese vintage collectable world and we've been working with him on doing some special upcoming projects with MATIX Check out Matix ambassador Turkey Stopnik on the flier.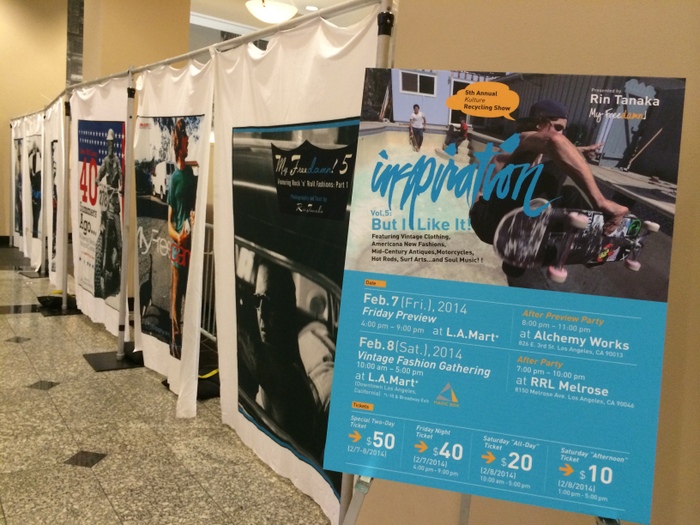 Red, White and the Cycle Zombies.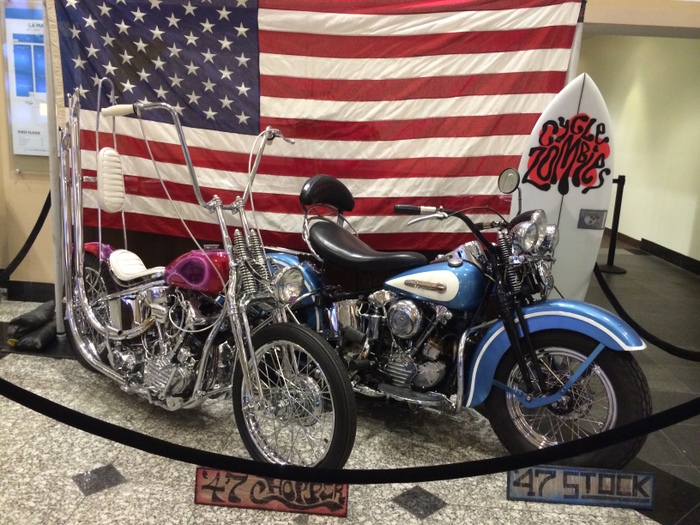 This is my 3rd time checking out Rin's show and this is the best one to date- check some looks.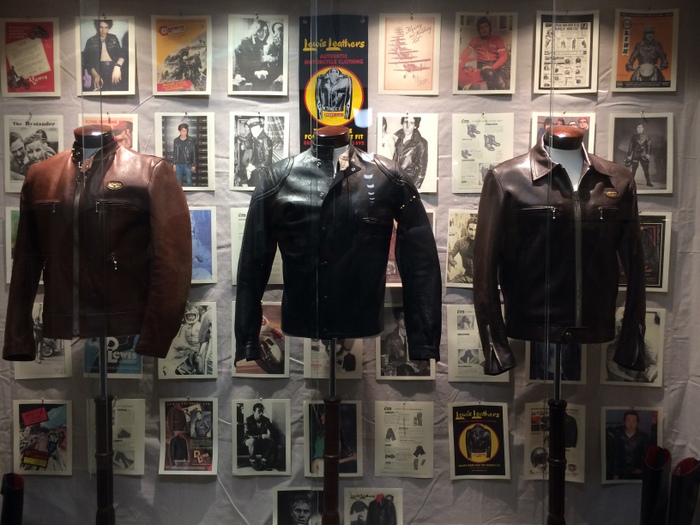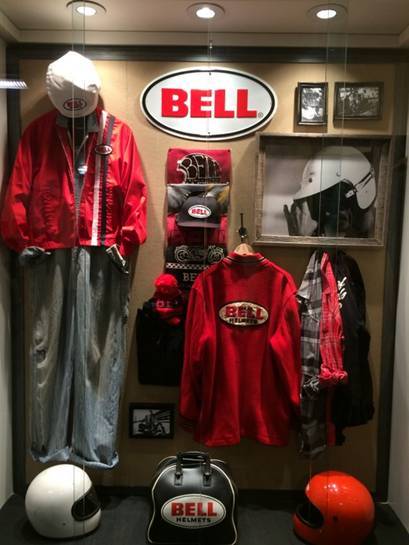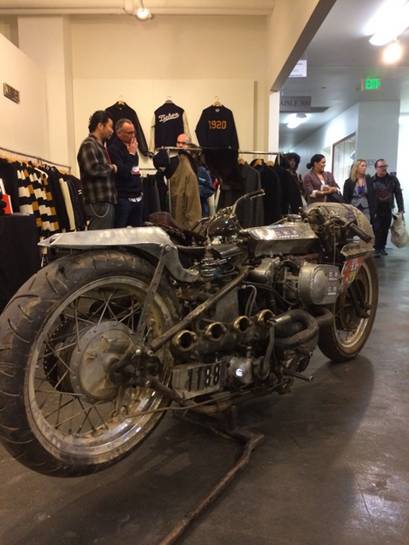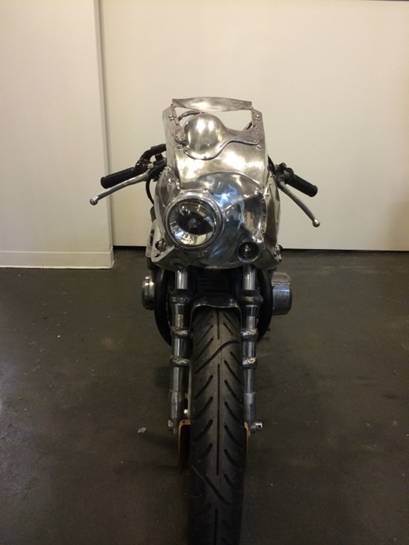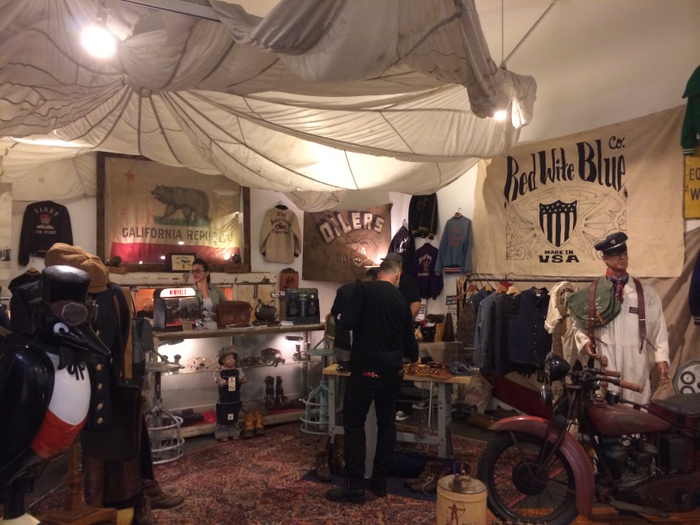 From the godfather of Denim and Cloth.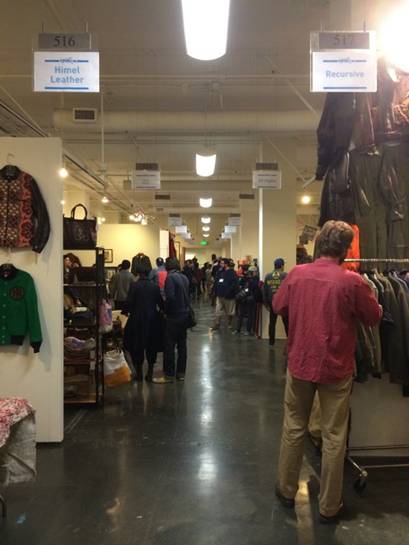 To something that looked like my room back in 1986.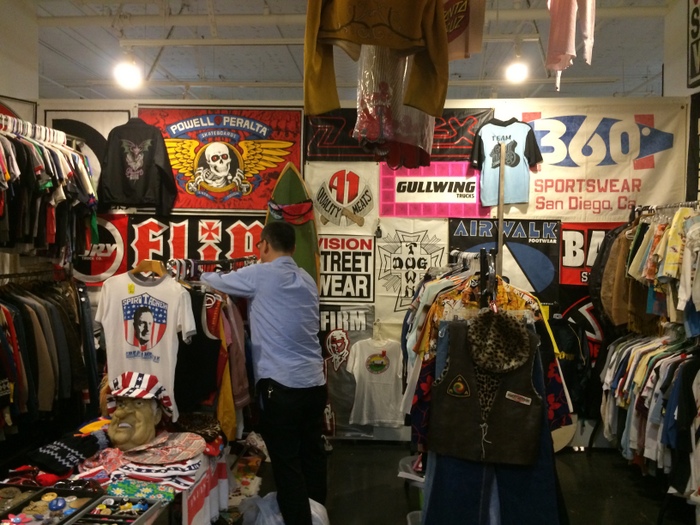 To some rad flags.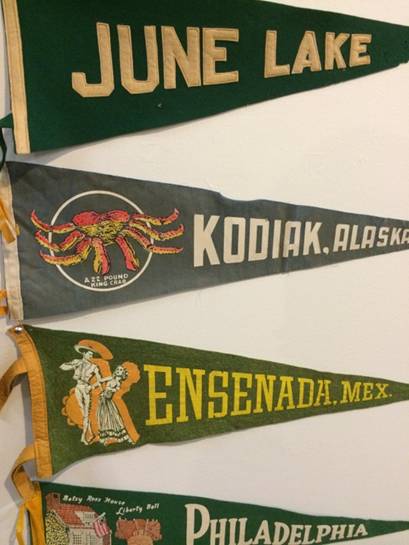 Inspiration had it all. Speaking about it all, the boys from MATIX were repping hard.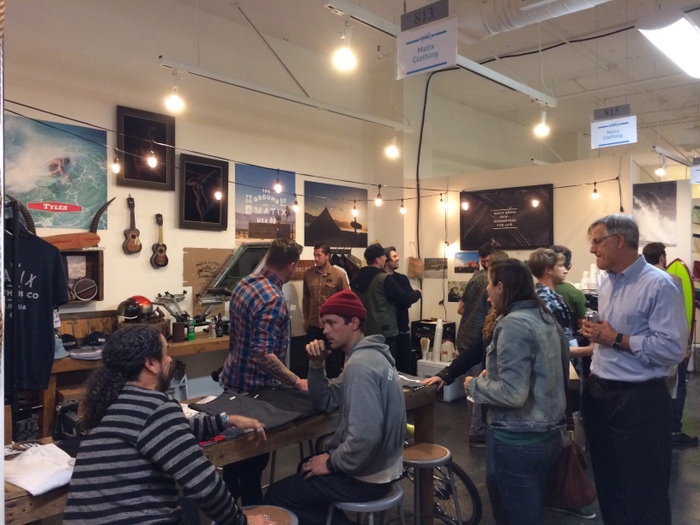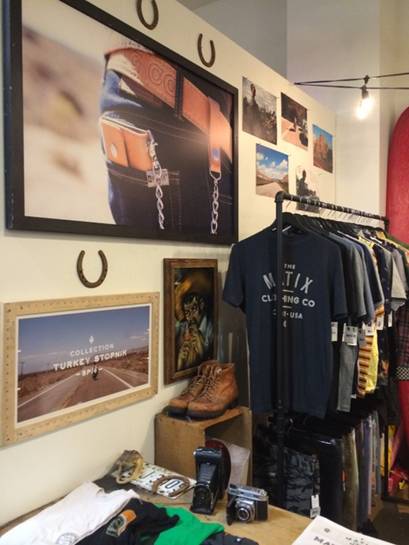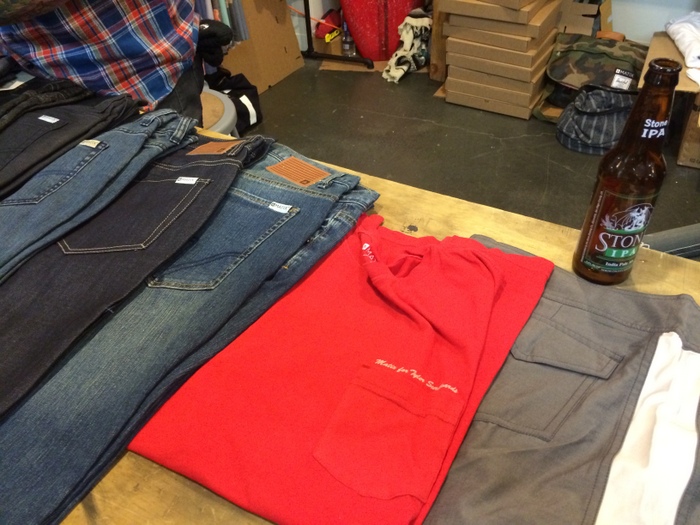 MATIX surf ambassador, JJ Wessels got down with custom printed T's.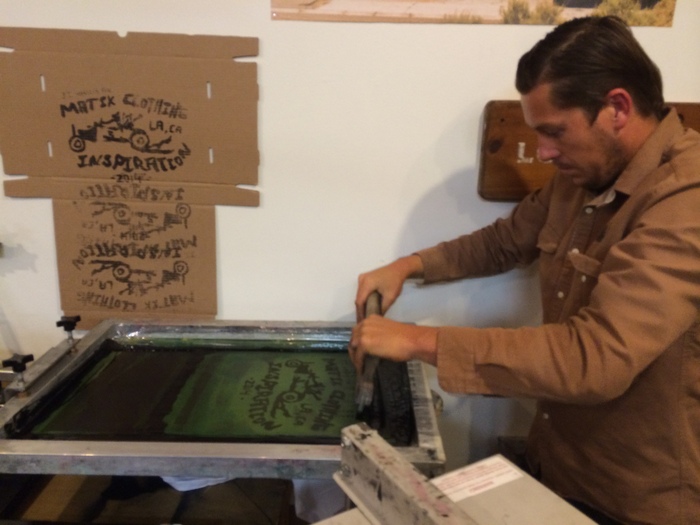 Hand made by JJ just for you.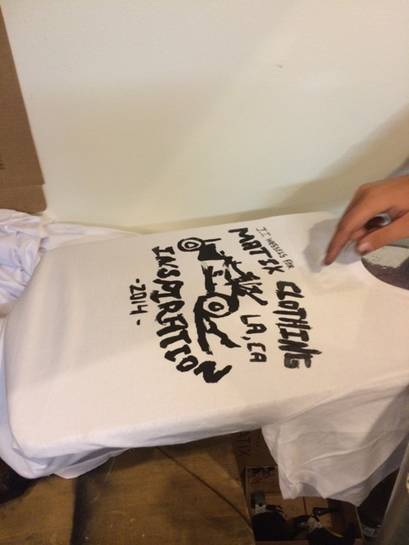 It was a good ole time, Lizard King got down with us with his new T.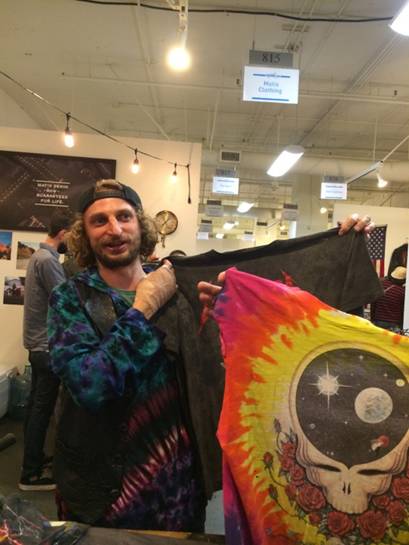 Cheers.
LIGHTS OUT recap
February 24, 2014
It's been a few weeks since the 686 LIGHTS OUT charity industry boxing match wrapped. For the 3rd year in a row, we produced the main event of the entire show. A lot of good stuff went down, all in benefit for the SOS Outreach Foundation. Check the full story HERE or you can read the official press release and video below.
There was blood, there were knockdowns, heck, there was a battle between two brands over their home-state pride, and most importantly everyone walked away happy andhealthy (minus a few bruised egos) and awareness and money was raised for SOS Outreach. Once again 686 Lights Out, held for the third year in a row on the first night of SIA, did not disappoint. Hundreds of people trekked through snowy conditions to watch the snowboard industry's finest step into the ring for charity and good times.
686 Lights Out, presented by Electric, Skullcandy and Vans, and supported by Grenade, Pabst Blue Ribbon and Ole Smokey Moonshine, and benefiting SOS Outreach, gives snowboard (or ski, although no one from the ski industry got involved this year) industry insiders a chance to step into a real boxing ring for 3 rounds of furious fun for pride and charity. This year's event was hosted by everyone's favorite MC, Dingo, and guest refereed by Danny Kass and Wave Rave owner, and previous Lights Out champion, Steve Klassen – who did an amazing job keeping fights clean and competitors healthy. As always Lights Out was judged by industry vets - this year included Creepy Cyle, Patrick McCarthy and Lucas Magoon, who expressed his point of view openly after particularly close fights much to the crowd's enjoyment.
This year's volunteers to get it on in the ring included past competitor Braly Joy from Flow Snowboarding (who celebrated his victory with a PBR in the ring with legend Dale Rehberg) and newcomers from Nightmare Snowboards, Arbor Snowboards, Never Summer Snowboards, who stepped up 3 contenders from their factory, and SPY. Massive props go out to SPY and Brian Vaught for coming through and taking the challenge that everyone else in the industry declined – to fight Never Summer's Jorge "The Mexican Hulk" in the main event. Last year Jorge was not allowed to fight as he was severely mismatched against his competitor and it took 364 days and numerous calls, emails, and challenges to find him a match. Thanks to Vans who came in to help and offered a custom guitar for the winner of the fight, which Jorge narrowly won.
All in all it was another electrifying night, fueled by PBR, Ole Smokey and tunes from Skullcandy to accompany the actual boxing. Thanks again to all the sponsors 686, Electric, Skullcandy, Vans, Grenade, PBR, Ole Smokey and Casselman's as well as SOS Outreach for being a part of something truly unique to the snowboard industry.
This year's winners:
Bout 1: Braly Joy (Flow Snowboarding) defeats Hunter Patrick (Arbor Snowboards)
Bout 2: Emanuel Taylor (Never Summer) defeats Jim McGinty (SPY)
Bout 3: Justin Taylor (Nightmare Snowboards) narrowly defeats Louis Jimenez (Never Summer)
Bout 4: Jorge "The Mexican Hulk" (Never Summer) narrowly defeats Brian Vaught (SPY)
The Shoe Thang
February 19, 2014
Matix family member, MJ gives his two cents on the big and small guys of footwear. Read it here from our friends at MPORA.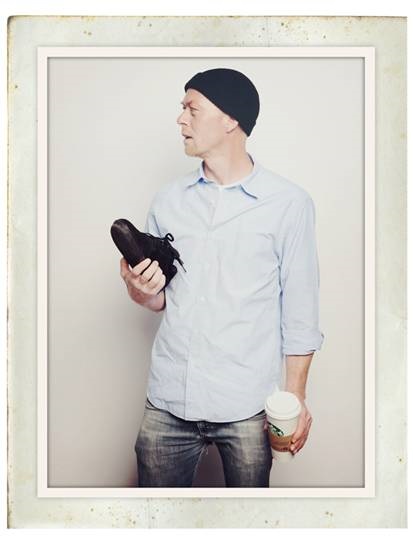 MATIX x the BERRICS
February 17, 2014
Starting today, check out the MATIX x the BERRICS the 2UP contest-A fantastic journey of Manual precision skateboarding. Matix manual movers, Marc Johnson and Daewon Song along with 8 others will show y'all how it's done.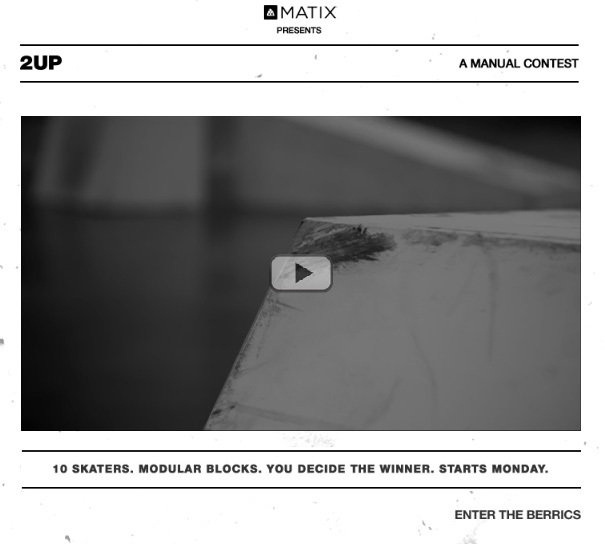 SNOWBOARDING is . . . . . .
February 13, 2014
Over the hills and through the long woods, I'm at our next event-the SIA tradeshow in Denver. SIA is our largest retail event in North America. This is where we show and sell our new collection, dropping in September. We have a lot of new surprises coming in Fall, so I'll spare you the details.
High Tech-Good Times.
Our booth was packed with loyal 686 stockists.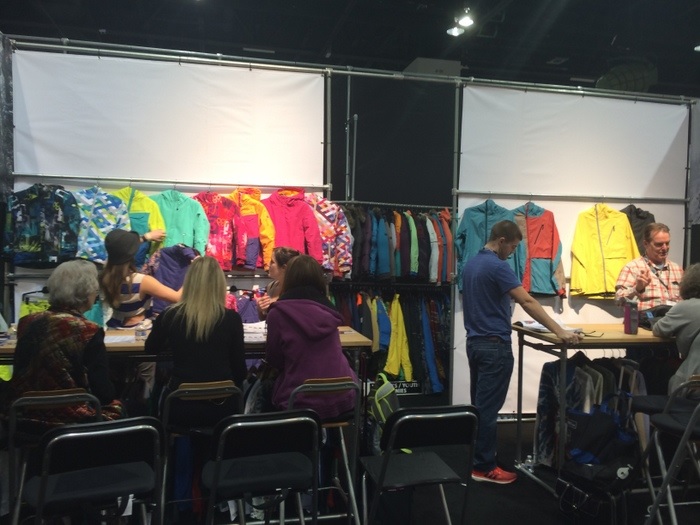 One hot mess.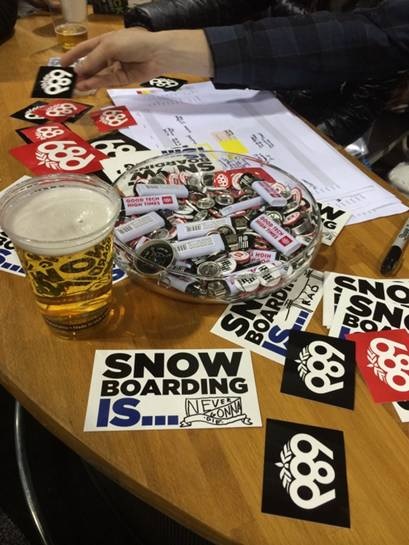 For the past 4 years, I've been privileged to sit on the SIA Board of Directors. I'm also the chairman of the Snowboard Committee and work with leaders within the shred industry to insure the longevity of the sport. Together with Anthony at Flow, Brad at Bonfire/Salomon and David at SIA we proposed a consumer test activation at the show called "Snowboarding is..."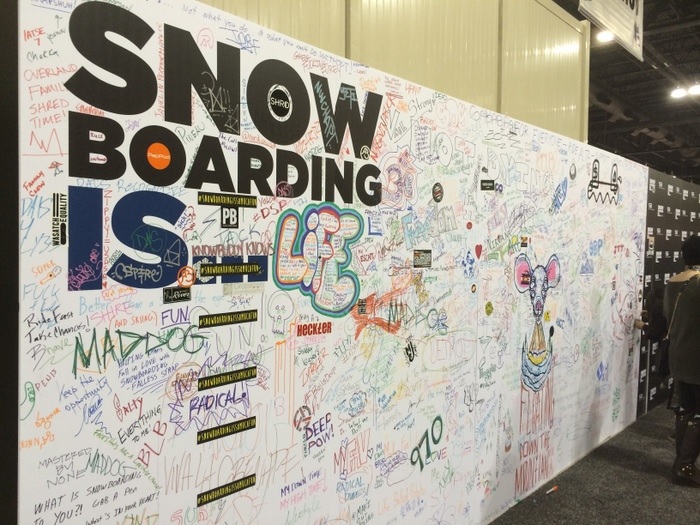 Yes it is!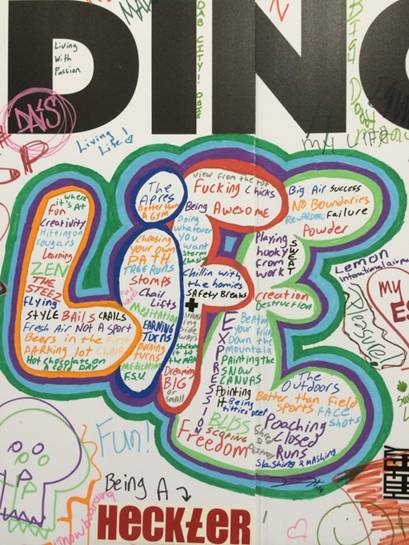 Pow.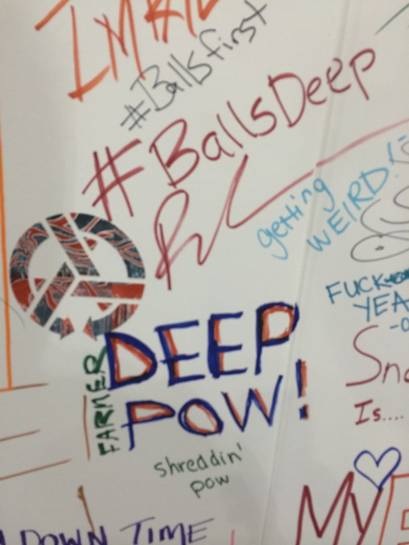 Agreed.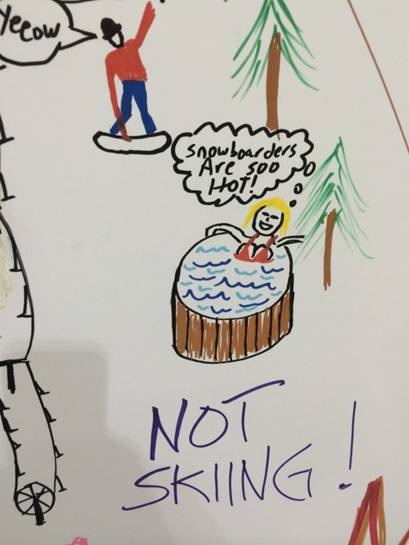 ISPO
February 12, 2014
On to the next one.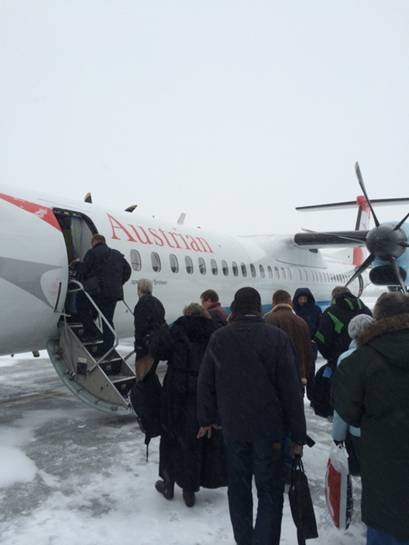 Contrary to getting to Ukraine, landing in Munich, Germany was an easy one. So easy, I have Hell waiting for me.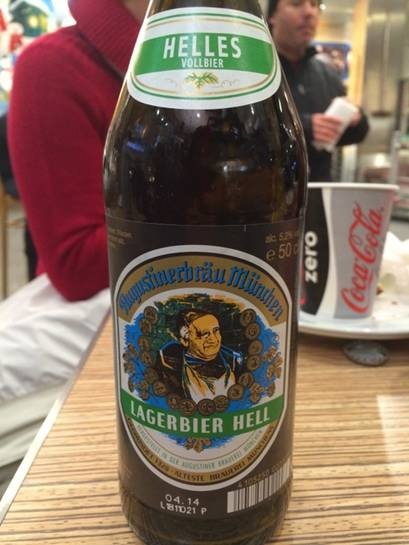 One of the best parts of coming to Europe is getting around via the train.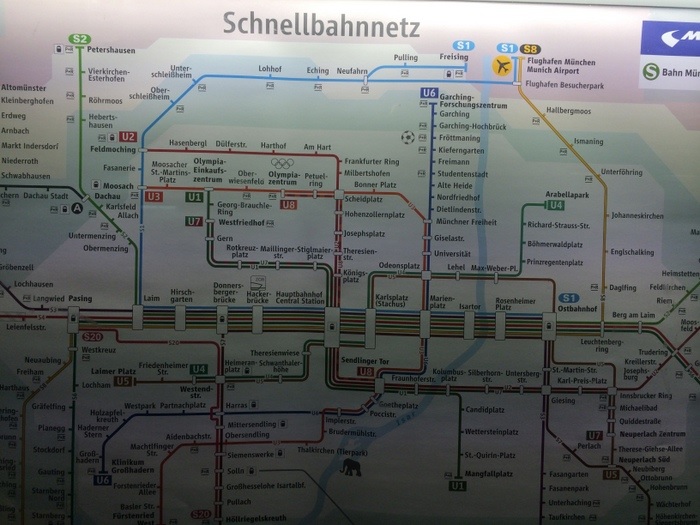 The other part is traveling with our 686 TM General, Pat McCarthy.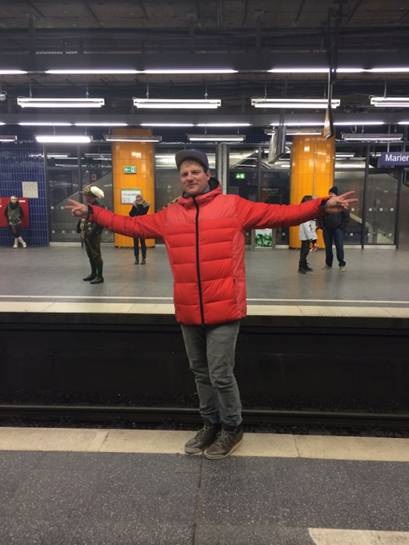 Seattle Seahawk Pride.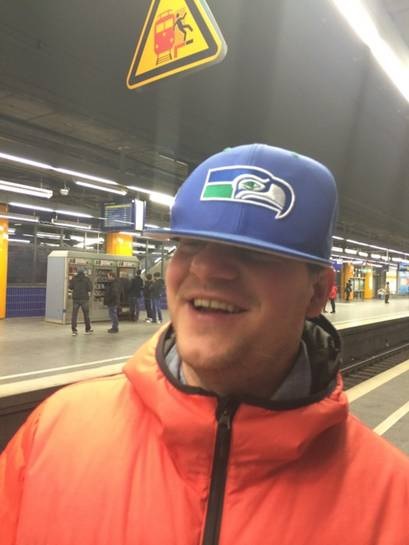 The ISPO tradeshow in Munich is by far the most energetic live show there is. Check the 686 booth with all our European counterparts.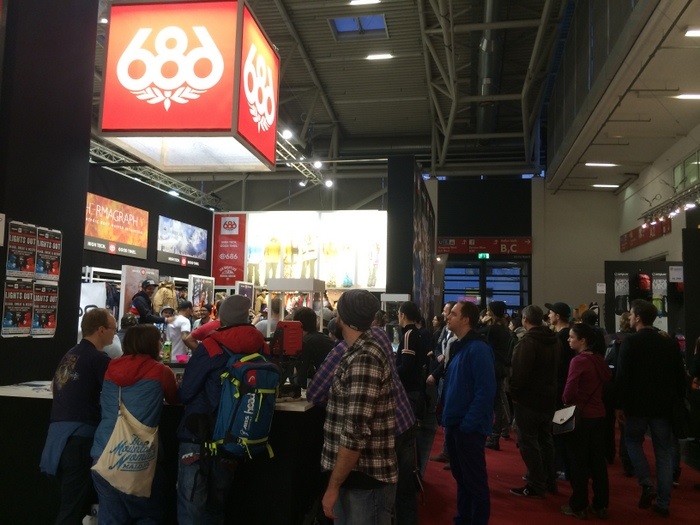 We also hosted our annual Lights Out Charity Boxing event (stay tuned for a future mash).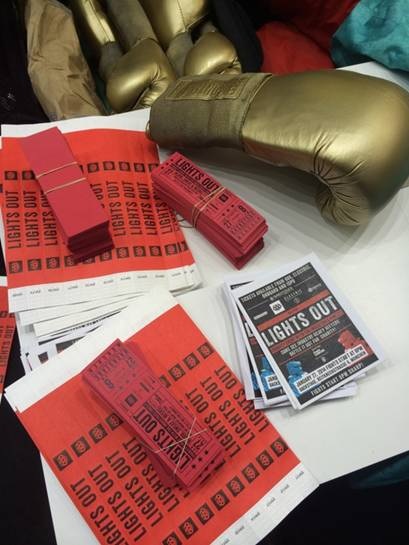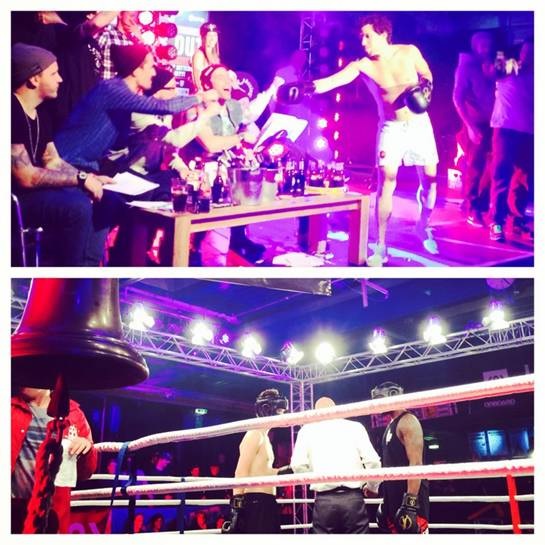 With special guest appearances from Mammoth Lakes, The one and only Steve Klassen.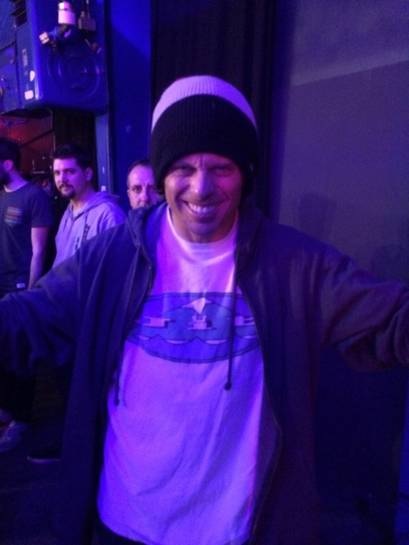 21 years ago, Steve and his legendary Wave Rave shop in Mammoth was my first retailer I sold 686 to. Isn't it fitting that Steve wore my first T shirt tonight?!
The 686 x Electric trouble gang.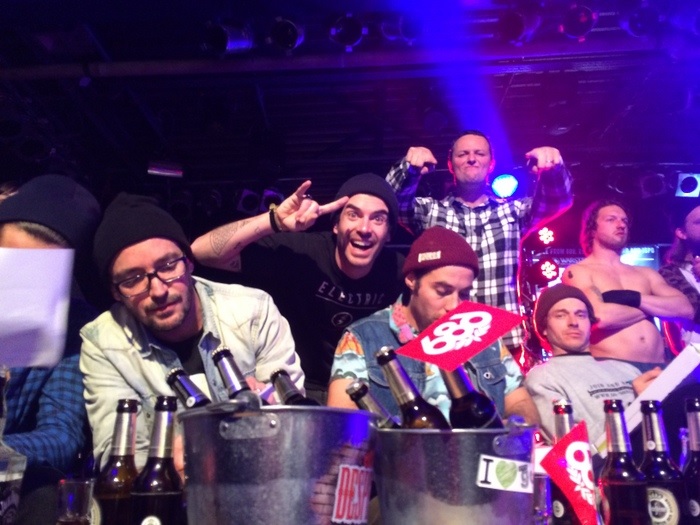 Opposition
February 11, 2014
Guess where I just landed?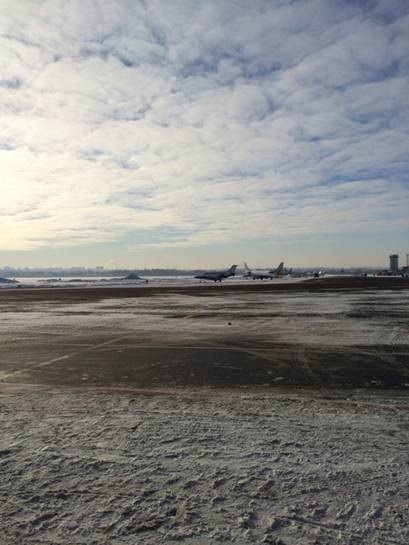 Maybe this may give you a hint.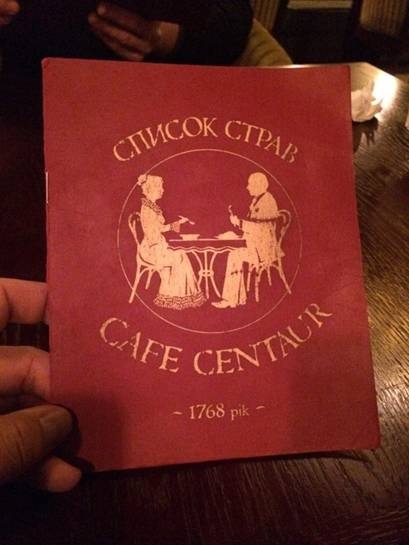 Local food.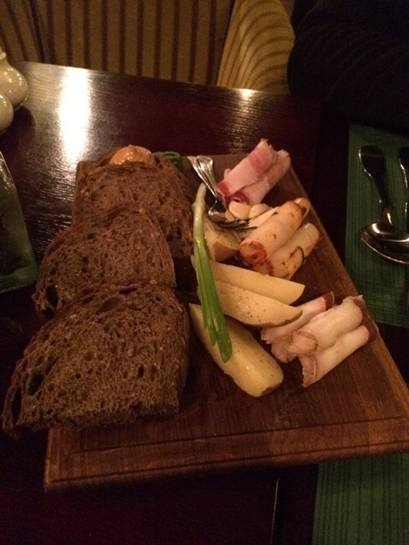 It's very COLD outside.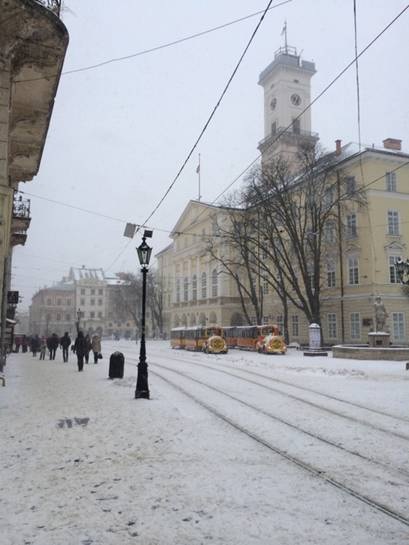 Inside out.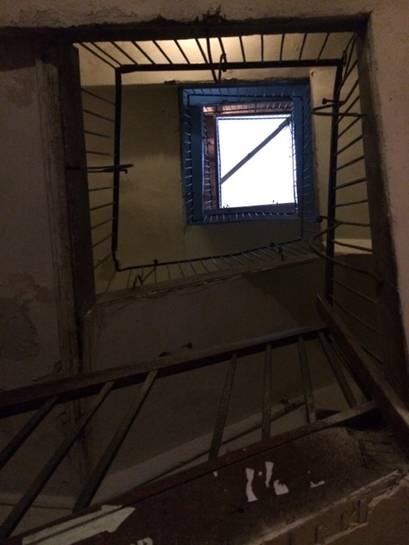 Have any idea?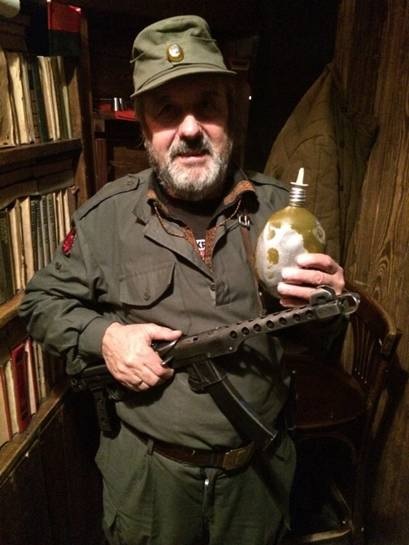 I'm in Lviv, Ukraine. Yes, Ukraine. It's been a total of 50 hours since I last left LAX that I've finally arrived in Lviv. It only took me 6 hours to fly from LAX to Miami, another 12 hours to Madrid, Spain but I was delayed over 24 hours in Madrid due to plane malfunctions. After a long delay, I finally arrived in Kiev, Ukraine from Madrid, but missed my flight to Lviv. Another long delay, crappy food, lost luggage and uber cold weather, I'm at my final destination. During the months of January and February, I'm jammed with travel and preparation for our Fall/Winter selling season. I kinda spaced and failed to check out that Ukraine is in political crisis and the brink of war. This is going to be one interesting 686 Retail Shop Tour...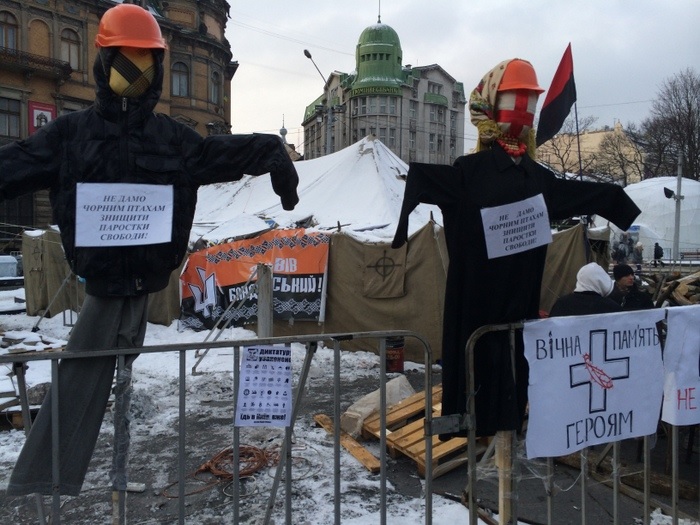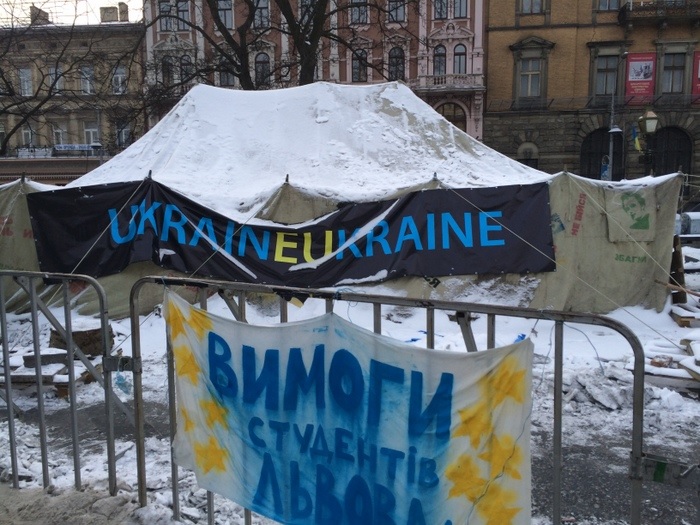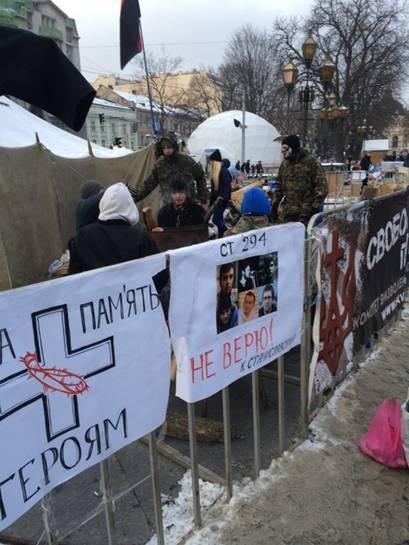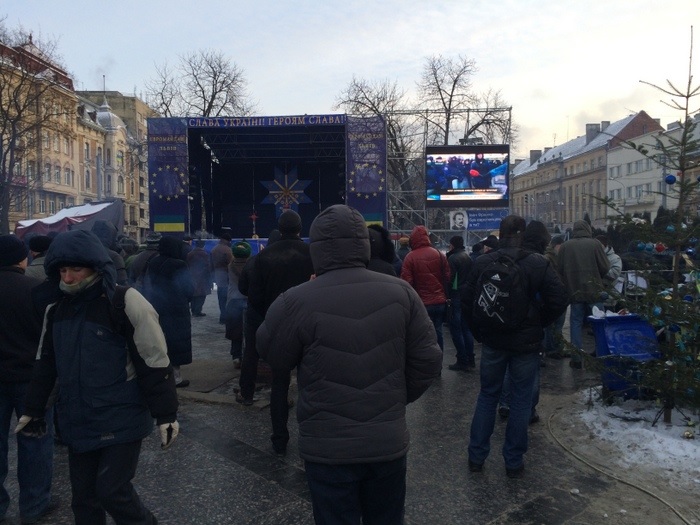 This is city hall.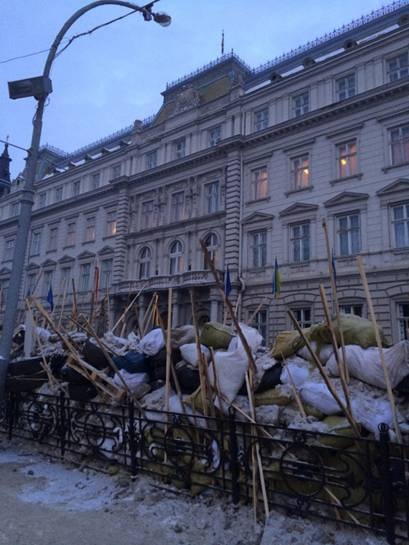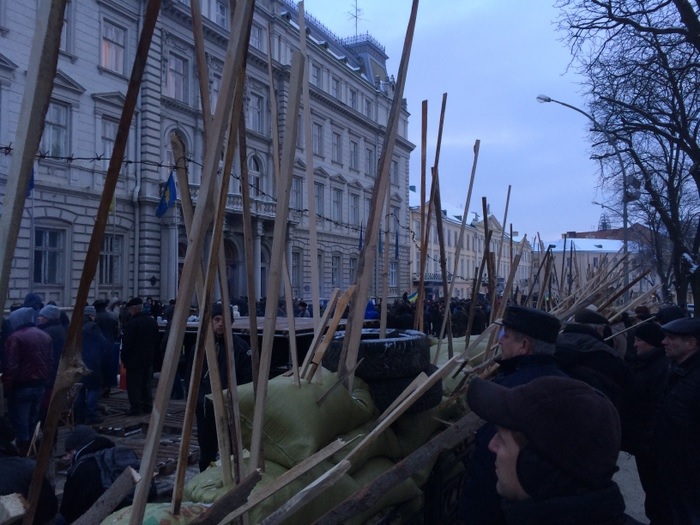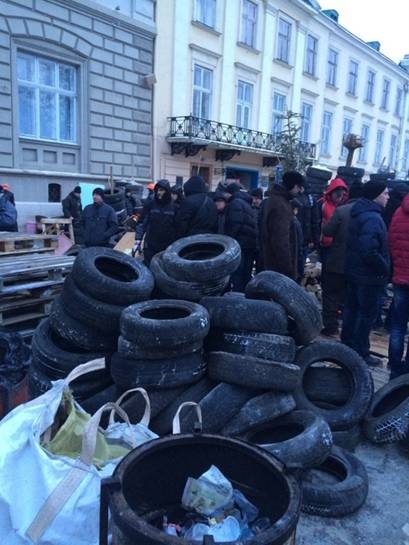 One of the first casualties from the protests.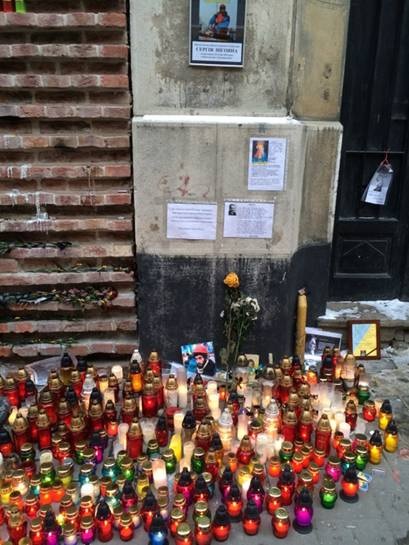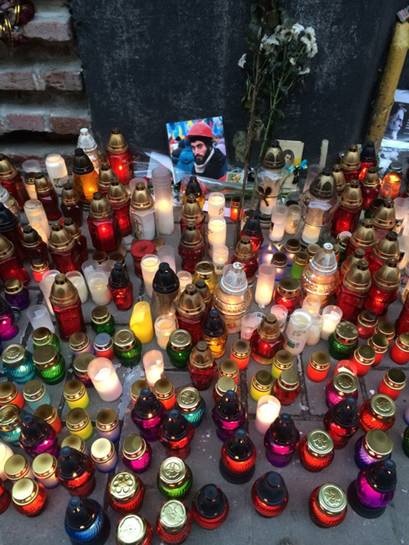 We have our yearly tradeshow in Munich, Germany and I try to visit a few of our loyal distributors in Europe prior to the show. I think my ride has arrived.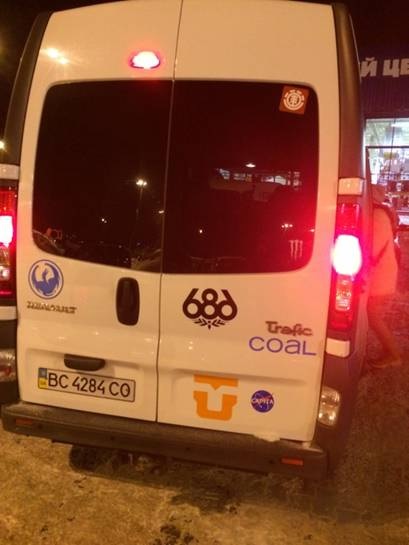 Homebase for 686 in Ukraine-Boomerang is our distributor and has their own retail locations.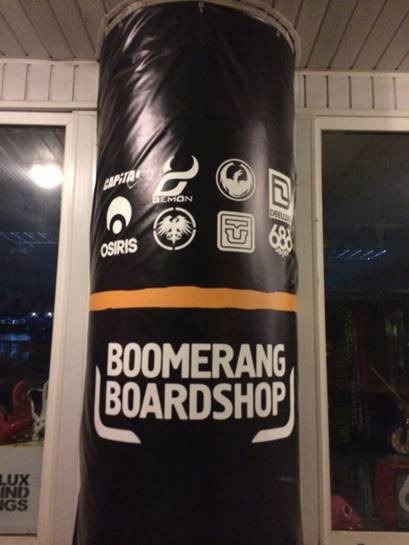 The goods.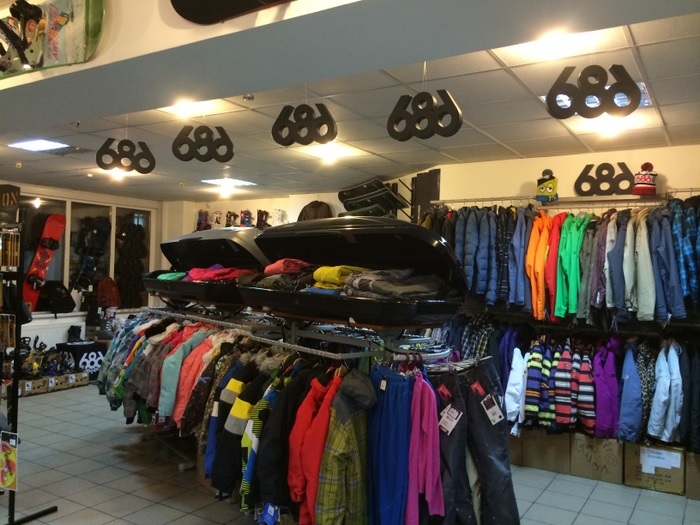 The Ukrainian posse.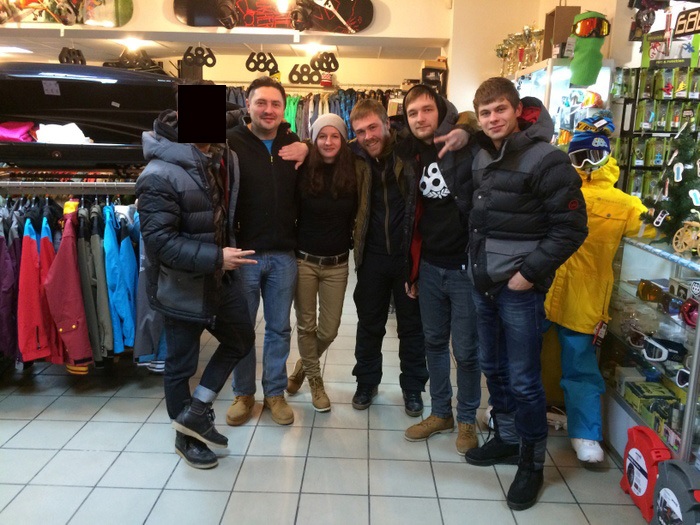 Opening Ceremonies
February 10, 2014
About 6 months ago, I received a call from the New Balance's global product manager. (NB has a long standing relationship with the National Team of Ireland and for the past 6 years, we've been doing special projects for New Balance, including NB686, New Balance Numeric, etc) The Winter Olympics were coming up and they wanted 686 to collaborate on team outfits. In the past, we considered to be a part of the Olympics but decided it wasn't for us. Back then, the timing didn't match up. I spoke to our crew to see what they thought-After a quick discussion; we decided to be a part of it. The schedule was very tight and our product teams went through a multitude of "approvals." In the end, it worked out but we learned a lot about the political process of working with NB and the Olympics Council…
The Irish National team jacket features Irish national colors streaked across 686 exclusive infiDRY® 15 waterproof and breathable fabric, ensuring the Irish National Team stays dry and warm during the opening ceremonies. The jackets also feature a commemorative inner label featuring the inspirational saying "Ire Abu," translating as, "To Ireland with victory!"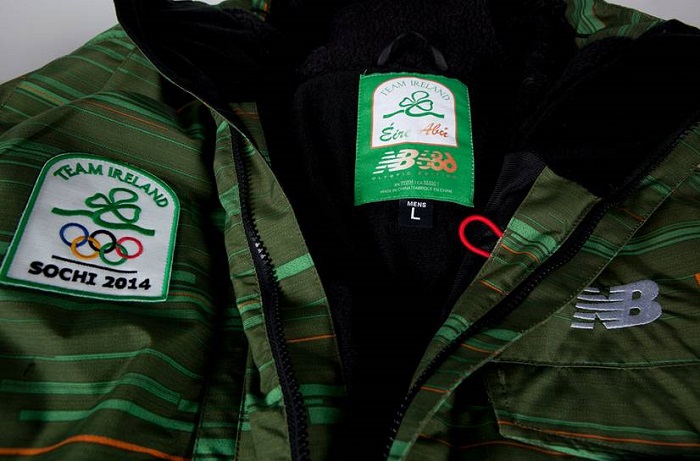 TEAM IRELAND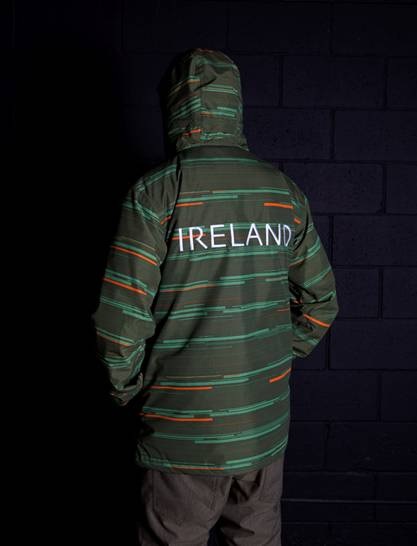 Flying the flag during the Opening Ceremonies of the XXII Olympic Winter Games.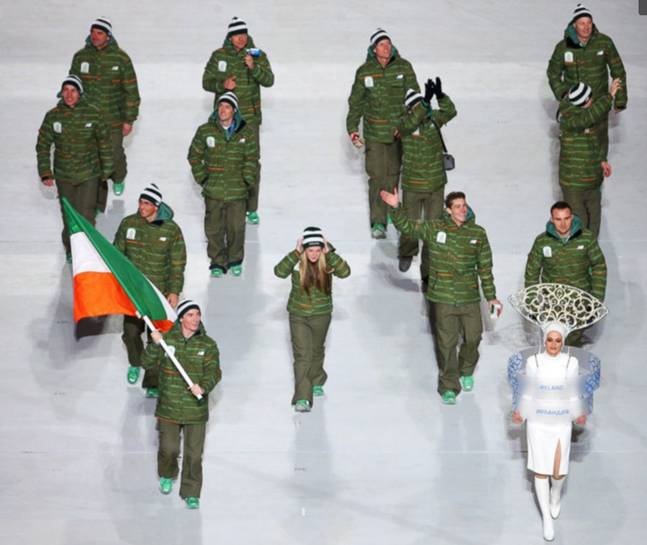 View Previous Post & Comments:
January 2014
December 2013
November 2013
October 2013
September 2013
August 2013
July 2013
June 2013
May 2013
April 2013
March 2013
February 2013
January 2013
December 2012
November 2012

---