BACK TO NEWS
Mike's Mash | March 2014


Michael Akira West is the Owner and Creative Director of 686 Technical Apparel, MATIX Clothing and New Balance Numeric. The following are some of his experiences across the globe. *Add Comments at Bottom of Page!
#Home
March 28, 2014
The smell, sunlight and the breeze from the ocean... I know I'm in a good place. It feels good to be back #HOME. Enjoy the weekend and enjoy being Home.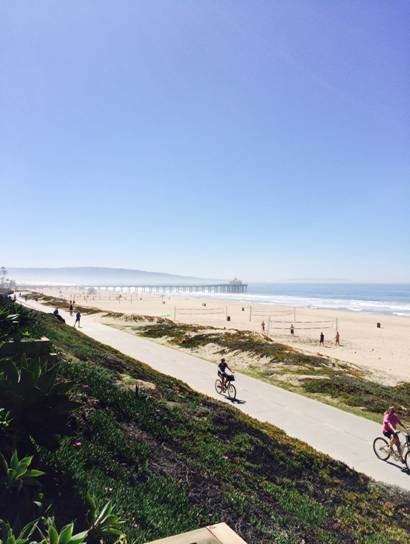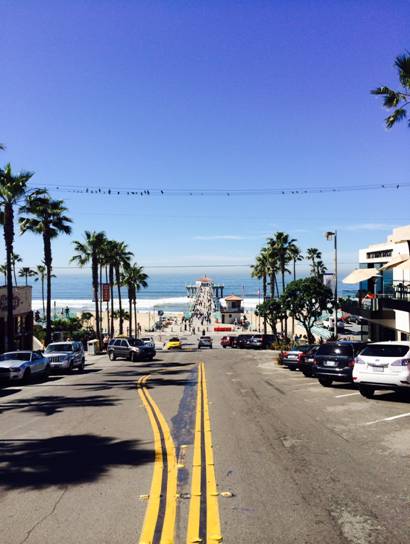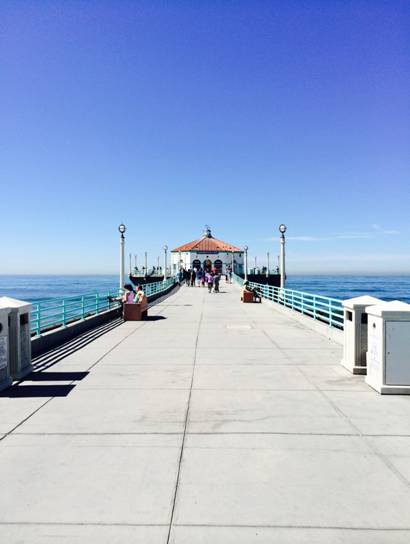 Somewhere
March 26, 2014
"Somewhere, something incredible is waiting to be known." Carl Sagan

"Lost, yesterday, somewhere between sunrise and sunset, two golden hours, each set with sixty diamond minutes. No reward is offered for they are gone forever." Horace Mann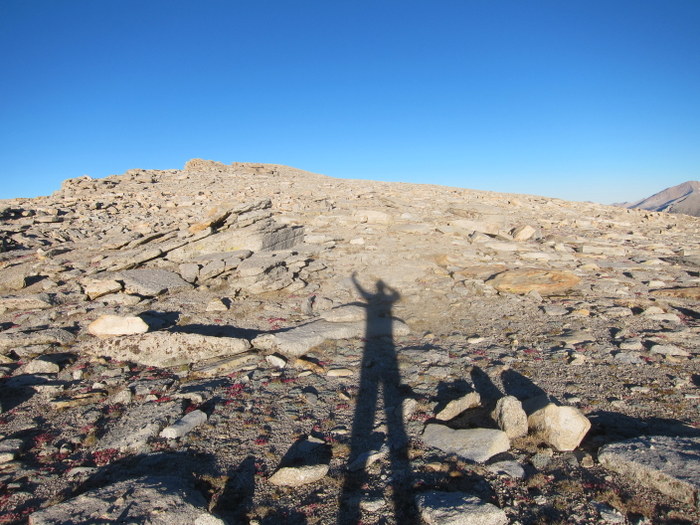 Re-Imagine
March 24, 2014
Over the weekend, I was cleaning out some of my files and ran across some cool archival stuff for 686. Back in 2006, I was prepping 686 mood boards for the 08/09 Winter Collection (we start to conceptualize about 2 years before it actually hits the shops). At the time, I was into repurposing products into a new format which eventually would become part of the new collection. I've been a LEGO® fan since a kid, so I wanted to bring this idea of small parts into one larger part. I ran across a LEGO® builder named Nathan Sawaya who was in New York. I contacted him, we rapped out about the idea and the rest was history. Check the intro to the catalog we made 7 years ago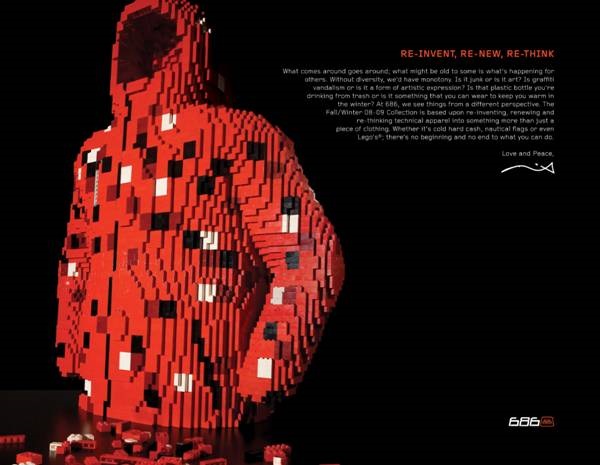 Now check the digital-camo Lego® jacket we made from the inspiration (btw, it sold out once it was released)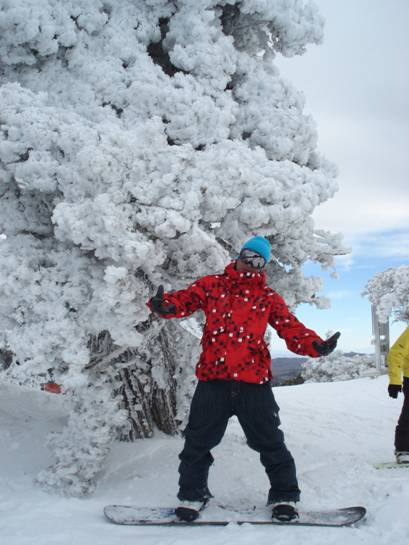 The "process" of telling a story from the front to back is what keeps me excited after all these years. In addition the brick artist I worked with back in 2006 has exploded in all the best ways. Nathan's latest show "The Art of the Brick" is touring across North America, Asia and Australia.

Let it Shine
March 20, 2014
In another life, I was an architect (or at least a wannabe architect). I have a deep fascination with the use of various materials that typically do not belong in that particular environment. Swiss firm, Savioz Architects were brought on create a hut for climbers in an area close to 10,000ft above sea level in the Alps (photos by Thomas Jantscher).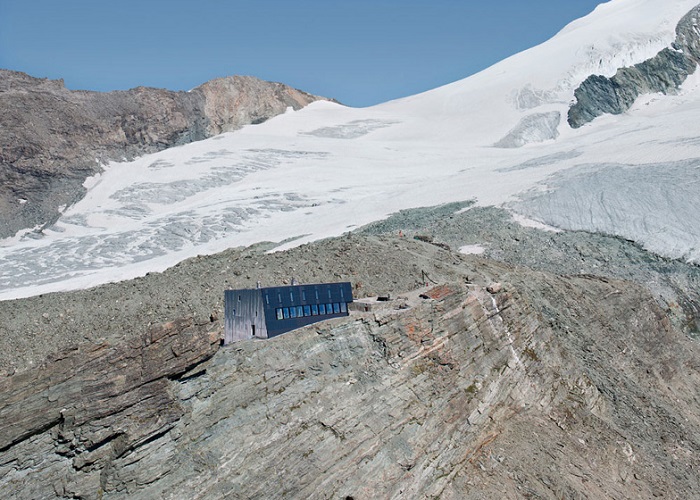 A shiny wonderland.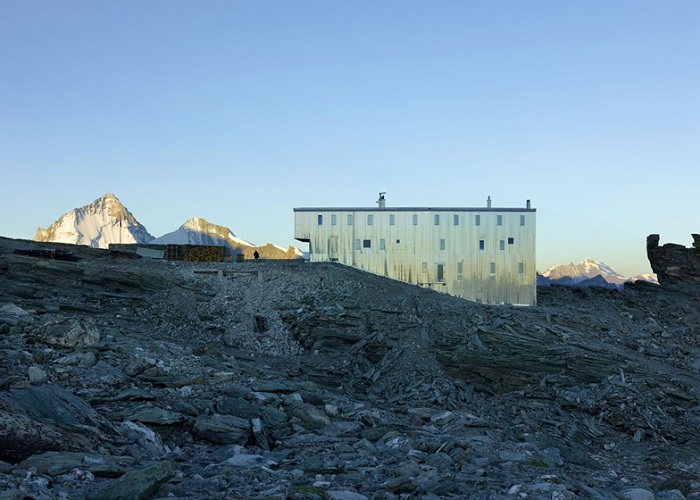 Geometry meets nature.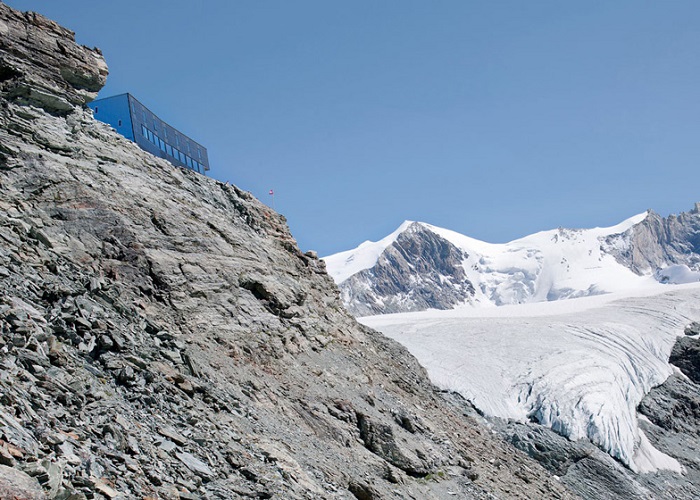 Inside looking out.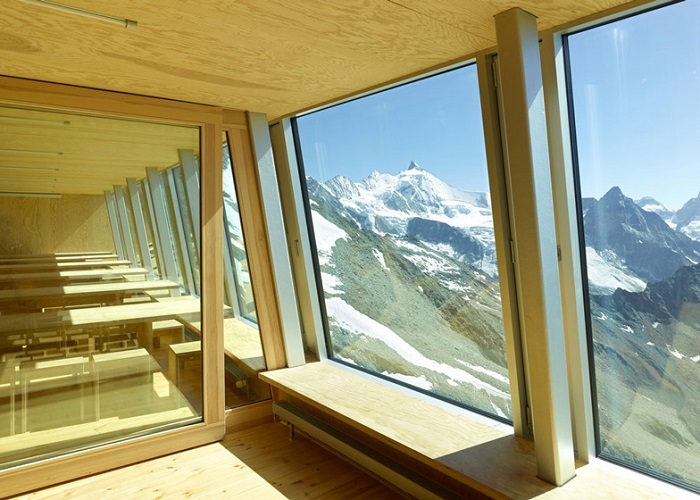 I need to start climbing in the Swiss Alps.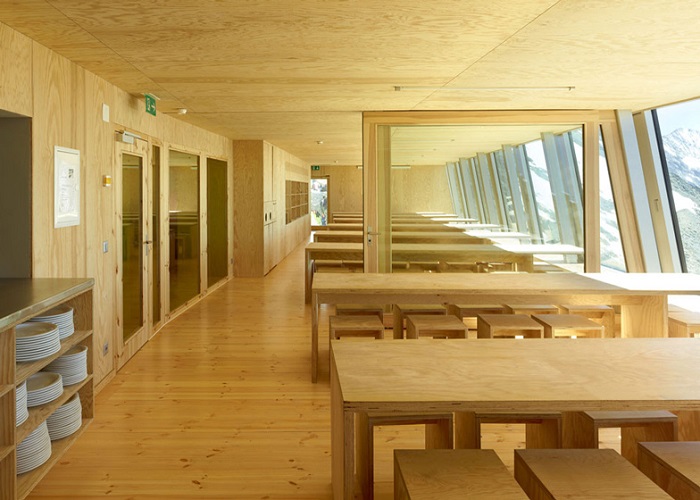 F or Die
March 19, 2014
Yes, I know you've seen it already, but Funny or Die's recent posting with Zach Galifianakis and President Obama on "Between Two Ferns" have gathered over 16 million views as of this past weekend. All this for a plug? Running a small business is difficult enough and well Obamacare is another story… Oh well, at least it was kinda funny.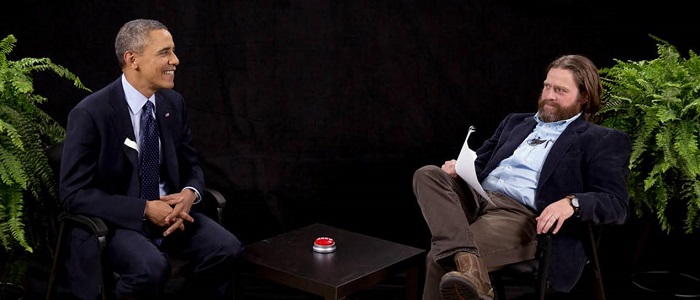 Maestro Knows
March 18, 2014
I tend to eat on the go quite a bit. My mom tells me it's not a good thing and I need to stop and take time to savor the things that go into my body. I think she's right. Lunch time Tuesday's are fun but even better when Levi Maestro drops by the Westlife neighborhood. According to Levi's site, "Maestro Knows is an online show based around Levi Maestro's day to day life. Taking place all around the world Maestro shows you his friends and experiences through his eyes. Still living in sunny Los Angeles, CA and still learning, working, & creating. Maestro has directed and produced content as well as consulted for corporate brands and music artists, building relationships one day at a time. "You gotta work hard and do for yourself, cause nobody else is gonna do what you want for you."
I took Levi to our local Italian joint around the corner for some homemade gelato.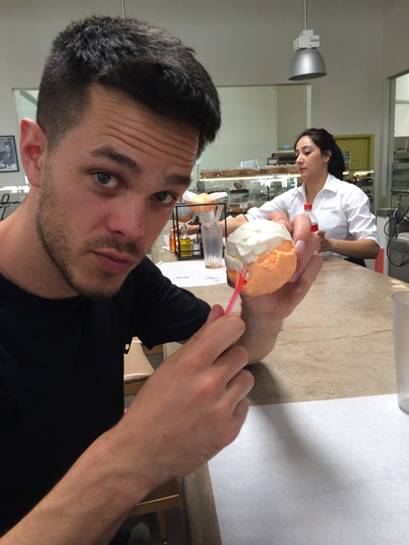 I got mine. Pistachio and Mandorla.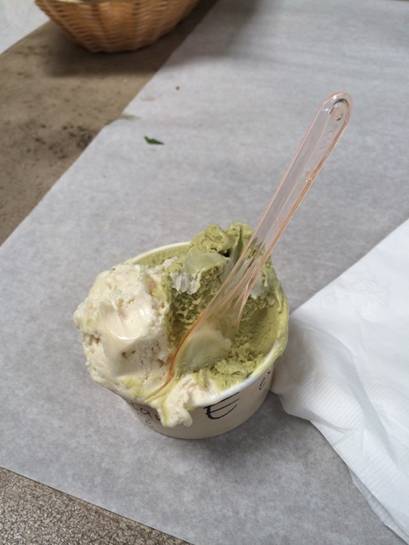 Can't forget the Mushroom pizza with arugula on top.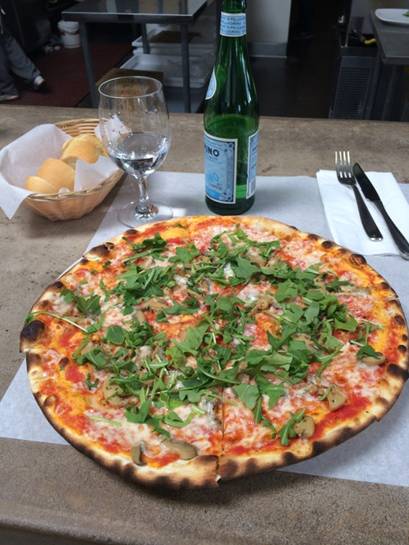 AOKIFY
March 17, 2014
I first met Steve Aoki back in the "Las Palmas" days when the city of Hollywood was just cleaning up. Today, he's one of the most wanted EDM DJ's on the globe. In addition, Aoki's Dim Mak Records has brought the world other great talent like Bloc Party, MSTRKRFT and the Bloody Beetroots. This past week, Scion's AV studio on Melrose debuted "Mementos" -A showcase of his fans art work of Steve himself. I stopped by the studio on my way home. The gallery is open until the end of March. Check it out.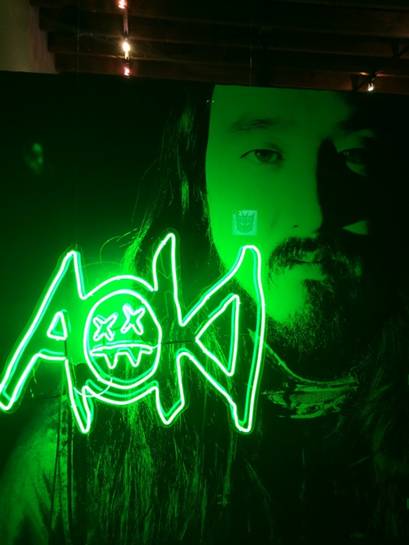 Party people.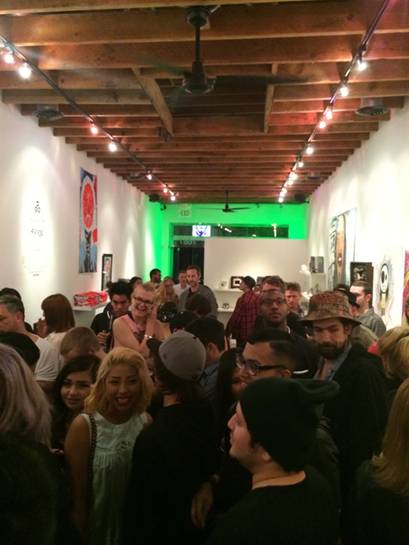 #SCIONAV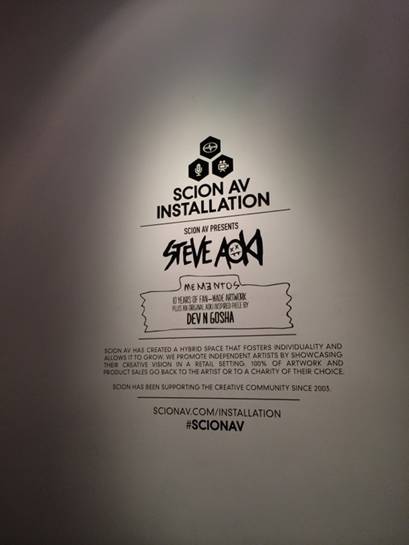 Haaaaaa!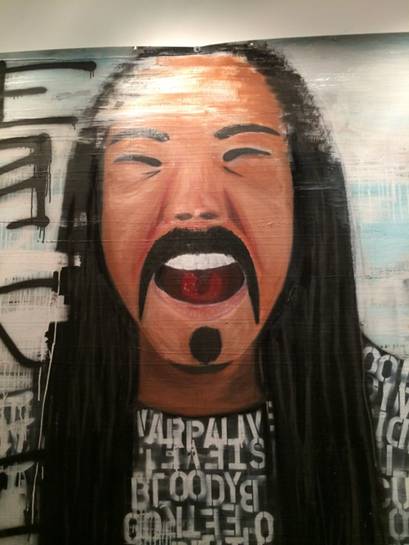 Chillin.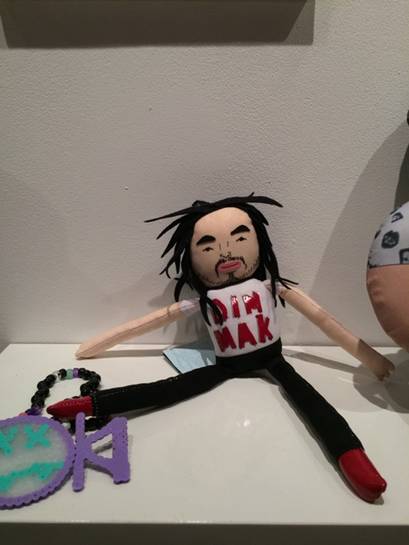 Around the world.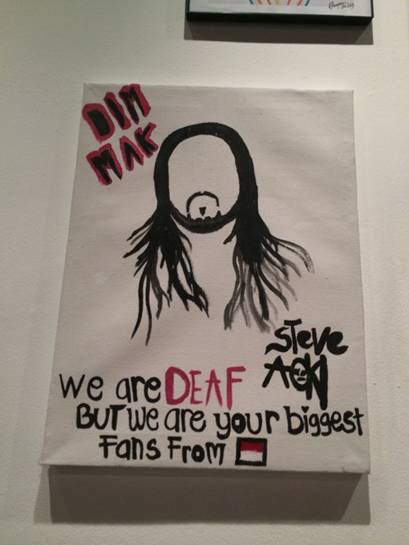 Holy.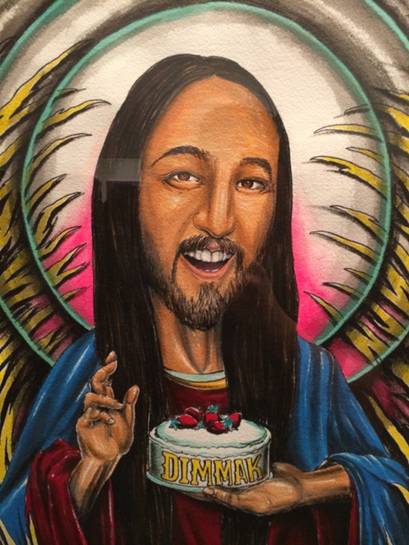 Bronzed.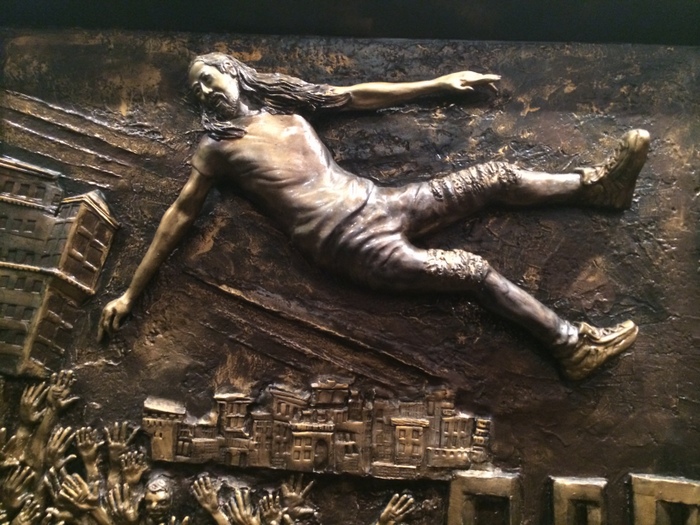 SEOUL
March 14, 2014
I'm at the tail end of my Asia excursion and just touched down in Seoul, Korea. This is probably my 10th time in Seoul but the first time, I've noticed a change in the retail environment. This is the "street" where the majority of snow retailers sell their product in the entire city.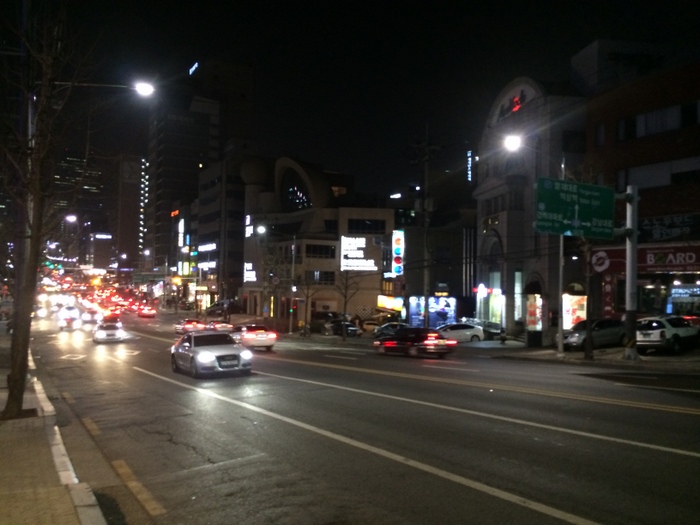 Put simply the Korean retail market is in a slump. The Korean dollar, late winter season, increased cheap domestic competition and change in consumer trends, have put a lot of our specialty retailers out of biz. We've been around for over 20 years and have seen cycles of business come and go. For this market, its their first time seeing the change. As with anything, its an adjustment and the strongest (and smartest) survive. Here are some of our 686 loyalists.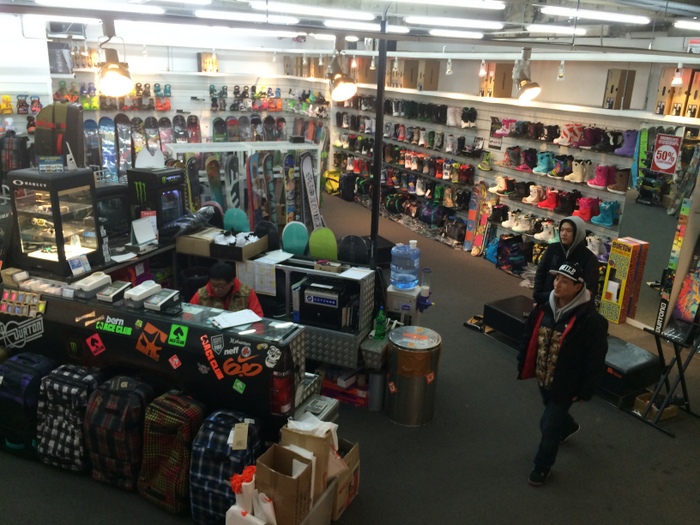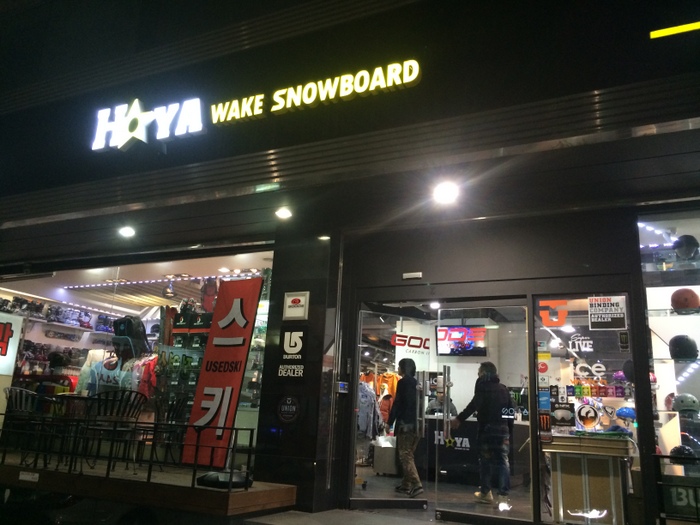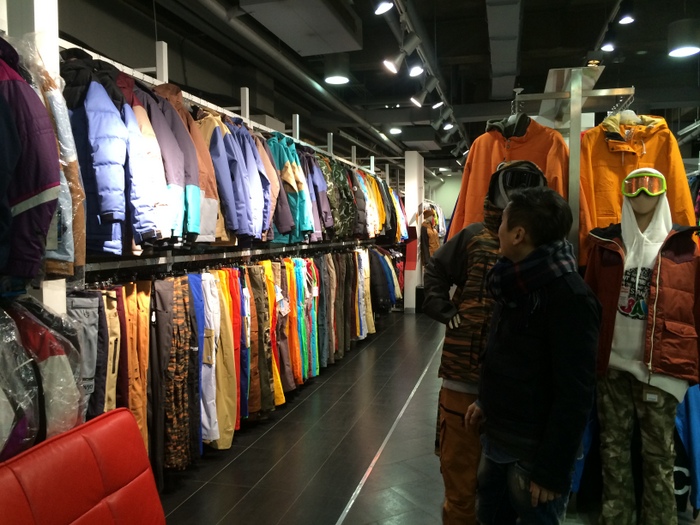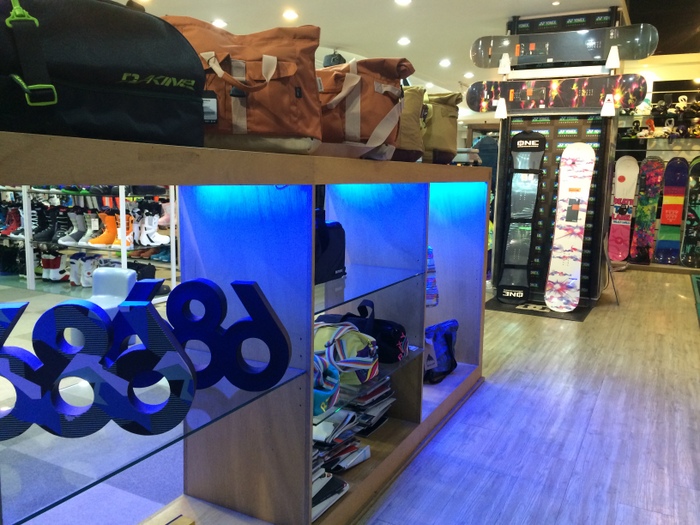 Slim fits, longer cuts and colors galore is what's working here.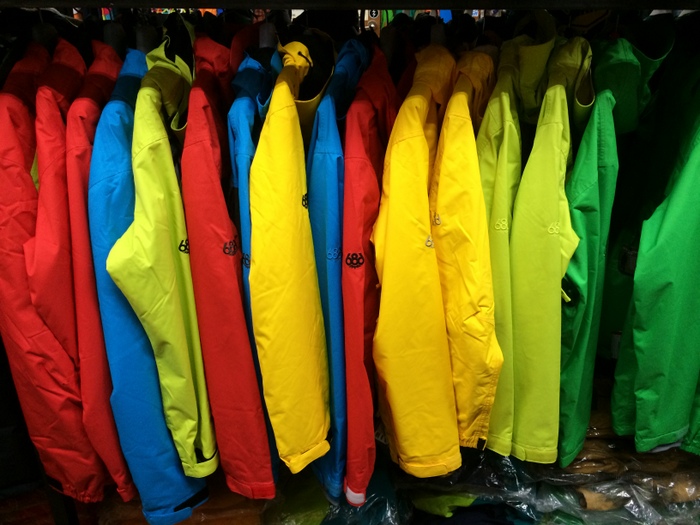 Our long standing distributor is the grand master of all things snow and street here in Korea. Big ups for the 12 years of representation.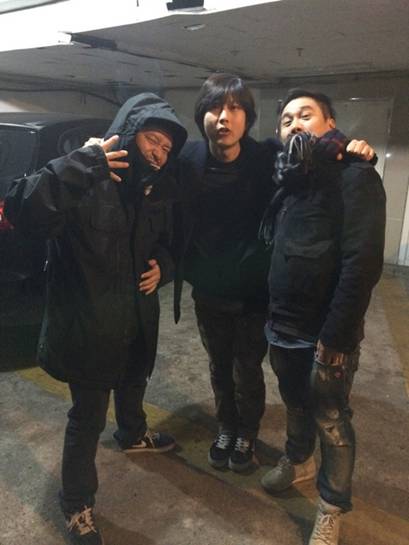 They recently finished updating the HQ. Check the clean lines.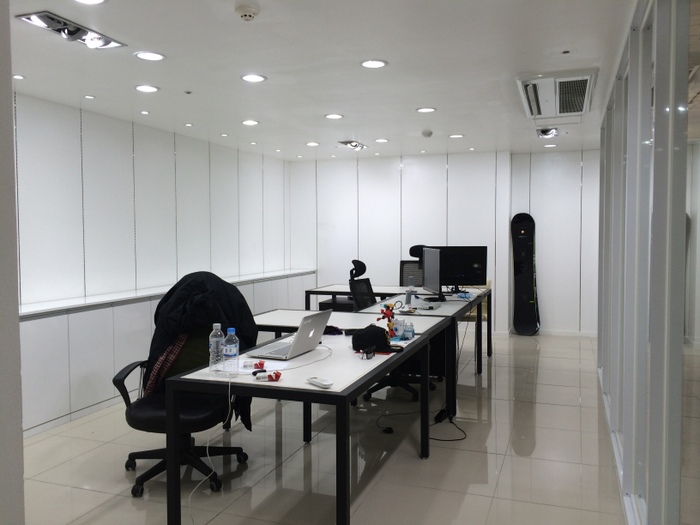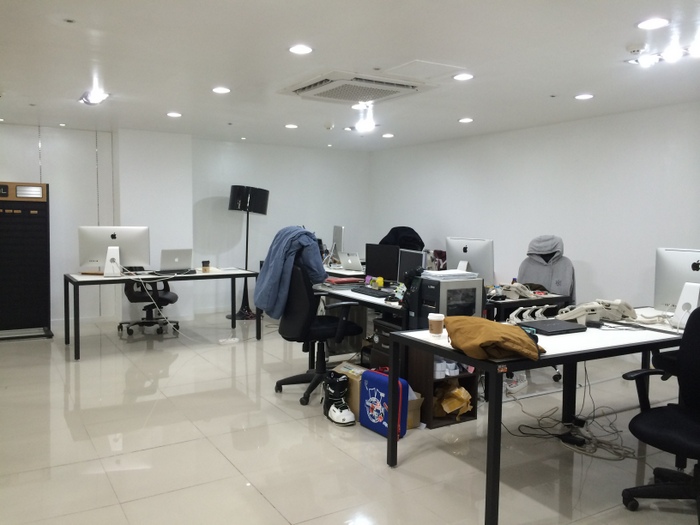 YES!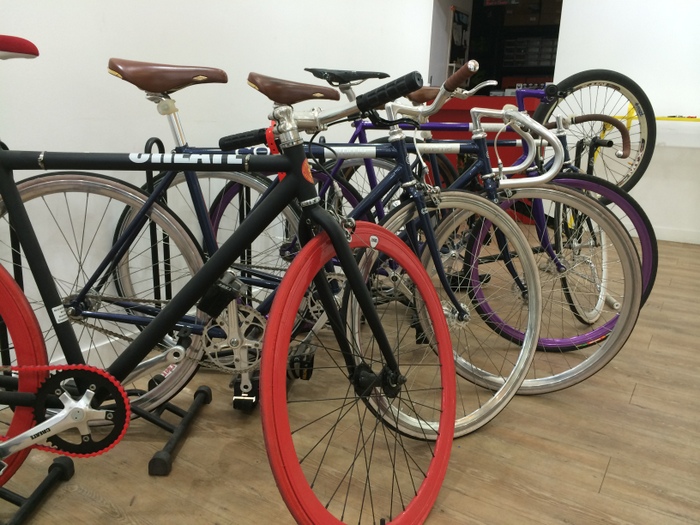 686 stand by our products and so does our Korean crew. The in house warranty center is ready to help.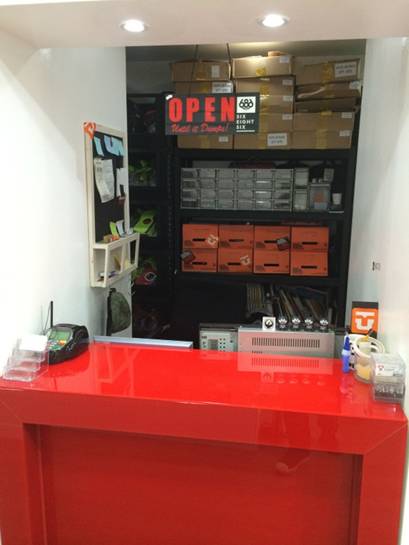 Yes we're OPEN.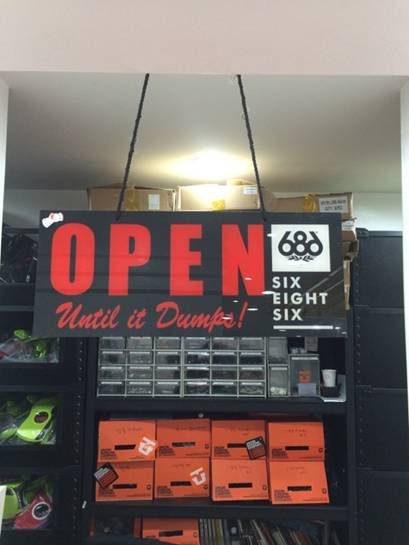 Meeting time.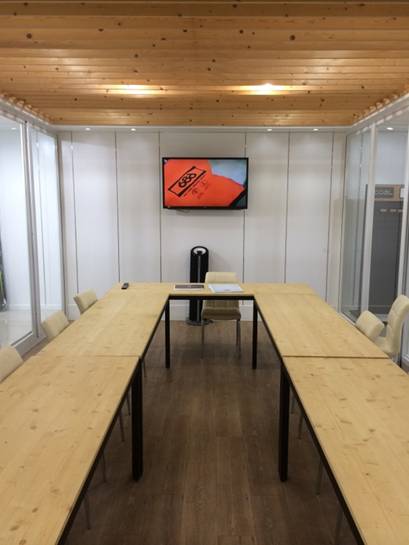 Coming prepared-they have all the info ready to review.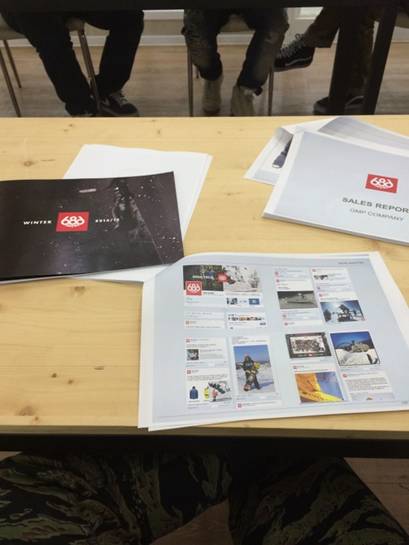 The Asian market has similar tastes and trends but each country still has their own style. Our crew here shows me an example how they restyle one of our looks.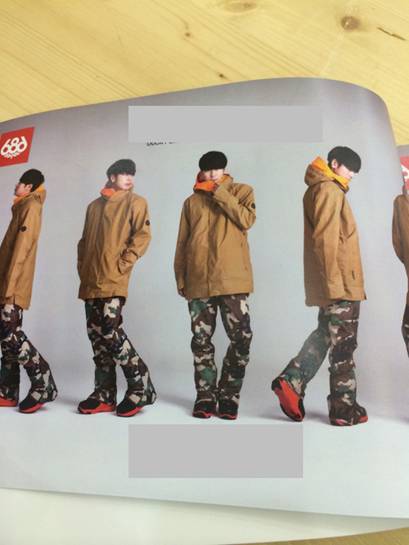 What better to end a business meeting than a business dinner-KBB style!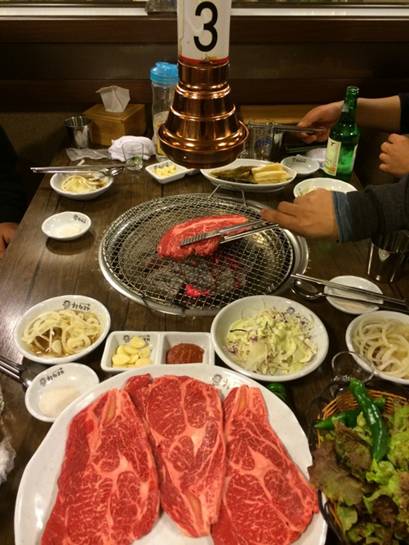 Woody claims that Korean red meat is the best in the world. Considering I don't eat much of it, I might as well have the best.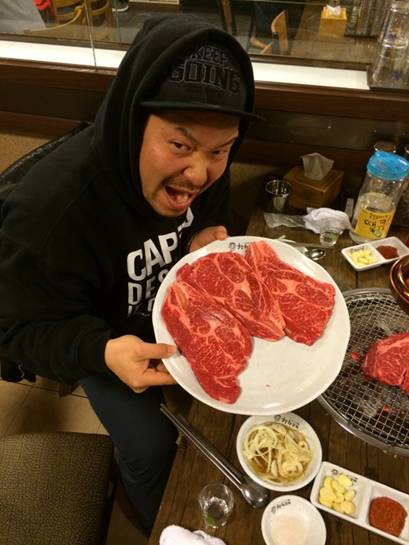 It's all in the coals.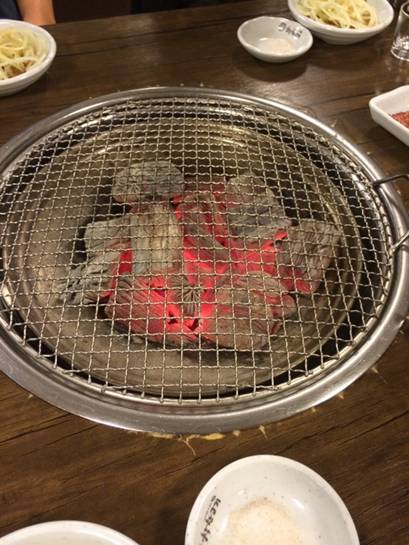 Plus the onions and garlic.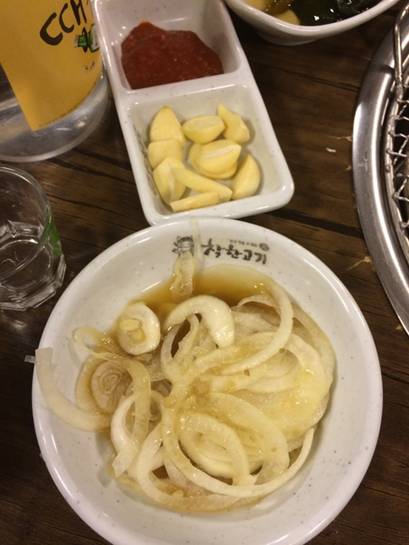 When in Korea...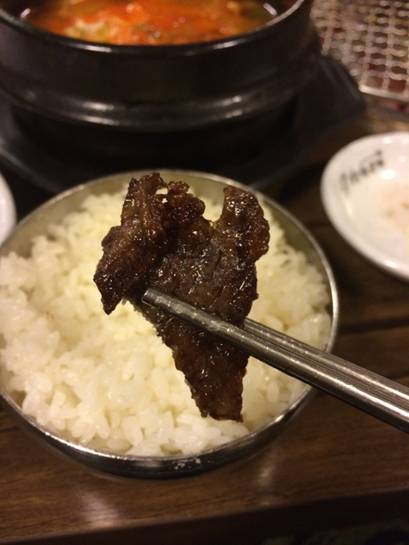 #Sojulife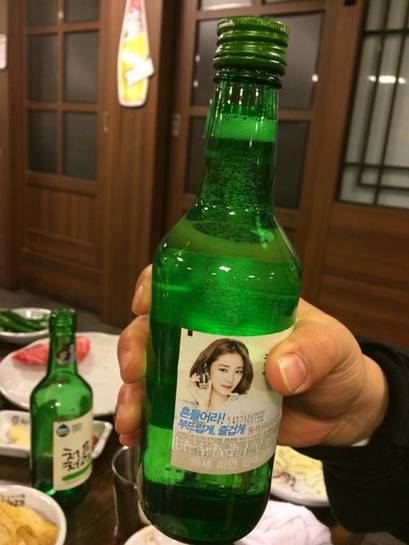 BJNG
March 13, 2014
Beijing, China.

Peking Duck, Down Jackets, Fake Goods, the Birds Nest all here in Beijing China. I'll pass on most of this except.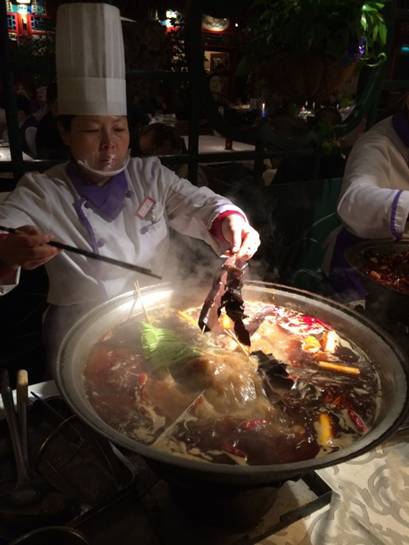 Can I have it a little spicy?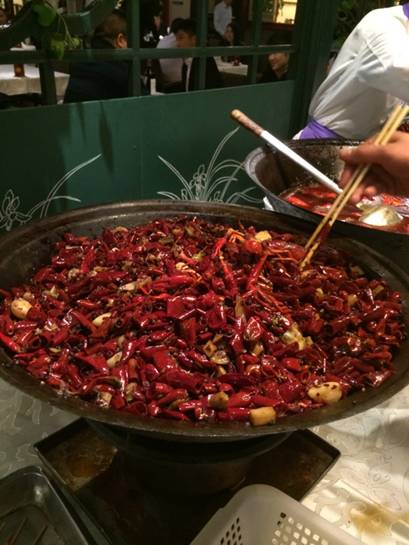 The original Red Bull has a punch (make sure its real).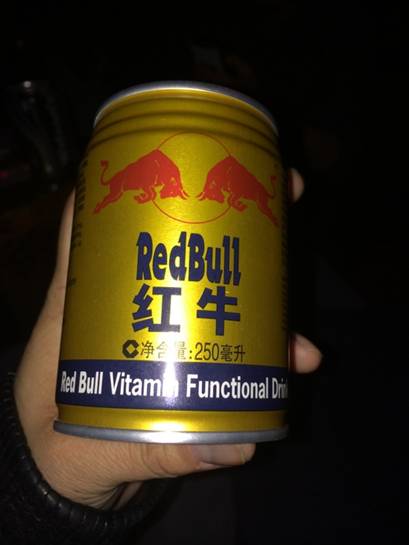 If you drink too much of the bull you start to see Paul Frank turning into your Lucky Friend.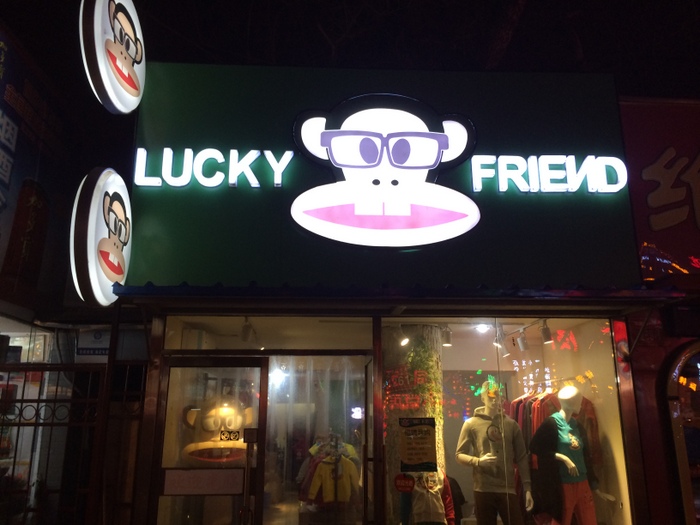 After several years of counterfeits and working with our legal team to attain the legal rights of 686 in China, we are ready to go. I'm here for 36 hours to support the official launch of 686 at ISPO China.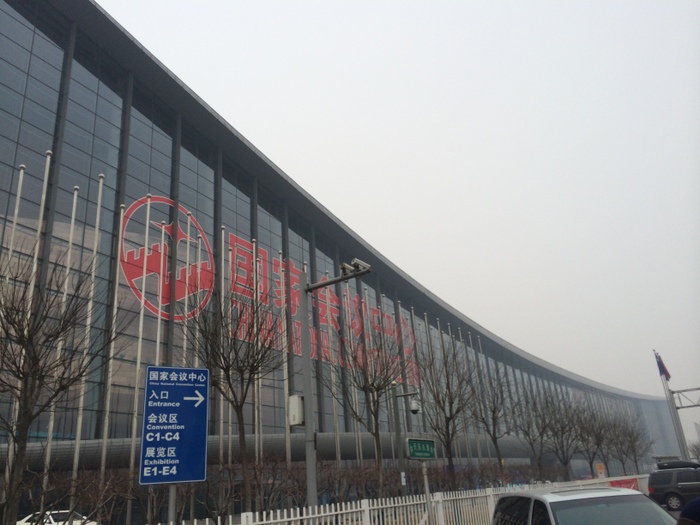 Simon, Nancy and the EMD crew represent us here.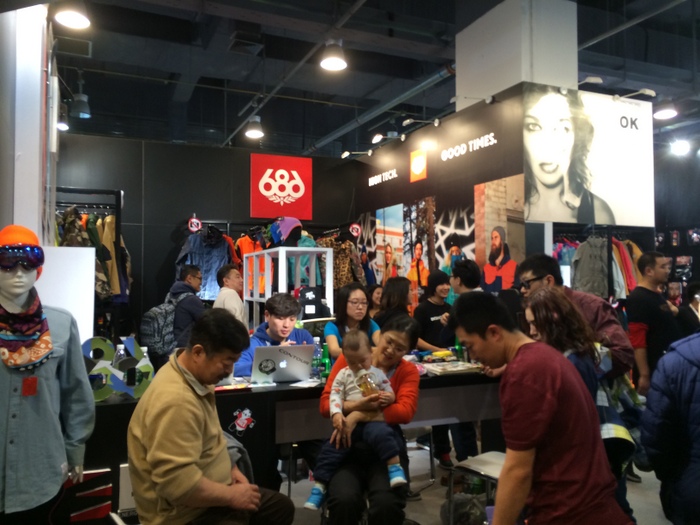 Some sneak peaks.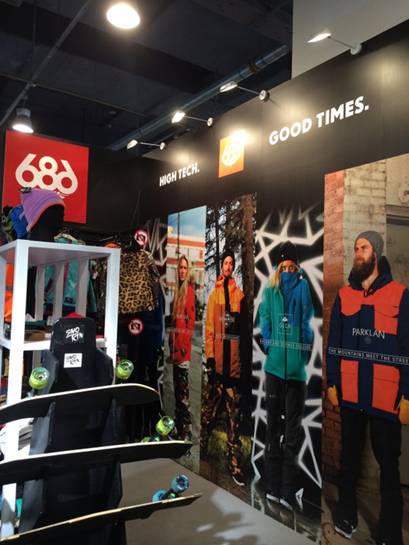 Coming in September, no pictures please.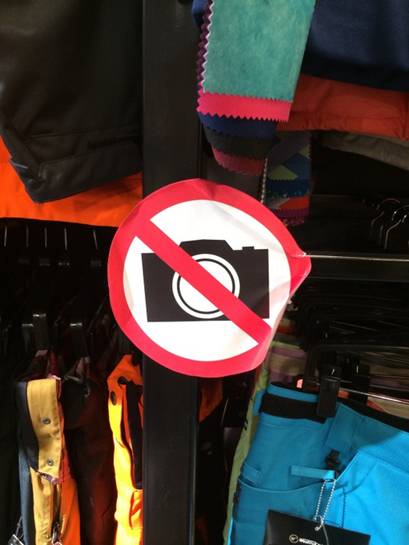 Camo never goes out of style.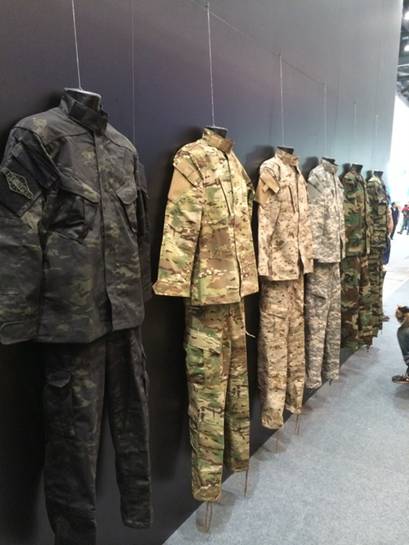 Breathability is more important than Waterproofing.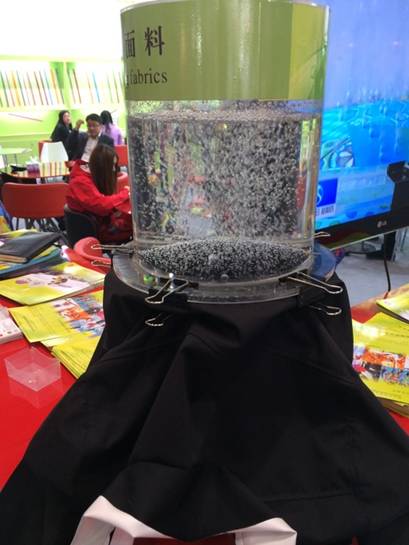 Light as a feather.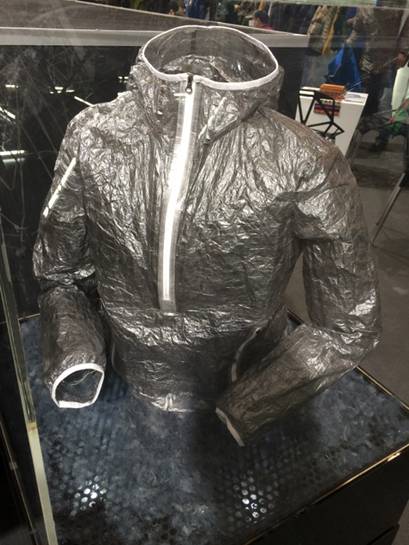 Heavy as a Pig.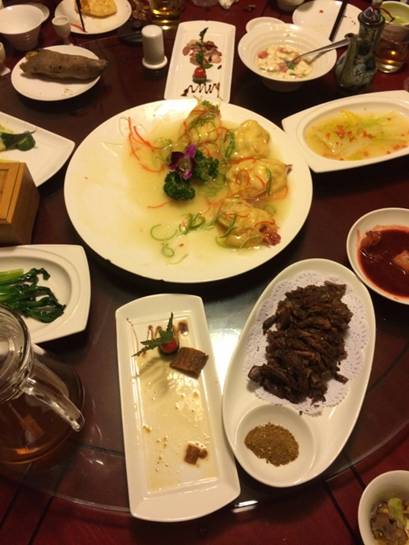 Welcome to the 686 China Family.

TPE
March 12, 2014
Japan is always good to me. So good that I can't leave the country without copping Japanese fashion mags on my way to Taiwan.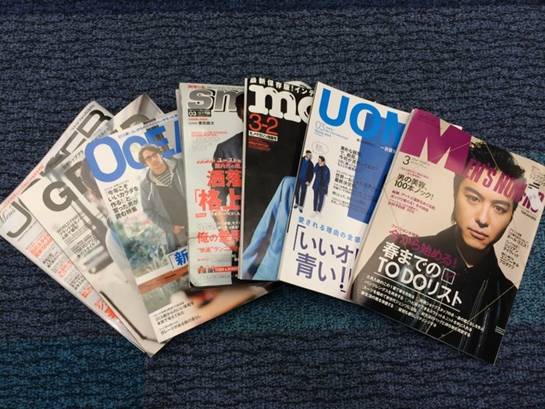 If my time in Tokyo was quick, staying in Taipei was a blink of an eye. Our buying office is located in Taipei where all design and development passes through here before it hits the factories. The few hours I was here consisted of R & D.
Testing Products.
Meet and Greet.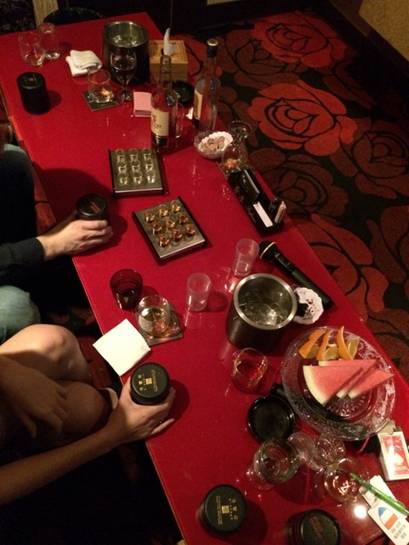 And taking care of business. On to the next one.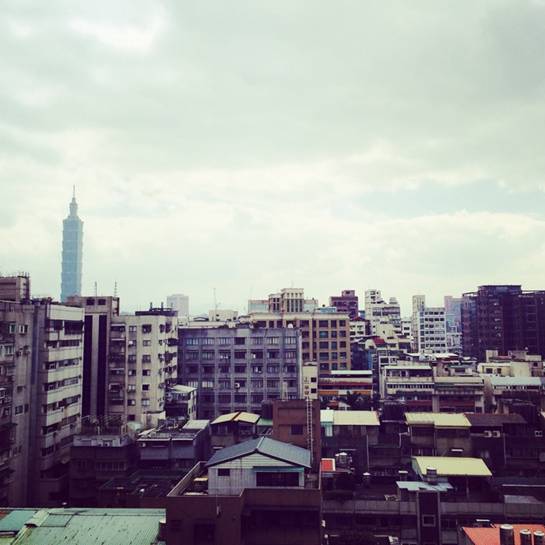 TKYO
March 11, 2014
You know you're somewhere else when this is looking at you. Konichiwa Tokyo.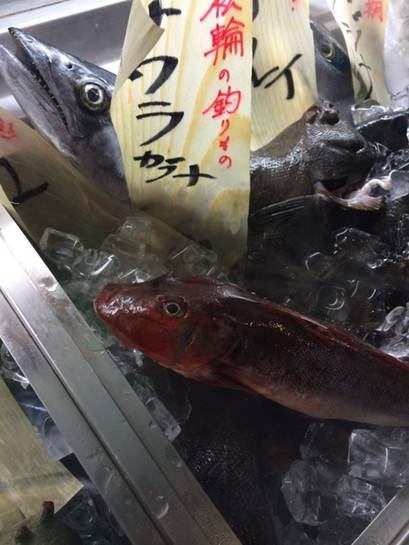 A few minutes later...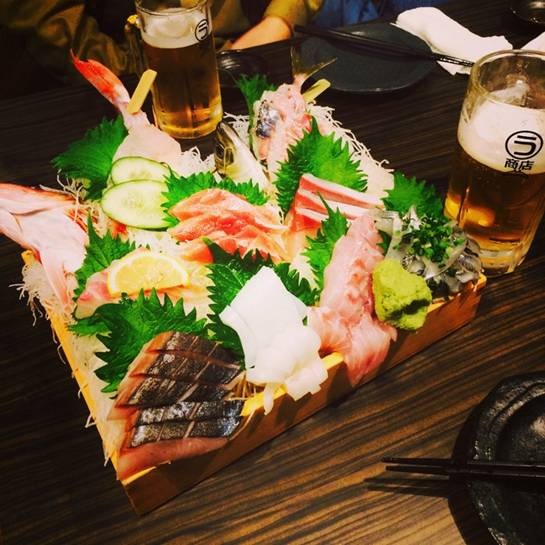 My Japanese compadres tell me that it's good luck to take the eye ball by the horns.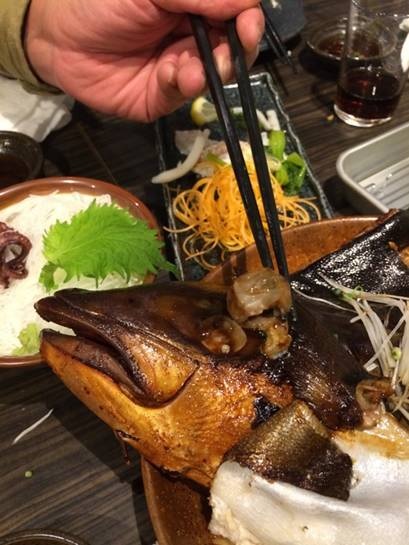 I'm here for a few days to check out the snow show for 686.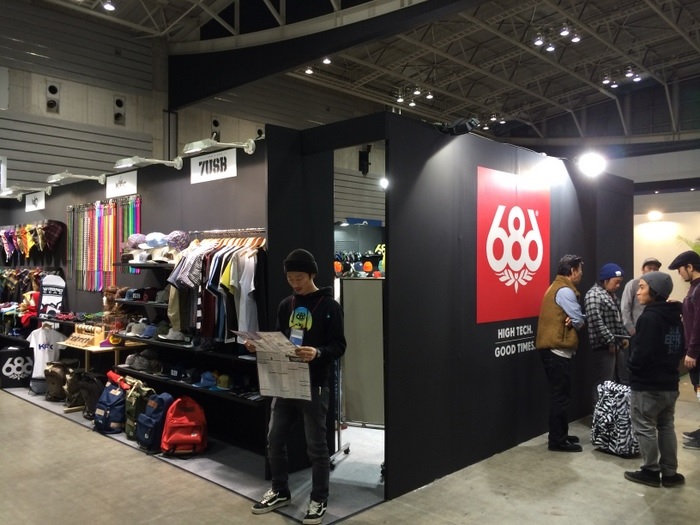 Our Japan crew gets biz done.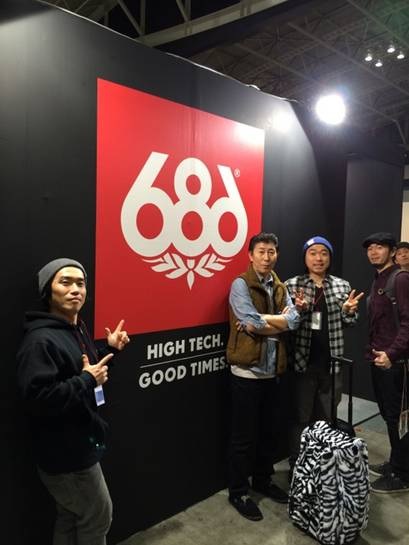 They have it under control enough so I can check what's happening elsewhere. Dropping!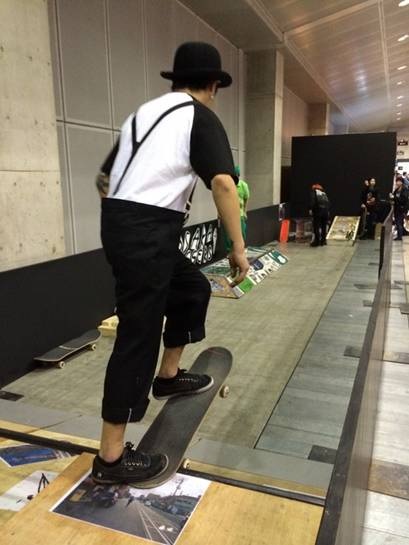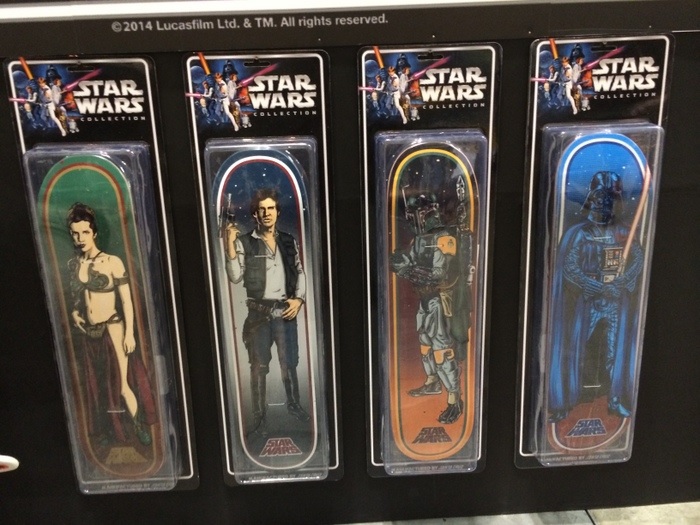 Team Matix Gaijin!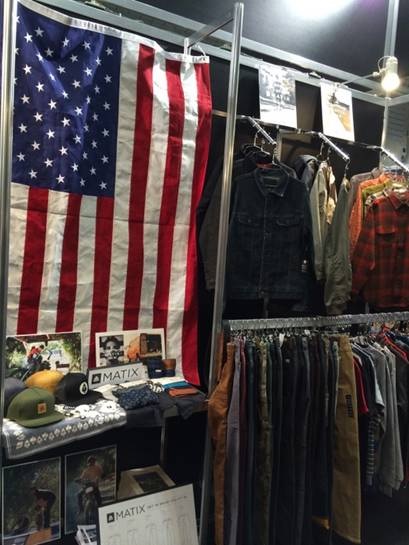 Never say what?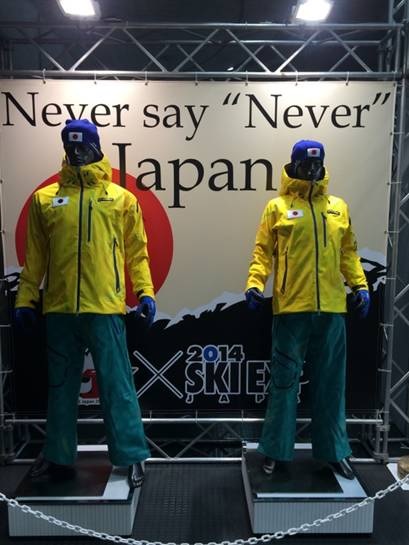 Don't!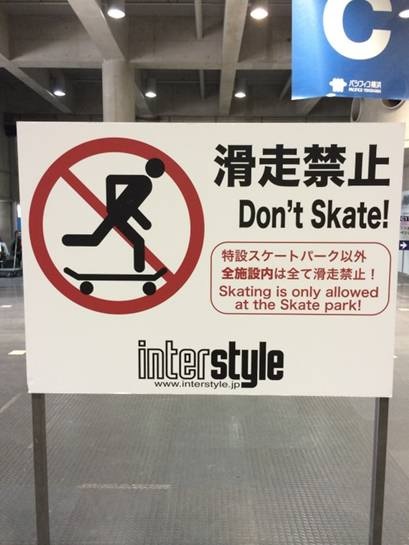 Lovely.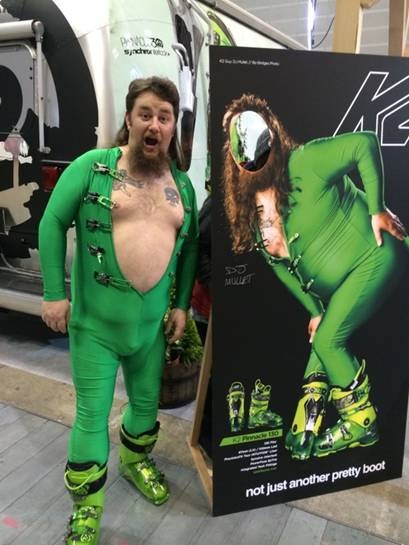 I'm getting mine.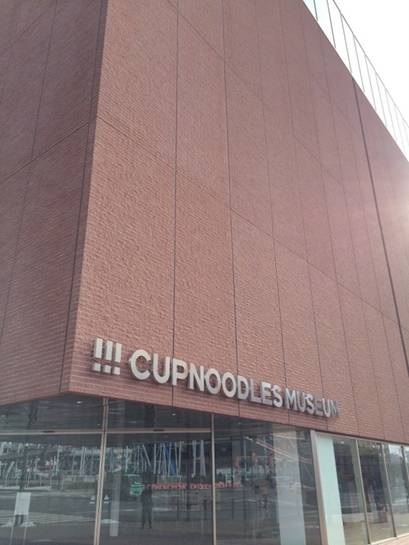 Harajuku madness.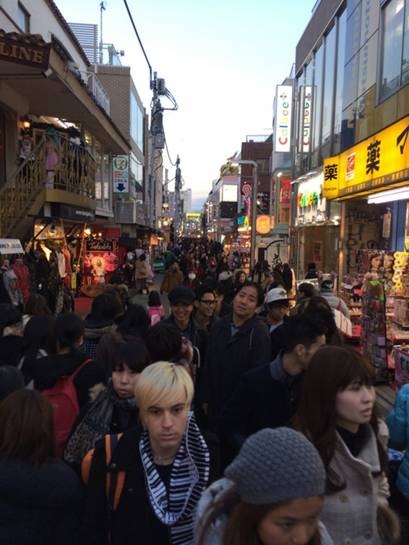 Nothing like Crepes in Santa Monica, Japan.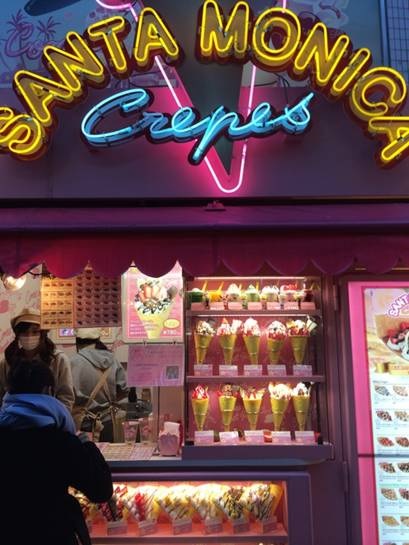 Cheers Taka.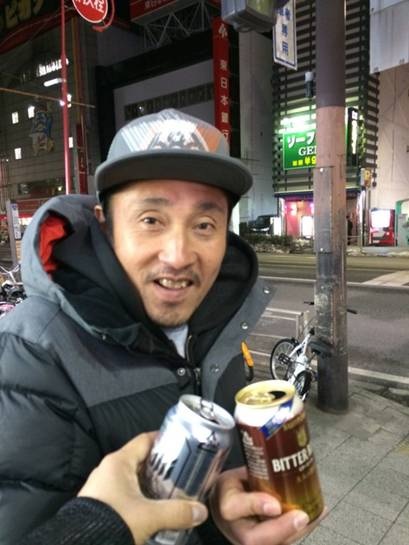 Thank you to our Japanese team for 21 years of incredible memories.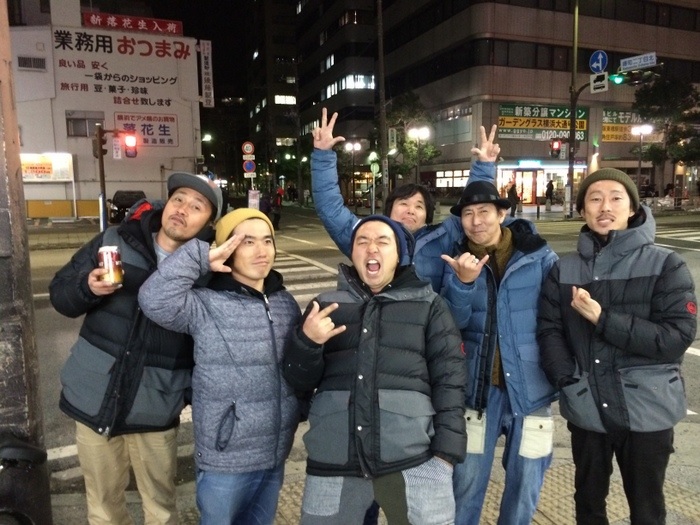 POW WOW
March 10, 2014
I'm a road dog for the next week, making my way to Asia for several meetings. First stop is Honolulu, Hawaii to say hello to my friends at the annual artist gathering, POW WOW.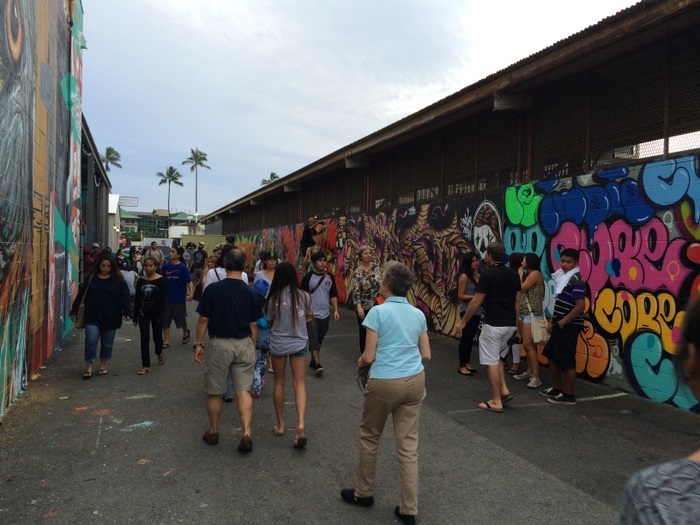 Check the A L O H A L O V E.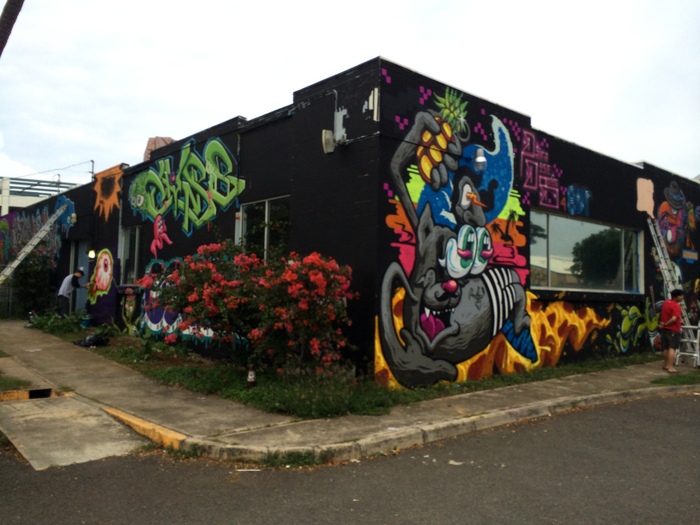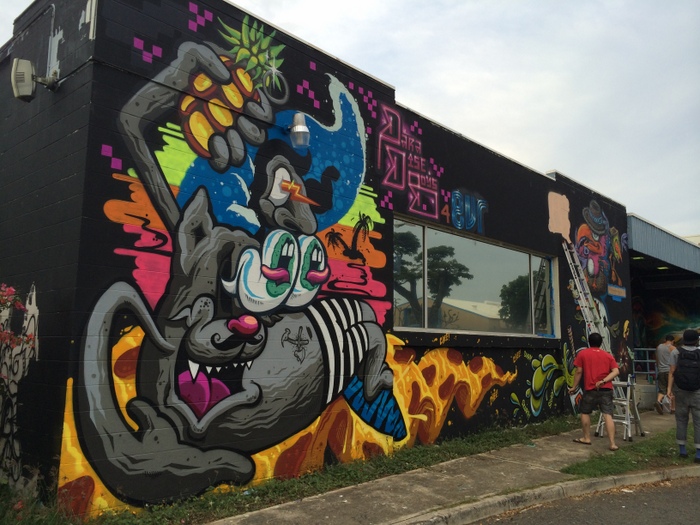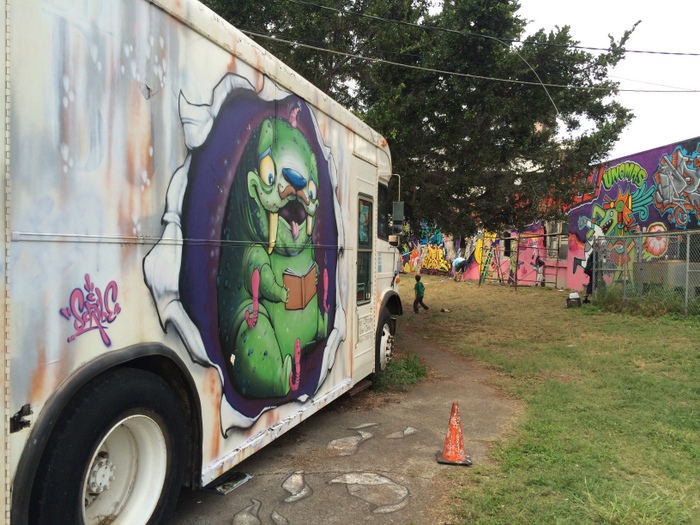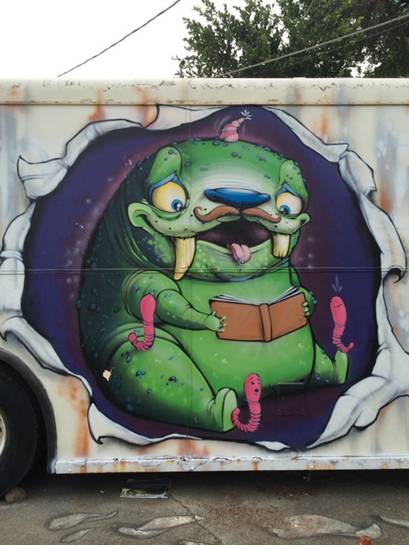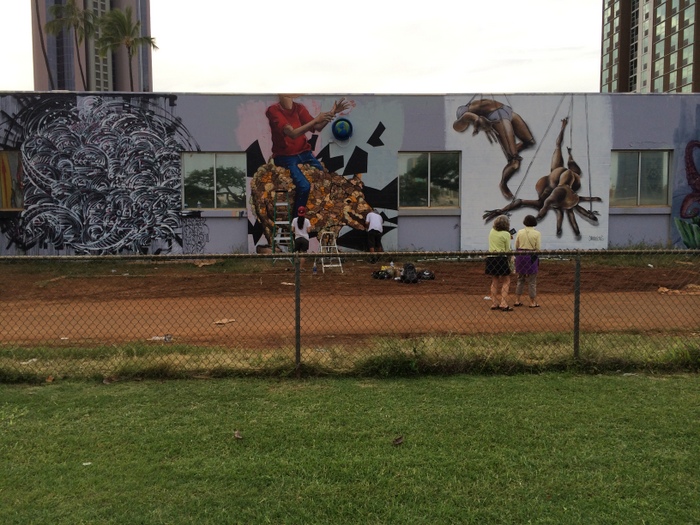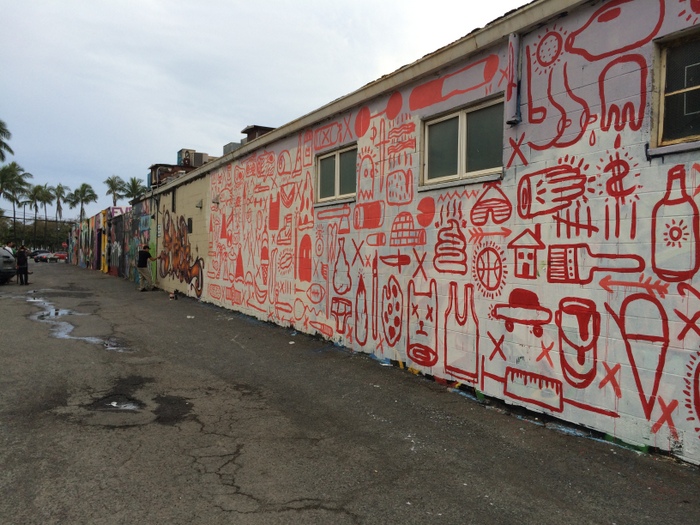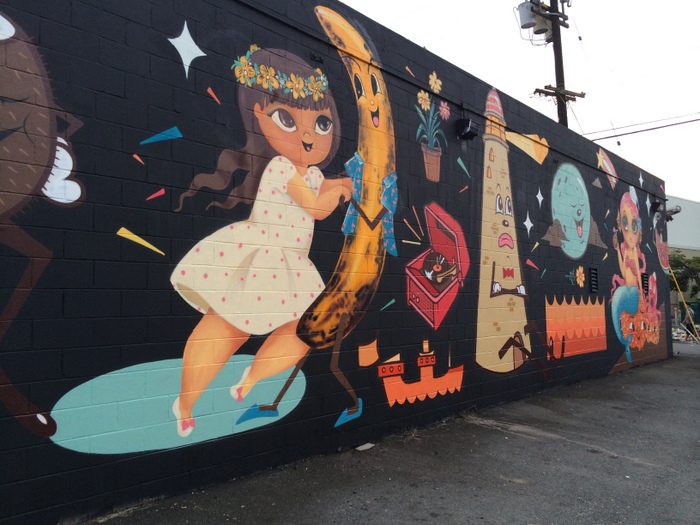 The tools.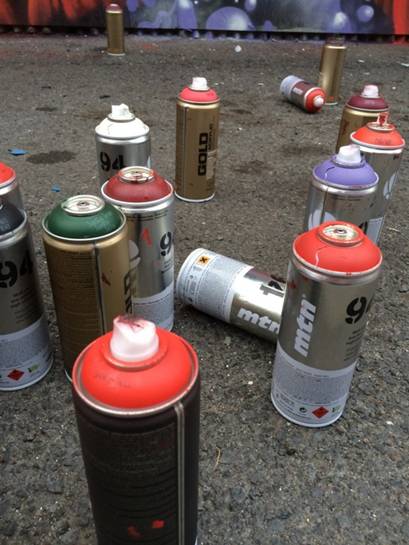 Pop Up-get it now.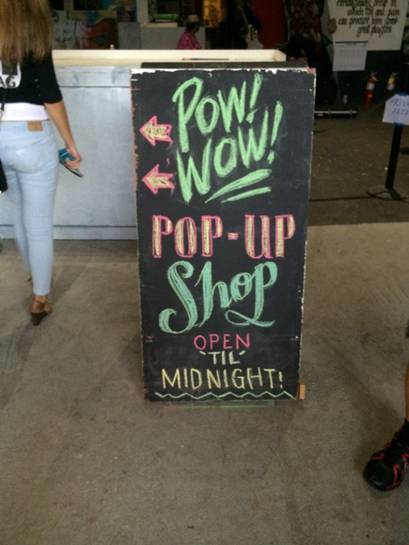 Sell, Sell, Sell.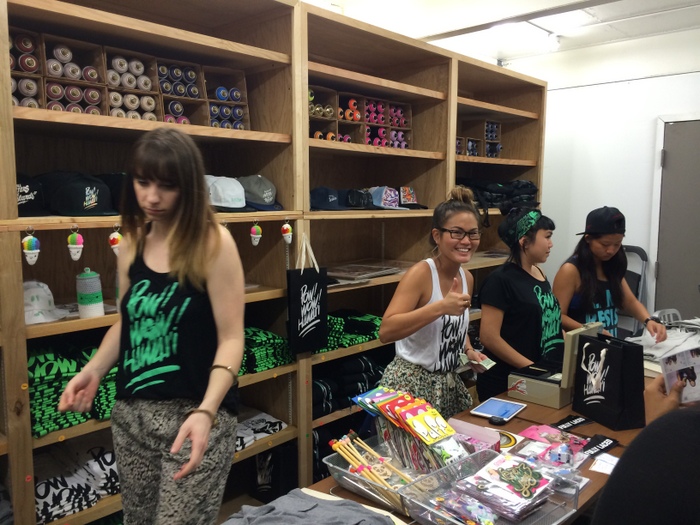 Got mine.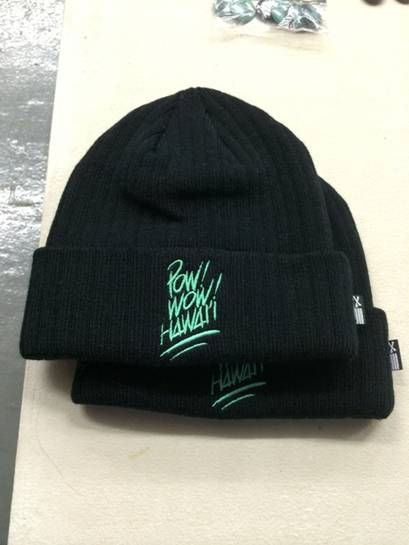 Mad Kings!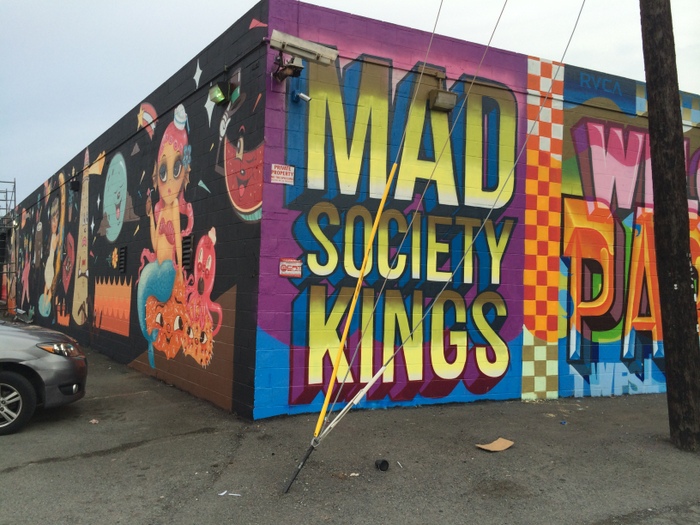 Mad Peeps!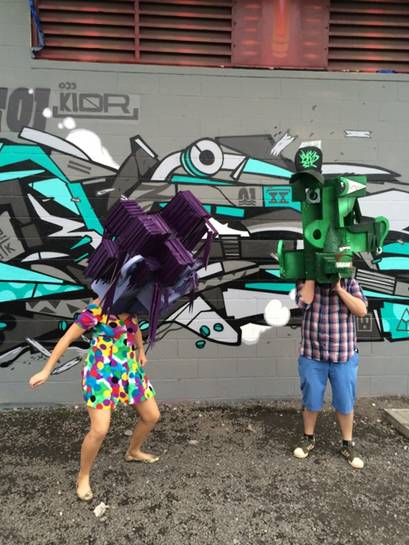 Mad love to Jasper, Amy, Kamea and the entire POW WOW OHANA.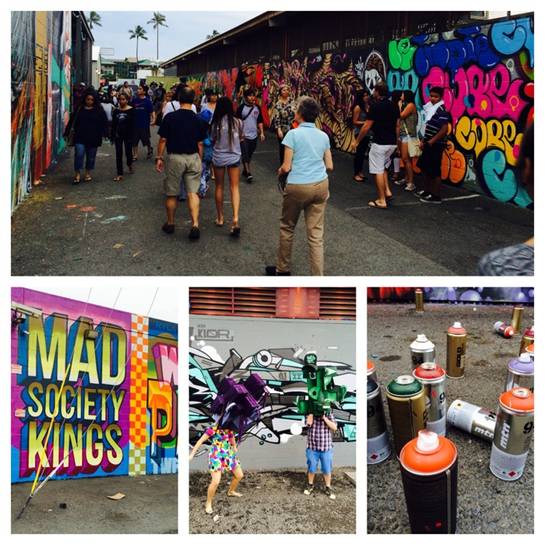 FRIENDS
March 7, 2014
Have you seen the latest edit from Snowboarder Mag? A cool short look into some of the shred worlds next generation like 686 honcho, Cam Pierce (fresh in the new Bedwin Hoody and Infinity bottom) and my friend, Steve Klassen and his Wave Rave empire in Mammoth Lakes, Cali. Steve started the legendary shop in 1989 after he graduated USC. I met Steve in 1992 at USC and started 686 in my dorm room. Wave Rave was my first store (I sold to and got paid!) and stoked that Steve and Wave Rave is alive and strong after all these years.
SNOWBOARDER Video Magazine - Episode 1: February 2014 from Snowboarder Magazine on Vimeo.
The Salton Sea
March 5, 2014
Part of being in the rag business is that you don't control the weather but you do control seasonal collections and when retailers want product. Although it seems like Winter's finally arrived in Cali and still going strong in the East, on a global scale, Spring 2014 is here.
MATIX presents Spring 2014, a visit to the Salton Sea. What was once a vacation destination for those living in the LA area and beyond, now has a horrid stench and heat that cannot be taken for too long. The beaches are lined with thousands of dead fish, buildings have been long forgotten, and the contents picked through by hundreds of curious visitors. As the buildings emptied and started to deteriorate, the dream started to die; the towns surrounding the Salton Sea disappeared almost overnight. What is left is a skeleton of a paradise once had. Speaking of which couldn't be a better place for the Matix crew to get together and explore this forgotten oasis. Welcome to the Salton Sea, welcome to Spring 14
Matix presents Spring 14 at Salton Sea from Matix Clothing on Vimeo.
Check out some looks from the collection out NOW
The "Salton Sea" Shipwreck Tank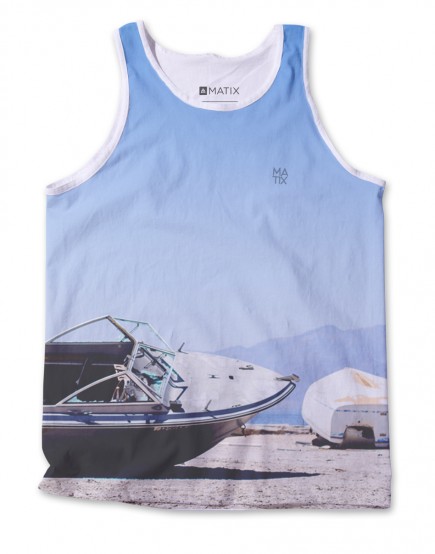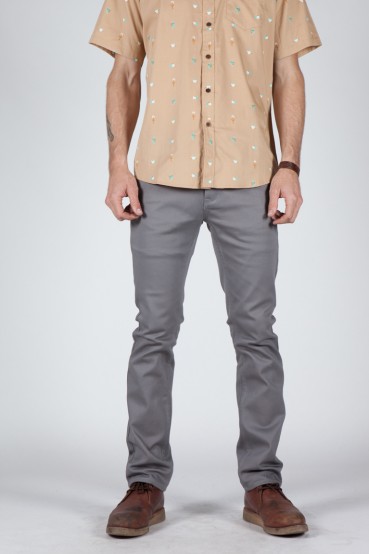 The Gripper Cargo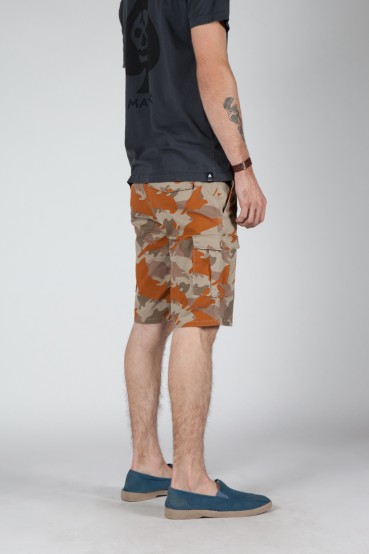 The JJ Boardy 22"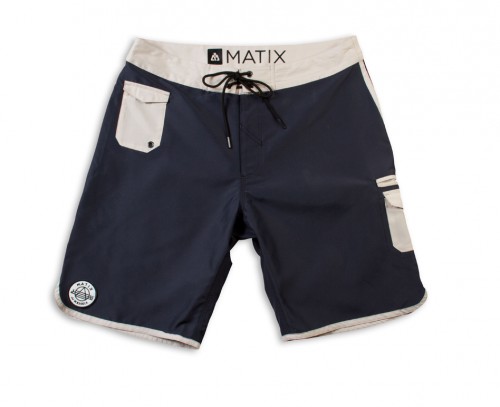 The Atomic Hawaiian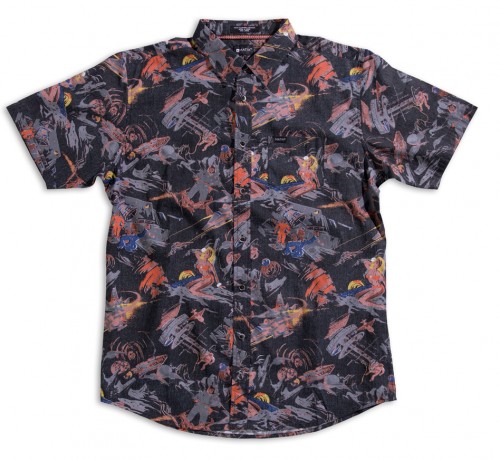 Vote Today
March 2, 2014
I've been involved in the skateboard industry for almost 30 years and I can't think of any other independent or skater owned media site that has been such a huge influence on skateboarding such as the BERRICS (steve BERRA + ERIC koston = BERRICS). Last week, I mashed that Matix was the presenting sponsor of the 2UP Manual contest at the Berrics. I personally couldn't be more stoked to be a part of this and even more psyched that legends and Matix team members + manny master, Daewon Song and Marc Johnson are also involved. Check their part HERE
Vote for MJ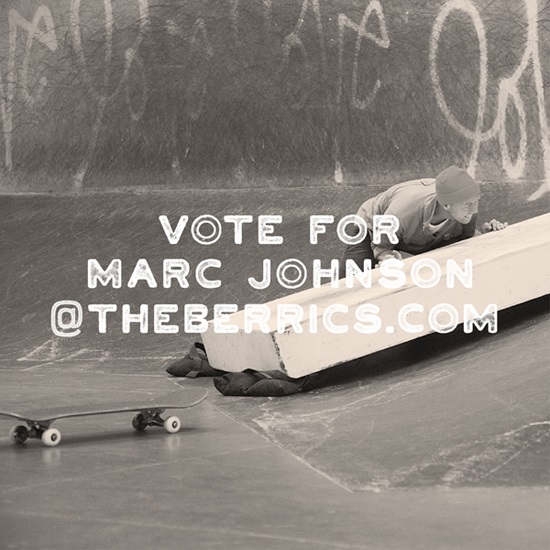 Vote for Dae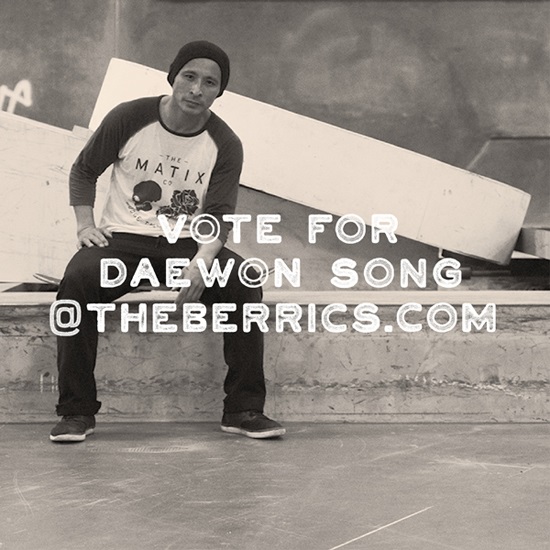 View Previous Post & Comments:
February 2014
January 2014
December 2013
November 2013
October 2013
September 2013
August 2013
July 2013
June 2013
May 2013
April 2013
March 2013
February 2013
January 2013
December 2012

---