BACK TO NEWS
Mike's Mash | July 2014


Michael Akira West is a partner and creative director of 686 Technical Apparel, MATIX Clothing and NRI Distribution. The following are some of his experiences across the globe. *Add Comments at Bottom of Page!
Sierra's in the Fall
July 30, 2014
Take a road trip with us to the California Sierra Mountains-Skating Lone Pine and Mammoth skateparks, adventures out to an old ghost town, hot springs, and some fun stops in between. It's not about the destination, it's all about the adventure getting there. Join us and welcome Matix Fall 14.
Matix presents Fall14 in the Sierras from Matix Clothing on Vimeo.
Age ain't nothin' but a number
July 28, 2014
It only took over 30 years for Weird Al Yankovic to debut his latest record, Mandatory Fun to debut #1 on the Billboard Music charts. Not bad for a funny dude who's in his mid 50's
Word Crimes.
Tacky.
Foil.
#Homeawayfromhome
July 25, 2014
ALOHA NORTHSHORE KAUAI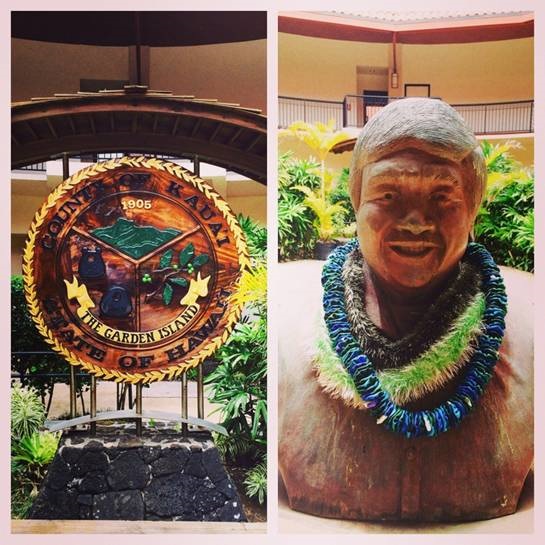 Endless Winter
July 24, 2014
In the minds of the 686 faction family, winter is always happening somewhere. According to Brent, who heads up our global marketing efforts, "686 is active at every summer camp wearing our special edition mountain mitts, rolling up our sleeves and getting nasty with it. Team General, Pat McCarthy linked up Woodward Tahoe week 1 takeover, Our Rockies rep, Dave Graves linked up and shredded the shit out of Woodward Boreal week 2 take over with nearly every camper getting a Riders Union jacket. We have our main man Brad "Garbage Bear" Broughton on hill every day at Camp of Champions as well as coach Colin D Watt and a slew of other coaches and local pros now wearing the gear, Mike Gray coaching at Windells, Melissa Evans working and riding at Windells, Dannika Duffy working and riding at High Cascade and Max Lyons ripping the shit out of High Cascade all summer."
Yes, he's stoked and we've been busy in preparation for the upcoming seasons.
Below are links to all the edits that have come out so far with our partners. McCarthy, Forest, Cam, Tarbell, Ian, Riley, George Covalla, Mike Gray, Melissa, Dannika, Brad, Brett, Gus, Waino, Bosler, Coonhead and the rest of the crew for representing hard this spring and summer.
Ryan Tarbell full part – front page of TW now!
http://snowboarding.transworld.net/videos/ryan-tarbell-minnesota-edit/
686 Woodward Tahoe recap – Featured edit front page of TW last week.
http://www.snowboarder.com/videos/686-woodward-tahoe/
Woodward Tahoe recap by Woodward – Featured on front page of Snowboarder.
http://www.snowboarder.com/videos/woodward-tahoe-session-1-video-2014/
Mike Gray and his friend Jared 32 tricks on the 32 rail.
http://snowboarding.transworld.net/videos/32-tricks-thirtytwo-bar/
Woodward Copper Session 2 – Cam Pierce and Brett Esser.
http://snowboarding.transworld.net/videos/frank-april-louif-paradis-destroy-woodward-copper/
Mervy Holy Bowly – Forest Bailey, Gus Warbington.
http://www.snowboarder.com/videos/mervin-holy-bowly-2014/
Windells session 3 – Max Lyons.
http://www.snowboarder.com/videos/windells-session-3-2014/
Snowboarder Magazine Video Mag 14 – Riley Nickerson trick tip at 10:30 heavy 686 drop, Seshup and Woodward Boreal coverage.
http://www.snowboarder.com/videos/snowboarder-video-magazine-episode-14-june-2014/
Banging Bees in Deux Alps – Anto Brotto.

Chris Corning full part - he's only 14!

Chris Corning from Big John on Vimeo.
Max Lyons full part.

Max Lyons humpday.

Matt Wainhouse humpday.

Matt Wainhouse Park Rat 2014.

Waino Park Rat 2014 from matt Wainhouse on Vimeo.
Mt Baker Sehsup.
http://www.snowboarder.com/photos/dispatches-mt-baker-seshup-2014/
#ComptonSurfClub
July 23, 2014
Look what I found on my desk today.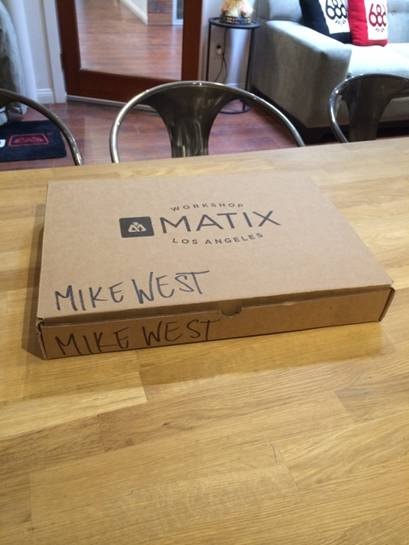 I'm finally a member.
Special delivery from the Compton Surf Club™. Maybe the Compton Snow Club™ will send me something soon?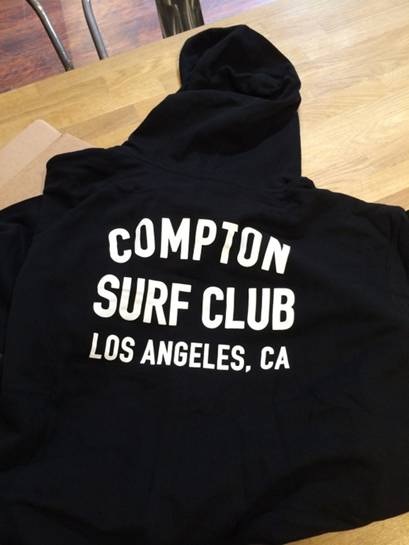 In Living Color
July 22, 2014
Vintage black and white photography is priceless. It tells a story in the simplest manner and captures the moment only in that time period. On the other hand, when you colorize these b/w images almost 9 times out of 10, it doesn't seem to work. I ran into a few images that "almost" make it happen, but not really. You decide for yourself starting with the King and the Mr. Watergate in 1970.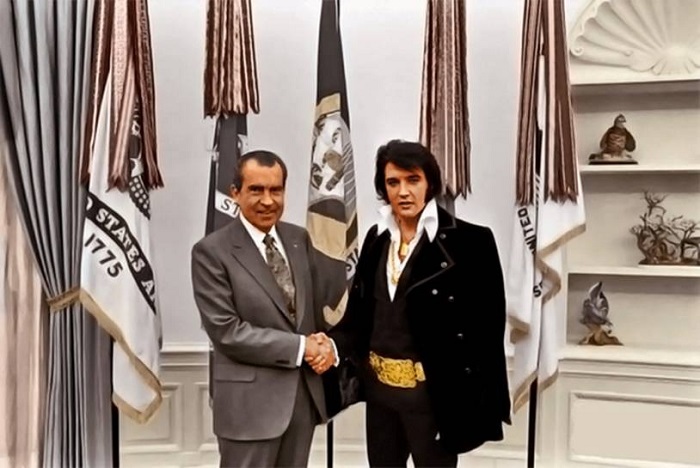 Einstein and his blue shorty shorts.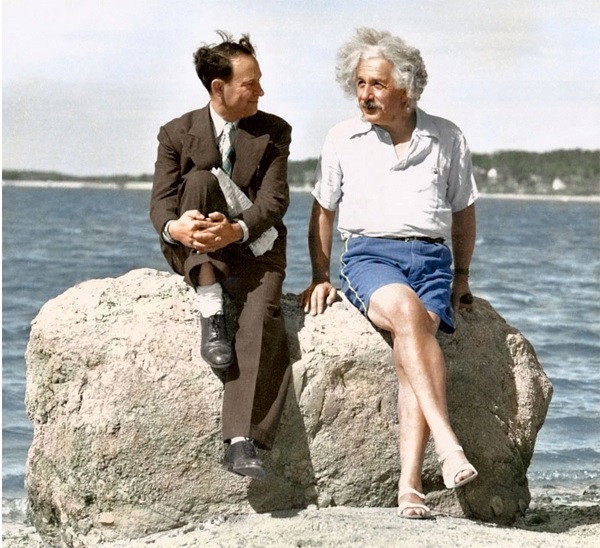 Ladies in their skimpy suits.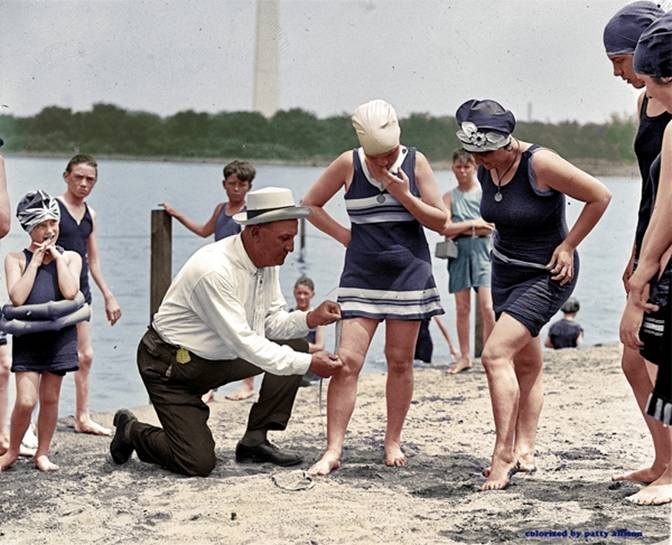 One of my heroes, the Great Harry Houdini.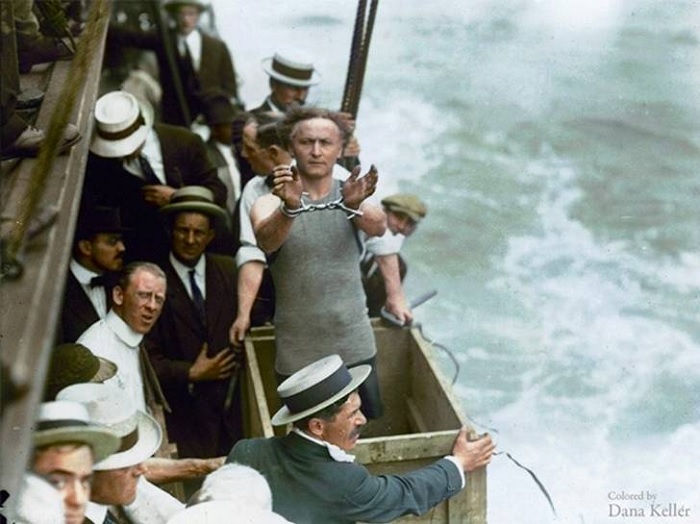 Testing 1, 2, 3!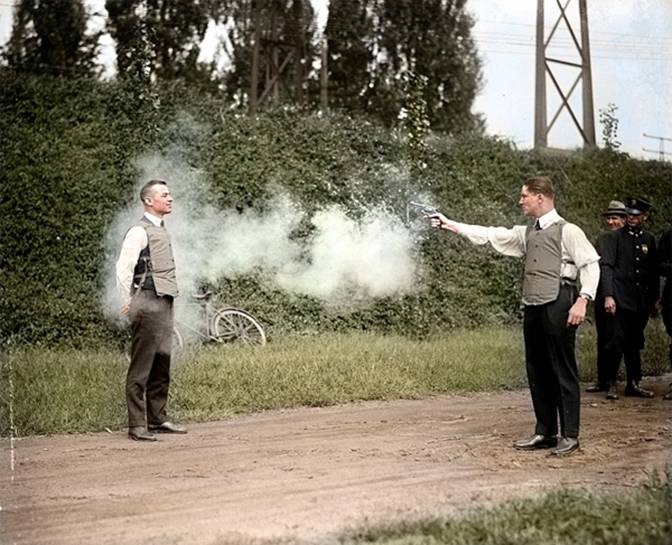 Special delivery in 1918.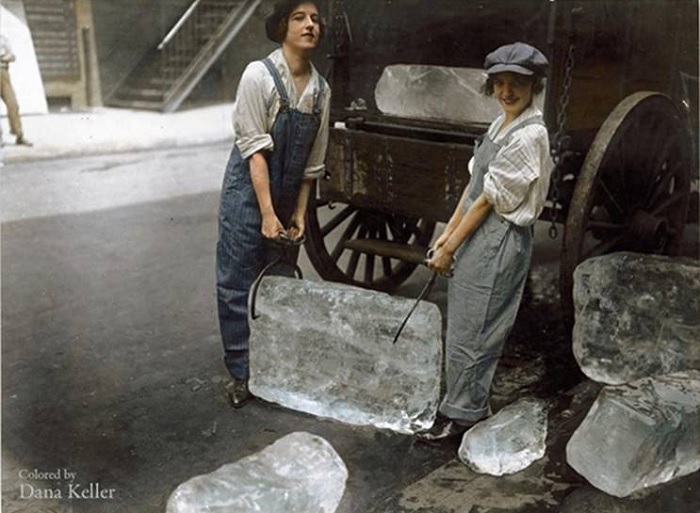 Best in Show
July 21, 2014
The Matix squad just finished the semi-annual Agenda show in Long Beach. Low and behold, we were just awarded the best large booth design at the show! I guess all the years of vintage collecting have finally paid off?! No really, I couldn't be more proud of the boys for making this happen. Big ups to Gus, Gabe, Chad, Al Pargas, Todd, Daran, Nick, Jaime and of course BD for a job well done. Check it out.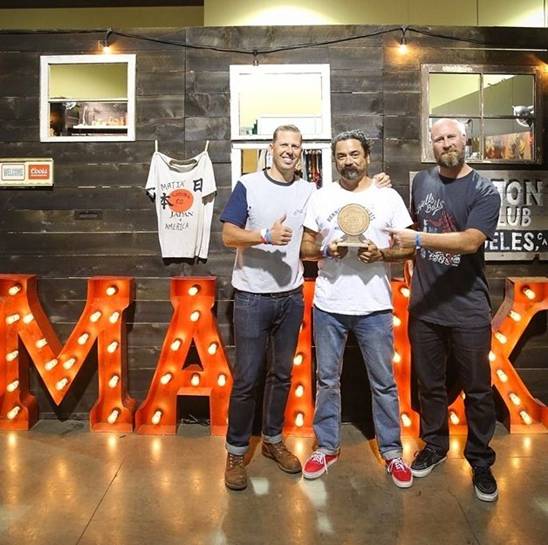 Fridays
July 10, 2014
It's Friday and Brent is deep in white stuff, somewhere...(photos by Gabe Lheureux).
The good fellas at Source in Europe, did a little piece with our marketing head, Brent Sandor about all the good stuff happening this next winter season. 22 years into the game, and I couldn't be more stoked on the new 686 collection dropping in a few months. You can read about it HERE.
The Bow House
July 9, 2014
I'm a fan of repurposing products for a new life. When it comes to physical spaces and architectural finds, I get all giddy at the creative process. Having been through a few myself, the excitement wears off pretty quickly when you deal with poor subs and an archaic city approval process. Regardless, I'm hooked and looking forward to jump at the next opportunity. Recently, I stumbled across a cool build in Portland, OR by Works of an industrial building into a 5,000swft living space. From the outside, the view is minimal and matches the street landscape.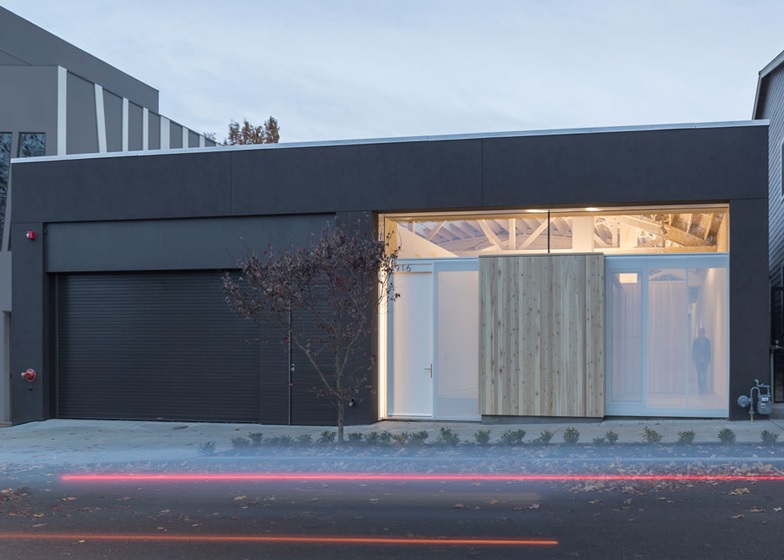 I've seen a lot of these type of remodels, but what stuck out to me was the center. open space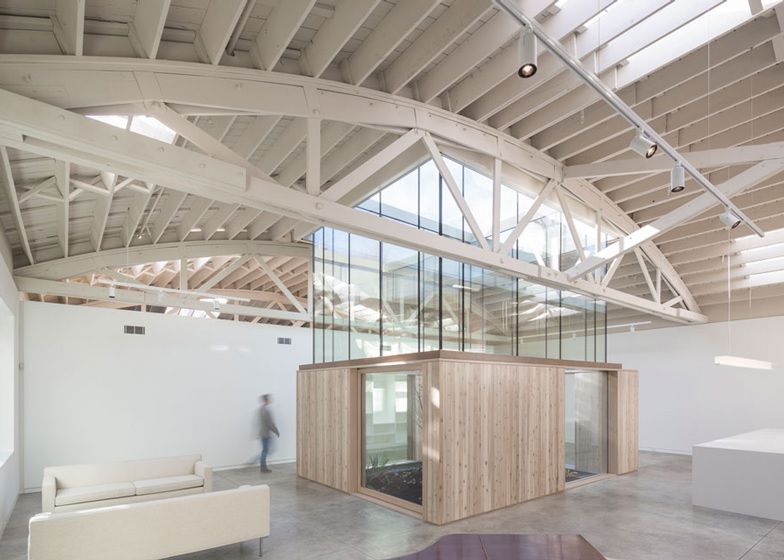 Light from the outside to the inside. I love how the vertical glass that floats above the wooden structure.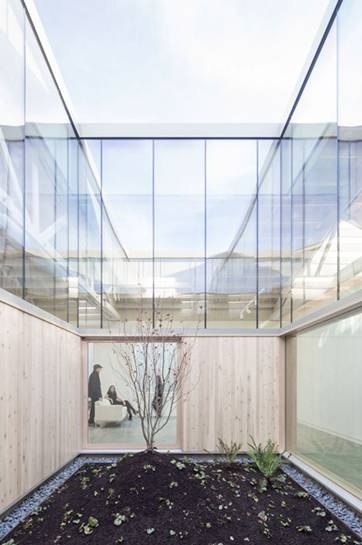 Check out the Bow Span.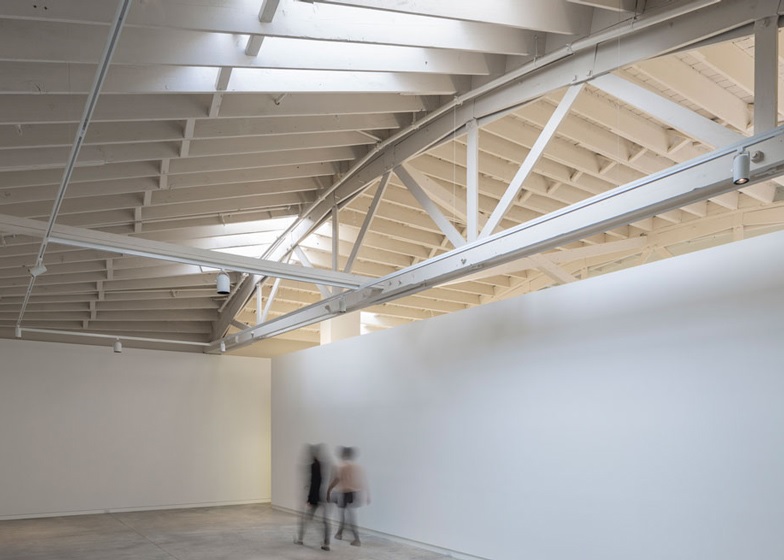 Ribs.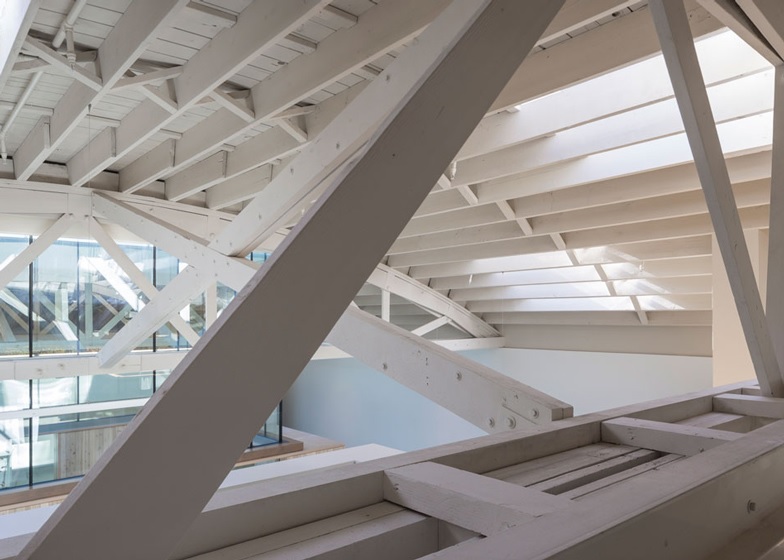 My own private Idaho
July 7, 2014
No, it's not the movie with Keanu Reeves and River Phoenix or actually in Idaho. Bob Burnquist, with the help of Jeff King, Jerry Blohm and the check book of Visit California have developed their own private floating ramp in California. Check the floating masterpiece here.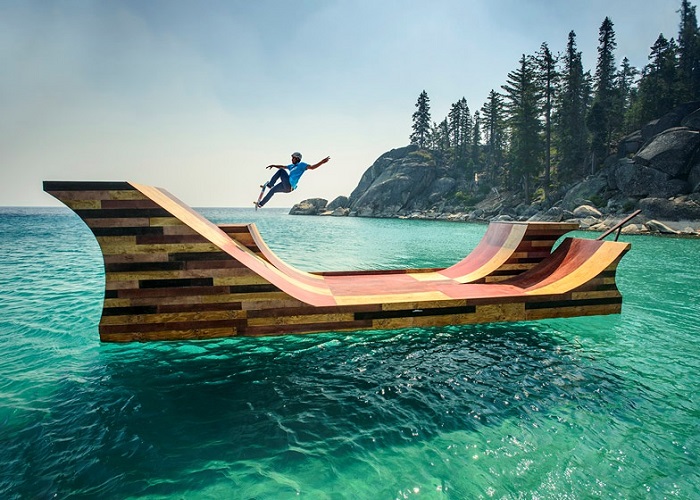 Watch the build here:
The 40th Annual
July 2, 2014
This Friday, July 4th 2014 will be the 40th annual of Hermosa's Ironman. Run a mile, Paddle a mile and Drink a 6 pack? Yes, its been going on for 40 years and the beautiful city of Hermosa Beach has been putting up with it for this long. Lets see if all goods things and the iconic South Bay tradition will come to an end this Friday...
A recap of last year.
Matix presents 2013 Hermosa Beach Ironman from Matix Clothing on Vimeo.
View Previous Post & Comments:
June 2014
May 2014
April 2014
March 2014
February 2014
January 2014
December 2013
November 2013
October 2013
September 2013
August 2013
July 2013
June 2013
May 2013
April 2013

---