BACK TO NEWS
Mike's Mash | August 2014


Michael Akira West is a partner and creative director of 686 Technical Apparel, MATIX Clothing and NRI Distribution. The following are some of his experiences across the globe. *Add Comments at Bottom of Page!
Winter 2015
August 29, 2014
For a double decade+ brand that designs products two years before it actually launches, we at 686 are stoked on this day. Today is the day that our Winter 2015 Collection launches. I will share a recent email our global marketing director, Brent sent out to the team.
"While it may be hot as hell outside, all the signs are indeed pointing towards winter. The warehouse is beyond packed so high with boxes that I can barely see Adam (warehouse manager) through them all, Jono's (SVP global sales) voice is a little louder, a little more sarcastic, and he can't stop talking about getting his #10daysofstoke for next year or making retailers "Reload Up!" next season and the entire company is working as a team to launch another exciting season at retail."
Today marks the day we launch the entire newly evolved collection to the consumers on 686.com. A collection in which the entire brand strived to make things incredibly "better" for both the retailer and consumer by realigning collections, products, features and design languages to coincide with end use inspirations."
I couldn't feel more stoked for this upcoming winter season and our fired-up staff of 686 family members. Check out all the new and cool things coming up HERE
Black To The Floor
August 27, 2014
There's an expression in footwear design called "black to the floor." It basically means all black from the top of the upper to the bottom of the outsole. Besides my personal tastes of Tonal Color Combinations, the color Black is something that I live and die by. Although sometimes too overly contrived or overdone, corporate unscripted campaigns demand your attention more than ever. I don't drink coffee but when I recently saw what Tim Horton's did with the color Black, I had to check it out.
It's a Girl's thang
August 25, 2014
Look who dropped by the Westlife neighborhood.
Lyndsay (Canadian born HKG living restaurateur of the world famous Yardbird, Ronin and just recently the opening of Sundays Grocery) Nichole (Fellow Canadian, global foodie and chef commentator for That Food Cray!) and Gill (alum via HB ecom).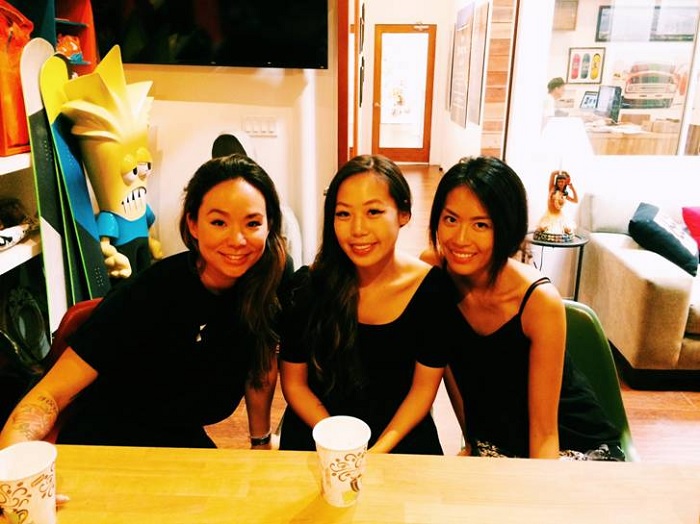 Btw, have you seen Nichole and Aziz rap about Pineapple buns?
From our conversations, I can tell you there are some bright things on the horizon for these young chicas. The women's fashion and streetwear market is about to be disrupted.
And YES, Sundays are better...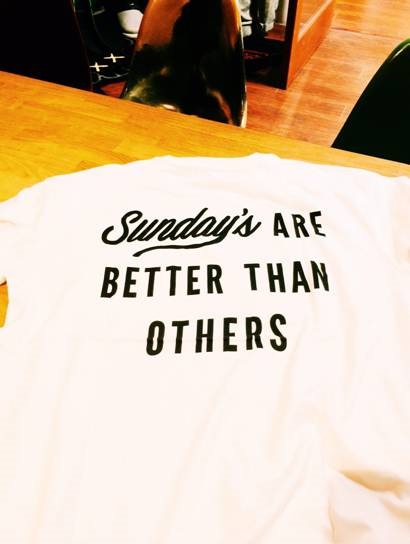 Legendary
August 22, 2014
The year was 1986 where I was combing through the pages of Thrasher magazine where I first saw Terry Kidwell. I was deep into the street scene of skateboarding in Hermosa and Venice Beach when I gradually transitioned into snowboarding. During this era, there were only a few icons shredding I looked up to-Damien Sanders, Craig Kelly and Terry Kidwell. If Damien was the rock star, Craig was the style master, TK was definitely the freestyle king. He used skateboarding as his influences and has later coined the term, the "father of freestyle" for obvious reasons. I can't think of any other dude in snowboarding who deserves more credibility and high fives than Terry. Recently, Snowboarder Mag and grandmaster, Pat Bridges did an awesome interview with TK. (photos Bud Fawcett, Mike Yoshida).
This is the photo I vividly remember.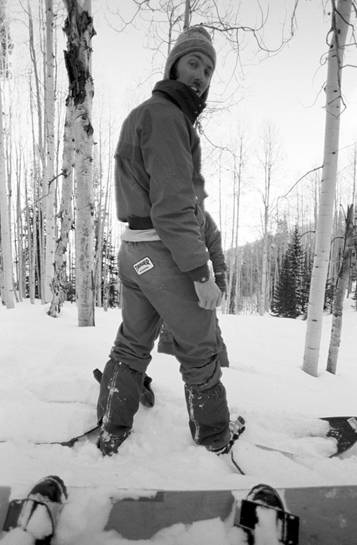 Another iconic one from Bud Fawcett.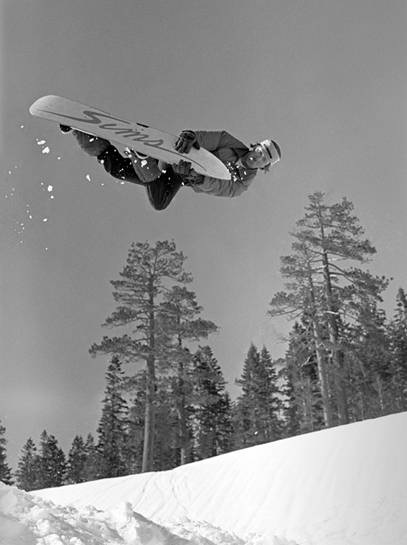 TK sometime in the early 90's.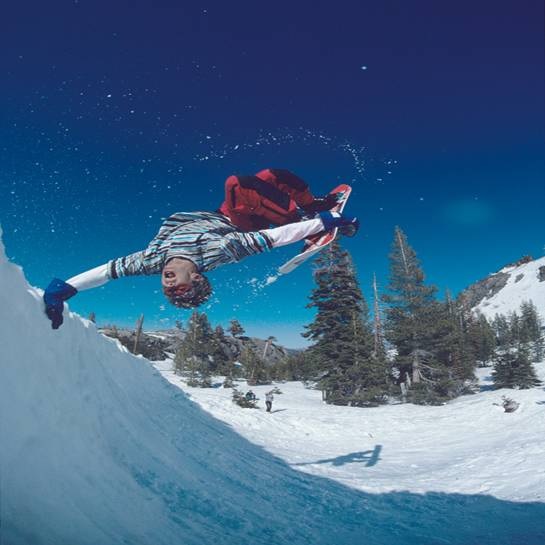 I started 686 www.686.com almost twenty two years ago with sole reason because I loved snowboarding and making stuff. Just like a lot people, Kidwell was an inspiration that brought my skate roots full circle to shredding. Other than gloss over his pages in the late 80's, I never got to actually meet Terry until the turn of the millennium. It was at a Transworld conference where he was honored and I mentioned to him about my fledging business. He was mellow, humble and super cool. I also remember him mentioning that although snowboarding gave him so much, it also left him with so little. He was struggling to keep the lights and working several jobs. It hit me that the "business" of snowboarding can be a very difficult one to be in. Fast forward over a decade later, Kidwell is doing much better. On the eve of his 30th anniversary of the model that transformed the freestyle shred industry, the 1985 Kidwell Roundtail 1550, TK is set to re-release this on Sept 15th.
TK today.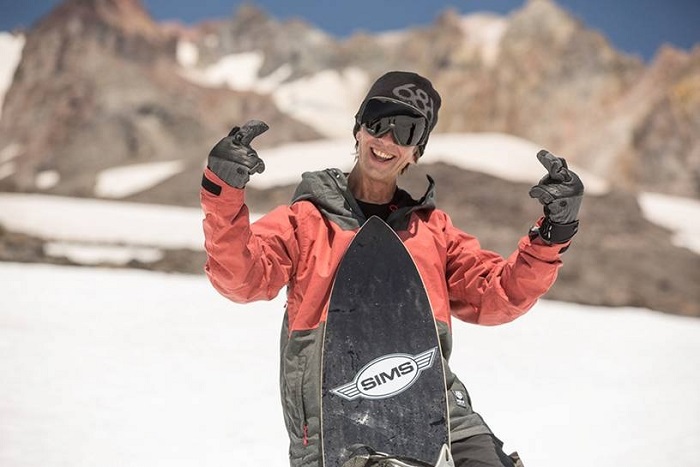 Kidwell shredding the gnar in 686 gear.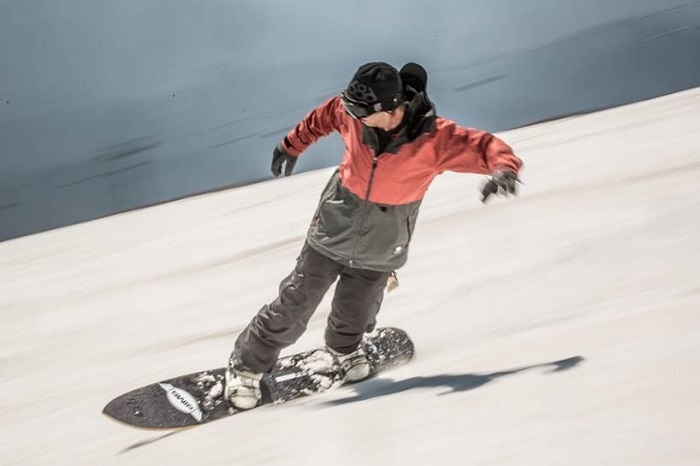 Close to four years ago, Rick Alden (Skullcandy, Stance) invited me along with a few other brand founders to a private sled trip in Vail Pass. Kidwell was also there and we reconnected but this time it was on the mountain. He didn't know it, but I was trying to hold my excitement in by playing it cool, but in reality I was fanning out all day. From there, we started a long distance relationship and when the time came; our 686 marketing crew (Pat and Brent) made it officially happen with Bob Klein and TK. Within the next year, you'll be seeing Kidwell x 686 doing some great things together. Check out some recent photos of Kidwell and skateboard professor and legend, Paul Schmitt make magic.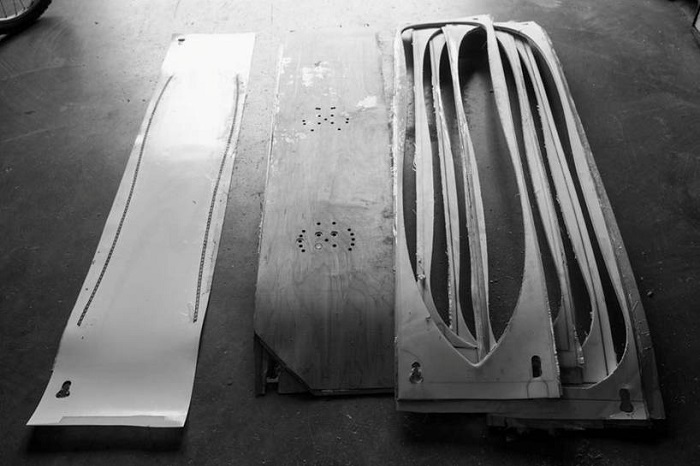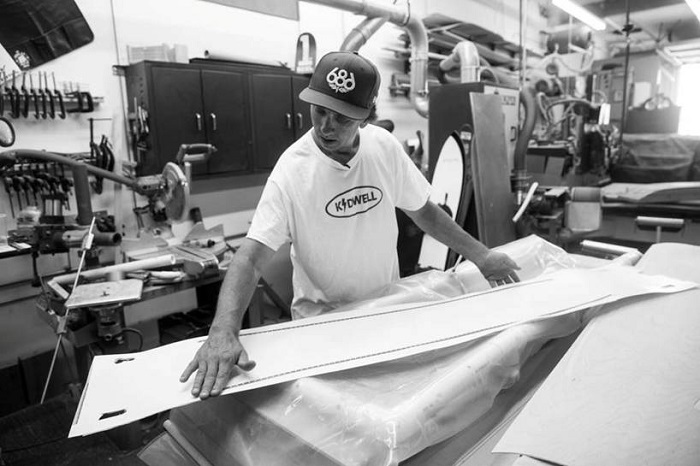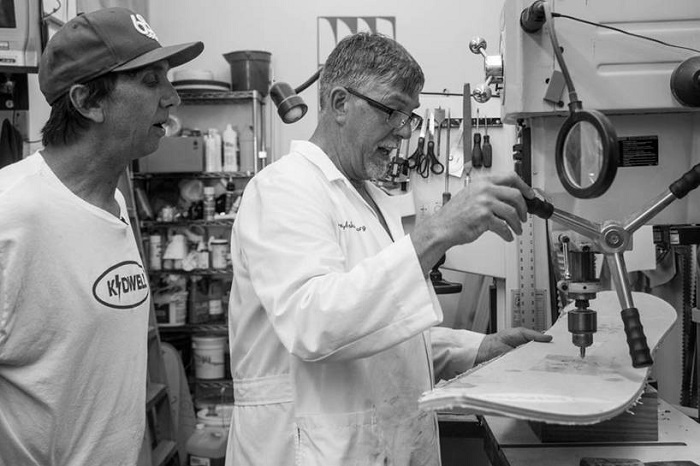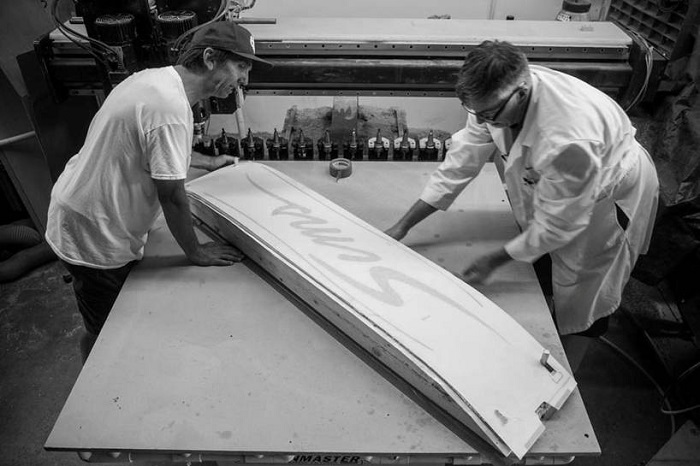 Terry Kidwell Builds His Legendary Round Tail Sims Pro Model from Snowboarder Magazine on Vimeo.
1st Annual
August 19, 2014
Since y'all have been so good to us, Matix is putting on their 1st annual online warehouse sale. This is the very first time we've done this and it's only for the next few days. Once it's gone, it's gone. CHECK IT.

Do's and Don'ts
August 18, 2014
Besides being the wikipedia for all things street skateboarding, Gabe also handles marketing at Matix and was recently interviewed by the good folks at HB on the "Do's and Don'ts" of tradeshow etiquette. See him in action.
LA Hands
August 15, 2014
I haven't seen Slick for a minute. So after lunch, I stopped by his new compound down the street for our HQ. G graff legend, Slick has deep roots in the West Coast graffiti and street scene for more than two decades. Little do people know that Slick was also the co-founder of Fuct. He took me through the true story of what went down between Brunetti, Rocco and Natas... There's only a few other dudes I know who represent LA 4 life and Slick's one of them. (Along with his LA Hands).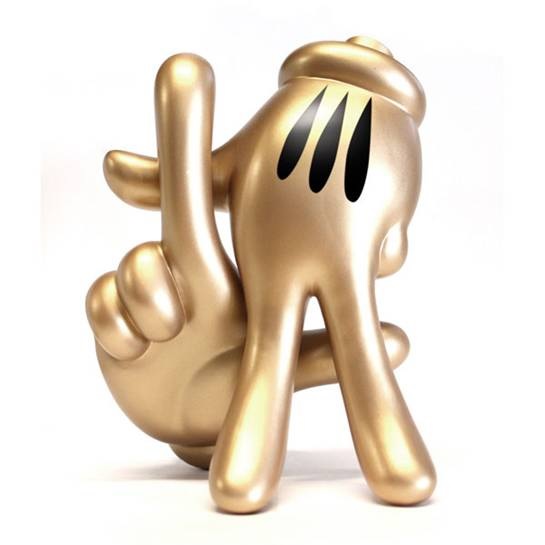 Skee TV did a joint on Slick and his Dissizit! brand a few years ago.
Slick and his wife run the place and they are in midst of making their final touches.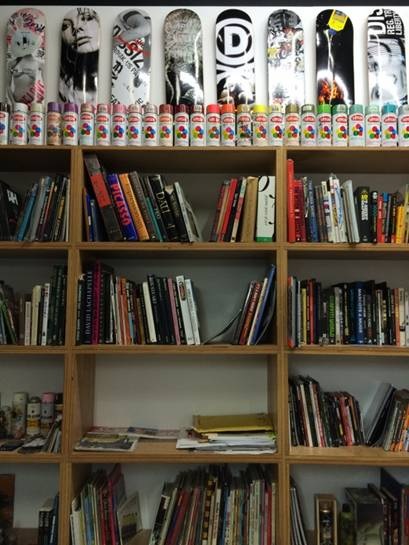 A few of Slick's masterpieces.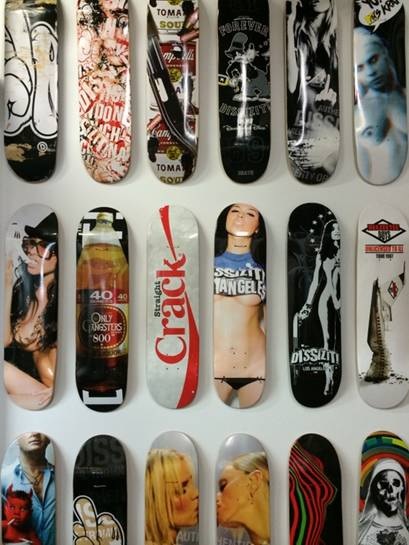 The goods.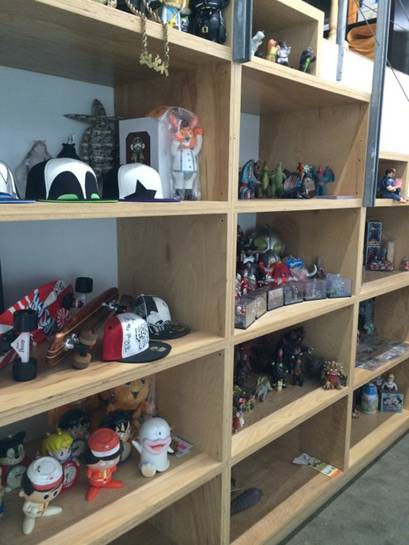 Hard Times!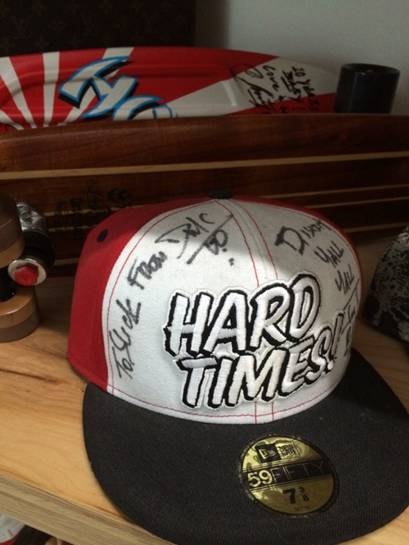 Slick in his creative lab.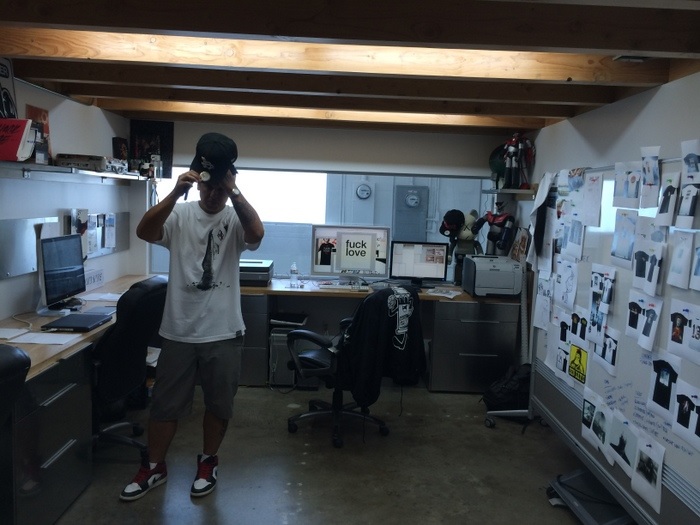 Work in progress.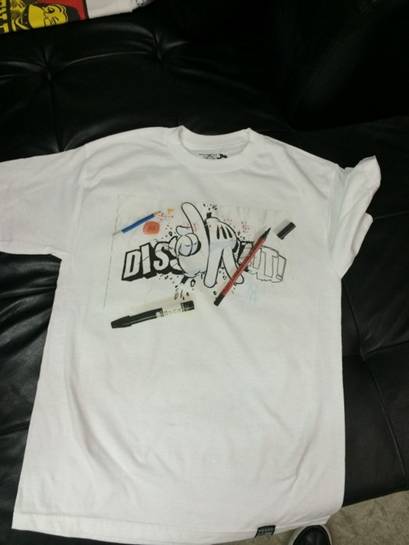 Drawn by Slick, Made by Slick, coming your way soon.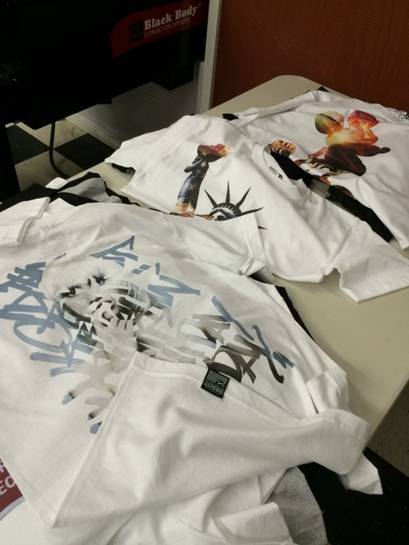 The workshop.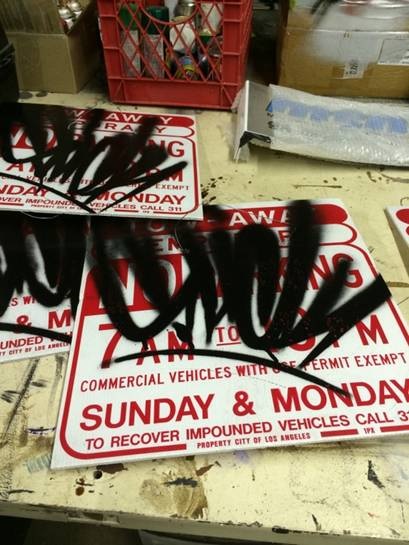 The Tools.
R & D.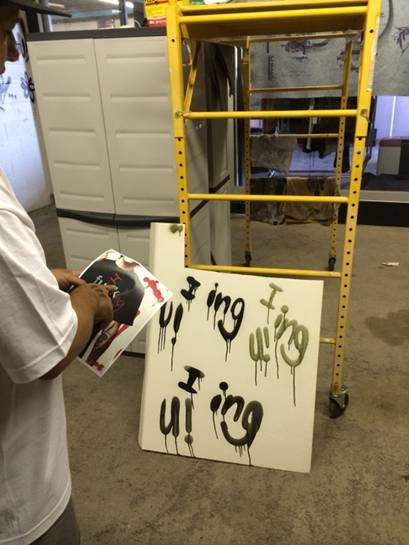 Big Ups and Big Things to come.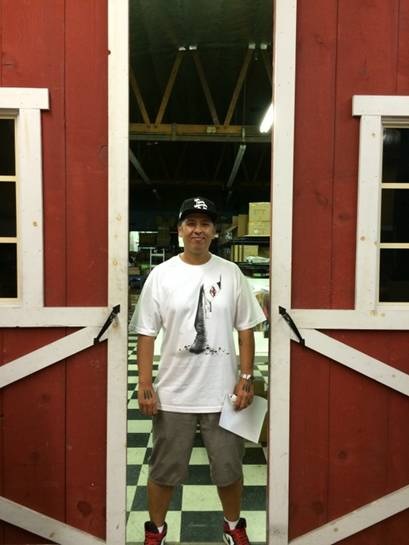 One Shot
August 13, 2014
Matix ambassador, Chase Stopnik is a man of many talents. Our own Drew Martin captured Chase in midst of one of his creative endeavors.
One Shot with Chase.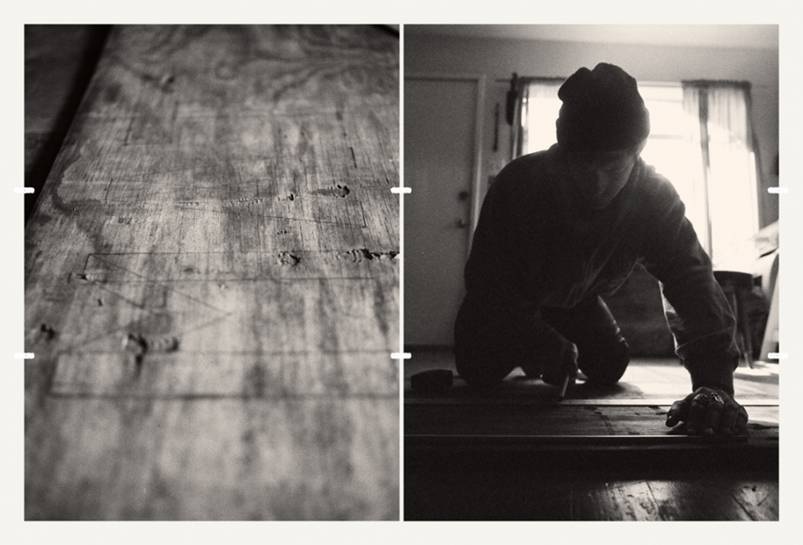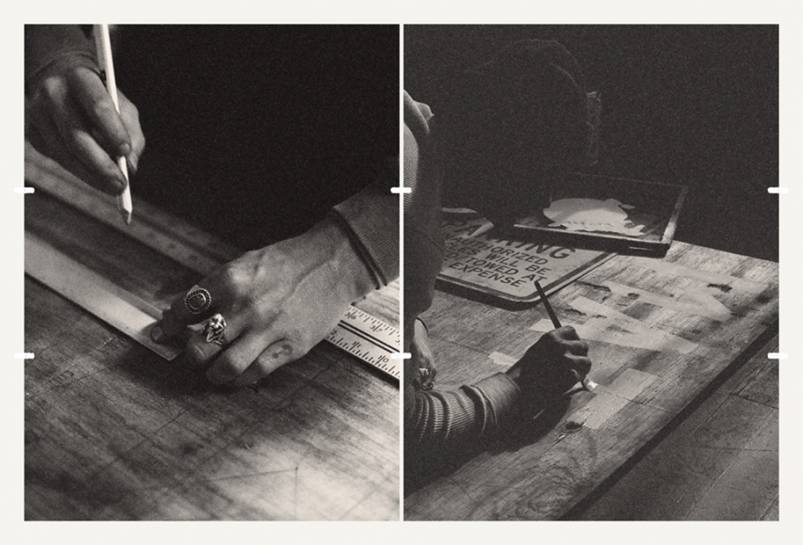 The Consumer Decides
August 11, 2014
I took another quickie trip to Boston for New Balance on our upcoming NB686 tech apparel collection. I'm only here for the day so after the meetings, I jetted over to North Andover, MA which is about 45 min away from central Boston to visit some of my friends at Converse. I've never been here before so I got the full nickel and dime tour.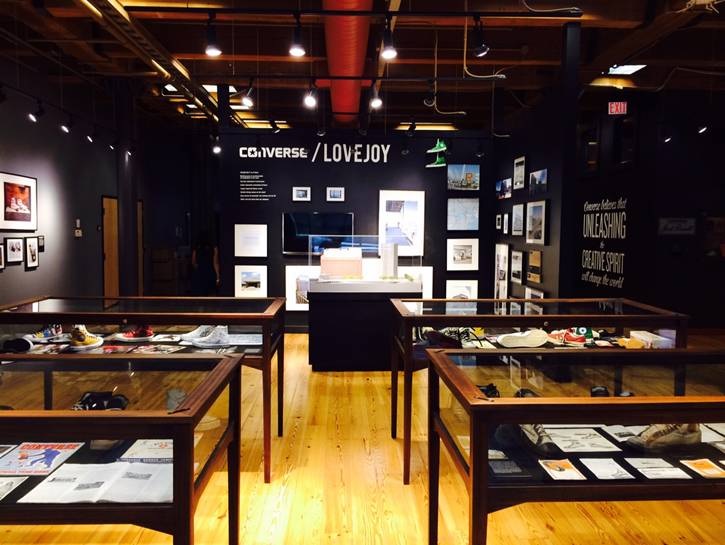 #myconverse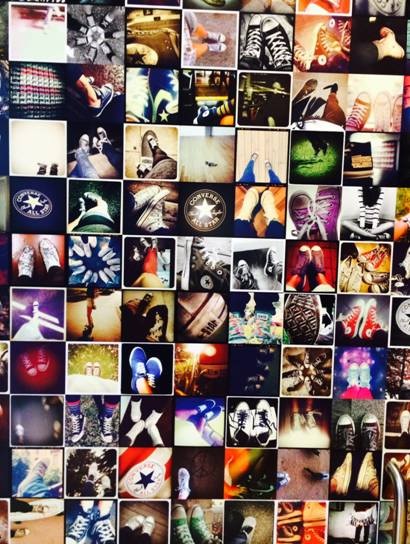 In the end, "the consumer decides."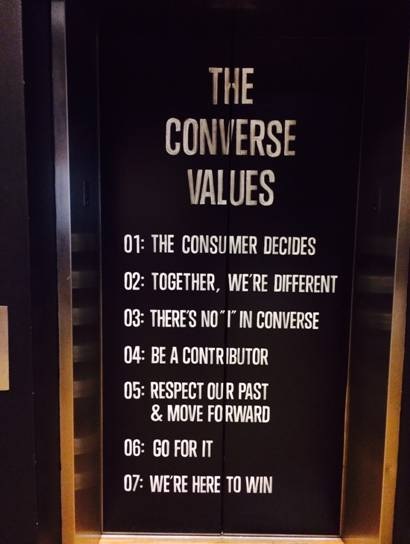 Vintage Converse.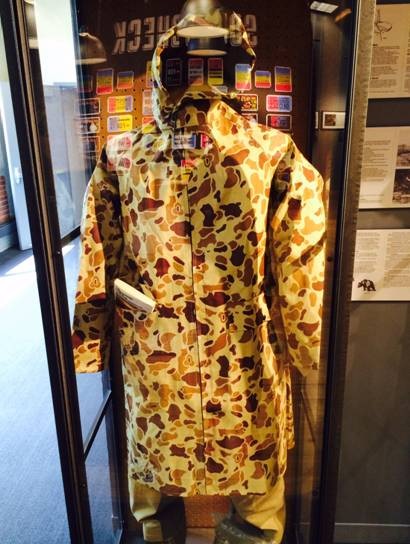 Did you know that Converse started as a Rubber Company in 1908.

Native Bostonian and our ex-marketing head for 686, Kristin is now heading up PR for the Converse. There in midst of finishing up their new global HQ in the heart of Boston. Kristin shows me where it currently is located.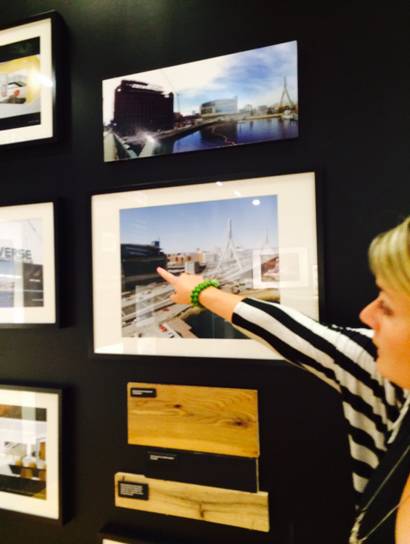 A closer look.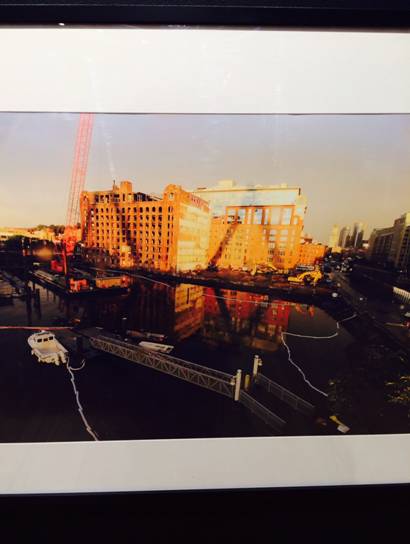 This place is H U G E.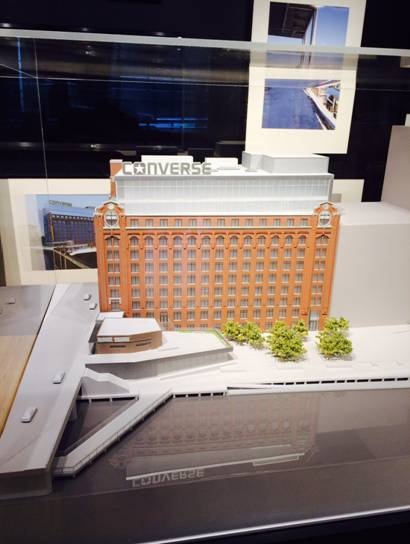 I couldn't agree more.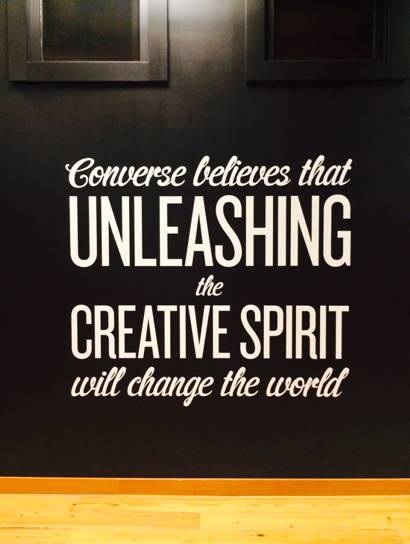 My daily rotation.

Thanks for the tour guys! (ex-Vans Marketing head and Southbay local, Pete now takes care of Global Marketing for Converse and Kristin).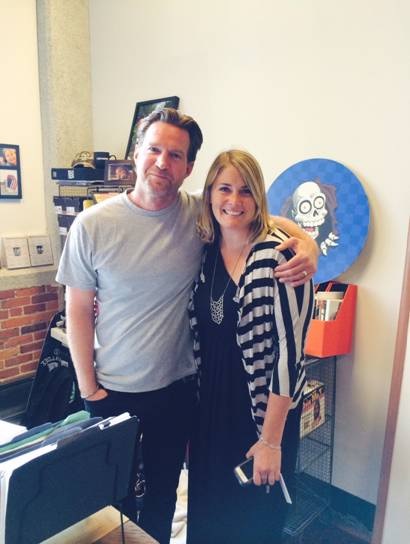 Sol Food
August 8, 2014
I can smell the seasons turning and the new wave of shred flicks about to come your way soon. Will Film For Food's latest installment, Sol Food and 686's own Sammy Luebke will get you singing the Pow Blues.
"Sol Food" Official Teaser from Aaron Hooper on Vimeo.
The Northwest
August 7, 2014
After 24 years in business "the" Pacific Northwest iconic snowboard retailer, SnoCon has closed their doors for the last time. Snowboard Connection aka, SnoCon was a longtime supporter of 686 and home to such legends like Shawn Farmer, Dan Donnelly, Matty Goodwill and our own Pat McCarthy. Having been in the game almost as long as SnoCon, I can share similar stories with founder, John Logic and partner Adam Gerken on the good and bad times.
According to John's wife and partner Lisa Bessolo "Hey ya'll. The grand ship Sno Con is sadly going the way of other awesome core retail stores before us." "Hard to compete in this market, but our gratitude and happiness for so many great times in our shop and on the mountains of Washington, Idaho, Montana, and Colorado are etched in our minds forever … It doesn't end here. We are connected to each other thru a tight culture that changed our lives drastically. We left Los Angeles and came to Seattle and found our family here. We had no idea what we were doing except that we loved snowboarding and everyone else who did. Passion first. Go big or go home. We love all of you and that won't change. Thank you for being so fucking loyal and awesome. We feel lucky to have been part of an awesome and progressive sport and culture that thrives and grows daily. Xoxoxoxo."
Thank you for everything you've done for snowboarding and cheers to moving on to the next chapter in life.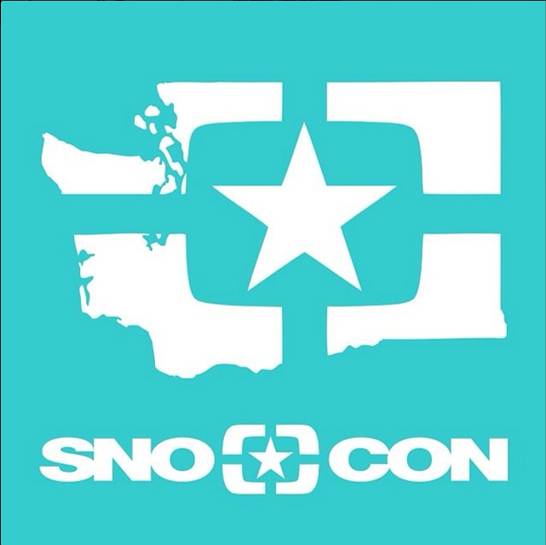 Yes, we're OPEN
August 4, 2014
Over the weekend, I made my way past the orange curtain, into Huntington Beach and stopped by the annual US OPEN of Surfing presented by Vans.

Where worlds collide, Main x PCH.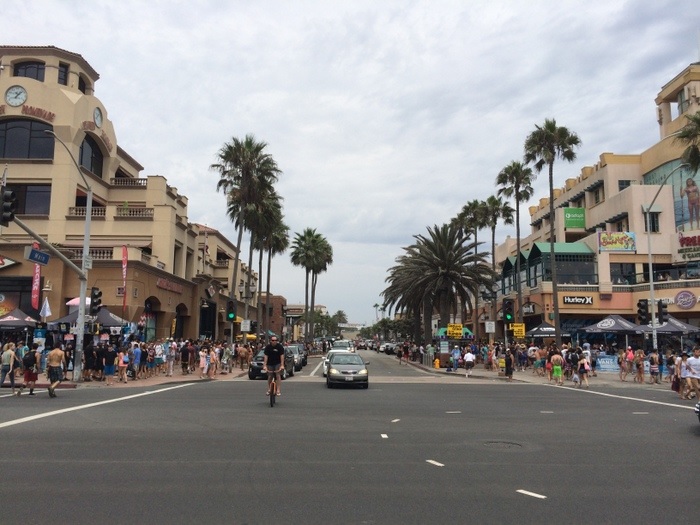 Literally, only Jesus can SAVE.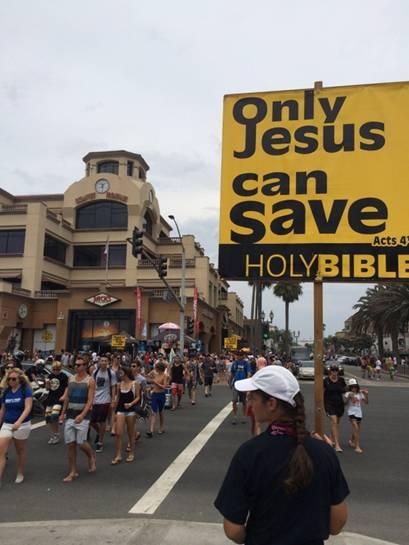 And, of course the HB Police Dept.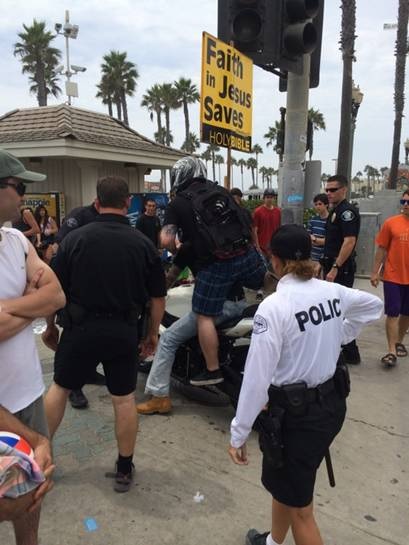 Pray for me, I'm going into the abyss.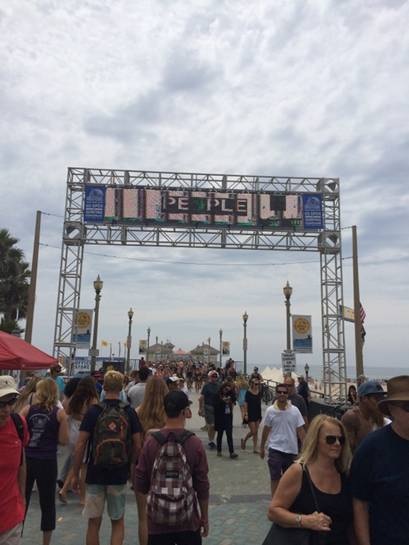 The dust storm awaits.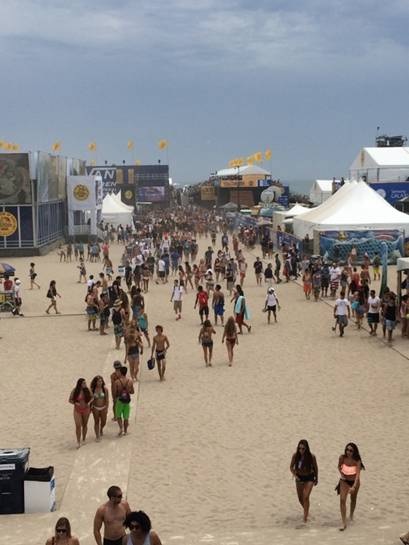 Lots of games to be played.

Followed by lots of lines to be waited in.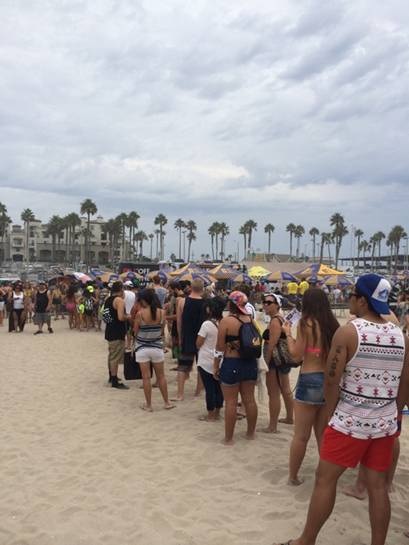 A haven for kids.

Vans Custom Culture brings fun to kids of all ages.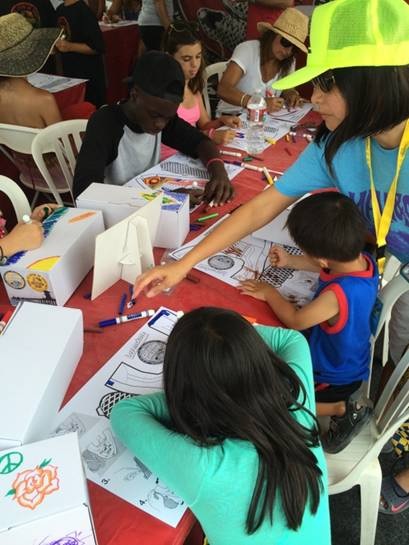 Well not really… (One of the biggest turn offs from the OPEN is seeing under age kids lurking-pls put a stop to this).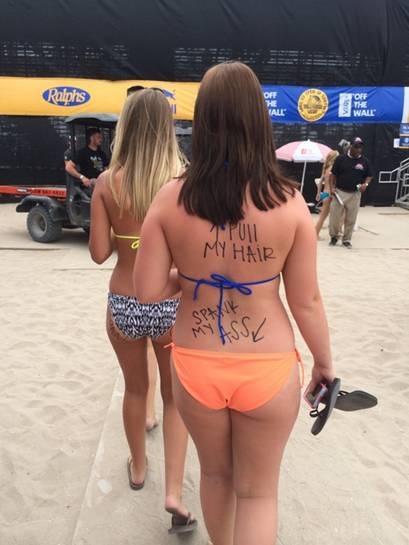 I think people forget there's a surf contest going on.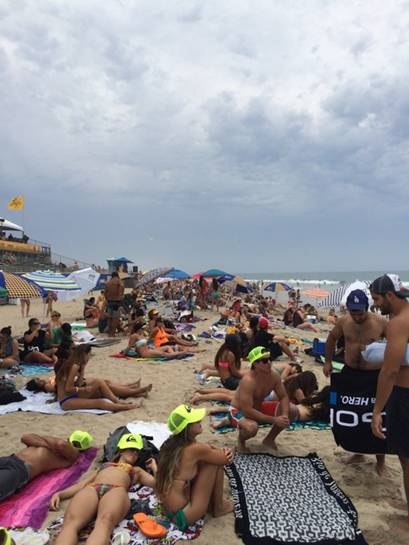 On my way out, I stopped by our stockists on Main, Jacks and HSS. In midst of all the hoopla, I ran into two dudes who like signing posters for living, the Stopniks!

If you're at HSS, check the good stuff there putting out-Cycle Zombies.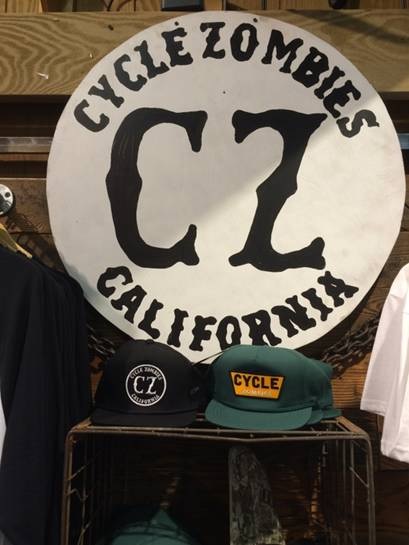 And don't forget to stop by our Matix table.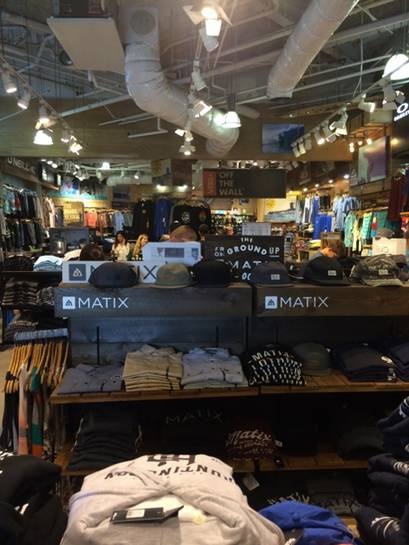 And pick up the latest Skateboarder Boardies.

Big ups to Ron, Wing, Mingo, Ed and the rest of the Wahoo's family for many years of love and support.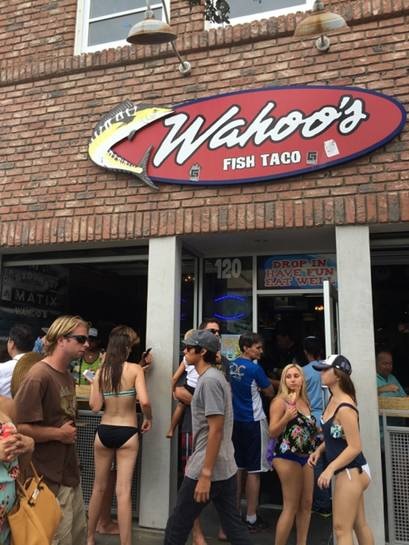 From the ground up with Wahoo's.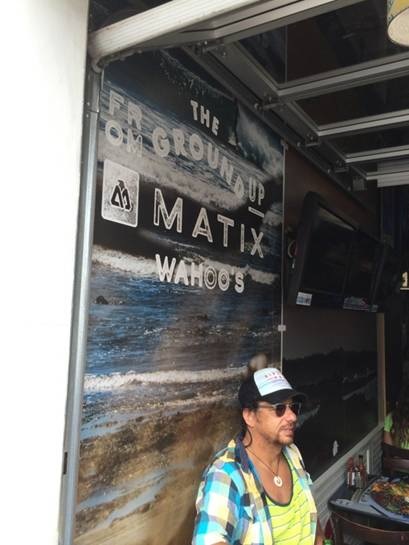 Modernica vs Herman Miller
August 1, 2014
Charles and Ray Eames are probably the most well-known designers in American history. So many products have spawned from their mid-century creations. One of the most world famous and copied piece of furniture is the "Eames Molded Plastic Chair." Some call it the fiberglass or shell chair but it's now produced by Herman Miller.
Modernica is an LA based manufacturer who uses the original presses by the plastic company which the Eames were associated with. There is a long legal dispute between Herman Miller and Modernica but that's another story...Check below and you make the decision which one is better. The Herman Miller Polypropylene or the Modernica Fiberglass?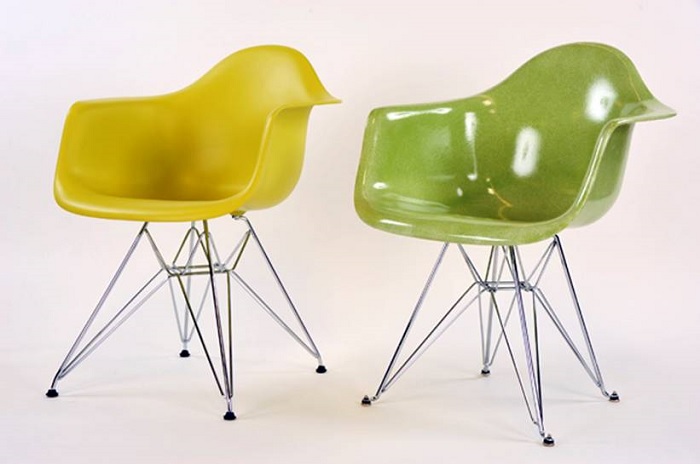 View Previous Post & Comments:
July 2014
June 2014
May 2014
April 2014
March 2014
February 2014
January 2014
December 2013
November 2013
October 2013
September 2013
August 2013
July 2013
June 2013
May 2013

---