Back to News
Project OR - Marin Millar
July 7, 2010
Project OR - Marin Millar
Apparel Design, Seattle Central Community College, June 2010
Contact
http://www.marinmillar.com
Looking for:
I'm interested in working in the design or product development of technical outerwear, fitness related activewear or swimwear, in the western US or Canada
Statement:
I have extremely strong technical garment construction skills and along with my extensive knowledge of the demands of outdoor garments, I produce innovative and exciting designs!
I will be graduating from the Apparel Design Department at Seattle Central Community College in June 2010. Currently I am working on my final line, which is designed for extreme enthusiast rock climbers. I designed and developed inventive features such as a "pee zip" for those long multi-pitch or wall climbing days, a special map pocket for easily viewing your rock climbing route maps, and a rock climbing top with a built-in sports bra.
Of course, my designs are also stylish, so women can enjoy rock climbing, all the while looking fantastic. I designed, patterned and constructed all my garments. This line also required intensive fabric research which would meet the demands for durability, environmental friendliness, activity appropriateness and functionality. I developed specialized patterning to allow ease of movement, including hip, knee and elbow articulation, as well as underarm gussets. I also have a variety of special pockets, each of which is designed for a specific purpose. My experience has prepared me to produce a refreshingly original prototype within the 48 timeline.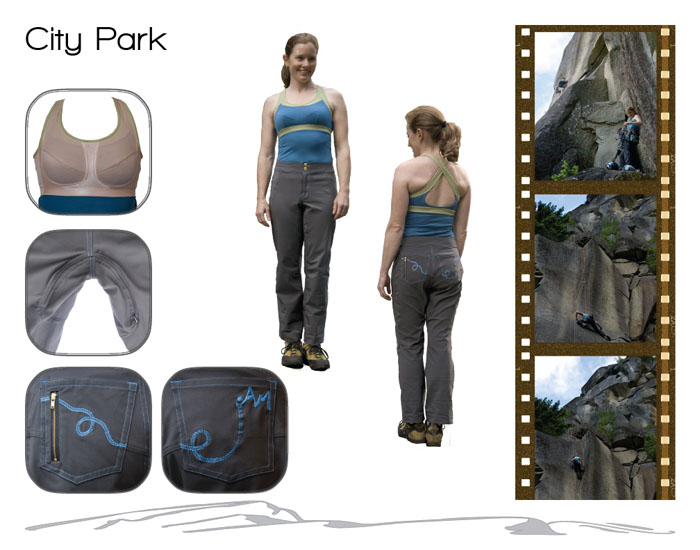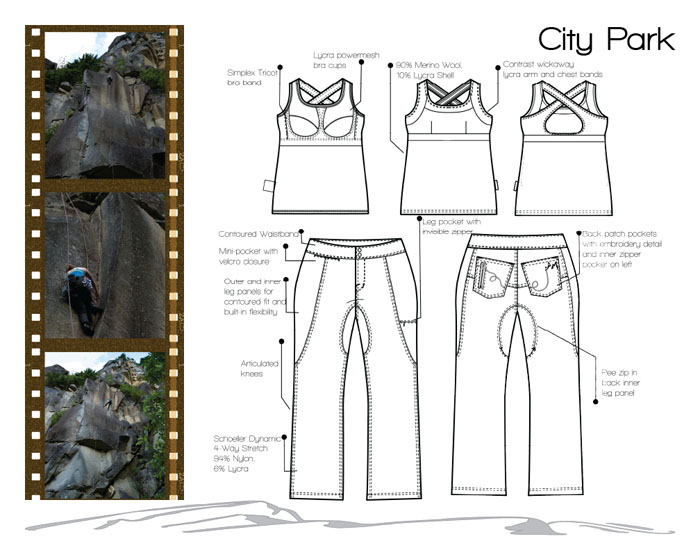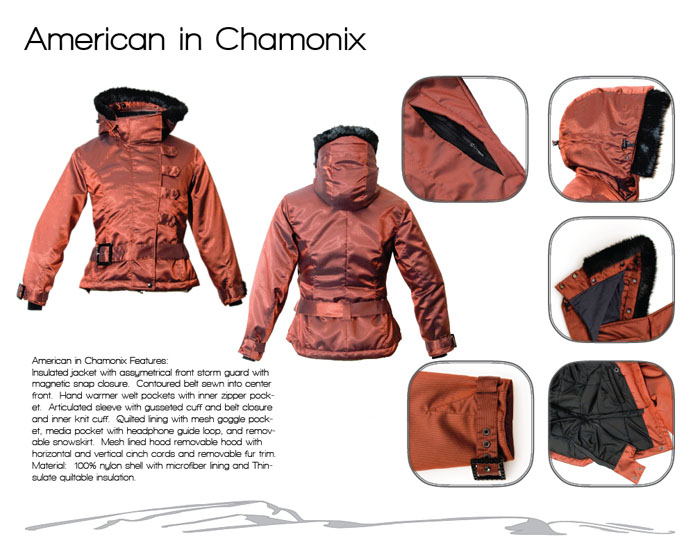 ---