Back to News
Shayboarder - The 2012 SIA Snow Show is a Wrap
February 16, 2012
The 2012 SIA Snow Show is a Wrap
By: Shayboarder

For four days in late January, the snow sports community flocked to Denver for the annual SIA Snow Show to view the latest gear for 2013. Retailers spent their days in appointments booking orders as the press and media captured the products and parties, and the industry took over the Mile High City to reunite, rejuvenate and revive winter sports. For the first time since SIA moved to Denver, people finally stopped talking about missing Vegas.

Despite a less than stellar season for snowfall around the US, over 20,000 attendees made the Snow Show to welcome the next generation of products. In case you didn't make the SIA Snow Show, here's a glimpse into the snowboard products and trends coming out for 2013.

Possibilities for everyone Flat, Rocker, Reverse Camber, Hybrid, Camber, new designs are the rage. Riders have an assortment of choices to handle whatever riding they want but now they can choose from new designs out on the market for 2013. Camber isn't dead either, Lib Tech introduced C3, a new banana technology with three cambers. Venture Snowboards out of Colorado introduced their new Euphoria model built for deep powder days and floating the snow wave. Rome Snowboards take a classic Hosoi shape to the snow for skate influence style and freestyle fun with the Hammerhead snowboard. For their third year, Jones Snowboards introduces three boards to the women's line and offers a Carbon Series freeride and splitboard the line.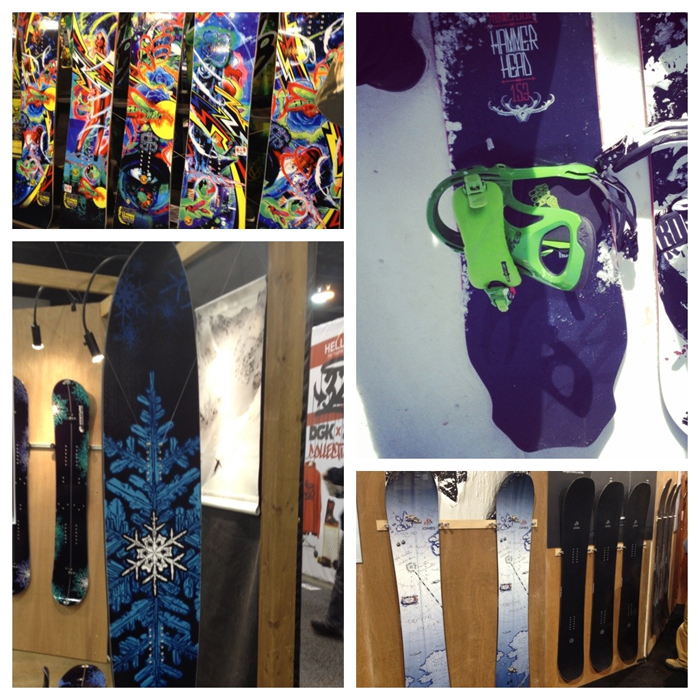 Into the Backcountry Earn your turns, find your line and create your own playground. That's what consumers are being introduced to and companies are taking advantage of. Last year, new splitboard brands were introduced into snowboarding and this year the women were invited. The women's splitboard was unleashed from Rome, GNU, Jones and Voile. If you don't have the bucks to throw down for a new splitboard, Mtn Approach allows you to ride your own board down while you skin up on their setup for a lower price. Backcountry accessories and safety items like the avalanche airbag that help keeps riders afloat during avalanches were a popular choice. Of course, regardless of what gear you have, education and knowledge of the backcountry matters more.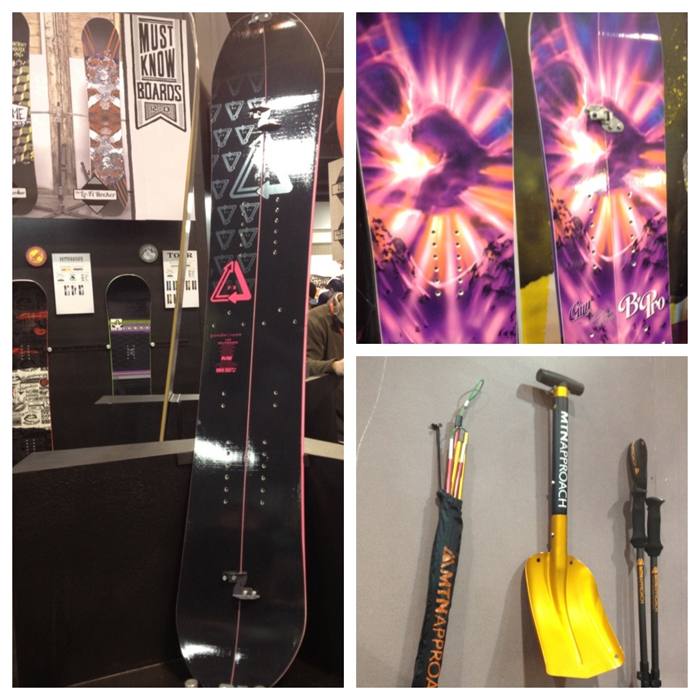 Big Peripheral, Easier Functionality Forget wasting time on the slopes with the wrong lenses for the conditions or not seeing someone coming up next to you. The new Anon M1 goggle features a magnetic interchangeable lens system so changing lens on the mountain won't require any difficulty. After a successful season of the APX goggle, Dragon now offers a smaller frame with the APXs. Other large frame goggles include Spy Platoon, Arnette Skylight, Electric Visual EGB2, Oakley Canopy and many more.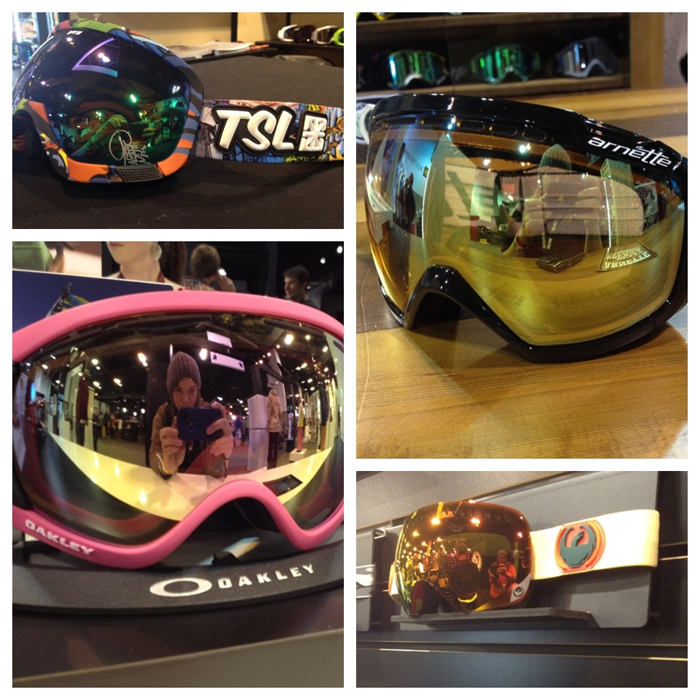 Trying out new Binding Technology Pro Snowboarder JF Pelchat introduced his newest venture with NOW Bindings, designed to take the movement of skateboard trucks into snowboard bindings. Burton snowboards added a new kick-back hammock highback into the Genesis and Escapade binding for full-suspension from the highback. The noback is back with Switchback bindings built around interchangeable parts and the ability to ride no back style (without highbacks).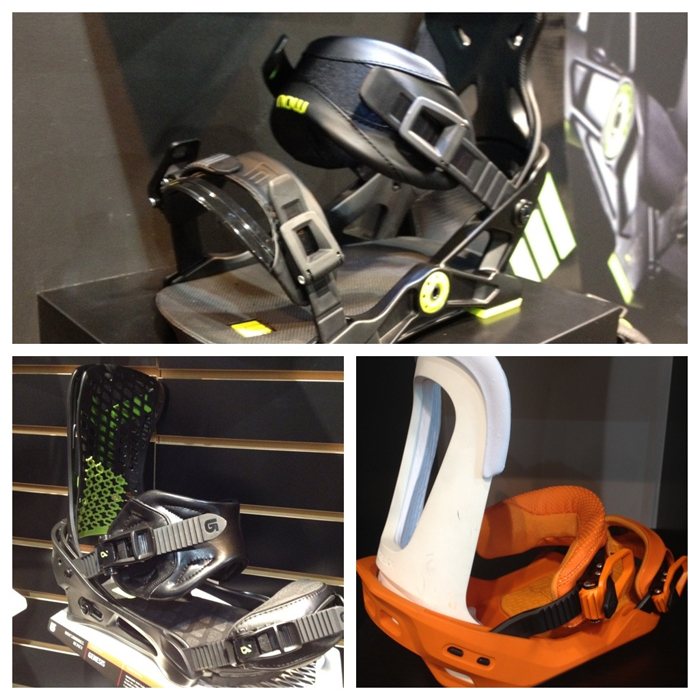 If it works - don't fix it! Every year you hear "new, new, new" sounds at SIA but there are brands that recognize when something works, enjoy it and don't try to change it. Holden Outerwear kept up with their signature style while continuing to be more eco-friendly. K2 Snowboards was looking stellar with their consistently good line for boards, bindings and boots. They only added a couple boards to the line-up for 2013. Dakine spiced things up this year by adding outerwear to their growing collection of products. Companies like Capita and Arbor recognized their up and coming snowboarders Dan Brisse and Nick Visconti with pro models.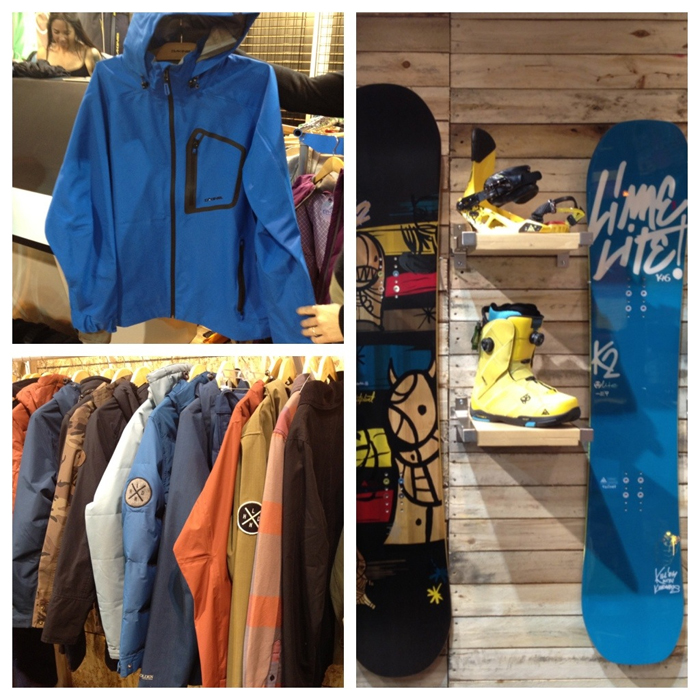 ---