Back to News
'Hey, Malakye!' - A New Q&A Column by Malakye Founder, Chad Mihalick
November 26, 2012
'Hey, Malakye!' - A New Q&A Column by Malakye Founder, Chad Mihalick
Since founding Malakye.com more than 10 years ago, Chad Mihalick immersed himself in careers and business within the lifestyle industries. All along the way he's been studying, observing, listening, asking question after question, and building knowledge of the way things work in his beloved industries. Throughout his career, he has been sharing information, perspective, and knowledge of what he's learned with various people on a one-to-one basis. This is the foundation for Malakye's new, "Hey, Malakye!" column.
If you have questions about job search, careers, or business in the industries Malakye serves, submit them to [email protected] with "Hey, Malakye!" in the subject line.
Each week one question will be picked, answered, and published on Malakye.com and in our weekly Malakye Picks newsletter. The goal is to produce a body of information that proves to be useful, insightful, entertaining, and possibly humorous. Time will tell!
If you've got any burning questions, send them over to Chad now!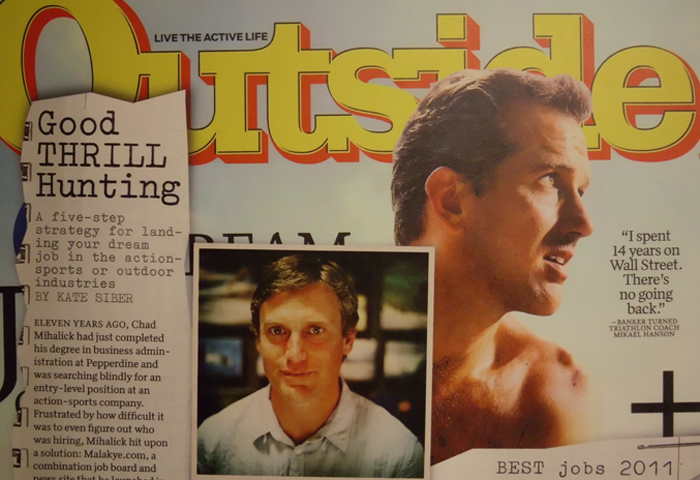 ---