Back to News
Malakye.com's Pick Me! powered by Group Y | Chris Sears
April 28, 2014

Malakye's Pick Me! is a bi-monthly jobseeker profile series powered by Group Y which will give Malakye users the unique opportunity to be featured front and center on Malakye.com and on groupynetwork.com.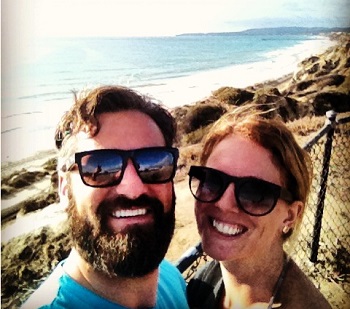 Chris Sears
Sales Manager and Business Consultant
Chris Sears is a passionate and driven Sales Manager and Business Consultant based in San Clemente, Calif. Chris' professional experience in the active-lifestyle industries includes time spent working as an account manager for Vertra, Ergo Clothing, and more. Most recently, Chris served as the US Sales Manager for Ocean Minded, where he hand-selected a sales team that was designed to improve overall sales and to develop new and sustainable business. In his first year as Sales Manager at Ocean Minded, Chris was responsible for generating over 100 new retail accounts and for managing a sales staff of 14 independent reps nationally. Chris parted ways with Ocean Minded late last year and is now looking to find the job he has been dreaming of.
"I feel that if you give your 100% in what you do and love, that certain head nods or opportunities will come around to further your professional development and growth in life," said Chris Sears. "I am finding that taking a positive approach each day and looking at my current scenario as a time to find myself and what truly makes me happy, will only attract that job that I've been dreaming of."
We interviewed Chris Sears, a Sales Manager and Business Consultant based in San Clemente, Calif., to discuss his job search: we asked him why he would be a valuable addition for a company in the active-lifestyle industries, what his dream job is, how he will celebrate when he lands that perfect gig and much more!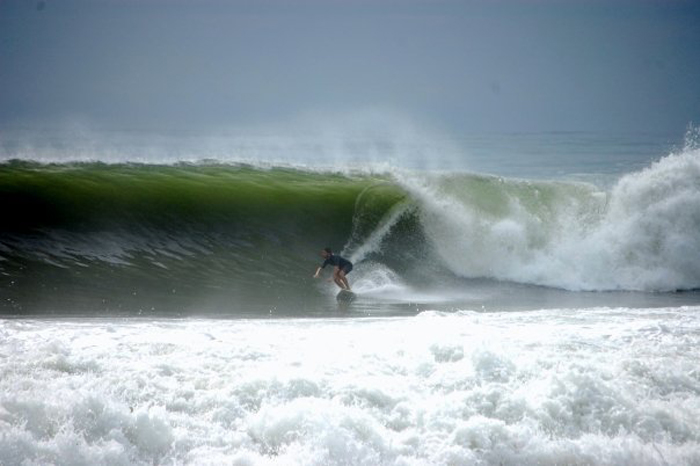 What is your current occupation?
I am currently available for business consultation while searching for a National Sales Manager position within the Action Sports Market. I have been assisting small start up's with insight and direction to improve efficiency, staffing, forecasting, distribution, and production during the early efforts in their own pioneering. I offer sourcing opportunities for established sales team growth to provide immediate showcasing of their products on a national level, in front of key retailers, that will be essential in a strong growth pattern for their business model.
Offering an introduction of key players to my clients, whether the need be design, sourcing, marketing strategy, social media efforts, video production, web design, and graphic design are all assets that new startups typically lack, which is a relationship building tool that I bring to the table to get the wheels turning a bit faster for my clients. Wearing a multitude of hats when building a startup is commonplace, yet not the most effective way of having your staff excel in the roles that they should be playing. Bringing these key players to the table create a stronger dynamic for the brand and help ignite brand growth, creating a faster ROI. Utilizing my rolodex of contacts in these fields also helps create opportunities for professionals like myself who are looking for freelance or professional growth in their specific skill set. Helping other's has always been a passion of mine. So any time I can create an introduction for people who truly need to meet each other and can in turn assist each other's needs, has really been a no brainer for me.
What type of position are you pursuing?
I was most recently employed as a National Sales Manager after having spent 6 years working as an Independent Account Manager. Those formidable years on the road gave me the insight to what retailer's are up against as well as the reps on the road who service these accounts. Having past experience working in the retail setting as well, I have grasped a well rounded depiction of how to effectively and efficiently evolve business growth for all parties involved. I know how to motivate my troops on the road, who are toiling in the trenches day in and day out, hearing what the retailer's are in need of and what is working in the geographical area that they service. Bridging this feedback to the in house staff assists in making well educated decisions on what is working, what isn't, and offers a point of view that is invaluable from the road. I thrive on creating successes in varying markets around the country and giving my team both in house and in the field, the tools for success!
How is the job search going?
Needless to say, the job market has been a tough one in recent years here domestically. There has been widespread restructuring and downsizing among the giants of our industry recently and as a result, there are a ton of really talented professionals out there, all vying for a finite number of competitive positions to help further their career. The application and interviewing process can be a daunting one, but I remain positive that my skill sets will mesh well with a company that will be able to not only gain from my talents, but also to mentor myself as a "young" professional in the game. Having worked as a sales person for so long, I remind myself that this process is much like selling a product, it takes persistence, confidence in my product, and some thick skin. Having this time to consider what is important to me in life has also helped me to think a bit more outside the box. My consulting work helps to keep myself in the game and still be on top of the relevant trends and relationships while still searching for the perfect fit for me professionally.

What do you want the world to know about your search?
I am a highly dynamic professional who has worked in a variety of settings, with a formal education in Sports Medicine where I worked in the high school, collegiate, and semi pro settings; learning the value of documentation, factual recall, and a didactic approach to business. I have 13 years of working as an Ocean Lifeguard, seasonally in New Jersey for 7 seasons and ultimately 6 great years of full time work for the City of Ft. Lauderdale, again assisting others in need. I began my sales journey while lifeguarding in South Florida in order to pioneer a startup in the southeast and eventually left the sand to pursue growth in my Independent Sales company that I operated myself. At the time of my promotion to national sales manager, I was managing over 10 brands myself in a massive territory of Florida, Georgia, and Alabama. Bottom line is I have NEVER been afraid of rolling up my sleeves and getting to work!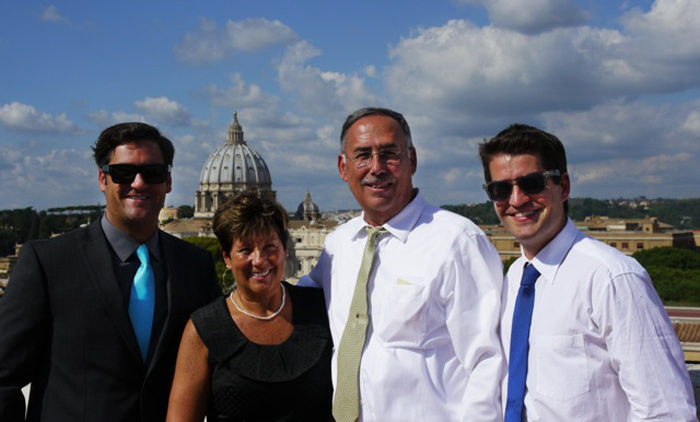 What are some of your strengths?
I was taught by my parents from an early age that honesty, hard work, and following my heart would create happiness in life. This is my approach daily and I feel these are key components of success that I have found in each of the professional ventures I have sought out in my life. I am highly motivated, eager to learn and grow, and have an insatiable thirst for success, via the proper channels.
What is your dream job?
My dream job is one that motivates me to leap out of bed each morning with the eagerness to have the "first in, last out" mentality, because of my belief in the company that I work for, regardless of what it is. Working with a team that inspires me daily to better myself so that I can support them as best I can. I feel having a real sense of family within the company you work for will go so much further to create success and happiness. Our society has created a convoluted view of what success and happiness can be and I find myself consistently looking for the opportunities that will support my being, before supporting my wallet (even though it's great to be able to pay the bills!)
What have you learned during your job search process?
I have learned that opportunities come when you are open to accept them. Each day I need to keep focused on creating a strong future for myself, but also taking time to enjoy the simple things in life that bring me back to being a well rounded and content human are absolutely necessary. My family, my girlfriend, and enjoying what California has to offer have all been my uplifting influences. The ocean has always been a place of rejuvenation for me and living a bicycle ride away from Trestles has definitely been a key player in keeping my eye on the prize! Patience, understanding, and humility have also been key proponents for me in a time where self doubt, disappointment, and even depression can easily derail my train to success and happiness.
How are you going to celebrate when you land your next gig?
Definitely taking my girlfriend Emily out for a date night. She has been such a big supporting factor of mine during my search, as she is doing the same right now...She deserves it!!!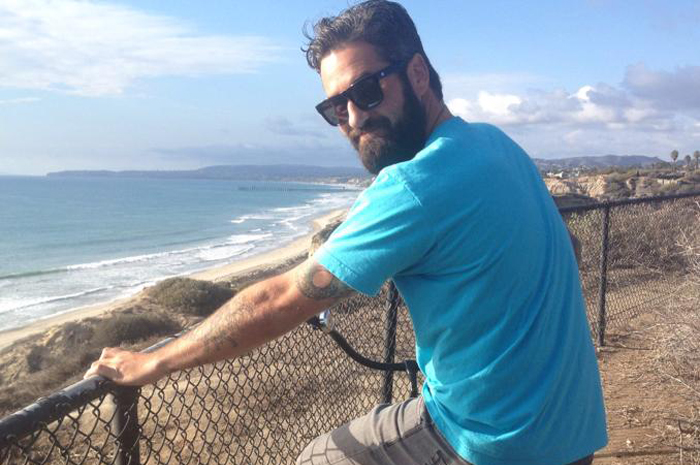 If you are interested in learning more about Chris and what he does as a Sales Manager and Business Consultant based in San Clemente, Calif., then connect with him on LinkedIn.
Because Chris was selected for Malakye's Pick Me! series he will win a prize! Giveaways include comped Skillshare classes and free entry to future Group Y events, like Agenda Emerge, Mahfia Sessions or the ASC Action Sports + Culture Conference.

Do you want to be featured in a future Pick Me! spotlight profile? Head to the details page and submit your application!
---